This free Mexican Cooking Survival Guide is the quickest and easiest way to get your home kitchen pumping out the best Mexican food in town.  You'll be shocked at the quality and range of dishes you can make just by keeping these key ingredients on hand.
Take this pantry list with you next time you go to the grocery store.  The items are easy to find and surprisingly cheap, and you've probably got many of them on hand already.
Once your kitchen is stocked you'll have the option of making any of the 27 recipes listed below.   Yup, all 27 authentic Mexican recipes can be made using this simple pantry list.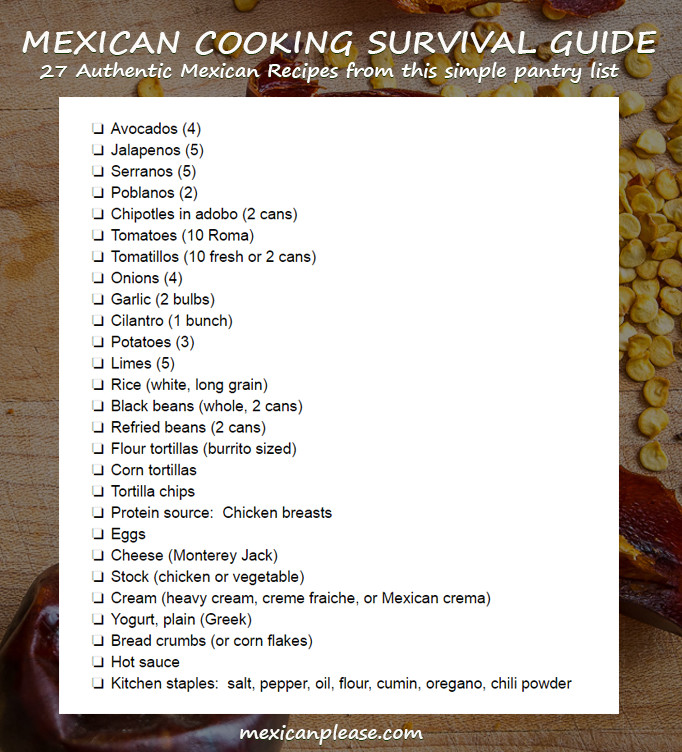 Note that chicken is listed as my preferred protein source, but feel free to get creative as nearly all of these recipes can be made with your protein of choice:  tofu, pork, lentils, steak, beans.  And I've listed item amounts for two people but you can adjust accordingly for family size kitchens.
I've made each of the recipes below multiple times and can vouch for all of them as the real deal.  Don't worry if you've never made Mexican food at home before, it's easy and all of these recipes offer great reward for very little effort (why isn't all of life like that?).   Get in the habit of keeping these ingredients on hand and you'll always have authentic Mexican cuisine at your fingertips.
Clicking on the link or pic will take you to a recipe page on this site that has step-by-step instructions and a recipe box that can be printed out for future use.  I'll also put a downloadable PDF of the pantry list here.  The PDF also contains ingredient explanations, storage tips, and links to the 27 recipes.  And if you want to see a slideshow of all 27 recipes click here.
I'll be adding recipes to the Guide regularly.  I want it to be a genuinely valuable resource for anyone who thinks life is better with Mexican food in it, so please send me your feedback and suggestions on how I can make it even better.  Bueno?
P.S. Please share this resource with friends and family who may benefit from it.  You can Pin It here or use the sharing buttons at the top of this page to share on Facebook, Twitter, etc.  Thank you!
Okay, here are all 27 recipes....
This is the Mother of all Mexican Salsas.  If you're new to making homemade salsa you are in for a treat.  Roasting the tomatoes changes the game and makes this one of the most versatile sauces to have in your repertoire.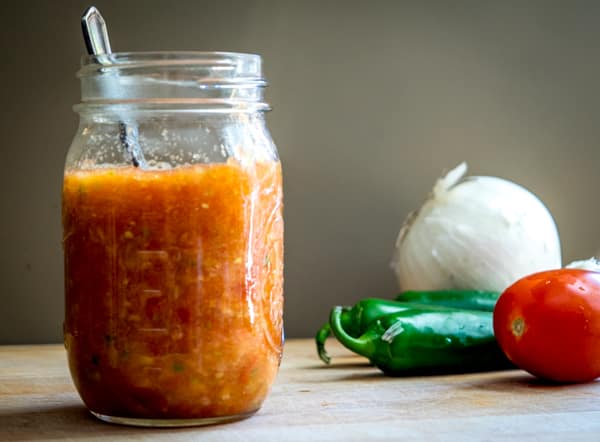 If you've never had eggs poached in homemade salsa before then wait no longer! You simply cannot beat the flavor of eggs cooked in a vibrant homemade salsa.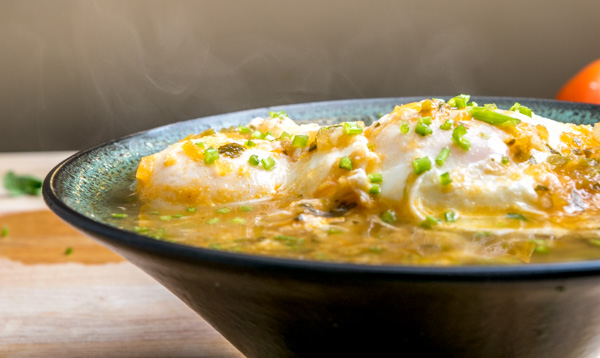 Chicken Tinga is becoming more common north of the border, and for good reason.  This version use tomatillos and chipotles to create some Tinga Tacos that are loaded with flavor and easily qualify as Tingalicious!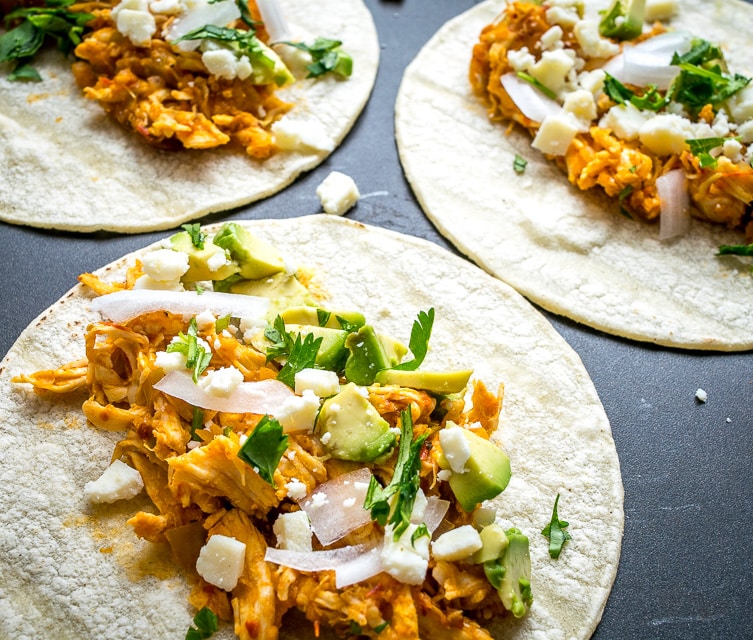 A homemade green salsa can transform eggs, carnitas, and enchiladas into something otherworldly. Getting good at whipping up this authentic Salsa Verde opens up loads of possibilities.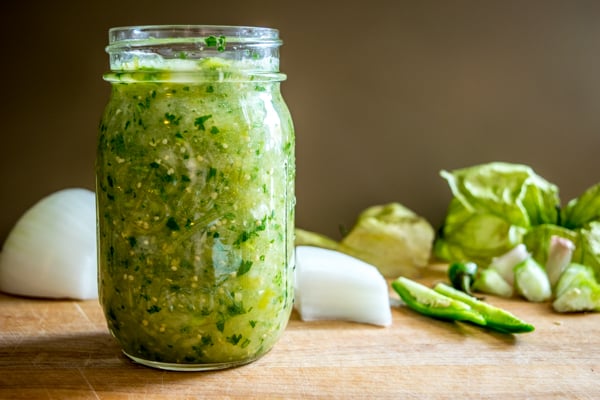 An authentic version of Enchiladas Suizas is always near the top of my list -- this recipe stars cheesy chicken enchiladas that are drenched in a creamy green sauce made from tomatillos and poblanos.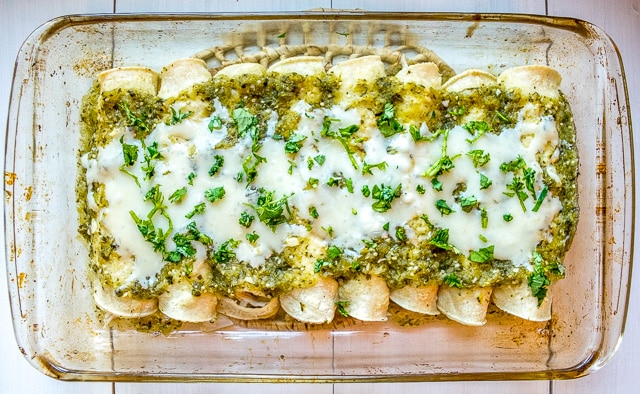 This recipe proves how good Guacamole can be when using onion, lime, salt and avocado in balanced proportions -- also includes an onion smooshing tip to enhance flavor.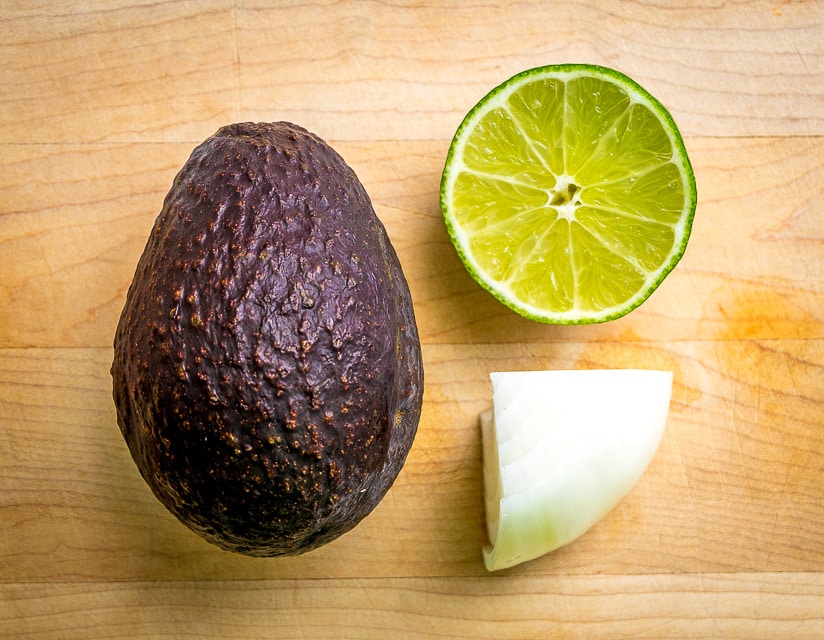 These Mexican Scrambled Eggs are perfect for lazy weekend mornings: well-balanced, easy to make, and they have real kick. Try draining the tomatoes before adding them to the pan, so much better!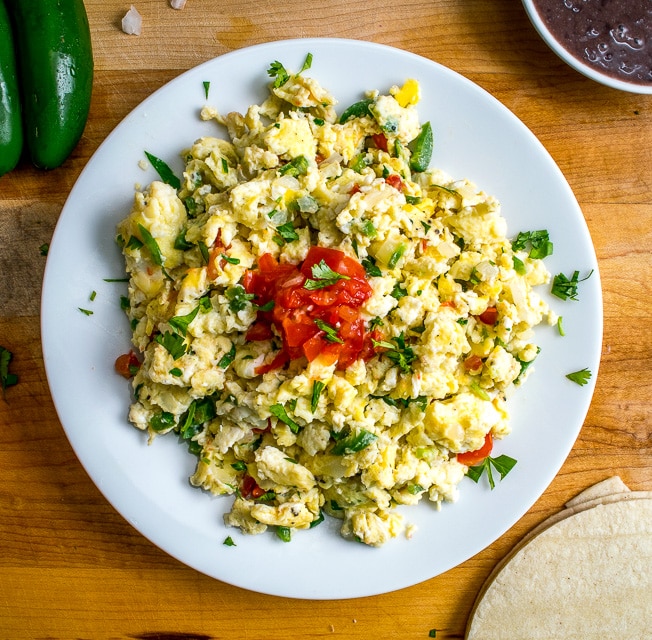 This Tomato Chipotle Salsa has a rich, smoky flavor from the delightful chipotles in adobo. And if you roast the tomatoes you end up with a warm, authentic salsa -- so good!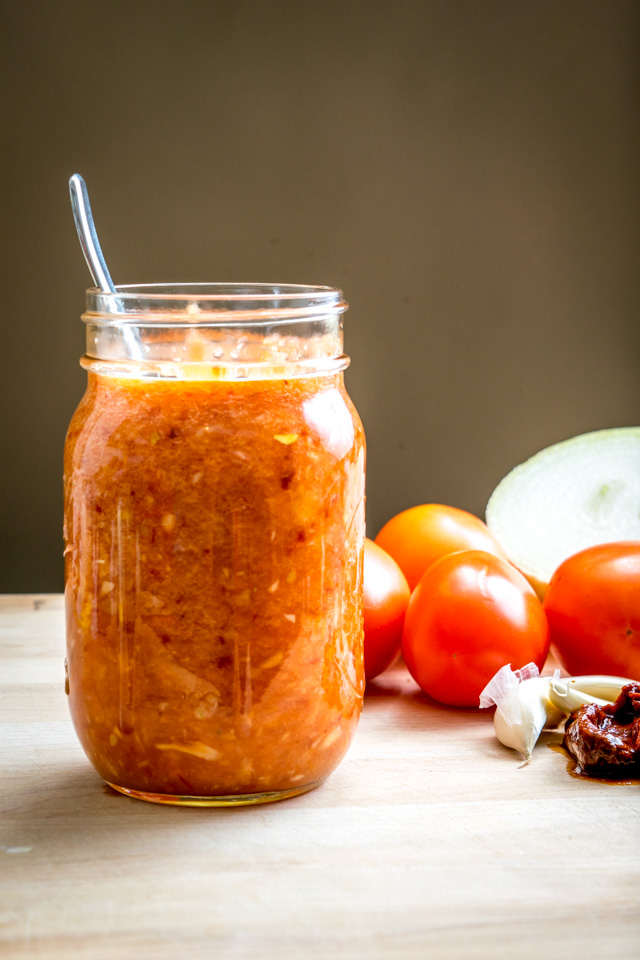 This is my go-to recipe for red sauce enchiladas. Fast, incredible flavor, and stress free to make. Sound too good to be true? Roasted tomatoes, cumin, and chipotles in adobo create a rich, authentic flavor that keeps me coming back for more.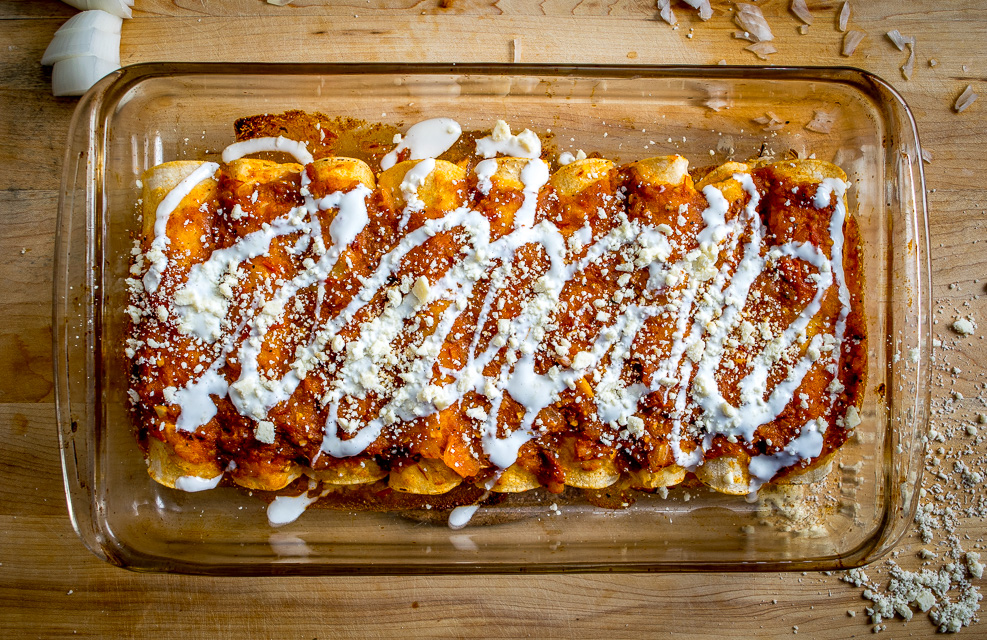 You'll be amazed how much flavor you get in this delicious Mexican Rice using such a simple ingredient list. It's my default rice dish and couldn't be easier to make.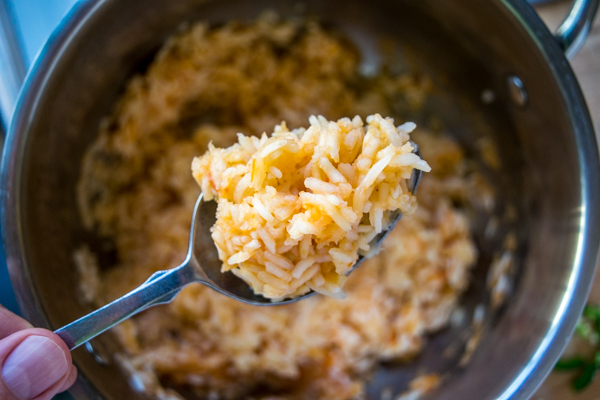 This Chicken Guacamole Burrito relies on a Tomato Chipotle Salsa to create a rich, full flavor.  Don't forget to roast those tomatoes. So good!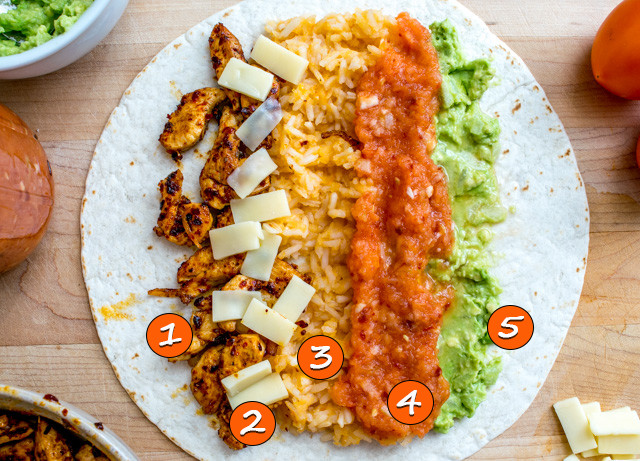 Adding fresh avocados to an authentic salsa verde creates something magical.  Eat it early and often because it's always the star of the dinner table and will disappear fast.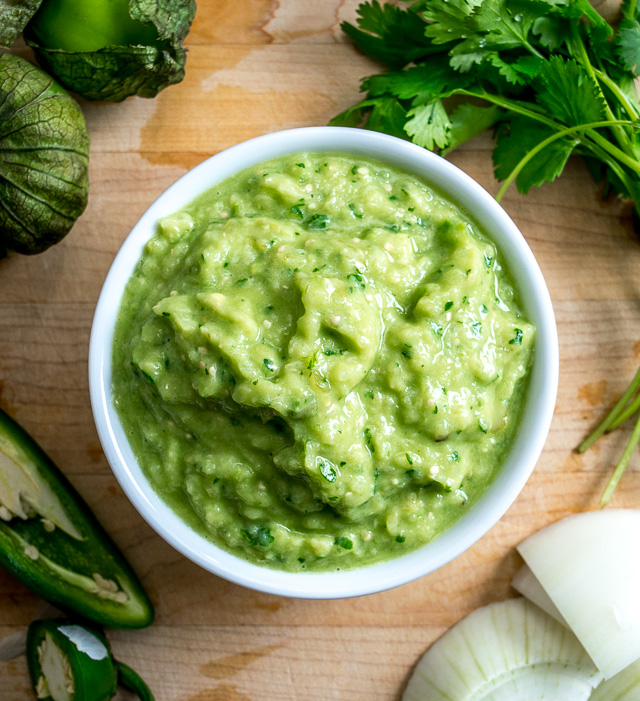 These Easy Burrito Bowls have a secret weapon that can instantly save your day: creamy avocado sauce with some zip from a jalapeno. So good!  You can also customize these burrito bowls ad infinitum.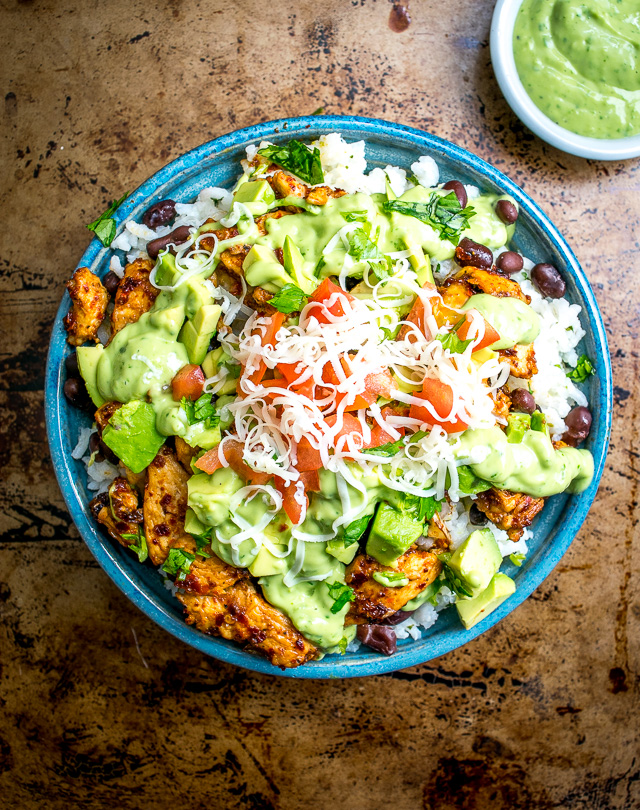 Here's a convenient way to make killer refried beans using either homemade or canned beans. Loads of flavor and can be used for tacos, tostadas, quesadillas, etc.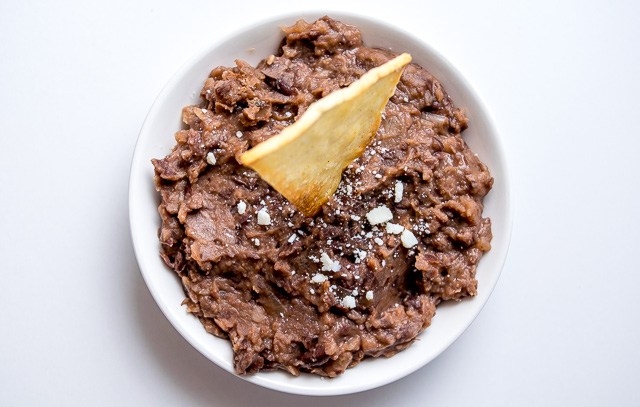 Refried beans, potatoes and a homemade Tomato Chipotle Salsa make it easy to please everyone with this Huevos Rancheros Skillet. Lots of ways to customize this for picky eaters too.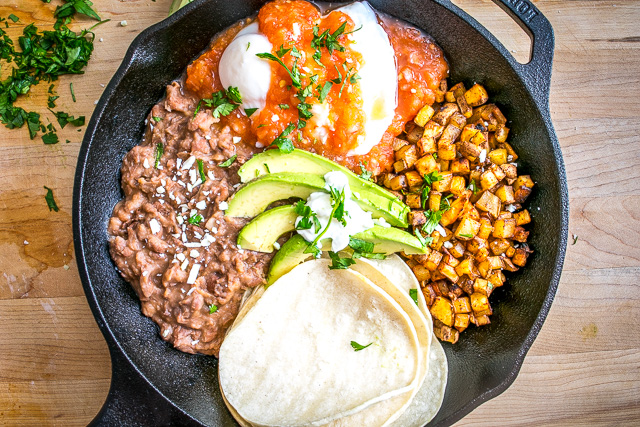 Every kitchen needs a versatile Pico de Gallo to rely on.  This recipe keeps the tomatoes in check by using plenty of onion and seasoning.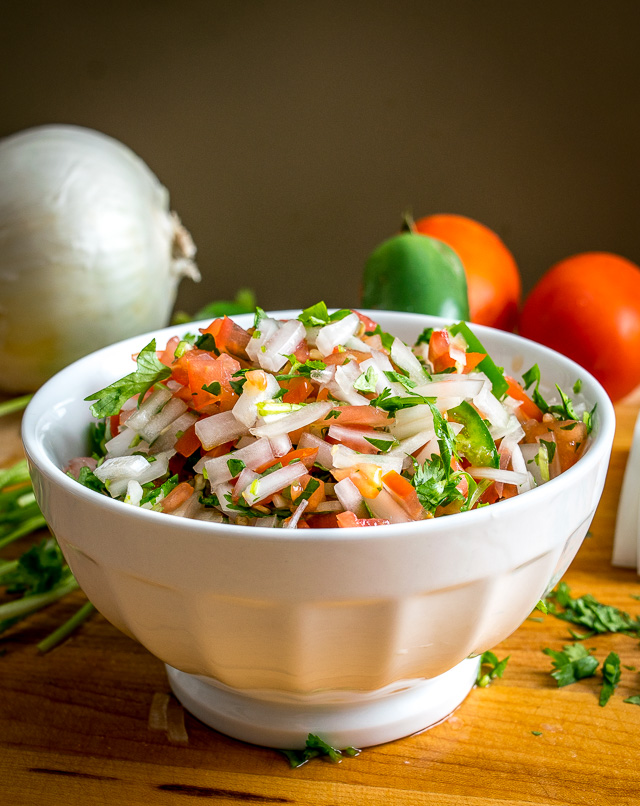 Chipotles in adobo and roasted tomatoes give this Mexican Black Bean Soup incredible flavor. I like it best when the heat is subtle, but you can always amp it up a notch.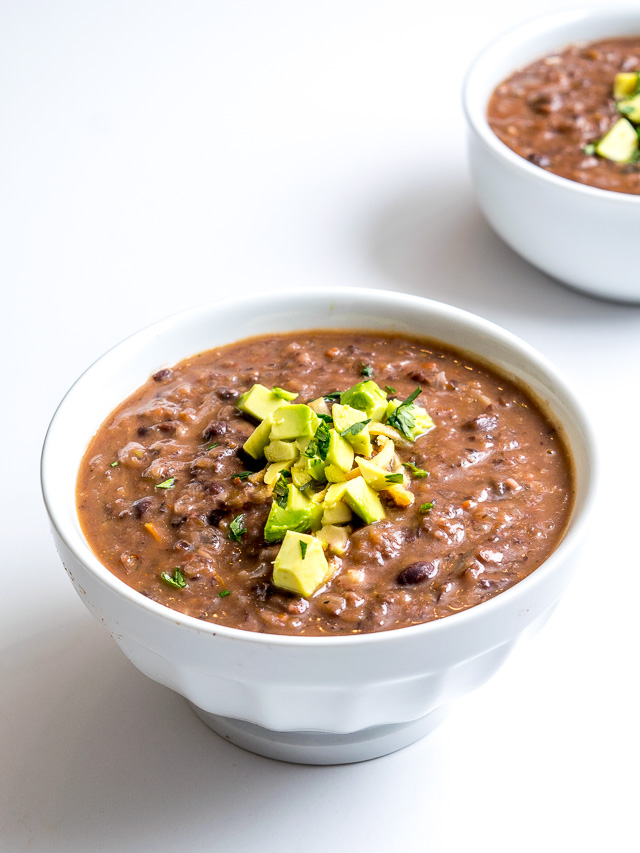 Dipping a crispy taquito into a bowl of homemade salsa can transport any dinner table straight to the heart of Mexico. This recipe uses a warm Tomato Chipotle Salsa that is delicioso.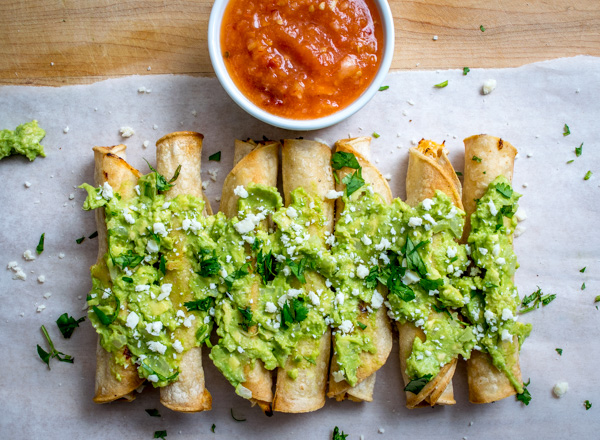 By keeping just a few ingredients on hand you'll always have the option of whipping up this light, effervescent Cilantro Lime Rice. Works well in burrito bowls but also tastes great on its own.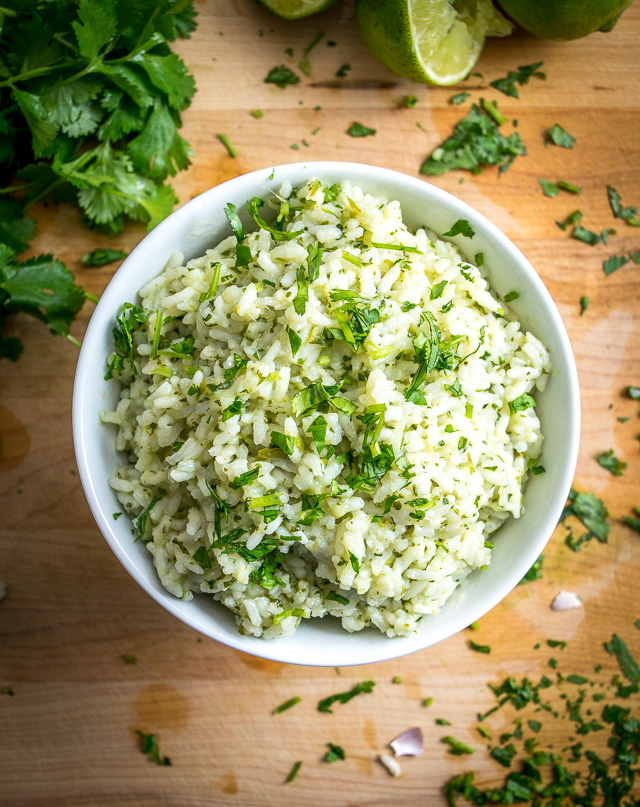 Corn tortillas drenched in a Chipotle infused Black Bean puree? I'm in! These Vegetarian Enfrijoladas have a surprisingly full flavor and can be customized to your liking.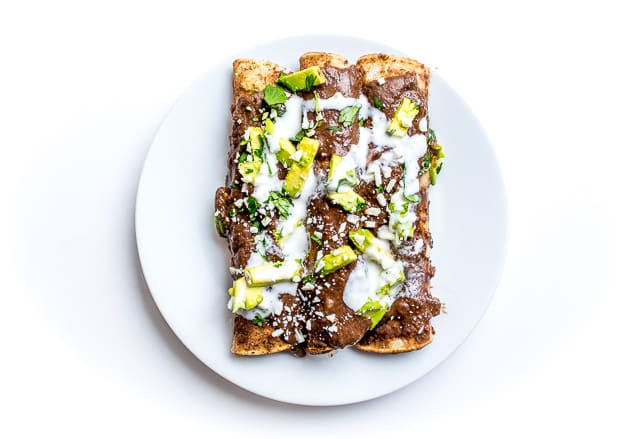 The perfect example of the rich, otherworldly flavor that Mexican cuisine can generate by using just a few simple ingredients.  Don't forget to roast the poblanos!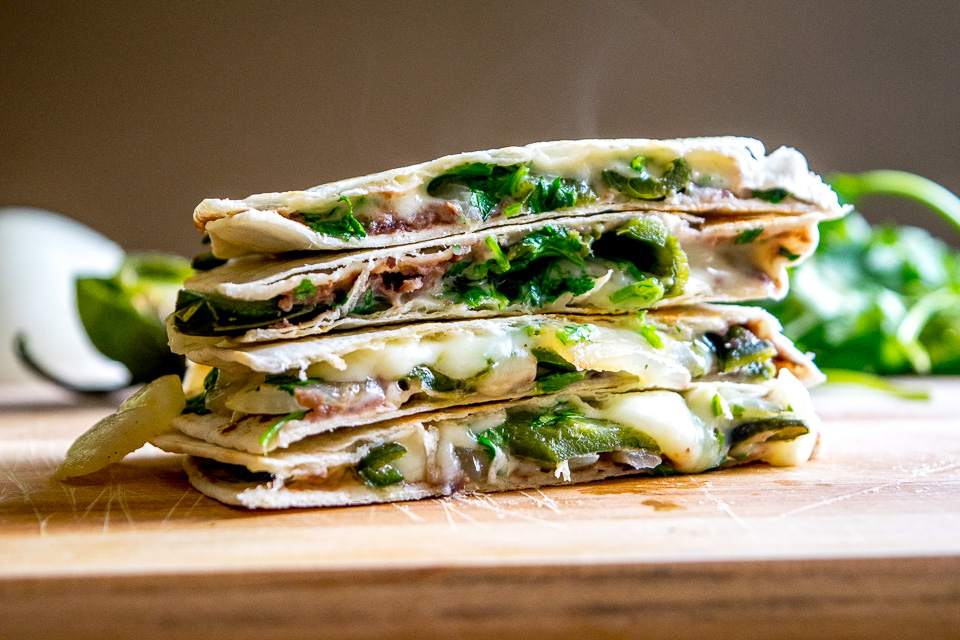 These Baked Taquitos make for a quick Mexican infused meal when you are short on time and knee deep in hunger.
This Baked Milanesa Torta is loaded with avocado, Pico de Gallo and Chipotle Mayo. Yowsa! No frying either, just bread the chicken cutlets and give 'em 12 minutes in the oven.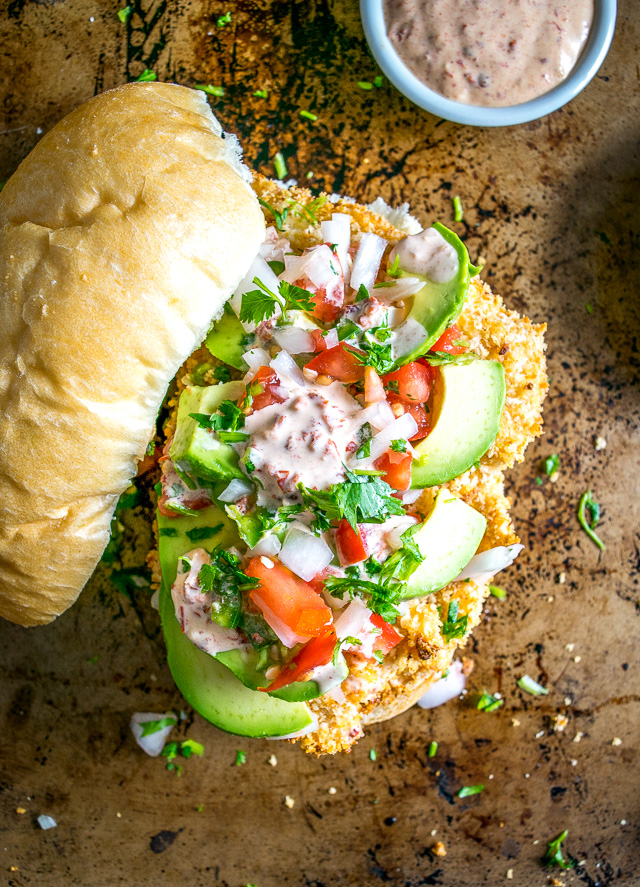 Got leftover Tinga? Make Tingadillas! These Cheesy Chicken Tinga Quesadillas with Green Sauce will change the course of your day for the better -- includes recipe for making Tinga from scratch.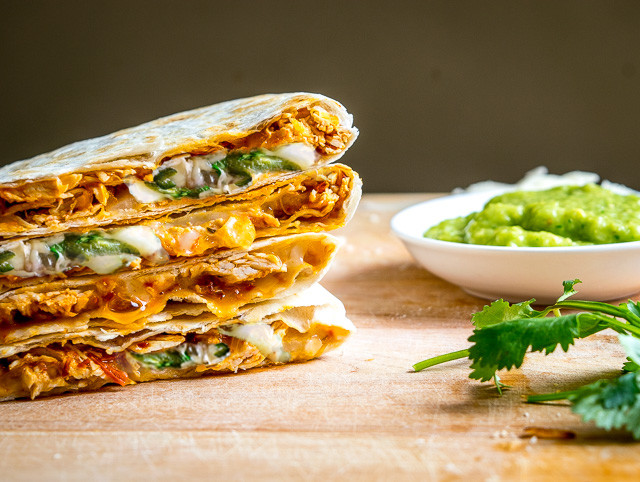 This delight uses Chicken Milanesa strips to create a unique, satiating meal.  Homemade Chipotle Crema drizzled over fresh guacamole turns it into a keeper.
Think of this as the ultimate comfort food. A chicken guacamole burrito swimming in a creamy, goopy poblano sauce with otherworldly flavor. Don't forget to roast those poblano peppers!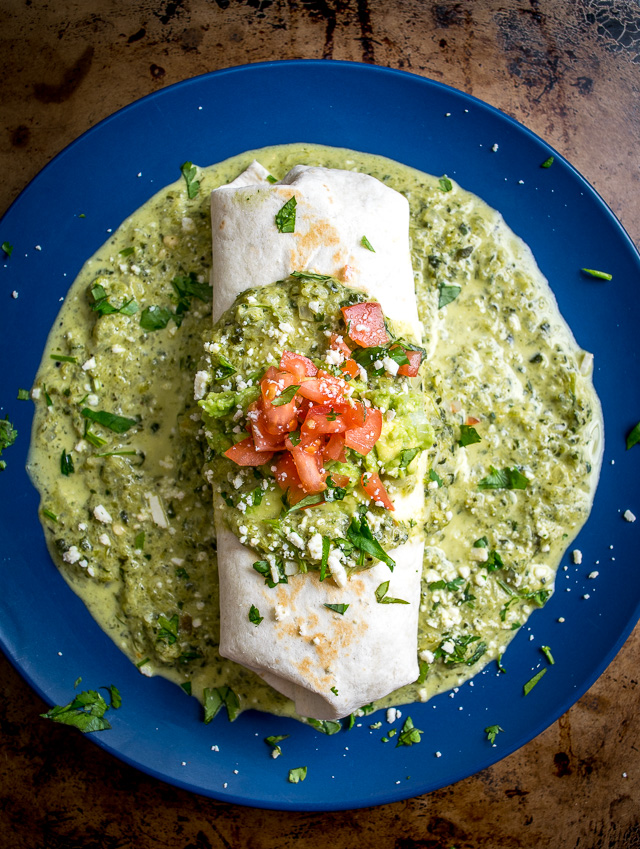 It's tough to beat the combo of warm tortilla chips, melted cheese, and spicy black beans.  In other words, NACHOS!!  These beans have some kick built into them from chipotles in adobo and they are beyond delicious.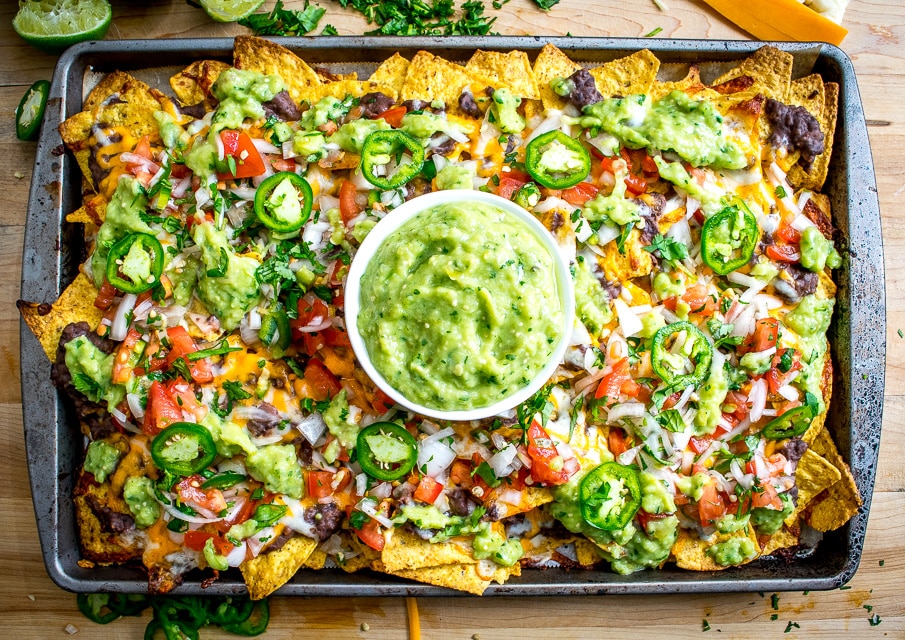 If you found this page helpful please use the social media buttons below to share it so that others can benefit from it too.  Cheers!
Still hungry?!
Want to receive Mexican Please recipes via email when they are posted?  Sign up below to subscribe.  All recipes are spam free.