I've been eating these Crispy Chicken Tacos all week long.  And thinking about them when I'm not eating them.  Good sign?
They are beyond satiating and can be super quick to throw together once you find a combo you like.
Don't worry about mimicking the exact recipe here as some of the ingredients could leave you scrambling.  Trust me, once you combine crispy chicken with chipotle crema in a warm corn tortilla then all the other toppings are just a bonus.
Crispy Chicken Tacos Recipe -- with Pickled Jalapenos and Chipotle Crema
Having a freezer full of Milanesa cutlets will have you eating in 20 minutes, but it's just as easy to make fresh cutlets too.  The process is simple:  dredge thin cutlets in flour, eggwash, and seasoned bread crumbs (Panko or cornflakes both work).
There are step-by-step instructions in this Torta de Milanesa post if you want more details on building these.
Fresh cutlets will crisp up in the oven in about 15 minutes.
You've got lots of options on the Chipotle Crema.  I have some fresh Mexican Crema in the fridge so that is my starting point:  1 Tablespoon Mexican Crema, 1/2 cup plain Greek yogurt, 1 garlic clove, 1 chipotle in adobo, and a pinch of salt blended together: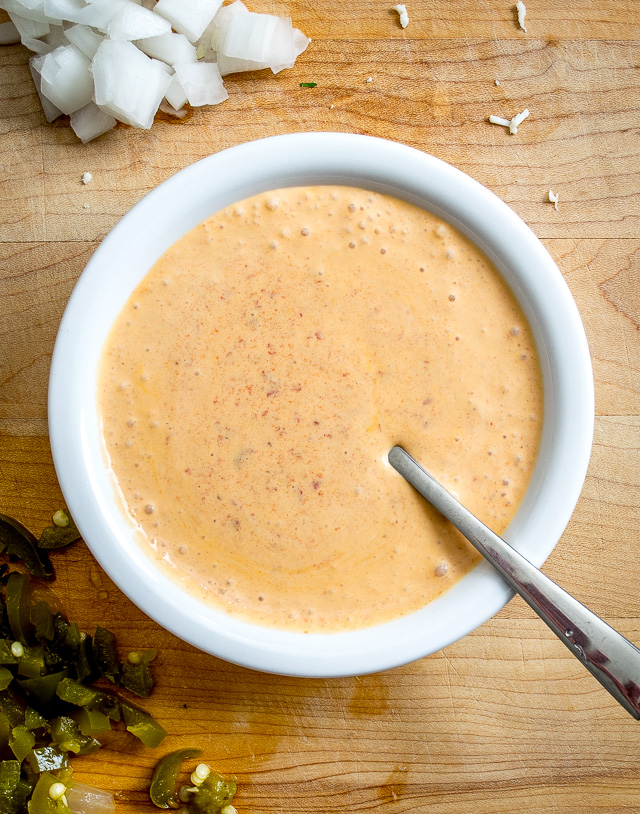 You can omit the cream for a lighter version, or use all mayo for a richer version.  Just be sure to take a taste for heat level after blending.  If you need more zip then add some additional adobo sauce from the can.
If you look close you can spot some pickled jalapenos in the above pic.  These are definitely optional if you don't have any hand, but their acidity seems to really balance out these tacos.
You'll find them close to the Chipotles in Adobo in Latin markets, but of course you can make your own if you want to as they'll keep in the fridge for at least a month.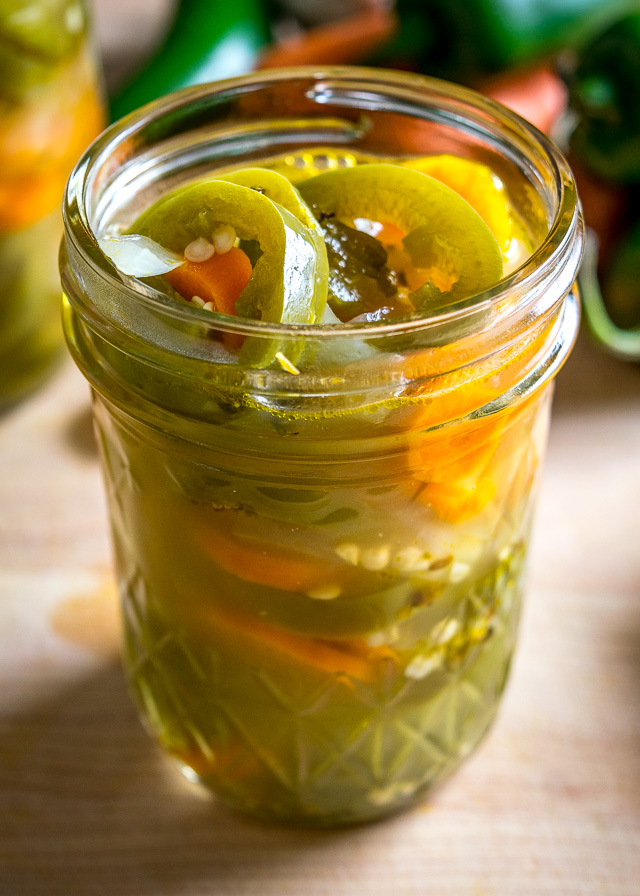 The guacamole is the always useful basic Guacamole that I harp on about:  avocado, onion, lime, salt.
Finely chop a couple tablespoons of onion and smoosh with a fork.  Add to an avocado along with the juice of half a lime and a generous pinch of salt.  Combine and taste for seasoning, adding more salt and lime until you like it.
And of course, a sprinking of Cotija cheese and cilantro adds a final touch that will keep you coming back for more.
I think these taste best when the corn tortilla is a bit crispy, so I cook them on a comal (skillet) for 2-3 minutes as I build them.
If you have any inkling to make these Crispy Chicken beauties then go for it!  Don't wait until you have the exact ingredients on hand as these tacos are incredibly versatile and want to be made (and eaten!).
Buen Provecho.
Crispy Chicken Tacos with Chipotle Crema and Guacamole
These Crispy Chicken Tacos are super easy to make and will keep you coming back for more. They're also versatile so don't hesitate to make them if you are missing a few ingredients.
Print
Pin
Rate
Ingredients
4

breaded chicken cutlets

10

corn tortillas

Cotija cheese

cilantro

pickled jalapenos
Basic Guac
1

avocado

2

Tablespoons

onion

1/2

lime

salt
Chipotle Crema
1

Tablespoon

Mexican Crema

1/2

cup

plain Greek yogurt

1

garlic clove

1

chipotle in adobo

pinch salt
Breaded chicken cutlets
4

thin

pounded out chicken cutlets

1/2

cup

flour

2

eggs

2

cups

breadcrumbs

(Panko or cornflakes)
Instructions
To make the breaded chicken cutlets, slice two chicken breasts in half horizontally

Cover with plastic and pound thin using a mallet or the bottom of a skillet

Dredge each cutlet in flour, eggwash and breadcrumbs (Panko or cornflakes)

Bake the cutlets for 15 minutes at 400F.

Chop baked cutlets into vertical strips when done cooking

For the Basic Guac, finely chop a few tablespoons of onion and smoosh with a fork.

Combine onion with a single avocado, the juice of half a lime, and a generous pinch of salt

For the Chipotle Crema, combine 1 Tablespoon Mexican Crema (or cream), 1/2 cup plain Greek yogurt, 1 garlic clove, 1 chipotle in adobo and a pinch of salt. Blend together and taste for heat level.

Heat a comal or skillet on medium high heat

Add tortillas to comal and top with chicken, adding the additional toppings as the tortillas crisp up for the next 2-3 minutes

Serve immediately
Like this recipe?
Click the stars above to rate it or leave a comment down below! @mexplease
The other dish that works well with these Taqueria Style Pickled Jalapenos is our Spicy Chicken and Pickled Jalapeno Pizza.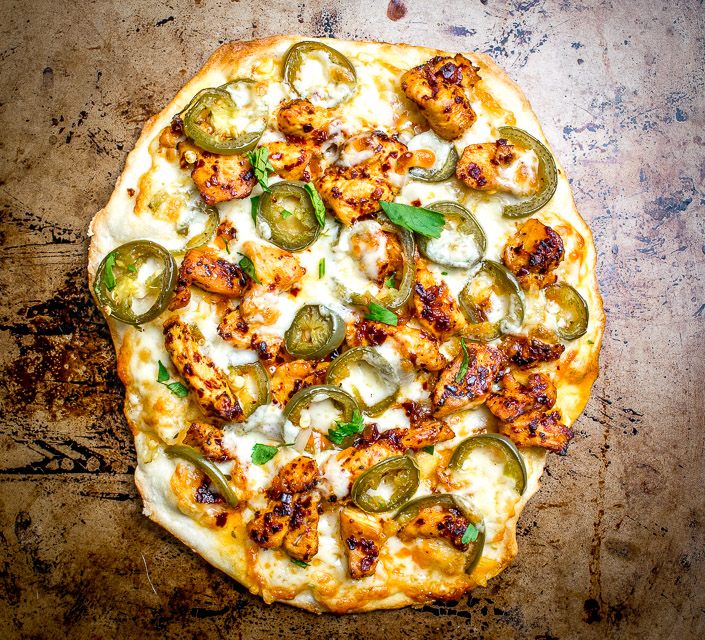 Still hungry?!
Want to receive Mexican Please recipes via email when they are posted?  Sign up below to subscribe.  All recipes are spam free.