When I'm North of the Border, Cotija cheese is the only Mexican cheese that I go out of my way to find.
It's a delightful addition when used as a final garnish. It doesn't melt when cooked so it's best used as a topper cheese: broken down into bits and sprinkled over the top of enchiladas, wet burritos, salads, dips, etc.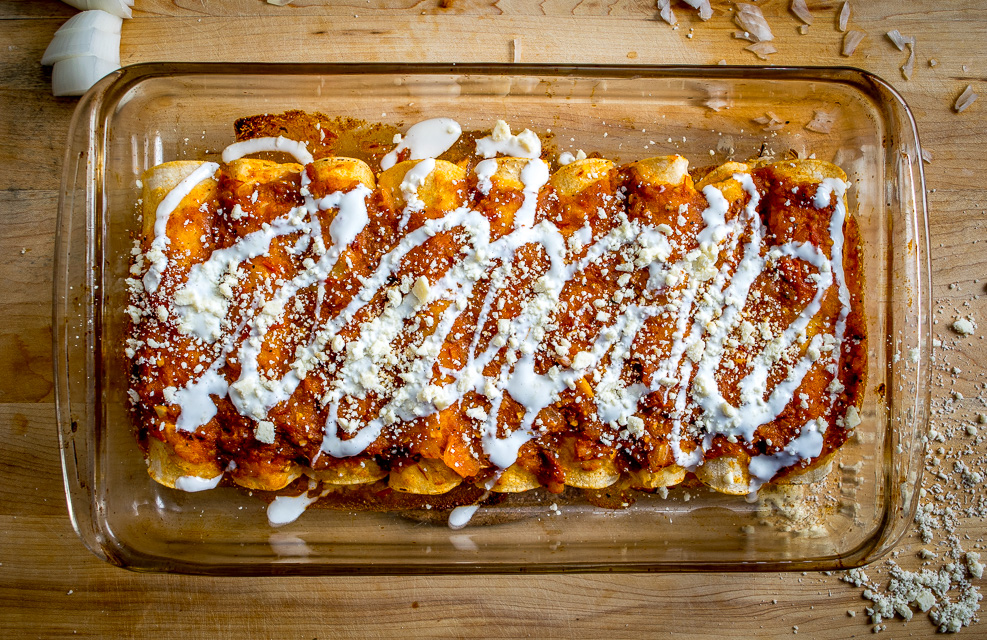 What is Cotija Cheese?
Cotija is sometimes called the Parmesan of Mexico. It has the hard, crumbly texture of Parmesan but with a stronger, saltier flavor.
You'll occasionally find Cotija at chain supermarkets, but if not there try your local gourmet shops. Or if you have a Hispanic market near you they will almost always have it.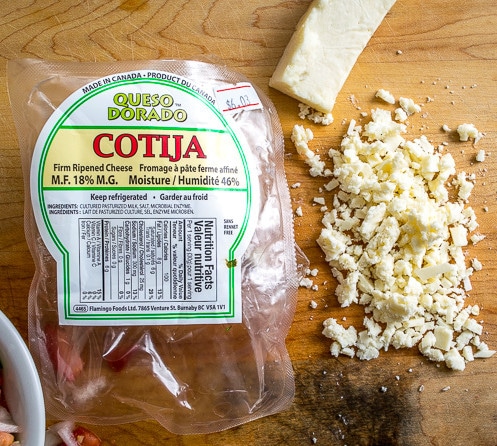 I find it easiest to slice off a chunk and then pull the knife across it. This will instantly break it down into sprinkle-sized bits.
You can substitute Feta and get pretty close to it, but it's not quite the same so I go out of my way to buy Cotija when I can.
Note that you'll frequently see me using Jack and Mozzarella on this site when a melting cheese is called for. I typically don't buy Mexican melting cheeses when North of the Border, I don't think there is enough difference between them and their American equivalents to justify seeking them out.
But Cotija is different! I'm an official convert and I always have some in the fridge.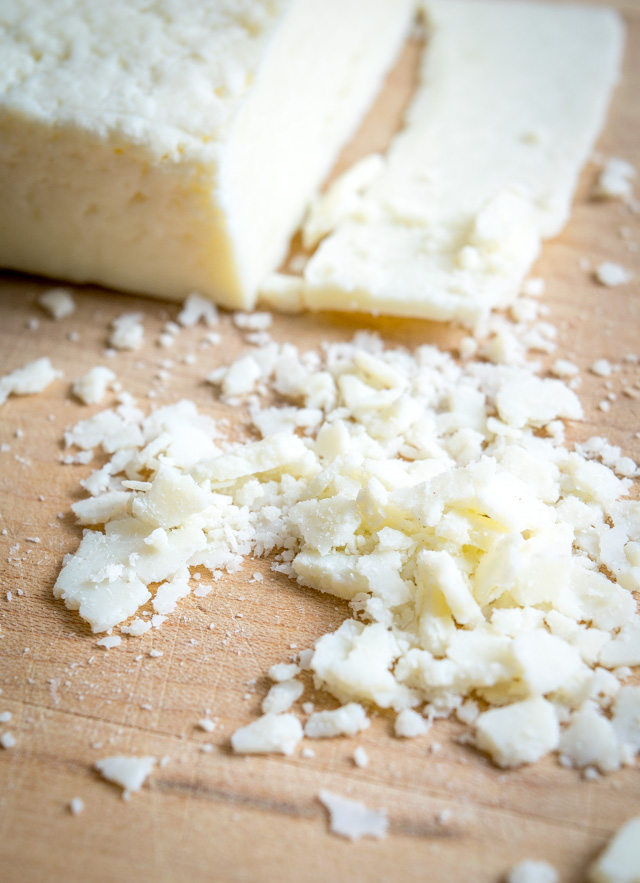 Don't forget that it's best used as a topper cheese as it won't melt when cooked.
Here are some dishes on the site where we use Cotija cheese. Feel free to get in touch if you have any questions about them. Buen Provecho!
Want the latest recipe? Click your favorite from these options and follow me: Instagram, Facebook, Pinterest, TikTok, YouTube.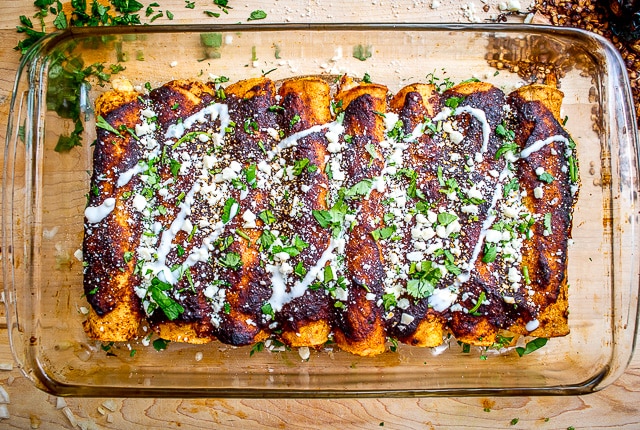 Still hungry?!
Want to receive Mexican Please recipes via email when they are posted?  Sign up below to subscribe.  All recipes are spam free.