These Mexican Scrambled Eggs would like to apply for the default weekend breakfast slot you currently have available.  They are well-balanced, they have the right amount of kick, and they're available to start work immediately.
You can print out the recipe sheet at the bottom of this page or you can sear this vegetable Mexican flag into your head for future reference: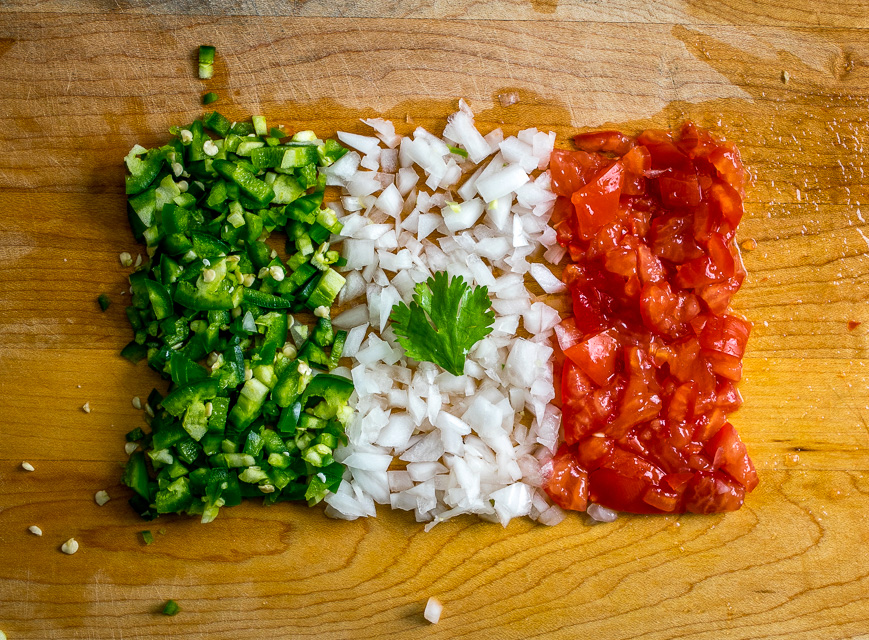 That's 1 jalapeno, 1/8 white onion, 1 Roma tomato, and a cilantro liaison representing 4-6 sprigs of cilantro.
Cooking this flag in oil and plopping in some eggs is fine for mornings where your head is still in bed, but if you fine tune just a little bit you'll be coming back to this dish again and again.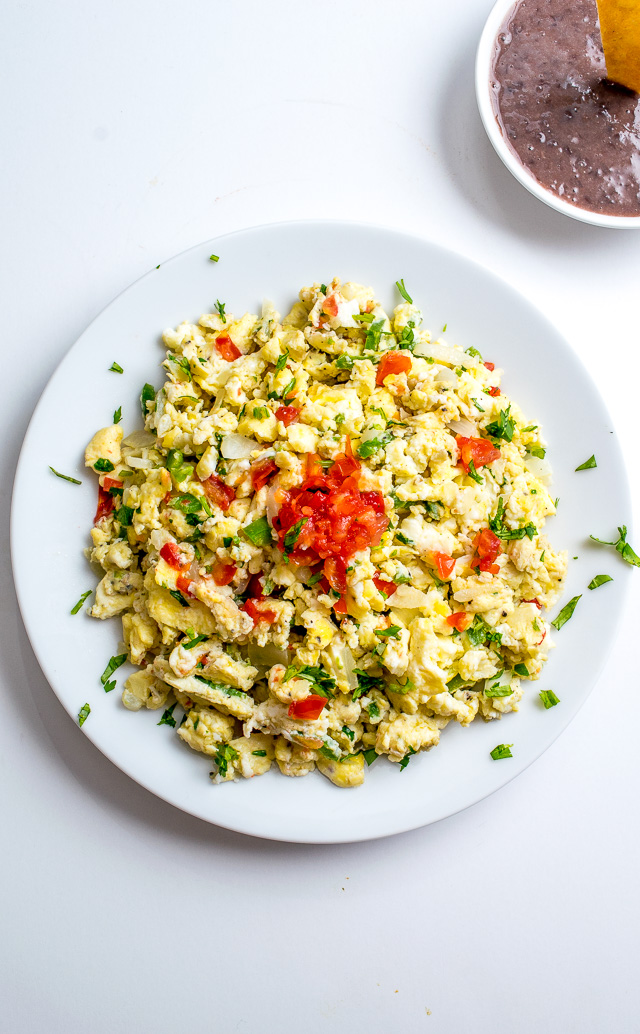 Mexican Scrambled Eggs -- Huevos a la Mexicana recipe
First, go easy on the onion as it will tend to dominate if you use too much of it.   This recipe starts with 5 eggs and uses only 1/8 of an onion (less is fine too).
And second, you'll notice a big difference if you drain the tomatoes before adding them to the pan.  Tomatoes are loaded with water and this can frequently result in either wet or overcooked eggs.
You can press the chopped tomato into a sieve, but lately I've just been discarding the seeds and putting the chopped tomato on a paper towel.  Season with a pinch of salt and set aside.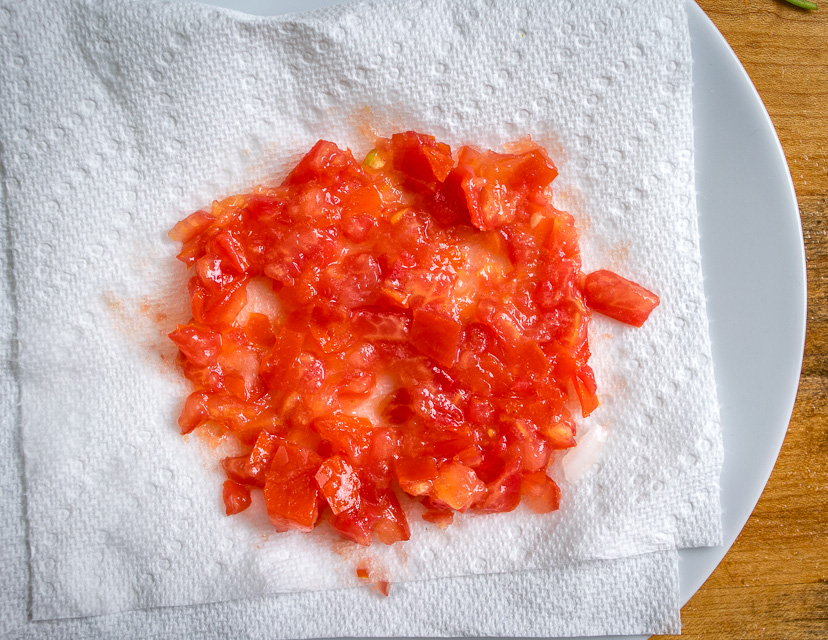 Then its just a matter of lightly sauteing the finely chopped onion and jalapeno:
Add the five whisked eggs and season, starting with 1/4 teaspoon of salt and some freshly cracked pepper.  (You can also pre-salt the eggs if you want as discussed in this comprehensive article on the art of scrambled eggs.)
Once the eggs are mostly cooked add the tomatoes and a sprinkle of chopped cilantro.  Cook for an additional minute to bring up the temp of the tomatoes.
Taste for seasoning and add more salt if necessary (I usually do) and serve immediately.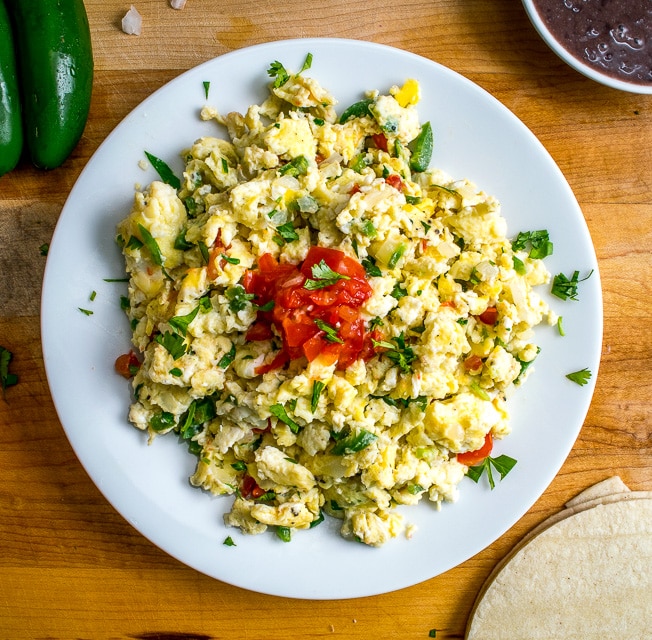 Pairing these eggs with toast will work, but your partner will forever stare into your soul if you serve them with refried beans and warm corn tortillas.
This creates all sorts of options to customize your Huevos.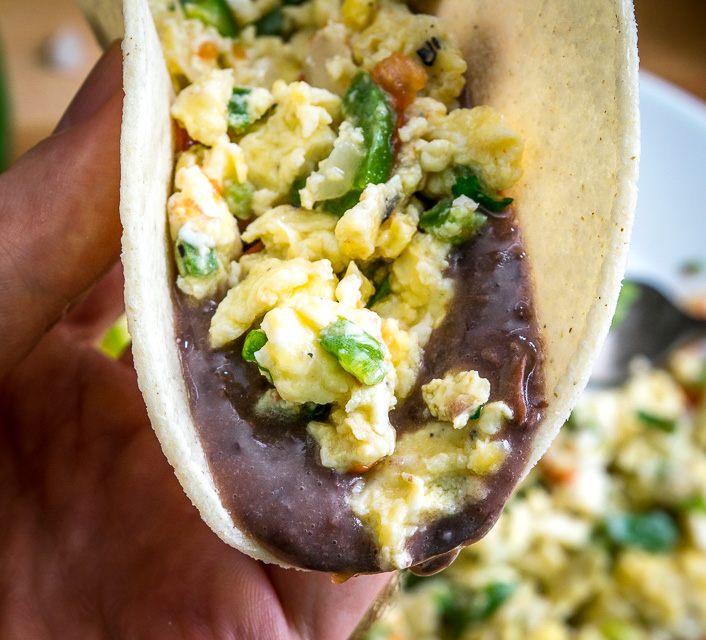 That means these Mexican Scrambled Eggs would like to add flexibility and a willingness to work with others to their recently submitted application.
Give them a shot.  They deserve it.
Buen Provecho.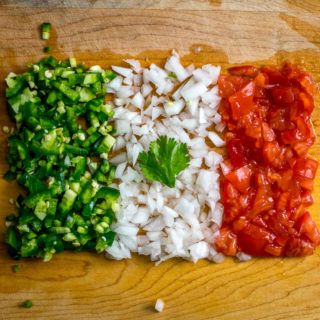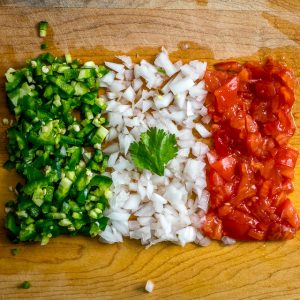 Mexican Scrambled Eggs -- Huevos a la Mexicana
These Mexican Scrambled Eggs are perfect for weekend mornings: well-balanced, super easy to make, and they have real kick!
Print
Pin
Rate
Ingredients
1

Roma tomato

1/8

onion

1

jalapeno

4-6

sprigs cilantro

5

eggs

refried beans

(optional)

corn tortillas

(optional)

1/4

teaspoon

salt

freshly cracked black pepper

1-2

tablespoons

oil

1

tablespoon

butter (optional)
Instructions
Finely chop 1 jalapeno and 1/8 of an onion.

Rinse and finely chop 4-6 sprigs of cilantro.

Roughly cut out the seeds of the tomato and discard. Finely chop the tomato, season with a pinch of salt, and let it drain on a paper towel.

Lightly saute the onion and jalapeno in a dollop of oil (and some butter if you want.)

Add the eggs and season with 1/4 teaspoon salt and freshly cracked pepper. Cook on medium-low heat, turning frequently.

Just before the eggs are done cooking add the tomatoes and cilantro. Mix well and cook for an additional minute.

Taste for seasoning and add more salt if necessary (I usually do).
Notes
You can use serrano peppers instead of jalapenos if you want.
Feel free to serve with warm corn tortillas loaded with beans and cheese. 
Like this recipe?
Click the stars above to rate it or leave a comment down below! @mexplease
Want some Crispy Jalapeno Hash Browns with your eggs?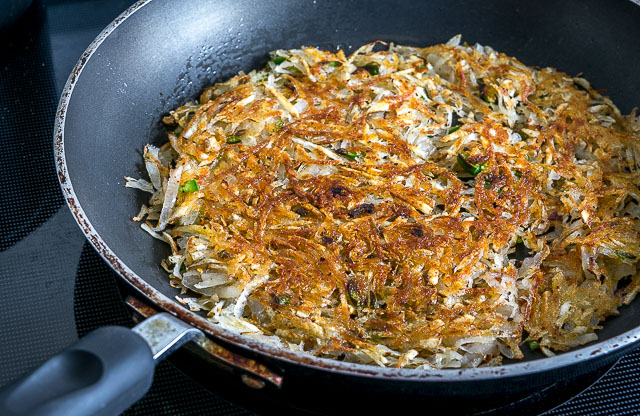 Or some Poblano Breakfast Potatoes?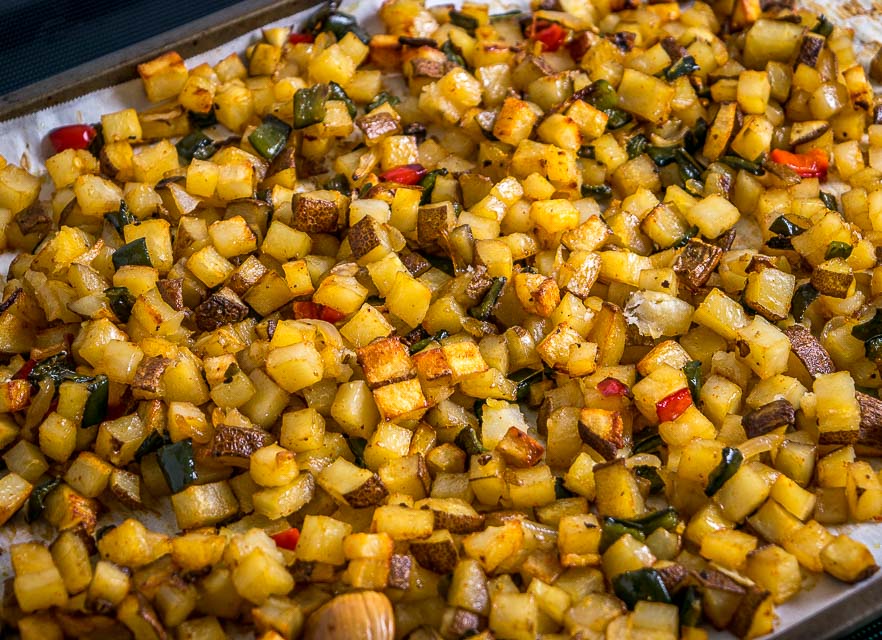 Still hungry?  Try our Chorizo Breakfast Burritos.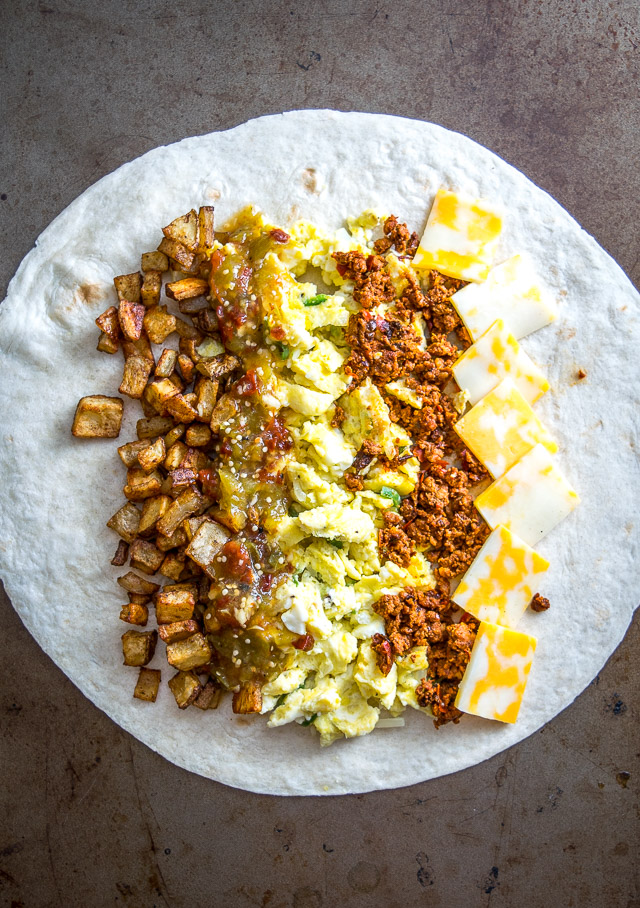 Or this Mexican Frittata: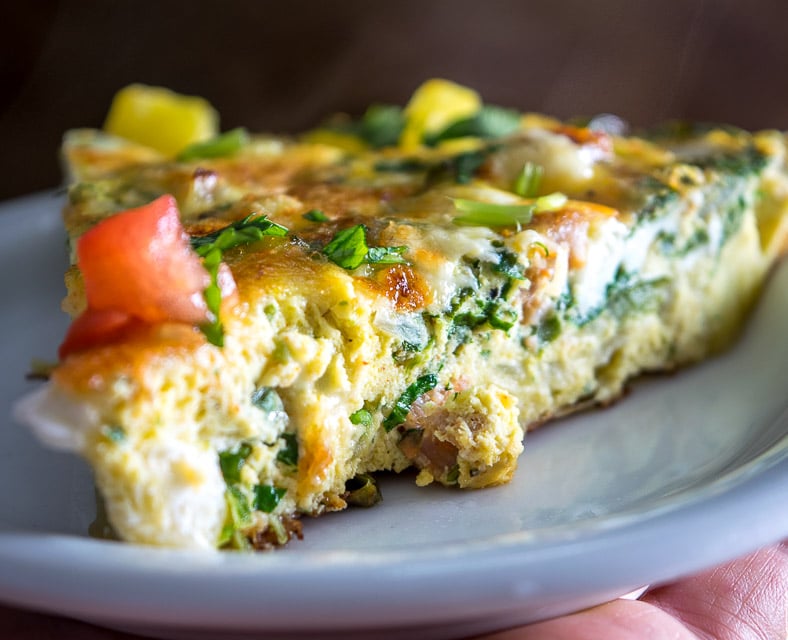 Still hungry?!
Want to receive Mexican Please recipes via email when they are posted?  Sign up below to subscribe.  All recipes are spam free.