Sometimes a single drop of Mexican Crema will be the missing final touch on your taco masterpiece.
But if you've ever fretted when you see Mexican Crema listed in a recipe, then spend five minutes reading this post and next time you see it called for you'll be an expert on your options.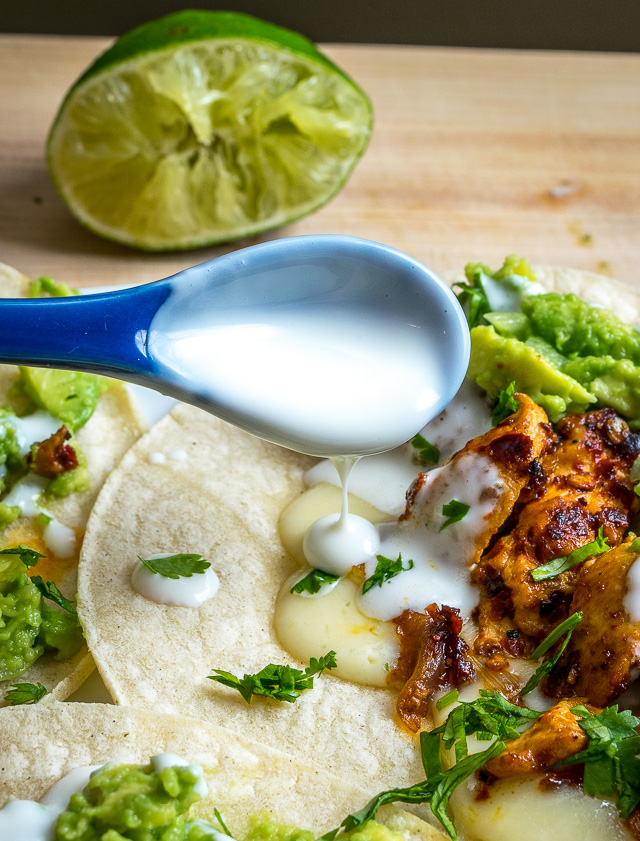 Homemade Mexican Crema Recipe
Creme fraiche, sour cream, heavy cream, Mexican Crema -- what's the deal with all these creamy incarnations?
It's probably easiest to think of them as a group of close relatives that look similar but act differently based on fat content and culturing agent used.
Creme fraiche starts with high fat content cream and uses buttermilk as a culturing agent to thicken it up. This also happens to be the perfect starting point for a delicioso homemade Mexican Crema.
Start by warming up one cup of heavy cream to room temperature. You're not cooking it; just warming for a couple minutes to bring it up to room temp. This will accelerate the thickening process a bit.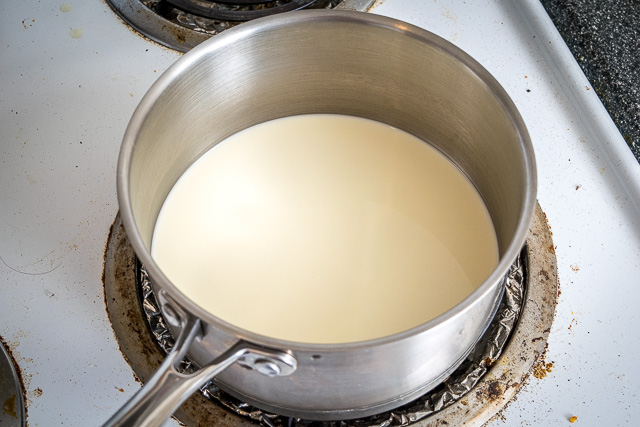 Now add 1 Tablespoon of buttermilk to the pan and mix well.
Pour into a jar and cover without tightening the lid.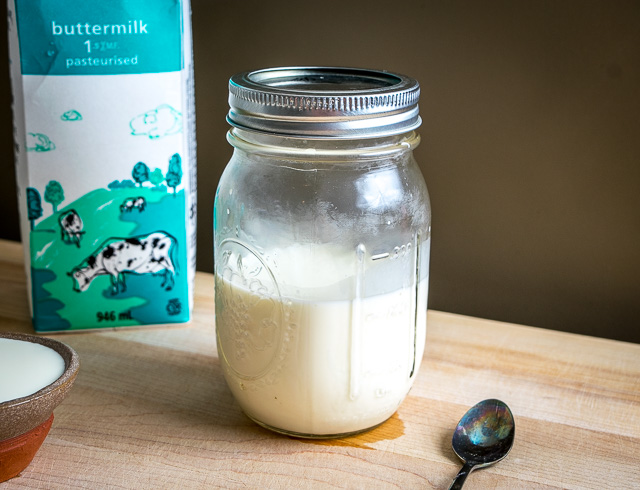 Now the hard part. You have to let it sit on the counter overnight as it prefers to thicken at room temp (or slightly warmer). Keeping the lid slightly loose will allow just enough air circulation. And since most creams and buttermilks bought from the market have already been pasteurized, you don't have to worry about it spoiling too quickly.
12-24 hours later it will have thickened up considerably. Fasten the lid tight and refrigerate. After a few hours in the fridge it will thicken up even more.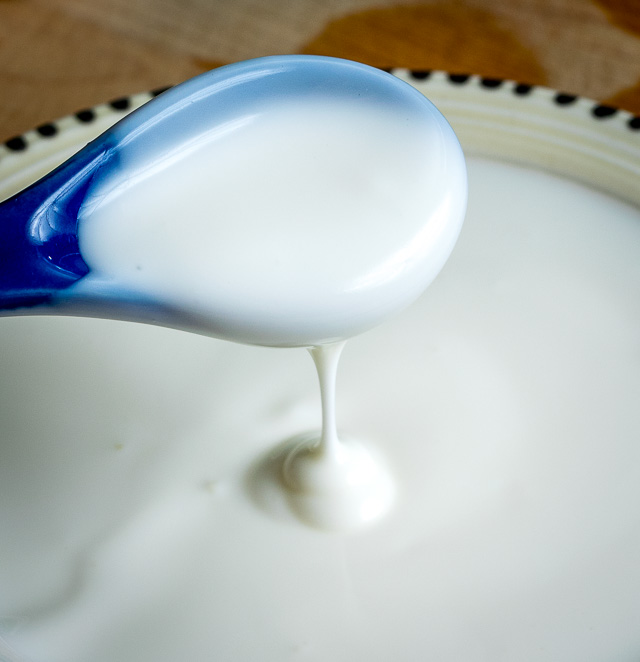 So this is essentially creme fraiche. Take a taste; it's already got incredible flavor. (Note that you can increase the thickness by adding more culturing agent at the beginning of the process.)
To turn this into a Mexican Crema that will outdo anything you can buy at the market, add the juice of 1/2 a lime and a generous pinch of salt to the mixture.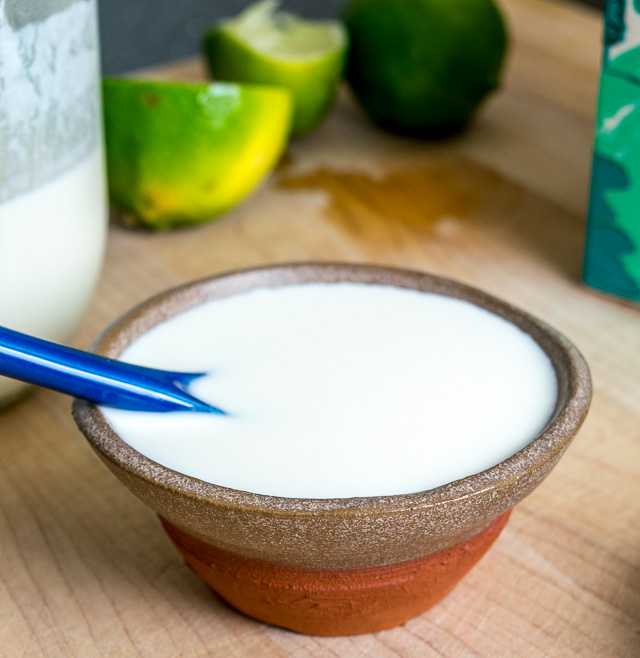 Taste for seasoning and add a bit more salt if you want.
This will produce a rich, tangy crema that does wonders on the entire breadth of Mexican cuisine, with a special nod to tacos.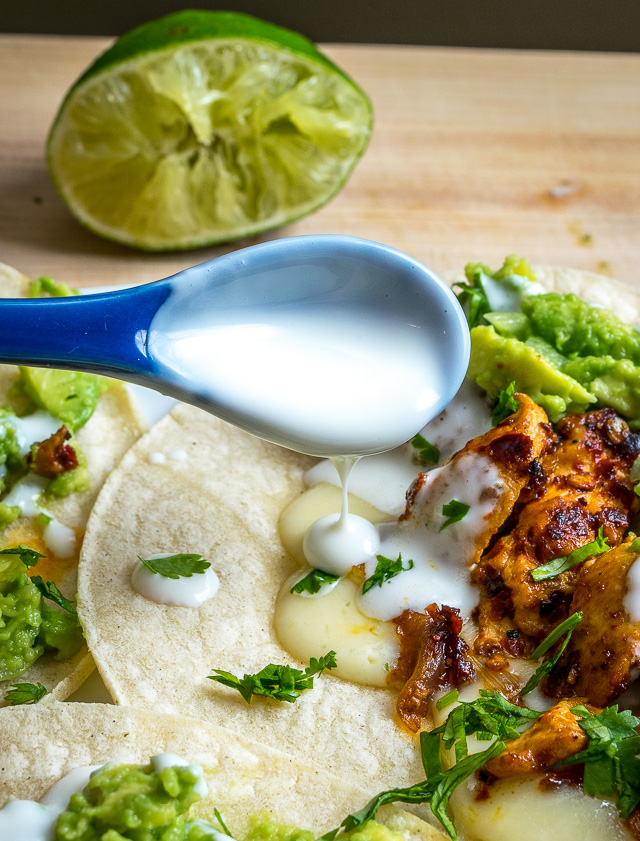 And of course one of the real benefits to a genuine crema is the thick consistency that lets it cling to the food instead of dispersing.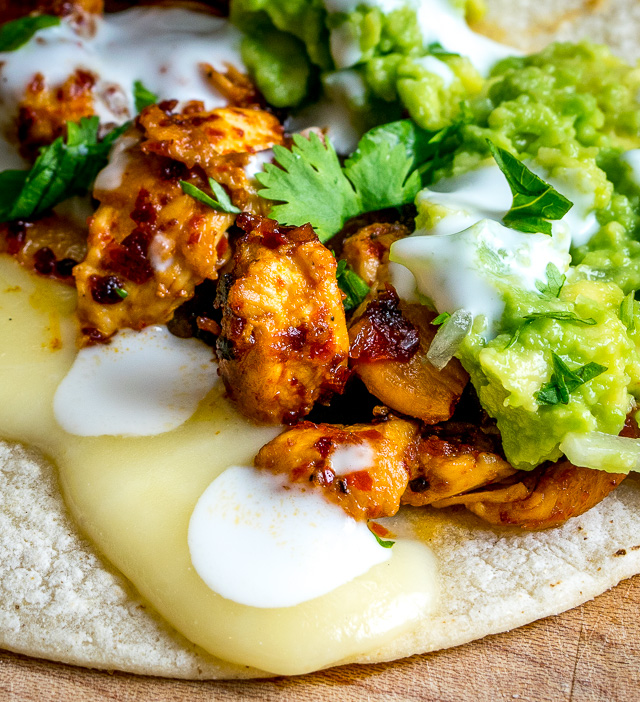 There are also a few substitutes you can use if waiting around 24 hours to eat your taco doesn't sound appealing.
Sour cream is similar to creme fraiche but it usually has a lower fat content and uses different culturing agents. A quick way to shift it back towards the creamy mouthfeel of Mexican Crema is to dilute it with buttermilk.
Add a big dollop of sour cream to a bowl. Dilute it with 1-2 Tablespoons of buttermilk and serve as is.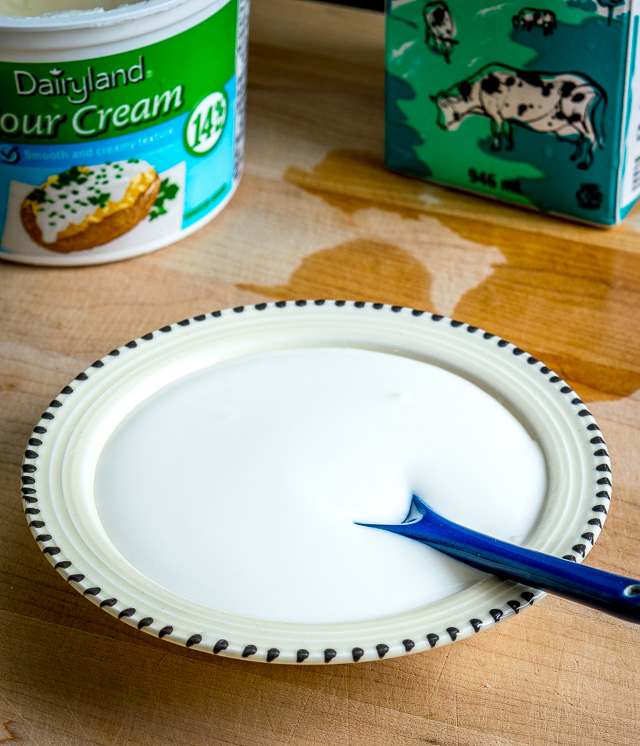 This produces a crema that works great in a pinch but will develop an inferiority complex when compared to the version we cultured for 12-24 hours.
It's also worth mentioning that sour cream usually has live culturing agents in it. So sometimes you'll see crema recipes that use a combination of heavy cream and sour cream as the culturing agent. I haven't tried this personally but just know that it is a viable option if you don't want to run out to buy buttermilk.
Your homemade Mexican Crema should keep for at least a couple weeks in the fridge if not longer, but of course its lifespan will vary depending on culturing agent used. But since it's so easy to make you have special permission to make tacos again tomorrow night.
Buen Provecho.
Want the latest recipe? Click your favorite from these options and follow me: Instagram, Facebook, Pinterest, TikTok, YouTube.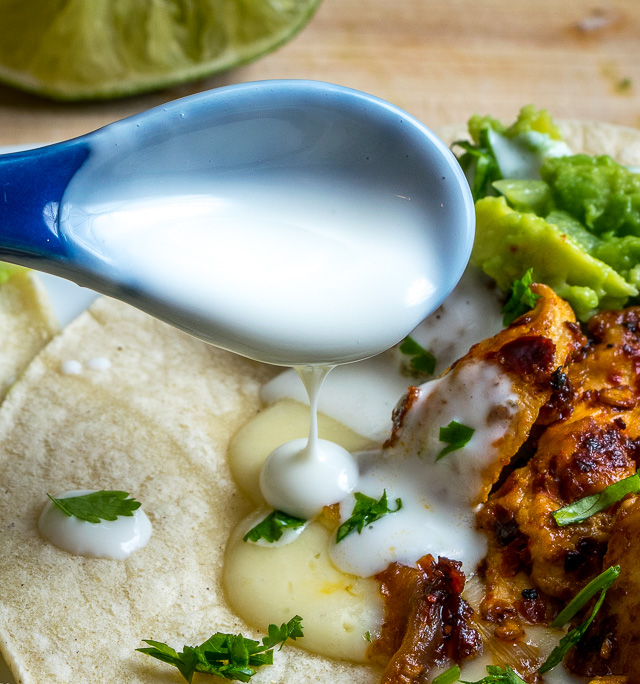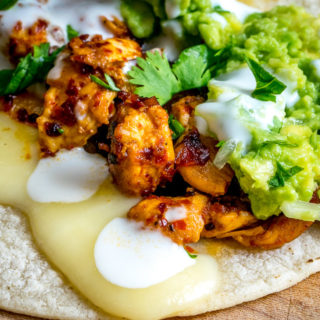 Homemade Mexican Crema
This is an easy way to make a homemade batch of delicious, tangy Mexican Crema.
Print
Pin
Rate
Ingredients
1

cup

heavy cream

1

Tablespoon

buttermilk

1/2

lime

pinch of salt
Instructions
Slightly warm 1 cup heavy cream to room temperature in a saucepan

Add 1 Tablespoon buttermilk to the pan and mix well

Add mixture to a jar and lightly cover

Keep jar on counter (or in warm place) for the next 12-24 hours.

Fasten lid tightly and refrigerate

In a few hours it will thicken even more

Add the juice of 1/2 lime and a generous pinch of salt to the jar and mix well

Taste for seasoning

Serve immediately or store in the fridge
Notes
You can adjust the thickness of the final product by varying the amount of culturing agent used.
Like this recipe?
Click the stars above to rate it or leave a comment down below! @mexplease
Still hungry?!
Want to receive Mexican Please recipes via email when they are posted?  Sign up below to subscribe.  All recipes are spam free.