Wondering which chile peppers to use for hot sauce? You're in the right place!
The most common is the Habanero chile: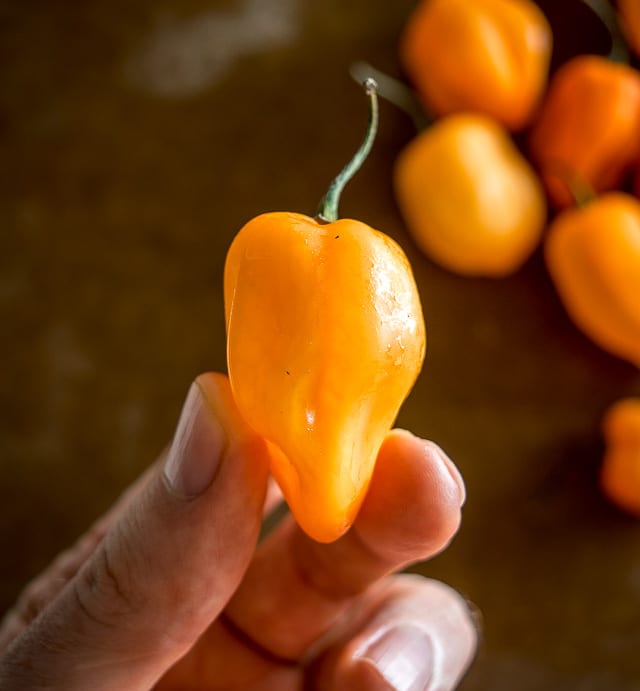 You'll come across fresh Habaneros in most supermarkets these days. They turn orange as they ripen and that's usually how they're sold.
For reference, here's how they look when dried: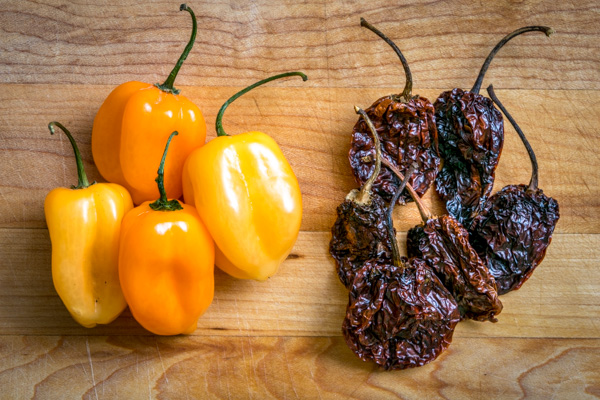 So why are Habaneros so popular for hot sauces? It's a combination of availability and their blazing heat!
Here's where they land on the Scoville scale: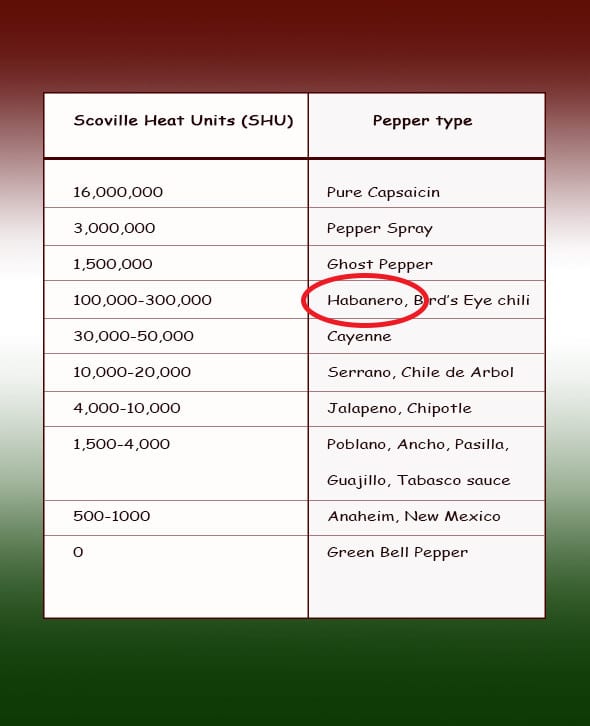 The higher up you go on that list the hotter it gets, and Habaneros are towards the top! That means they have 10-20 times the amount of capsaicin compared to jalapenos -- that's no joke!
Habaneros also have a mild fruity flavor and that's why you'll frequently see them paired with fresh fruits.
I have this delicious Habanero Hot Sauce recipe on the site and it uses peach and pineapple for additional flavor.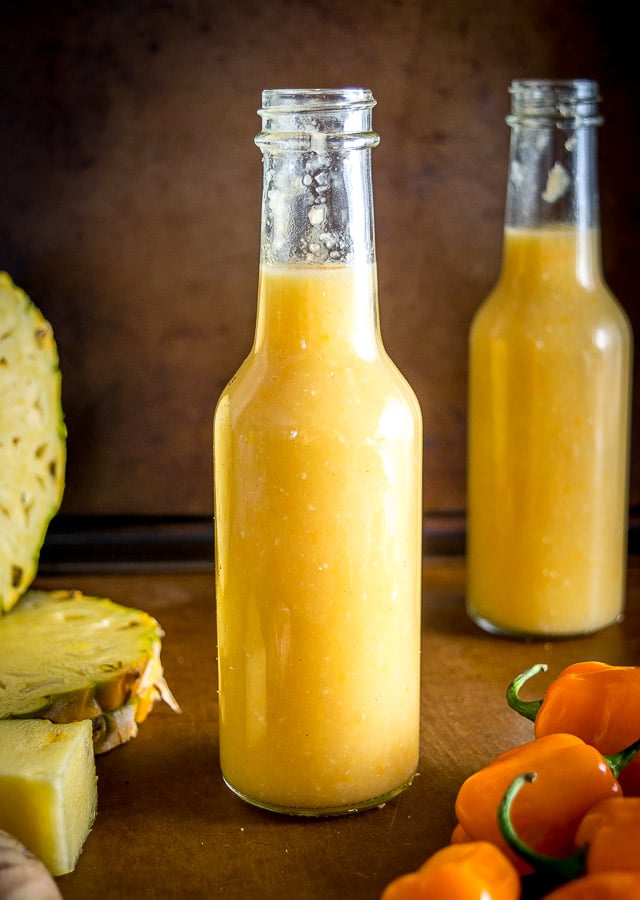 If you read through the comments on that post you'll even see people using fresh raspberries in that recipe 🙂 Once you've got the heat and acidity in place there is tons of room for creativity, so feel free to use what you have on hand. More on how to make your own hot sauce.
Don't have access to fresh Habaneros? No problem! There are loads of other chiles you can use for your next batch of homemade hot sauce.
I use Chipotles in Adobo in this fiery, smoky Chipotle Hot Sauce.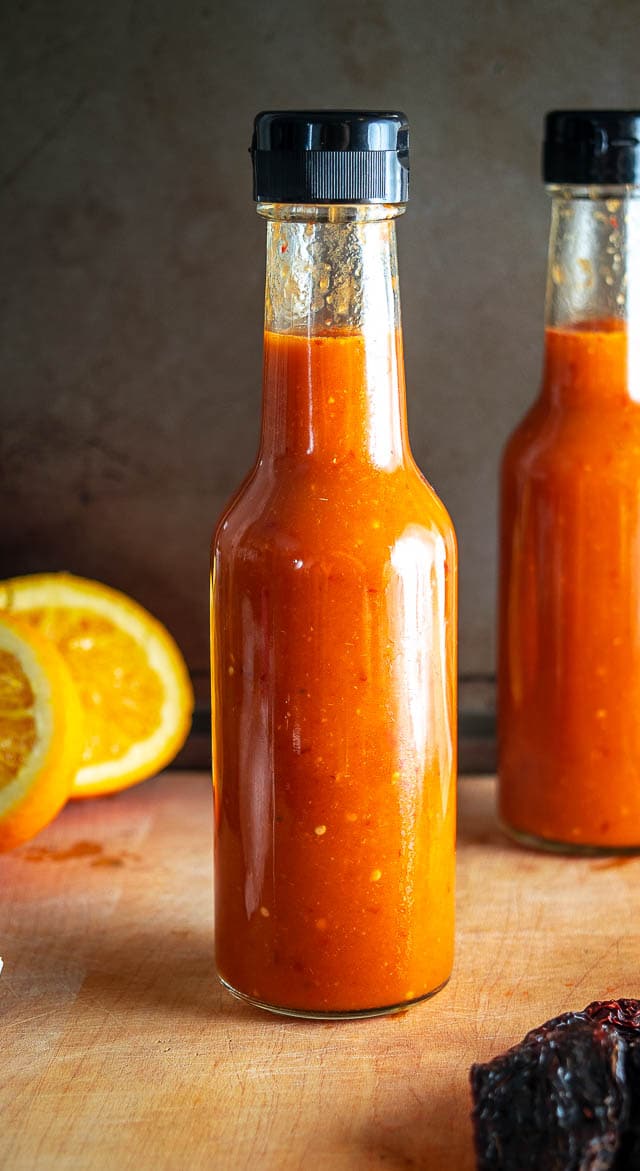 It's wicked easy to make and if you're a fan of that smoky, tangy Chipotle flavor then this hot sauce will get you there quick!
Chipotles are smoked jalapenos, which means they are much lower on the Scoville scale than Habaneros -- but if you use enough of them then you'll still get some scorching heat. You can usually find cans of chipotles in adobo in the Latin goods section of most supermarkets. More info on chipotles in adobo.
I also make a traditional green hot sauce in the form of this Jalapeno Hot Sauce.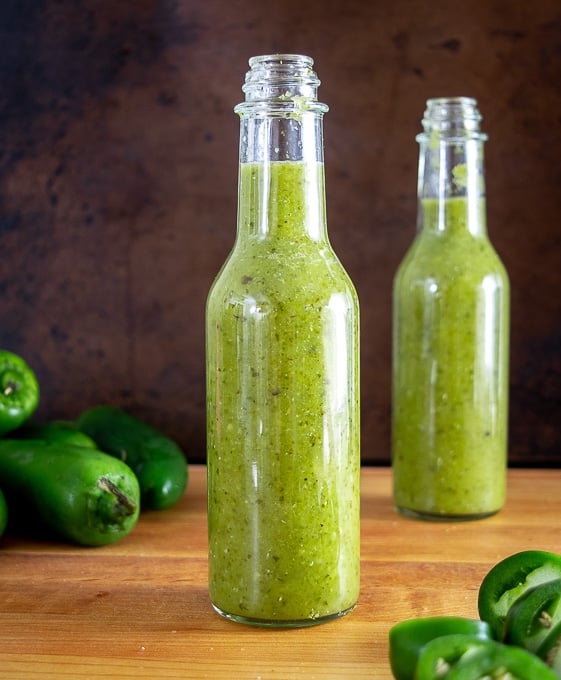 I love the flavor on this one and my morning eggs now require it 🙂
It's super easy to make and fresh jalapenos are quite easy to find these days. More info on jalapenos.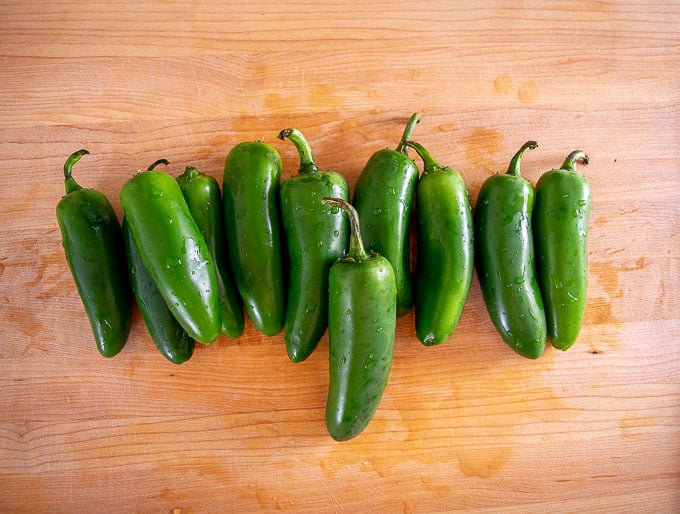 You can get an equally good result using Serranos in place of the Jalapenos.
Serranos have a similar flavor profile as Jalapenos, but they come with more heat! See this Serrano Hot Sauce for details.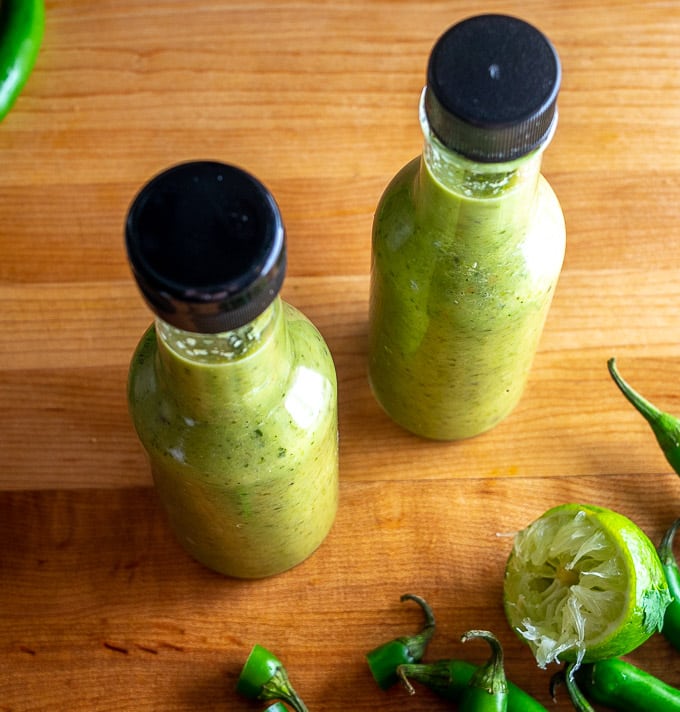 There are also a few other chile peppers to keep in mind if you'd like to do some experimenting at home.
Chiles tend to get hotter as they get smaller, so as you would expect these tiny Chile Pequins are packed with heat: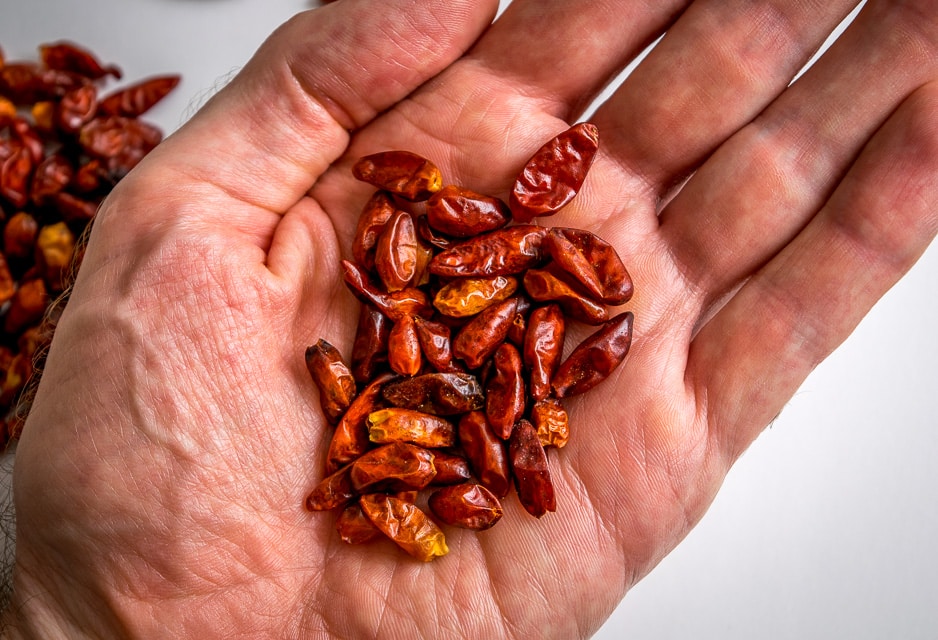 As are these gangly Chile de Arbols: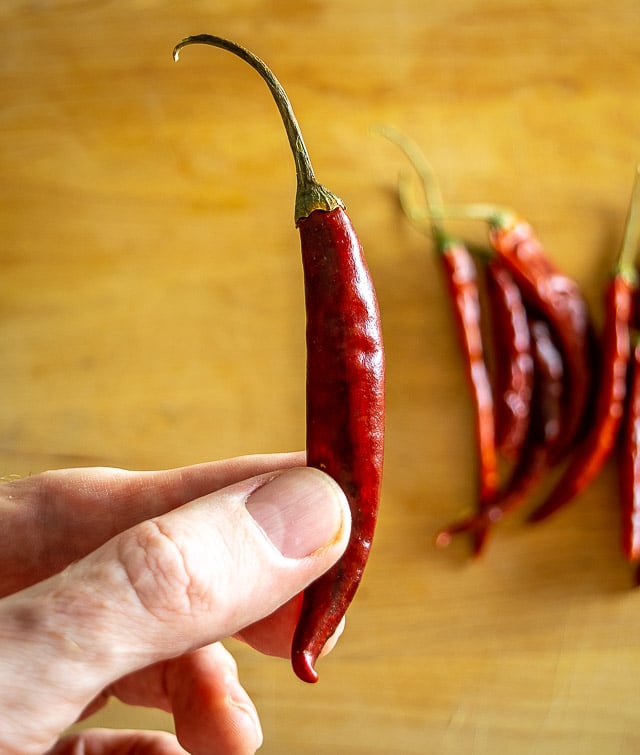 Both of those would be great starting points for a batch of homemade hot sauce.
There's also one other chile pepper that you'll frequently see used in hot sauces: the Ghost Pepper.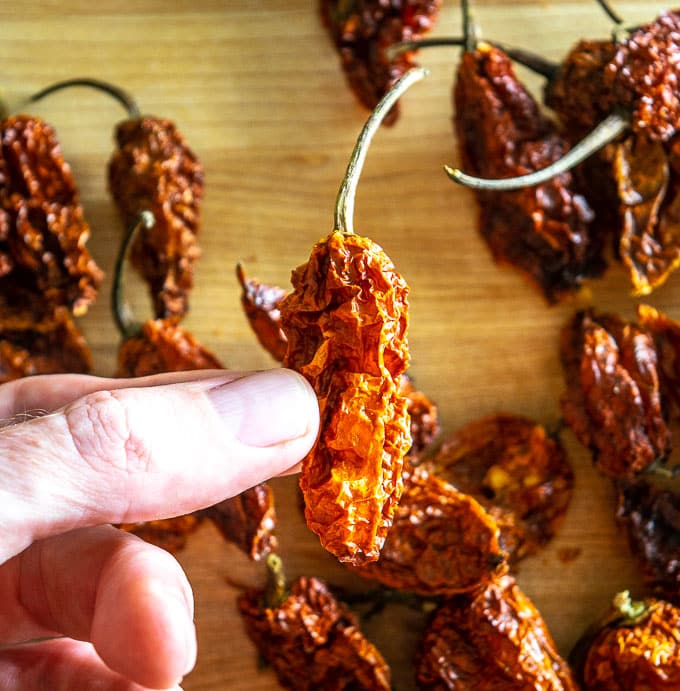 This is a volcanic beast that's become a Youtube sensation.
I don't make hot sauces with these Ghost Peppers as my palate is quite happy with Habaneros and Jalapenos, but if you are seeking out something nuclear then keep an eye an out for them. Where To Buy Dried Chiles Online.
Okay, I hope you've got some chile pepper ideas for your next batch of hot sauce! I think these recipes are great options to start with:
And then once you've got the basic technique down you can start experimenting with the other chile peppers.
Good luck!
To get up-to-date recipes follow me on Instagram, Facebook, or Pinterest.
Still hungry?!
Want to receive Mexican Please recipes via email when they are posted?  Sign up below to subscribe.  All recipes are spam free.