It's true, chile peppers tend to get hotter as they get smaller, and Pequin Chiles are the perfect example of this!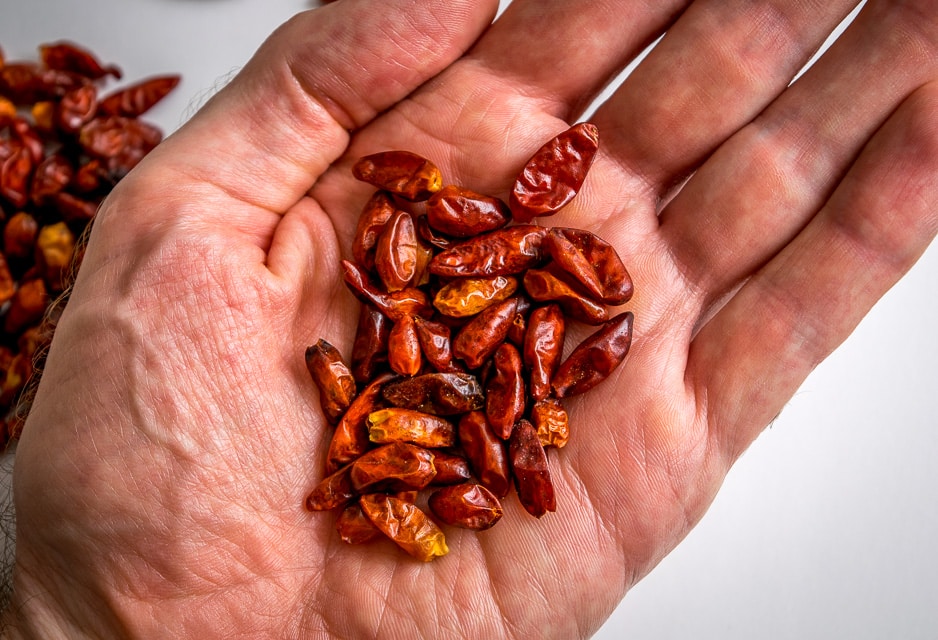 You'll typically see these sold in dried form, measuring only 1-2 centimeters long, but don't let their unassuming appearance fool you as they pack some serious heat!
The Scoville Scale measures the heat of chili peppers and you'll frequently see Chile Pequins as having 5-10 times the capsaicin concentration of a jalapeno.   In other words, they are 5-10 times hotter than  a jalapeno -- that's no joke!
Some taste buds will find hints of citrus in these chiles, but to me they always seem to have a subtle, nutty flavor, simliar to Chiles de Arbol. 
You'll frequently see them used in Mexican hot sauces -- here they are appearing in Cholula: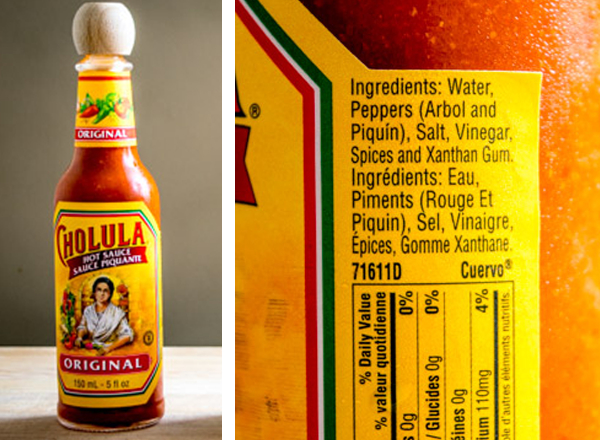 Note that you'll also sometimes see these peppers referred to as Piquins in Mexico.
As with most dried chiles, it's always best to wake them up with a blast of heat before using them.  You'll get a bump in flavor as some of the dormant oils will come back to life.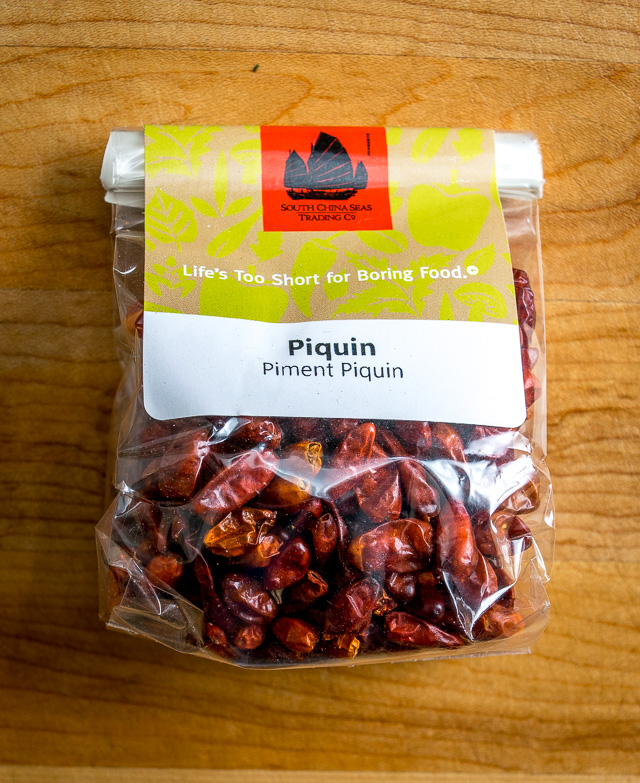 You could also flash roast them on a dry skillet over medium heat for 15-30 seconds per side, or until warm and fragrant.  Just be sure not to char them as this will sometimes make them bitter.
Normally I reconstitute dried chiles to soften them up and make them more amenable to being ground up.  I usually skip that step with Pequin Chiles because they are so small, but you are welcome to soak them in hot water before use if you want.
What Can I Make With Chiles Pequin?
You can grind up Chiles Pequin to make some real deal chili powder.
Or you can pair them with other chiles for some added heat.
Or you can make some wicked hot Salsa with them, so let's do that!
Roast a couple tomatoes in the oven for 20 minutes or so.  Add 1/8 cup of Pequin Chiles to the roasting pan for the last couple minutes of the roast.
Add the tomatoes and Pequins to a blender along with:
2 tablespoons onion
2 garlic cloves
3 chipotles in adobo
pinch of salt
splash of vinegar
splash of water
Combine well  and prepare yourself for some serious heat!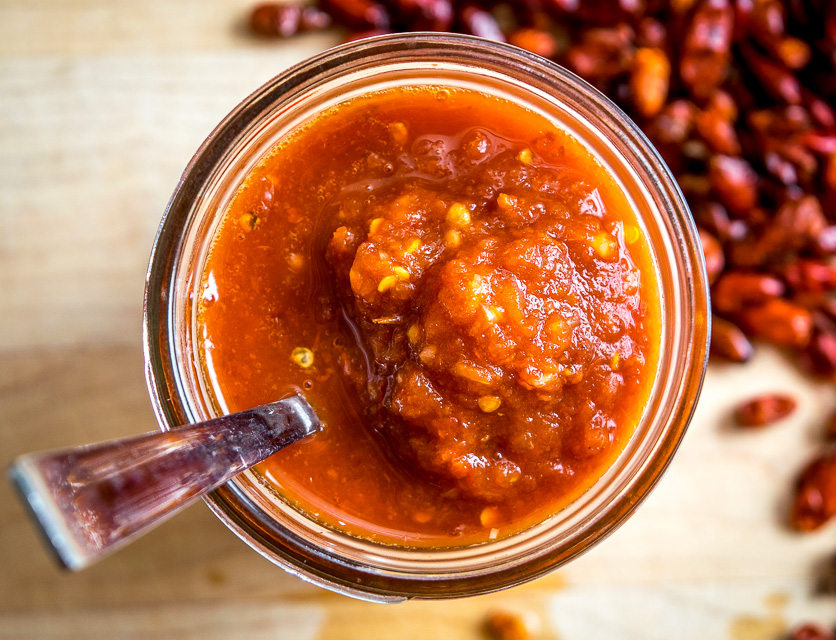 I add chipotles to this Salsa for some additional flavor and use it as a topper sauce, just a few drops at a time -- so good!
For more details on this Chile Pequin Salsa see here.
Where Can I Buy Pequin Chiles?
If you've got a Hispanic market in your area you'll definitely find them there.   Sometimes you'll find them in the Latin goods section of major supermarkets.
But if you're striking out don't forget that you can always buy them online.   For reference, see our post Where To Buy Dried Chiles Online.
Okay, does that solve Chiles Pequin for you?  I hope so!  They can be a great addition to your kitchen and will keep for months at a time in the pantry, so grab a few next time you spot them.
Buen Provecho!
Still hungry?!
Want to receive Mexican Please recipes via email when they are posted?  Sign up below to subscribe.  All recipes are spam free.