I get loads of questions about the best way to reconstitute dried chili peppers. The process may seem cumbersome at first, but once you taste a few sauces made with them you'll be a convert for life!
Dried chili peppers are simply fresh peppers with the moisture removed. To use them in sauces or salsas you'll want to re-hydrate them. This makes them more amenable to being ground up and will help their flavors permeate the dish.
Let's go through the whole process with some Ancho and Guajillo chiles, but keep in mind that you can use the same technique with other dried chilis as well.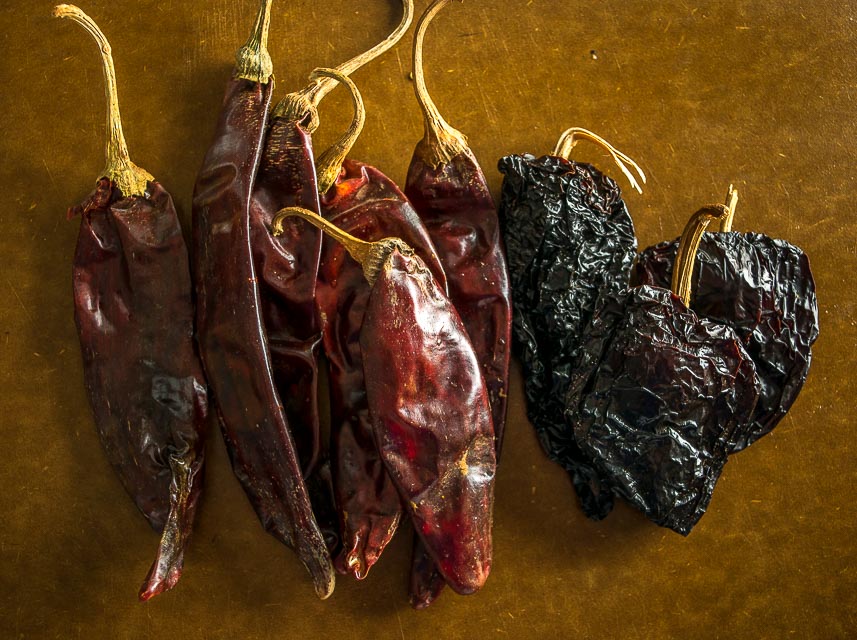 When you're shopping for dried chilis, try to buy the ones that are soft and pliable. If they are hard and brittle they are usually a bit past their prime.
Start by wiping off any dusty crevasses with a damp paper towel.
Cut off the stems using a knife or kitchen shears, and then make a slit lengthwise on the pepper. Pull open the chili and remove the seeds and veins.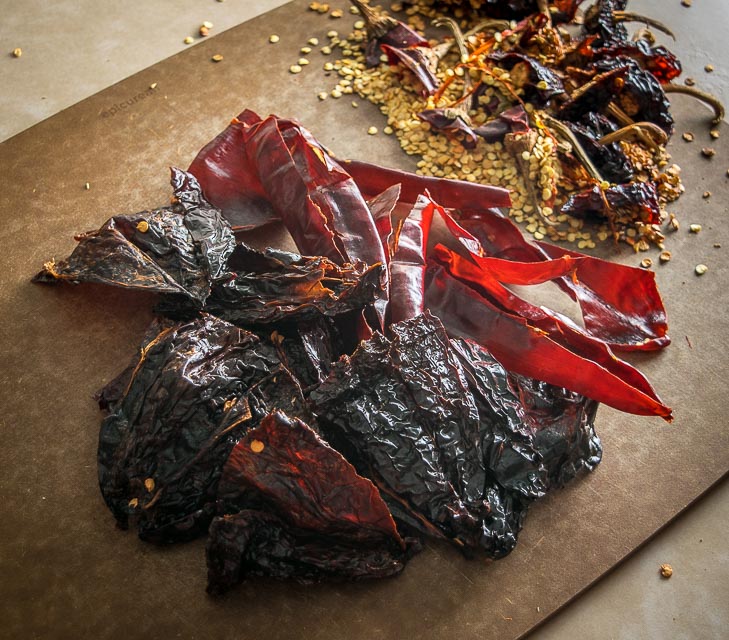 I usually use my hands for this entire process, knowing that I'll thoroughly wash my hands afterwards. If you have particularly sensitive skin or any open wounds on your hands then consider wearing gloves. (More info on how to handle hot chili peppers.)
Giving the chili pieces a flash roast will wake them up and bring out some dormant flavors. There are two easy ways to do this.
First, you can use a spatula to press them into a hot, dry skillet for 15-30 seconds per side.
Or you can roast them in a 400F oven for 1-2 minutes.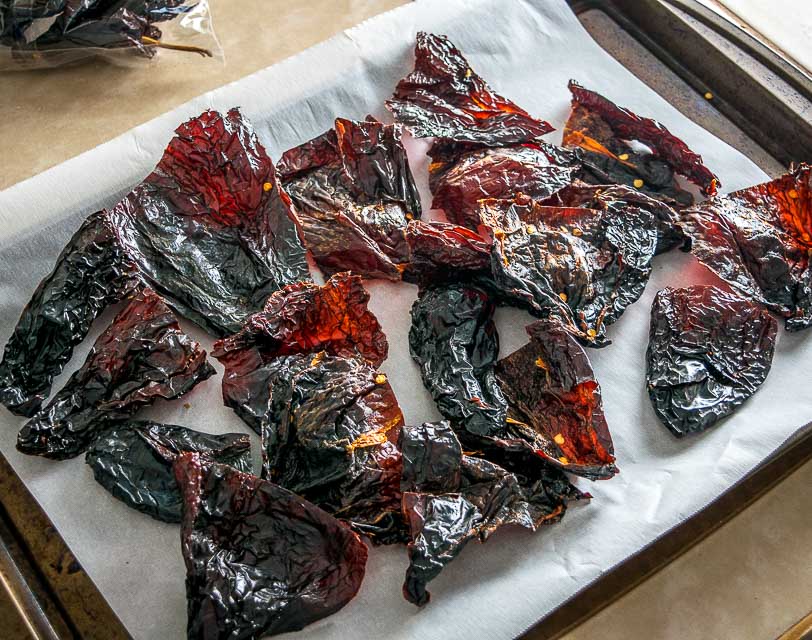 Either method works but you always want to be cautious not to over-roast or burn them. When dried chilis get charred they will taste bitter and it's tough for a sauce to recover when this happens.
Once you've roasted them, place them in a mixing bowl and cover them with the hottest tap water you've got.
Let them reconstitute (re-hydrate) for 20-30 minutes. This will soften them up considerably. If they float to the surface you can use a bowl or small plate to keep them submerged.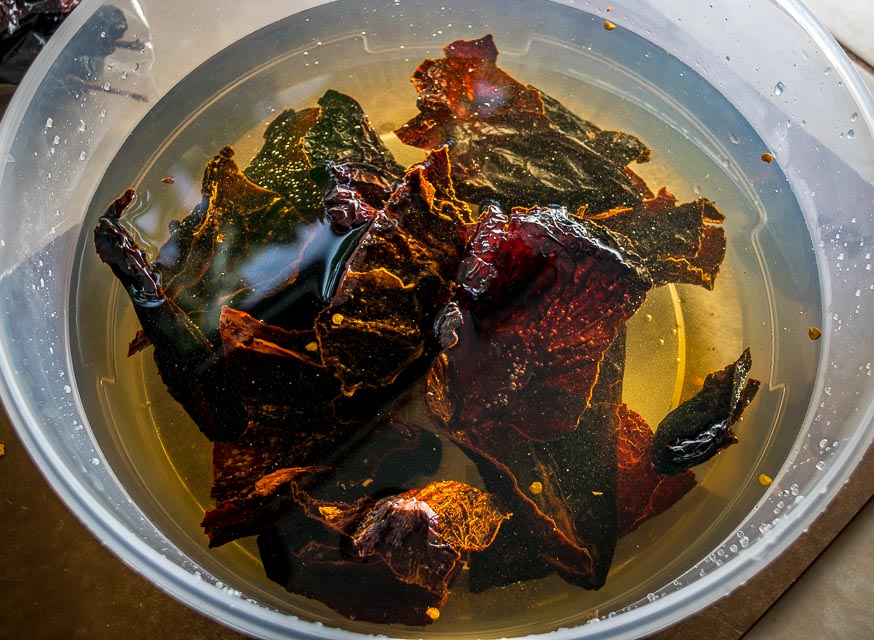 Once reconstituted you can drain the chilis and set them aside until you need them.
I usually recommend that people take a taste of the soaking liquid at this point, so grab a spoon and take a taste!
Does it taste good to you? Or does it taste bitter?
You'll frequently see recipes that use the soaking liquid as an ingredient. But the soaking liquid usually tastes bitter to me so I rarely use it. Instead, I use stock whenever the soaking liquid is called for.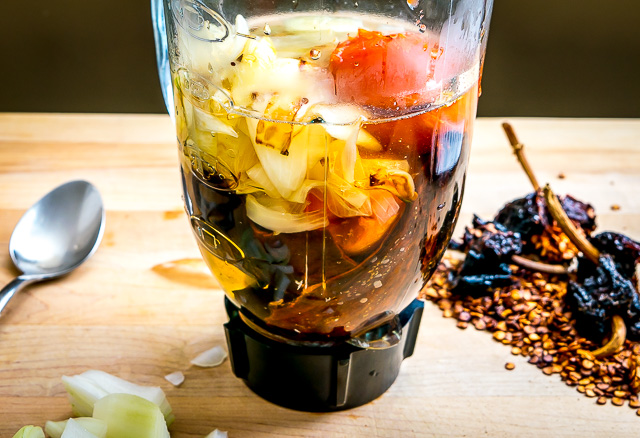 But keep in mind that the world has a range of palates, so if the soaking liquid tastes good (or earthy) to you then you are a good candidate to use it when called for.
As an example, our Ancho Enchiladas combine the reconstituted chilis with stock and tomatoes to create an incredibly delicious sauce. For a more rustic, earthier version you can omit the tomatoes and use the soaking liquid in place of the stock.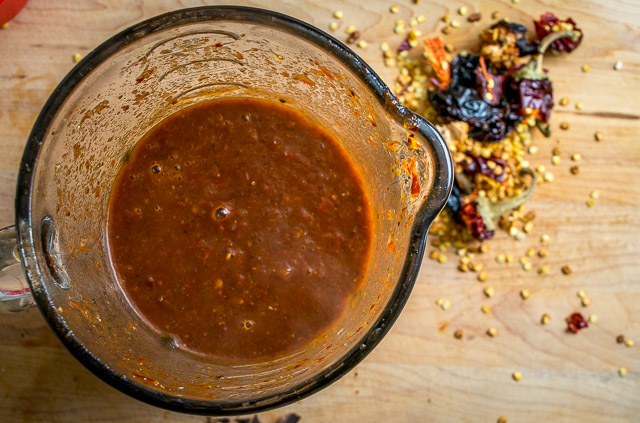 And that's pretty much it. Easy right?
Dried chili peppers are a wonderful ingredient to add to your kitchen. They have a unique flavor that you can't get anywhere else, and once you're comfortable working with them your kitchen repertoire will instantly expand!
Feel free to get in touch if you still have questions about reconstituting dried chilis -- I want the process to be as easy and stress-free as possible for you!
Here are a few dishes I recommend that use dried chilis to create some delicious, otherworldly flavors: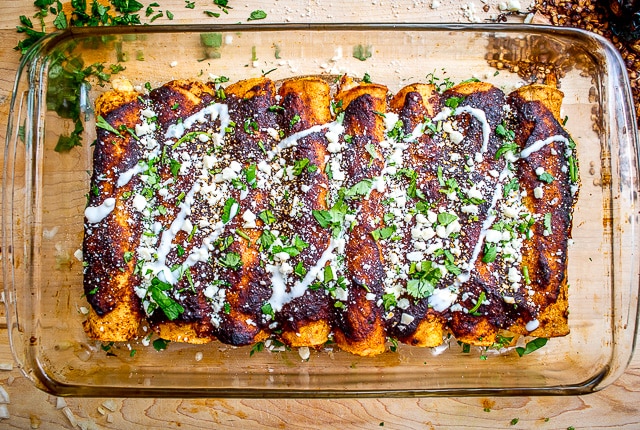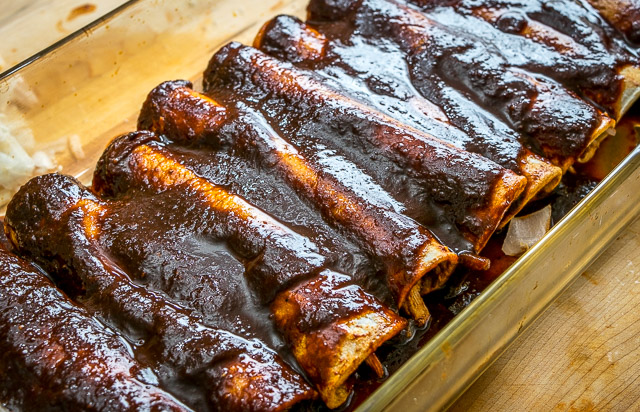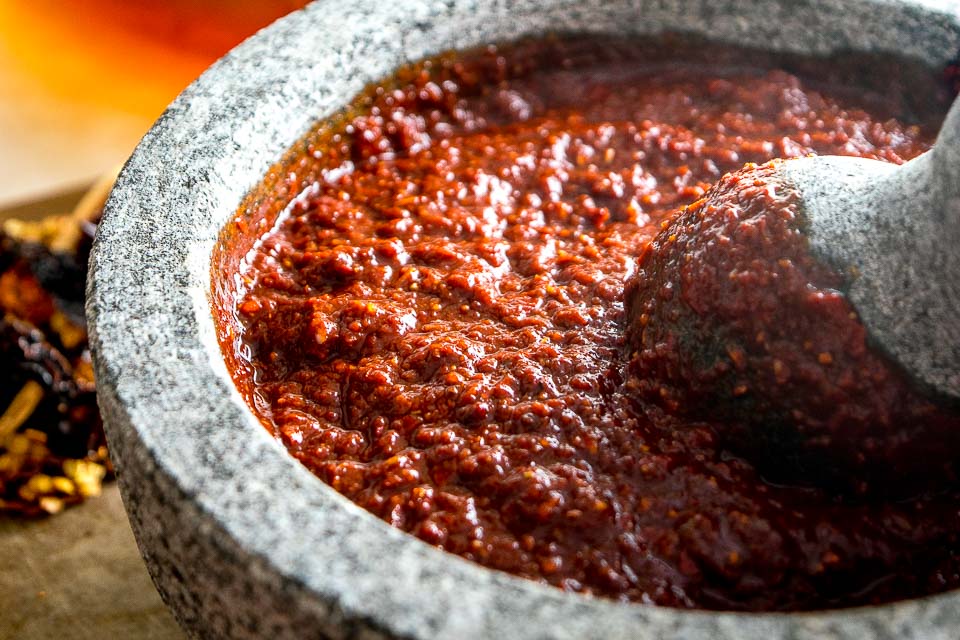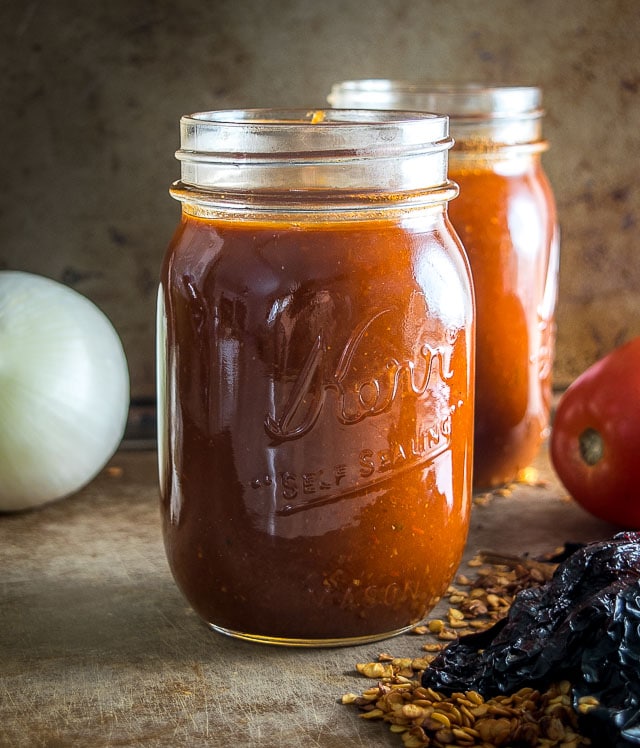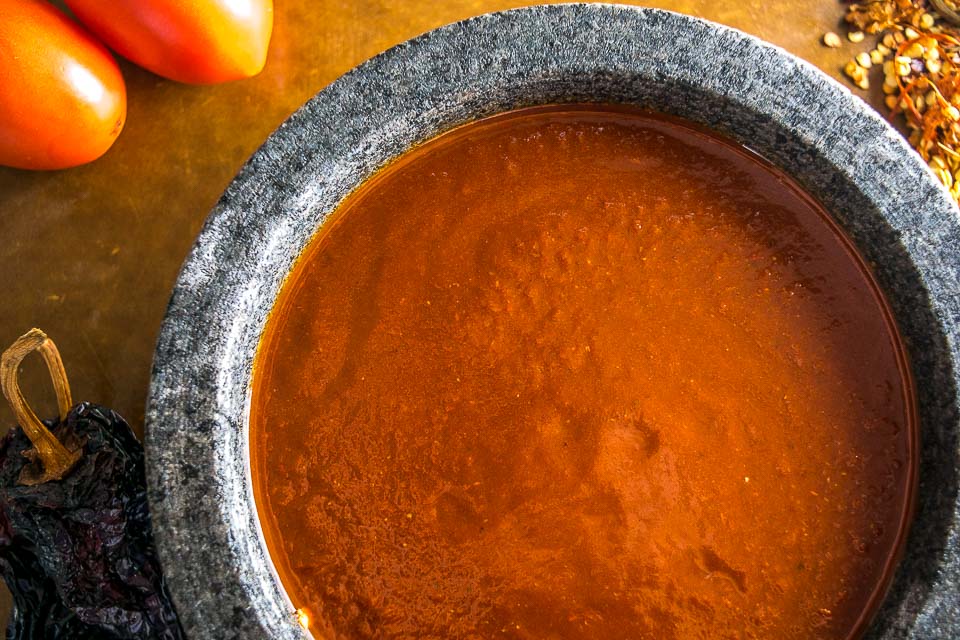 More how-to articles on Mexican Please.
Want the latest recipe? Click your favorite from these options and follow me: Instagram, Facebook, Pinterest, TikTok, YouTube.
Still hungry?!
Want to receive Mexican Please recipes via email when they are posted?  Sign up below to subscribe.  All recipes are spam free.