So what exactly is an Ancho Chile? Good question!
By now you may have noticed that I'm a huge fan of Ancho chiles -- they are one of those ingredients that will instantly upgrade your home kitchen!
Here's everything you need to know about them.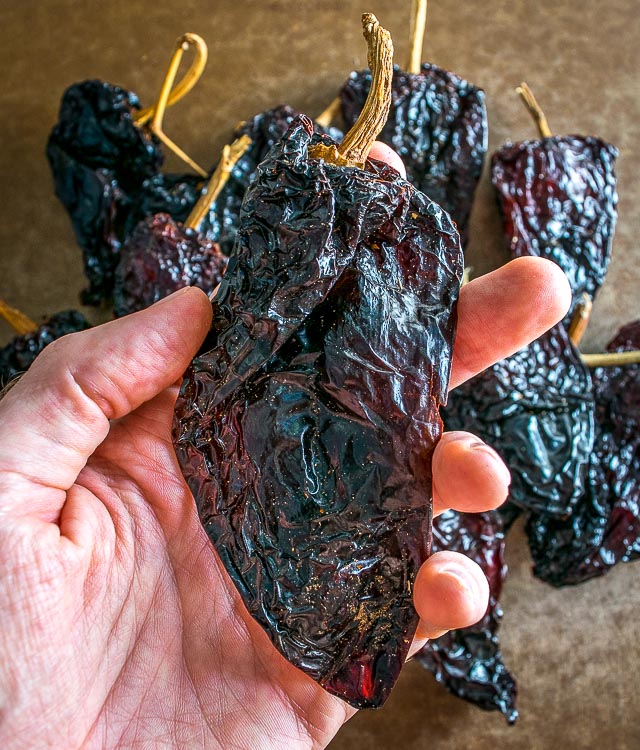 What Are Ancho Chiles?
In Mexico, it's common for dried chiles to have a different name than their fresh counterparts. So let's start with a fresh poblano pepper...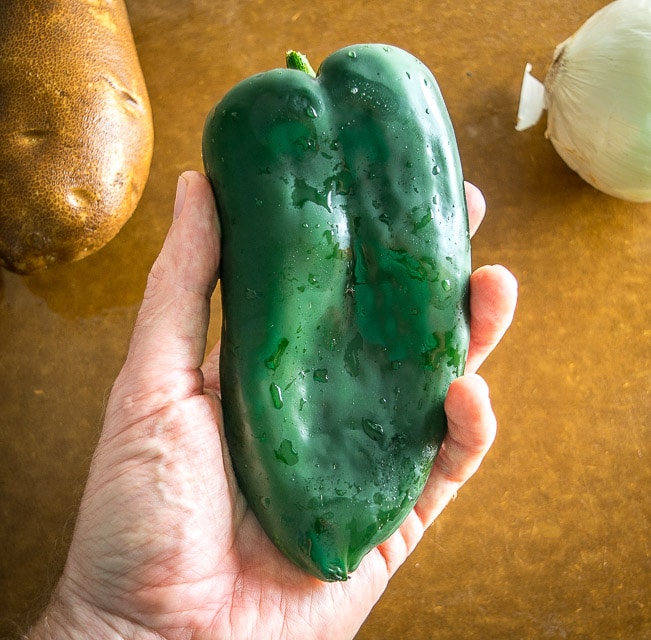 Fresh poblanos are picked when they are green. If you leave them on the plant a bit longer they will eventually turn red as they ripen.
De-hydrate these red, ripened poblanos and you've officially got Ancho chiles on your hands.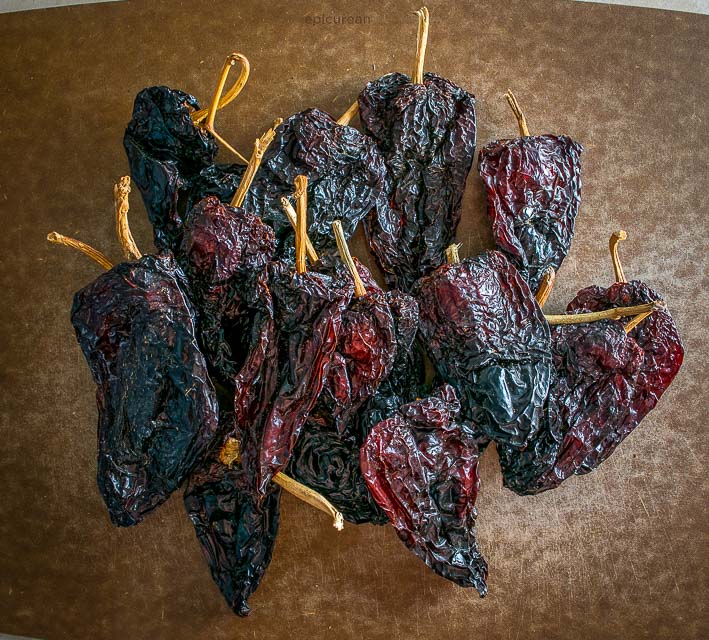 They are completely unique and that's one of the reasons they are so wildly popular -- you simply cannot duplicate their flavor using other ingredients.
They have a rich, complex flavor which can taste earthy, sweet, and slightly fruity depending on the palate doing the tasting. More importantly, they taste really good!
Keep in mind that Anchos, similar to Poblanos, have a mild heat. As is usually the case, the smaller the pepper the hotter it is, and Anchos are big! They have less heat when compared to Chipotles or Chile de Arbols.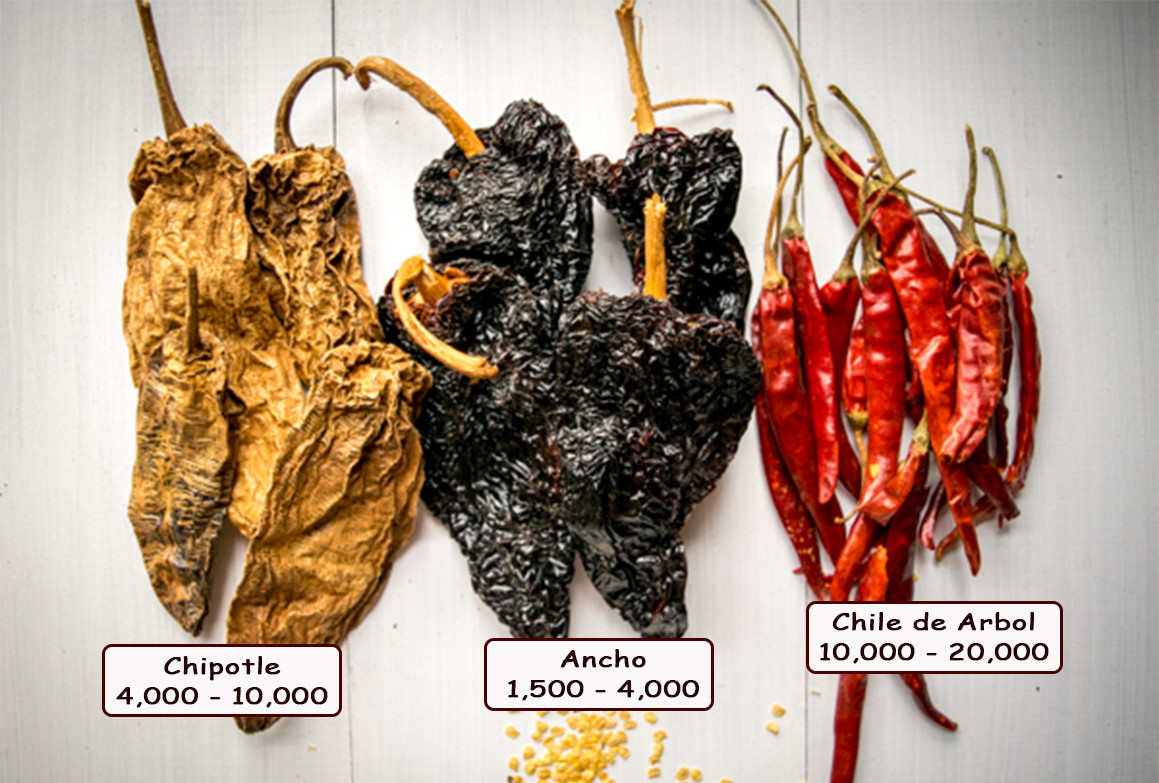 You can wake up dried chilis with some sustained heat so you'll frequently see a roasting step in recipes that use Anchos.
After cutting off the stems and de-seeding them, I will frequently plop the Anchos in a 400F oven for 1-2 minutes. You could also flash them on a hot, dry skillet for 15-30 seconds per side.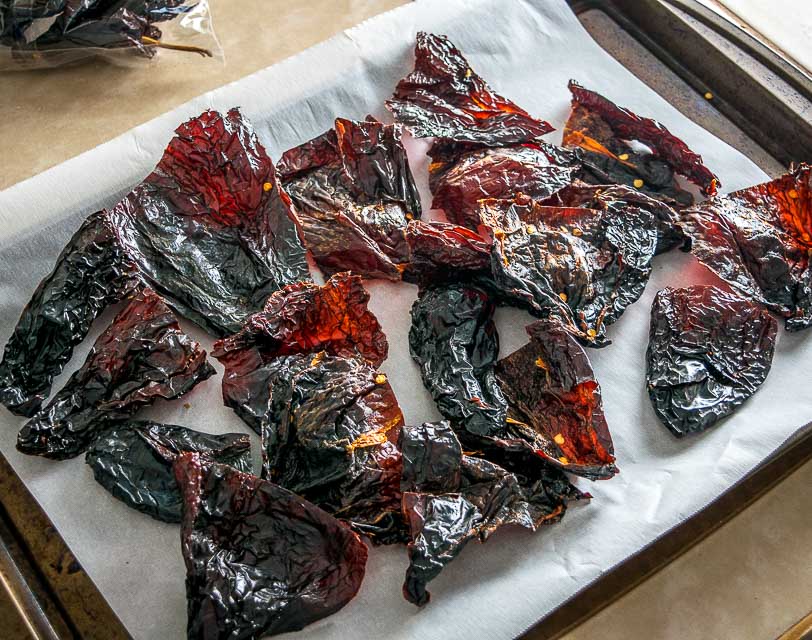 The heat will wake up some dormant flavors and bring them back to life. You could grind these up to make Ancho chili powder but more often than not you'll be using the whole chili pieces in your recipes.
It's usually best to reconstitute the Anchos before using them. This makes them more amenable to being ground up. I find it's easiest to cover the chiles with hot tap water and let them soak for 20-30 minutes.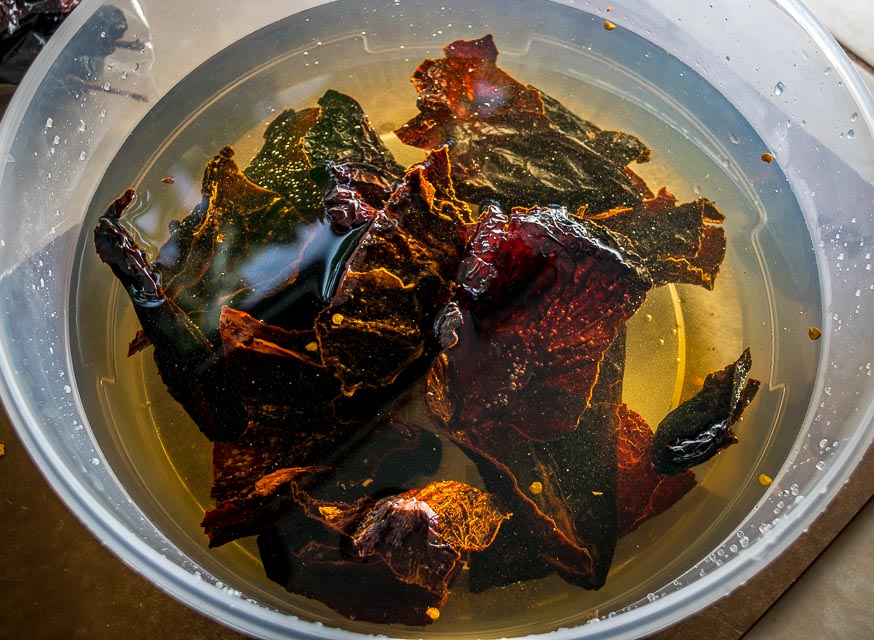 If they float to the surface you can use a bowl or small plate to keep them submerged.
I always recommend that people take a taste of the soaking liquid after the chiles have reconstituted. Some people will think it tastes bitter, and some will think it tastes earthy (or good!). It's worth finding out how your palate reacts to it because you'll frequently see recipes that call for the soaking liquid to be used in the recipe.
If you think the soaking liquid tastes bitter then you definitely don't have to use it. You can substitute stock for the soaking liquid and get an equally good result because you'll be getting so much flavor from the actual chilis. I do this quite often.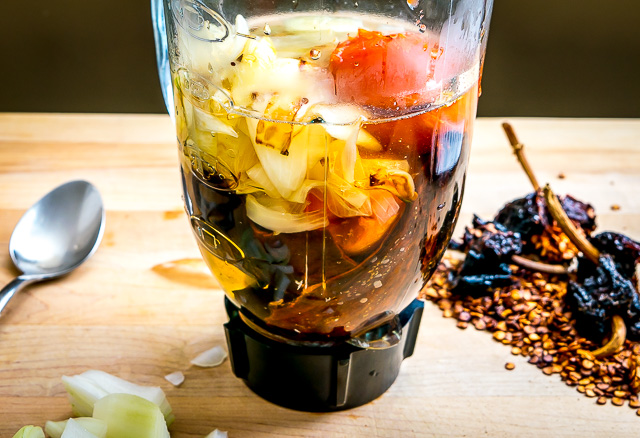 Okay enough chatting, let's make something to eat!
I always point people to these Ancho Chicken Enchiladas when they are new to Ancho chilis.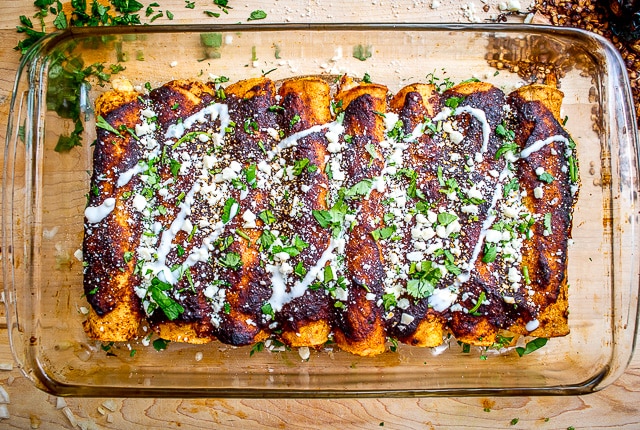 The Anchos make an incredible enchilada sauce that will blow away enchilada sauce from a can.
If you want to make a big batch of this delish sauce and freeze some of it see our Enchilada Sauce post here.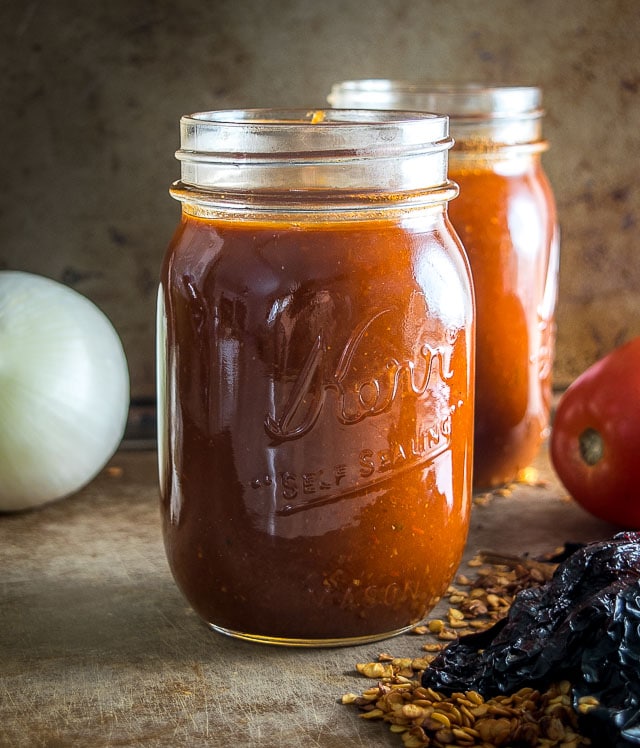 Anchos are frequently used to made Adobo Sauce too.
Adobo sauce is a paste-like sauce that is traditionally used to flavor grilled meats.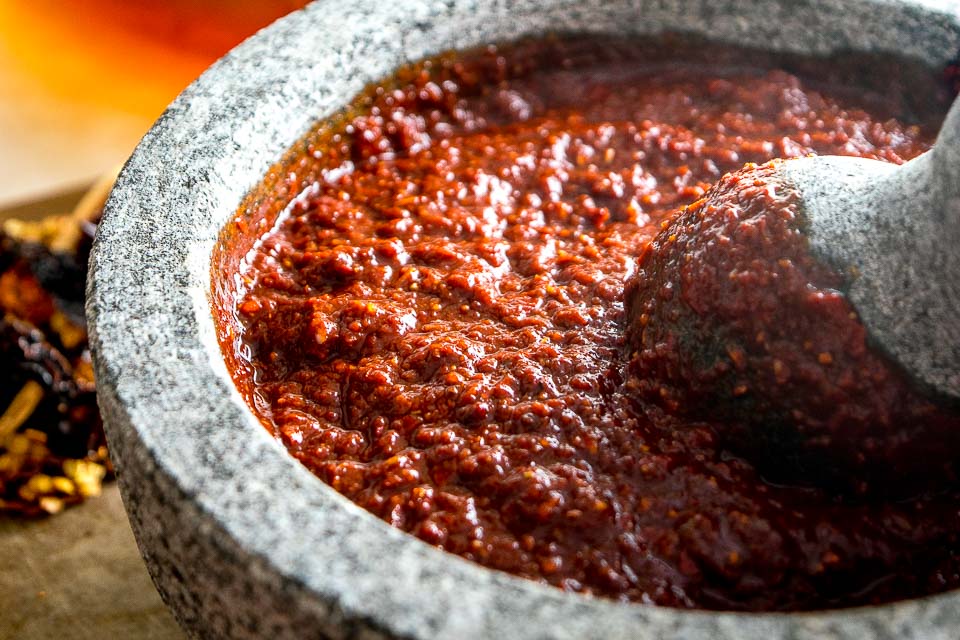 Don't forget that you'll frequently see Anchos paired with other dried chiles like Guajillos and New Mexican chilis. I do that all the time and our Salsa Roja is a good example of that.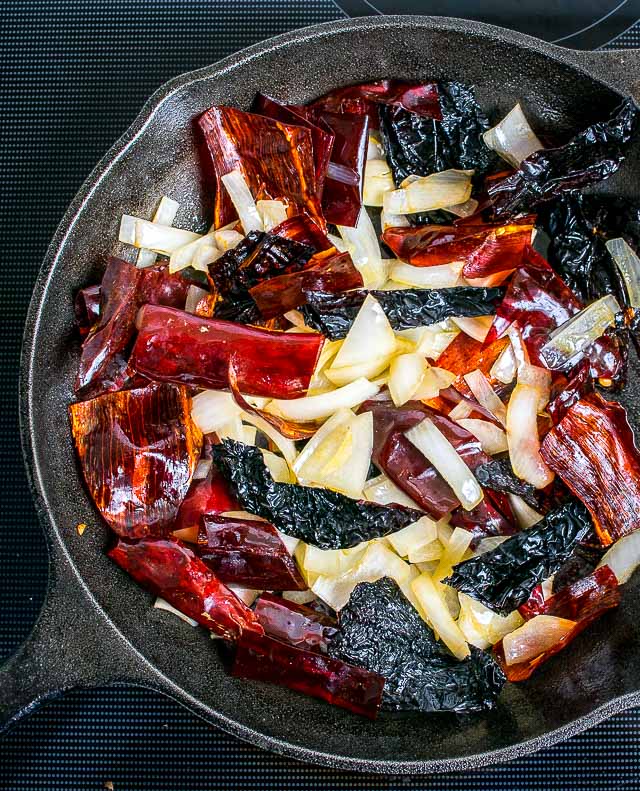 I also pair Anchos with New Mexican chiles for this Mole Coloradito recipe.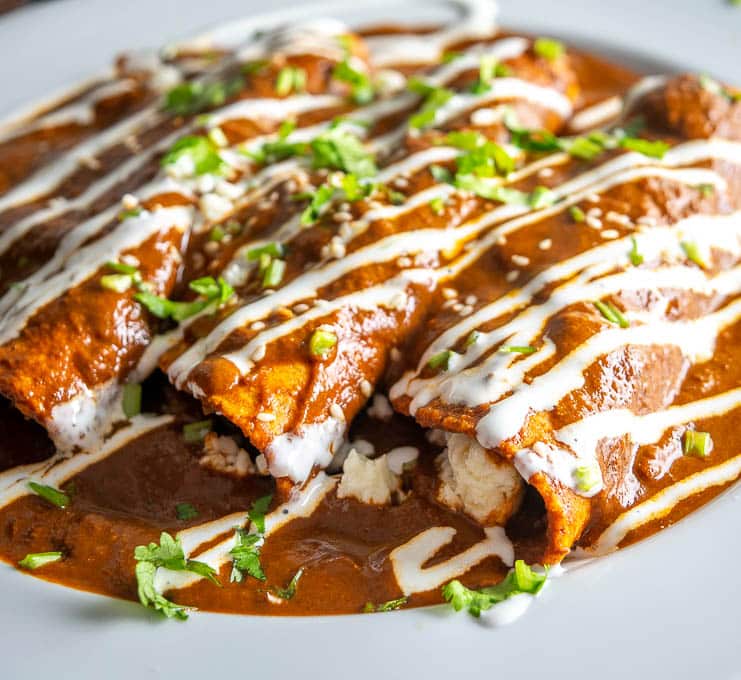 And if you want you can always use Anchos to make some wicked Homemade Chili Powder.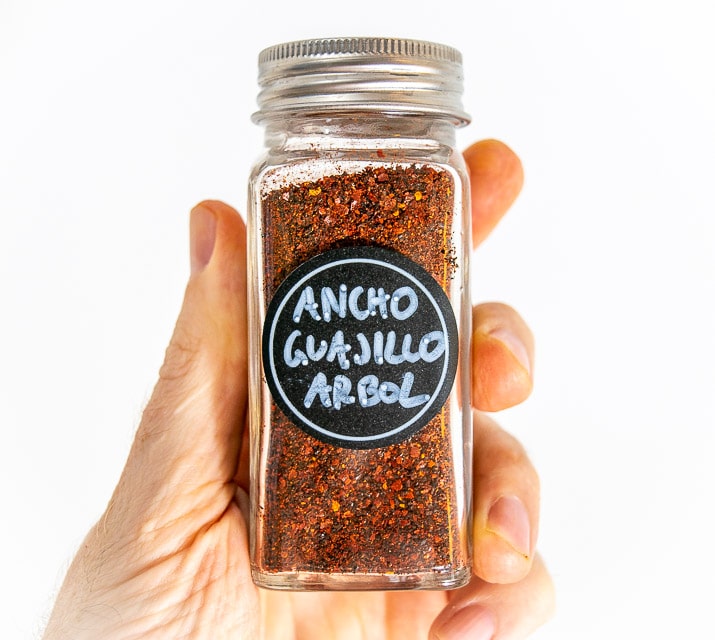 Sometimes you'll find Ancho chilis in the bulk section of grocery stores, but if not there you can always get them at Hispanic markets (or online). Try to buy the ones that are soft and pliable, like big raisins. If they are hard and brittle they are a bit past their prime.
You can store them in the pantry along with your other dried goods where they'll keep for months at a time. I usually just leave them in their original packaging and put them in a large paper bag with all their brethren (Guajillos, New Mexican, and Chile de Arbols.)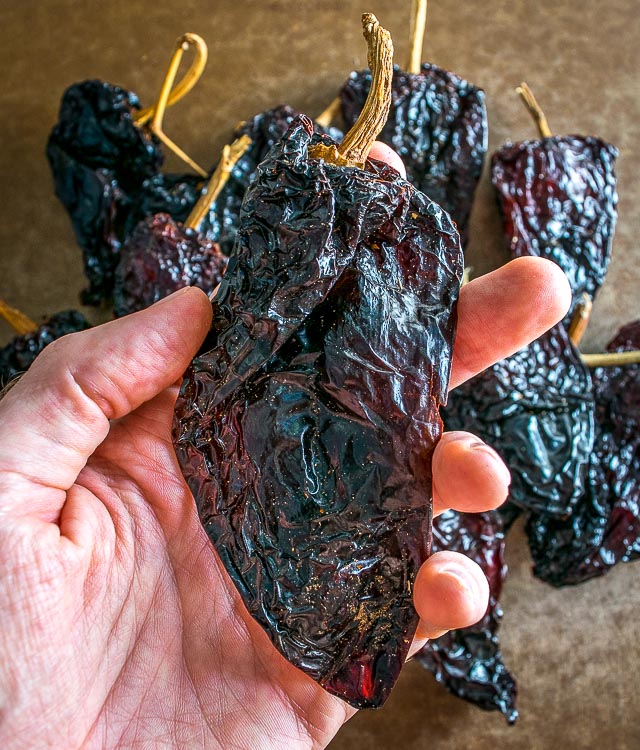 Anchos are easily one of the most important ingredients in the Mexican kitchen and they can lead to all sorts of rewarding dishes. Give these beauties a try -- they want to be in your kitchen!
Feel free to get in touch if you have any other questions about them.
Buen Provecho.
P.S. The below pic is the enchilada sauce made using Ancho chiles and it wants to be in your kitchen! Here's the recipe.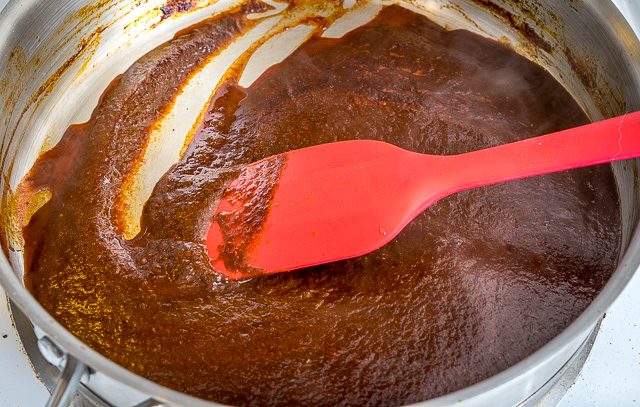 Want more ingredient and how-to articles like this? Check out our list of supporting articles.
To get up-to-date recipes follow me on Instagram, Facebook, or Pinterest.
Still hungry?!
Want to receive Mexican Please recipes via email when they are posted?  Sign up below to subscribe.  All recipes are spam free.