Having trouble finding dried chilies in your area? No problem!
Luckily you've got plenty of online options to ensure you've got everything you need for that mouth-watering recipe that's been on your mind.
The only downside to buying online is you can't give the chiles a squeeze before buying them! You want the ones that are soft and squishy -- if they are hard or brittle then they are past their prime. Luckily most vendors know this and I'd say well over 90 percent of the chilis I've bought online were high quality, so don't worry about this too much.
First up, of course, is Amazon. I've had good success with this Ole Mission brand on Amazon lately: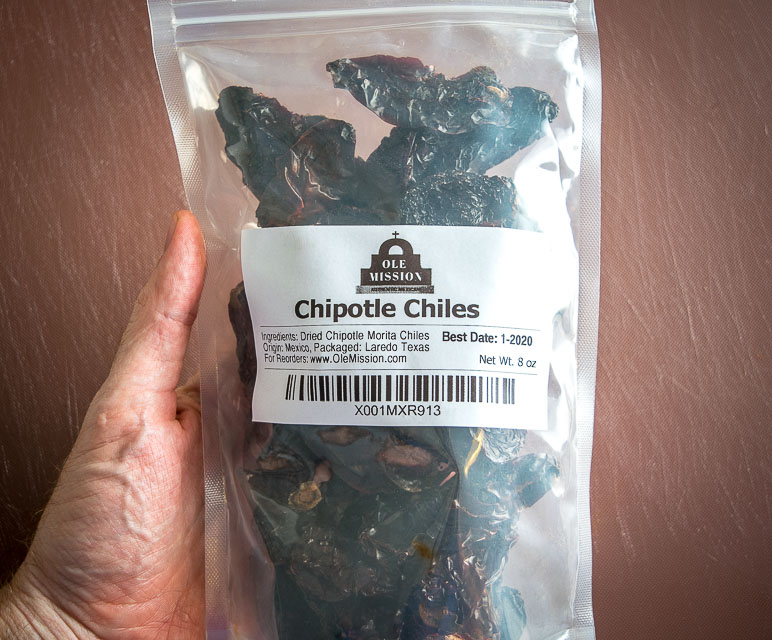 Those are Chipotle Morita chiles that were around 18 bucks for a single pound.
Ole Mission also offers:
For reference, the single pound bag of Moritas had 50+ chiles inside, but keep in mind that this varies greatly dependent on chile size, i.e. Moritas and Chile de Arbols are small, Anchos and Guajillos are large.
The other brand I've had success with on Amazon is Casa Ruiz: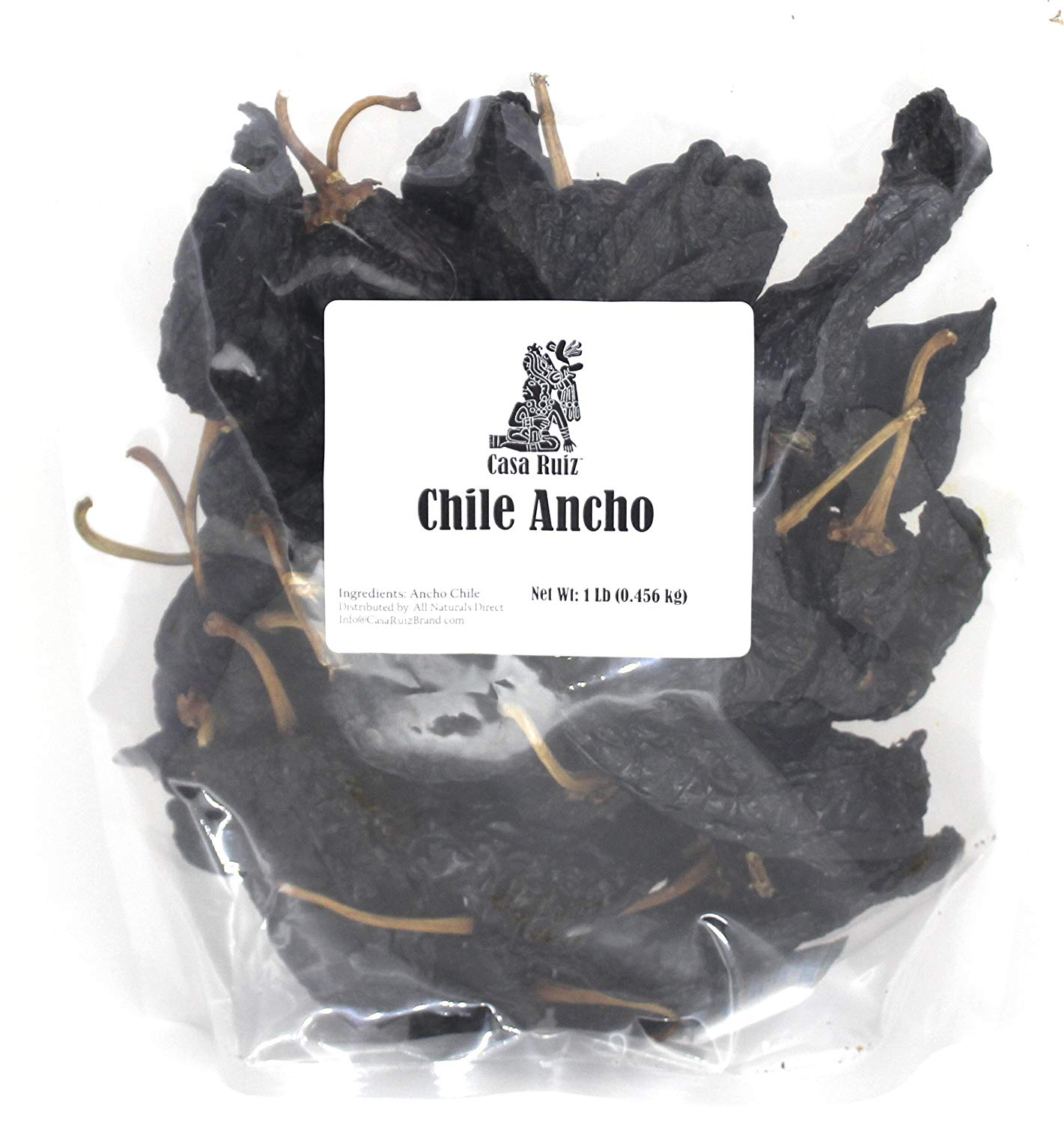 They have similar pricing to Ole Mission, and in addition to the more common chiles they also offer:
Both of these companies will offer various package sizes to choose from, with 4 oz., 8 oz, and 1 lb. being the most common choices.
Be sure to doublecheck this when ordering because a 4 oz. bag of Chile de Arbols is usually plenty because they are so small, but a 4 oz. bag of Anchos is sometimes disappointing. I'm in the habit of buying everything by the pound because dried chiles store so well. Keep them in a bag or airtight container in the pantry and they will keep for months at a time.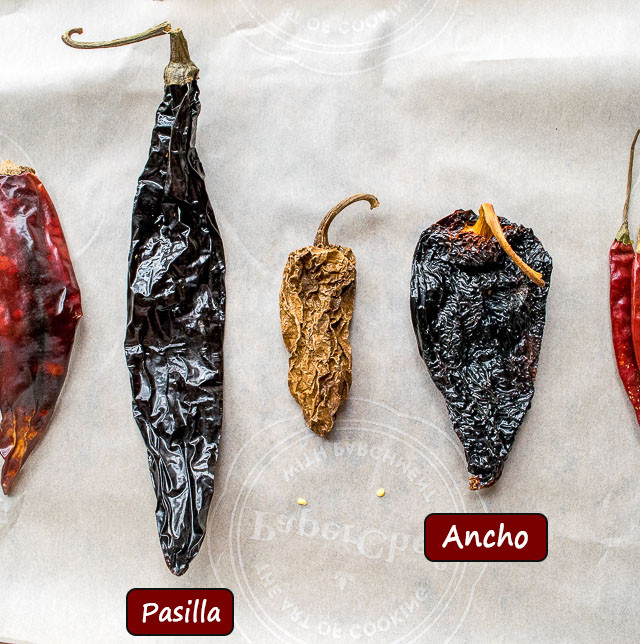 Chile Guy is another good source for dried chilis online. They offer cheaper prices and they carry some of the less common dried chiles like Habanero, Mulato, Ghost, Pequin, and Pasilla de Oaxaca.
Here's a link to Chile Guy's current stock.
I just wish they would update that website to make ordering a little easier on the eyes!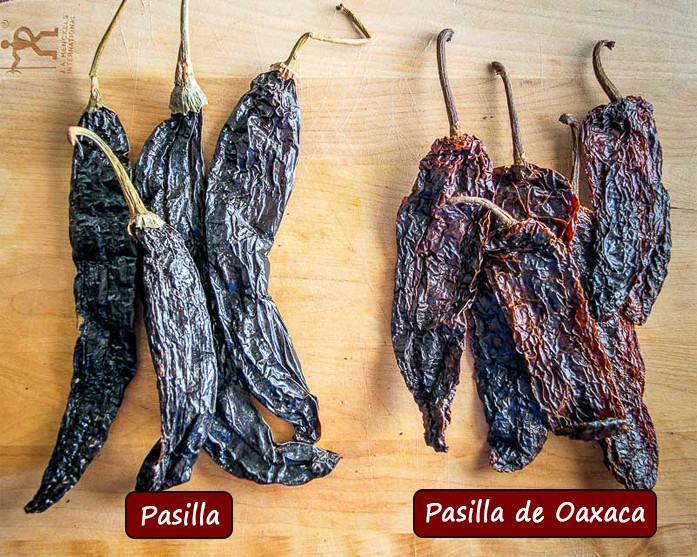 Spices Inc. is another online option I will occasionally check on. In addition to Mexican dried chiles, they also carry chiles that are used in Asian and Indian cuisines.
Here's a link to Spices Inc. dried chiles.
Note that they also sell chili powders and chili flakes, so be sure to select whole chiles if you purchase from them (also sometimes referred to as chilipods).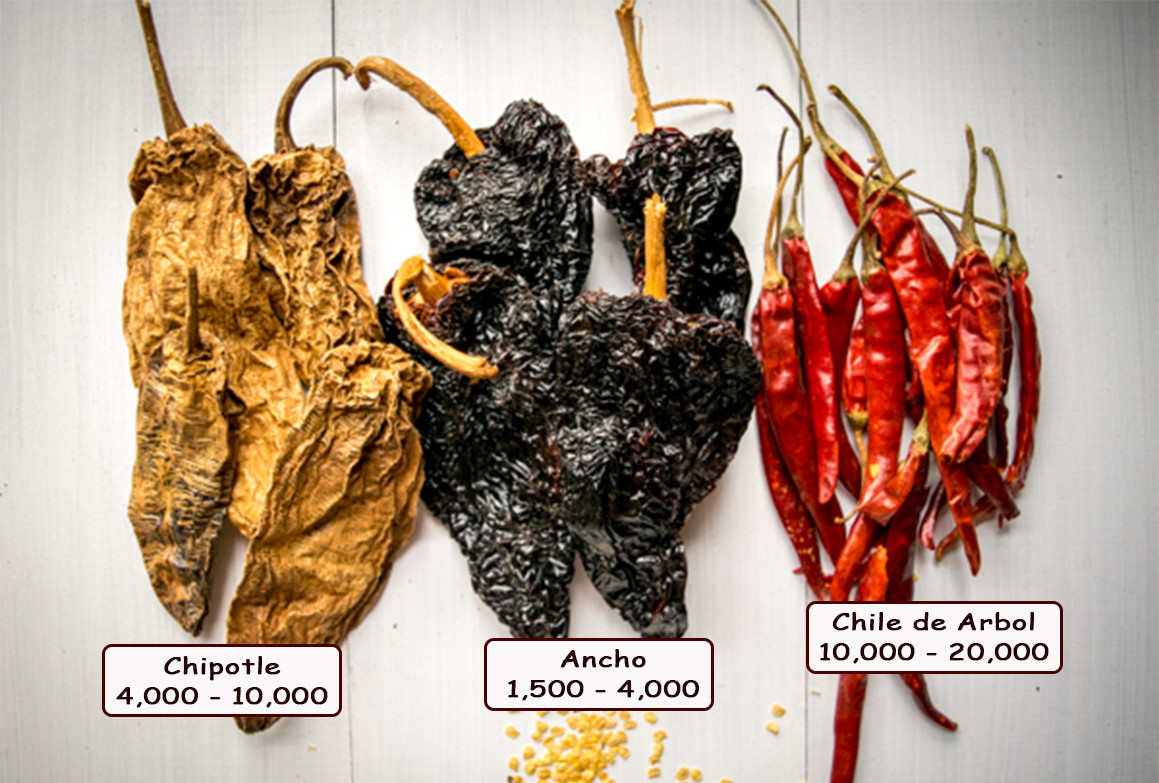 And last, here's a link to chiles on MexGrocer:
Although the dried chile prices are a little more expensive on MexGrocer, they also sell loads of other Mexican cooking ingredients, so it can be a good one stop shop if you need to stock up.
Okay I hope this article was helpful! Feel free to get in touch if you have questions about any of these sources. You can find just about anything online these days so don't sweat it if your area is lacking in Mexican ingredients!
Good luck!
P.S. Got chiles in the house and not sure how to use them? For some helpful info on working with dried chiles see here.
Not sure how many to buy? Here's what 2 ounces of dried chiles looks like for the most common varieties.
We also have some helpful ingredient pages on the individual chiles if you want to know more about them before purchasing. Here are links to dried chile pages on this site:
Want the latest recipe? Click your favorite from these options and follow me: Instagram, Facebook, Pinterest, TikTok, YouTube.
Still hungry?!
Want to receive Mexican Please recipes via email when they are posted?  Sign up below to subscribe.  All recipes are spam free.