Are you ready to add Morita chiles to your kitchen?  They're a fiery, rewarding ingredient to have in your arsenal and they'll give you access to loads of Mexican dishes.  Here's everything you need to know about them!
First, does this dried chile look familiar to you?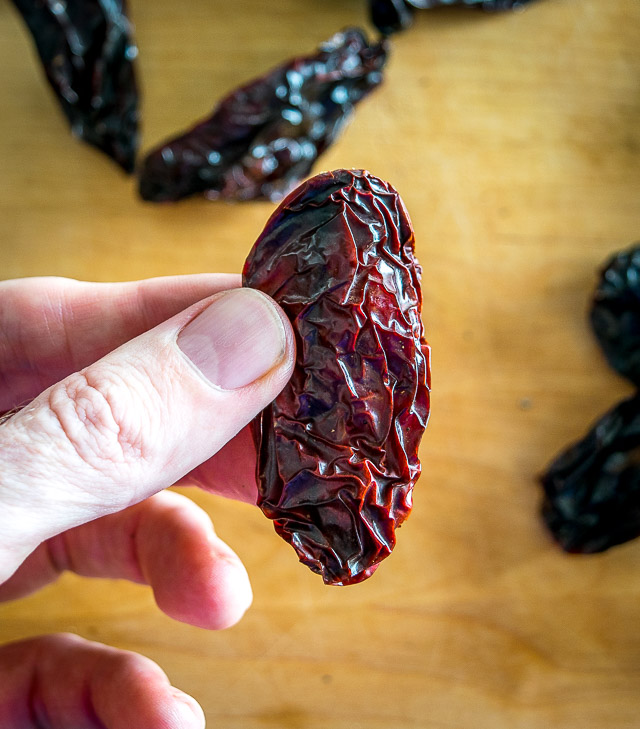 That's a Morita chile, sometimes referred to as a Chipotle Morita chile.
But before we start cooking with this chile, let's back up for a moment to see how this fireball came into existence.
In Mexican cuisine a dried chile will frequently have a different name than its fresh counterpart.  For example, a dried Poblano chile is called an Ancho.
It's the same with Moritas  -- their fresh counterpart is a jalapeno pepper.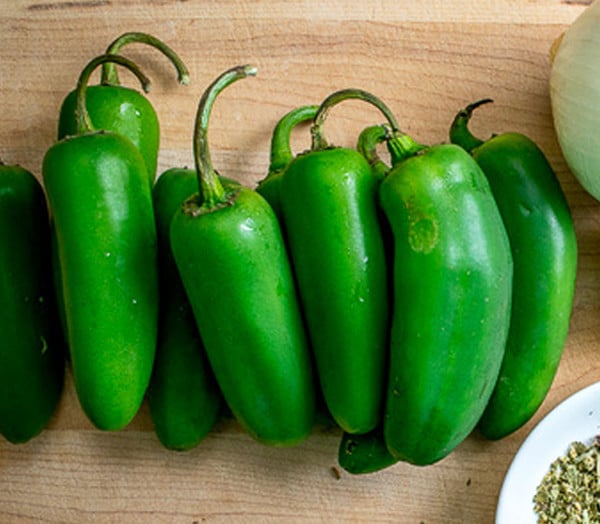 If you leave jalapenos on the plant long enough they will eventually turn reddish in color.
If you dehydrate and smoke these red jalapenos you'll get a Morita chile.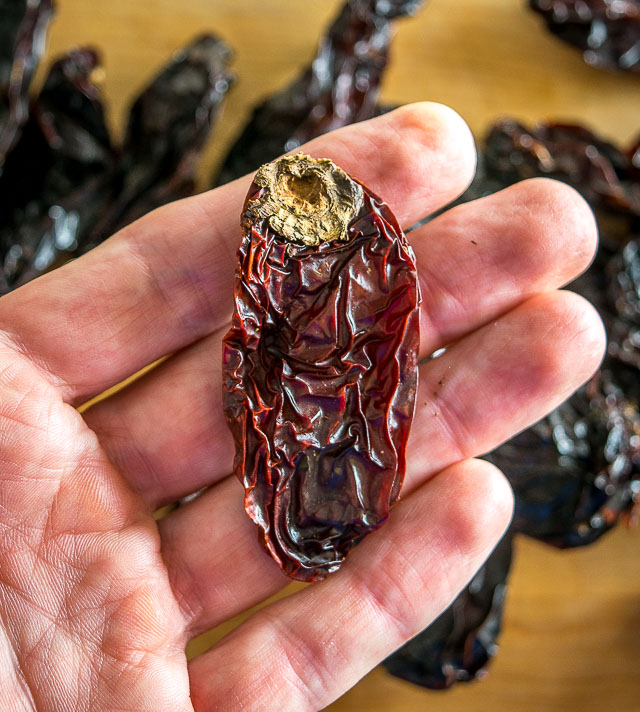 This is a fiery, smoky chili pepper with a completely unique flavor that you can use to create all sorts of authentic dishes.
Keep in mind that there is another type of chipotle out there called the Chipotle Meco.  It's smoked longer than the Morita and is tan in color.  Here's what a Chipotle Meco looks like: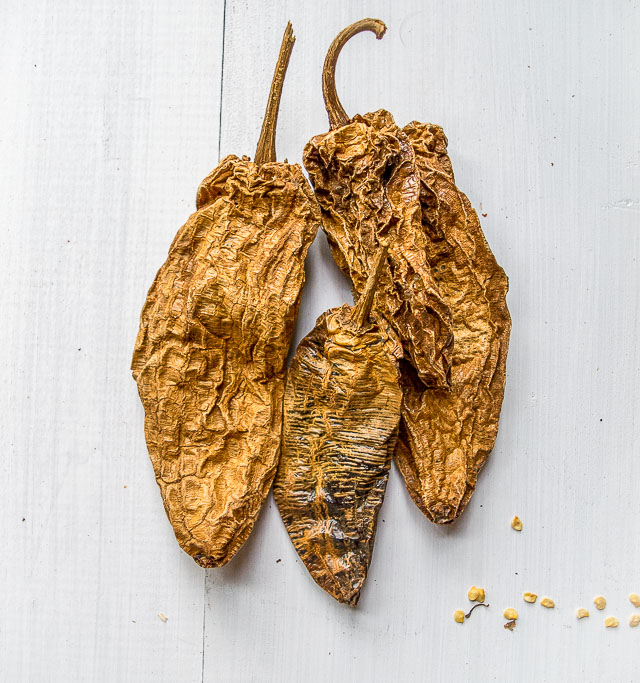 But these Meco chiles aren't very common in the States, so when you hear someone refer to a Chipotle chile they are usually referring to Morita chiles.
So how do I use Morita chiles?
Grind up some Moritas and you've got some real deal chili powder on your hands.  Be sure to remove the stems and seeds if you try this.
But I don't grind them up very often as I am more likely to use them to make chipotles in adobo sauce.  Chipotles in adobo are rehydrated Morita chiles resting in a sweet, tangy adobo sauce.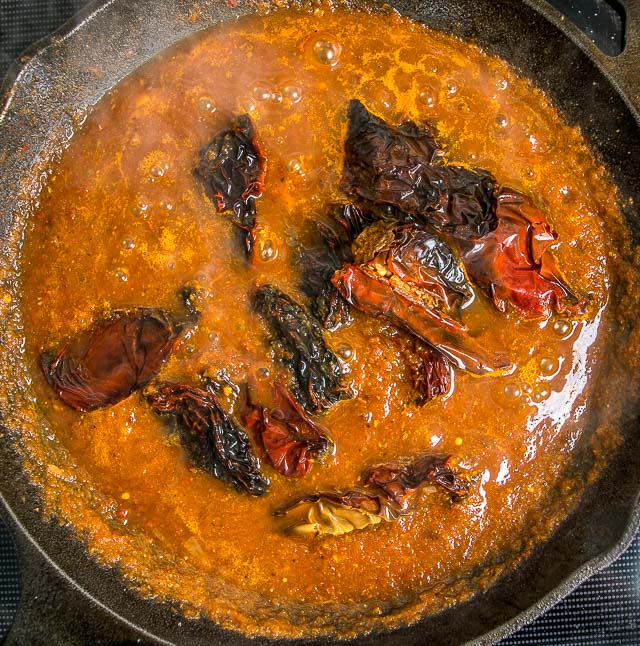 I use chipotles in adobo all the time on this site and they are a great secret weapon to have in your kitchen.  (Here are 16 awesome chipotle recipes.)
But keep in mind that you can always use Morita chiles whenever chipotles in adobo are called for.  Just know that you are probably going to want to reconstitute them.
Soaking them in hot water will rehydrate the peppers and make them more amenable to being ground up.  (More info on reconstituting chiles.)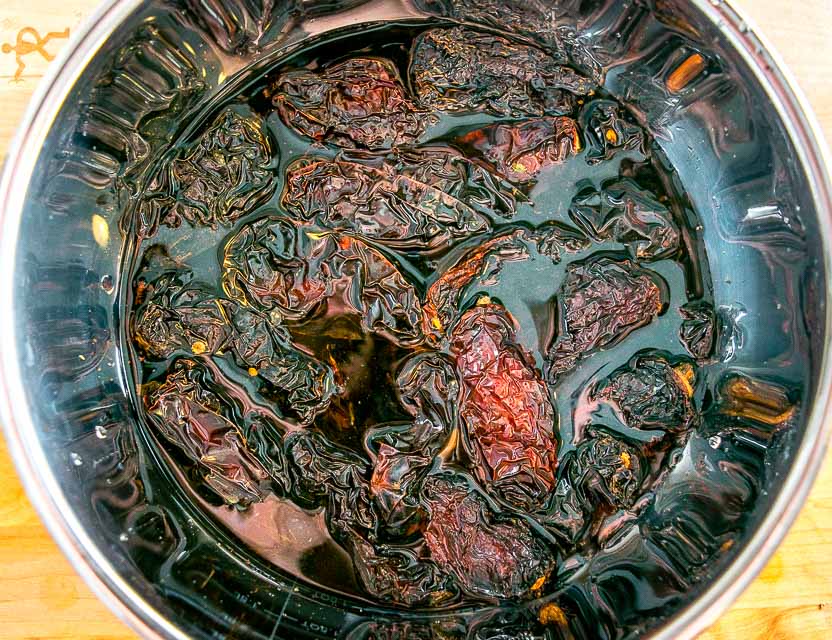 So I will typically keep both on hand -- cans of chipotles in adobo as well as dried Morita chiles.
Don't forget to use caution when handling hot chili peppers like these Moritas.  I don't use gloves when handling them but some people do.  If you handle them and touch your eyes/nose then you're going to feel some burn -- washing your hands after handling them will prevent this.  (How to handle hot chili peppers.)
Where Can I Buy Morita chiles?
If you have a Hispanic market near you then consider yourself lucky!  They will most likely have them -- try to buy the ones that are soft and pliable, like big raisins.  If they are hard and brittle they are a bit past their prime.
You can get them online quite easily too.  I tried this brand on Amazon recently and was happy with them.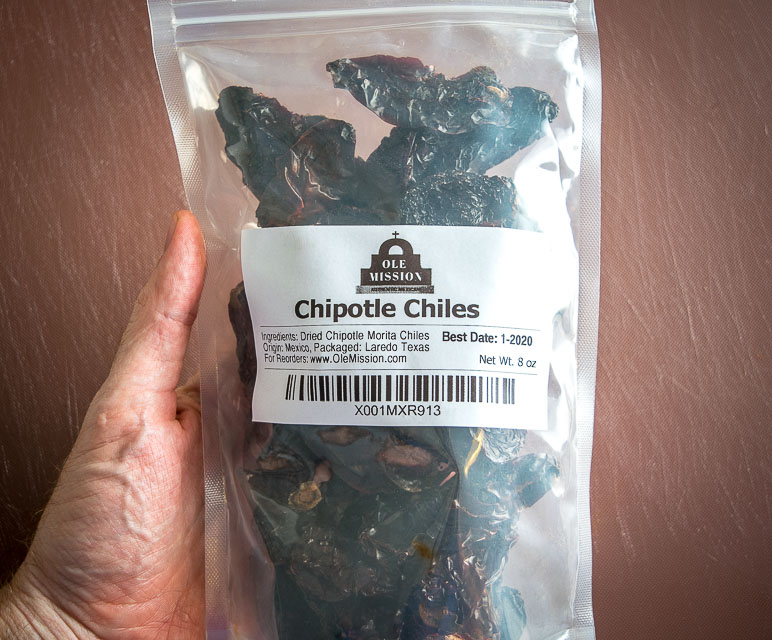 Okay I hope that solves Morita chiles for you!  Feel free to get in touch if you have any other questions about them.
Check out our Homemade Chipotles in Adobo recipe to see them in action, and you can always reference 16 Chipotle recipes for some drool-worthy ideas.
Buen Provecho!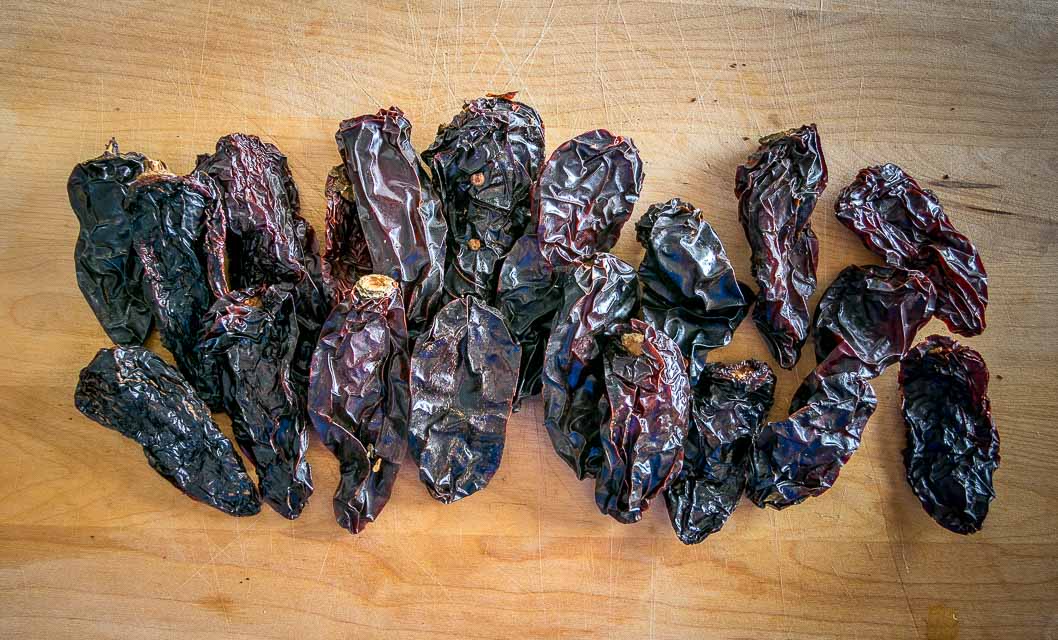 Disclaimer: there are some affiliate links on this page which means I will get a small percentage of the sale if you make a purchase at no additional cost to you. But I only recommend products that I use and trust -- feel free to get in touch if you have any questions about this!
Still hungry?!
Want to receive Mexican Please recipes via email when they are posted?  Sign up below to subscribe.  All recipes are spam free.