Chipotles in adobo are one of the most versatile Mexican ingredients you can have in your kitchen. They are the perfect example of an ingredient willing to do all of the hard labor; your job is to keep the pantry stocked with them.
But first, does this can look familiar?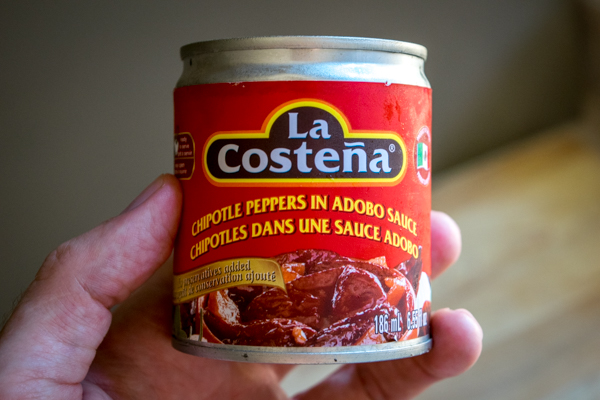 You'll find chipotles in adobo in the Latin goods section of most supermarkets. If not there you can always find them in Hispanic markets (or online).
In Mexico, dried peppers typically have a different name than their fresh counterpart. So for example, a smoked, dried jalapeno is called a chipotle.
There are actually two kinds of chipotles (Morita and Meco) but the Morita chiles are more common and are always used to make chipotles in adobo. (More info on Moritas.)
Mexican producers take it a step further and soak the chipotle in a tangy adobo sauce, resulting in a fiery, smoky flavor that is unique to Mexican cuisine.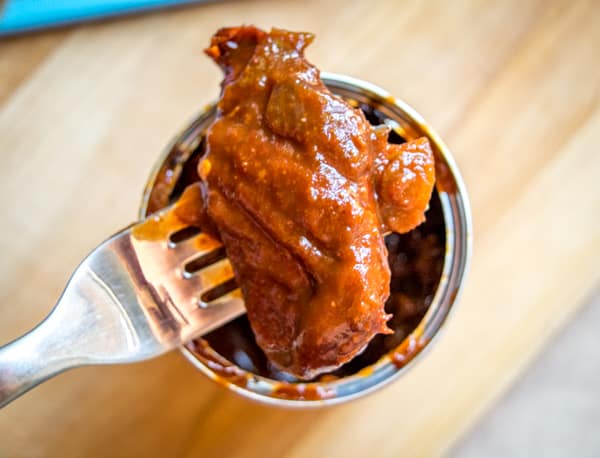 If you're buying a small can of chipotles you'll get 6-8 chipotles per can.
Equally important though is the adobo sauce that the chipotles are resting in.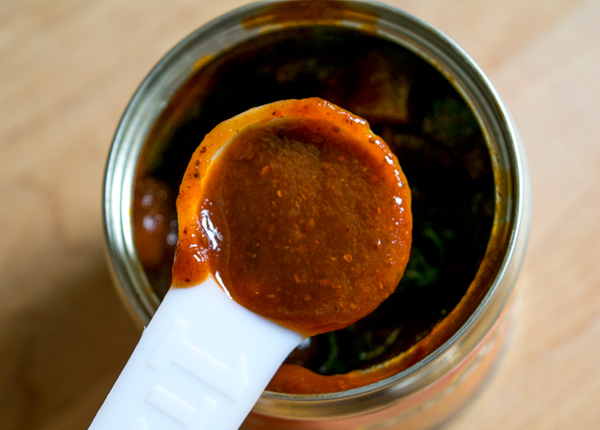 The heat from the chipotles has infused this adobo sauce and it's a great option to use for additional seasoning. You can also use it anywhere you would typically use whole chipotles.
When using fresh chili peppers we typically include the seeds in the dish, but we've gotten in the habit of scraping out the seeds when using chipotles in adobo. Consider this step optional, but I find that sometimes the seeds have hardened over time and you don't gain much by leaving them in.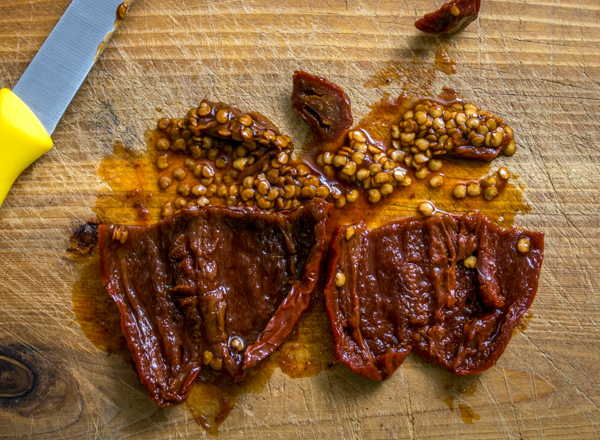 The easiest way to do this is to slice off the stem and make a slit lengthwise in the chipotle. You can then use a knife or fork to scrape out the seeds, but don't worry about getting each and every one of them.
Another thing to keep in mind is that some people are shocked at the robust amount of heat chipotles can provide. In order to find the heat level that works best for your tastebuds, I recommend adding chipotles incrementally the first few times you use them.
In other words, if you are making a Tomato Chipotle Salsa and it calls for a single chipotle, then use half of the chipotle and take a taste for heat. If it's not hot enough then you can always add the other half. You'll only have to do this a couple time before you get to know how much heat your bod craves.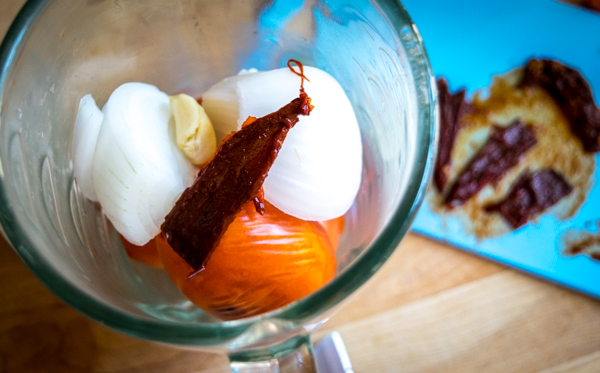 After opening a can I usually store the leftover chipotles in a small tupperware container in the fridge. Be sure to include all of the adobo sauce as this will prevent the chipotles from drying out (plus you can use it!).
And it's usually best to wash your hands after handling the chipotles. If you happen to touch your eyes or nose you'll know why; the active ingredient in chili peppers (capsaicin) is the same ingredient used to make pepper spray.
Chipotles can be a gamechanger; keep some on hand and your kitchen repertoire instantly expands. For reference, here are some awesome recipes you can make using chipotles in adobo:
(Update: we also just put up a recipe for a homemade batch of chipotles in adobo.)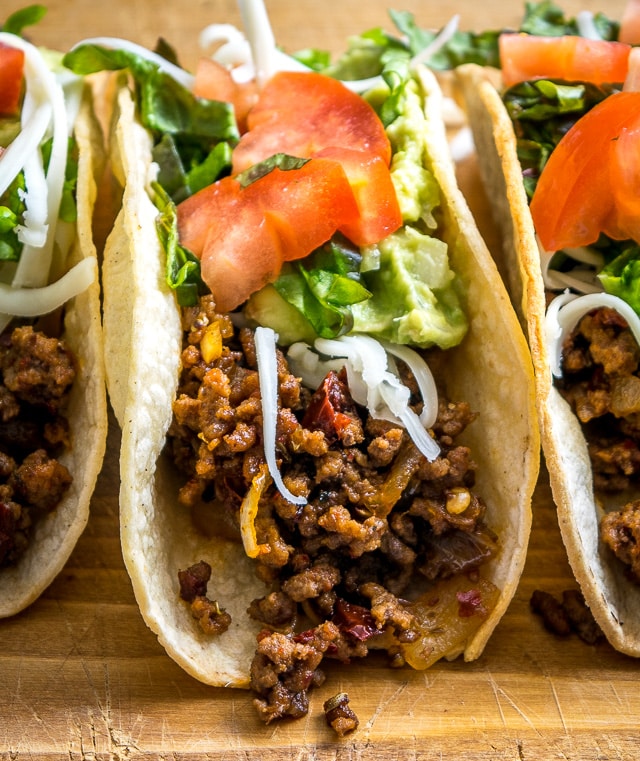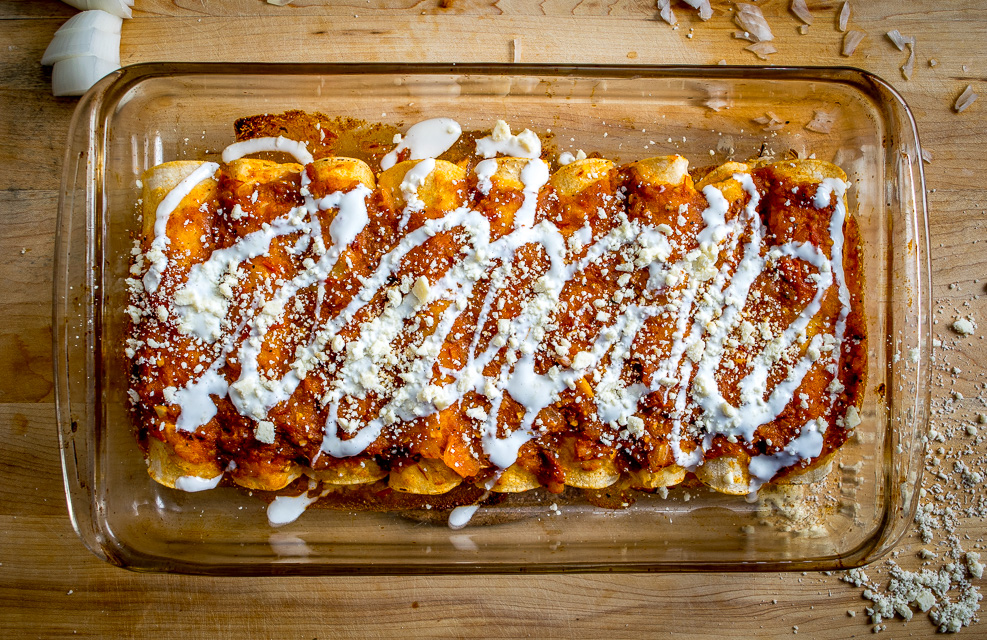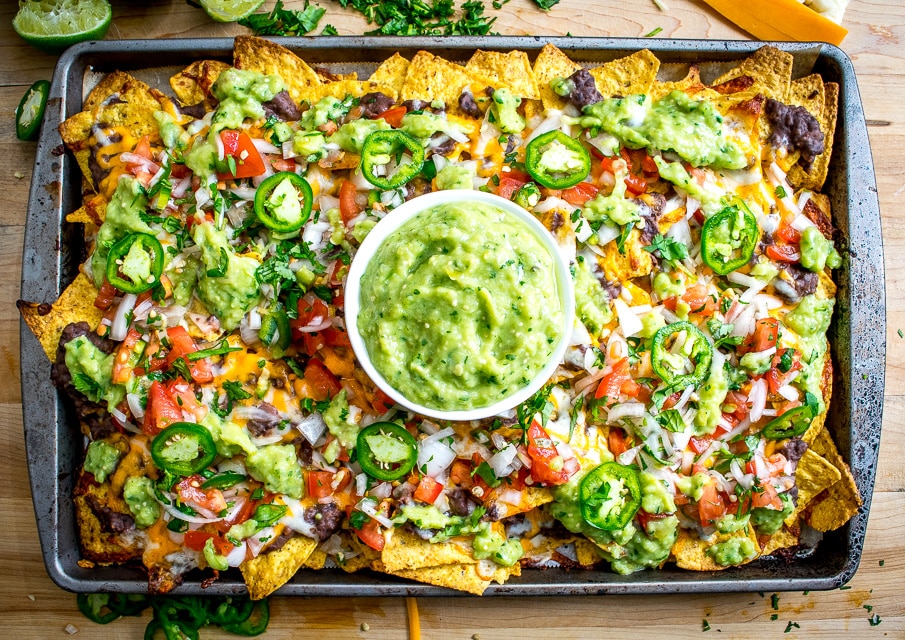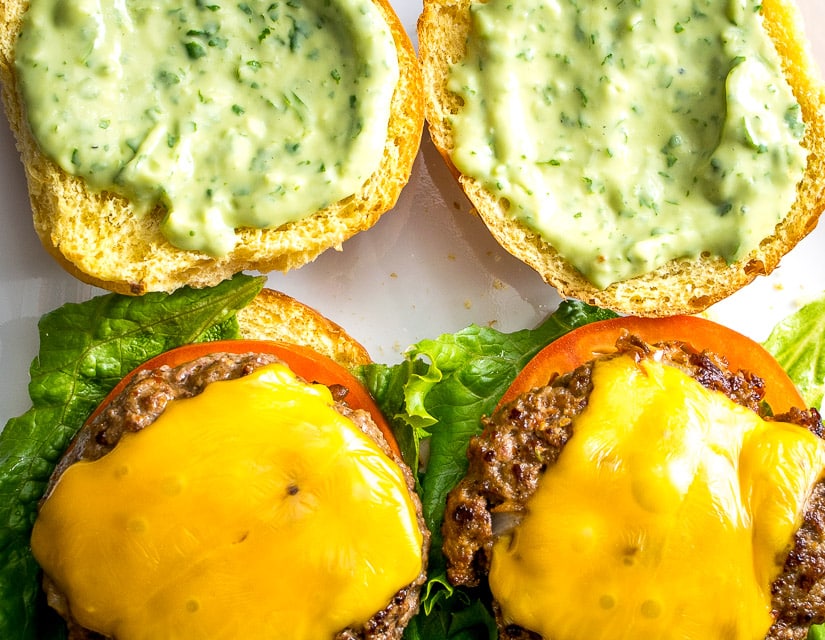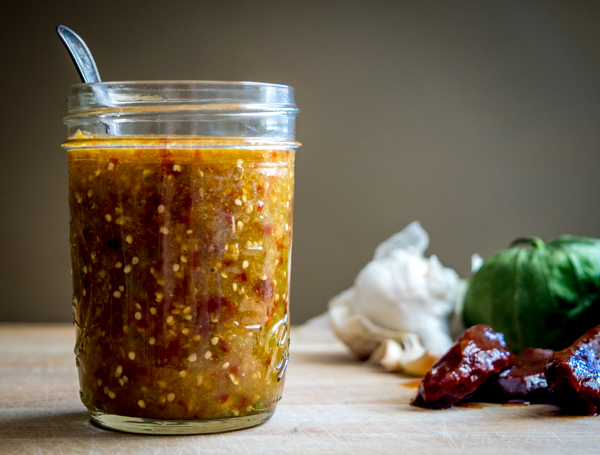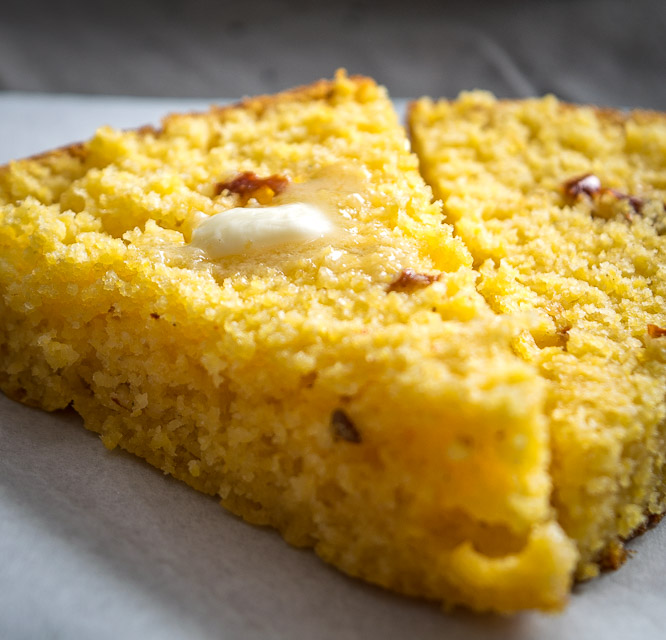 To get up-to-date recipes follow me on Instagram, Facebook, or Pinterest.
Still hungry?!
Want to receive Mexican Please recipes via email when they are posted?  Sign up below to subscribe.  All recipes are spam free.