Not sure how many dried chiles to use for your next Mexican recipe?
Use this reference page the next time you get excited about a recipe but then see that it lists dried chiles by weight. What am I a scale? I just want to eat!
It'll give you a good visual on what 2 oz. of dried chiles looks like for the most common varieties. I hope you find it helpful and I hope it prevents you from passing on a recipe that sounds good to you!
You should be able to use these pics to get to any weight your recipe is calling for, i.e if you need 8 oz. then just quadruple the pic!
First up is 2 oz. worth of Ancho chiles: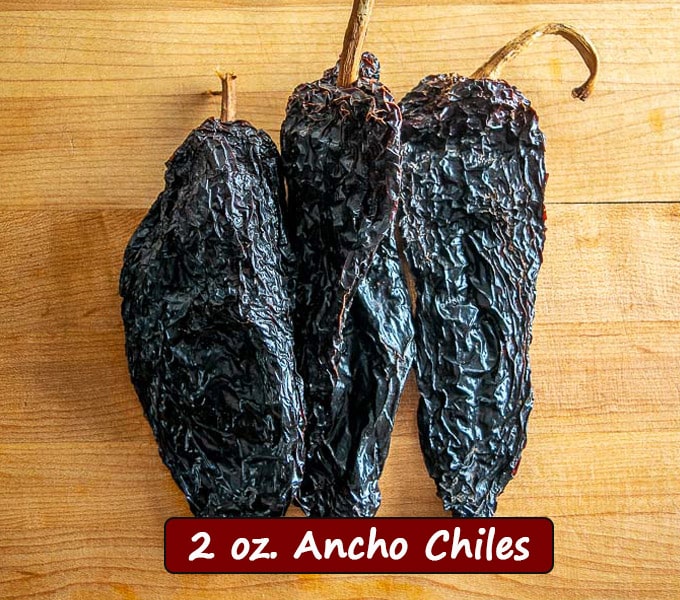 So that came out to about 3 medium sized Anchos.
You'll see me use Anchos all the time, so if you're new to them please consider getting some in the house! As with all of the chiles listed here, try to buy the ones are pliable and squishy -- if they're hard and brittle then they are past their prime.
Next up are Guajillos. Here's what 2 oz. of Guajillo chiles looks like:
So that's about 6 Guajillo dried chiles.
Guajillos are mild and pair well with Anchos, so you'll frequently see me use that combo on the site. For example, the recent Chili con Carne uses both Anchos and Guajillos to make the sauce.
New Mexican chiles are quite similar to Guajillos: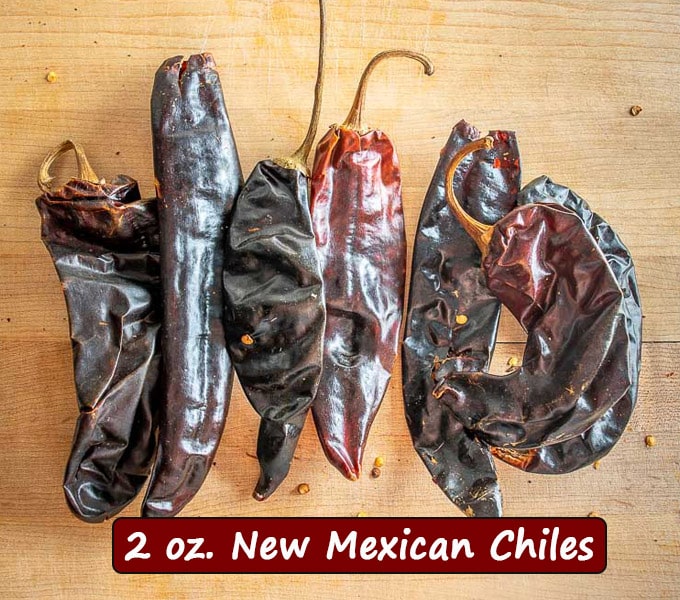 And you'll get about 6 New Mexican chiles in every 2 ounces.
New Mexicans are quite mild in the heat department, but they have a familiar, satisfying flavor -- at least for me! I consider them to be interchangeable with Guajillos, so it's worth getting your taste buds familiar with their subtle differences in flavor.
Next up are Pasilla chiles: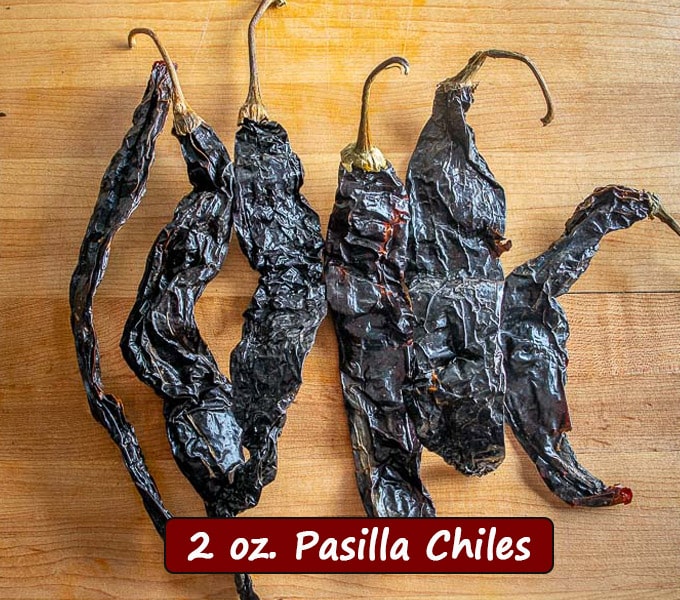 You'll get about 6 Pasilla chiles in every 2 ounces.
Pasillas are a key chile in the Holy Trinity of dried chiles -- Pasilla, Ancho and Mulato. Combining these three chiles gives you a massively satisfying flavor and it's the base for Mole Poblano.
Next up are Morita chiles: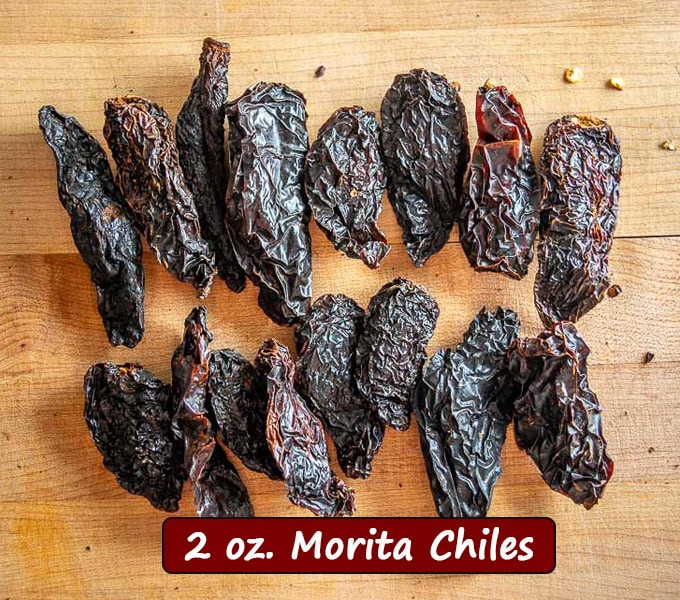 So that's 16 Morita chiles to get to 2 ounces.
Moritas start out life as a Jalapeno. Once they're dried and smoked they officially become Moritas. These Moritas are also the starting point for canned chipotles in adobo.
And last, here what's 2 ounces of Chiles de Arbol looks like: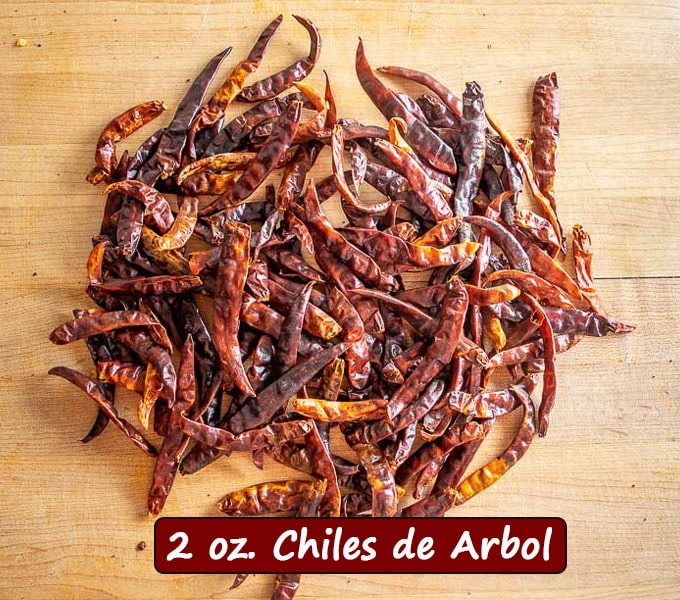 Chiles tend to get hotter as they get smaller, and these Chiles de Arbol are tiny!
That's around 50 Chiles de Arbol to get to 2 ounces -- and you'll probably never want to use this many! Using 50 of these fireballs would create serious heat that would overwhelm most dishes.
Okay, I hope this post has made dried chile weights a bit less annoying 🙂
Feel free to get in touch if you have questions about any of these chiles. For reference, here are links to individual chile pages on this site for more details on how to use them:
Ancho Chiles
Guajillo Chiles
New Mexican Chiles
Pasilla Chiles
Morita Chiles
Chiles de Arbol
Mulato Chiles
Good luck!!
To get up-to-date recipes follow me on Instagram, Facebook, or Pinterest.
Still hungry?!
Want to receive Mexican Please recipes via email when they are posted?  Sign up below to subscribe.  All recipes are spam free.