Spend some time on this site and you're bound to come across recipes that use dried New Mexican chiles!
This variety has been cultivated in the Southwest for the past hundred years. They're typically left on the vine to ripen to a reddish color, then once they're picked and dried they end up looking like this: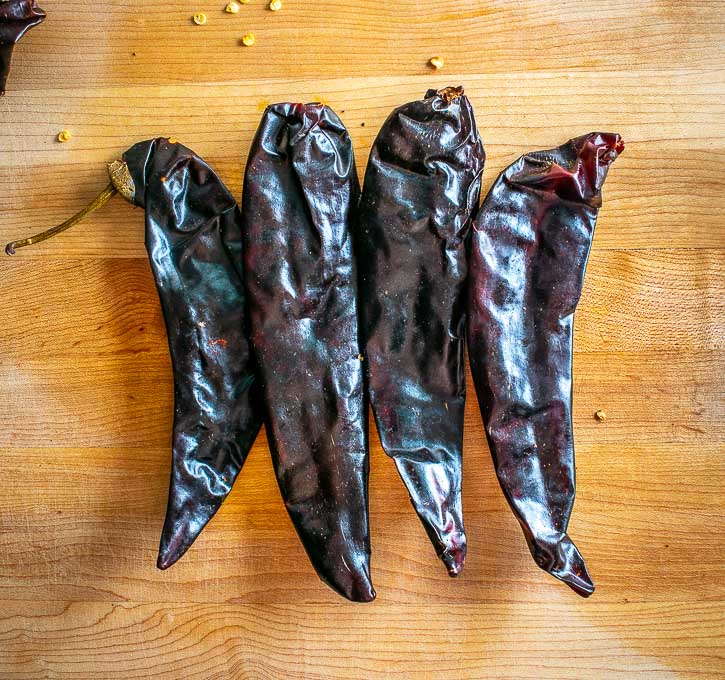 These chiles have become the star attraction of Southwest cuisine, but you can also use them in traditional Mexican dishes as long as you keep a few of their characteristics in mind.
How To Use New Mexican Dried Chiles
First up, New Mexican chiles are quite mild compared to other chiles.
Here's where they land on the heat-gauging Scoville scale.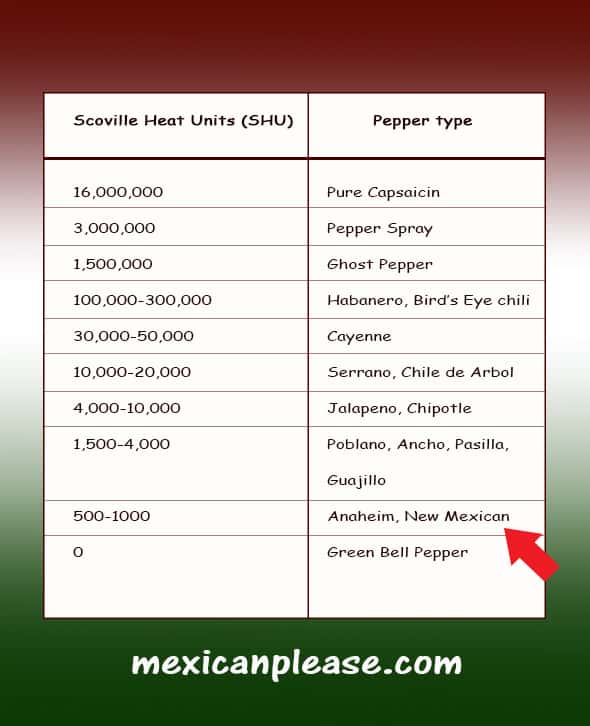 Yup, that's them towards the bottom of that list, so they'll be quite tame compared to Chipotles or Jalapenos.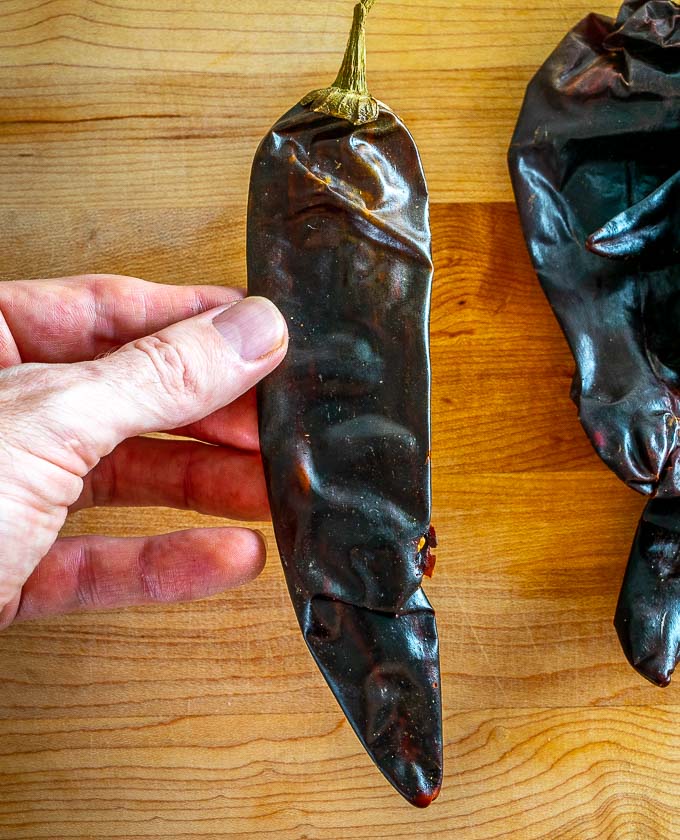 And their flavor?
I usually just say they taste good 🙂 But you could also describe them as earthy, sweet, and mildly fruity.
Their closest equivalent in traditional Mexican cooking would be Guajillo chiles.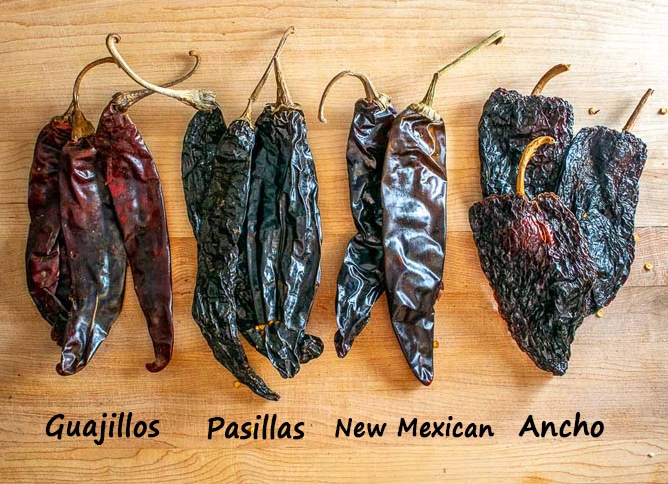 In the pic above you'll notice the New Mexican chiles are darker in color than the Guajillos. You can usually use that difference in color to tell them apart since they'll be quite similar in shape.
I consider Guajillo and New Mexican chiles to be interchangeable, so feel free to substitute one for the other in a pinch. Keep in mind that Guajillos tend to have a more prominent fruity streak.
The other key characteristic to keep in mind is that New Mexican chiles work well with others! In dishes like Red Pozole you'll see the New Mexican chiles paired with Ancho chiles: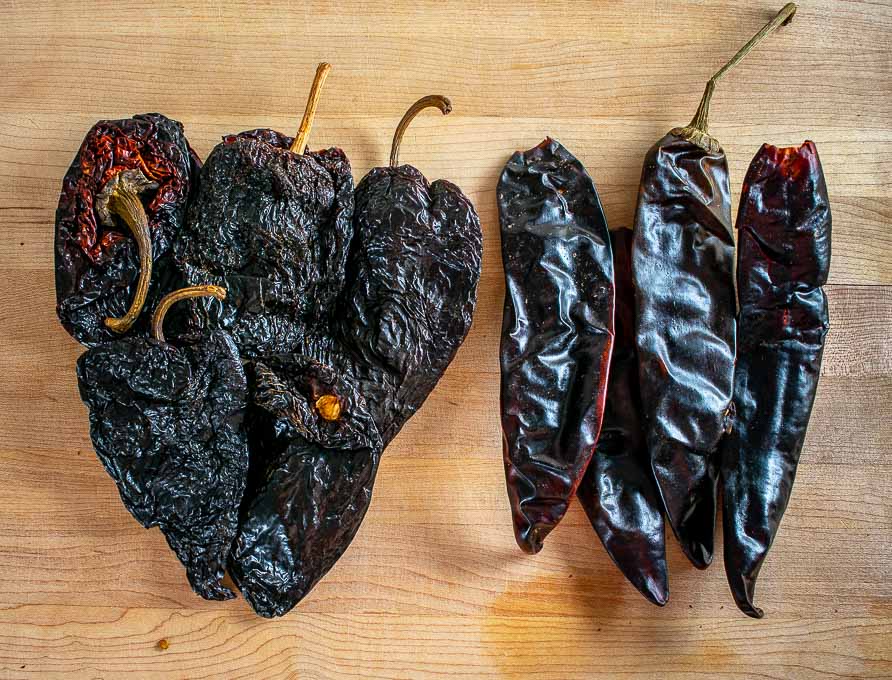 This is a great combo to keep in mind and I use it all the time.
You'll get a satisfying, well-rounded flavor when you combine these two chiles, plus you'll get some additional heat from the Anchos.
I also use that combo in the recent Mole Coloradito recipe.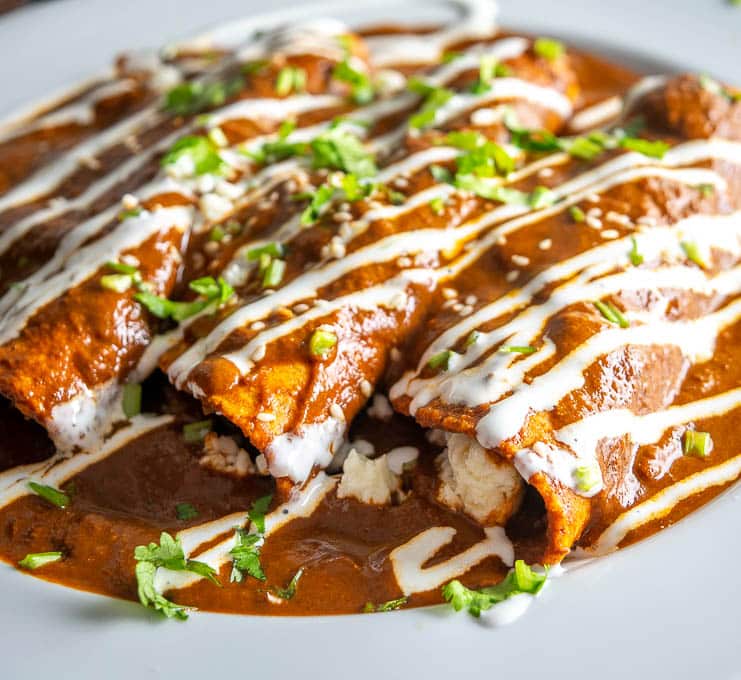 Don't forget that in all of these recipes you'll want to reconstitute the dried chiles first.
Give them a blast of heat and then soak them in water for 20-30 minutes. This makes them easier to grind up and will help disperse their flavor in your sauce. How To Reconstitute Dried Chiles.
You may also see me use New Mexican chile powder on the site: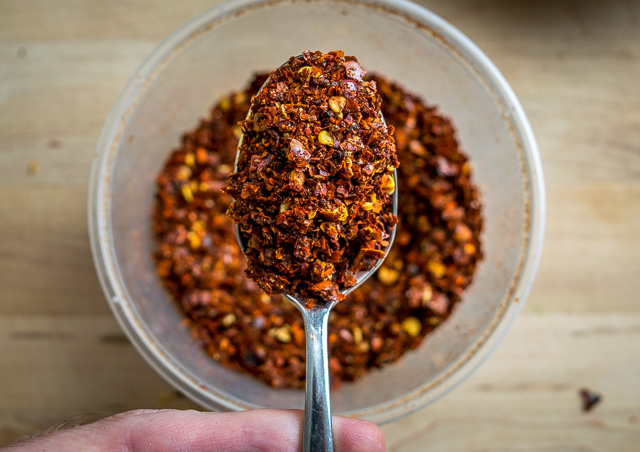 Sure, you could grind up your own chiles to get powder, but I like buying a fresh, sun-dried batch straight from the Southwest as it always tastes a little better to me.
Here's how it looks when it comes directly from the source.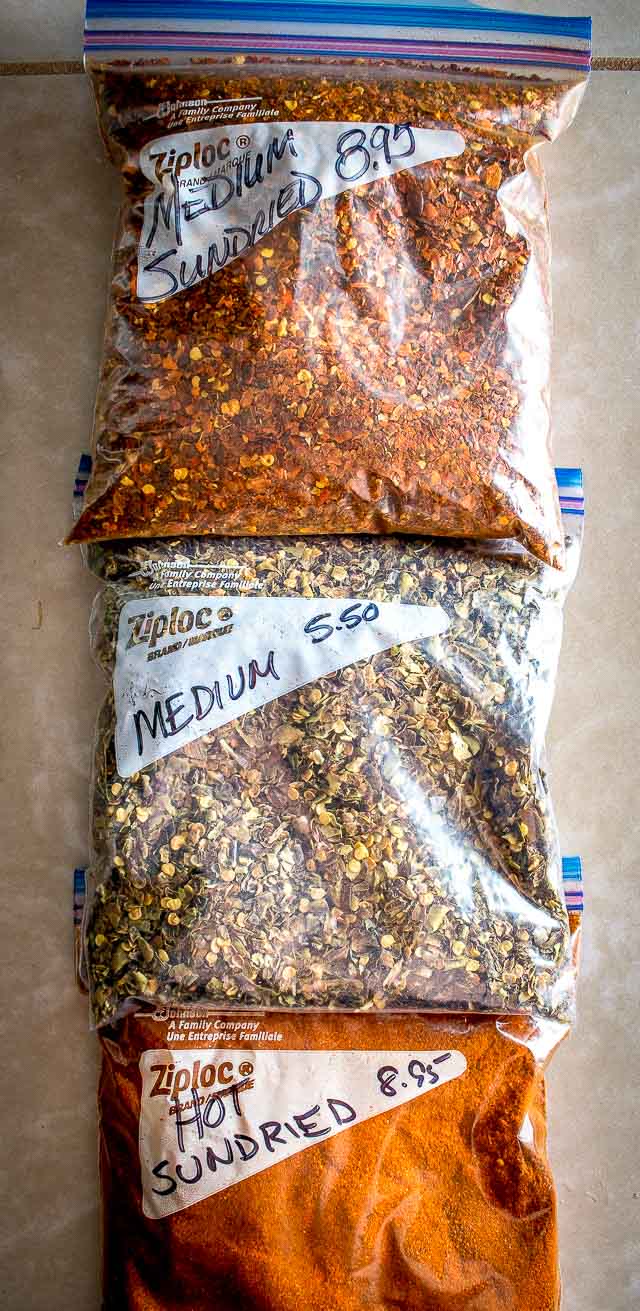 For more info on the chile powders I use see this Chile Powder post.
What's the Difference between Hatch and New Mexican Chiles?
Hatch chiles are a specific variety grown in the Hatch valley of New Mexico. Although it's possible to buy dried Hatch chiles, usually people are referring to the fresh option when gushing about their beloved Hatch chiles.
Fresh Hatch chiles look like this: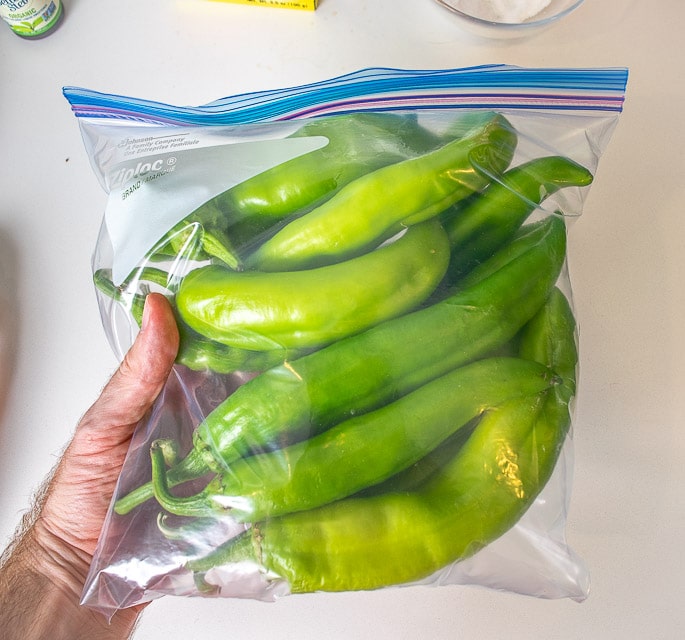 Keep in mind that the majority of dried red chiles from the Southwest tend to get the generic label of New Mexican chiles even though there can be some varietal differences depending on where they're grown.
Where Can I Buy New Mexican Dried Chiles?
New Mexican chiles are quite common in the States these days, so keep an eye out for them in your area. Most spots that sell Anchos will also have New Mexicans.
If you don't have a good source in your area then keep in mind that you can easily buy dried chiles online these days:
Where to Buy Dried Chiles Online
Okay, does this answer all your questions about New Mexican dried chiles?
They're a great all-purpose chile to add to your arsenal and I hope they are now officially on your radar! Try to buy the ones that are pliable and squishy, like big raisins, as these will be the freshest 🙂
Buen Provecho.
To get up-to-date recipes follow me on Instagram, Facebook, or Pinterest.
Still hungry?!
Want to receive Mexican Please recipes via email when they are posted?  Sign up below to subscribe.  All recipes are spam free.