Grab the chili powder that you use most often and take a look at the ingredients. It will probably look something like this: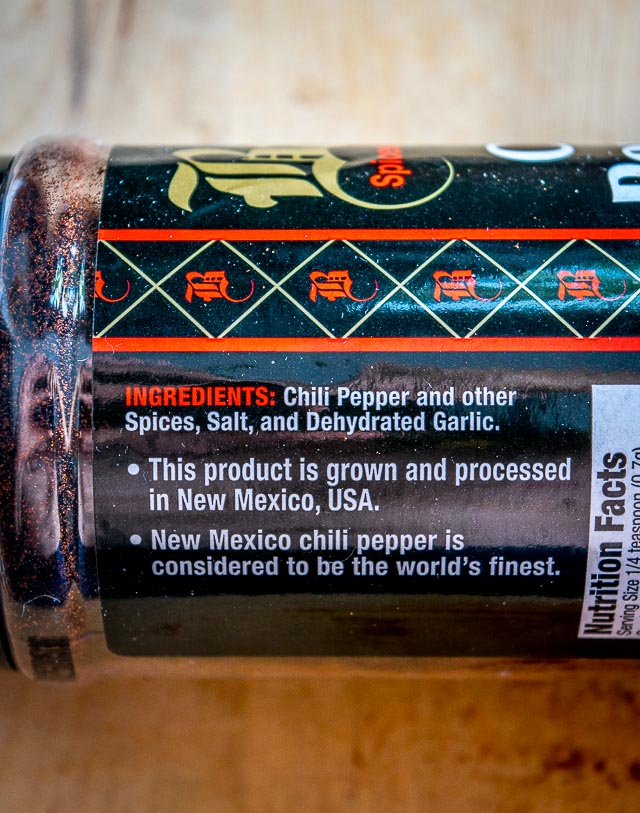 Like most of Mexican cuisine that crosses north of the border, chili powder has become a watered down version of the real thing. Instead of ground dried chilis, you're getting ground chilis along with healthy doses of salt, cumin and probably a few other additions that you don't need in there.
So if you use these supermarket chili powders in a recipe like our Homemade Taco Seasoning (see pic below) then you are essentially doubling up on the salt and additional spices, and getting farther away from the authentic flavor of the ground chiles.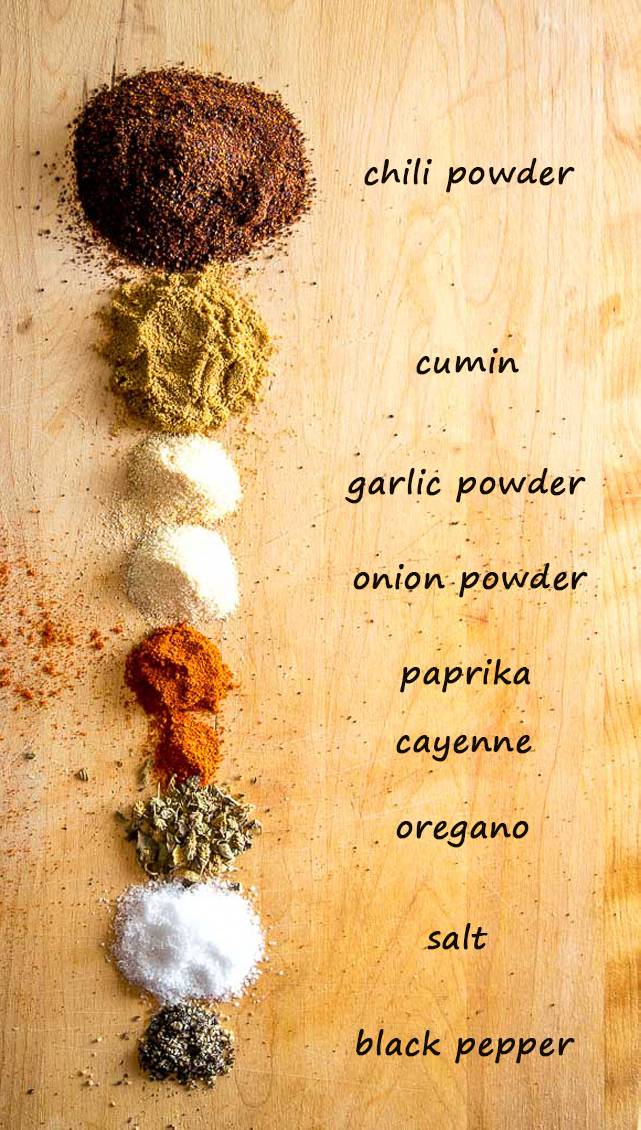 One of the benefits of getting snobby about your chili powder is the control it will give you. Not only can you easily gauge the sodium level in your dishes, but for all of you out there on a cumin-free diet you'll be thrilled to have a version of chili powder that you actually like.
So how authentic do we need to get for a massive chili powder improvement? Yes, you can buy dried whole chilis and grind them yourself. For example, roasting and grinding some Ancho and New Mexican chilis should produce a great result.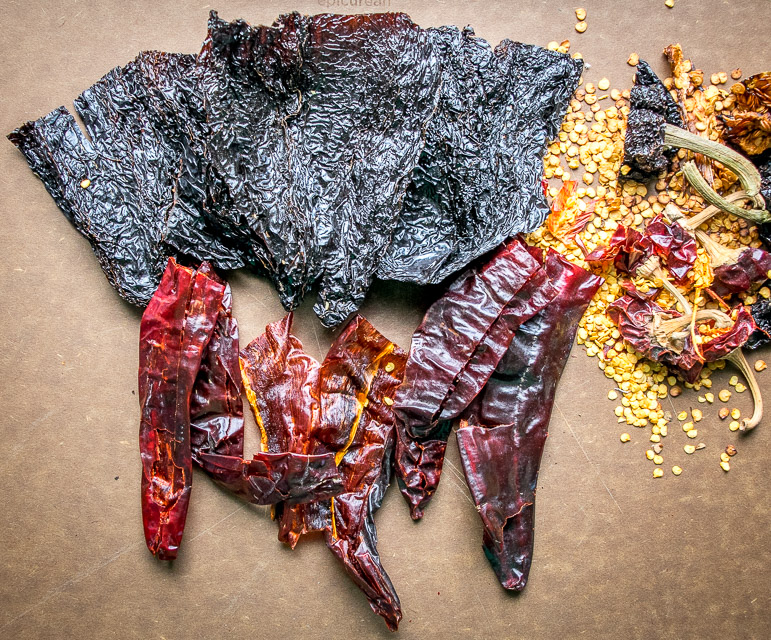 I'll do a post on this process soon, but I want to offer an even simpler alternative that might be more sustainable for those of us who barely have time to cook dinner, let alone grind your own chilis.
First, try to get your hands on some chili powder that doesn't have any additional ingredients. This can be harder than it sounds.
One of the easiest ways to do this is to head straight to the source. The Southwest produces gobs of chili peppers on a yearly basis and there are plenty of merchants in the area that will gladly ship their products nationwide.
I've been ordering from El Potrero Trading Post recently and they have a good selection of regional chili powders. There are a number of varieties that fall under the "New Mexican Chile" umbrella and most of them have a mild, unassuming nature that makes them a great base for your chili powder concoctions.
For example, my most recent order from El Potrero looked like this.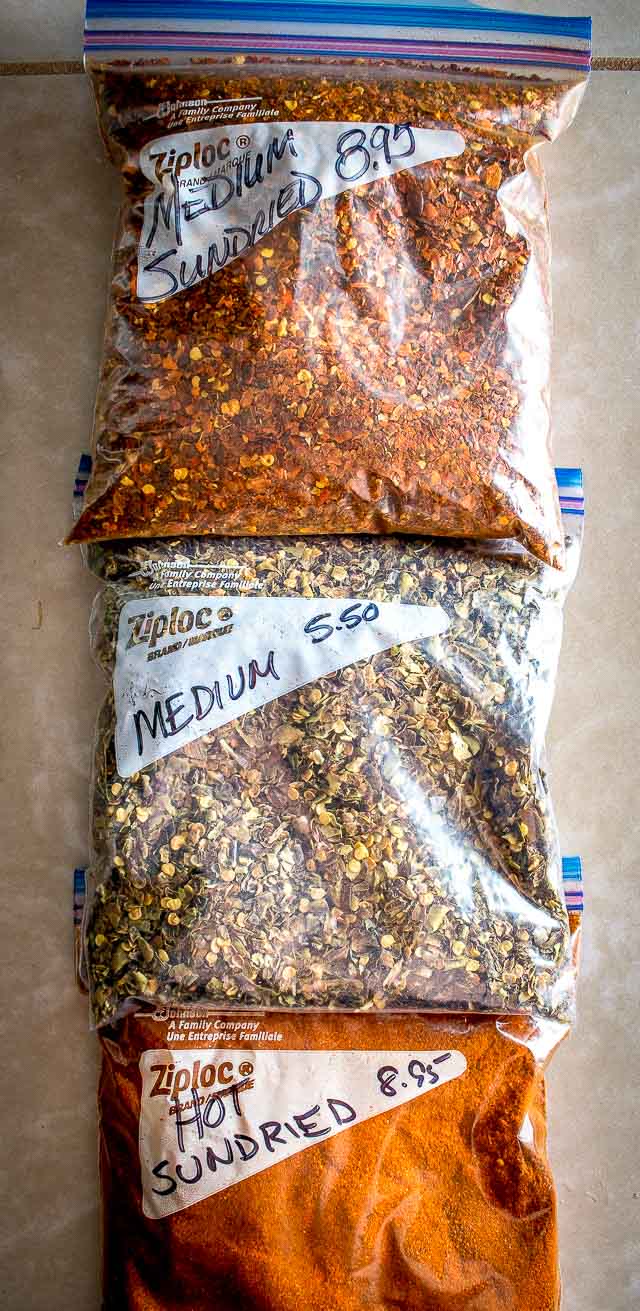 Those are 1 lb. bags of real deal ground New Mexican chiles. The top bag is a sun-dried, crushed Big Jim variety, the middle bag is a crushed, Sandia green chile, and the bottom bag is a sun-dried red Sandia powder. And yes, it was the finest smelling package I've ever received.
They also discern between sun-dried and oven-dried chili powders. The sun-dried version will usually be a little sweeter and I usually default to that when given the option. Crushed chilis (as opposed to a fine powder) are also high on my list because they are less concentrated and when you get bits of charred chili flakes in your tacos it is muy, muy bueno 🙂
I don't have any affiliation with El Potrero but I like ordering from them because the product feels close to the source. I'm sure there are also other merchants in the area who ship equally good products. (Let me know if you've tried any and I will put in an order and report back!).
You've also got the option of buying chili powder from the more general online spice houses. For example, I recently tried out a few varieties from My Spice Sage.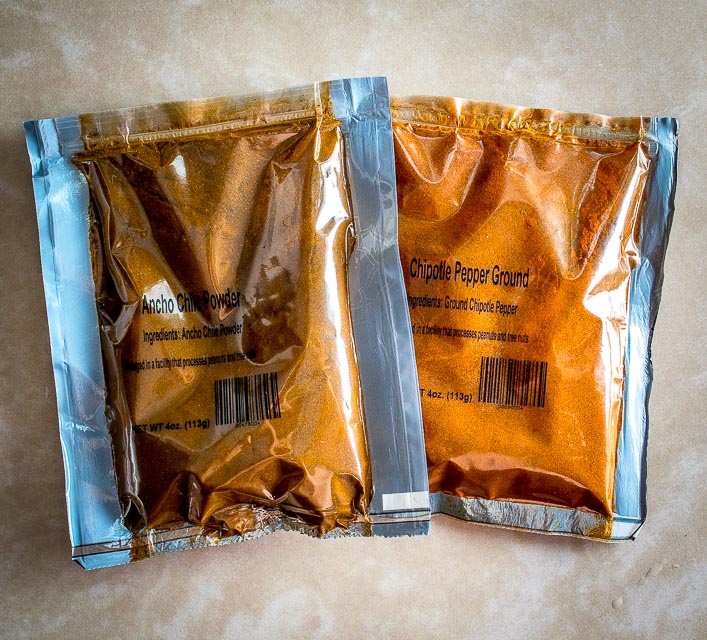 That's ground Ancho chile on the left and ground Chipotles on the right, with no additional ingredients in either bag. Overall I was pleased with not only the product, but also the cost because they offer free shipping on orders over $10.
You might be thinking that Amazon would be a good option but you have to do quite a bit of filtering on Amazon to get away from the spice blends. Most of the recognizable chili powder brands on Amazon will have additional spices and ingredients. And when looking around for Ancho powder I didn't see anything on Amazon that could compete with the price of My Spice Sage ($6.50 for 4 oz.).
Here's a list of some other online options that I want to try but haven't ordered from yet:
Spice Jungle
The Spice House
Savory Spice
Spices Inc.
(Update: it looks like Spice Jungle products are now on Amazon so that is probably the next one I will try.)
Once you've got some authentic source material you can mix and match to create flavors that will blow away your friends and family. Here's what our powdered versions look like next to each other.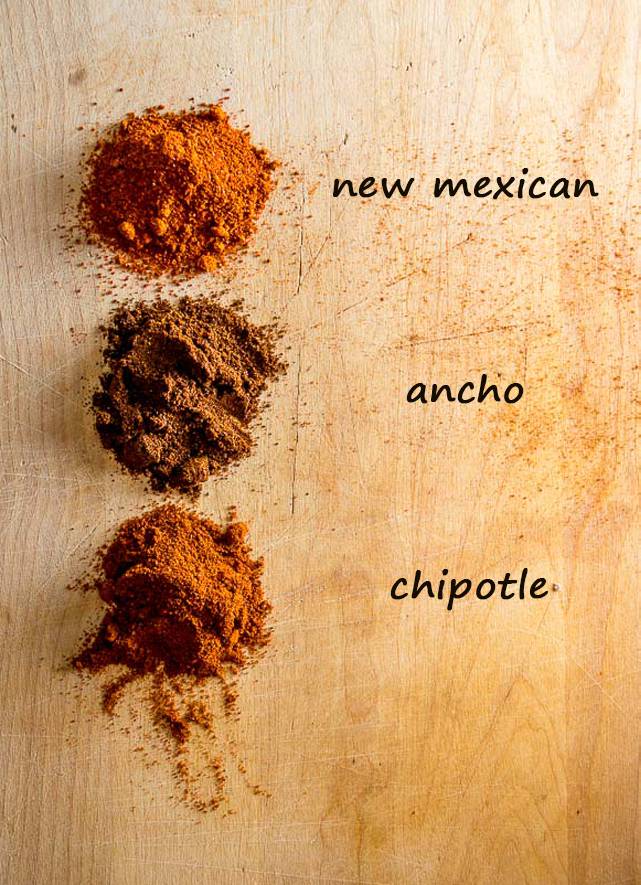 Combining these three powders will produce a magnificently authentic flavor, but it will be concentrated and have a lethal heat level.
That's where the crushed chile becomes a great option. It's a less concentrated option that becomes the perfect vehicle for additional ancho and chipotle flavor.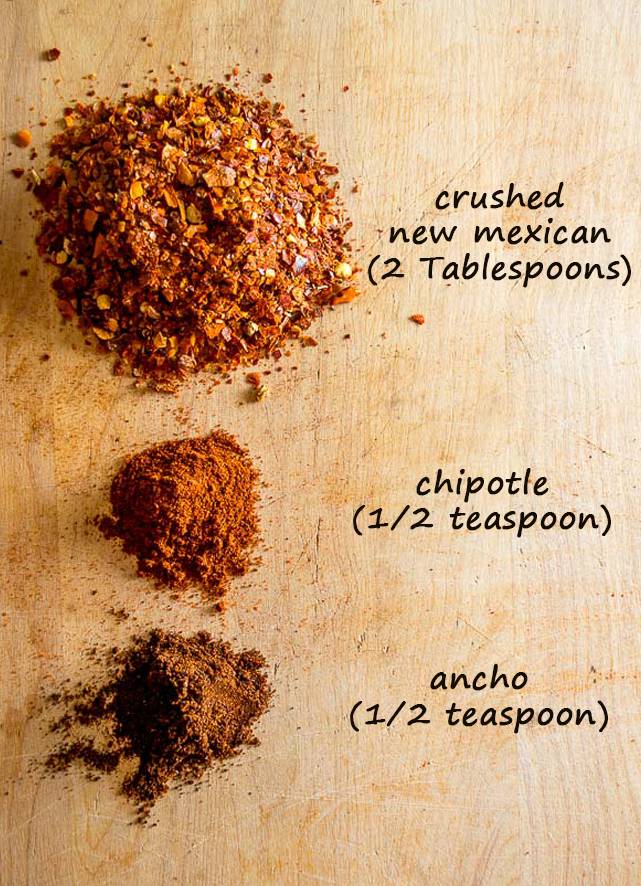 Pictured above we are using:
2 Tablespoons crushed New Mexican chile
1/2 teaspoon chipotle powder
1/2 teaspoon ancho powder
This is a good ratio to experiment with and it will produce chili powder that has a significantly more robust flavor than anything you can buy at the store.
It's already delicious even without any additional spices. 100 percent ground chili peppers!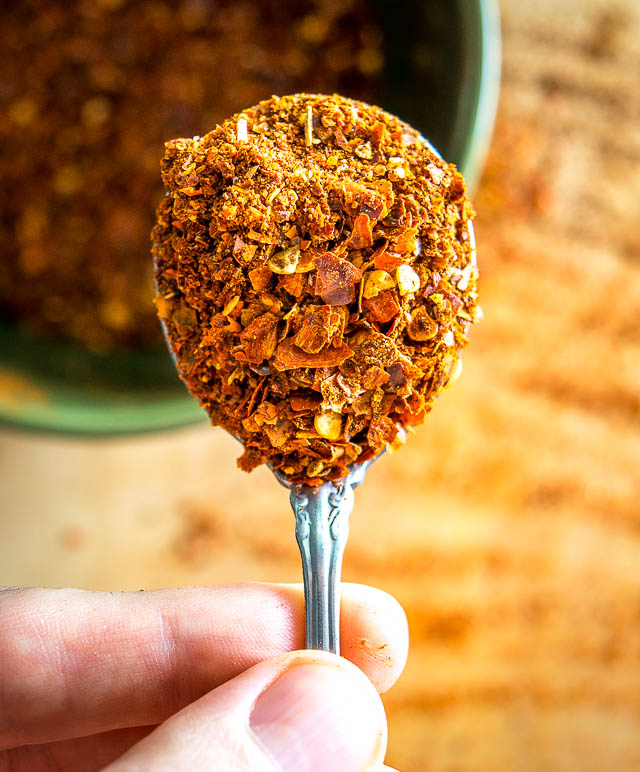 If you season chicken breasts and other meat cuts with a mixture like this you will be one happy camper.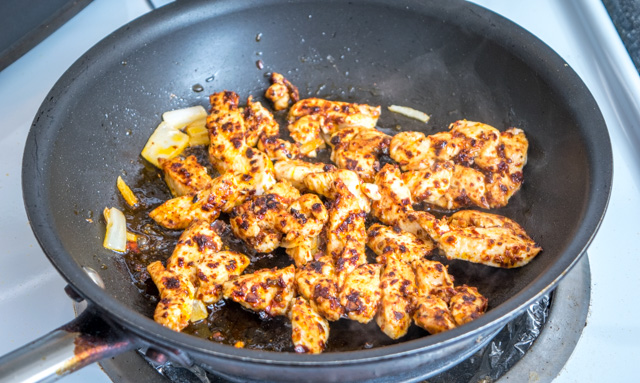 To make a batch that will mimic the size of your current chili powder jars, use the following proportions:
1/2 cup crushed New Mexican chile
2 teaspoons chipotle powder
2 teaspoons ancho powder
This is a great seasoning to have on hand and you can use it just about anywhere you've been using your regular chili powder. (Note: you can always dial back on the heat by adding more New Mexican chile, or increase the heat by adding more chipotle powder).
But more importantly, you finally know exactly what's in your chili powder! This will make it so much easier to control the flavors in your home-cooked meals.
So take a look at that ingredient label on your chili powder! If you see a laundry list of ingredients then it's time to upgrade to the real thing. Feel free to ask any questions in the comments section below, or you can always send me an email.
Buen Provecho.
Want the latest recipe? Click your favorite from these options and follow me: Instagram, Facebook, Pinterest, TikTok, YouTube.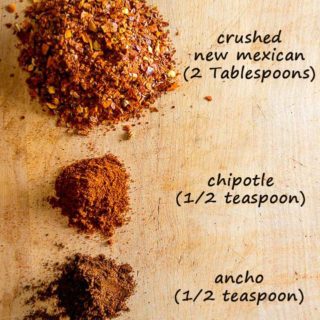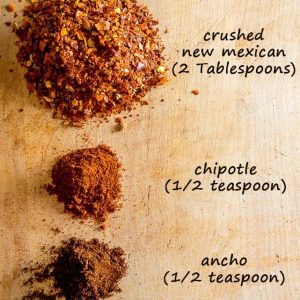 Easy and Delicious Chili Powder Mixture
This a great chili powder combo to experiment with. Tons of flavor and it can be used anywhere you use your regular chili powder.
Print
Pin
Rate
Ingredients
1/2

cup

crushed New Mexican chile (I used Big Jim variety)

2

teaspoons

ancho chile powder

2

teaspoons

chipotle chili powder
Instructions
Add ingredients to a mixing bowl and combine well.

Use immediately and store leftovers in an airtight container along with your other spices.
Notes
Take a taste after combining.  If it's too spicy for your taste buds you can dilute it by adding more of the New Mexican chile.  If it's too mild you can add more chipotle powder. 
Like this recipe?
Click the stars above to rate it or leave a comment down below! @mexplease
Still hungry?!
Want to receive Mexican Please recipes via email when they are posted?  Sign up below to subscribe.  All recipes are spam free.