It's definitely worth your time to get familiar with Guajillo chiles.  They're one of the most common dried chiles used in Mexican cuisine, but for some reason they aren't as common in the States.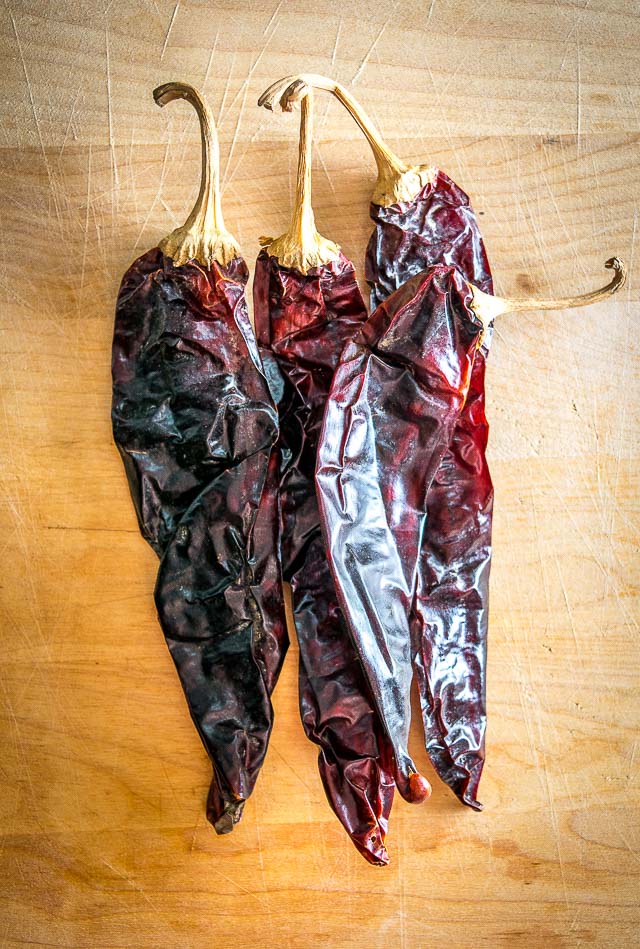 Guajillo Chiles
It might be because they have a subtle flavor compared to other chiles.  Guajillos have slightly fruity undertones and overall they have a more laid back flavor, but don't let that stop you from buying them.  They can really enhance sauces and meat rubs, providing a flavor that you can't get from any other chili.
As with other dried chiles, try to buy the ones that are still pliable.  You can still use them if they are brittle, but some of their flavor will have faded by the time they get to that point.
Since they do have a mild heat, you'll frequently see them working as a team player to provide flavor while other dried chiles supply the heat.  For example, in our Peanut Chile Salsa we use Guajillos and Chile de Arbols, and in our Salsa Roja we pair them with Anchos.
Chile de Arbols have significant heat compared to the Guajillos so this is a common combo you'll see.
There are a few tips to keep in mind when working with most dried chiles, including these Guajillos.
First up is to remove the stem and inner seeds.  You can also discard any inner ribs or pith that the seeds are attached to.  Kitchen shears work well here;  simply snip off the top and then make a lengthwise cut.  You can accomplish the same with a knife but sometimes the shears can be faster.
Roasting the dried chiles is frequently done to "enhance flavor".  Basically, applying some heat to the chiles will release flavors that lie dormant at room temperature.
There are a number of ways to do this.  I typically throw them in a 400F oven for a couple minutes.  But it's probably more common to roast the chiles in a medium-high skillet for 30-60 seconds per side (using a spatula to press them into the pan).
Whatever method you use, be sure that you don't overcook them.  If dried chiles start to burn they will taste bitter.  It's super frustrating when this happens and there is no fix for it, you simply have to start over with new chiles.
You'll also frequently see Guajillo chiles rehydrated.  This makes them more amenable to being ground into a sauce and this is typically done for meat rubs.  The easiest way to rehydrate them is to cover them with the hottest tap water you've got and let them soak for 15-20 minutes.   If they float to the surface you can use a small bowl or plate to keep them submerged.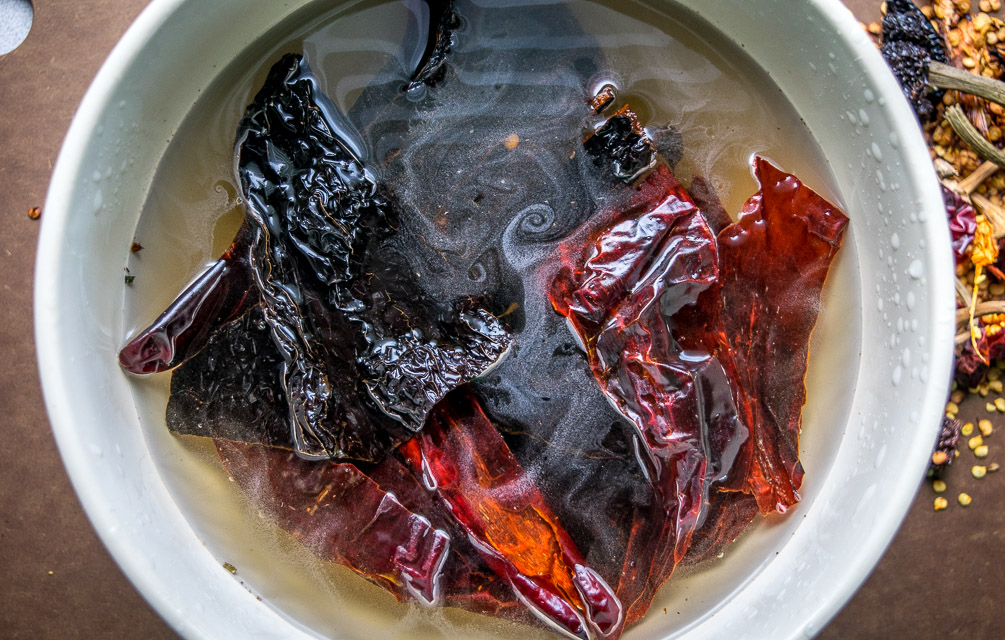 Like your other dried chiles, store Guajillo chiles at room tempature in a dry place.  I keep them in a large ziploc in the pantry and they keep quite well.  Anytime I feel like they are starting to get brittle I typically buy a new batch.
You'll find Guajillo chiles in Latin markets and sometimes in the produce section of general supermarkets.  They are pretty easy to get online too, with Amazon selling quite a few different brands.
Keep an eye out for these Guajillo chiles, they want to be in your kitchen!
(Update:  we used Guajillos in our recent recipe for Adobo Sauce.)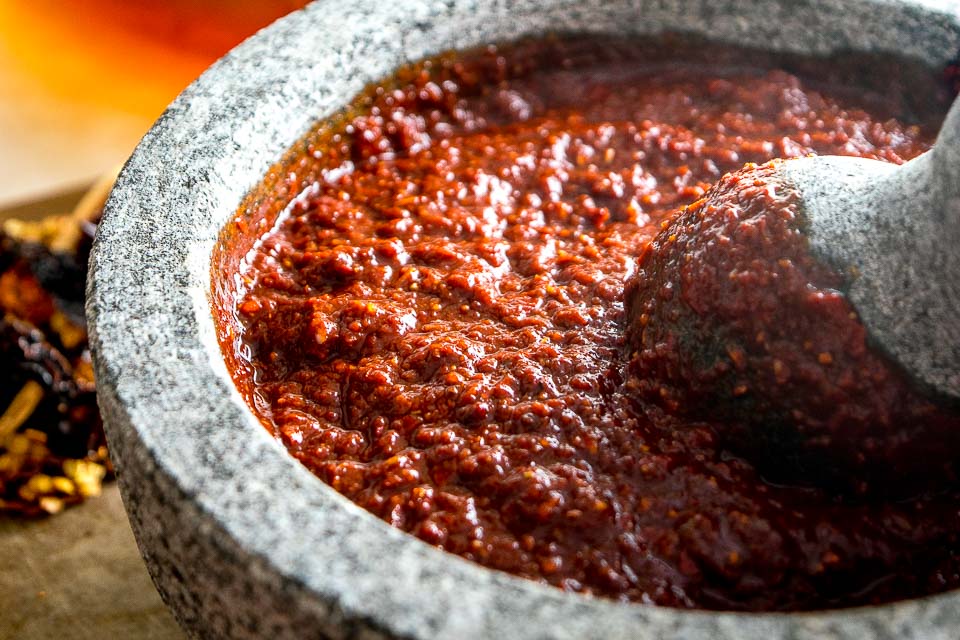 Still hungry?!
Want to receive Mexican Please recipes via email when they are posted?  Sign up below to subscribe.  All recipes are spam free.