Have you seen these Cascabel  Chiles in your neighborhood yet?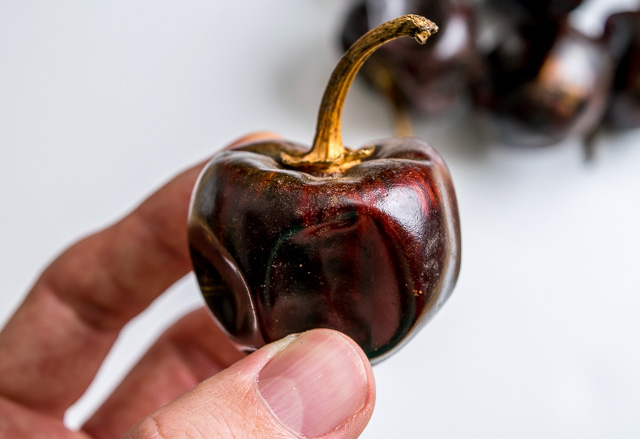 They are becoming more and more common, but people get confused by their unconventional shape!
Unlike most dried chiles, the Cascabels are small and round, and once dried they have a distinctive rattle from the seeds dancing around inside.
Compared to other chiles they are relatively mild.  They clock in around 1500-3000 SHU on the  Scoville scale, so that is on par with the relatively mild Ancho chile.
And their flavor?  They have a nutty, slightly earthy flavor that people are drawn to.  We use them in a simple Cascabel Chile Salsa and it's a great way to get familiar with their flavor.  You can see ingredient measurements on that Salsa here, but basically you are just de-stemming and de-seeding the chiles: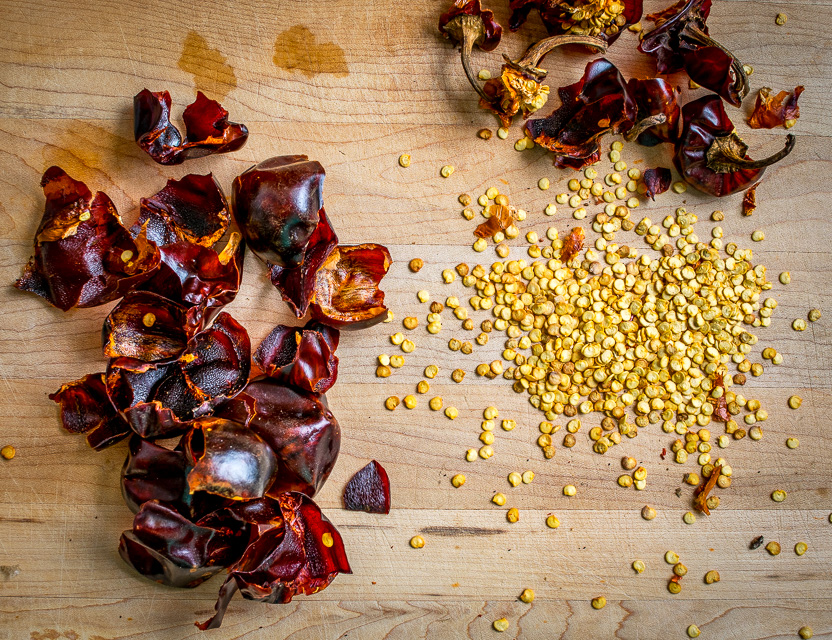 Then giving them a flash roast to wake up some dormant flavors: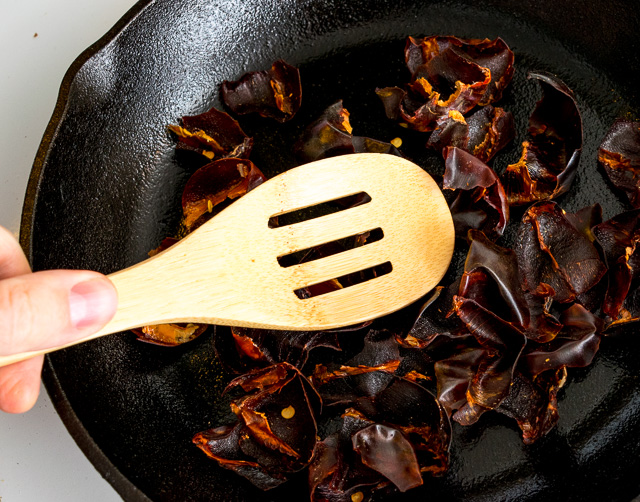 Then reconstituting them in hot tap water:
And blending them with roasted tomatillos and garlic: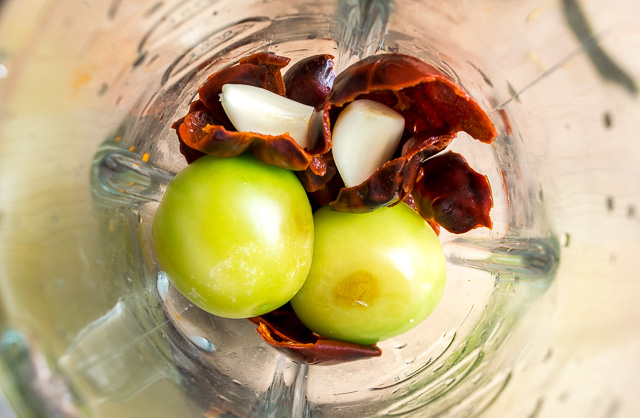 You'll get a delicious Salsa that will instantly upgrade your tacos, quesadillas, or burritos -- and even do quite well next to a bowl of chips.
Okay, let me know if you have any questions about these Cascabel chiles.  If you're having trouble finding them in your area don't forget that you can always get them online quite easily.  See our Buying Dried Chiles Online article for options.
Buen Provecho.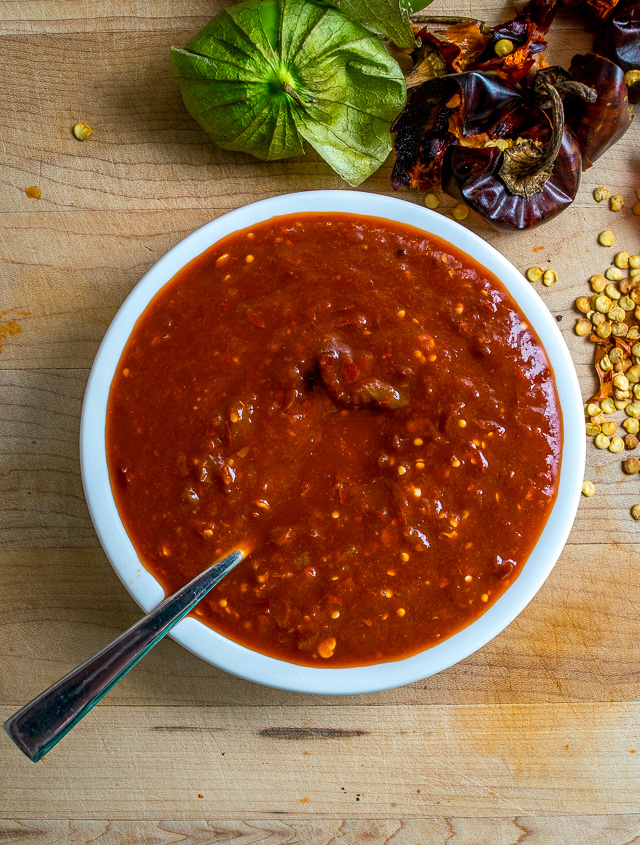 Still hungry?!
Want to receive Mexican Please recipes via email when they are posted?  Sign up below to subscribe.  All recipes are spam free.