If you're shopping around for some new chile peppers, keep in mind that the little guys typically pack way more heat than the big guys.
Here's a good pic to prove this: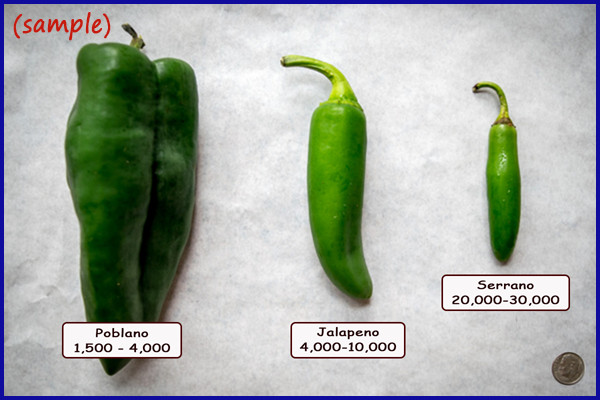 Note the Scoville ratings below each pepper -- that's a quick way to gauge their heat, the higher the value the hotter the chile.
And yes, as those chiles get smaller the heat goes up! Serrano peppers are significantly hotter than Poblano peppers -- even though they look so innocent next to the bulky Poblano.
More heat means a higher concentration of capsaicin -- that's the active component in chiles that gives them their distinct spiciness.
For reference, here's what the full Scoville chart looks like:
See all the larger peppers towards the bottom? Poblanos, Anaheims, and Bell Peppers all have relatively mild heat.
Work your way up the scale and you'll progress from jalapenos to these fiery, compact Chile de Arbols: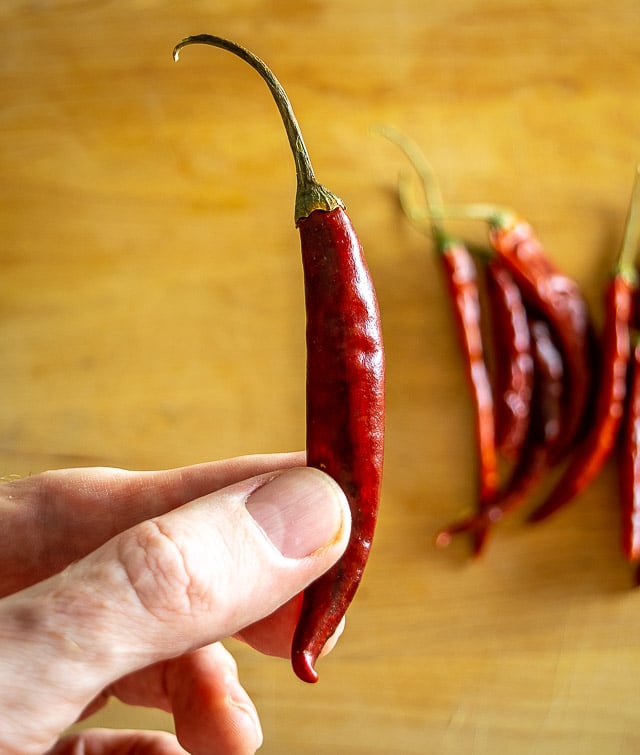 And then onwards up to the wicked hot Habaneros: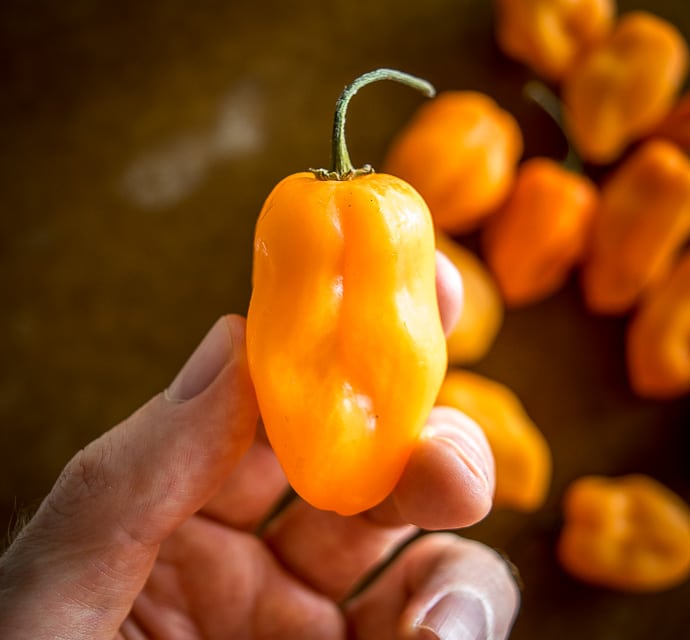 You may also come across some of these dried Chile Pequins that pack some punch despite looking a little timid: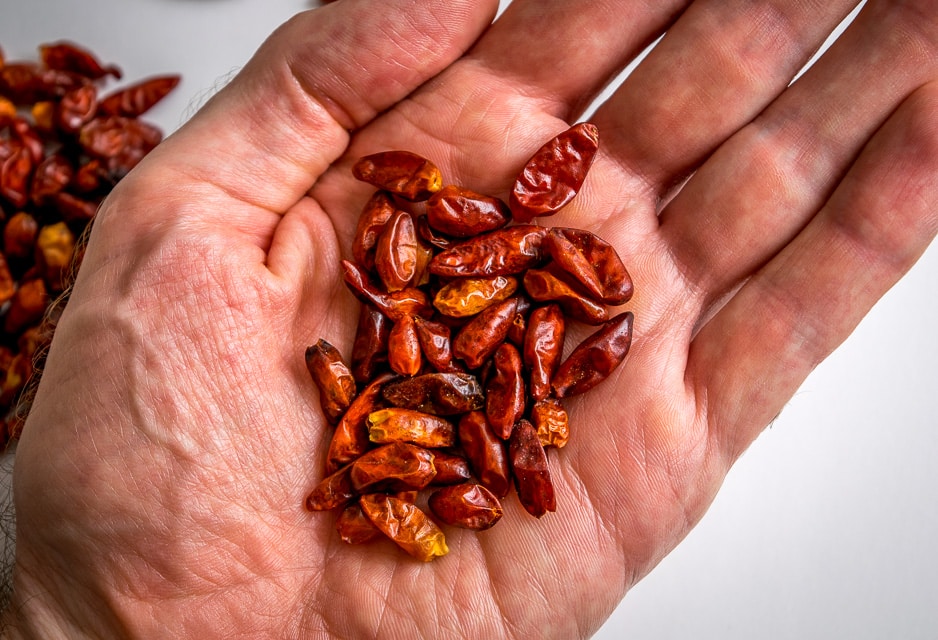 And regarding all of these fireballs, keep in mind that it's always best to add the heat (chiles) incrementally the first time you use them.
Why?
It's hard to put it in reverse once your Salsa has gone nuclear, but you can always add more heat by simply adding more chiles. Like in this easy Salsa Verde it's best to add slivers of serrano until it tastes right to you:
Add a sliver, blend, and take a test. For more heat simply add more serrano.
Sure, once you're familiar with a recipe you can fast forward through this step, but when working with new recipes, or new chiles, I think it's always wise to add the heat incrementally.
Okay, I hope this article was helpful! When you're out scoping new chiles just keep in mind that smaller varieties typically pack way more heat than the big guys! This little tidbit will help you quickly decide which chiles are appropriate for your recipe -- and for your taste buds!
Buen Provecho.
Serrano vs. Jalapeno: What's the Difference?
What exactly is the Scoville Scale?
To get up-to-date recipes follow me on Instagram, Facebook, or Pinterest.
Still hungry?!
Want to receive Mexican Please recipes via email when they are posted?  Sign up below to subscribe.  All recipes are spam free.