Ghost peppers are one of the hottest chiles in the world so consider yourself warned! They're five times as hot as Habanero peppers and that's some heat!
You'll also see them referred to as Bhut Jolokia as they are originally from Northeast India.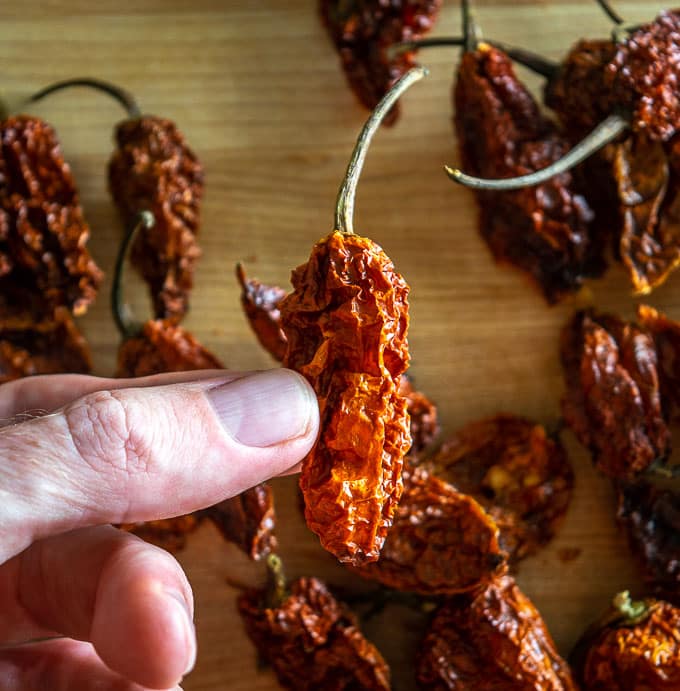 Here's where they land on the Scoville scale: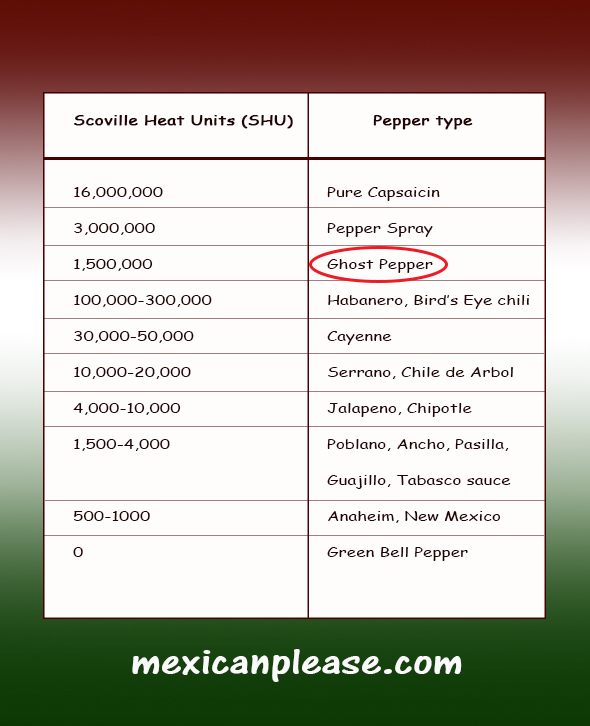 Yup, that's them clocking in around 1.5 million Scoville units.
The Scoville Scale measures the capsaicin concentration of chile peppers. For reference, Jalapenos are way down that list at around 5-10,000 Scoville units.
How Do People Use Ghost Peppers?
Ghost chiles aren't a common ingredient in Mexican cuisine as the locally grown Habanero usually takes the job of Heat Bringer.
I don't use them very often but they've become wildly popular in hot sauce recipes.
If you want to experiment with them in your homemade hot sauce check out How To Make Hot Sauce.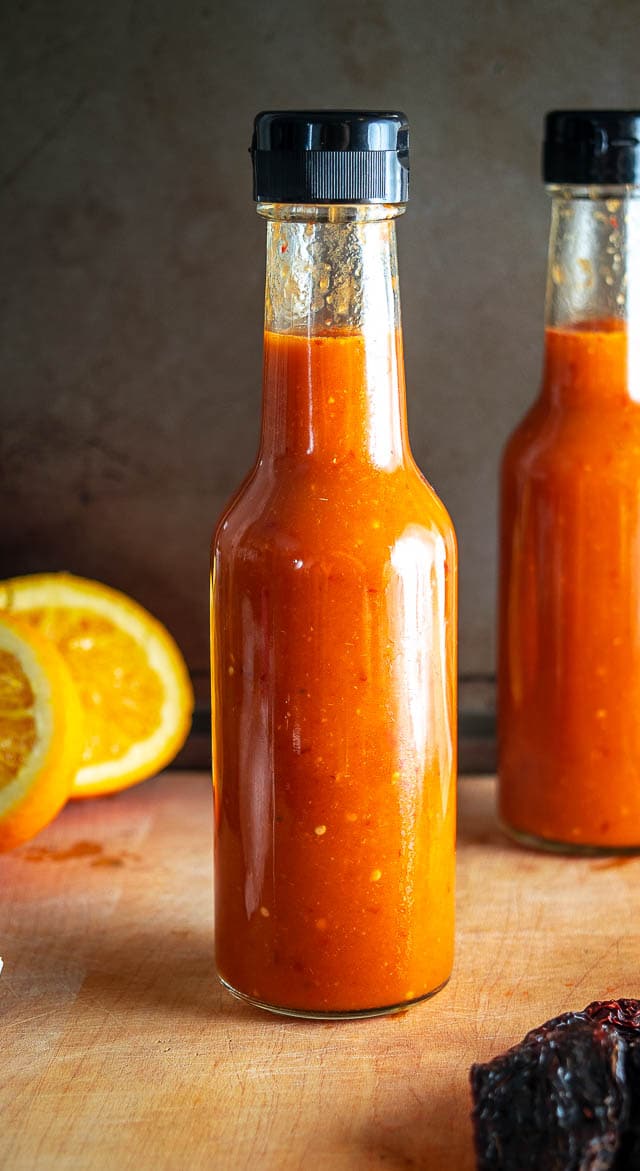 Where Can I Buy Ghost Peppers?
I never come across fresh Ghost peppers in my area. Typically you'll be buying them in dried form, as seen here:
And most likely you'll have the best success finding them online.
For some buying options see Where To Buy Dried Chiles Online.
What Else Can I Do With Ghost Peppers?
And of course, Ghost chiles have taken on a new role with the advent of Youtube! If you want to know what it's like to scarf one down whole then check out this vid:
But that's not how I would recommend getting familiar with them 🙂
Okay, that's the skinny on Ghost Peppers. If you're thinking about using them in a hot sauce then these articles will get you started:
Buen Provecho.
To get up-to-date recipes follow me on Instagram, Facebook, or Pinterest.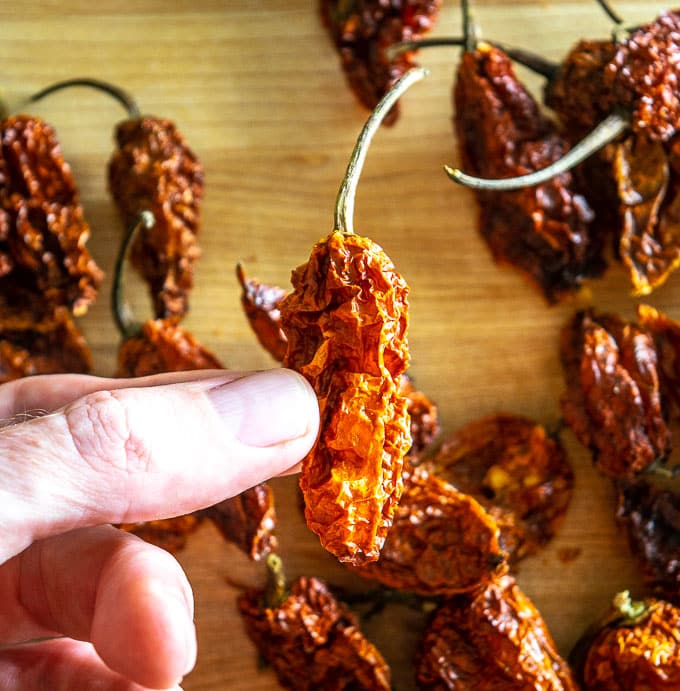 Still hungry?!
Want to receive Mexican Please recipes via email when they are posted?  Sign up below to subscribe.  All recipes are spam free.