Chicken seems to be my default lately and I've been meaning to put together a list of my favorite chicken recipes on the site.
Well, here it is!
There are 16 recipes in this list and at least half of them are in the Quick n' Easy category -- which means I will make them on weeknights even when cooking doesn't sound good!
I hope you find loads of new ideas here that will spice up your home kitchen 🙂
Click the name of the recipe and it will take you to a page on this site where you can print out the step-by-step instructions.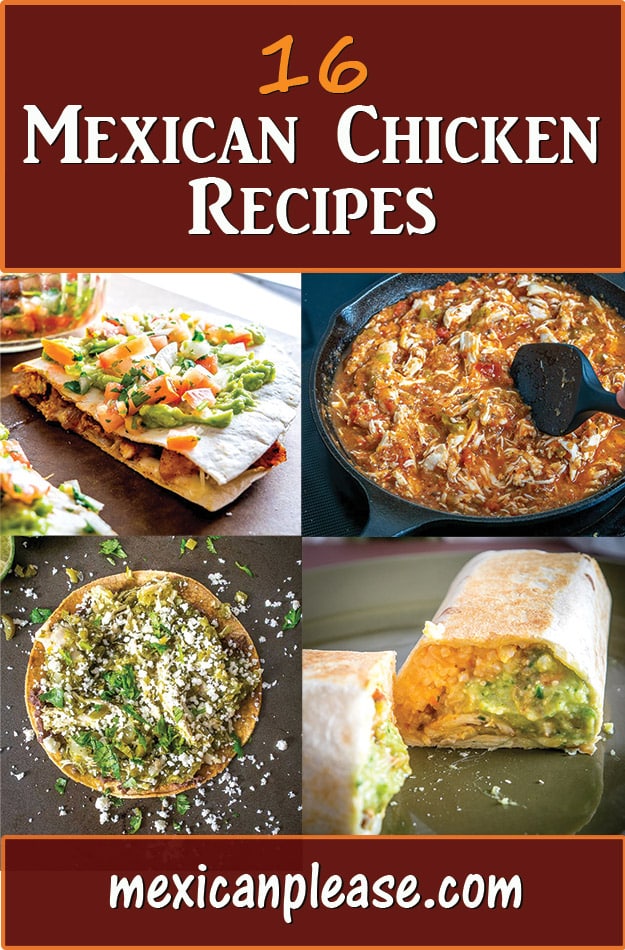 This is a wildly versatile recipe to have in your arsenal and it's easily one of my favorites on the site. Most Tinga recipes are tomato-based, but if you add some tomatillos to the sauce you'll get an awesome boost in flavor!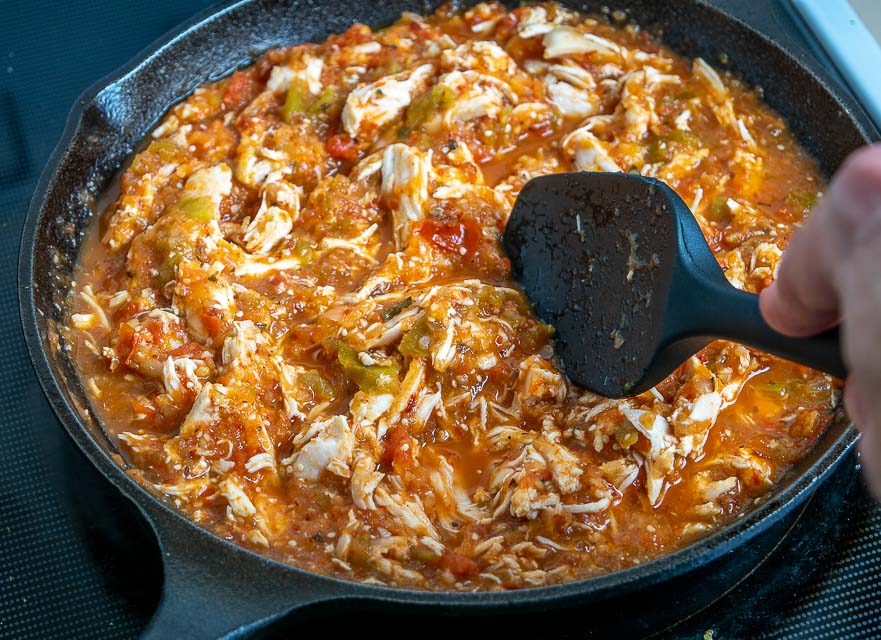 I make simple meals like this all the time! A freshly blended Salsa can lead to all sorts of quick meals and these Chicken Tacos are a perfect example of that. Plus there's only three ingredients in the Salsa so no complaining about that 🙂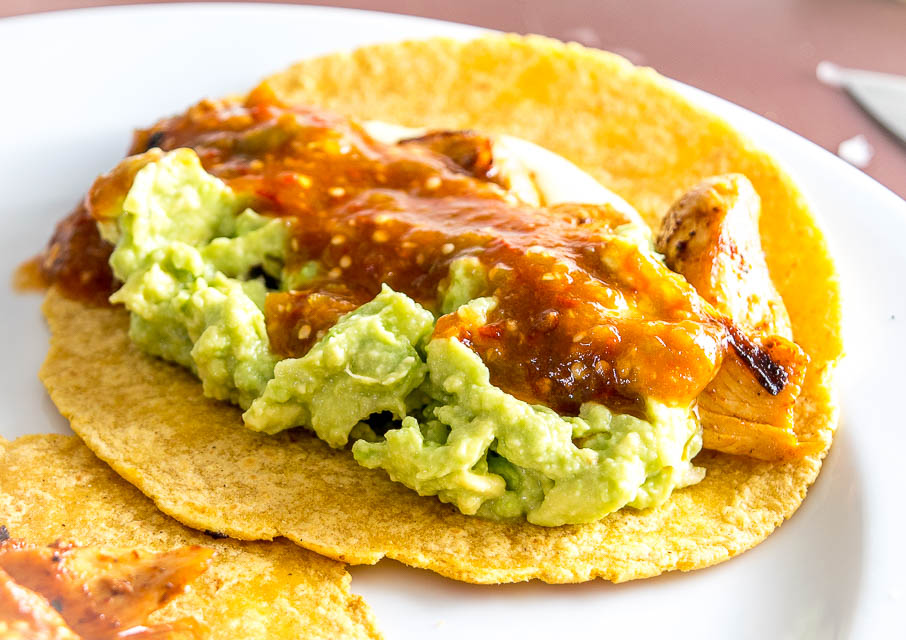 Here's an authentic Chicken Tortilla Soup that relies on just a few key ingredients to create some real flavor! I'm always amazed how much reward this soup offers up for so little effort. Includes directions for frying up a quick batch of tortilla strips.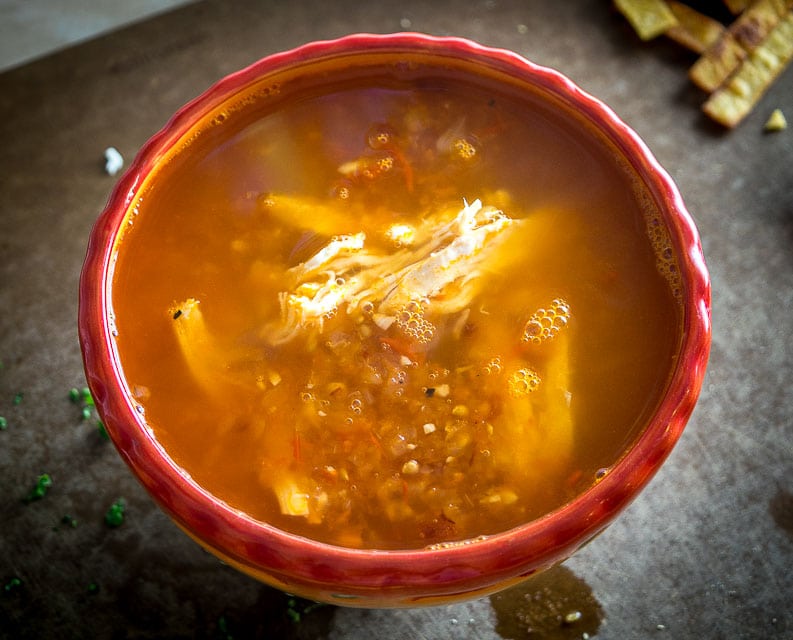 Brined, spicy chicken is the key to this Chicken Salad, but it's the Avocado Dressing that brings it all together! The dressing has a fresh, vibrant flavor and it gives you loads of flexibility on the fixings.
I like keeping big batches of this Chicken Chile Verde in the fridge for some quick, no-thinking-involved meals. Serve it up on warm tostada shells with beans and cheese and you'll be a happy camper! You can also use it to make some crispy Chicken Chile Verde Burritos.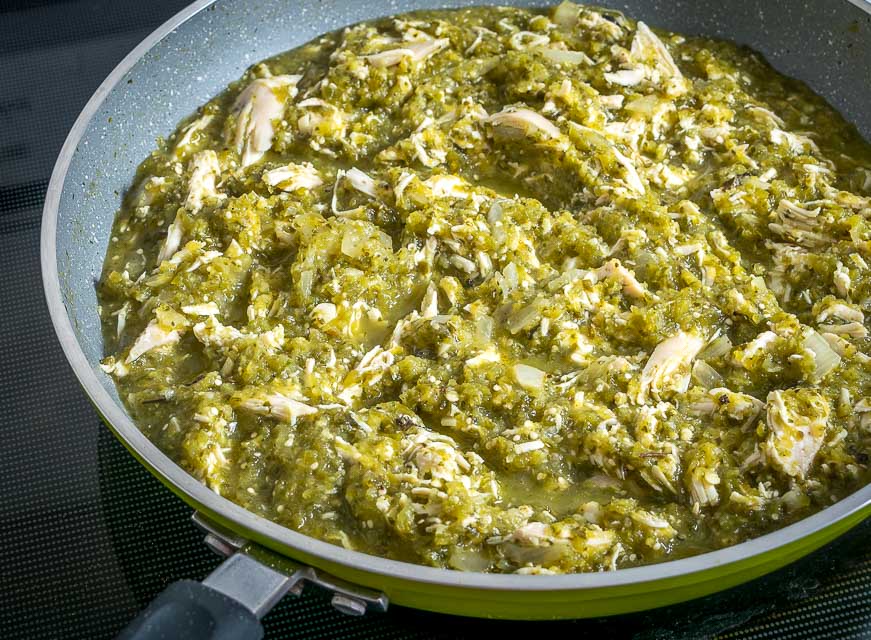 Torta may sound exotic, but it's just a sandwich! Goop it up with some freshly made Cilantro Lime Mayo and you're in for a treat.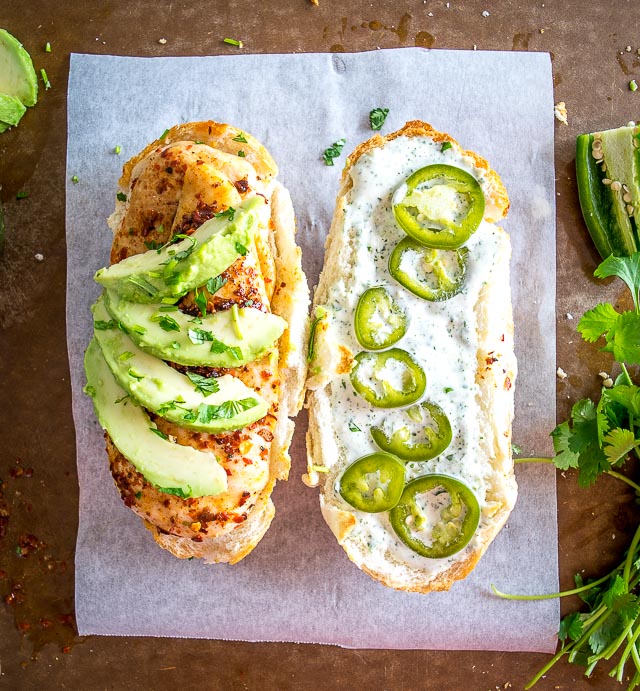 I usually fill these Enchiladas Suizas with shredded chicken and they are delicious. The key to that classic Suizas flavor is to add some cream to the green sauce -- so good!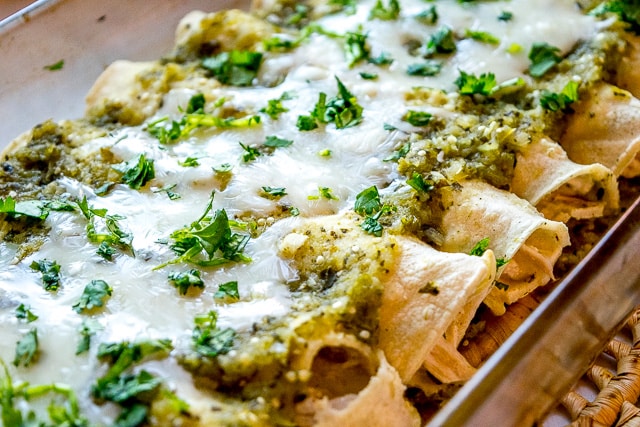 This is a great one-pan meal and it can feed a big crew. Rubbing chile paste on the bird is the key, but keep in mind there's plenty of leeway on the exact chile combo you use so feel free to get creative!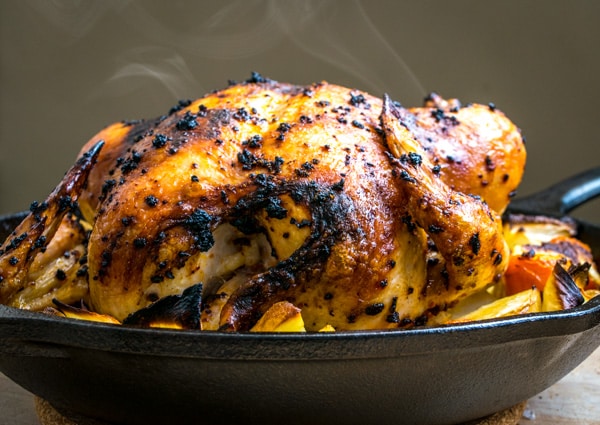 I like to bake Chicken Flautas instead of deep frying them, and a few simple tricks will ensure you end up with a crispy, satisfying batch. These were served up with a fiery Avocado Salsa Verde.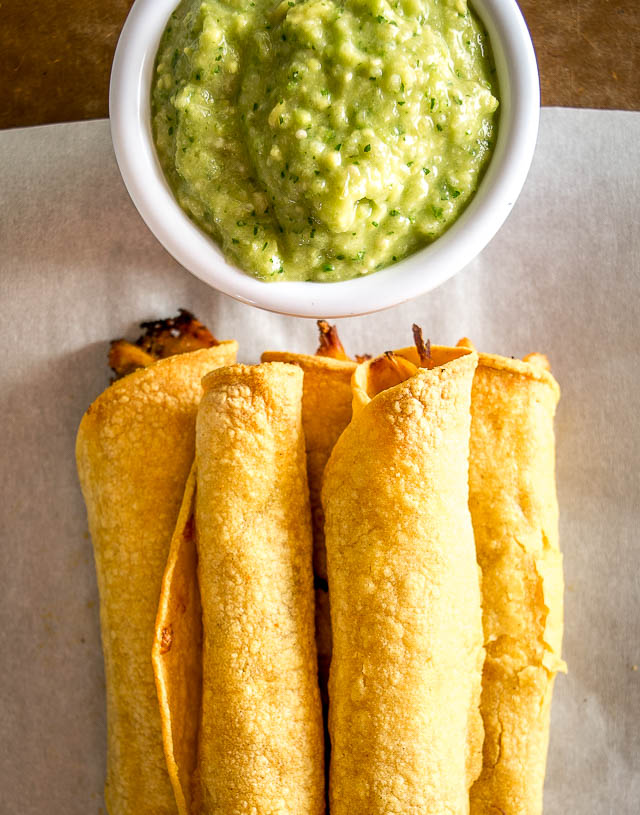 When I was first learning how to cook Mexican food I was head over heels for these tacos. If you make everything from scratch you're in for a treat — just be sure to serve them warm and goopy!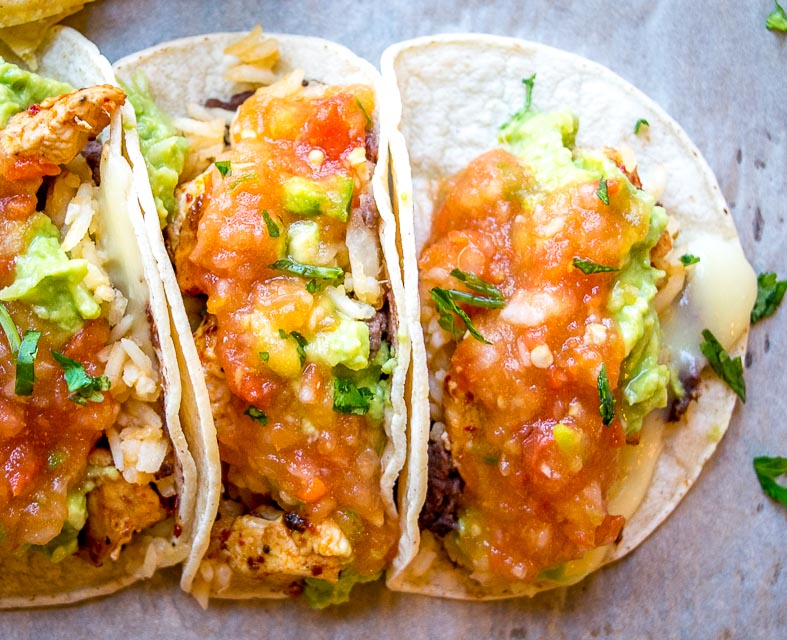 I make quick versions of these Chicken Guac Quesadillas all the time. They are super easy to make and if you top them with some homemade Pico they are wonderfully satisfying.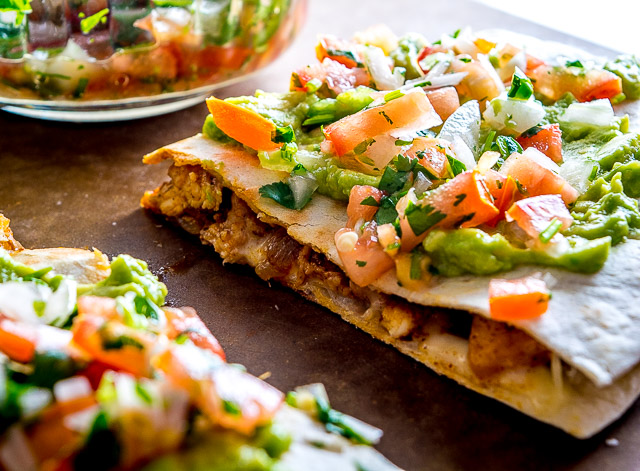 You can also use the Spicy Chicken Tinga from above to make some wicked tostadas. This version has a bottom layer of refried beans and is topped with Queso Fresco and Mexican Crema — yum!!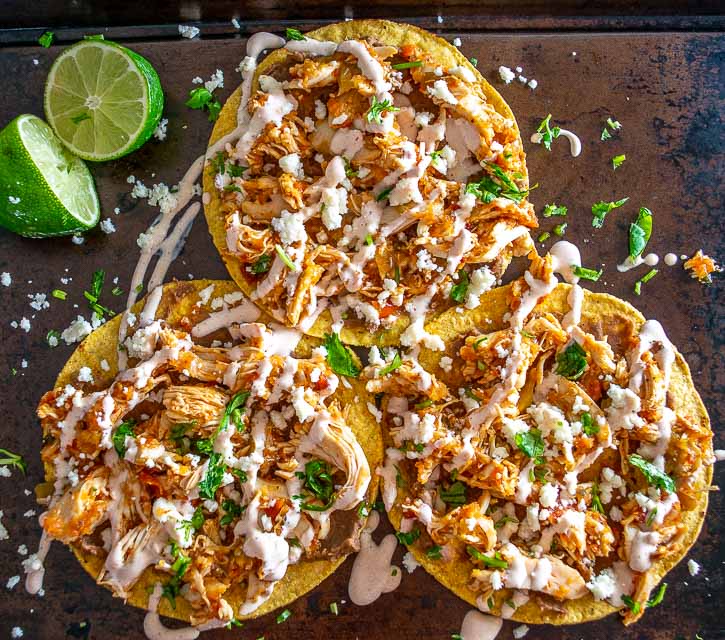 Yes, pizza! Combine some spicy chicken with Pickled Jalapenos and you've got a much-needed update to your pizza routine. I use a simple, garlic-infused oil in place of traditional pizza sauce and this keeps the flavor of the toppings front and center.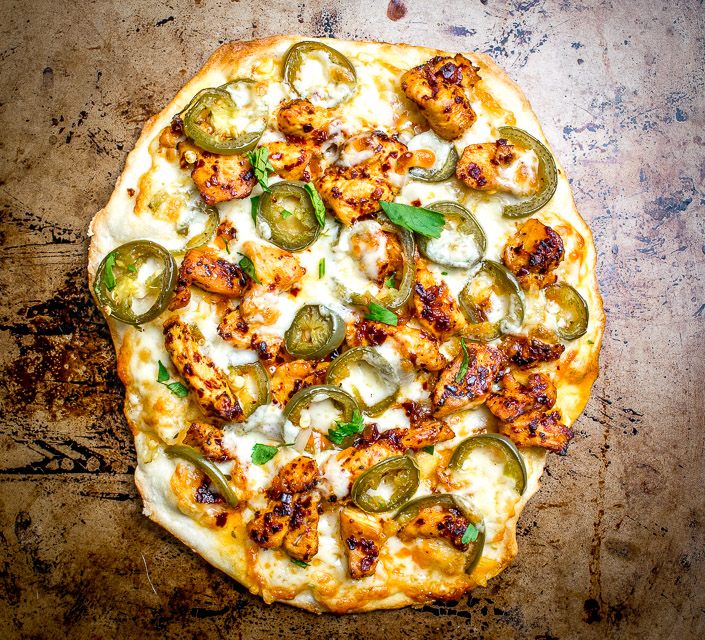 This is another quick meal that I was making all the time when first learning about Mexican food. The Avocado Salsa Verde was an absolute revelation for me and it can turn any burrito into a masterpiece 🙂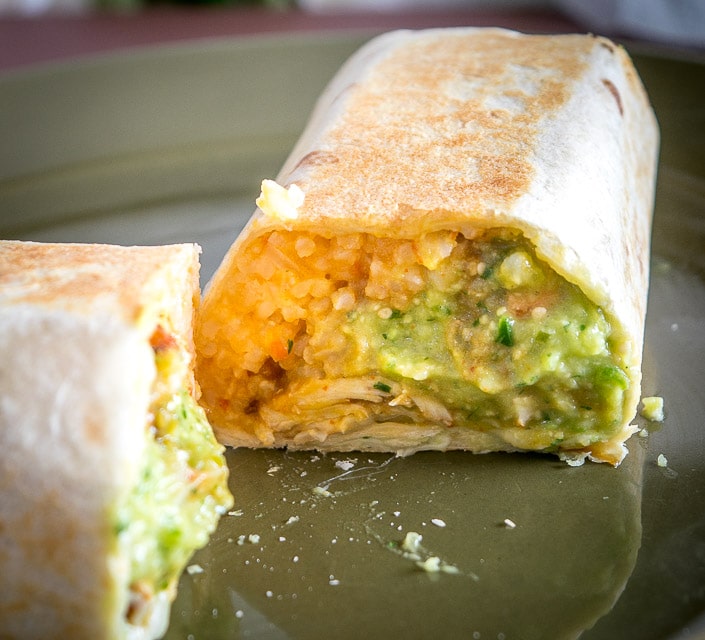 In addition to the Enchiladas Suizas above, it's worth mentioning these Ancho Enchiladas as I almost always fill them up with chicken. The homemade enchilada sauce is a real keeper and I hope you try it out at some point!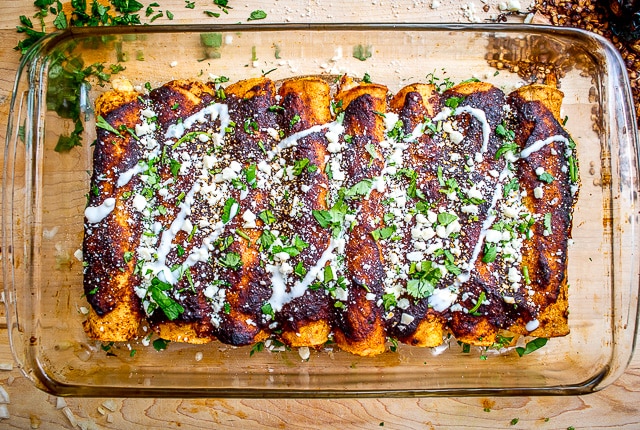 And last I want to mention that it's worth it to keep a bucket of chicken bones in your freezer if you're not doing so yet! Once the bucket (or bag) is full you can make a batch of Homemade Chicken Stock -- this has been one of the biggest gamechangers in my kitchen and I will talk about it nonstop with anyone who will listen 🙂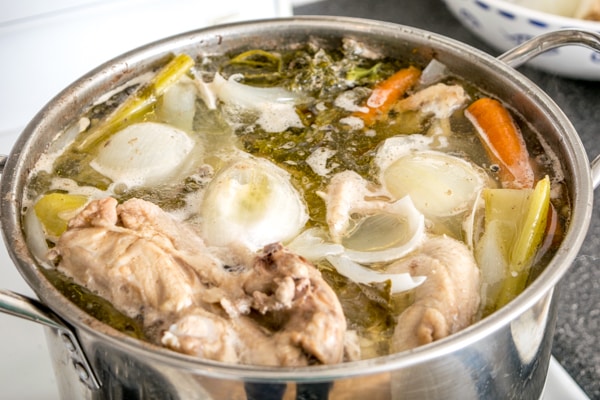 And due to popular demand, I put together an official recipe for the chicken I frequently use in tacos. Don't sweat the chile powder too much in this recipe, just be sure to use enough salt!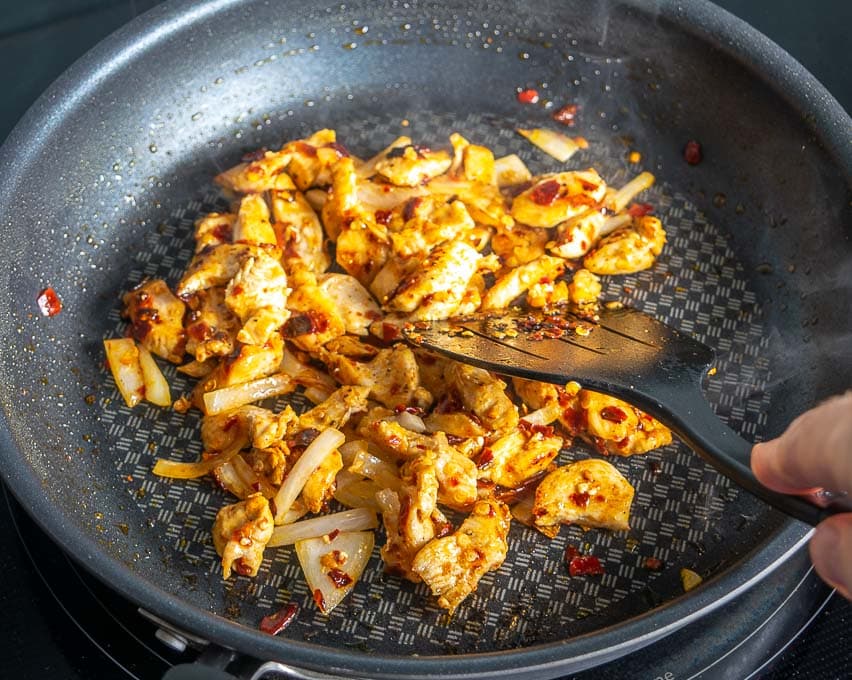 And here is the latest addition to the list, Arroz con Pollo! This is a classic one-pot meal and you'll be amazed how savory it can be despite very little effort involved. The rice is absolutely off the charts and can be used over the coming days in all sorts of quick meals: burritos, tacos, tostadas, or even just mixed with some black beans.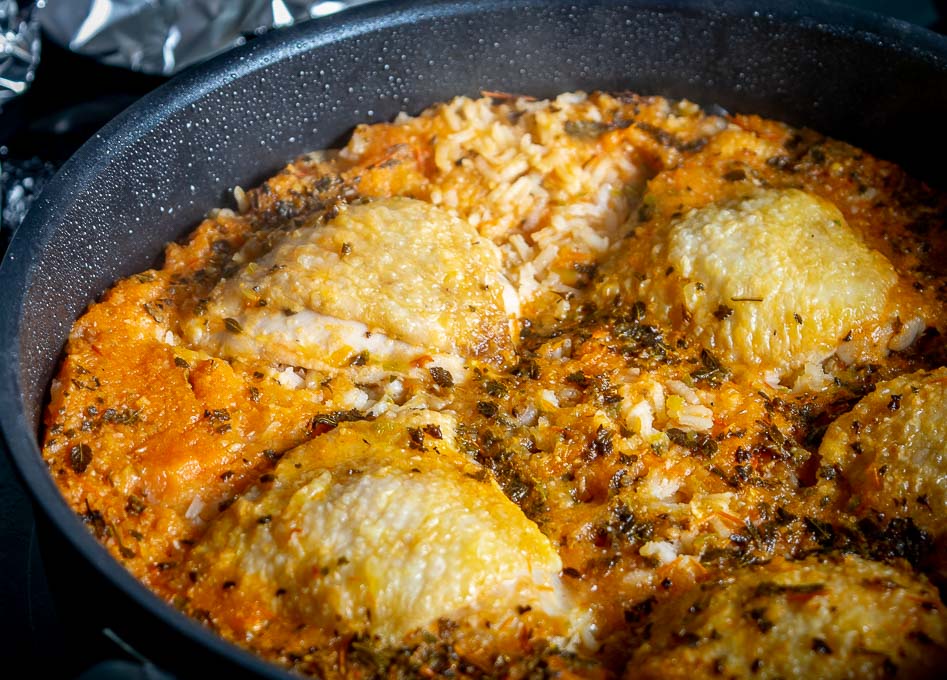 Of all the quick-n-easy meals I've been posting lately, this one is probably the easiest. Or laziest. Roasting the chicken on top of the veggies is the key to giving them a delicious savoriness!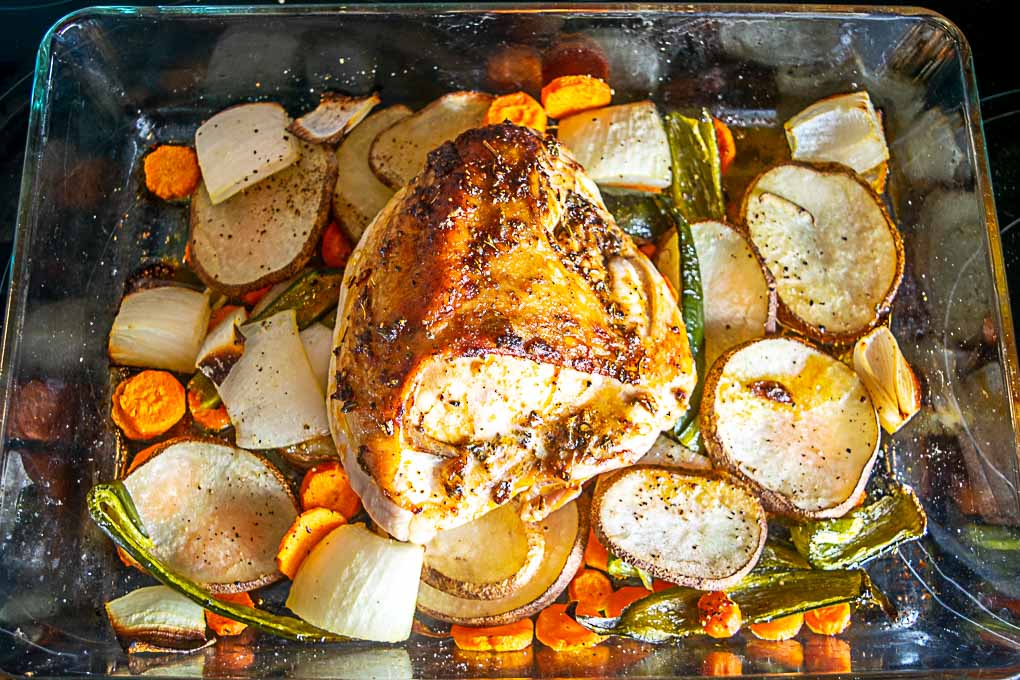 This Creamy Chipotle Chicken is a great meal to rely on when you need good food NOW! It lets the chipotles do all the heavy lifting, your job is to sit back and take all the credit 🙂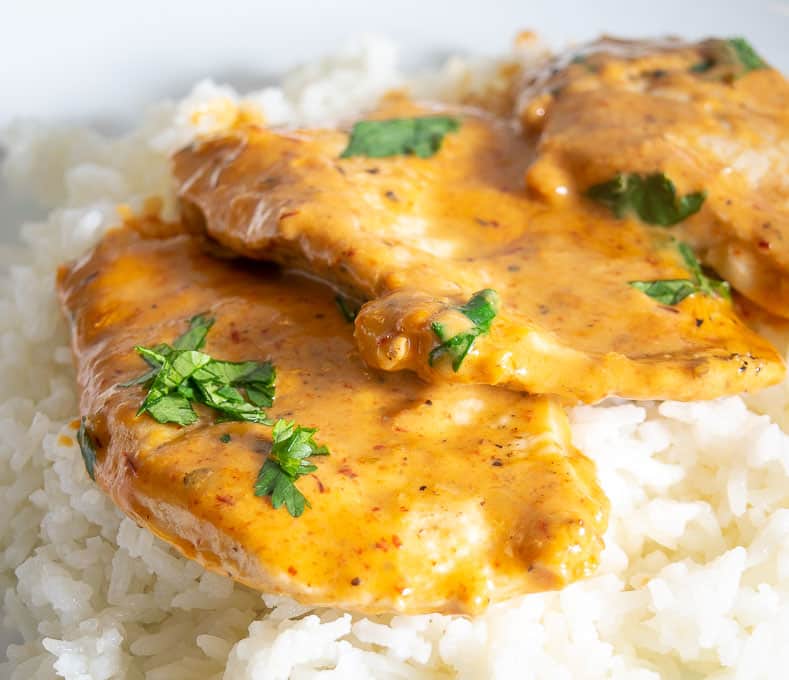 Okay, I hope you find some keepers in this list!
Don't forget that you can click on the recipe name and it will take you to a page with printable instructions. And feel free to get in touch if you have questions about any of these recipes.
Buen Provecho.
For up-to-date recipes follow me on Instagram, Facebook, or Pinterest.
Still hungry?!
Want to receive Mexican Please recipes via email when they are posted?  Sign up below to subscribe.  All recipes are spam free.