'Tis the season for giving. And eating. And more eating.
If you've got someone close to you that loves Mexican food then here's a list of potential gifts that will instantly upgrade their kitchen. And who knows, maybe you'll get some new eats coming your way for taste testing!
I'll also include a list of group friendly recipes that will spice up any gathering that you have planned over the next few weeks.
And if you have questions about anything that's not on this list feel free to get in touch as mostly likely I can offer up some options for you.
Disclaimer: there are some affiliate links on this page which means I will get a small percentage of the sale if you make a purchase, at no additional cost to you. But I only recommend products that I use and trust -- feel free to get in touch if you have any questions about this!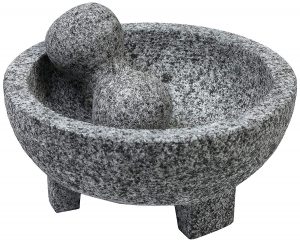 IMUSA Granite Molcajete. This is the molcajete I usually recommend to peeps and it's the one you'll see me using on the site. It's high quality and super easy to clean. Sure, you can make old school Salsa in it, but I find it most handy for crushing seeds and spices -- really hard to beat the price too. See price at Amazon.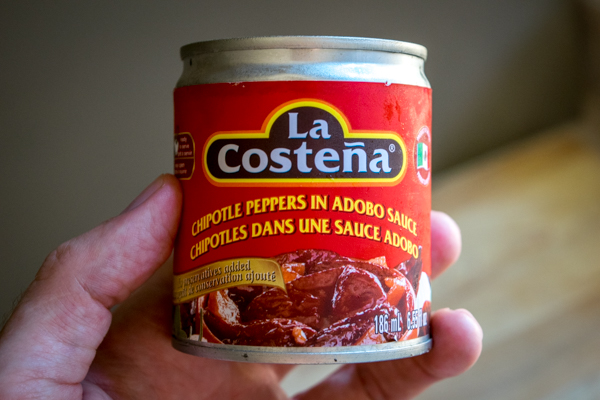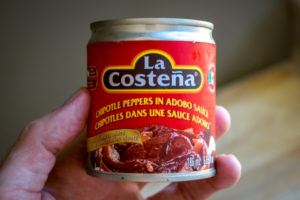 Chipotles in adobo. If I had to pick one ingredient that would be the ultimate stocking stuffer it would probably be chipotles in adobo. They have such a unique flavor and they offer up instant access to loads of new recipes. Here are prices on Amazon for chipotles and if you want some recipe ideas I have an article that details 16 recipes you can make with chipotles.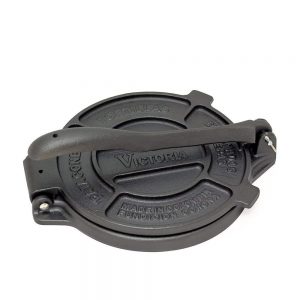 Victoria Cast Iron Tortilla Press. This is a good, weighty tortilla press to consider for anyone who wants to make some real deal corn tortillas. You can find cheaper ones but they are usually made from aluminum and I tend to stay away from those. See price at Amazon.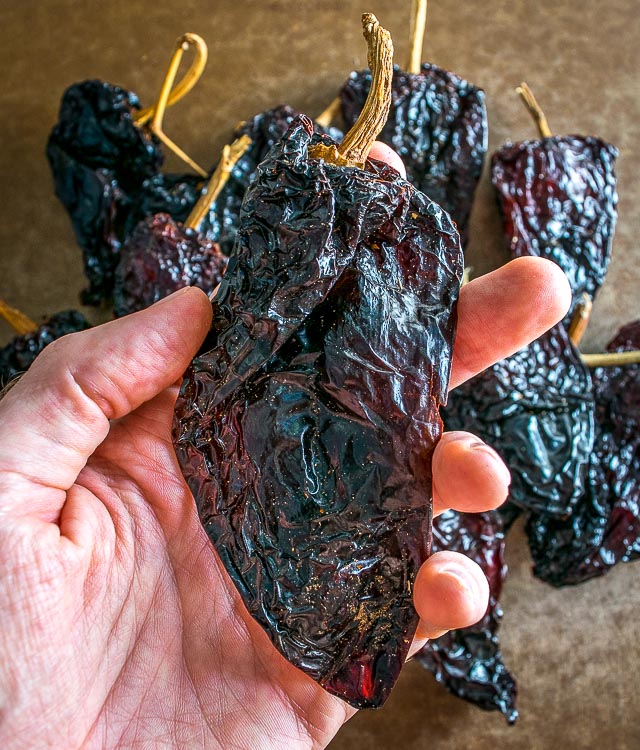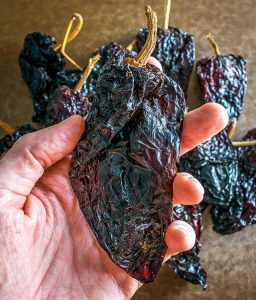 Ancho Dried Chiles. I usually point people to Anchos when they are new to dried chiles. Anchos are dried Poblanos and they have a completely unique flavor. If you can find them in your area then try to buy the ones that soft and pliable, like big raisins. If you can't find them then you can always get them on Amazon and you'll usually get a much better price if you buy them a pound at a time. I use the Anchos to make some awesome enchilada sauce.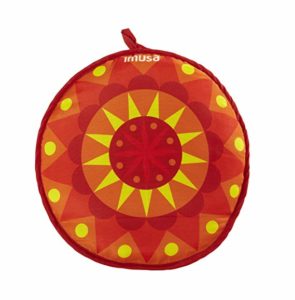 IMUSA Tortilla Warmer. Here's a tortilla warmer that actually works! This will keep flour or corn tortillas warm for as long as your meal lasts -- what more can you ask for? See price at Amazon.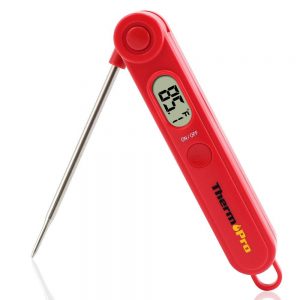 ThermoPro Kitchen Thermometer. This is one of the best investments my kitchen has ever made. My favorite use is testing the internal temp of meat -- it's so much easier than cutting the meat open! I also use it to get frying oil up to 360F. See price at Amazon.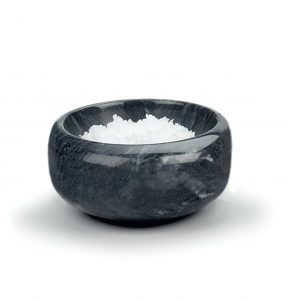 Salt Bowl. This is another tiny investment that gives you big returns. It's a constant reminder to add a pinch as you go and a great way to get more confident at seasoning food properly. I don't think the brand is crucial so here are some Amazon options or this is the one I use. Also consider checking out my Seasoning article for some salty advice.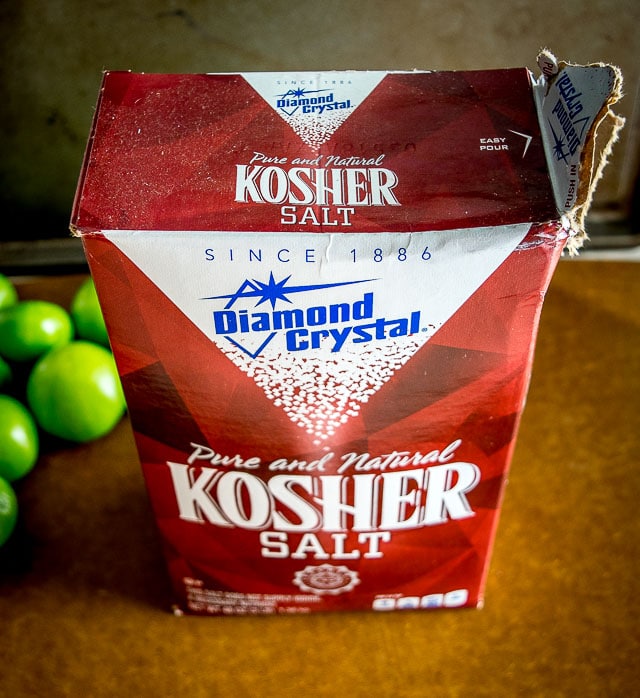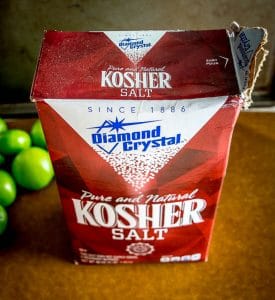 Diamond Crystal Kosher Salt. Speaking of salt, this big box of Diamond Crystal is wildly popular with chefs and foodies and it would be a welcome upgrade for any aspiring cooks. It doesn't have any additives and the larger crystals will get you in the habit of seasoning by eye. You can usually find it in grocery stores for about three bucks, but if you can't locate it in your area there's an overpriced option on Amazon.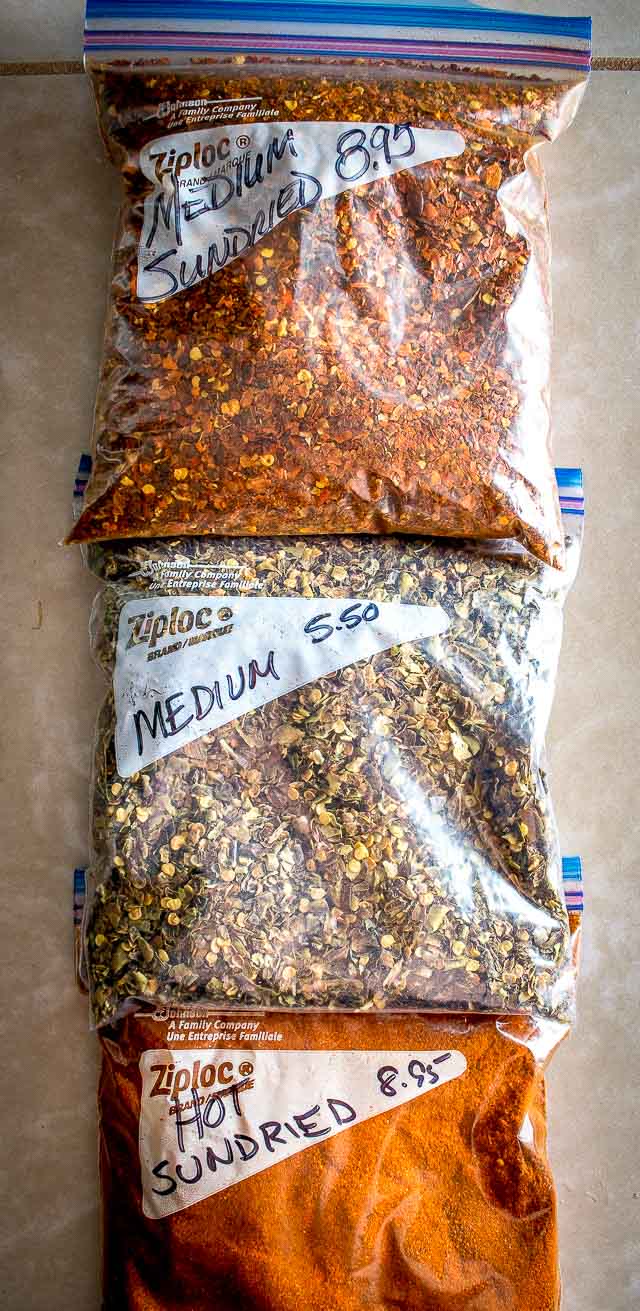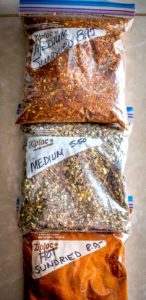 New Mexican Chile Powder. I buy this awesome chile powder once or twice a year from El Potrero Trading Post in New Mexico. I think the sun-dried powders are superior to the oven-dried options so keep an eye out for those. You'll also have options between crushed and powdered -- I usually get both! The crushed option comes in flakes and is less concentrated -- I like using it to season chicken. The powdered option is a more concentrated fine powder. Here's a link to El Potrero and you can read my post about this chile powder here.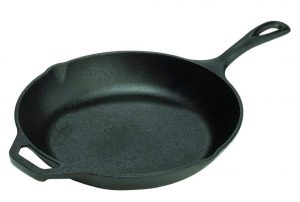 Lodge 10" Cast Iron Skillet. I am an official convert to cast iron skillets and I use this one with sloped edges so you can slide up a tortilla and flip it with your fingers! It's also oven-safe and I find this super handy for searing meats and finishing them in the oven. See price at Amazon. Keep in mind that Lodge has one without sloped edges for an even more attractive price.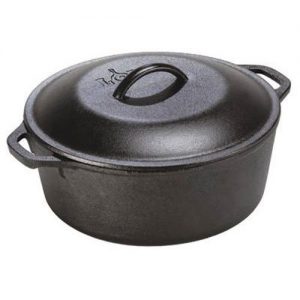 Lodge 5 Quart Dutch Oven. I started using this Lodge Dutch Oven to make Chili Verde and now I've found all sorts of uses for it. It's a great piece of gear for some low-and-slow cooking. Oven safe too. See price at Amazon.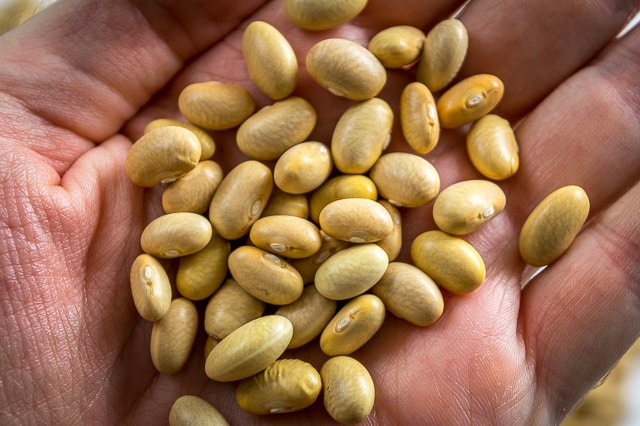 Peruano Dried Beans. Most peeps who try these Peruano beans love them! They have a mild, buttery flavor and they are a great third option next to Black and Pinto. They're sold in bulk in my area, but if you can't find them at your local markets then you can always buy some high quality Peruanos at Rancho Gordo, or here is a decent option at Amazon. Note: you'll sometimes see these referred to as Canary or Mexican Yellow Beans. Here's how to cook them.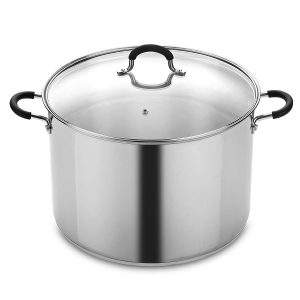 Cook N Home Stock Pot. This is the 5 gallon stock pot I use to make homemade stock. Keep in mind that a 5 gallon pot is huge so consider yourself warned! They also have 2 and 3 gallon sizes available. It's a good quality pot that constantly reminds me it's time to make another batch of stock! See price at Amazon.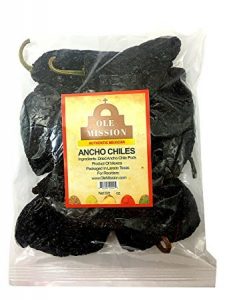 Ole Mission dried chiles. Having trouble finding dried chiles in your area? I've had luck with this Ole Mission brand and it's a good option to consider on Amazon -- plus you can usually get a better price when you buy the bigger bags. See Amazon prices on Chile de Arbols, Guajillos, Pasillas, Moritas.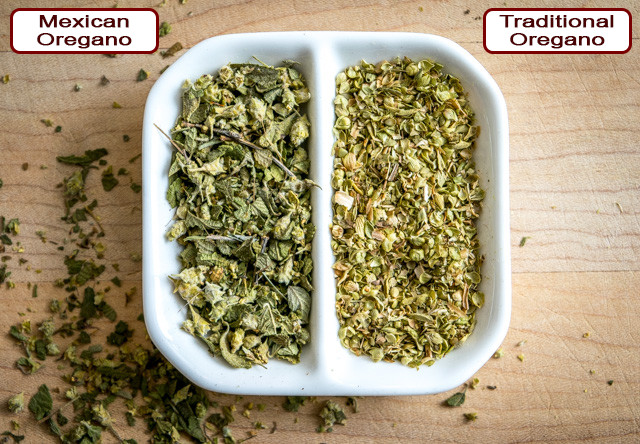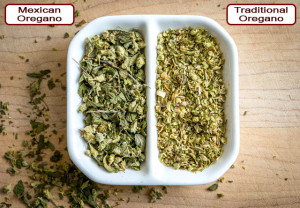 Mexican Oregano. Likewise, if you're having trouble finding Mexican Oregano in your area then you can easily get some online. Mexican Oregano is a gamechanger and it's become one of my most used herbs. It has a different flavor profile than traditional oregano and I no longer consider them interchangeable. See price on Amazon or see my Mexican Oregano article.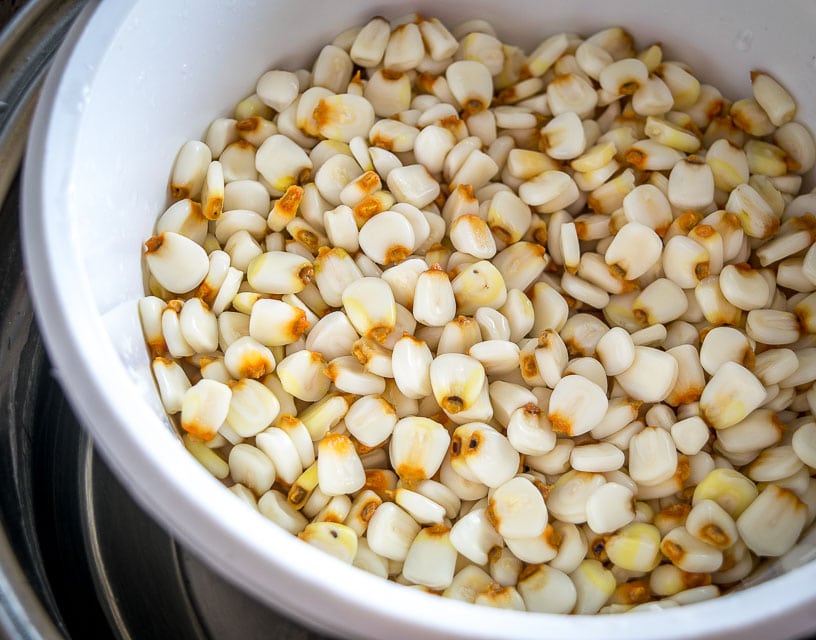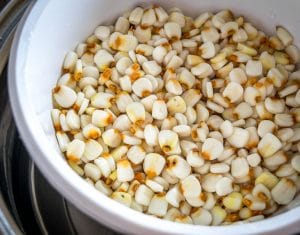 Dried Field Corn. Ready to start making tortillas from dried field corn? Lately I've been buying 5 lb. bags of White Olotillo Corn from Masienda. You'll also need some Cal if you want to make tortillas from dried corn (see next item in list). You can see an example of that process in the White Olotillo Corn Tortillas recipe. Masienda also offers a wide range of other dried corns to choose from but so far I have only tried the White Olotillo.
Calcium Hydroxide. To nixtamalize field corn you have to let it soak in calcium hydroxide -- this softens the outer layer and enhances the nutritional content. You'll also see Calcium Hydroxide referred to as Pickling Lime, Cal, or Cal Mexicana. Lately I use this Mrs. Wages brand and it's a good option to consider if you want to pick some up online. See price on Amazon.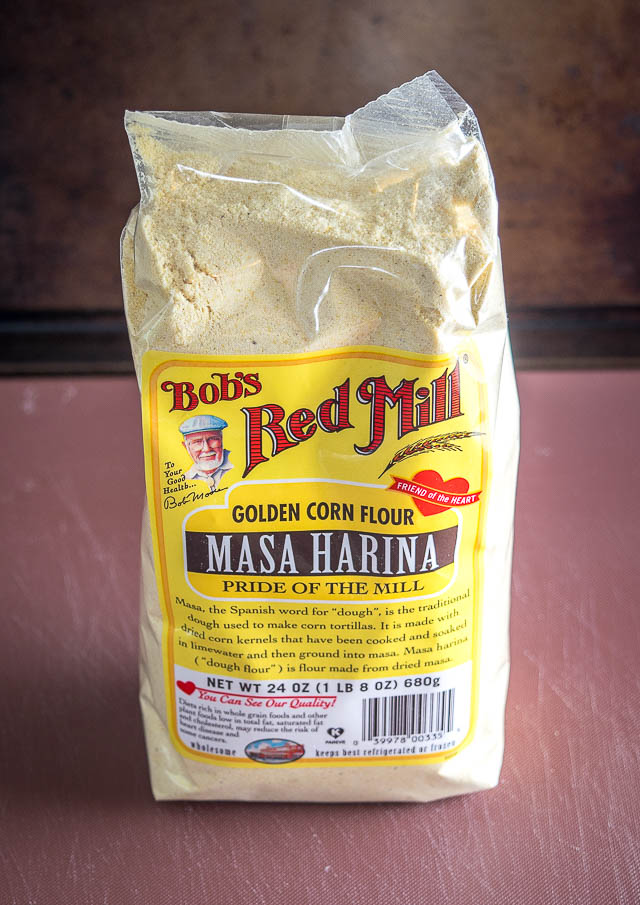 Masa Harina. Or if you don't want to use dried field corn you can just get some Masa Harina for some delicious homemade corn tortillas. Lately I'm using Bob's Red Mill for tortillas, but Maseca is a worthy option and it's the brand you'll find most often in grocery stores. Masienda also sells chef-grade Masa Harina but I haven't tested this yet.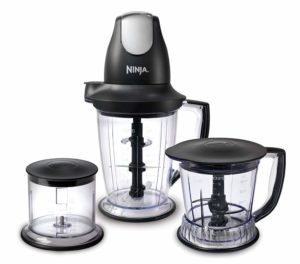 Ninja Blender and Food Processor. I've been using this Ninja combo for the past year -- it's a really good price for essentially three devices in one. The smaller food processors are good for combining sauces and I typically use the larger, blender option for salsas. More info at Amazon.
Valentina Hot Sauce. And don't forget the hot sauce! For me that means Valentina (here's why). But only buy it on Amazon if you can't find it in your area as it is usually much cheaper in grocery stores. See price at Amazon.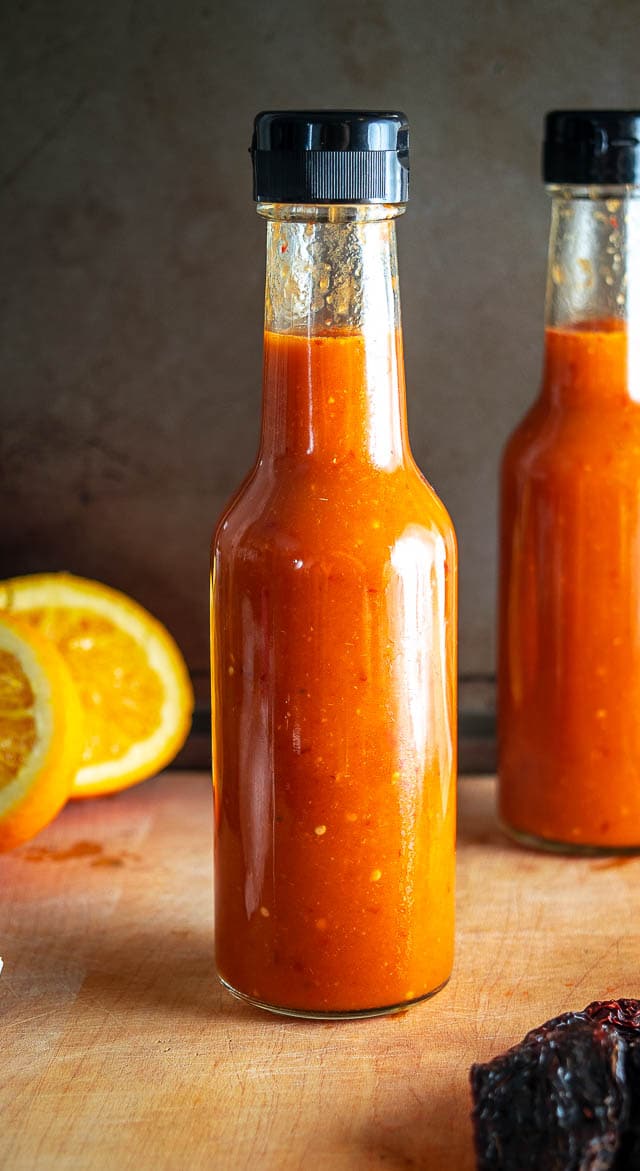 Make your own hot sauce! Or you can use chipotles in adobo to make your own hot sauce -- and if you're feeling generous you can give them away as gifts. Here is the recipe for the Chipotle Hot Sauce and I also have a recipe for Habanero Hot Sauce.
And here are a few group-friendly recipes that will keep your peeps happy over the holiday season. And full 🙂
Ahh bean dip, the great peacemaker. This is a cheesy, chipotle-infused concoction that usually disappears fast. I'm a big fan of Mexican oregano in this bean dip, but you'll still get a good result if you don't have any on hand.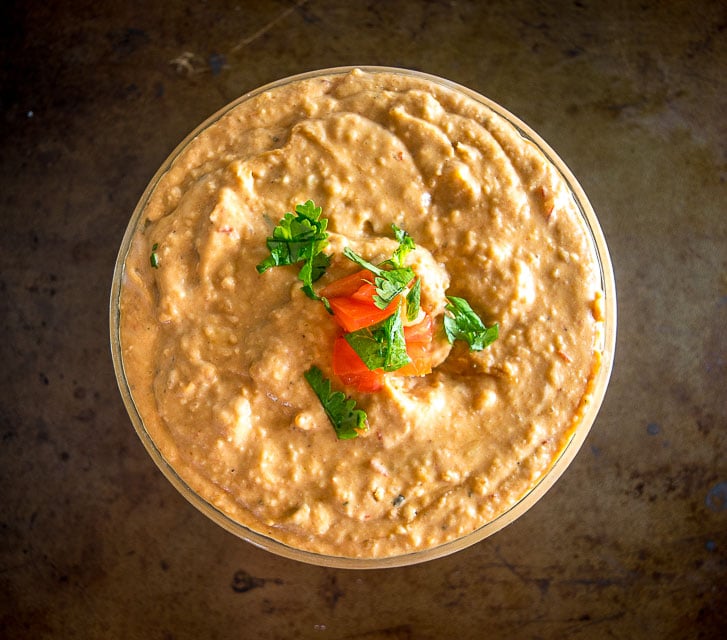 Here's another crowd pleaser — Nachos! Even though these Nachos are topped with all sorts of goodies, it's the fiery black beans that turns them into a keeper for me. Expert Nacho advice: I usually make multiple single layer batches so they stay crispy — the double or triple layer batches will usually turn into a soggy mess before you can finish eating them.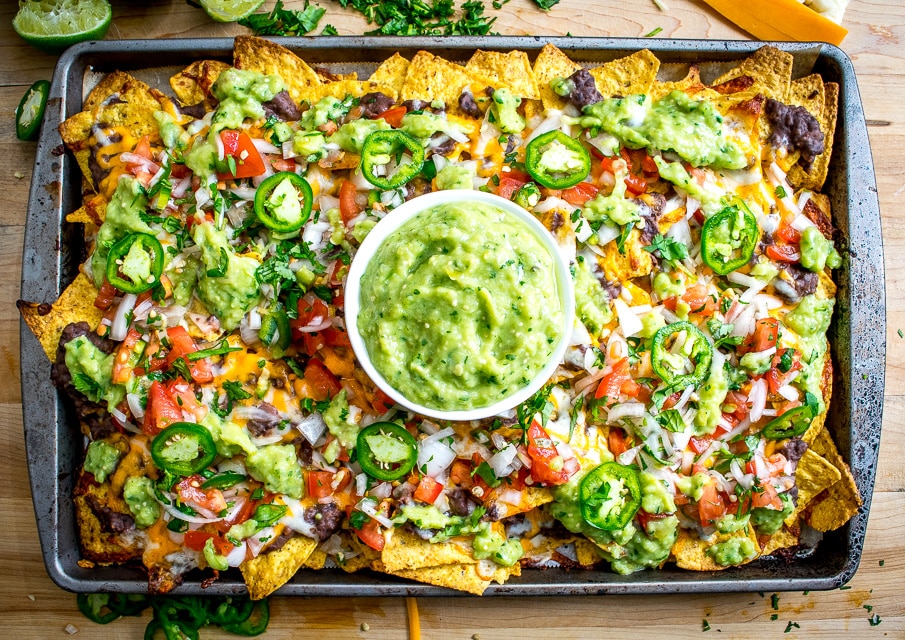 This is a simple, rewarding soup that highlights the rich, complex flavor of roasted poblano peppers. A perfect way to warm some bones on a cold day.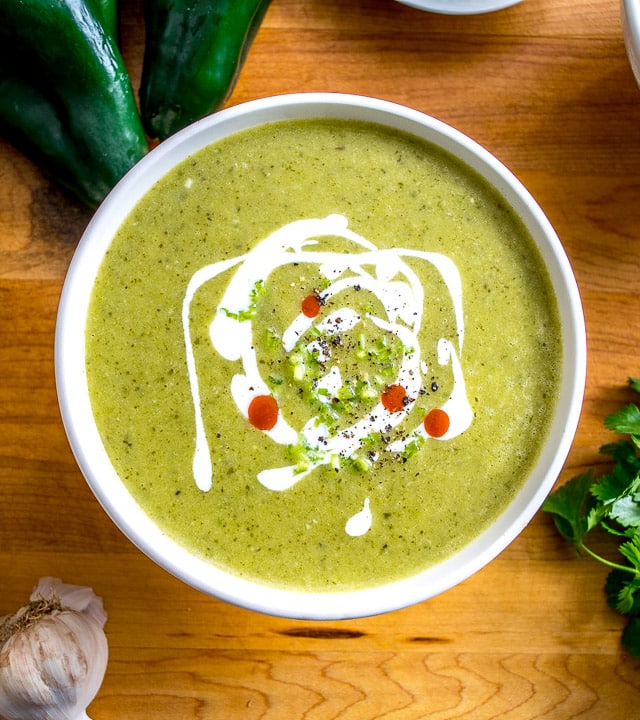 Easily one of the most popular recipes on this site. Adding bacon to a batch of pinto beans is a real treat and keeps me coming back to this recipe on a regular basis. If it appeals to you in the slightest then go for it as it is a welcome upgrade to plain ol' beans.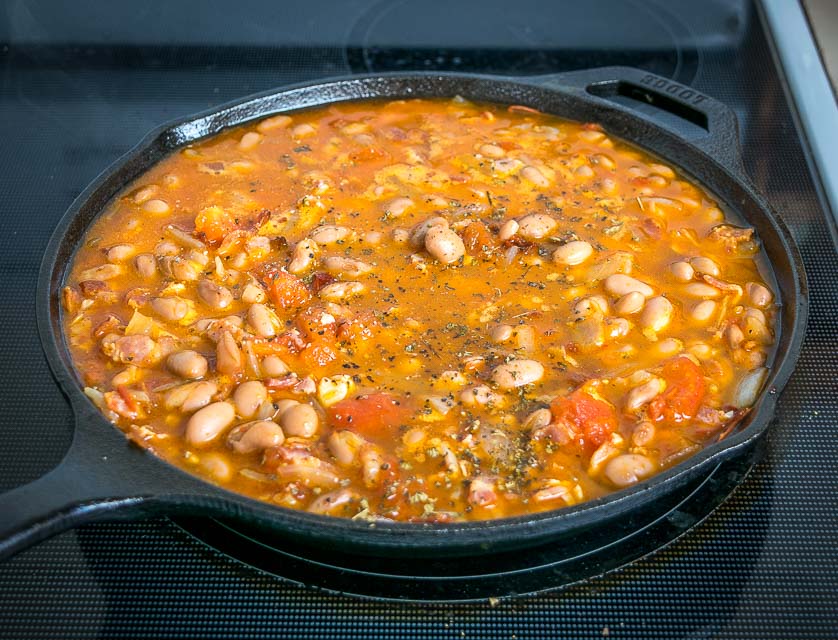 This is such an easy Queso recipe! Tons of flavor from the smoky, fiery chipotles but you can always dial back on them for a milder version. Surround it with plenty of tortilla chips and all will be well.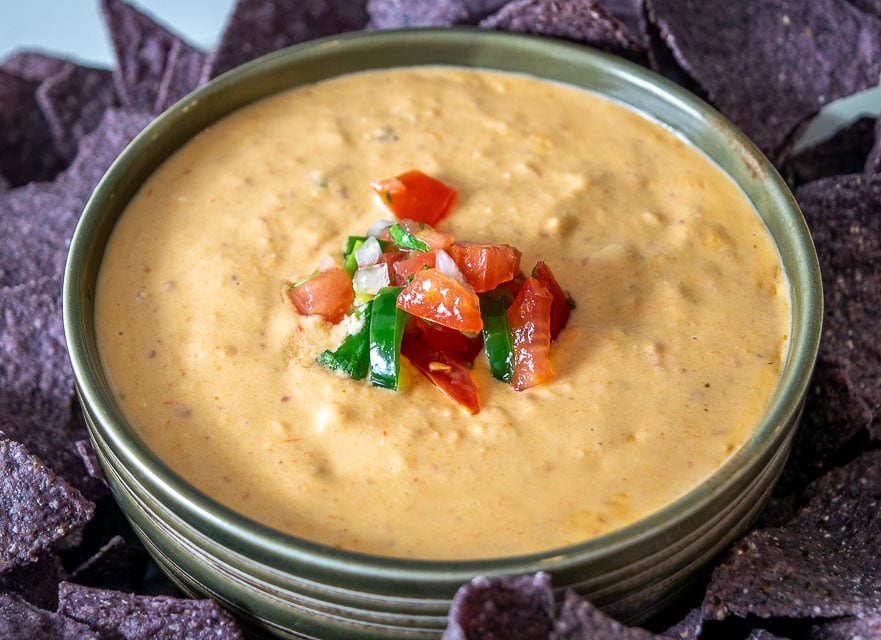 And finally, this is a perfect Salsa for the center of the appetizer table — combine both tomatoes and tomatillos and you get a completely unique flavor. It'll be warm out of the blender but consider cooling it down before serving as the flavors seem to pop a little more when it's chilled.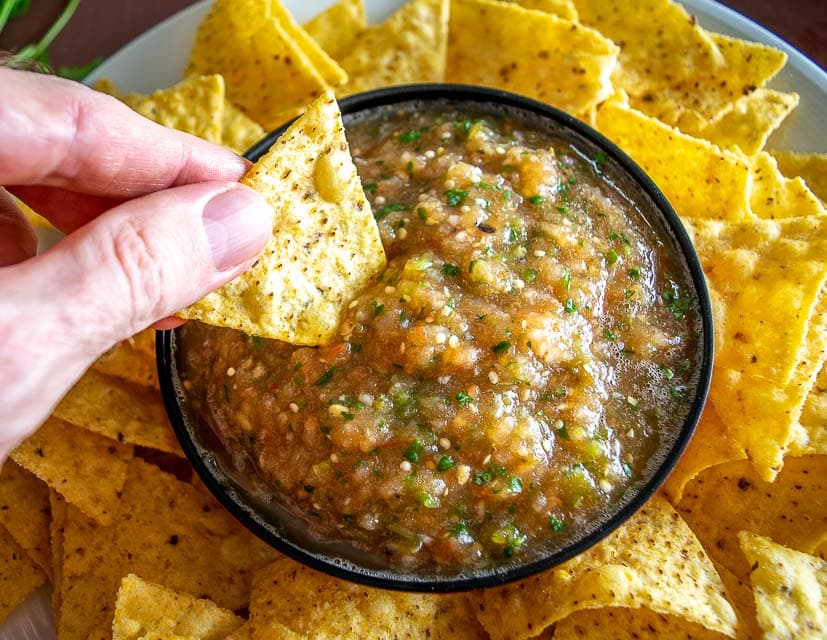 Okay, I hope you have some new ideas for the holiday season! Let me know if you have questions about any of the gift ideas or recipes.
Buen Provecho!
Still hungry?!
Want to receive Mexican Please recipes via email when they are posted?  Sign up below to subscribe.  All recipes are spam free.