Somehow another year has passed! That means it's time for the annual "Best of" list so let's get to it -- I hope you find some keeper recipes here!!
48 recipes were added to the site in 2019 and these are the Top 11 choices that want to be part of your New Year's kitchen routine. About half of the recipes are in the list based on traffic and page views, and half were chosen by me because they are the ones I make most often 🙂
I'll also include a list of the all-time most popular recipes on Mexican Please. These are the pages that get visited most often on the site (according to Google), and some of the entries might surprise you so check it out if you want to see what people are searching for most.
Okay, here are the top Mexican Please recipes of 2019. Enjoy! (Click the recipe name to see full instructions or to print them out.)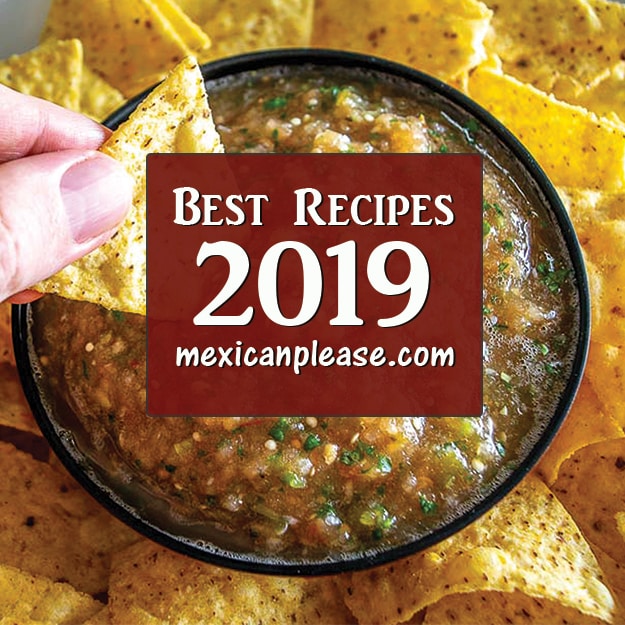 Pork shoulder really responds to a low-and-slow cooking approach, and this recipe adds in a quick brine to give the pork even more flavor. Be sure to take a taste of the resting juices after cooking the pork as they have one of the most satisfying flavors in all of Mexican cuisine -- at least according to me 🙂 You can drizzle those juices over the shredded pork and crisp them up under the broiler right before serving -- so good!!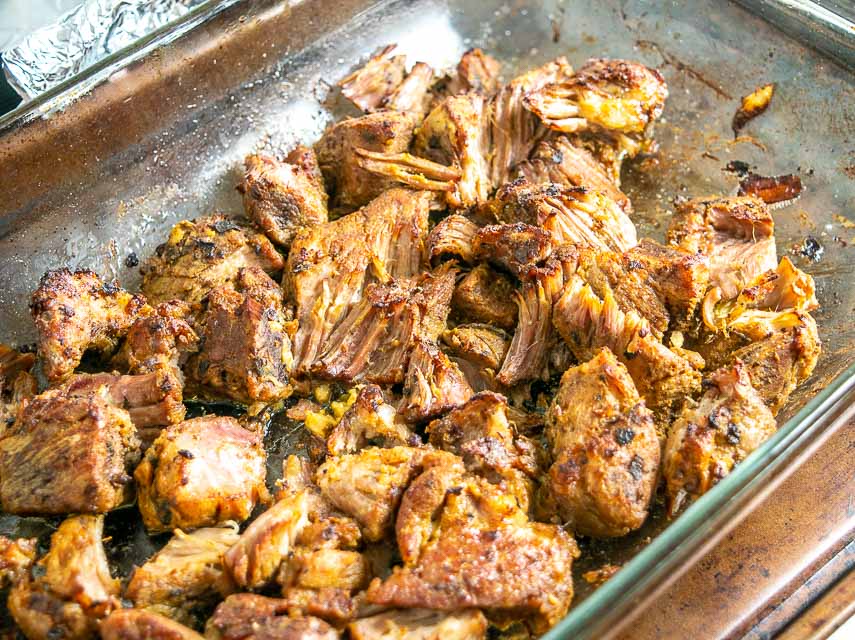 This one is definitely towards the top of my list. Most Salsas on the site will use either tomatoes or tomatillos as the base, but when you use both you get something completely unique. It has a wonderful flavor and it's super easy to make too.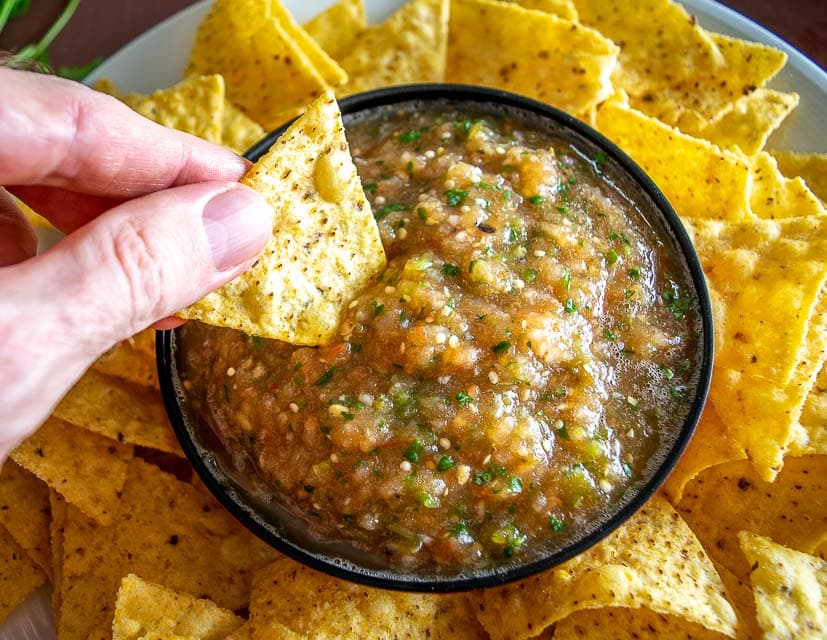 Hello delicious zucchini dish! Technically, you can use any squash you want for this recipe, but I used all zucchini for this version. I served it up with some corn but you can consider that optional as well. This is a tasty option if you're looking for a vegetarian filling for your tacos, burritos, tostadas, etc.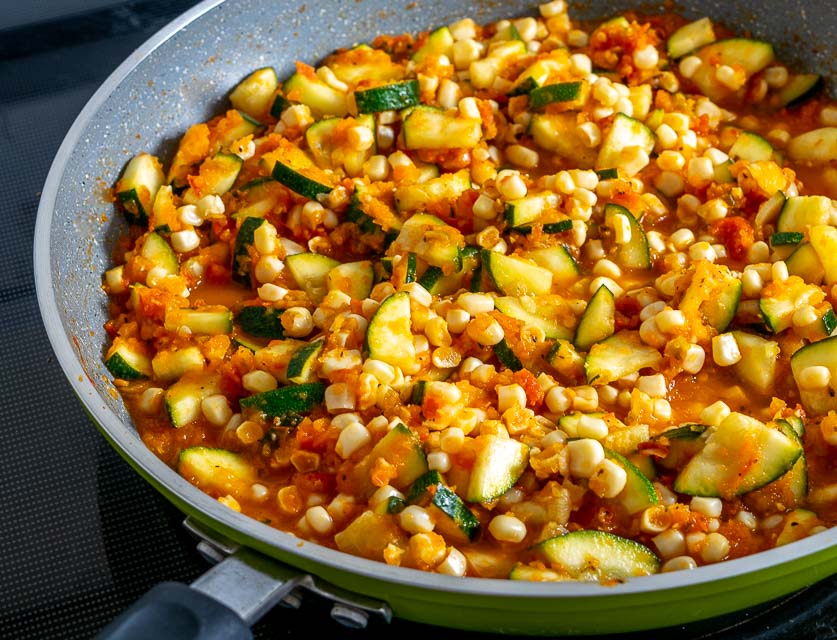 If you've ever come across a taqueria green sauce that is light, creamy and on the verge of being bland, then you already know Salsa de Aguacate! It's a watered down avocado sauce that's designed to be a mild dance partner for big, meat-heavy tacos. I use this sauce with Carne Asada tacos and it's an awesome recipe to have in your arsenal.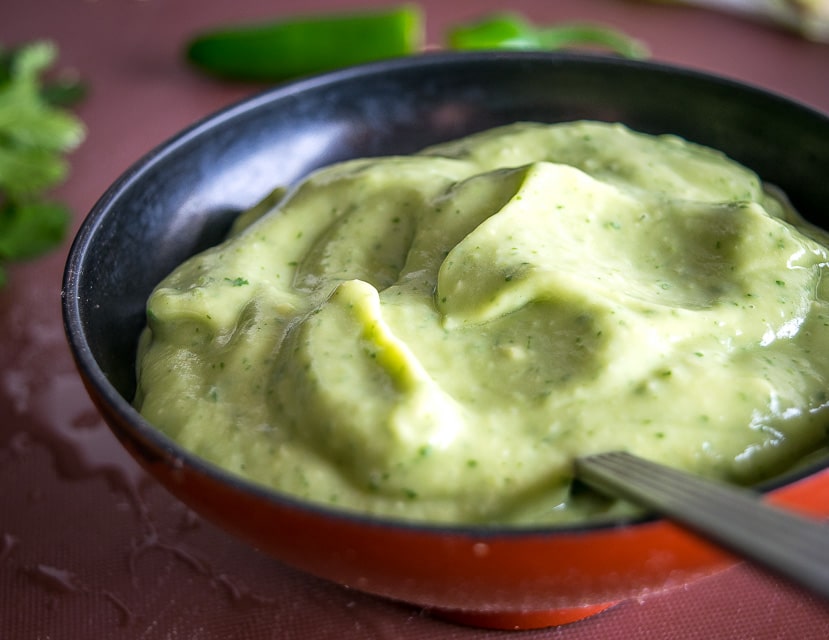 I made tostadas way more often in 2019 than previous years -- they are wildly versatile and it's super easy to bake your own tostada shells at home. A simple tostada with refried beans, Chicken Tinga, and Queso Fresco is absolutely delicious and that's what I did in this Tinga Tostadas recipe. Be sure to add tomatillos to your Tinga as it makes a huge difference.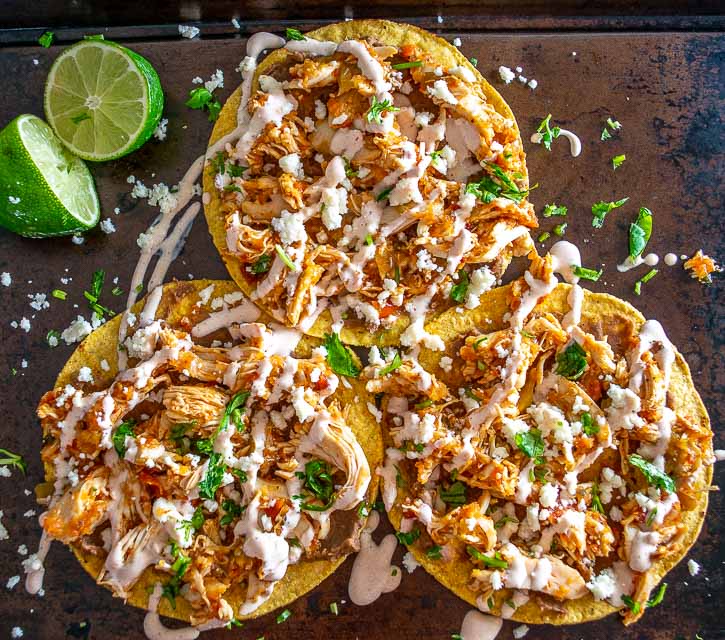 Next time you've got the option of getting some Hatch chiles in your kitchen then consider making this simple and rewarding enchilada dish. Hatch chiles have a unique, buttery flavor, and if you let them do most of the work in the sauce then you'll be a happy camper.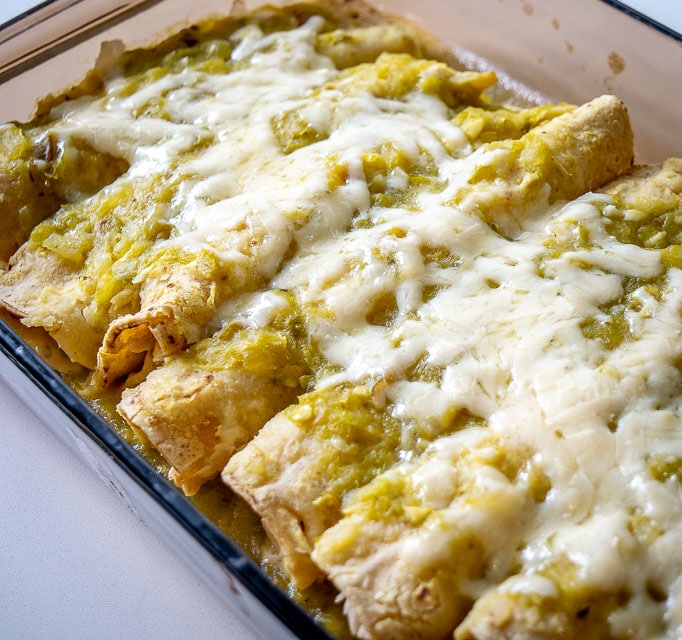 Ahhh what a treat to have two good options for making Carne Asada at home -- you can choose from this marinated version or this dry rub version. Both use skirt steak as the cut of choice as skirt is loaded with flavor and easy to cook. A traditional taco combo to keep in mind: crispy corn tortillas, melted cheese, fiery Carne Asada, fresh Pico de Gallo, and a squeeze of lime. Yum!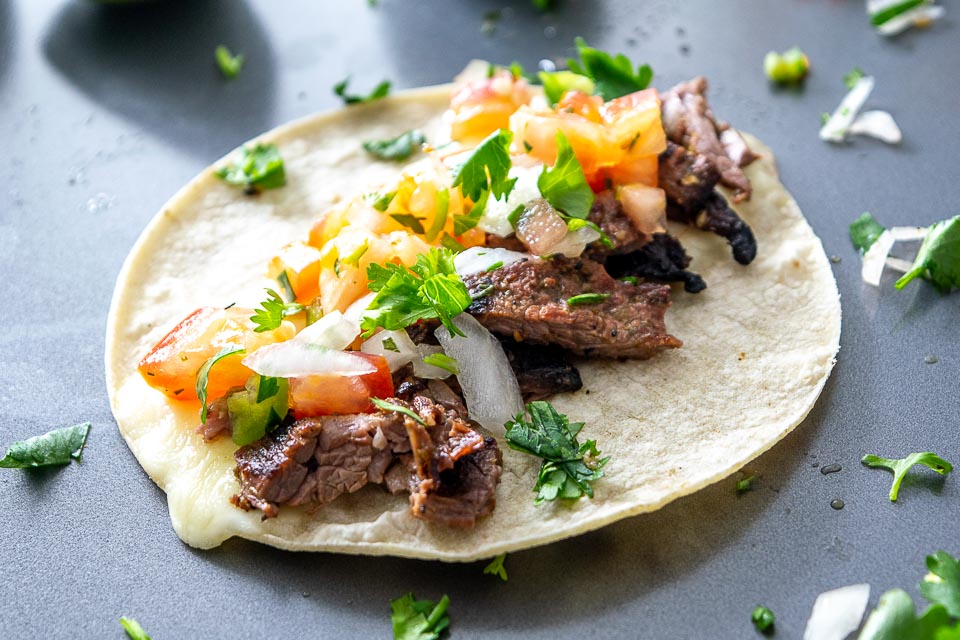 You can make a wildly versatile batch of Papas con Chorizo and it's much easier than you think! I used chipotles to flavor this version and it's a great option for some epic breakfast burritos.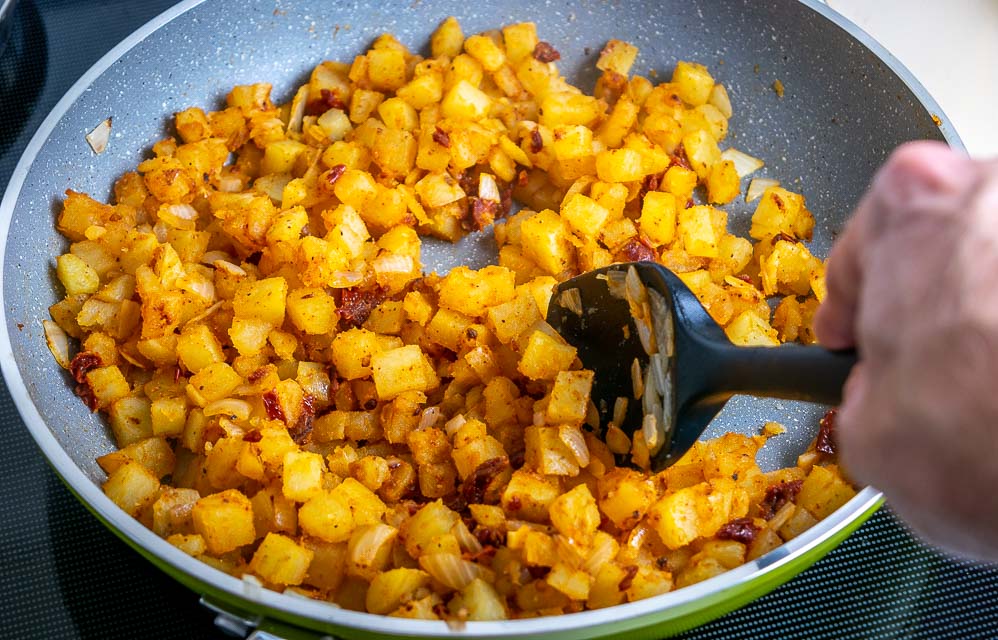 This is an easy recipe if you want to get familiar with atoles -- these are traditional Mexican drinks that use corn as the flavor base. Combining masa harina and chocolate makes for a delicious, hearty drink that will quickly warm up the bones on a cold day.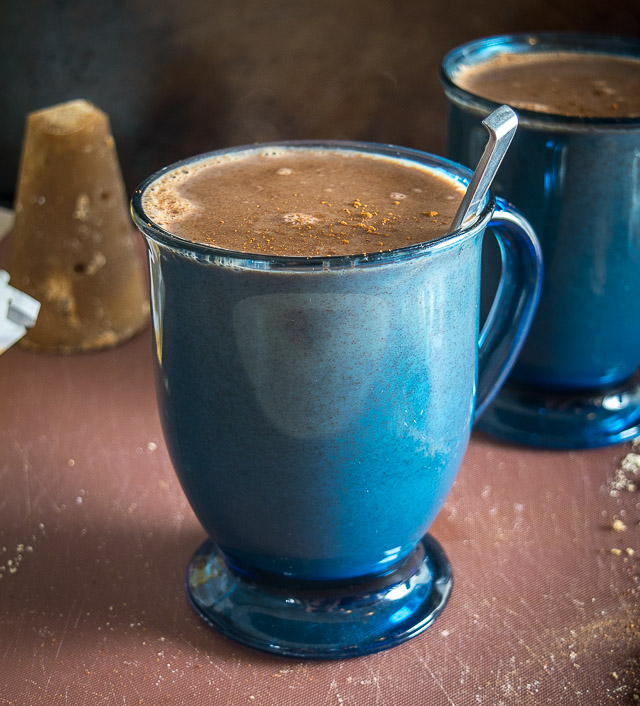 I love it when subtle changes to familiar ingredients makes a completely unique dish, and these Entomatadas are the perfect example of that! Think cheesy corn tortillas drenched in a light tomato sauce and you're right on track. The key is to let the roasted tomatoes do most of the work -- if you keep the onion and heat in the background then you're in for a treat.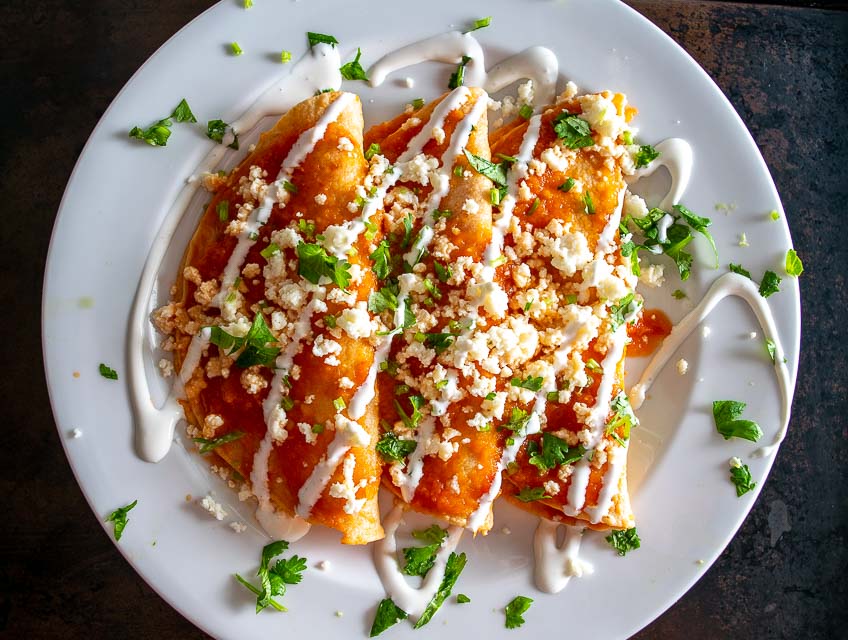 And who doesn't love Queso Dip?! Flavor your Queso with a tomato-chipotle mixture and life is solved. Plop it on any table and it will instantly draw a crowd, so consider yourself warned!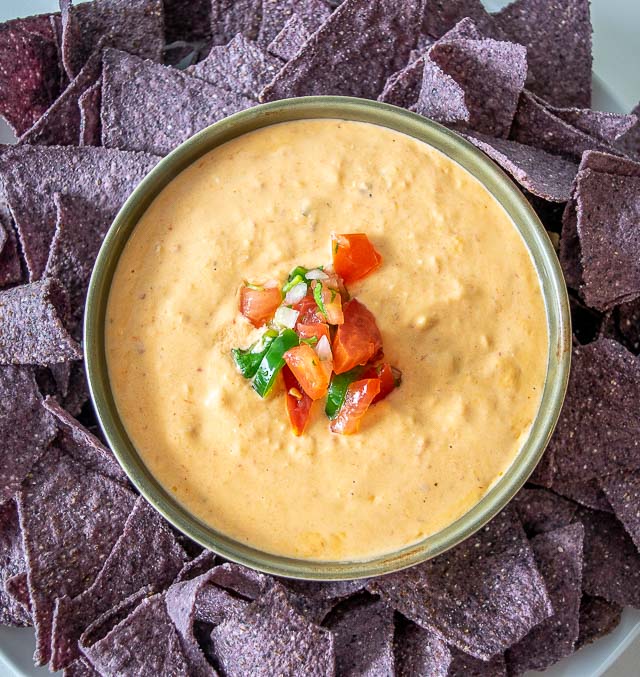 And if you're curious, here are the all-time most popular recipes on the site, solely based on traffic and page views.
Okay, let me know if you have questions about any of these recipes as my stomach is quite familiar with them 🙂 Cheers.
Our latest post details a simple grocery list for access to 37 Mexican recipes.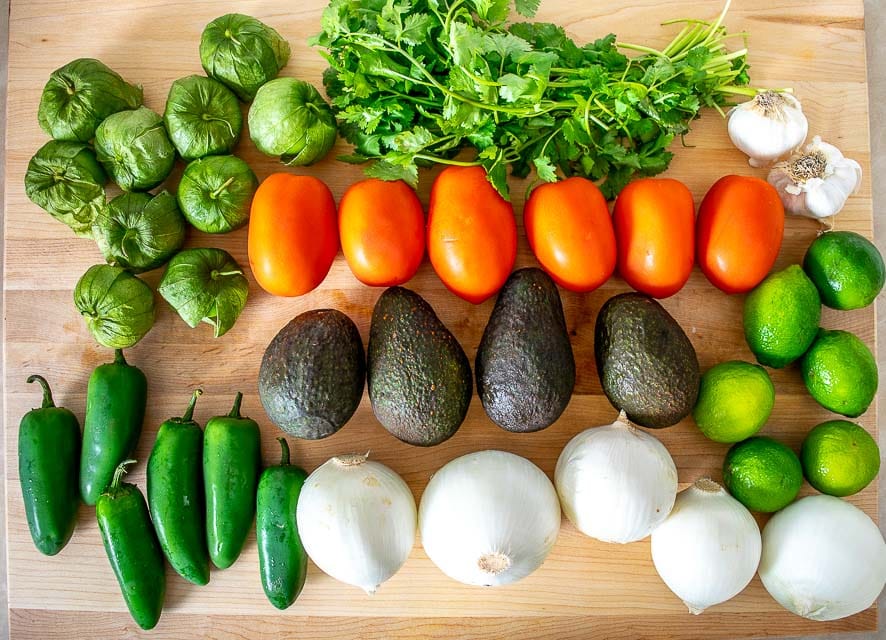 Still hungry?!
Want to receive Mexican Please recipes via email when they are posted?  Sign up below to subscribe.  All recipes are spam free.