You're lounging in a plush sea side cabana after an afternoon snorkel in transparent ocean water.
'Quieres un poco de salsa picante?'
Errrr, what?
Your Significant Other has ordered some lunch while you were finishing your swim and a waiter has arrived with a plate of fish tacos.
The waiter repeats himself, 'Quieres un poco de salsa picante?'
Sure.
Which one sir?
I don't know!
If you're in Mexico most likely you'll be choosing from one of these 4 hot sauces to liven up your lunch.
And the good news is you can easily get them north of the border too. They can be livelier than some of the hot sauce standbys in the States so give 'em a chance and you might find a new keeper.
Cholula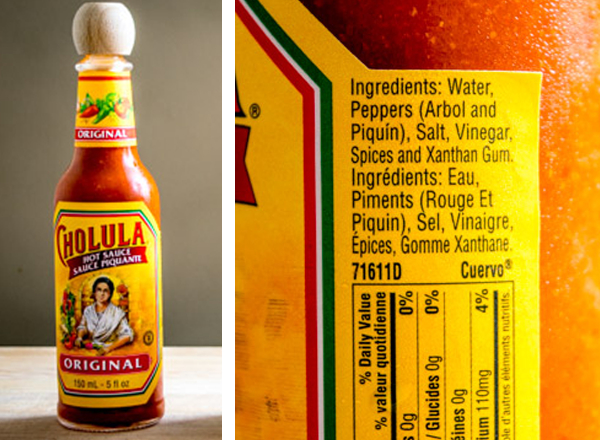 This is probably the most common Mexican hot sauce north of the border. Originating in Jalisco, Mexico, it has a sharp burst of heat from the Piquin peppers. A reliable, general purpose hot sauce.
Heat factor: 6 out of 10
Tapatio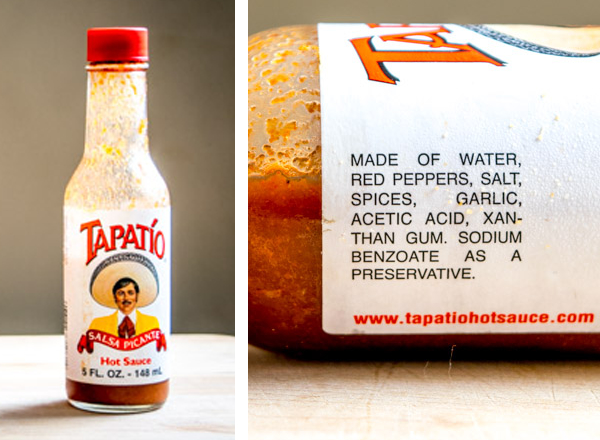 OK, technically it's from Southern California, but you'll still find it frequently in northern Mexico.
It's the mildest of the batch we are looking at today. It's a good gateway hot sauce and seems like a hybrid between traditional picante sauces and their milder American counterparts.
Heat factor: 5 out of 10
Valentina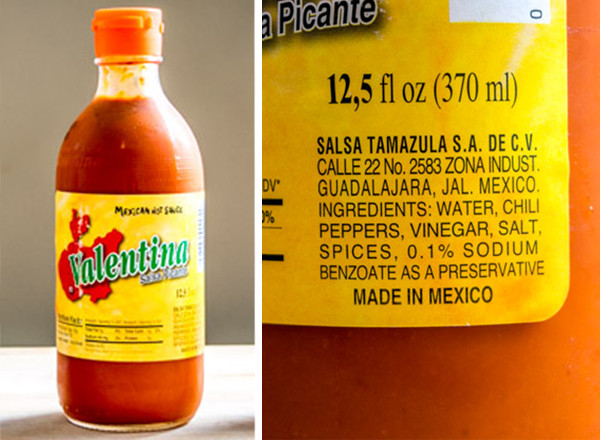 Probably the most popular hot sauce in Mexican taquerias. Its reach is still expanding and now you can get it quite easily in the States.
It's easily my go-to hot sauce, with an initial heat burst followed up by a subtle, tangy citrus flavor. Not all picante sauces can claim to have both heat and flavor, but this one does.
Heat factor: 6 out of 10
El Yucateco Habanero Sauce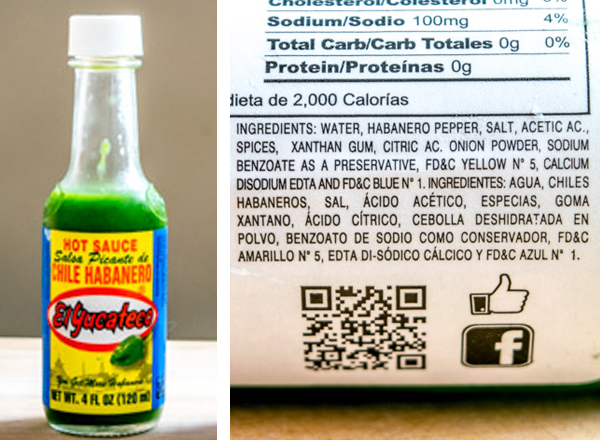 Every kitchen needs an equivalent of El Yucateco habanero sauce. Sometimes you just need some heat!
Habaneros have 20-30 times the amount of capsaicin (heat) that jalapenos have, so as you would expect this sauce has real kick to go along with along with a sharp, tangy flavor.
Heat factor: 9 out of 10
One last note
There's one other factor that makes Valentina my current hot sauce of choice. It can be seen here:
See how the Valentina has a higher viscosity than the other sauces? Why would this matter?
A higher viscosity means it will hold its shape just a bit more than the other sauces. So instead of liquid pooling at the bottom of your plate, you'll get clumps of high-potency flavor clinging to each bite. Que bueno.
Keep an eye out for any of these hot sauces and consider adding them to your repertoire. Most can be found in gourmet stores or Latin markets, and sometimes in the ethnic food aisles of the bigger supermarkets.
Good luck!
Want the latest recipe? Click your favorite from these options and follow me: Instagram, Facebook, Pinterest, TikTok, YouTube.
Update: don't forget that you can always make your own hot sauce at home and it's super easy to do. We just put up a recipe for a homemade Habanero Hot Sauce using habaneros, peach, and pineapple and it is delish! And we also have recipes for some fiery Chipotle Hot Sauce and this vibrant Green Hot Sauce.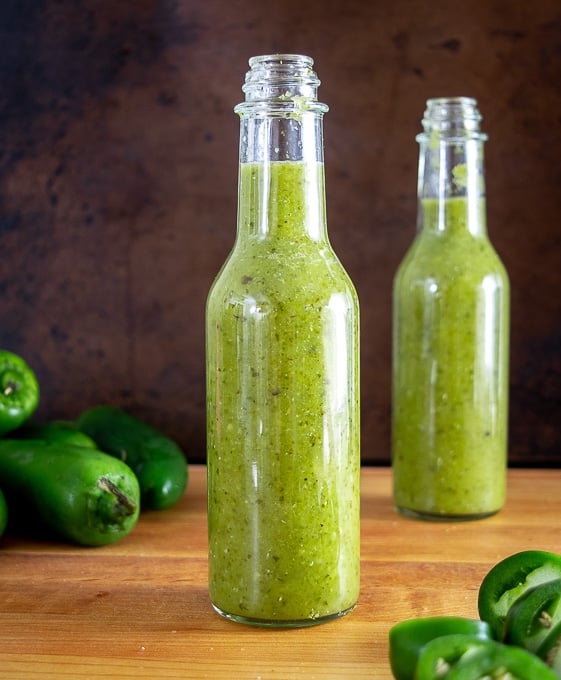 More details on How To Make Hot Sauce can be found here.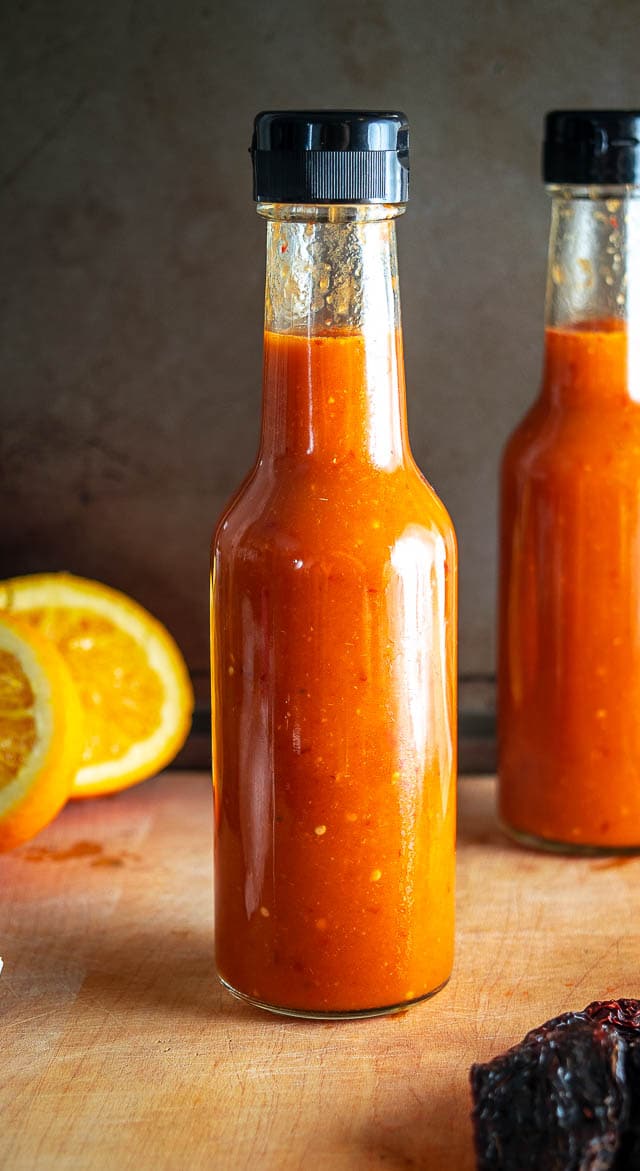 P.S. We use Valentina to make a wicked Michelada.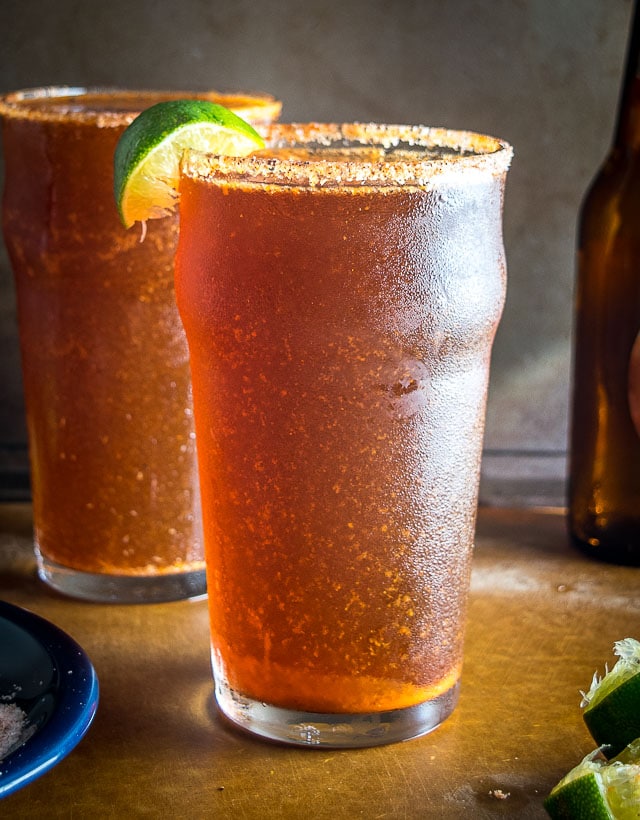 Still hungry?!
Want to receive Mexican Please recipes via email when they are posted?  Sign up below to subscribe.  All recipes are spam free.