Does Mexican sound good but you're not sure where to start?
I get emails like that all the time from people overwhelmed by the endless recipes you can find online these days. Well...this list will take care of that!
These are my all-time favorite recipes on the site and they are the ones I make most often. If you're new to any of them please consider giving them a go! There are 22 options in this list and they are all the real deal -- I hope you find some keepers!
Click the name and it will take you to the recipe page on this site that has a printable recipe box.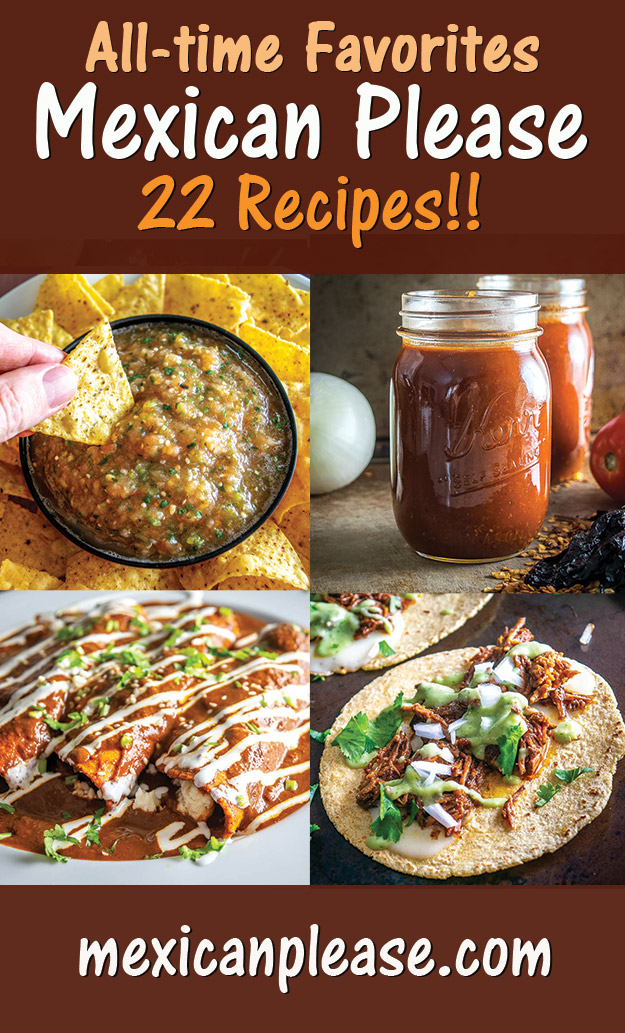 And last but not least, these Chicken Tacos bring back so many good memories that I had to include them in this list. When I first started cooking Mexican I was obsessed with making everything from scratch. Do that for a simple batch of Chicken Tacos and you'll be blown away at how good they can taste when done right.
Okay, let me know if you have questions about any of these recipes. I hope you find some keepers!
For up-to-date recipes follow me on Instagram, Facebook, or Pinterest.
Want to see the latest post? It's this list of 10 recipes you can make with Poblano chiles.