Got any extra Poblano chiles laying around? You may be surprised how useful they can be!
I'll list 10 recipes below that will poblanomite your kitchen, but first I want to mention a couple tricks to keep in mind when using these beauties.
If you're new to Poblanos, don't forget that you'll want to roast them first! This is the most important step as it gives them incredible depth of flavor. Plus it makes your kitchen smell heavenly 🙂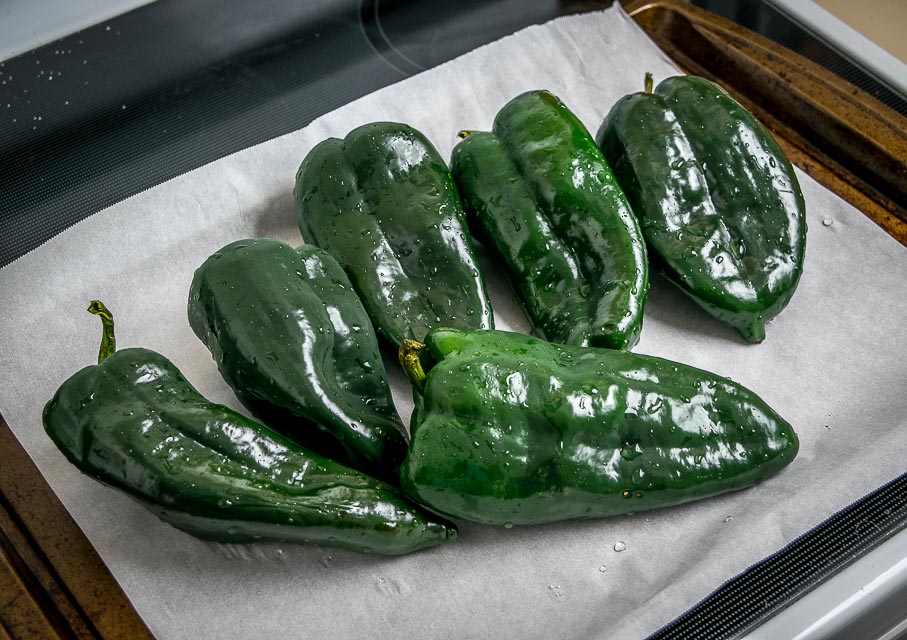 You'll see people roast Poblanos over an open flame, or in a skillet, or under the broiler -- these are all worthy options because they all involve HEAT and that's the key to deepening their flavor.
For simplicity, I just plop them in the oven for 20-30 minutes and this does the job quite well.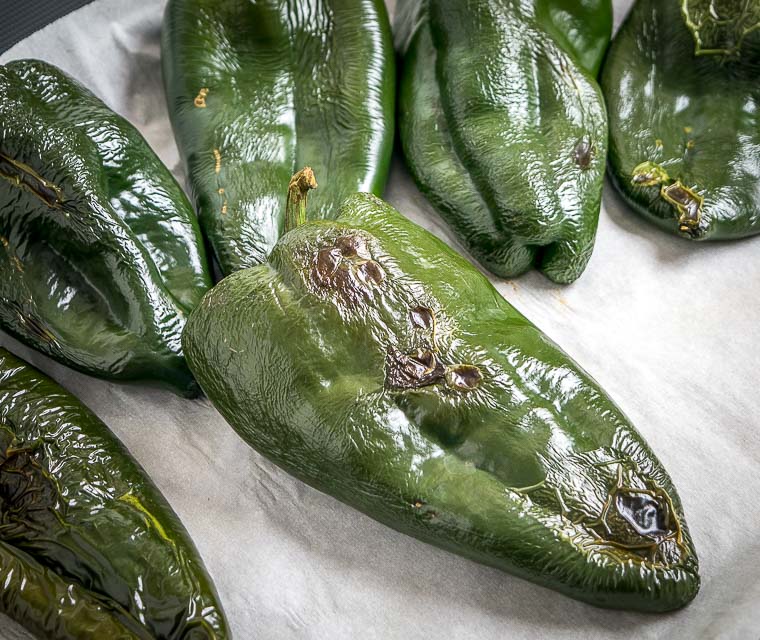 I also want to mention that it's not crucial to remove all the puffy skin from the Poblanos once you roast them. Most of the recipes in this list will blend the Poblanos into a sauce, and for those purposes it's fine to leave the skin on as it won't affect the final flavor of the dish.
But for dishes like Rajas that serve up the Poblanos in strips I do remove the puffy bits of skin. It can be annoying to have dangling bits of skin when you take a bite, so I pull off as much skin as possible when using that serving style.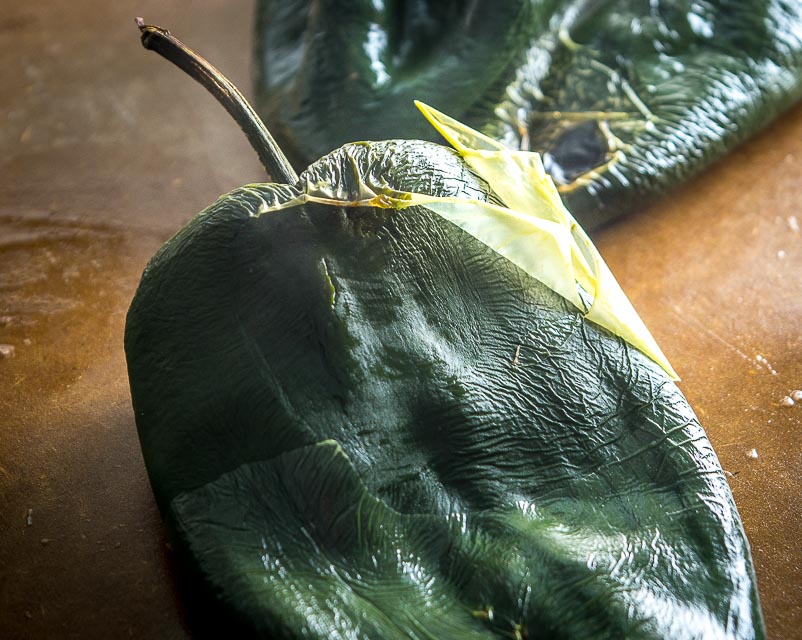 Okay, here are your best bets if you want to expand your Poblano repertoire! There are 10 recipes to choose from here, I hope you find some keepers!
Click the recipe name and it will take you to a page on this site where you can print out the instructions.
What a treat to put these Stuffed Poblano Peppers on the kitchen table in front of friends and family! They are easy to make and have a unique, satisfying flavor -- the combo of the hearty beef mixture and the roasted Poblanos is a match made in heaven!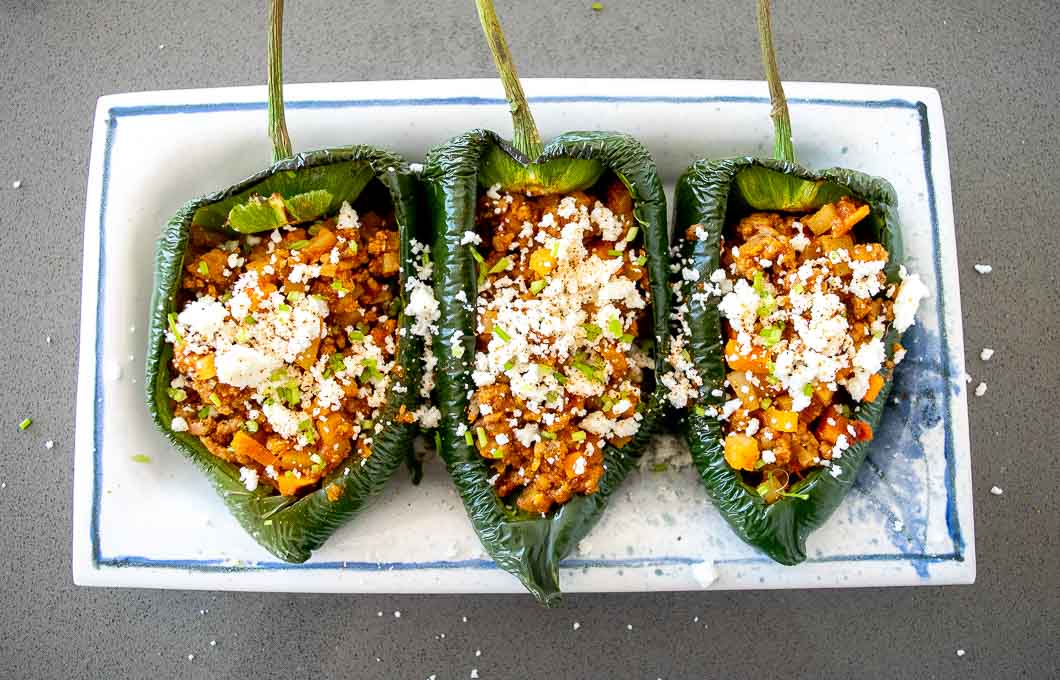 This is a great option for a quick, satisfying vegetarian meal. It's also the perfect showcase for that awesome roasted poblano flavor. Beans, cheese, roasted Poblanos, freshly chopped cilantro -- yes please! And for all you carnivores out there you might be surprised how long this meal keeps you full 🙂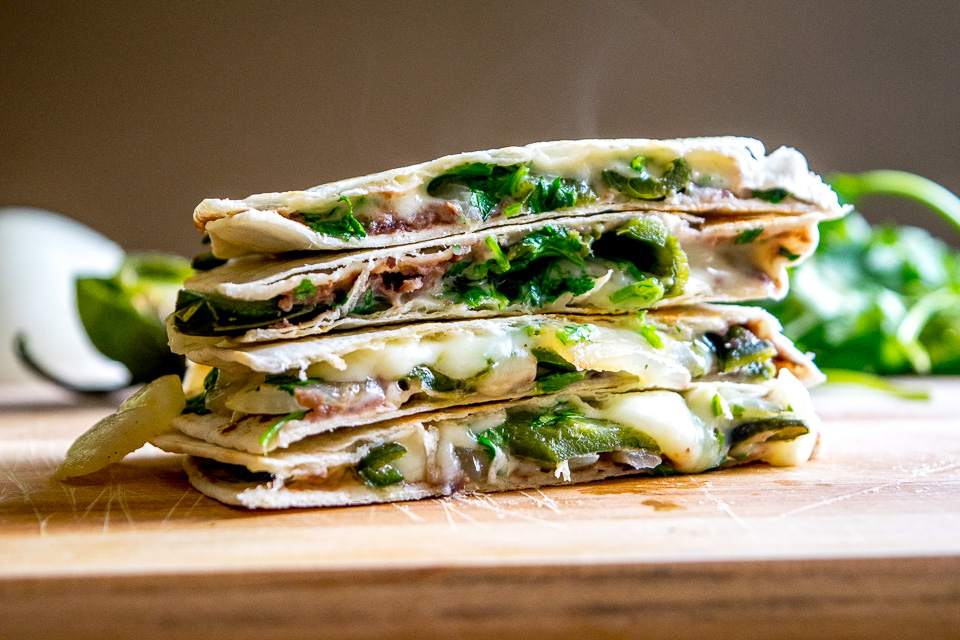 Who knew that Poblanos and potatoes prefer the same amount of oven time?! That's the key to this delightful hands-off dish -- chop everything up, plop it in the oven, and let the enticing smell bring your peeps to the breakfast table.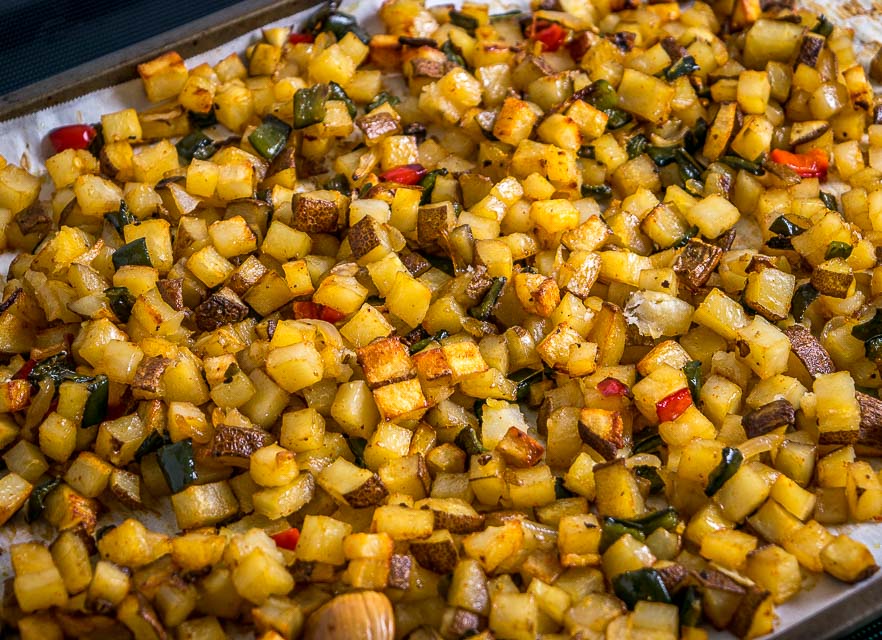 As I mentioned recently, this is the most debated recipe on the site! Poblanos are mild by nature, but when you use a bunch of them the heat can really add up. Some folks are overwhelmed by the fiery nature of this soup, and some find it absolutely delightful. Including me 🙂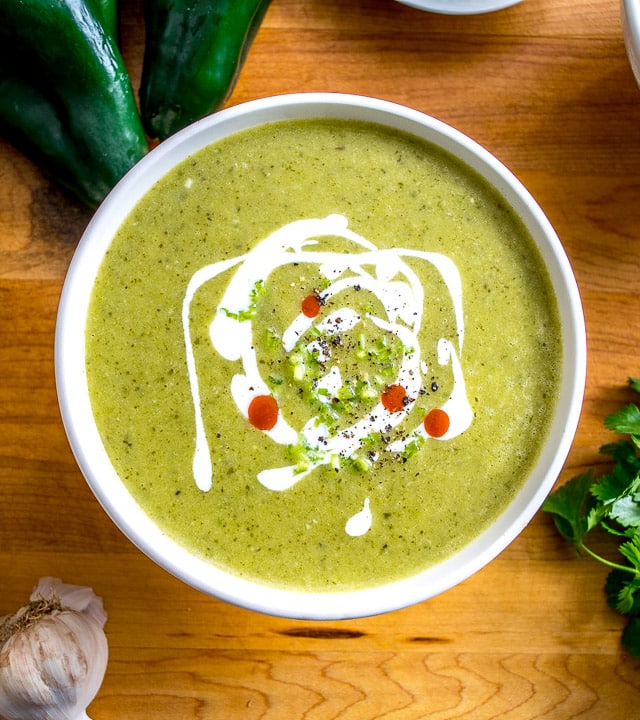 Roasted Poblanos swimming in a cream sauce? Is that allowed?! I also add some potatoes to the mix and that makes this classic Mexican dish a bit heartier.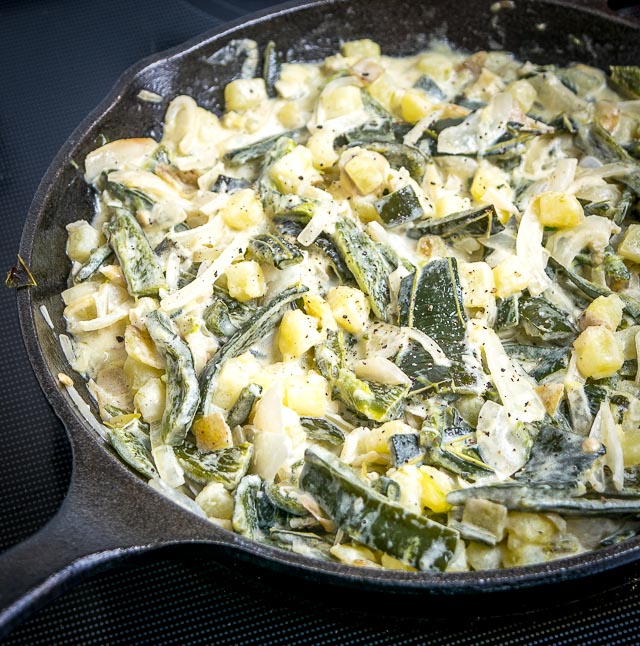 If you've made Salsa Verde before then this dish will be a breeze for you. You're just adding some roasted Poblanos and Mexican oregano to create that classic Chile Verde flavor. This green sauce is a sublime treat when it's freshly blended, and even if you serve it up with plain ol' rice and beans you'll be a happy camper.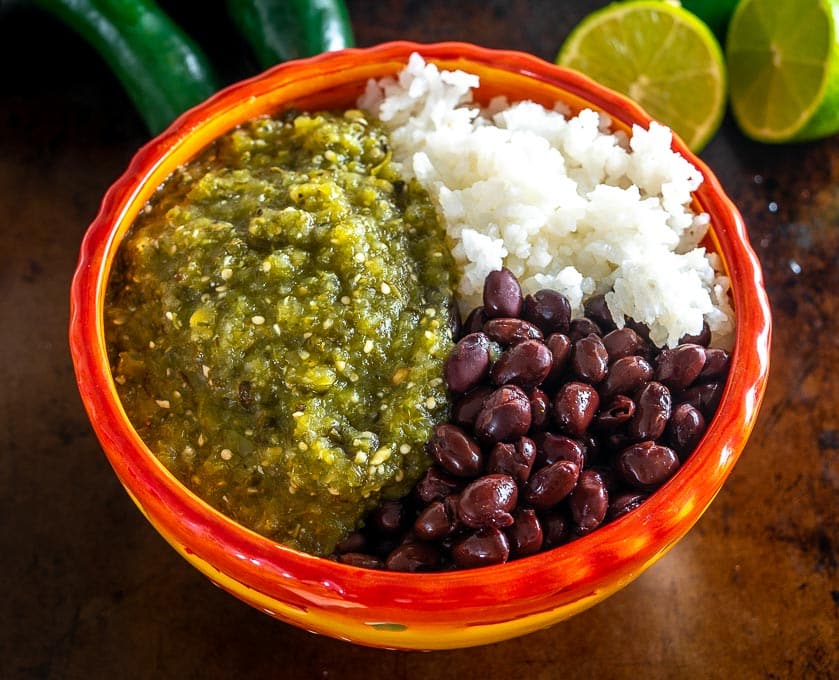 These Enchiladas Suizas use the same trick as the Chile Verde. We're simply adding some depth to a classic green sauce in the form of roasted Poblanos. Add a dash of cream and you've got delicious, creamy Suizas in the house!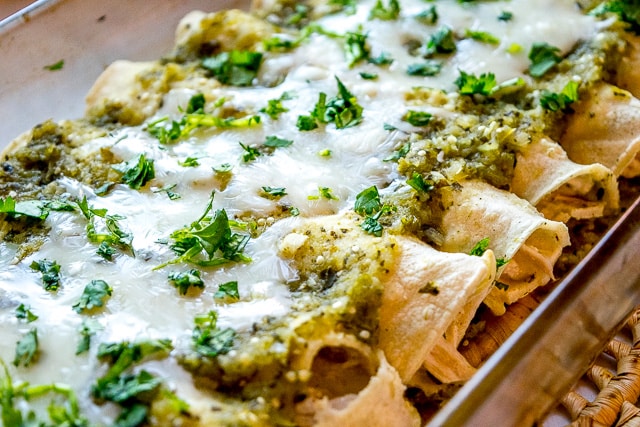 Freshly roasted Poblanos are key to this flavorful Mexican Green Rice. I will occasionally add some spinach to this dish too. Please try to use some stock that you trust with this rice as it can impact the final flavor quite a bit.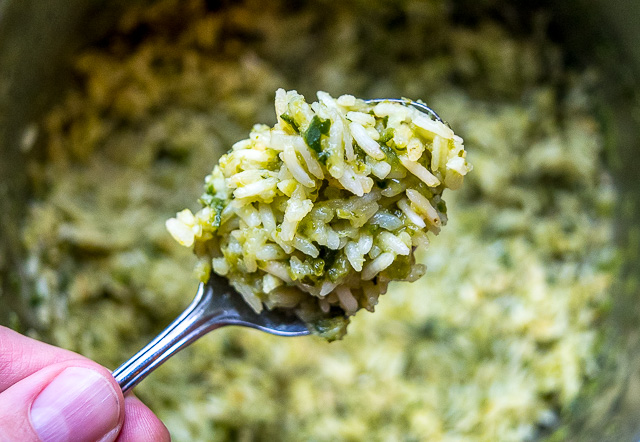 If you add roasted Poblanos to a gooey Queso Dip you are in for something special. This dip brings the heat from an additional Jalapeno, but you can consider that optional if you want a milder batch.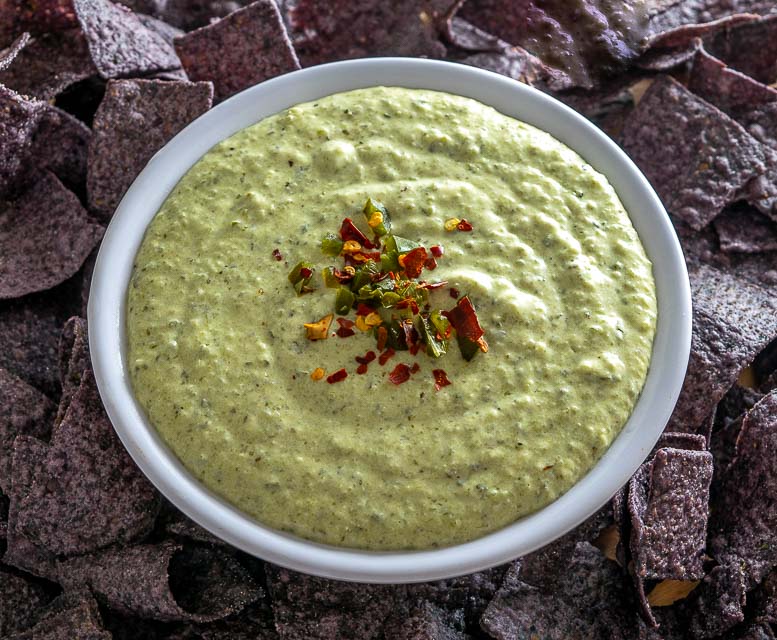 This
Potato Bacon Poblano Soup
is my comfort food lately! It's a hearty, filling soup with a hint of that sweet roasted Poblano flavor. So good!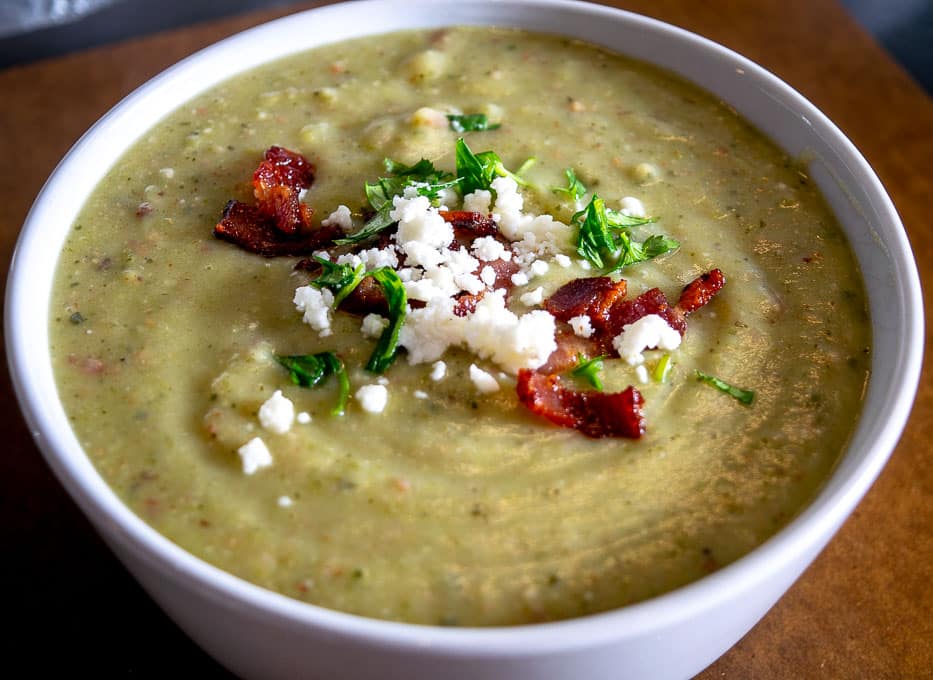 I like keeping big batches of this Chicken Chile Verde in the fridge for some quick, no-thinking-involved meals. Lately I've also been brining the chicken and this gives it a delicious bump in flavor. See
these Chile Verde Tortas
for a variation.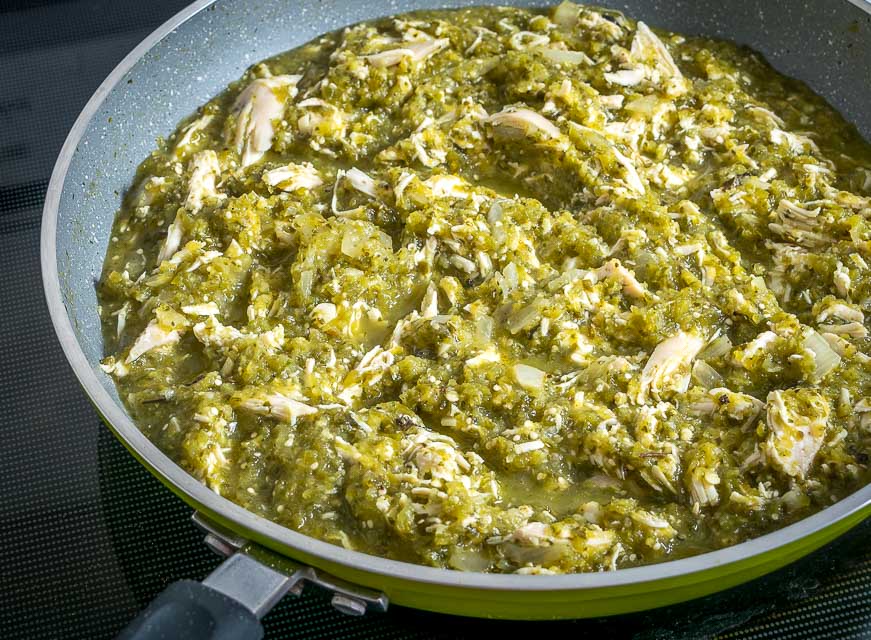 This Pozole Verde uses the same delicious ingredient combo as the Chile Verde sauce. Add some stock and hominy to the pot and you've got a heart-warming batch of Pozole on your hands. So good!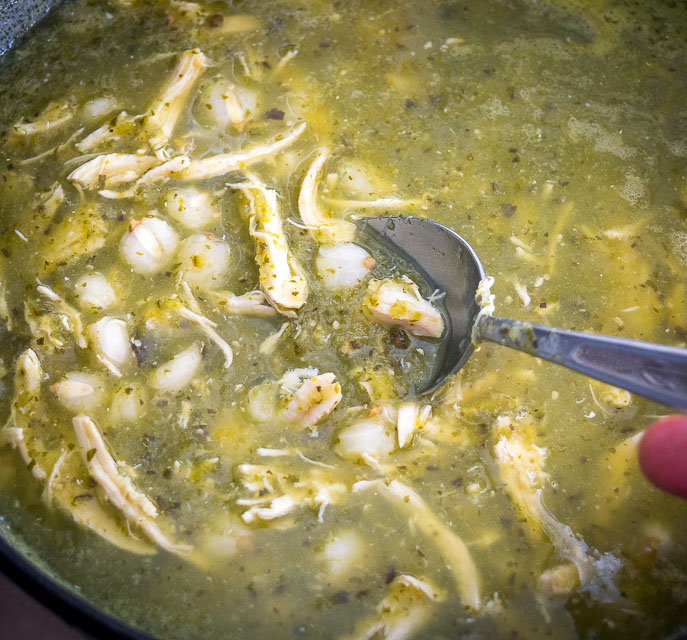 Update: I just added a vegan version of the original Poblano Soup to the site! This version also has some corn in it, and that will dilute the heat a little bit if you want a milder version.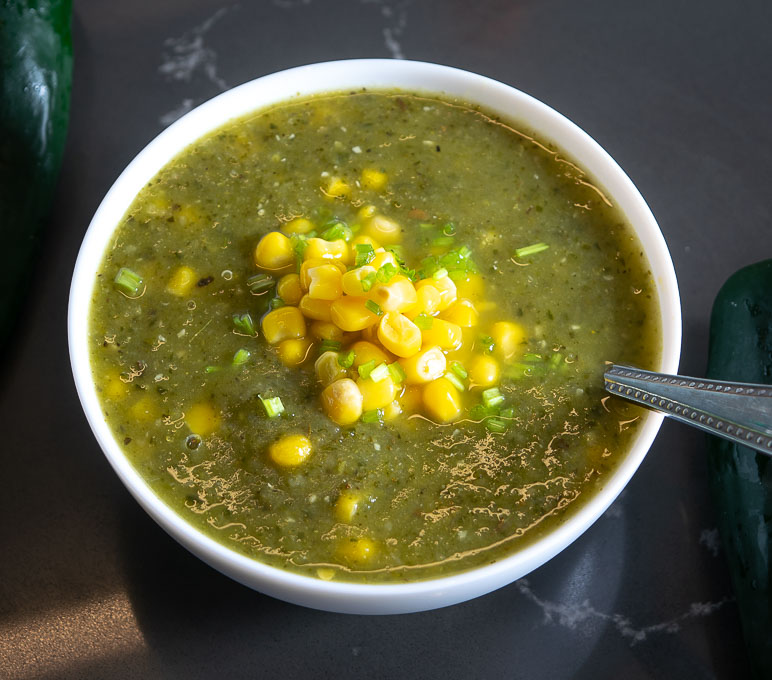 And if you've got just a single Poblano laying around then make this
Quick Poblano Soup with Mini Pico Quesadillas
. It's a great example of the fridge determining the meal, and I am really enjoying these leftover type meals lately!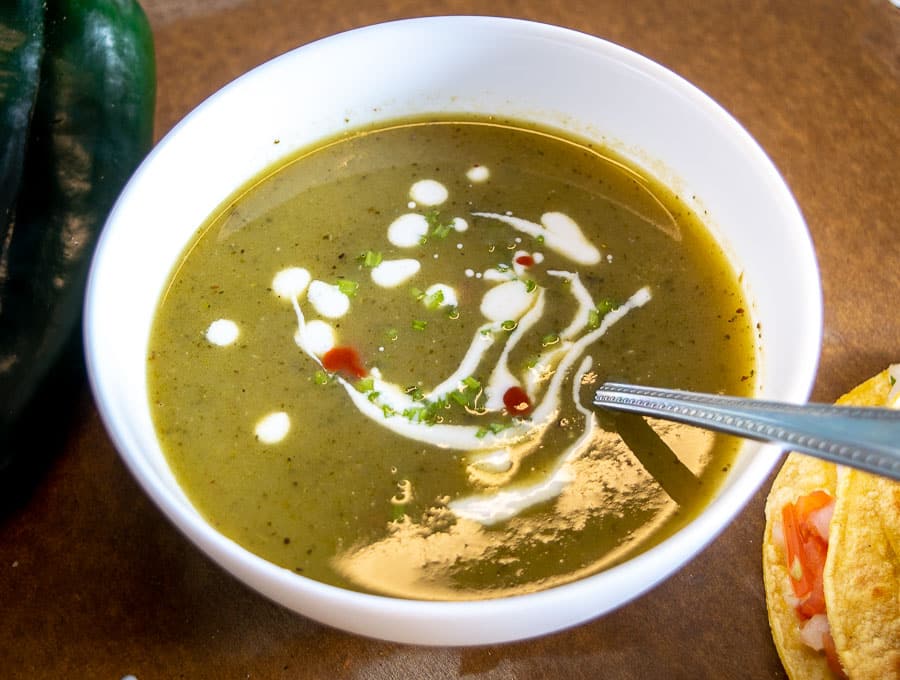 Update: I just added
these Vegetarian Stuffed Poblanos
to the site! It's a simple rice-and-beans mixture on the inside, but when you load them up with a freshly made Salsa de Aguacate they are dee-licious!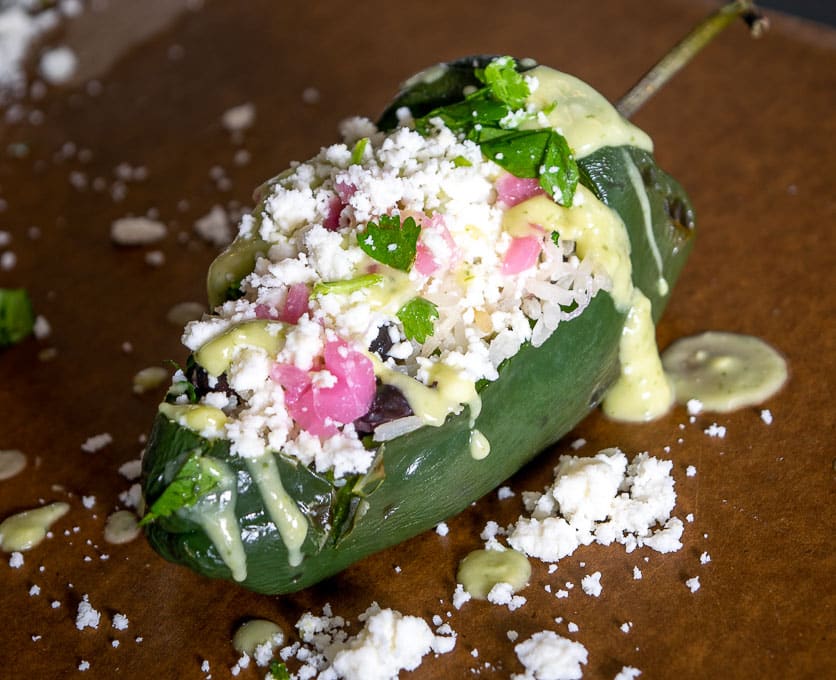 Another new one! Just added these
Creamy Poblano Enchiladas
to the site. The cheesy, gooey bites are my favorite part of this recipe, so I highly recommend loading them up with cheese 🙂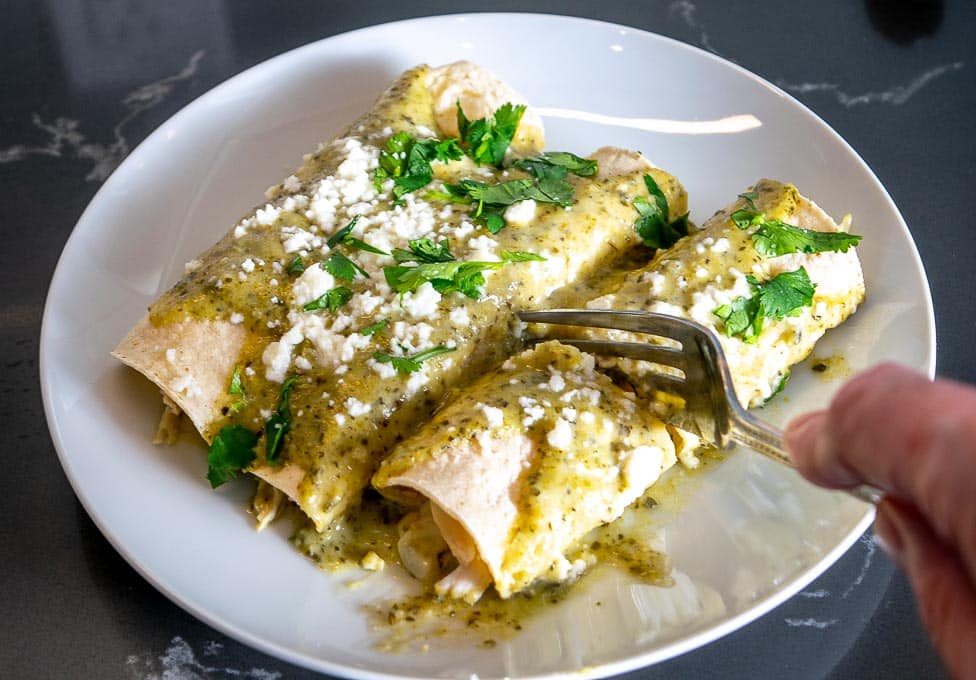 Okay I hope you found some keepers in this list!
Still hungry?!
Want to receive Mexican Please recipes via email when they are posted?  Sign up below to subscribe.  All recipes are spam free.