Wondering what else you can make with your Ancho chiles?
I get this question all the time so I put together a list of your best options. There are 9 authentic recipes to choose from here -- just click on the recipe name and it will take you to a page on this site where you can print out the instructions.
Anchos have a rich, complex flavor and I use them way more than any other chile, so if you're new to Anchos please try to get some in your kitchen!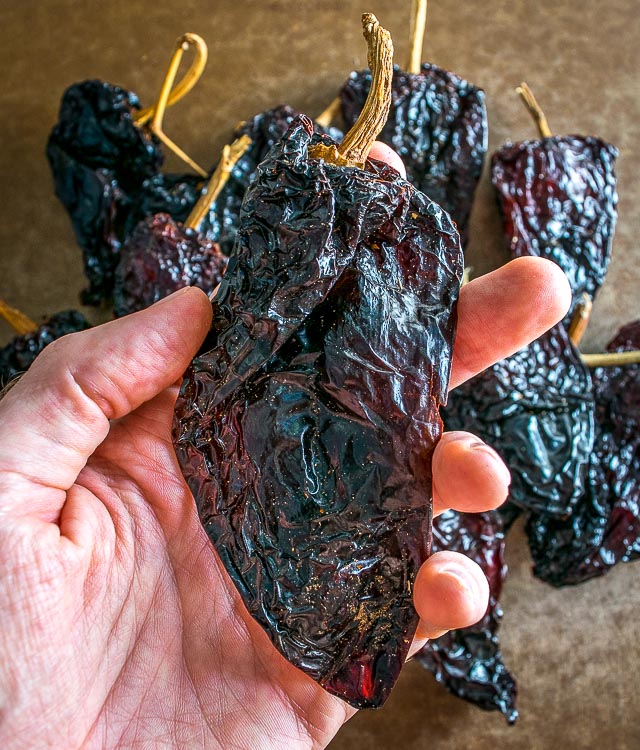 As usual, try to buy the ones that are pliable and squishy, like big raisins. If they're hard and brittle then they're past their prime. And don't forget to roast your Anchos before using them! Blasting them with heat will enhance their flavor and is a vital step.
Note: some of these recipes use Anchos in combination with Guajillo or New Mexican chiles. Keep in mind that these additional chiles aren't required and you can always use all Anchos if that's what you have on hand.
Okay first up is some epic Birria...
Beef Birria is easily one of my favorite recipes on the site! Think slow-cooked beef in a rich, Ancho-infused sauce and you're right on track. It has a big, satisfying flavor, and you can make all sorts of quick meals from the leftovers.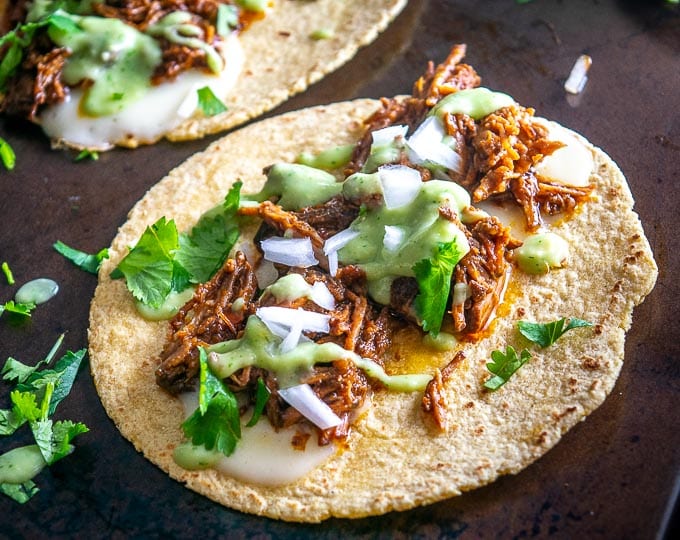 If you've ever been tortured by enchilada sauce from a can then you're in for a treat! Starting with Anchos will give you a massive upgrade in flavor and will make some killer enchiladas. And thankfully you'll never have to go back to enchi sauce from a can 🙂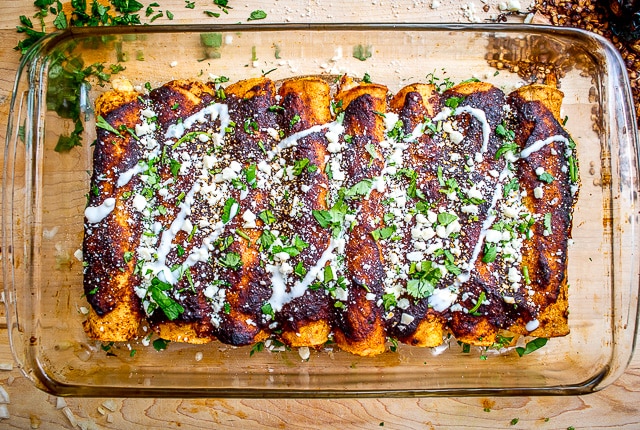 This recipe will make a concentrated, flavor-bomb paste that works wonders when slathered on meats, but you'll also be able to liquefy it to use as a stewing sauce. It's frequently used on pork as seen in Pork Chops in Adobo Sauce.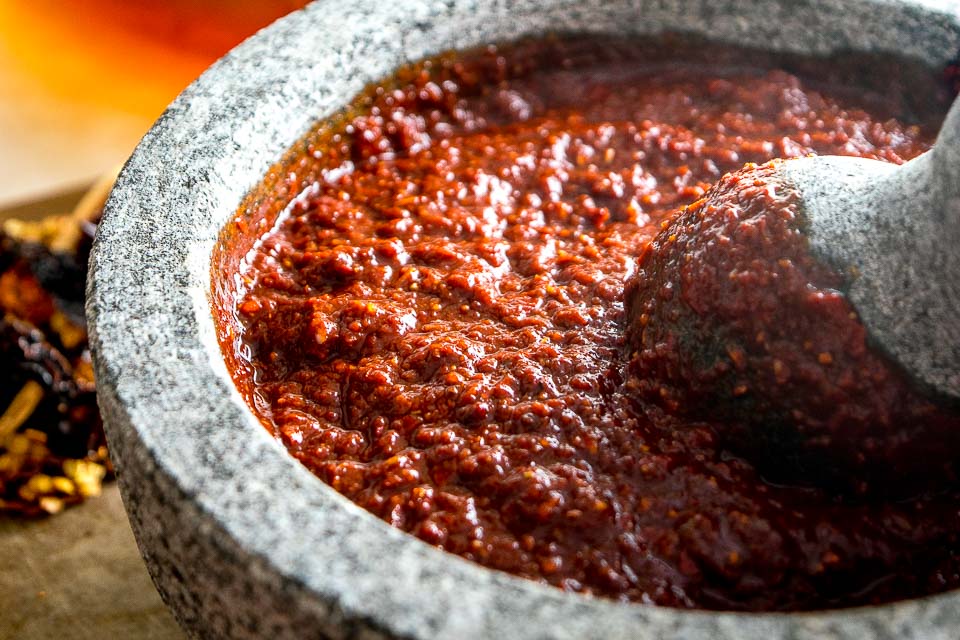 Dried chiles are the key to giving Mexican chorizo its distinct red tint, and Anchos will do the job if you want to make a quick homemade batch. It's super easy to make and it's quite refreshing to know EXACTLY what's in your sausage.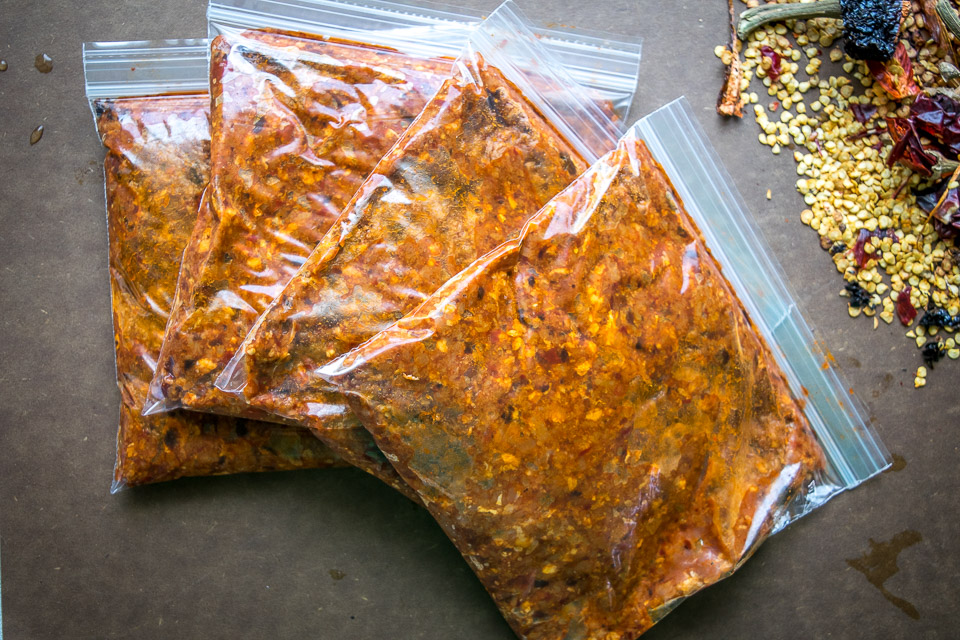 This is an easy recipe for a soul-warming batch of Pozole Rojo, one of the heartiest, most satisfying dishes in all of Mexican cuisine. I used pork for this batch, but the base flavor will work equally well with chicken or veggies.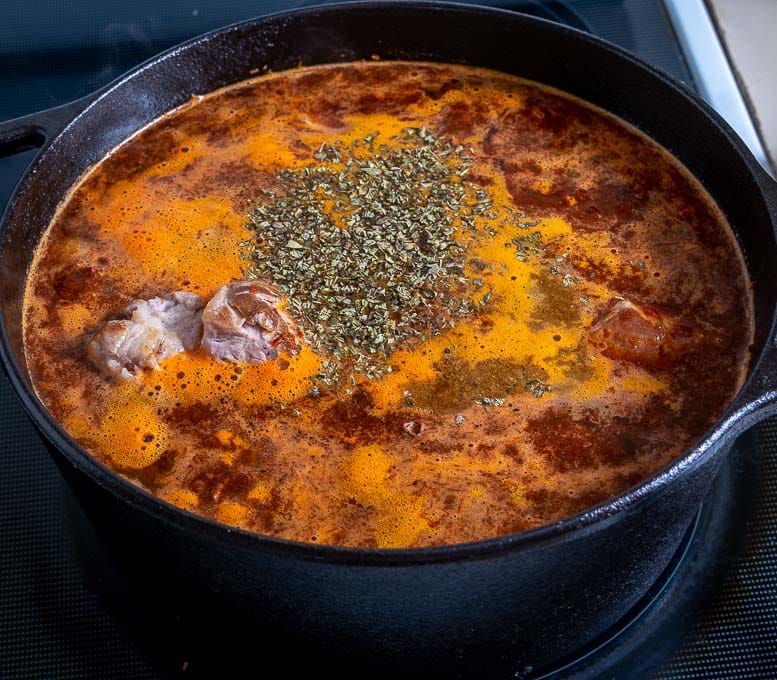 Once you get in the habit of using Anchos in your enchilada sauce you'll find all sorts of ways to use it! These Cheese and Onion Enchiladas are the perfect example of that -- a quick, simple dish that is bursting with flavor from the Anchos 🙂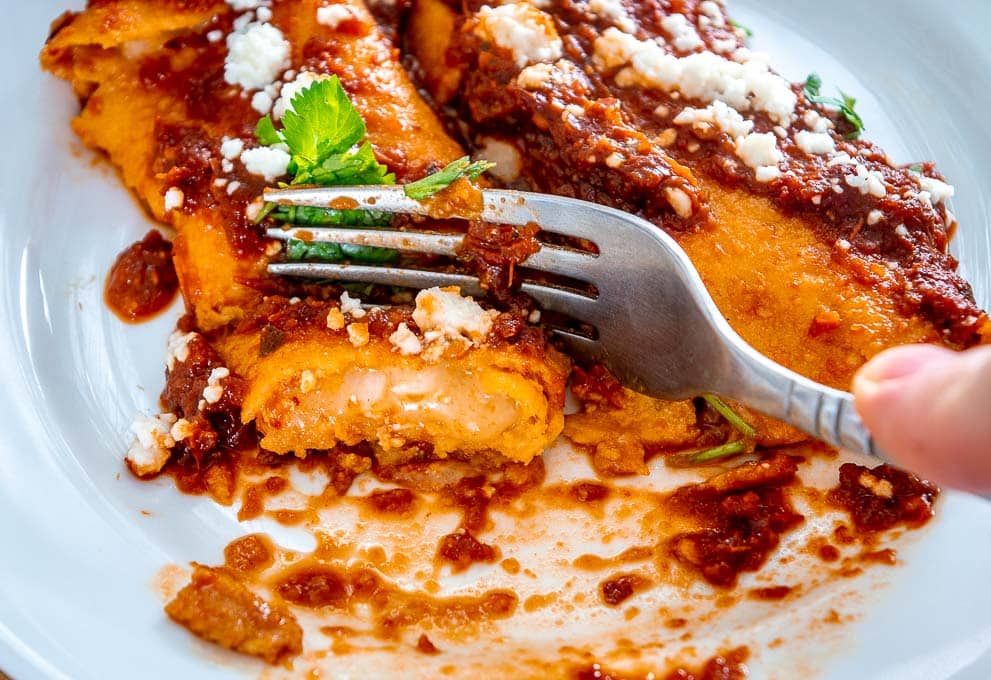 If you grew up with Chili then consider giving this authentic Chili con Carne a try! Using dried chiles gives you a massive upgrade in flavor compared to powdered versions, with you-know-who as the key chile 🙂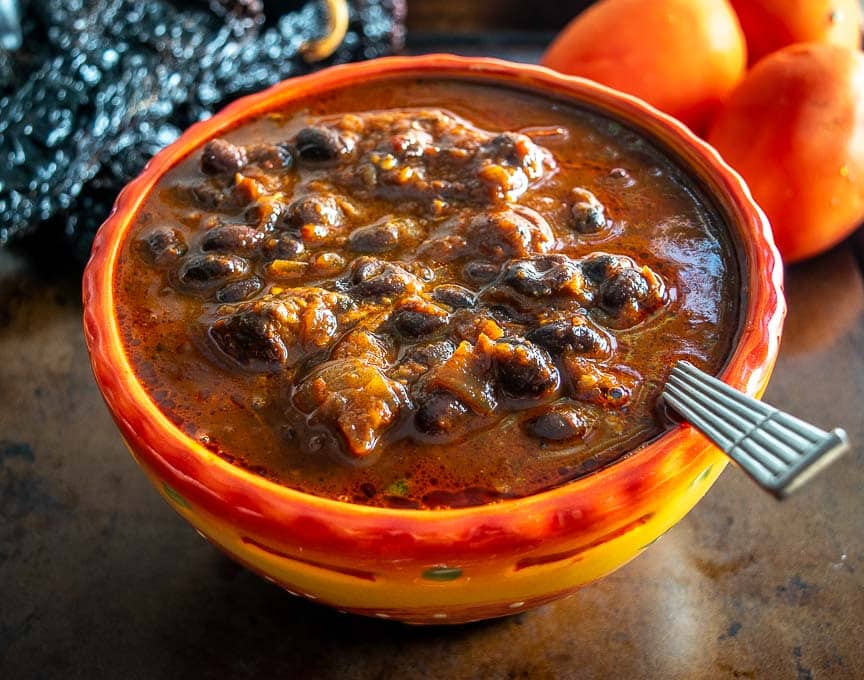 This is a great recipe to get you familiar with Mo-lay sauces. Don't worry too much about serving style the first time you make it, even warm tortillas dipped in the Coloradito sauce will make for some happy faces at the dinner table.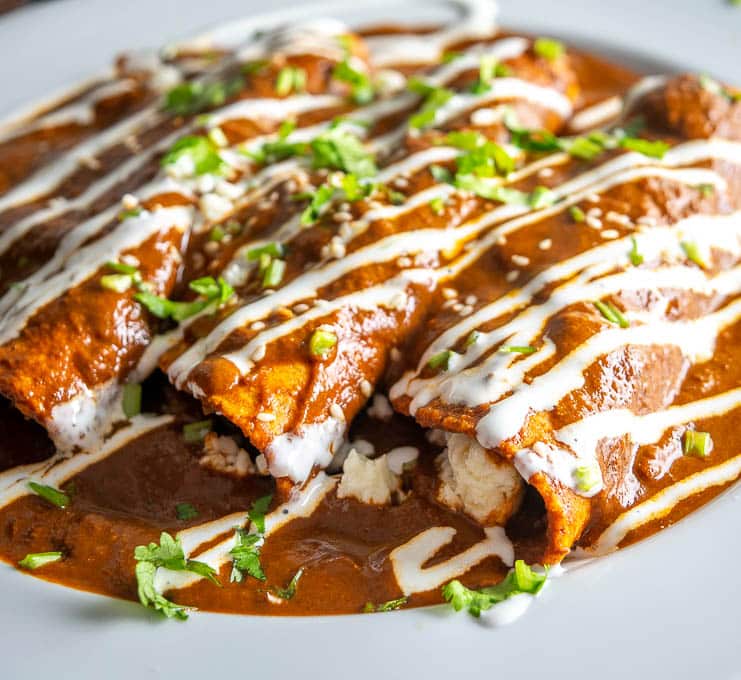 And once you get hooked on using Anchos in your enchilada sauce you'll be tempted to make a big batch and store some of it in the freezer! This recipe uses about 15 Anchos and will make 10-12 cups of real deal enchilada sauce.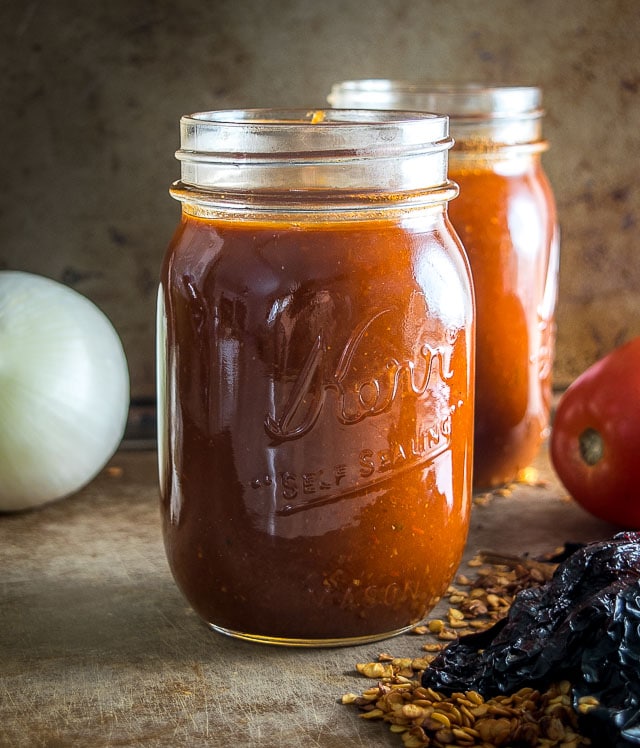 And yes, if you roast a batch of Anchos and don't use all of them then you can grind 'em into Ancho powder. You'll typically get a single tablespoon of powder from a single Ancho chile.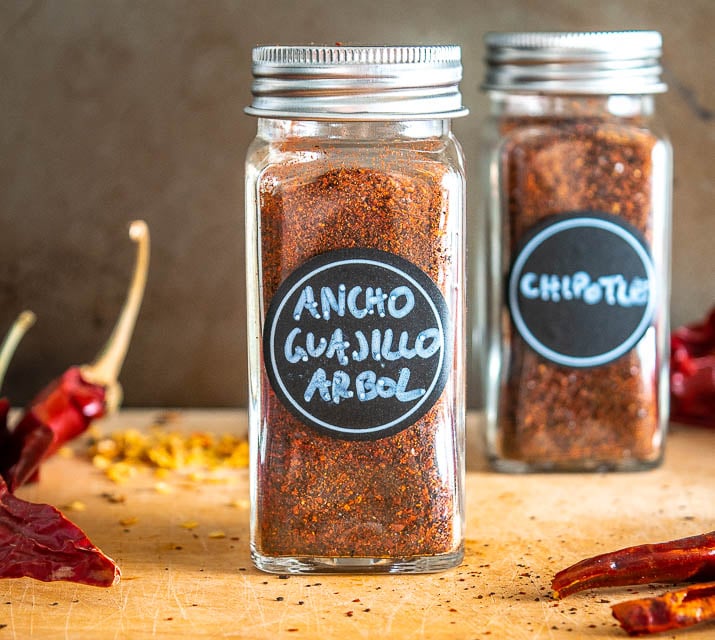 I recently got hooked on this simple Bacon Red Pozole that uses Anchos as the starting point. It's a real treat to top the Pozole with cooked bacon bits 🙂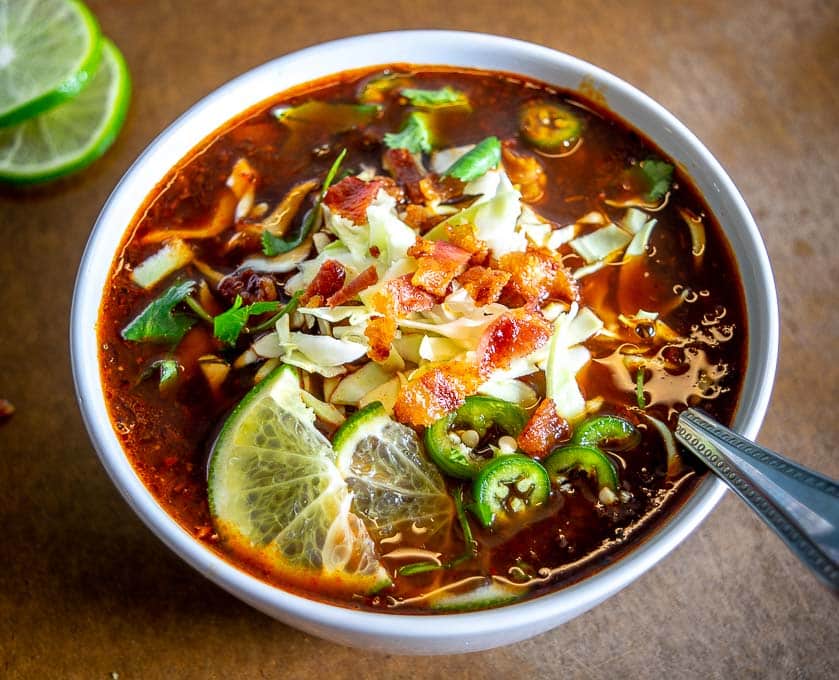 Okay, I hope this list gave you plenty of ideas for your Ancho chiles!
Anchos are quite common in today's supermarkets so keep an eye out for them, but don't forget that it's easy to find them online as well:
Where To Buy Dried Chiles Online
Buen Provecho.
For up-to-date recipes follow me on Instagram, Facebook, or Pinterest.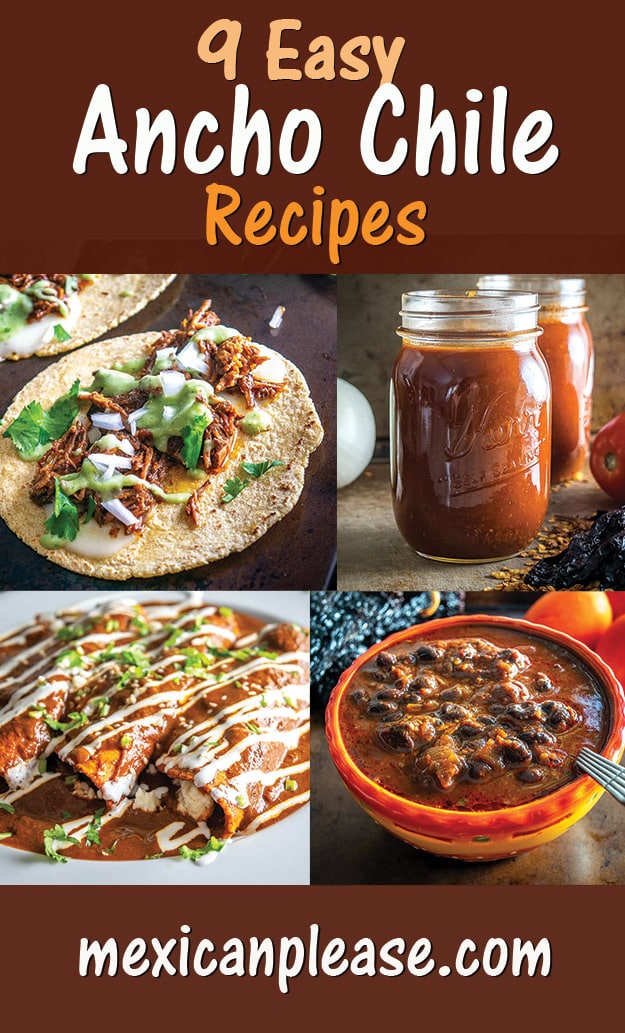 Still hungry?!
Want to receive Mexican Please recipes via email when they are posted?  Sign up below to subscribe.  All recipes are spam free.