The more I cook, the simpler I cook 🙂
If you're looking for some quick and easy dinner recipes for 1-2 people then you're in the right place!
Here are 24 recipes that won't tie you down in the kitchen for too long and will still taste better than take-out options.
I hope you find some new ideas here! I get so much mileage from quick meals like these, and I hope a few of them make their way into your kitchen.
Click the name of the recipe and it will take you to a page on this site where you can print out or take a pic of the step-by-step instructions.
I was so proud of this combo the first time I made it down in Cozumel 🙂 The Avocado Salsa Verde is exploding with flavor and it will instantly turn any burrito into a masterpiece. I typically use chicken for this combo, but feel free to sub out your preferred protein.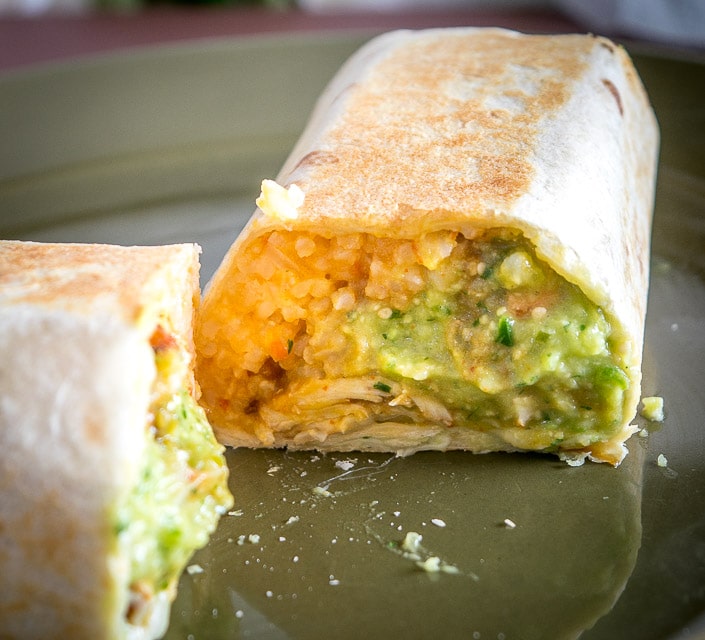 Roasted Poblano Soup is one of my favorite dishes on the site! This recipe makes a smaller batch and serves it up with some mini quesadillas -- a perfect combo for a unique weeknight meal.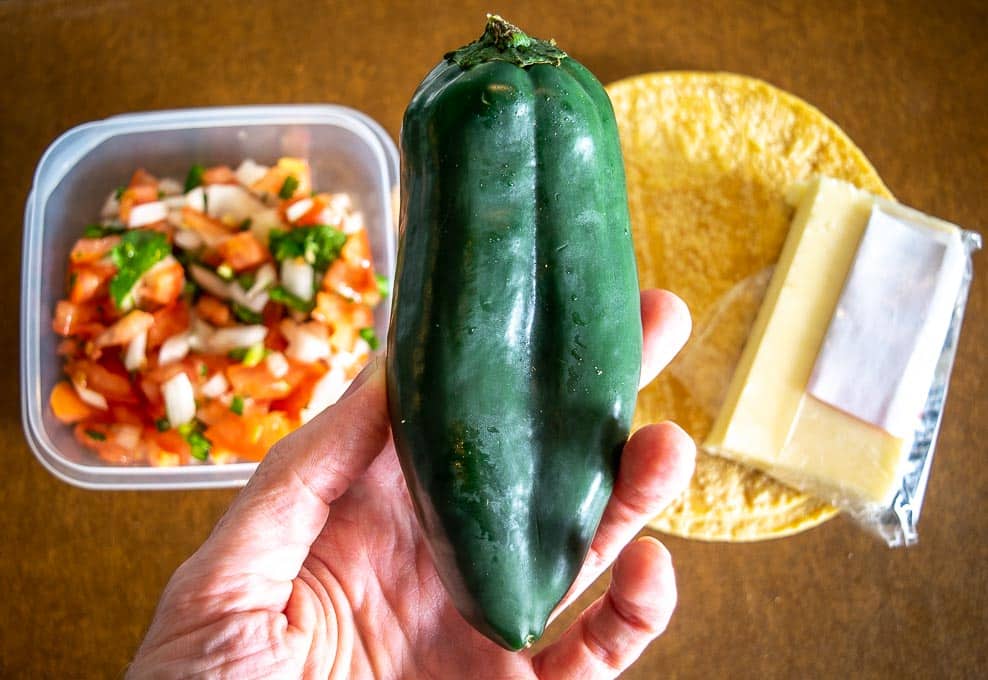 I get so much use out of Tostadas -- please consider adding them to your repertoire if you're new to them! Even a simple bean-n-rice Tostada can be wildly satisfying when you drench it in some homemade Salsa.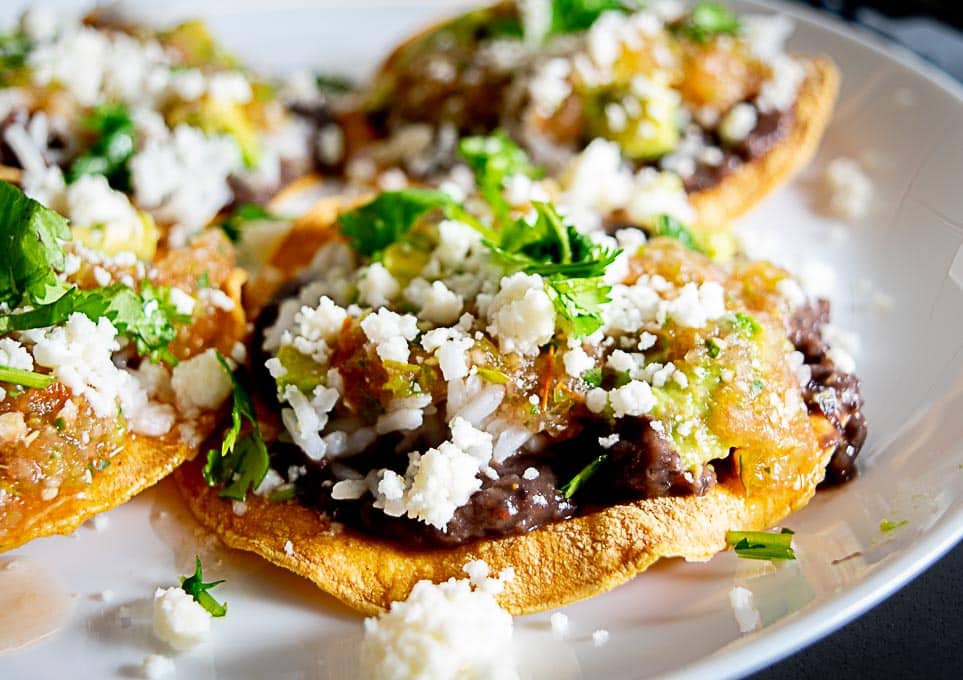 Every kitchen needs a default taco recipe and this is mine! Chicken, Guacamole, and homemade Salsa -- it's a very simple combo but when you douse the tacos in the freshly made Salsa they really come to life!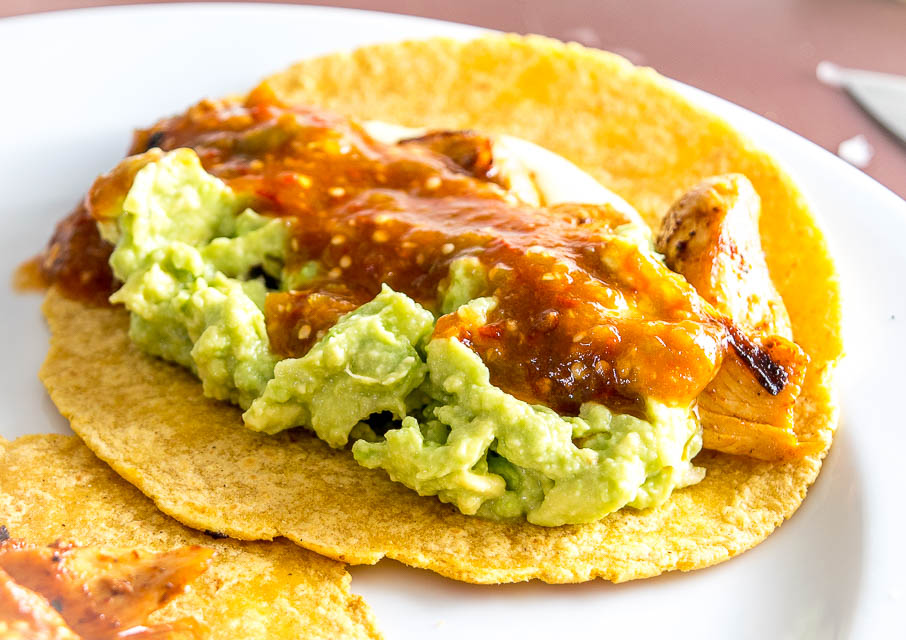 This is a great vegetarian dish to add to your repertoire, have you tried it? Calabacitas is a simple zucchini dish that's bursting with freshness and vibrancy from the roasted tomato sauce.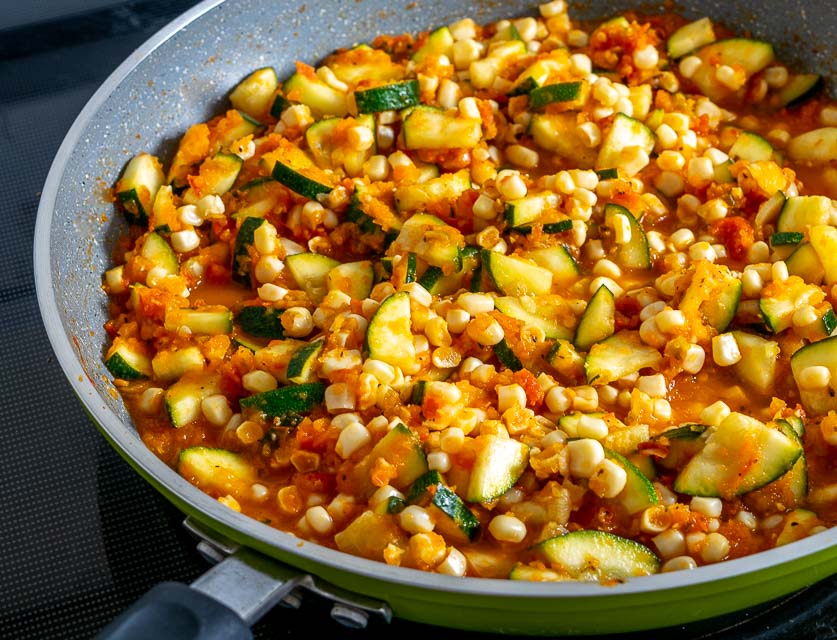 I get tons of mileage from these Ground Beef Tostadas! They're a real treat when served over a thin layer of refried beans -- add in a freshly made Salsa and all is well for a few bites 🙂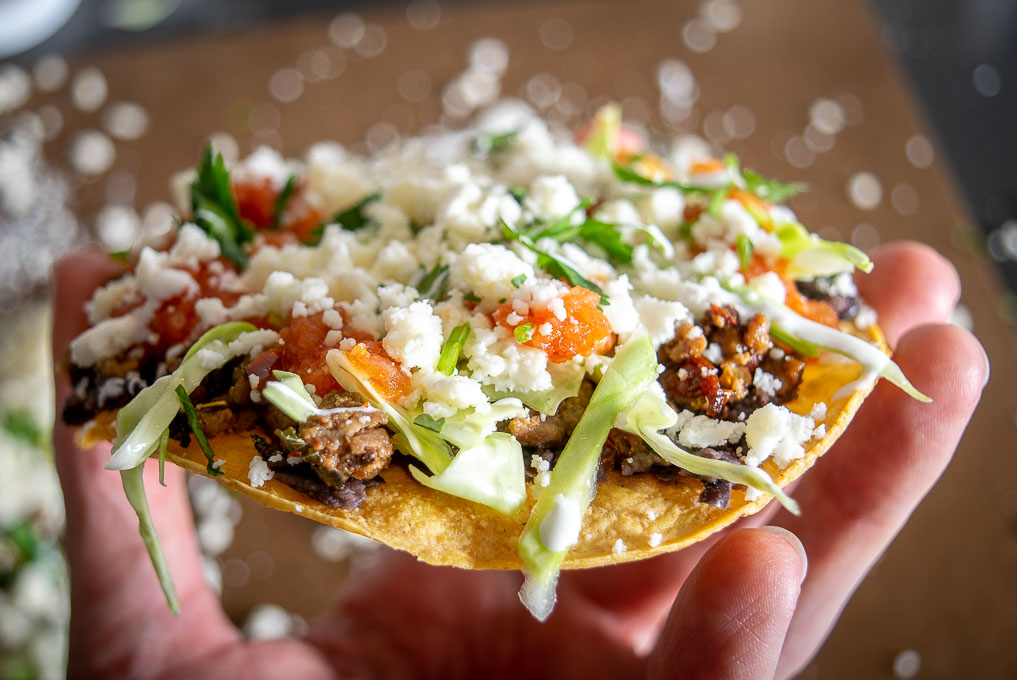 This is the recipe on the list that requires the least amount of effort! It's a great technique that will bring you loads of delicious home cooking, without too much cooking 🙂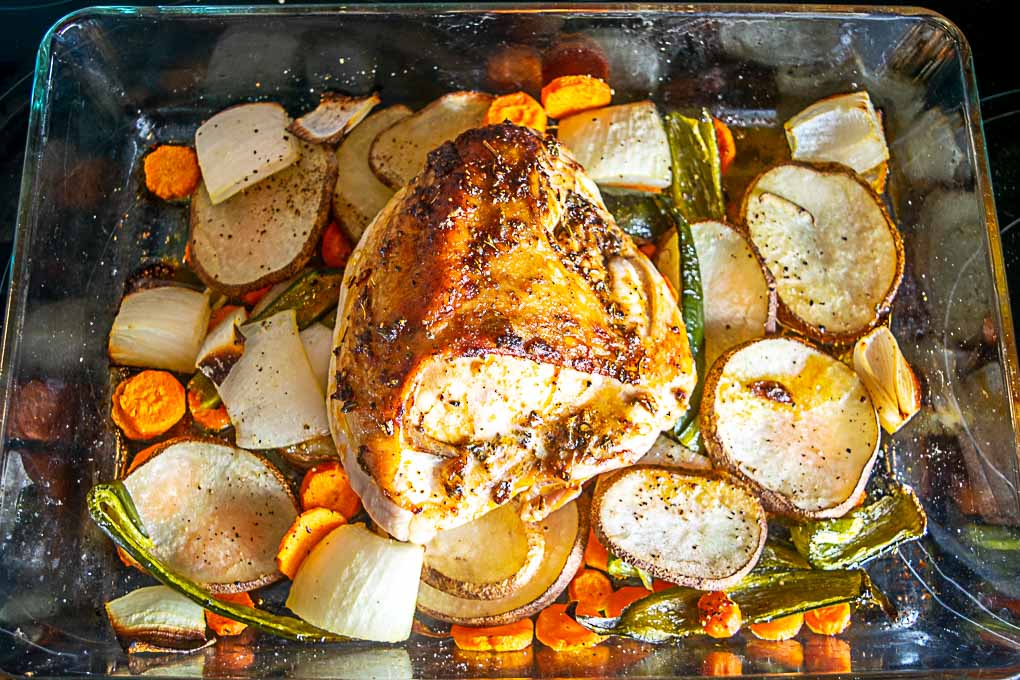 Here's a great recipe for a batch of Vegetarian Green Pozole. Having a batch of Pozole simmering away on the stove is quite comforting -- and that's before you even take a bite 🙂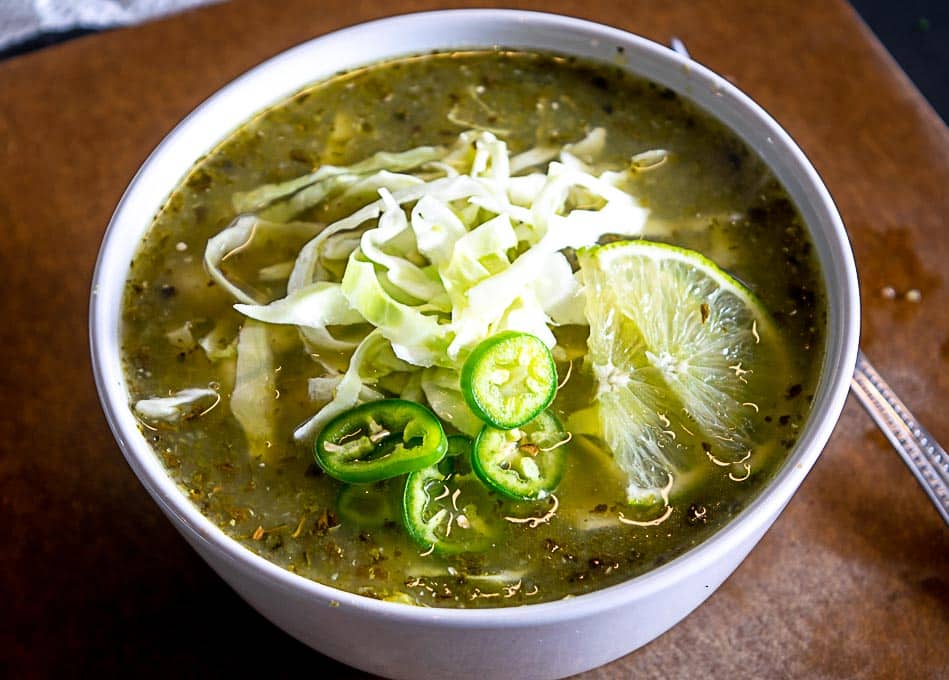 This is one of the first enchilada recipes I put on the site and I still come back to it on a regular basis! The enchilada sauce is built using roasted Ancho chiles and it's the real deal. I use chicken for this batch but feel free to sub out your preferred protein.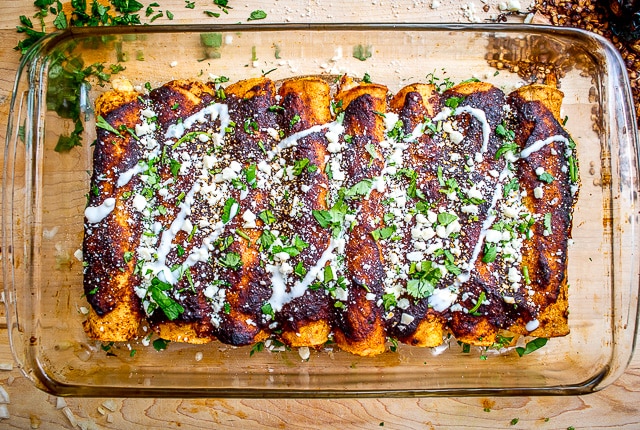 The ultimate weeknight meal! Fast, unique, and exploding with flavor. The sauce is delicious so all you need to do is serve it over plain ol' white rice and dinner is ready!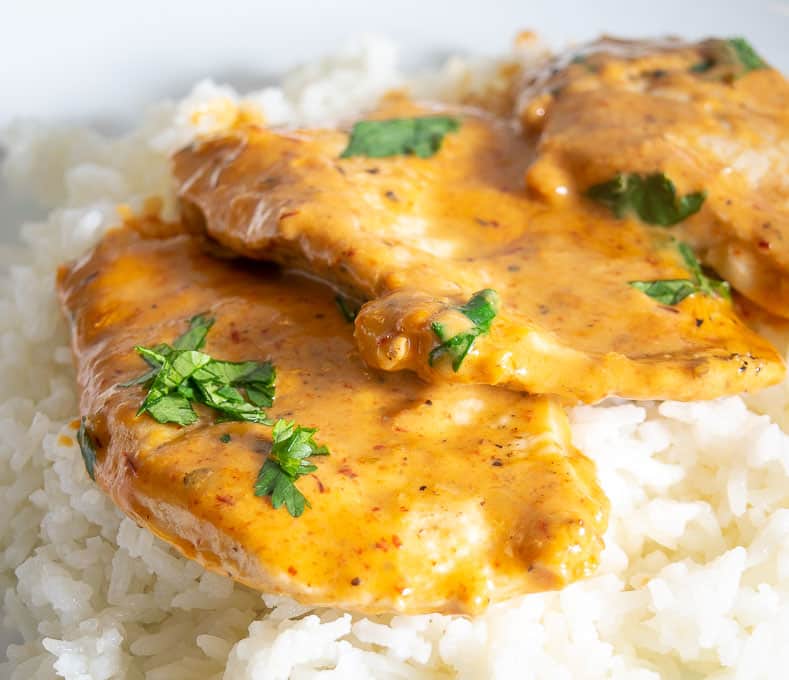 I use this delicious chipotle-infused ground beef in a number of recipes on the site. Serve it over rice with a freshly made Salsa de Aguacate and you've got the ideal starting point for a Quick Ground Beef Bowl. Feel free to customize to your liking!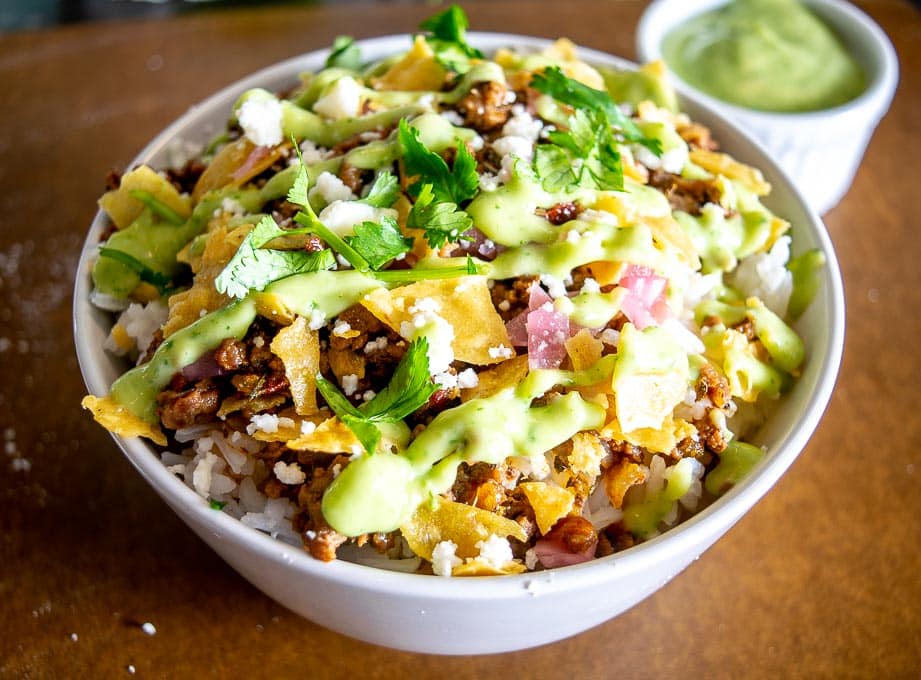 Roasted Poblanos have so much flavor that you can easily make some quick meals out of them. I stuffed this batch with a simple rice-and-beans mixture and then topped with a freshly made Salsa de Aguacate. Yesssir 🙂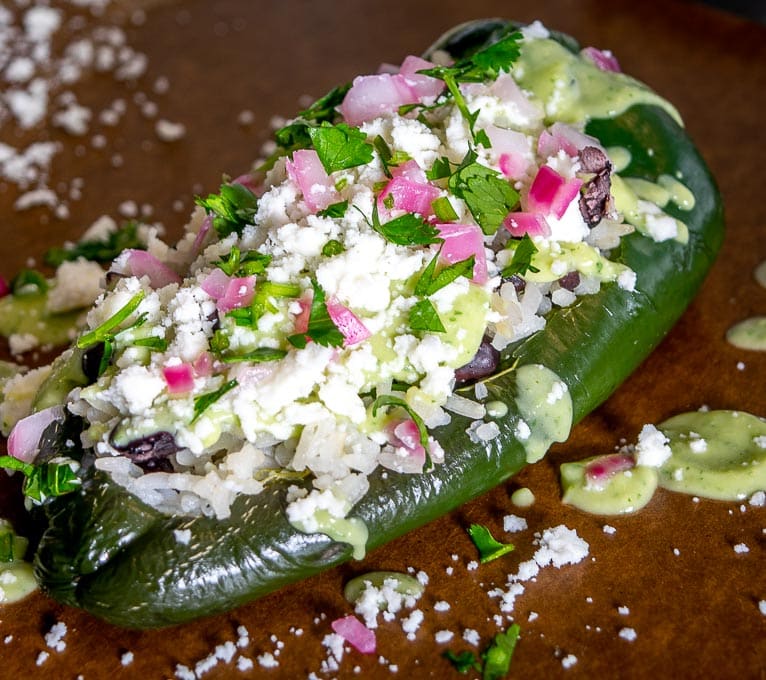 I come back to this Easy Mexican Bean Soup regularly, kind of like returning home after a long journey. It's made using simple, healthy ingredients, and you can easily turn it into a meal by dipping some crispy, cheesy tortillas in it 🙂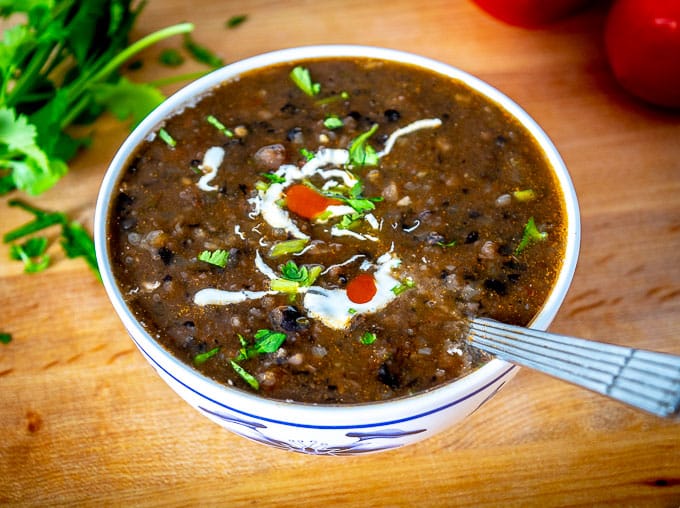 I will sometimes dip crispy, cheesy tortillas in this Bean Dip and turn it into a quick dinner 🙂 Feel free to customize the tortilla dippers to your liking as they are wildly flexible.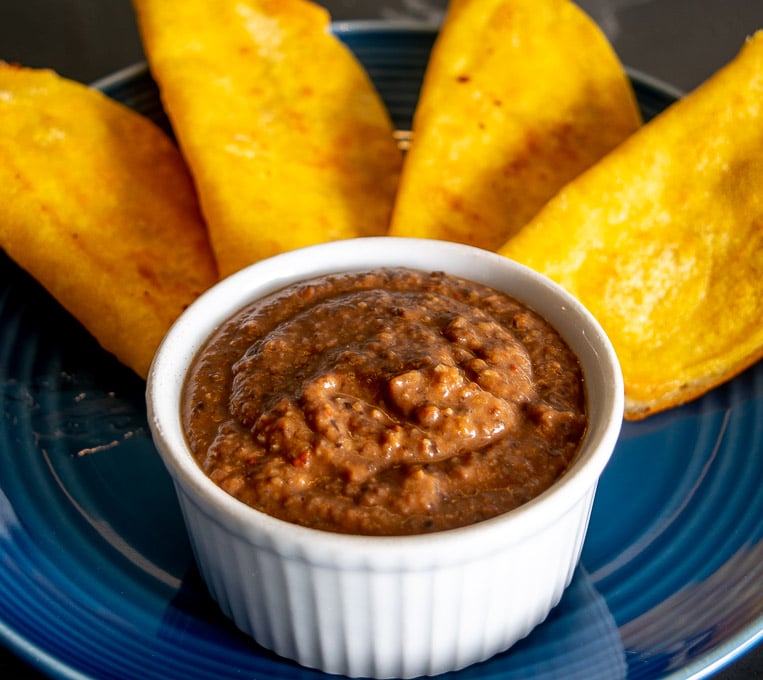 All you need is a single chicken breast for this authentic batch of Arroz con Pollo -- Mexican Chicken and Rice. It's a real treat to add everything to the pot, cover, and let it simmer away while you sit comfortably on the couch 🙂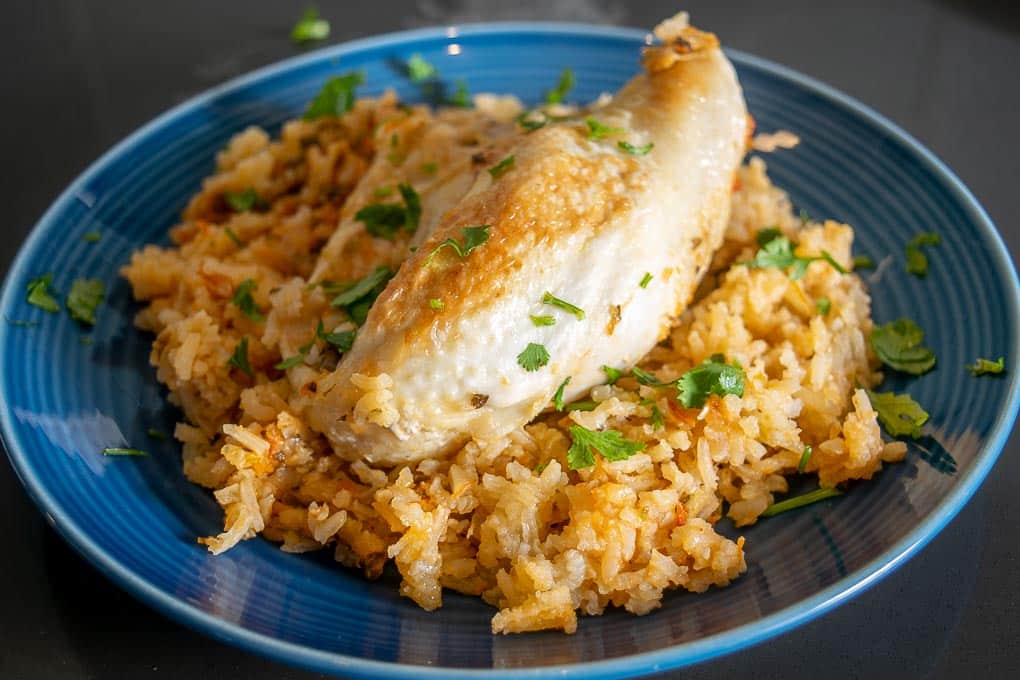 Breakfast Burritos for dinner? Yes! Beans, cheese, eggs, potatoes, Pico de Gallo -- need I say more? I think these Vegetarian Breakfast Burritos are the real deal, I hope you try them out!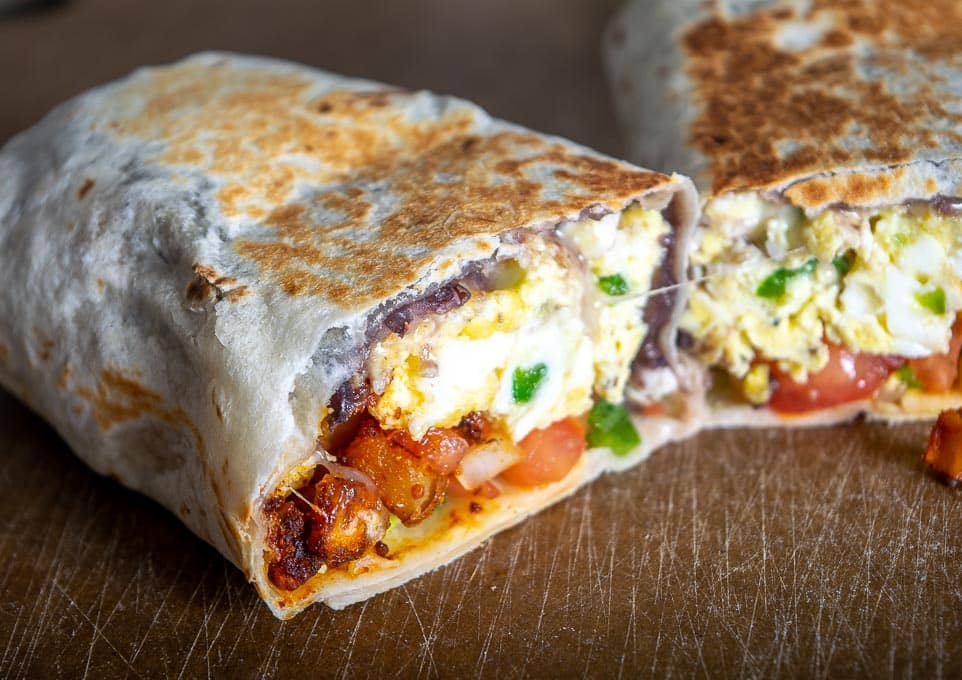 Here's a leftover-type meal that I rely on for an easy, satisfying dinner: Quick Avocado Soup with Quesadillas. It's easy, delicious, and can be ready in 15 minute or less. Sound too good to be true?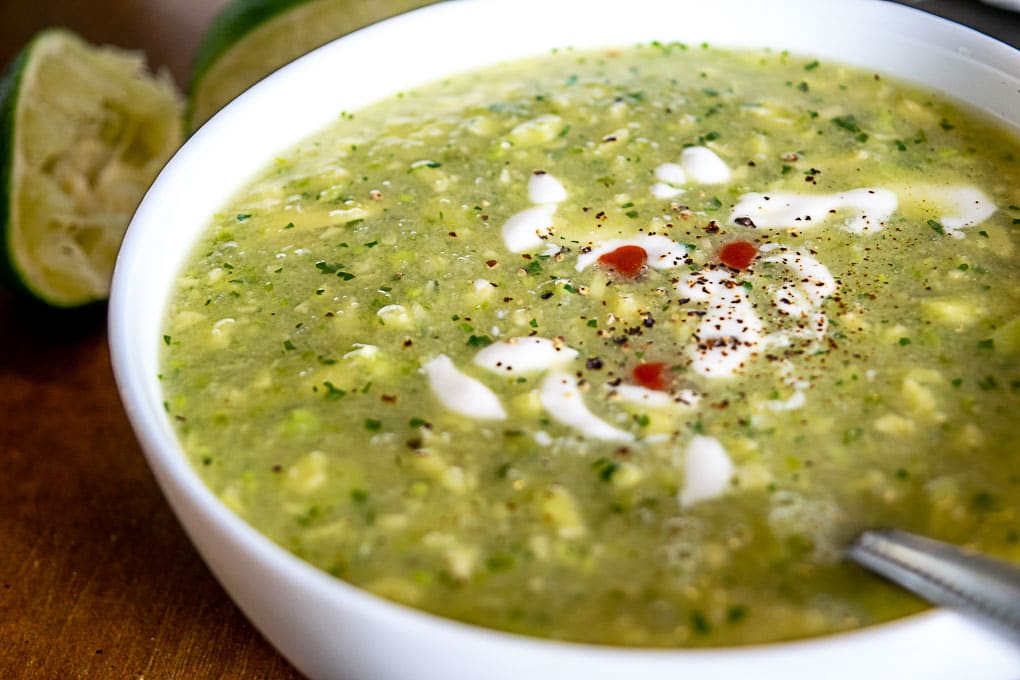 This is the other enchilada recipe that I recommend people add to their weeknight meal rotation. It's a green sauce so it's built using tomatillos -- add some cream to the mixture and you'll get a creamy green wonder that exists solely to drench your enchiladas 🙂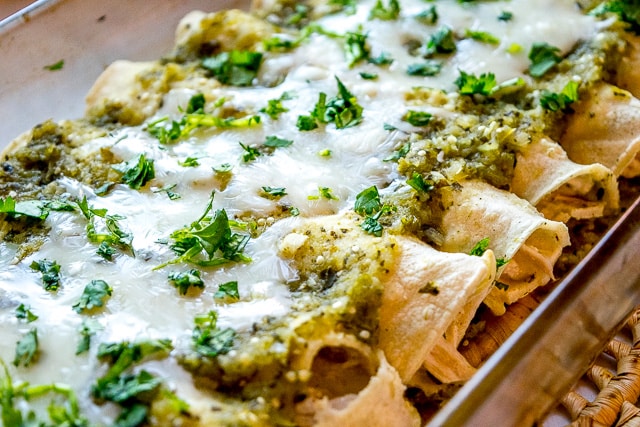 As written, this recipe makes a bigger batch, but I get so much mileage from it that I wanted to include it in this list. It's an easy recipe and will give you the option of making Tinga tacos, tostadas, or burritos over the coming days. Perfect!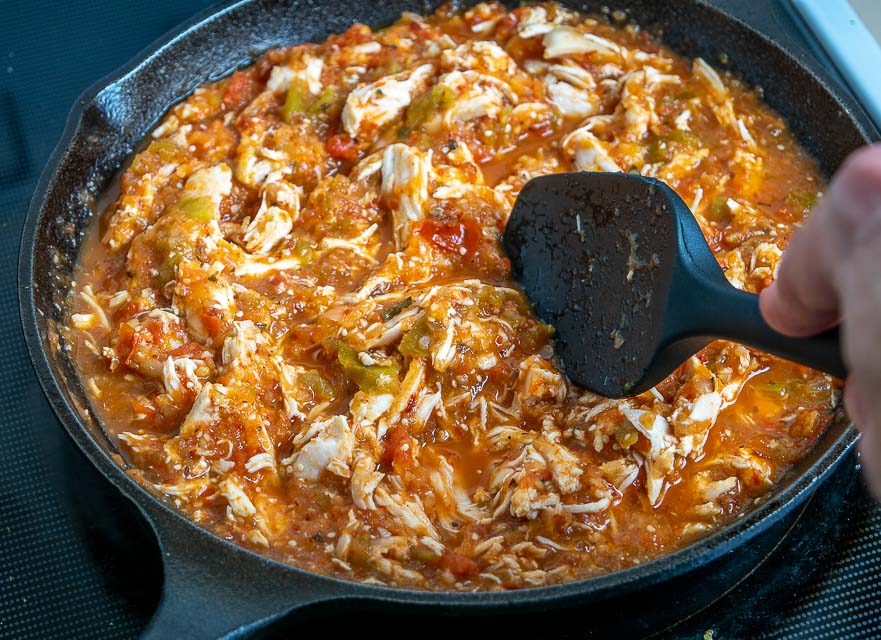 Chile Verde is easy to make and gets its unique flavor from roasted Poblanos. You can pair it with plain ol' rice and beans for a quick, satisfying meal.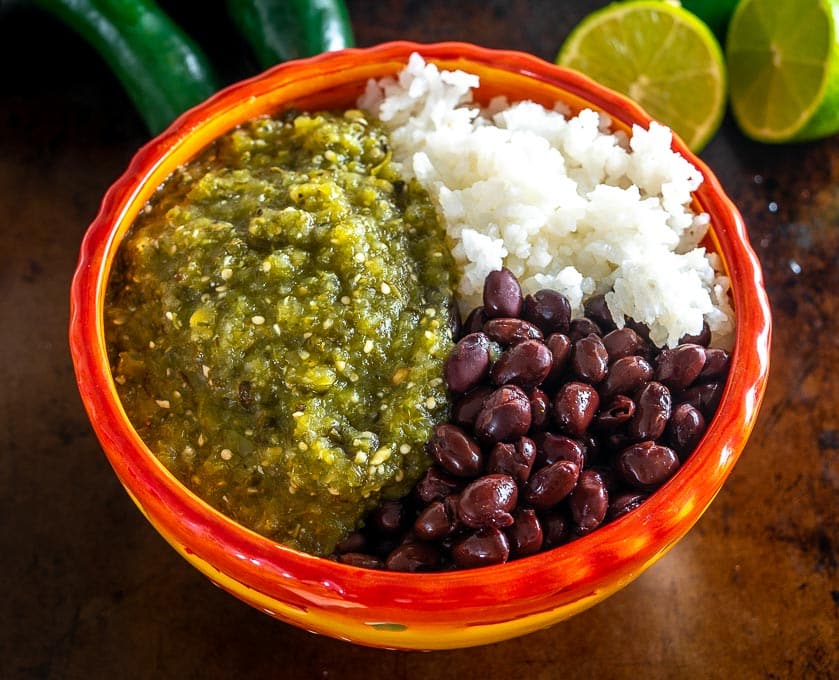 I was never a fan of ground beef in salads until I tried this Ground Beef Taco Salad, and now I'm a convert for life! Drenching everything in the Avocado Dressing will give you tons of leeway on the fixings. Yum 🙂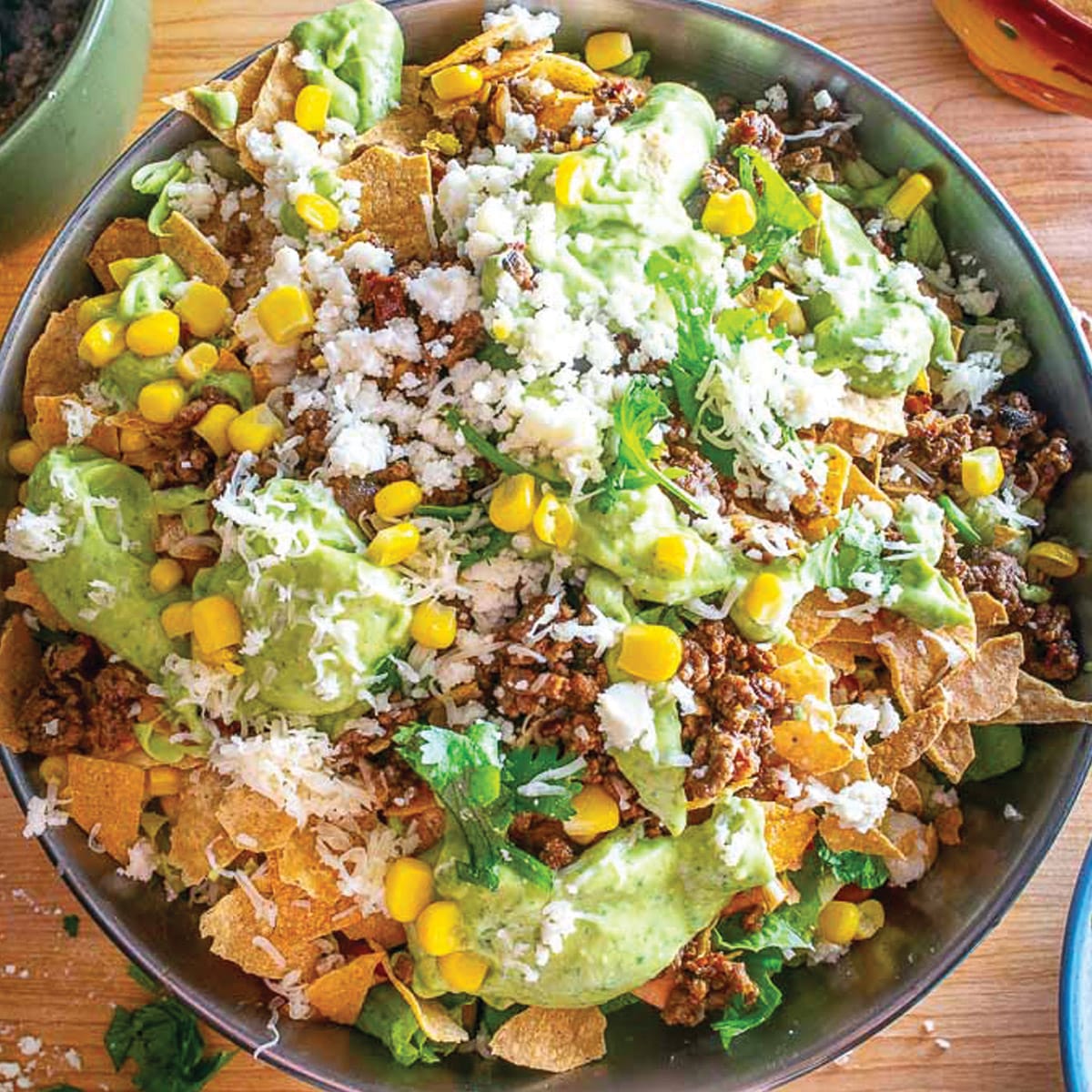 I make quick versions of these Chicken Guac Quesadillas all the time. I also usually put freshly made Pico de Gallo inside the quesadillas and that gives them a light, vibrant flavor.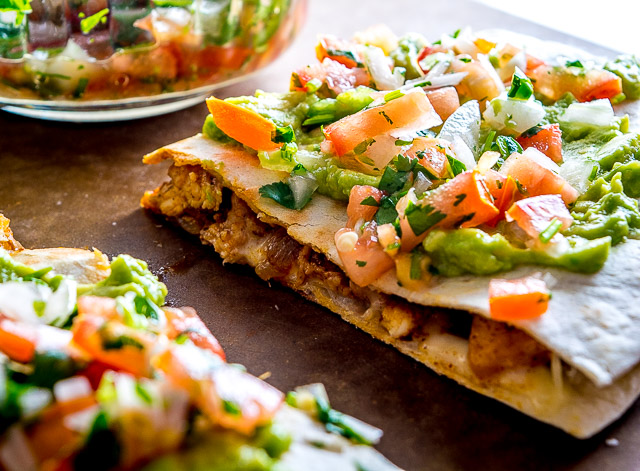 One of my new favorites! Yes, this Roasted Jalapeno Soup is spicy so consider yourself warned, but it's also tremendously satisfying and super easy to make...the ultimate combo 🙂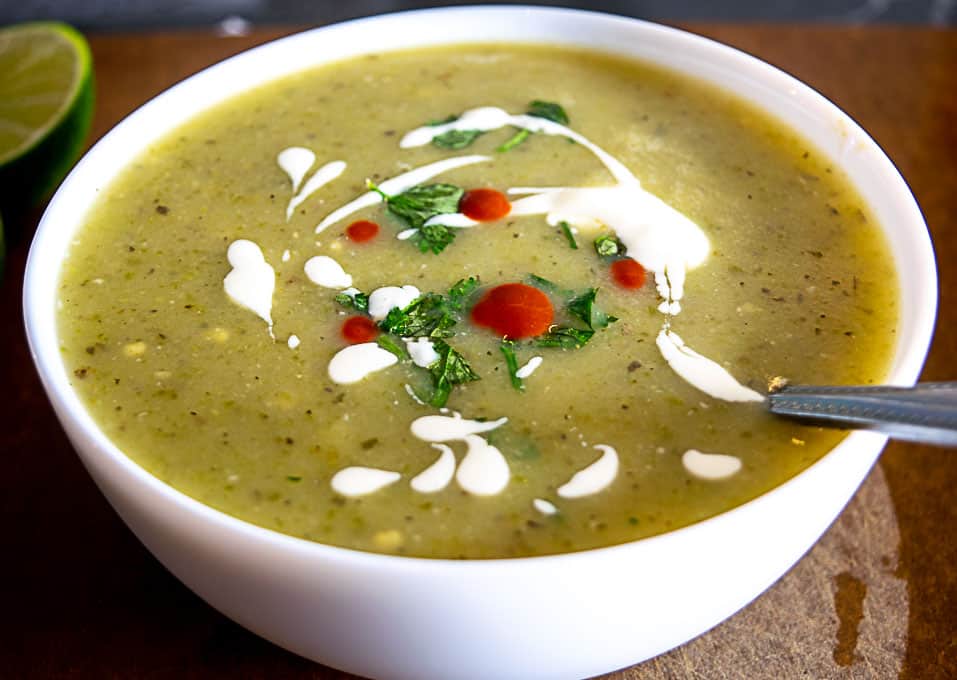 Okay, I hope you have plenty of new ideas for your kitchen! Let me know if you have questions about any of these recipes.
Enjoy!!
You might also like:
Still hungry?!
Want to receive Mexican Please recipes via email when they are posted?  Sign up below to subscribe.  All recipes are spam free.