There's so much you can do with avocados in Mexican cuisine!
Here are the recipes where you'll get the most bang for your buck with avocados -- 14 real deal Mexican recipes.
I hope you find some new ideas in this list. I get tons of mileage from avos and I hope you will too after reading through this list 🙂
Click the name of the recipe and it will take you to a page on this site where you can print out or take a pic of the step-by-step instructions.
First things first, make some Easy Guacamole using only four ingredients: avocado, onion, lime, salt. This basic version is tremendously satisfying on its own and it can also be used to make loads of quick meals.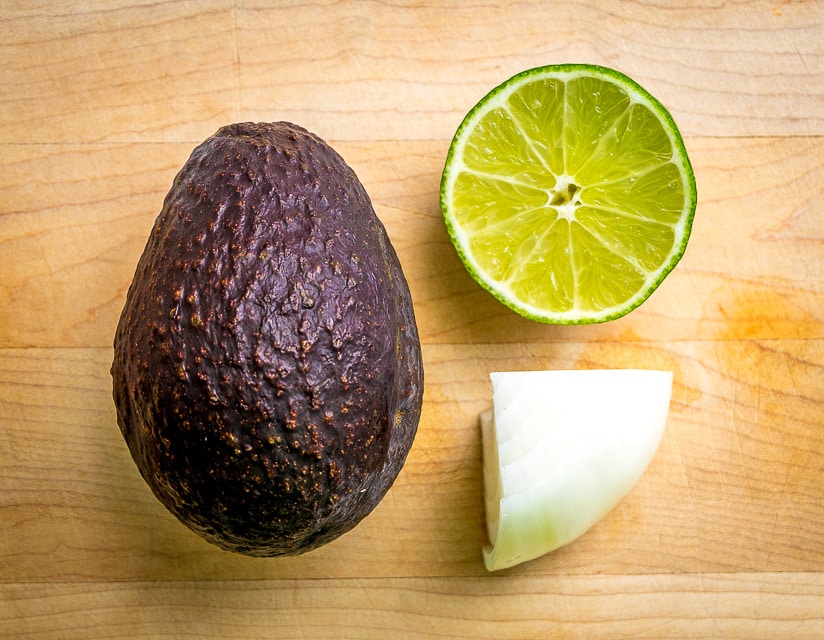 Speaking of quick meals, this is probably the one I make most often: chicken tacos with Guac and a freshly made Salsa. Simple, fresh ingredients that come together fast and keep you full! I used Tomatillo Chipotle Salsa for this batch, but feel free to use your preferred Salsa.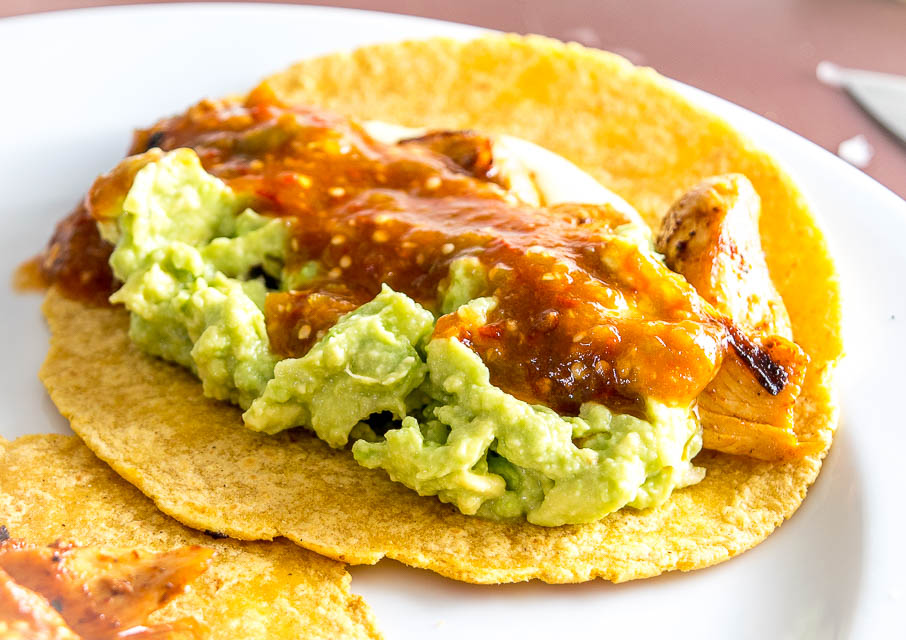 I also sometimes pair the Easy Guacamole with these refried beans and the result is a wonderful batch of Beans-n-Guac Tostadas. Add some cheese to the party and you've got an ultra-satisfying vegetarian meal on your hands.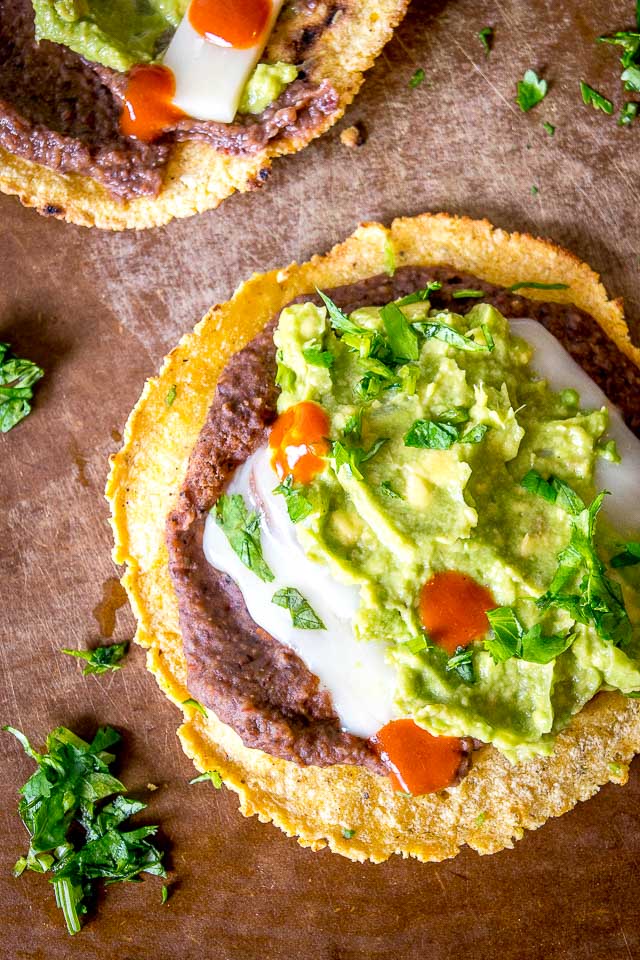 Salsa de Aguacate is a deliciously creamy green sauce that makes weekly appearances in my kitchen! It has a subtle flavor that's typically used to complement bold, spicy meats, but lately I goop it on just about everything 🙂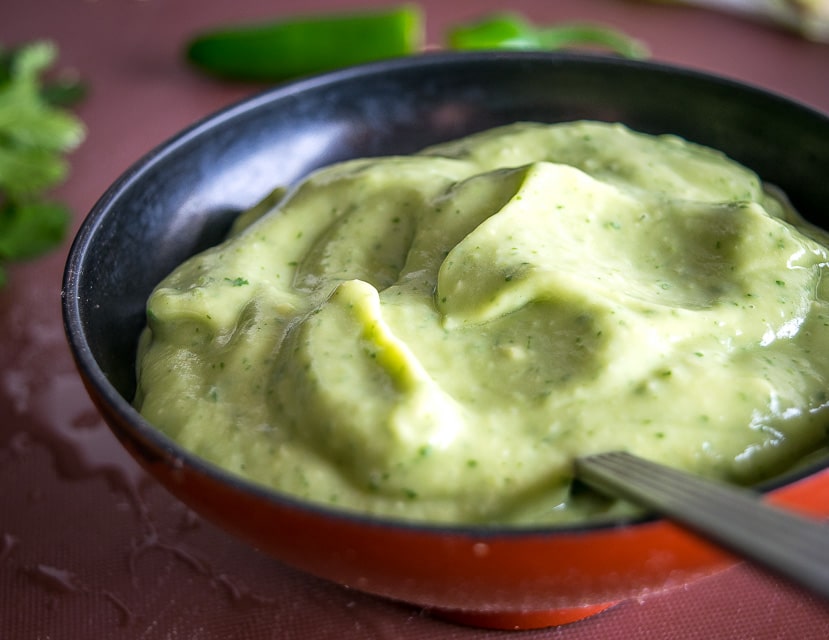 For example, you can whip up a simple chicken tostada, but when you drench it in freshly made Salsa de Aguacate it really comes alive! Feel free to get creative with your Tostada fixings, but the awesome green sauce is non-negotiable 🙂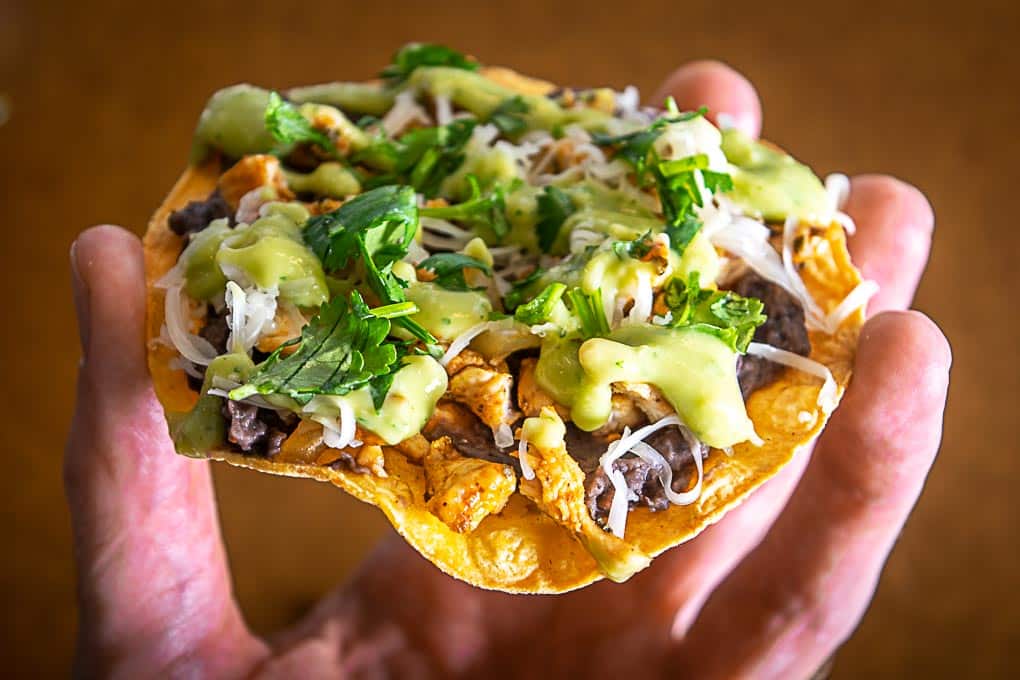 The Salsa de Aguacate also pairs well with beef. Here I'm using a chipotle infused ground beef to make some quick bowls. They are ultra-satisfying and also quite flexible, so feel free to build them as you see fit.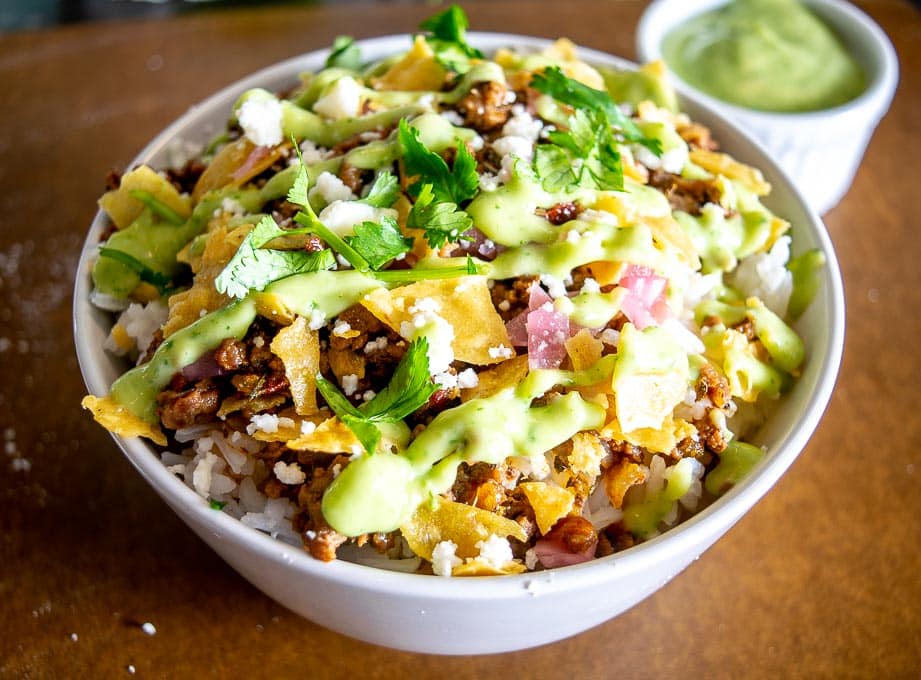 If you combine an avocado with green Salsa then you'll get this delightful Avocado Salsa Verde. It's a delicious sauce that lies somewhere between Salsa Verde and Guacamole. Serve it up with chips or make a meal out of it, your choice!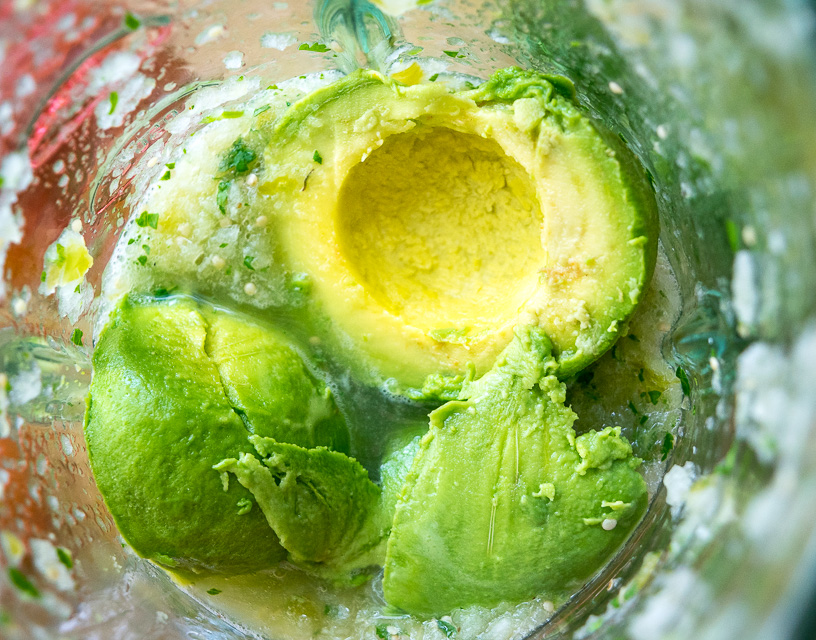 This was one of my favorite meals while in Cozumel, I was so proud of it 🙂 The Avocado Salsa Verde is exploding with flavor and it will instantly turn any burrito into a masterpiece. I typically use chicken for this combo, but feel free to sub out your preferred protein.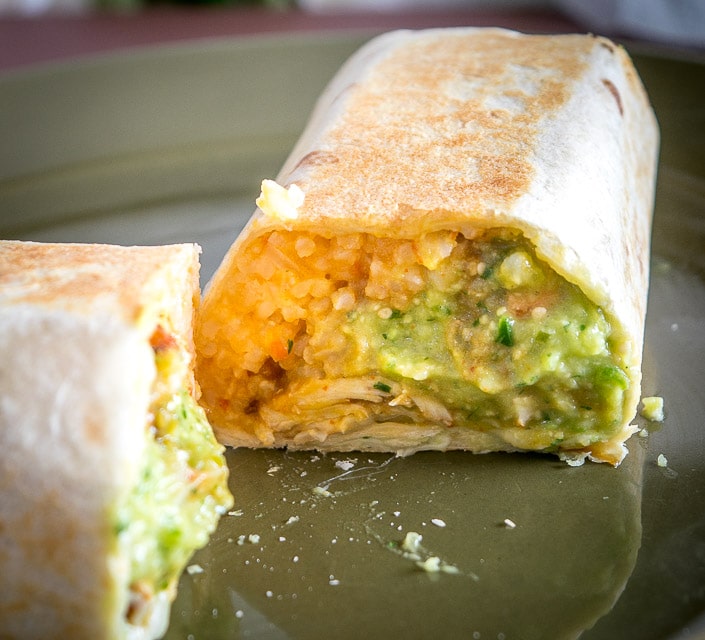 You can also use your avocado to make a delicious batch of Avocado Soup! I will frequently make this soup using freshly made veggie stock and it is dee-licious. You can quickly turn it into a meal by serving it up with an improvised quesadilla (see Quick Avocado Soup with Quesadillas).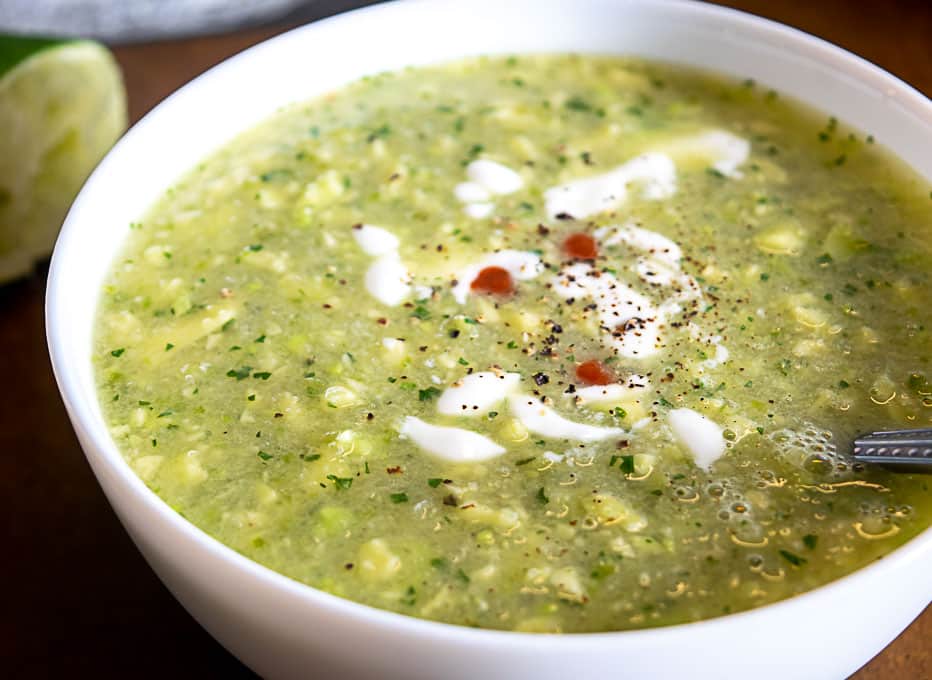 Yes, you can use your avocado to make Avocado Hummus! It is surprisingly satisfying, and here I'm using it to make some Avocado Hummus Tostadas topped with Cucumber Pico de Gallo. This is a really unique meal that I come back to on a regular basis.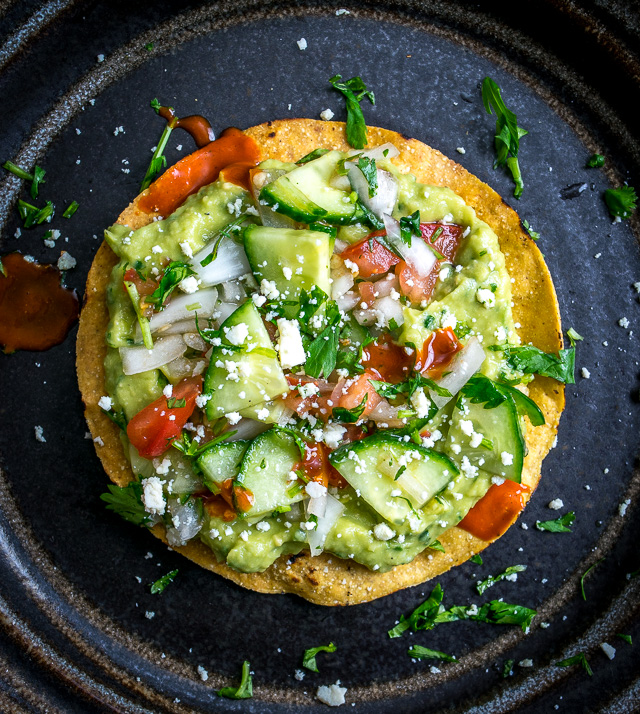 There are plenty of ways to serve up Avocado Toast with a Mexican kick! My favorite from this batch is the one with roasted Pepitas and Cotija cheese. Yum 🙂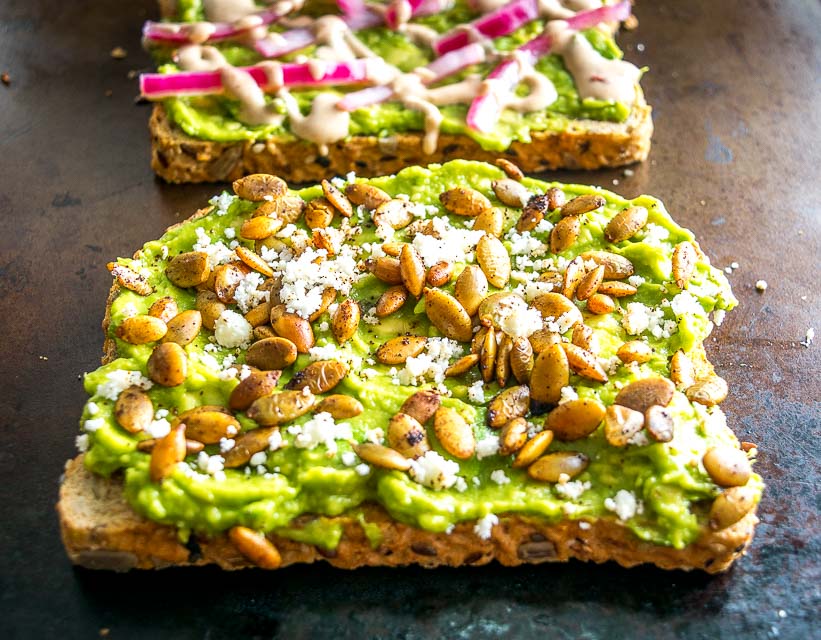 I always try to get people to make Guacamole in a Molcajete at least once in their life! It's a throwback to a different time, and when you crush the onion-jalapeno-cilantro mixture in the molcajete it releases some additional flavors that you won't get from traditional chopping. So good!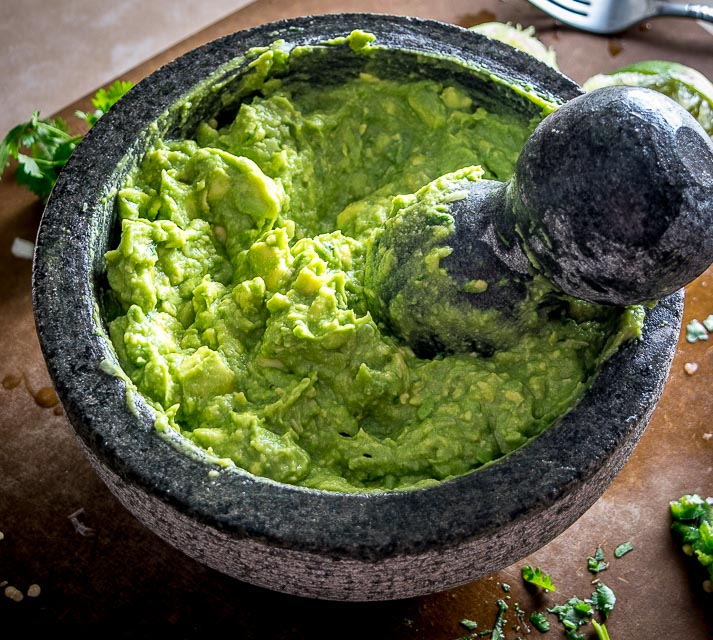 You can also use your avocado to make a deliciously creamy salad dressing. And once you've got the dressing on hand then everything else is just a bonus. I drenched this Ground Beef Taco Salad in the avocado dressing and it was off the charts!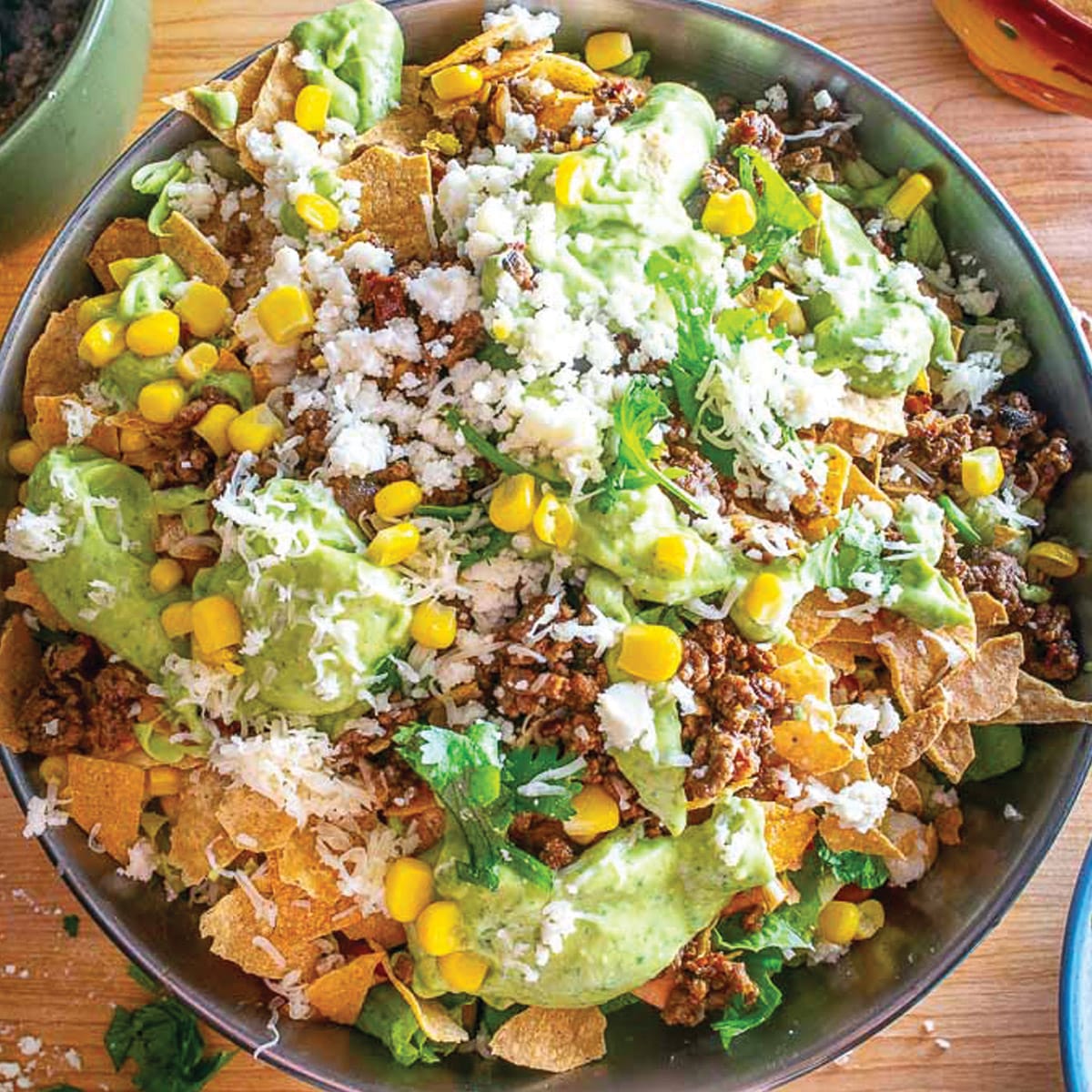 I also like to chop up avocados and toss them with a pinch of salt and a squeeze of lime. This light seasoning turns them into the perfect Tostada topping! Here I'm making some simple Bean and Rice Tostadas along with the seasoned avocado bits and some freshly made Salsa. So good!
Okay I hope you got some new ideas from this list of avocado recipes!
Let me know if you have any questions about any of them...
Enjoy!!
Want the latest recipe? Click your favorite from these options and follow me: Instagram, Facebook, Pinterest, TikTok, YouTube.
Here's the latest post: Chicken Chile Verde Tostadas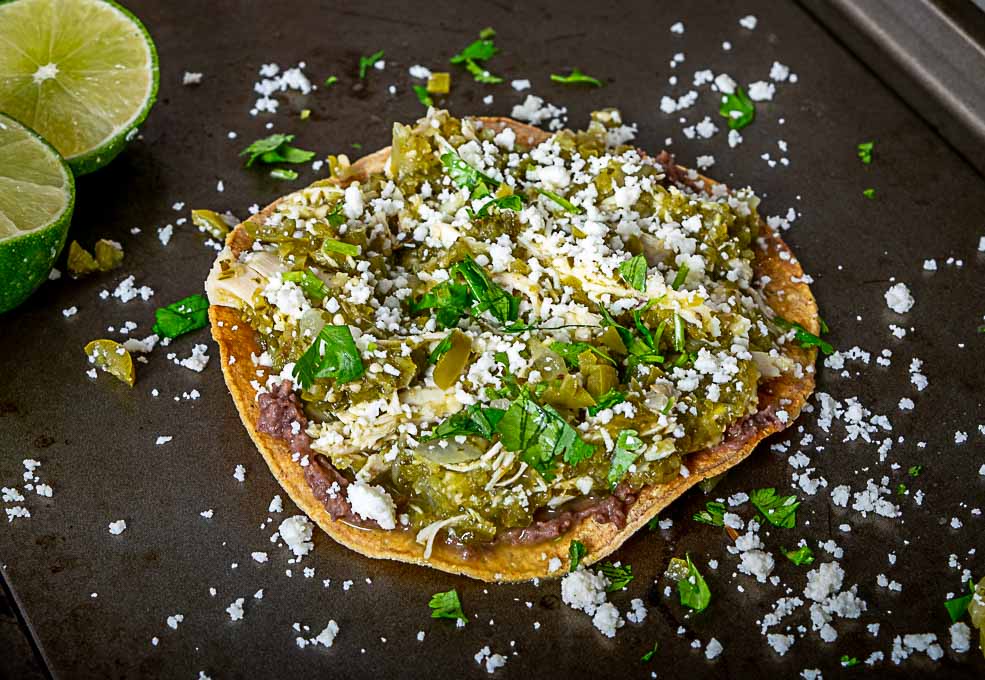 Still hungry?!
Want to receive Mexican Please recipes via email when they are posted?  Sign up below to subscribe.  All recipes are spam free.