You've probably noticed that I use chicken a lot 🙂
I get so much mileage from it and I'm still amazed at the variety of Mexican meals you can make with plain ol' chicken.
So I put together this list of all the recipes on Mexican Please that you can make with a single chicken breast! There are loads of delicious meals here -- I hope you find some new keepers 🙂
Click the name of the recipe and it will take you to a page on this site where you can print out or take a pic of the step-by-step instructions.
Ahh Chicken Tinga! I get so many delicious meals from this simple recipe and I hope you do too! Adding tomatillos to the Tinga sauce is the key and that will keep you coming back for more. Use your Tinga for tacos, quesadillas, tostadas, burritos, etc.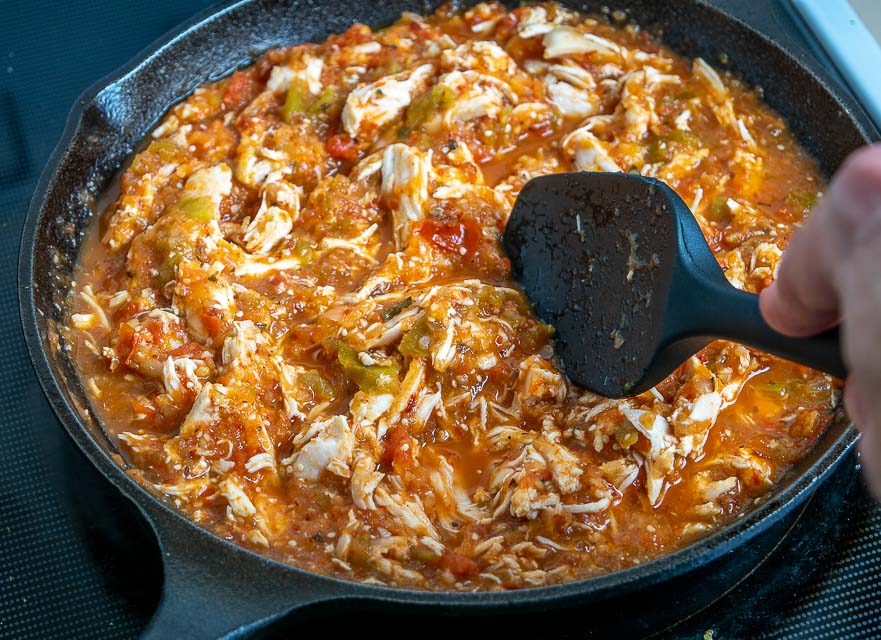 This is one of my default meals for weeknights when I need good food NOW. Load up your tacos with
Guacamole
and a freshly made Tomatillo Chipotle Salsa and all will be well for a few bites 🙂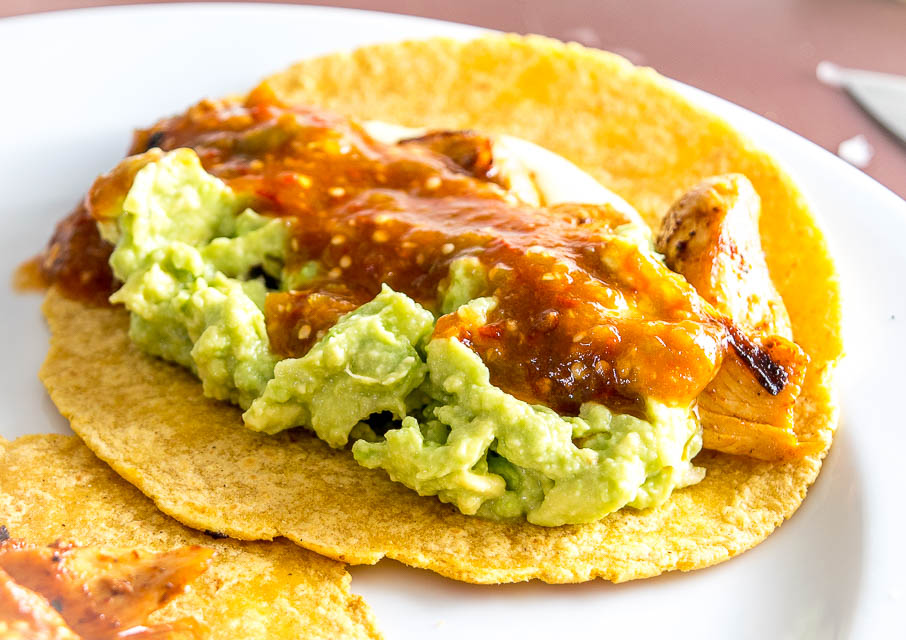 This Chicken Tortilla Soup uses a simple tomato-onion-garlic broth as the base, and it's delicious! Add in some shredded chicken and you've got an ultra-satisfying meal on your hands. Feel free to serve it with crispy, cheesy, beany tortillas 🙂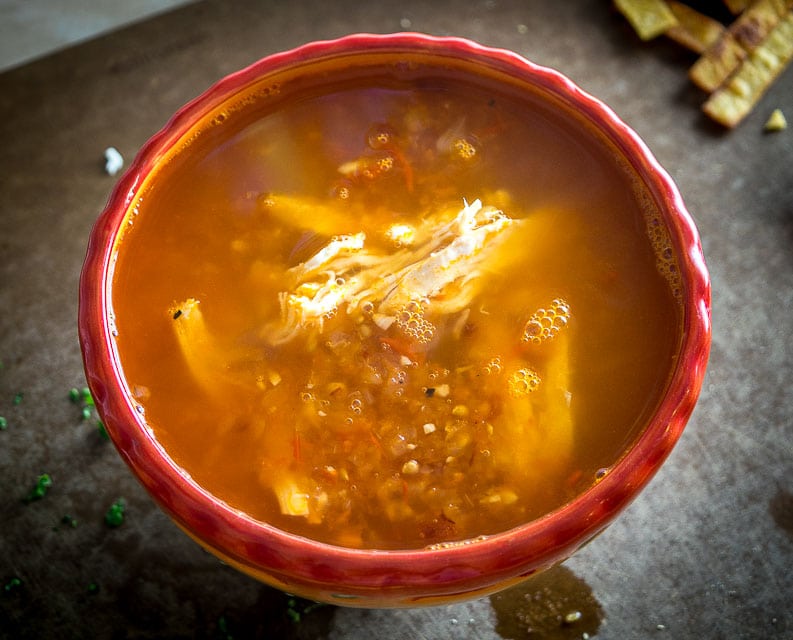 If you've got a single chicken breast on hand you can easily use it for an authentic batch of Arroz con Pollo -- Mexican Chicken and Rice. This particular recipe is great for making smaller portions, 1-2 peeps, and the rice is gobsmackingly delicious 🙂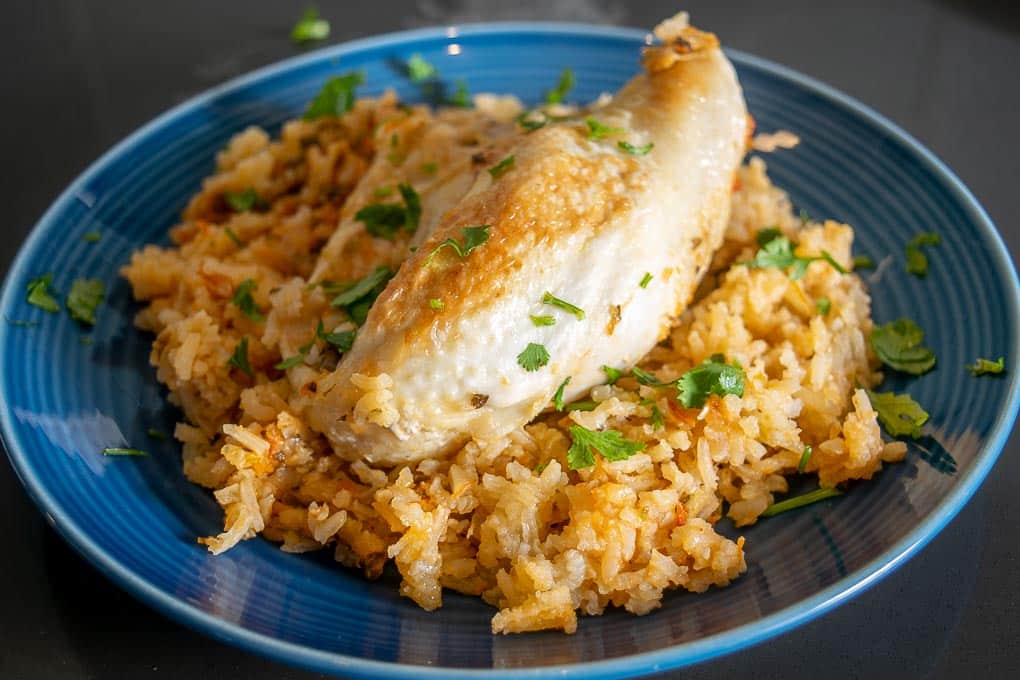 I like to use the brine-and-bake method for this Spicy Chicken Salad. It's a great way to make satisfying, well-seasoned chicken. Add in some Avocado Dressing and you've got the perfect starting point for this versatile salad!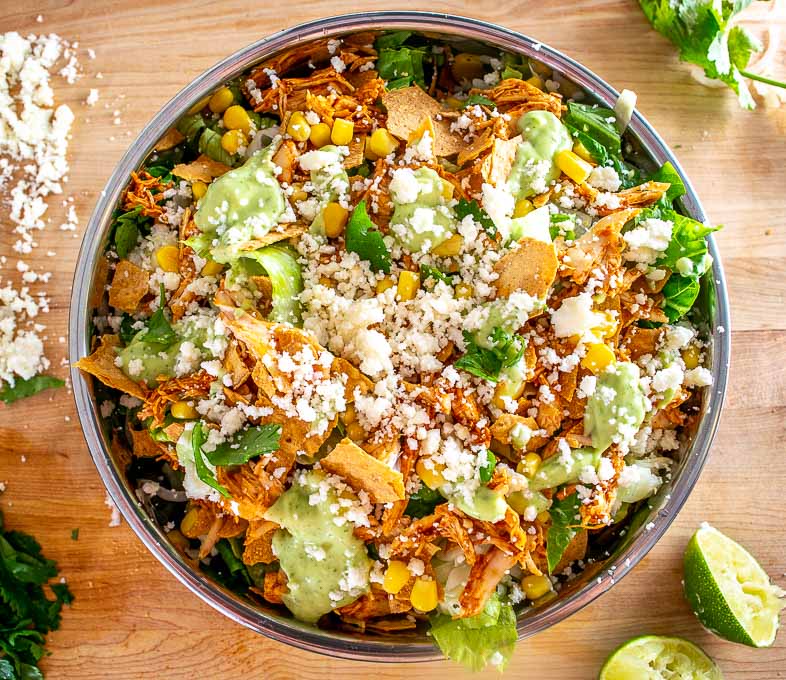 I make quick versions of these Chicken Guac Quesadillas on a regular basis. They are wildly flexible so feel free to get creative with the fixings! Freshly made
Pico de Gallo
works particularly well with this combo.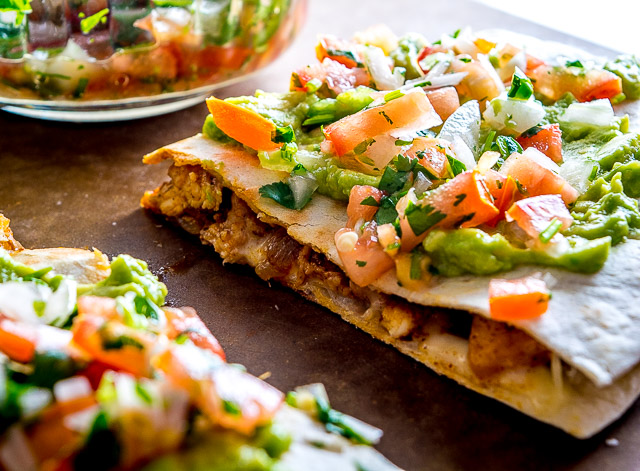 You can use a chicken breast to make a quick batch of these Creamy Poblano Enchiladas! The sauce is loaded with that sweet roasted Poblano flavor and that's the key to these enchis 🙂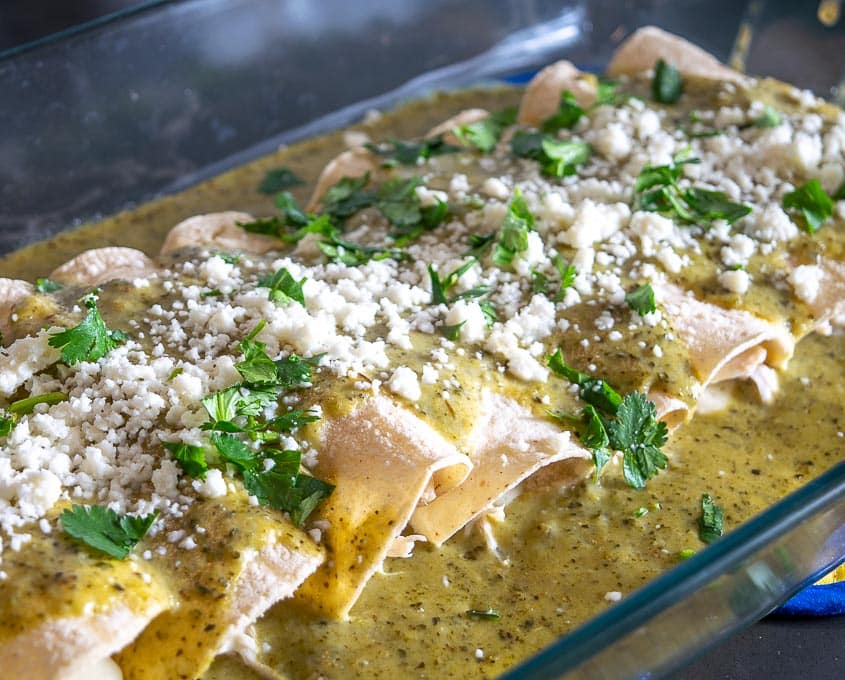 Chicken Chile Verde is a great all-purpose chicken dish for your kitchen! It's loaded with flavor and easy to make too. I like to make big batches and use it to build tostadas, burritos, tacos, etc.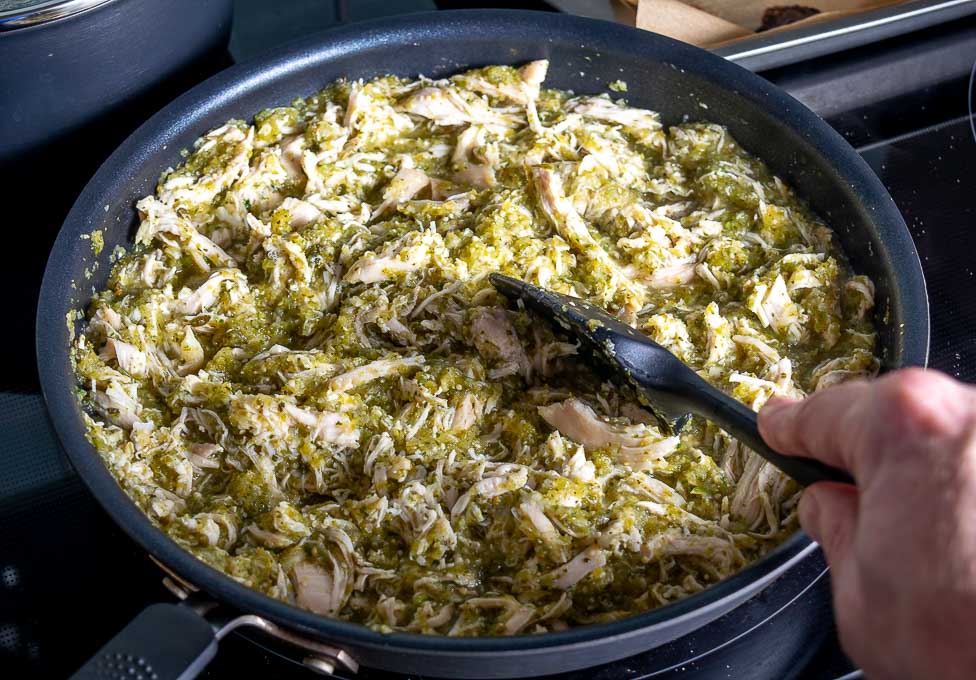 I was surprised how often I saw these breaded chicken cutlets while living in Cozumel. Now I like to keep some in the fridge/freezer for quick sandwiches at lunchtime -- and drench them in Chipotle Mayo 🙂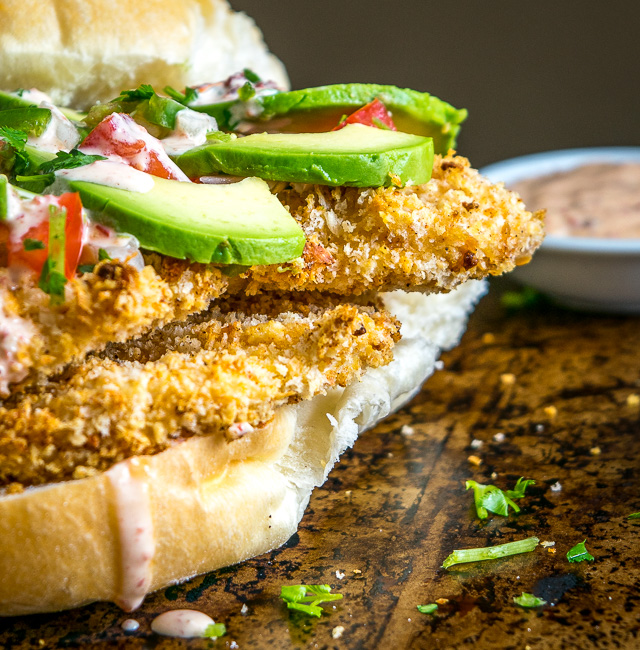 You can bake your Chicken Flautas and they'll be just as satisfying as the fried option! I served these with some yummy Avocado Salsa Verde, but feel free to dip them in your Salsa of choice.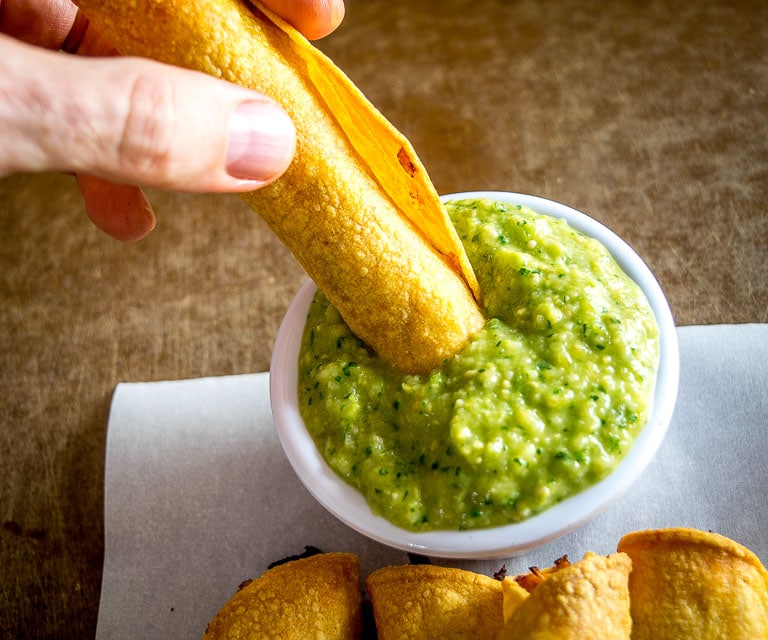 This Chicken Taco Bar is perfect for bigger groups, but this recipe will also give you ideas for some quick, satisfying Chicken Tacos that you can make for yourself. That big bowl of Pico de Gallo is a telling clue 🙂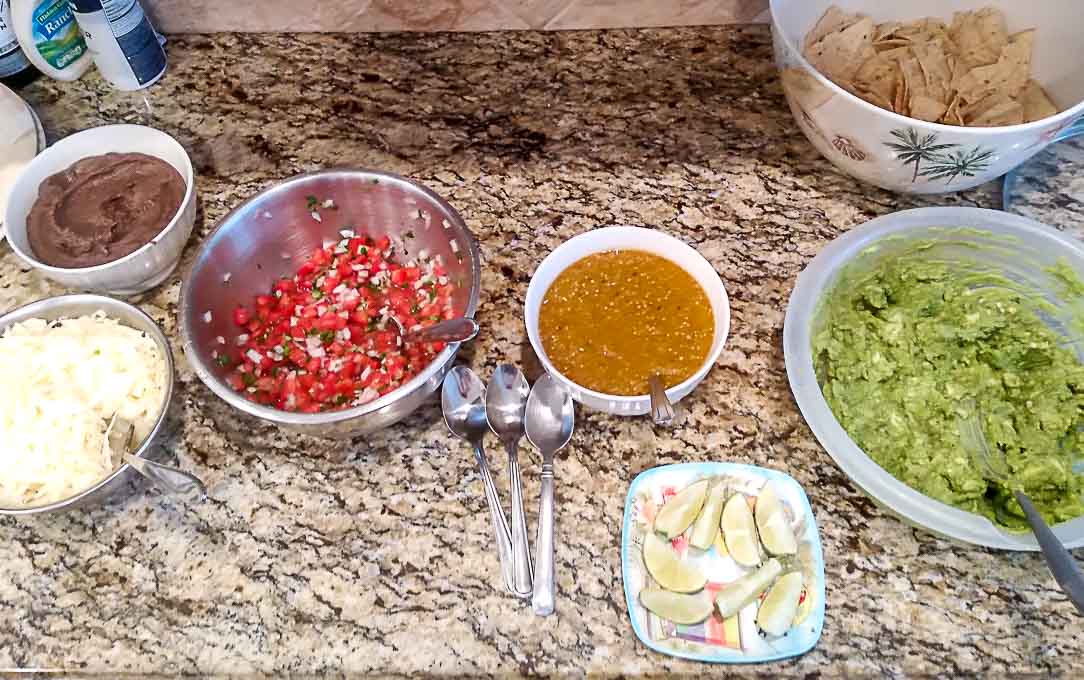 This 15 Minute Creamy Chipotle Chicken is a great meal to rely on when you need food SOON.
It's fast, easy, and exploding with flavor. You can plop it on top of plain ol' white rice and dinner is served!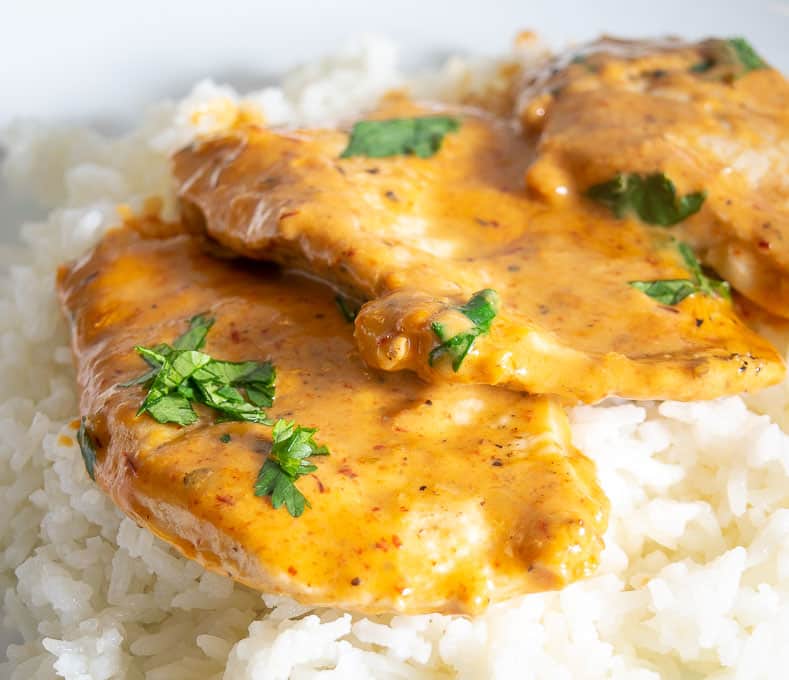 If you've got leftover Chicken Tinga on hand you can quickly whip up some of these Tinga Tostadas. Serving the Tinga on top of
these refried beans
is a real treat!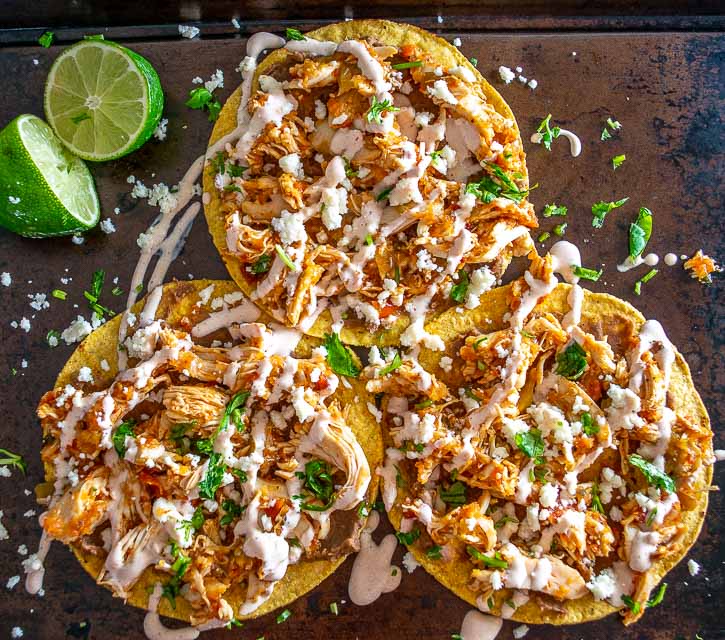 Yes, pizza! You can use spicy chicken pieces to make some awesome pizza -- the key is to use a layer of garlic-infused oil as the base layer instead of a traditional, tomato-based sauce.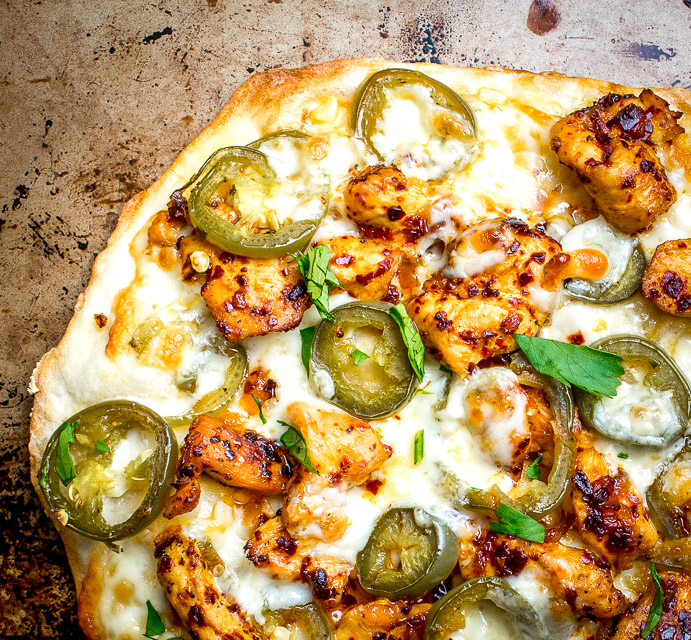 I was gobsmacked the first time I combined avocados with an authentic Salsa Verde. It creates an ultra-satisfying green sauce that you can use in so many dishes -- these Chicken Burritos are a quick, simple meal that takes full advantage of that!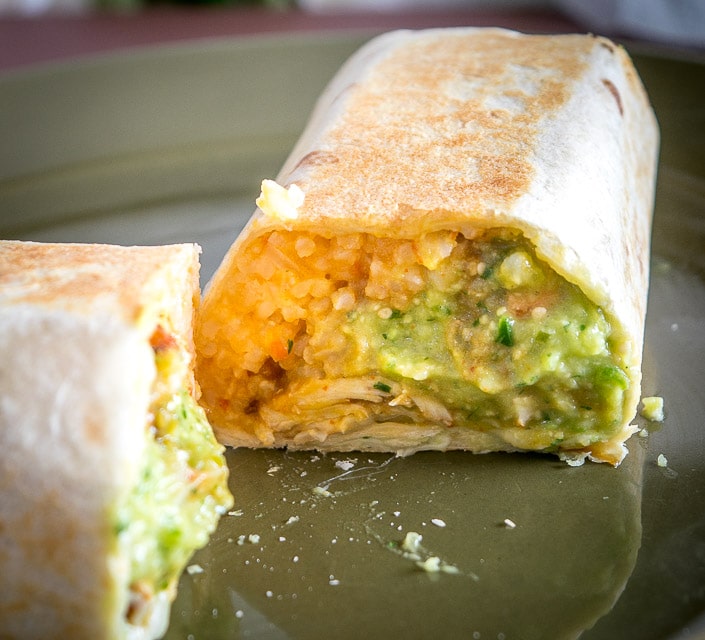 This is one of the first enchilada recipes I put on the site and I still come back to it on a regular basis. The enchilada sauce is built using roasted Ancho chiles and it is dee-licious 🙂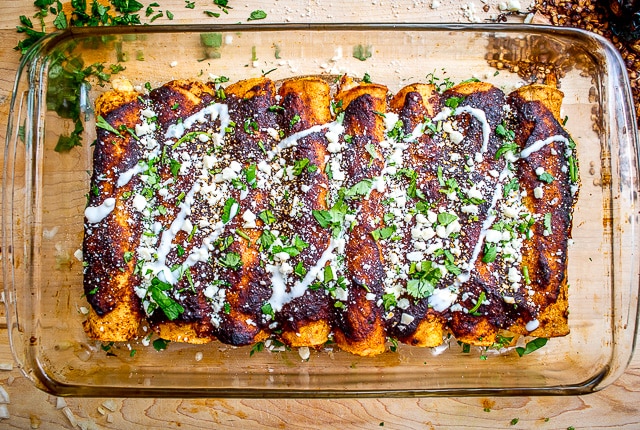 This is a great, all-purpose recipe for making delicious, flexible chicken pieces. You can use the chicken to build on-the-fly tacos, burritos, quesadillas, etc.
This is the recipe on the list that requires the least amount of effort! It's a great technique that will bring you loads of delicious home cooking, without too much cooking 🙂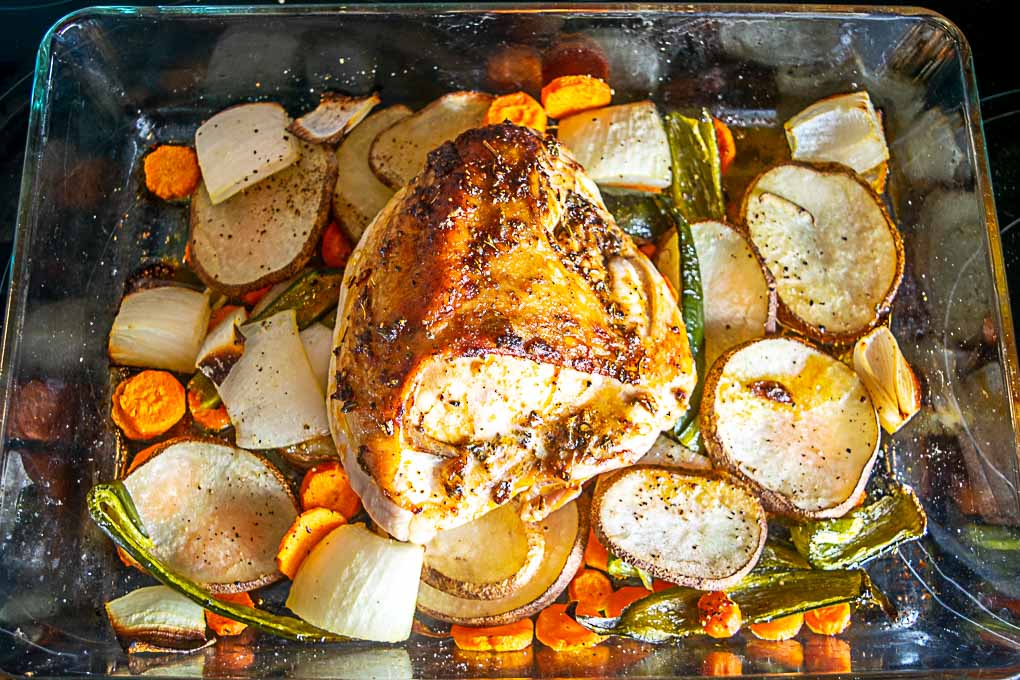 These Chicken Tostadas are the latest edition to the site. The Salsa de Aguacate is the key, so please don't skip that step! It takes just a few minutes to make the creamy green sauce, and it will give you a lifetime of good eats in return 🙂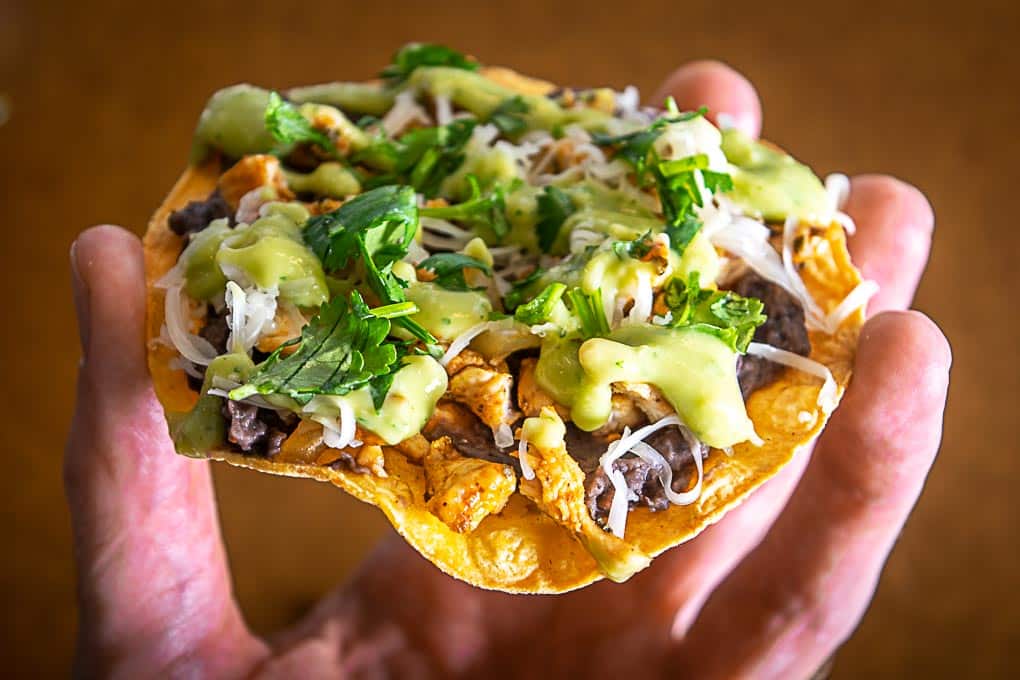 Dipping a warm, crispy quesadilla in some cool, creamy Avocado Salsa Verde is a real treat! I use this combo for rushed weeknight meals. It's fast, flexible, and delicious -- tough to beat that right?!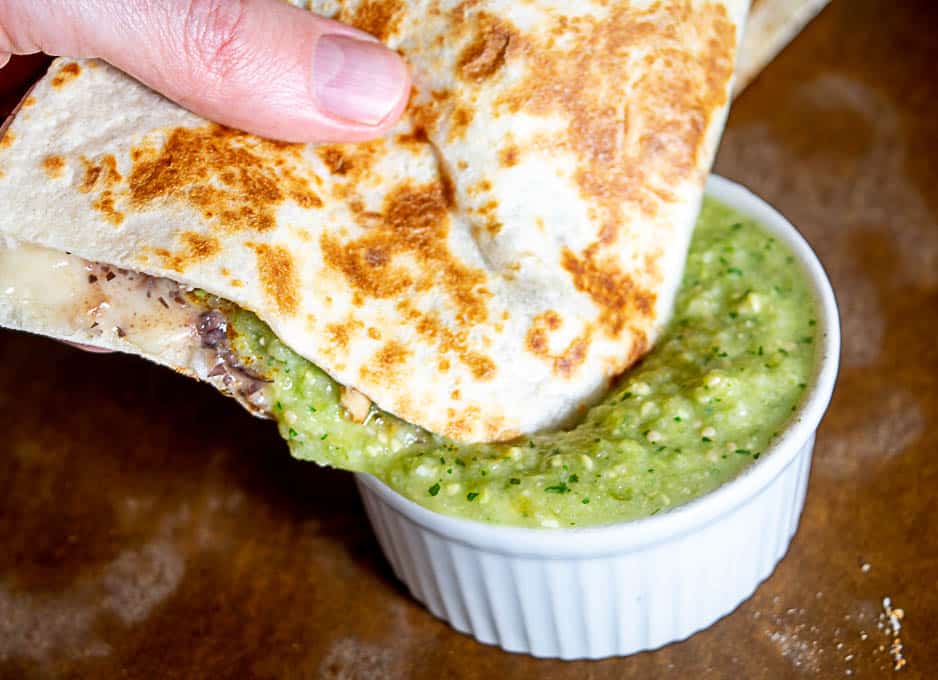 Here's another fast-n-easy meal I save for rushed weeknights: Quick Chicken Burrito with Chipotle Crema.
The fridge usually determines what's inside the burritos, and the Chipotle Crema can be whipped up in a matter of minutes!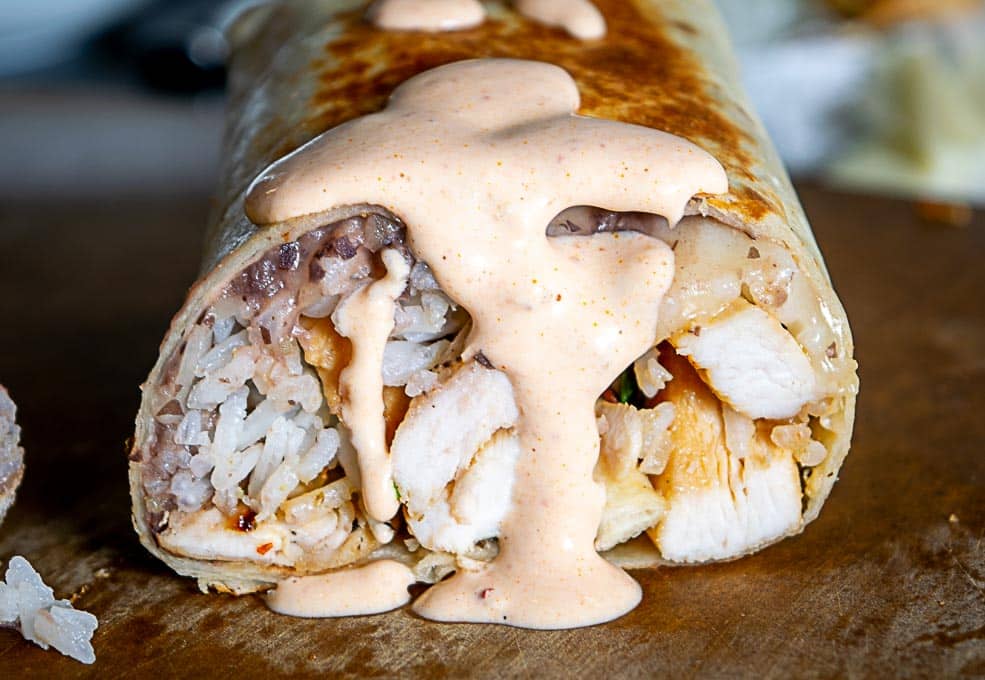 Okay, I hope you found some keeper recipes for your chicken breast! Which one sounds best to you?
I've made all of these recipes zillions of times, so feel free to get in touch if you have any questions about them.
Enjoy!
Want the latest recipe? Click your favorite from these options and follow me: Instagram, Facebook, Pinterest, TikTok, YouTube.
Here's the most recent post: Quick Charro Beans Dinner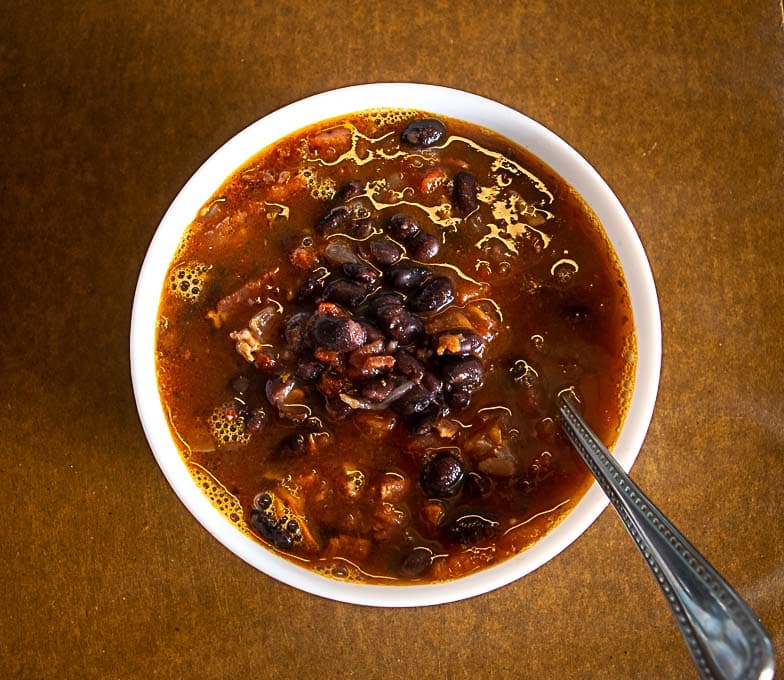 Still hungry?!
Want to receive Mexican Please recipes via email when they are posted?  Sign up below to subscribe.  All recipes are spam free.