Keep a few cans of beans in the pantry and you'll always have easy access to these 12 Mexican recipes.
And you're not allowed to have any guilt for using canned beans! When you're loading up your beans with this much flavor then it doesn't matter if you're starting with canned or home-cooked beans.
I hope you find some new ideas in this list! Keep an eye out for the Bean Tostadas as that is the one I get the most use out of lately.
Click the recipe name and it will take you to a page on this site where you can print out or take a pic of the free instructions.
This is a great recipe for a soul-warming batch of Mexican Bean Soup. It uses simple, healthy ingredients, and you can easily turn this into a meal by dipping some crispy, cheesy corn tortillas in it 🙂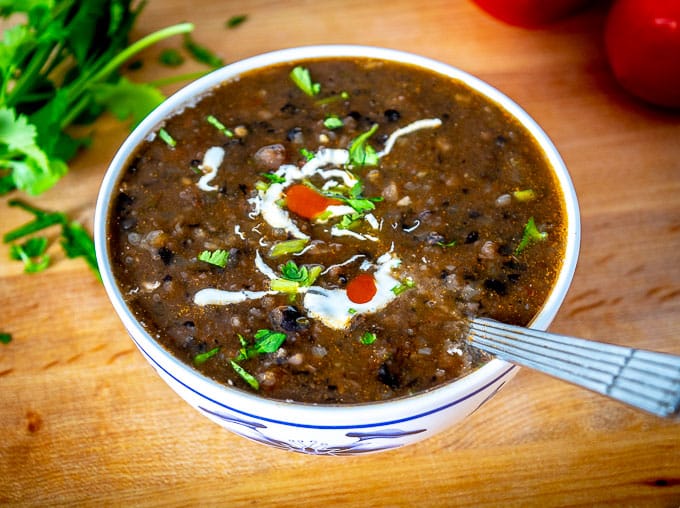 You can make some awesome red sauce enchiladas with a simple mixture of beans, rice, and cheese. I used both
Anchos
and
Guajillos
to make the enchilada sauce, but you'll get an equally good result when using all Ancho chiles so don't sweat the chile combo too much.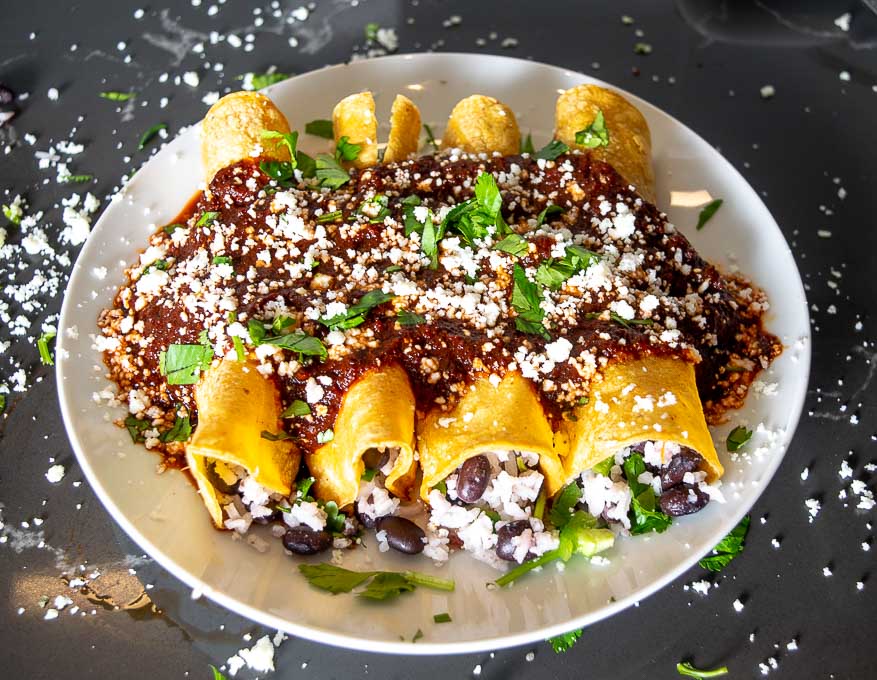 By now you're probably familiar with these Refried Beans, but I keep mentioning them because I get so much mileage out of them! Infusing your beans with the smoky heat of chipotles is the key -- this gives them incredible flavor and will keep you coming back for more. Keep some of these in the fridge and your life gets much simpler 🙂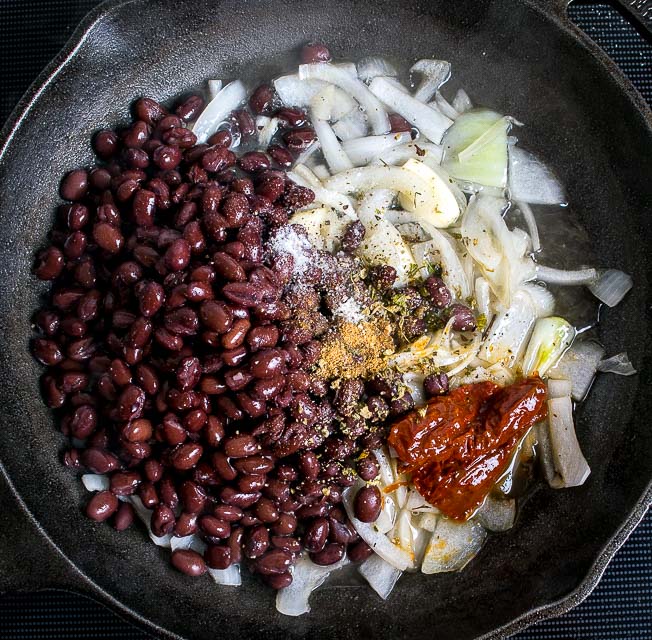 You can get wildly creative with Bean Tostadas for some quick, impromptu meals -- especially if you've already got some refried beans in the fridge! For this batch I topped with avocado, Queso Fresco, and freshly made Salsa. Yum!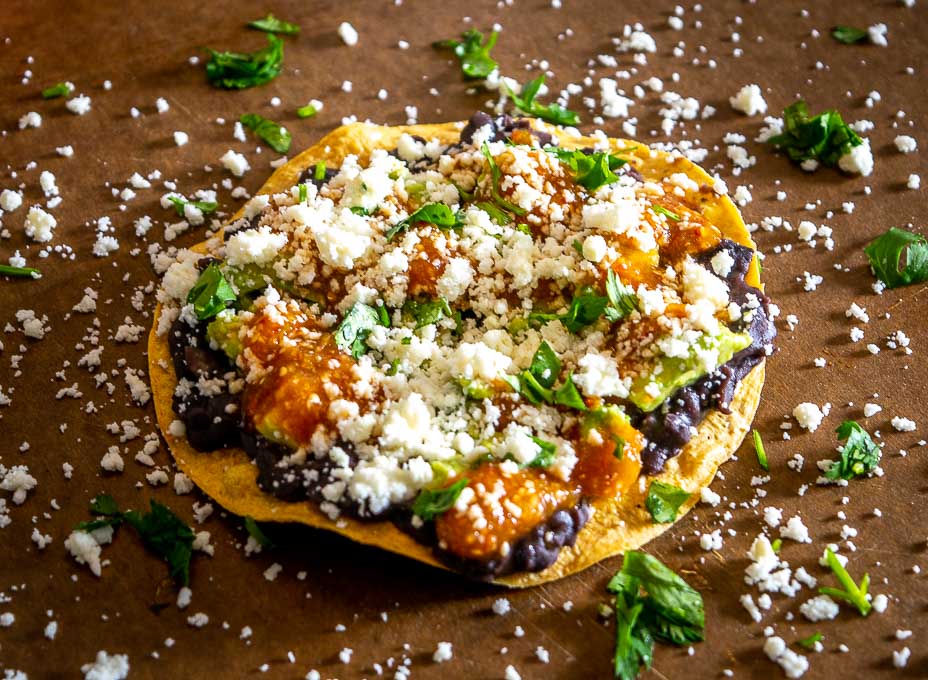 Chile Verde is a flavor explosion and you can serve it up with some plain ol' rice and beans for a quick, satisfying meal. The key to the Chile Verde sauce is the roasted Poblano flavor, so try to add
Poblanos
to your grocery list if this meal sounds appealing.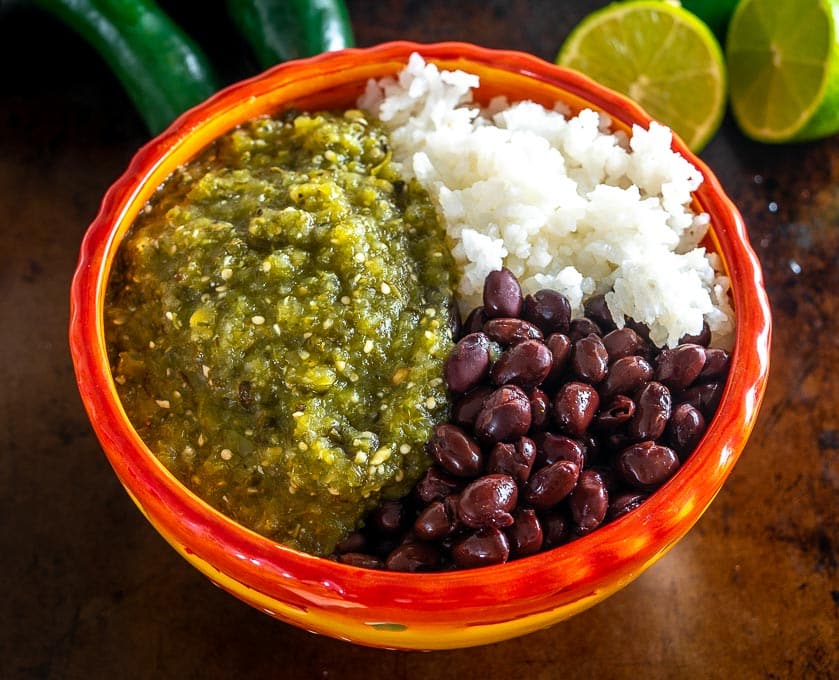 Enfrijoladas are wildly versatile and once you get familiar with them you'll find all sorts of ways to customize them to your liking. Drench your tortillas in the chipotle-infused bean puree and then load them up how you see fit! I used avocado bits, cheese, and Mexican Crema for this batch.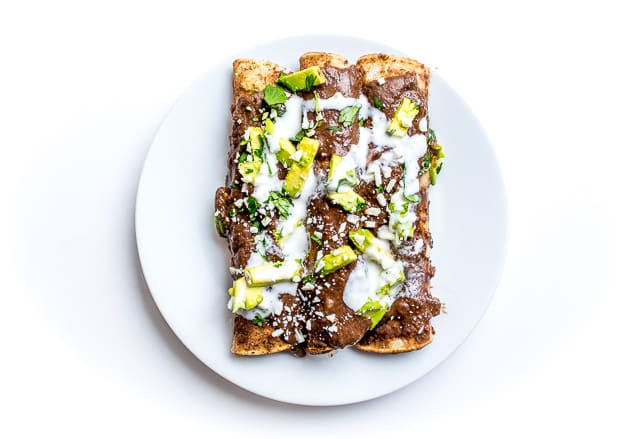 I've been making this impromptu Bean Dip for dinner over the past couple weeks. You can easily serve it up next to some chips, but I dip crispy, cheesy corn tortillas in it and that turns it into a meal for me. Keep this easy recipe in mind for weeknights when nothing sounds good -- it's fast, easy, and wildly satisfying.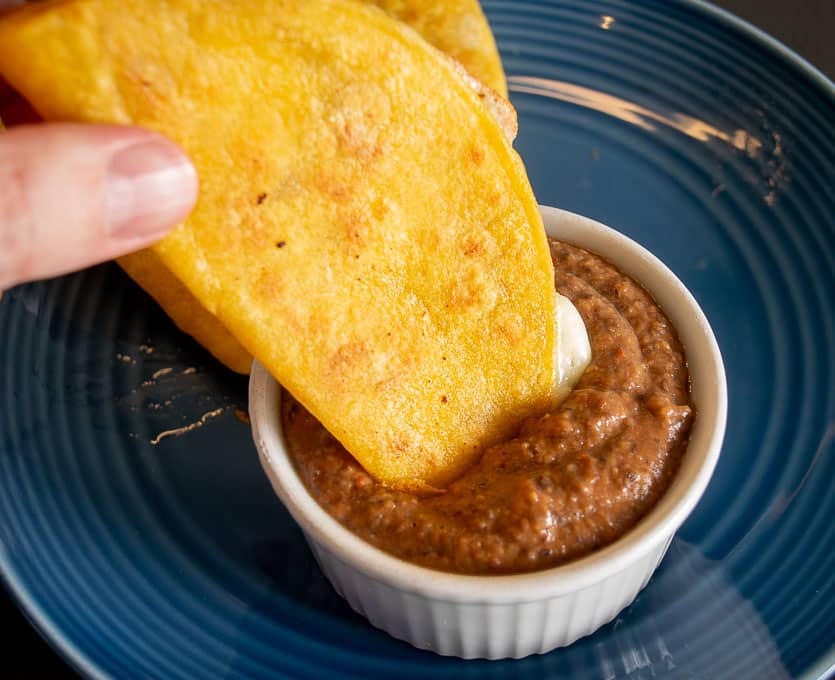 Once you've got some Refried Beans in the house you can easily whip up these Spicy Bean and Egg Burritos. This recipe makes 8 mini-sized burritos that I put on standby in the freezer for some quick, no-thinking-involved meals.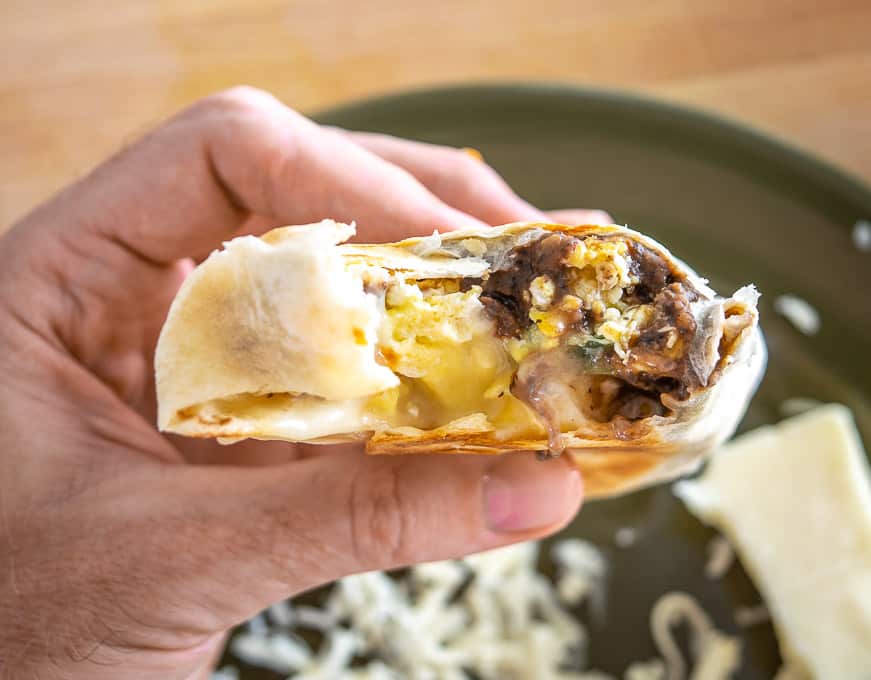 Use a spicy black bean puree as the base of your Nachos and all is well in the world for a few minutes. These are delicious even with just the beans and cheese, so you can consider everything else on top a bonus! Dipping these in some
Easy Guacamole
is a good option too.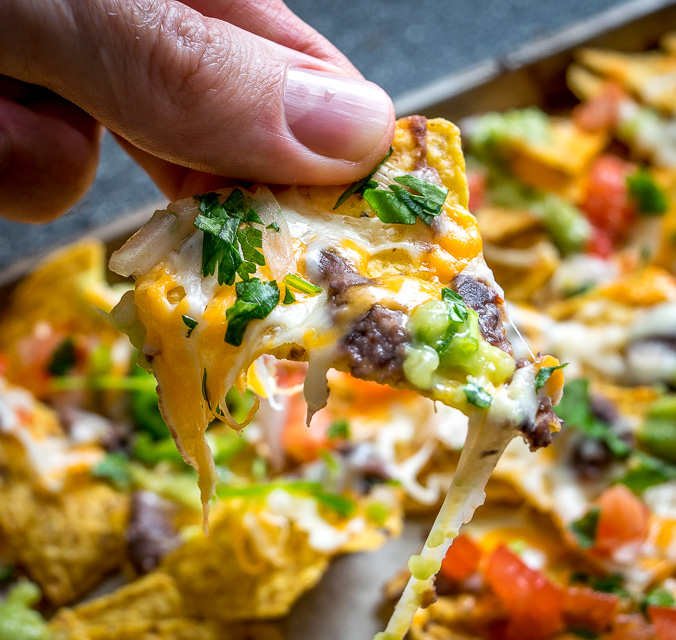 This is a quick meal that I make on a regular basis. The bean-n-guac combo is awesome, and the fat from the avocados turns this into a filling meal for me.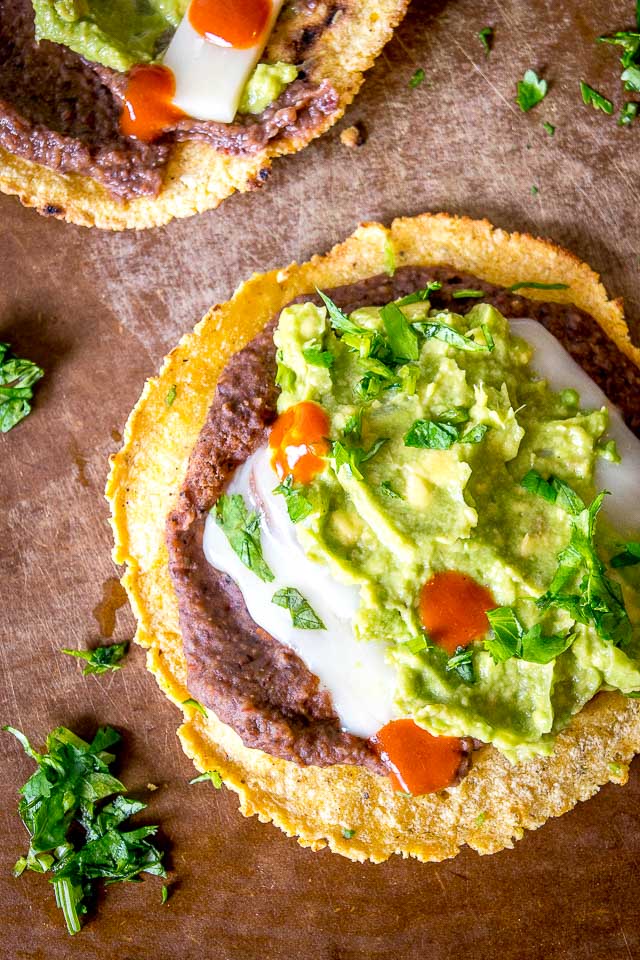 Molletes are open faced bean and cheese sandwiches that can be made in a matter of minutes. I usually put these in the oven for a few minutes to crisp them up and then top with some freshly made
Pico de Gallo
. And they are really, really good 🙂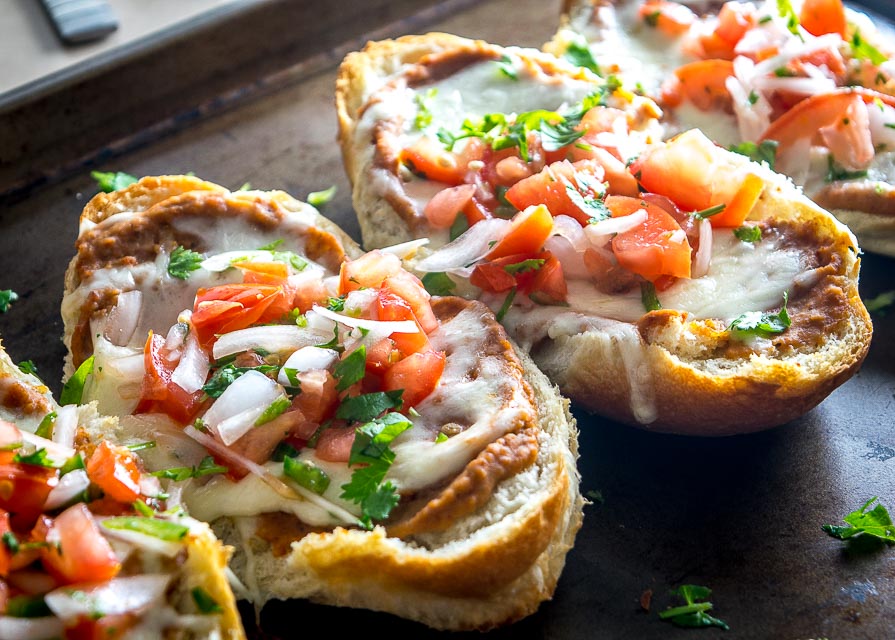 This versatile Black Bean and Corn Salsa will have you dreaming up all sorts of ways to consume it. Lately I use it for taco salads -- simply add some chopped romaine, a drizzle of dressing, and dinner is served.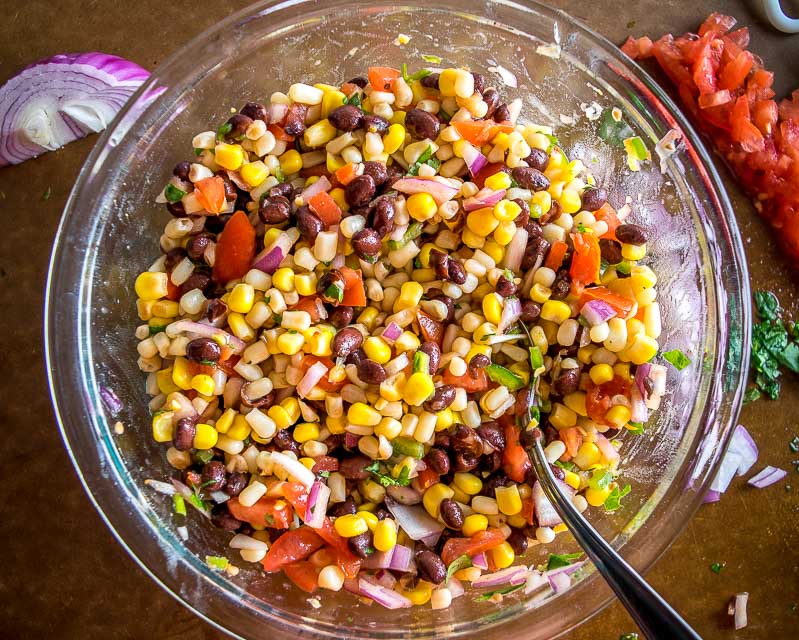 This
Mexican Beans and Rice Soup
is new to the site and I'm really enjoying it lately. It's super easy to make, and when everything is built from scratch it is tremendously satisfying. Don't forget to roast those tomatoes!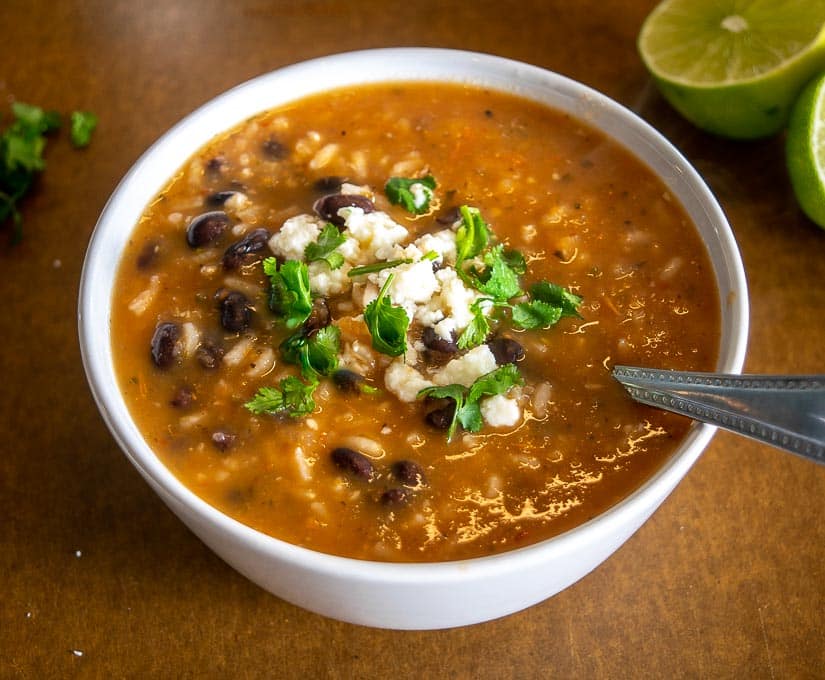 Pizza?! This is a crispy, thin crust pizza that relies on your familiar black bean puree and a thin layer of garlic oil to create a vegetarian delight that will have you re-thinking the true meaning of Pizza 🙂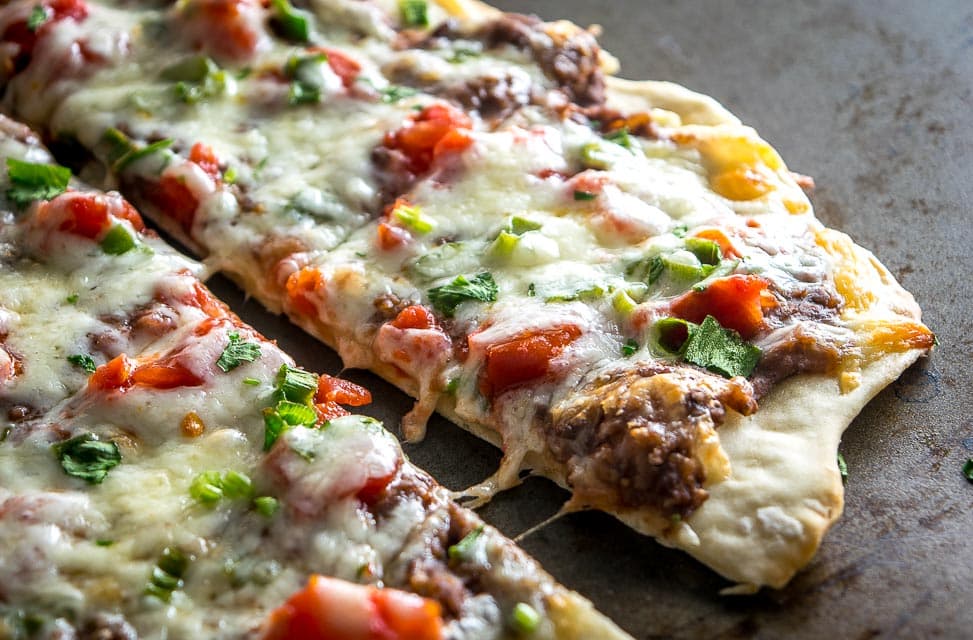 If you start with a warm tostada shell and a layer of refried beans then the possibilities for Breakfast Tostadas are endless! I topped with scrambled eggs, cheese, cilantro, and hot sauce. Yum 🙂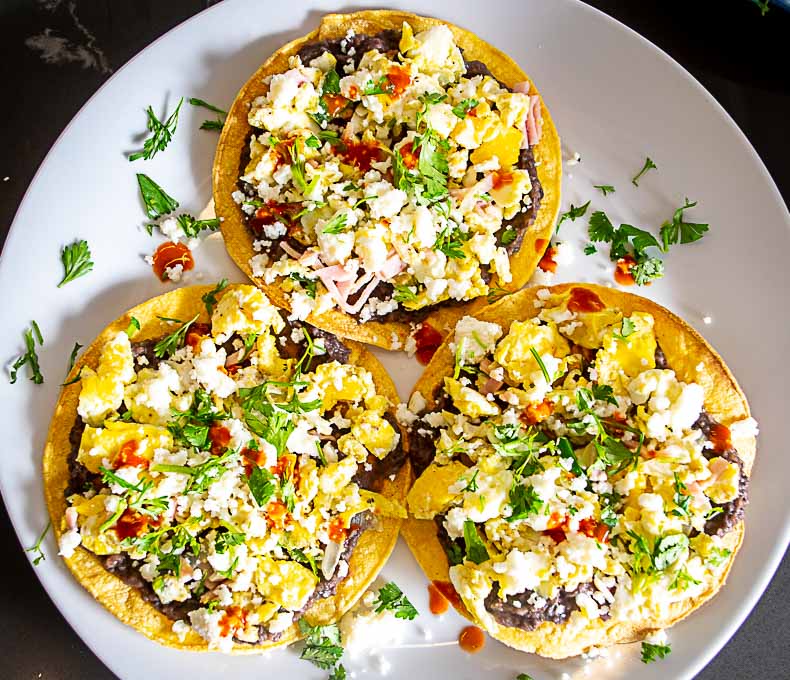 And here's the latest addition to the site: Bean and Rice Tostadas. This is such a quick, satisfying meal, and there is tons of leeway on the fixings. The freshly made Salsa is the key though, so no skipping that 🙂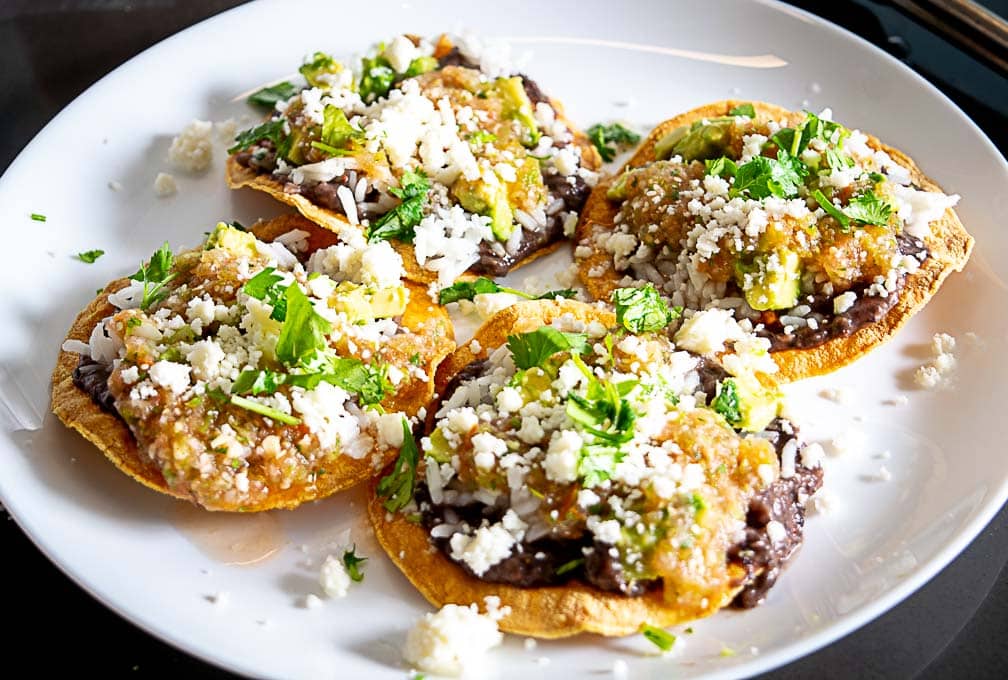 Okay, I hope you found some ideas in this list!
Just keep a few cans of beans in the pantry and you'll have plenty of quick meals to choose from! By the way, I use chipotles to flavor the beans in most of these recipes -- click
here
if you want to see more about
working with chipotles in adobo.
Enjoy!!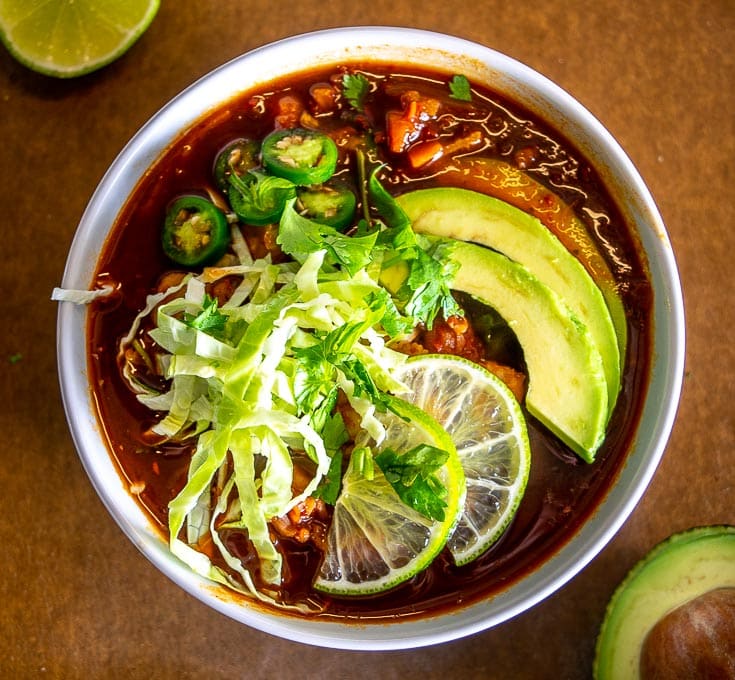 Still hungry?!
Want to receive Mexican Please recipes via email when they are posted?  Sign up below to subscribe.  All recipes are spam free.