The Breakfast Tacos from a few weeks ago have caused a Mexican Breakfast Obsession to flare up! I've been devouring the classics on this list and I hope you find some new ideas here.
These dishes also double as the world's most efficient alarm clock -- especially if someone else is making them and the smell wakes you up!
And once you get in the habit of making these dishes on lazy weekend mornings you'll find that they make their way into your dinner routine too 🙂
Note: In general I prefer tomatillo-based Salsas with eggs, but keep in mind that you can always use a classic tomato-based Salsa with your eggs if your palate is asking for it.
Click the name of the recipe and it will take you to a page on this site where you can print out the step-by-step instructions.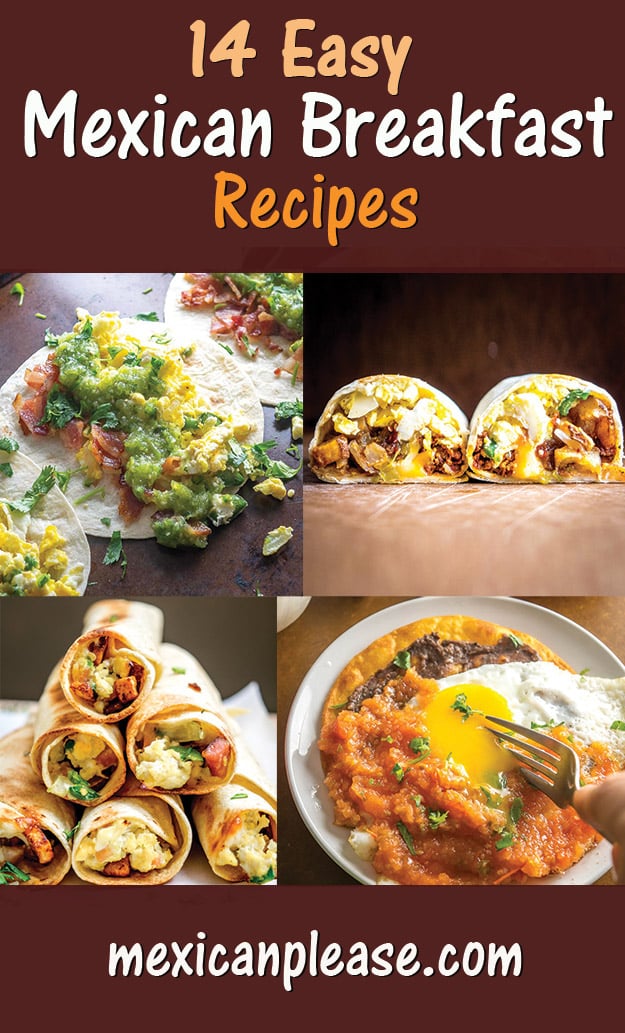 This is the dish that started my recent breakfast crusade. The fixings are negotiable, but the homemade Salsa Verde is a must as it makes these tacos incredibly satisfying!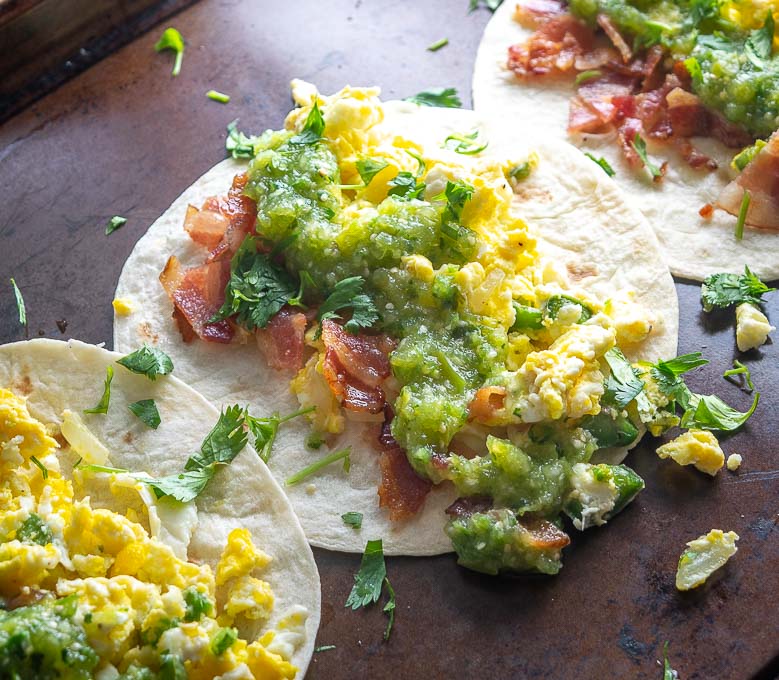 I think one of the reasons I like the above Breakfast Tacos so much is they remind me of Breakfast Burritos 🙂 There's something awesome about flour tortillas and morning eggs, and this Breakfast Burrito recipe is a perfect way to master that combo. Note that substituting chipotles for jalapenos in the homemade Salsa will give your burritos a smoky, fiery kick. So good!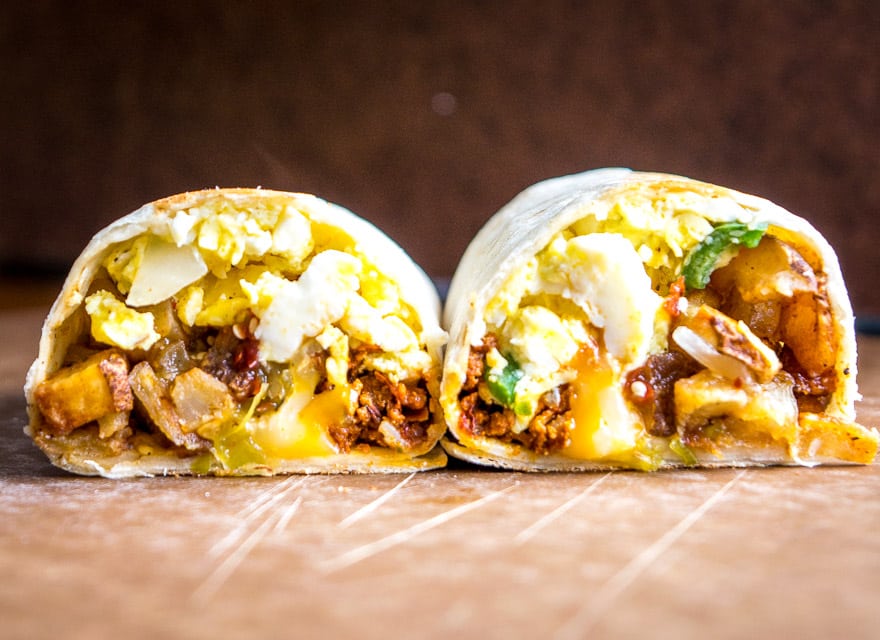 Adding jalapeno to your scrambled eggs is a great alternative to coffee! This is such a simple dish to make and it's a great upgrade for plain ol' scrambled eggs. Some tips: go easy on the onion or it will dominate too much, and drain the tomato a bit so there isn't too much moisture in the pan when cooking the eggs.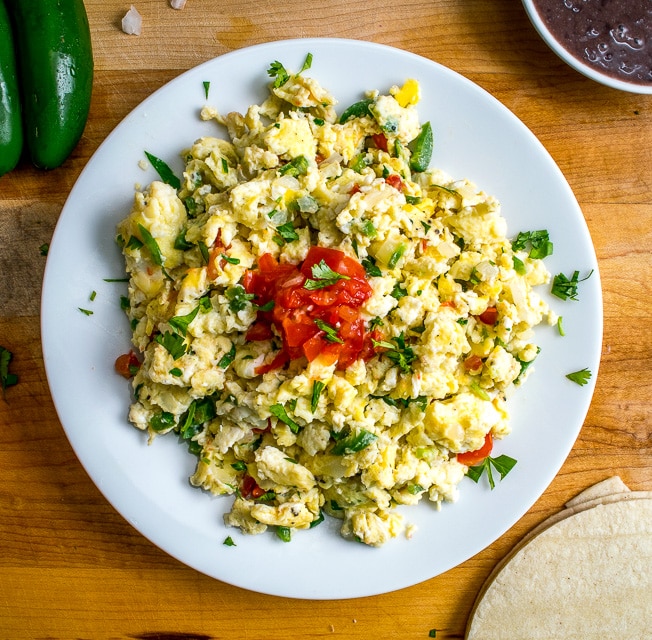 Have you ever had eggs poached in homemade Salsa? If not, give this recipe a try — the broth is delicioso and if you dip warm, cheesy tortillas into it then all is well in the world for a few mouth-watering moments.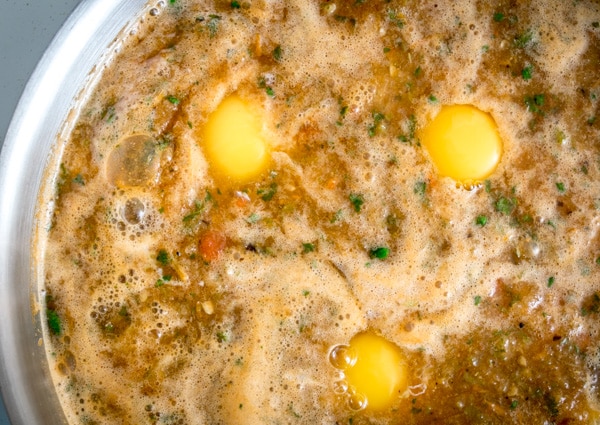 I love using the oven for hands-off morning potatoes and you'll see it often in this list. Just chop 'em up, throw 'em in the oven, and 30 minutes later you've got some awesome papas that you can use for quick meals. This batch comes with the smell of roasting poblanos wafting through the house as an added bonus 🙂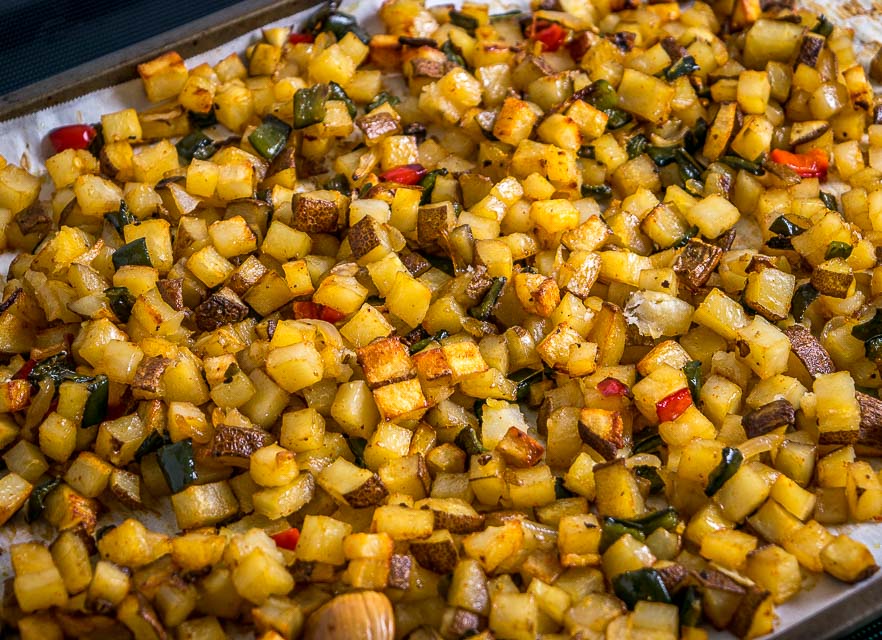 Here's another great recipe that lets the oven do all the work while you get in an extra morning snooze. Roll up your egg mixture in some corn tortillas, brush with oil, and let the oven crisp 'em up!
This is the perfect breakfast dish for lazy weekend mornings. Combine crispy tortilla strips with a bacon-egg mixture and you've got the gist of these Migas. Green salsa as a topper? Of course!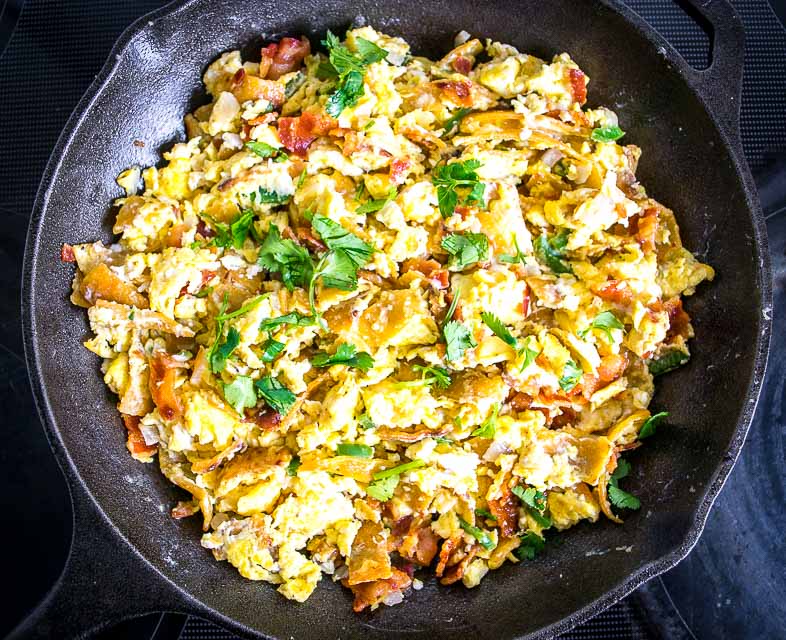 Such a simple and satisfying dish! This version uses 2 jalapenos but you can always dial back on the jalapenos if you want a milder version. This recipe yields a bigger batch and I typically use the leftovers to make breakfast burritos. Win win 🙂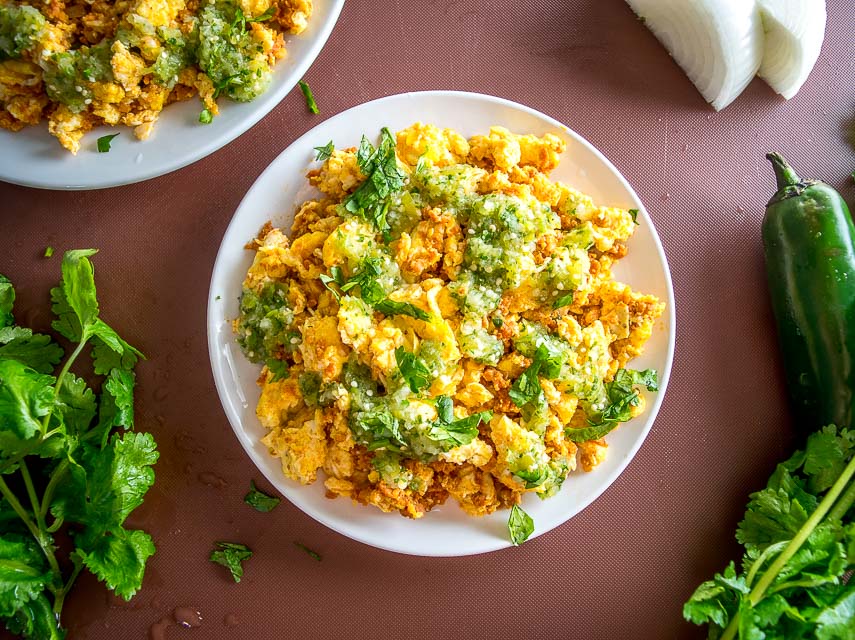 If you've got homemade Salsa on hand then you don't need much else for an authentic batch of Huevos Rancheros. I used Tomato Jalapeno Salsa for this batch and also added some freshly made refried beans -- so good!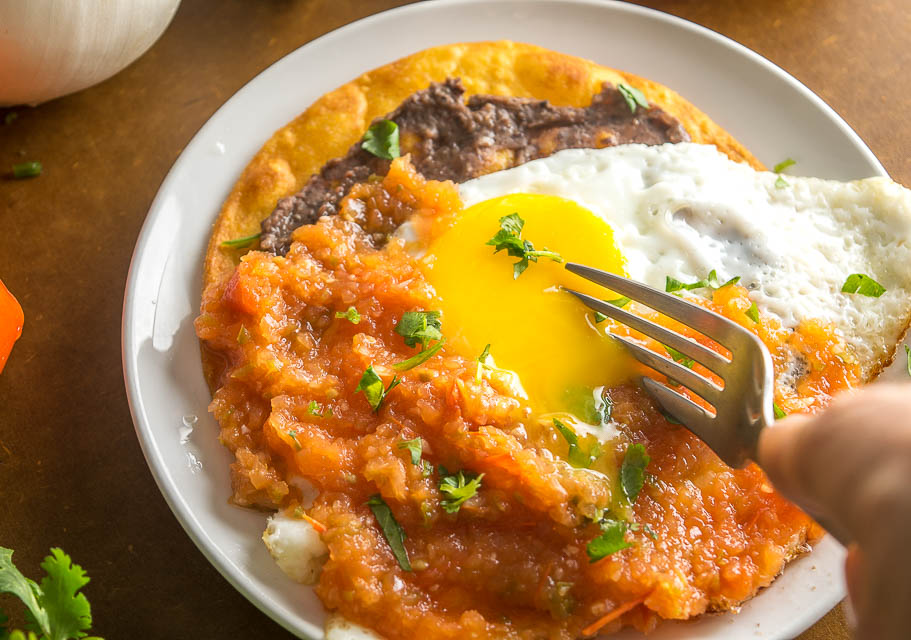 This recipe is evidence that Chilaquiles are best served with a dose of improvisation. I used Black Beans, Avocado, Pickled Jalapenos and a sprinkling of Cotija cheese for this batch. And of course, a homemade Salsa 🙂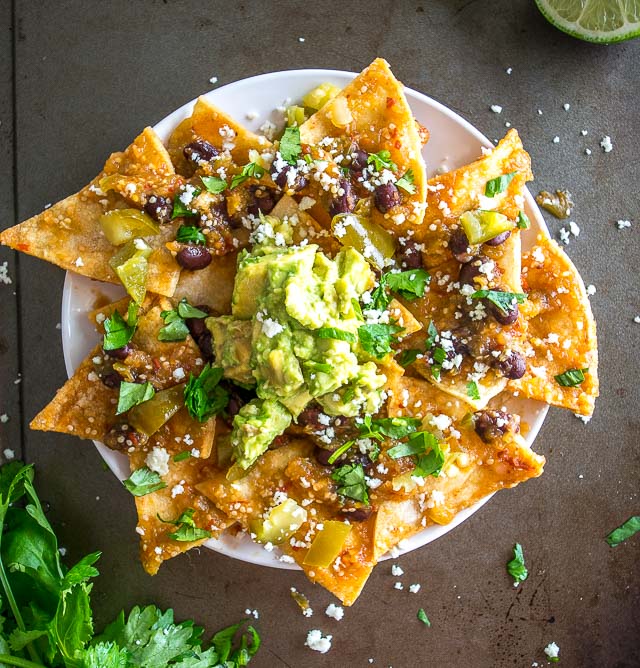 I'm including this cornbread in the list because I like to warm it up in the morning, coat it with butter, and then dredge it in the yolks of some over-easy eggs 🙂 Keep in mind that you can always use cornmeal to make your cornbread, but I've found that using Masa Harina will make it a bit more "corny" and it gives you a nice bump in flavor.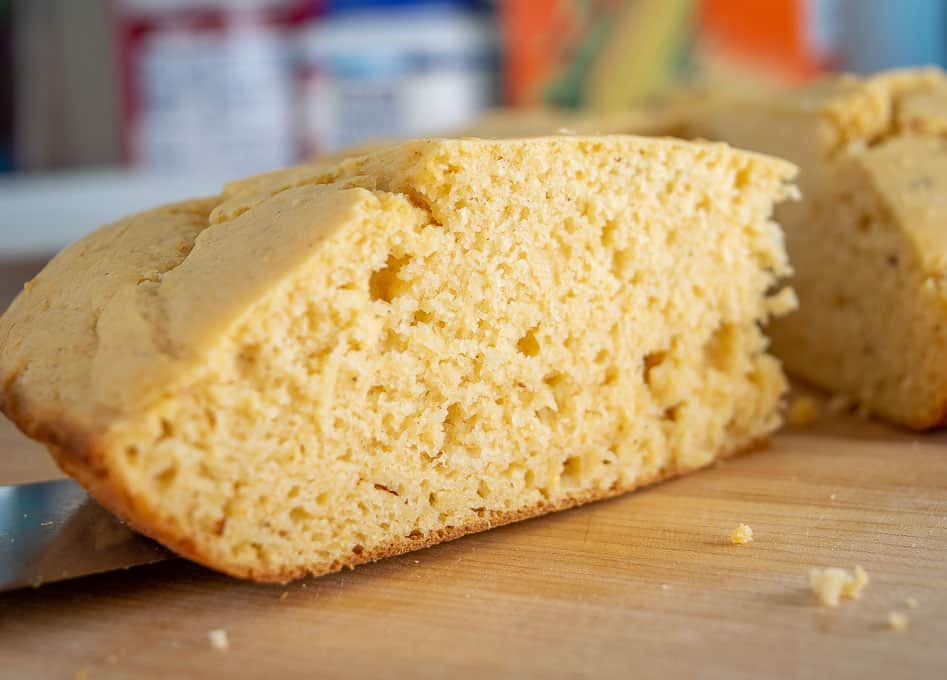 This classic Mexican breakfast dish is served with two freshly made Salsas just in case you're not getting along with your partner! Note that this dish is typically piled on top of corn tortillas, but I serve it over a bed of spicy potatoes and chorizo to make it a bit more filling.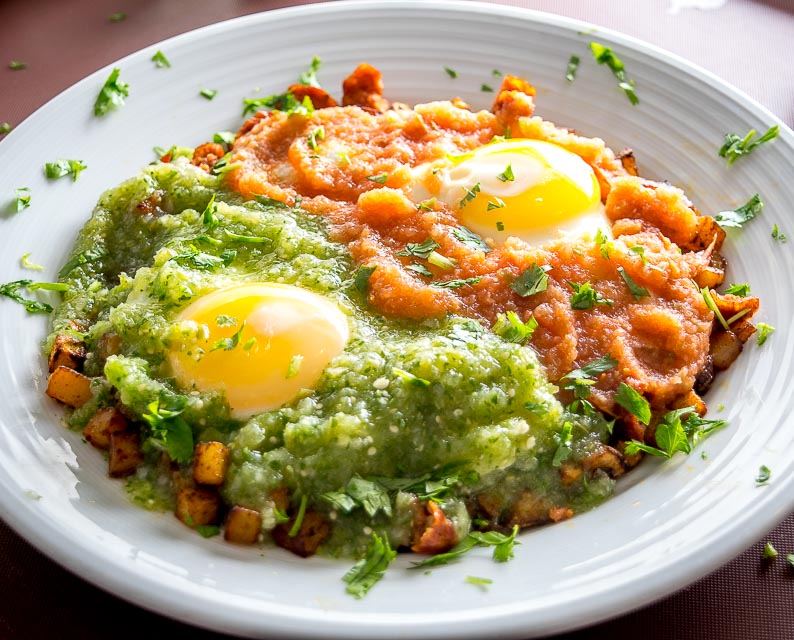 Make a big batch of these Spicy Bean and Egg Burritos and you'll get some free meals over the next couple weeks. The key is to load up the beans with tons of flavor — I used 3 chipotles for this batch, but feel free to use less for a milder batch. Or more if you want 🙂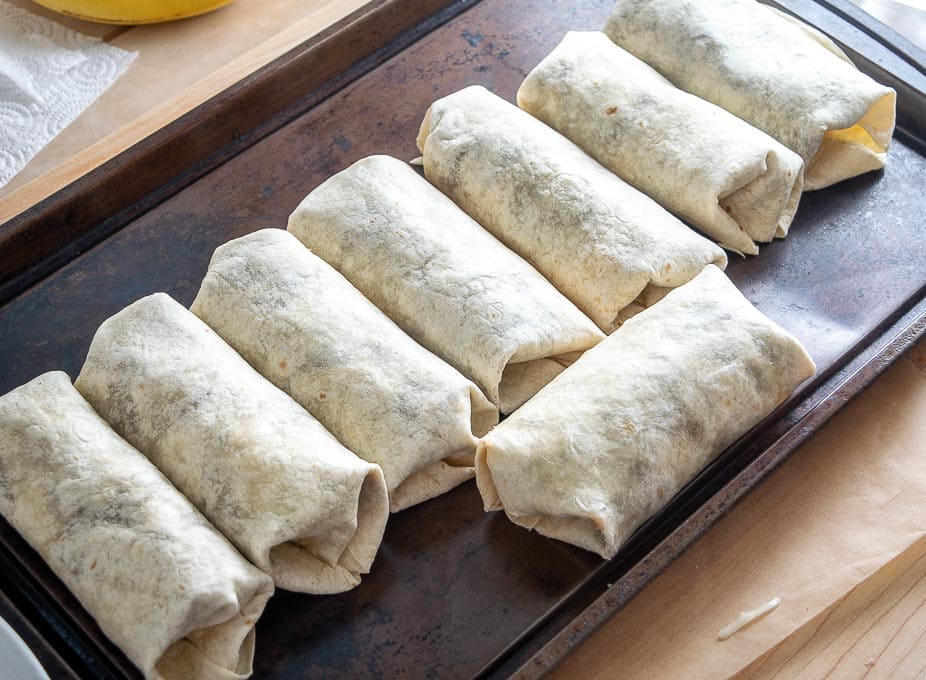 Here's an easy, versatile recipe for a zippy Mexican Frittata. I find the chorizo-jalapeno-cheese combo irresistible but you can always make a vegetarian version too. So good!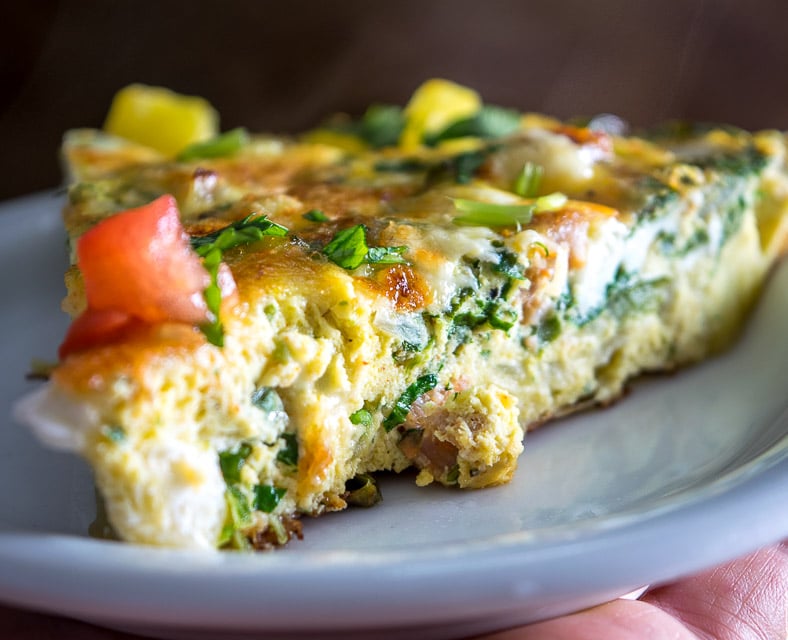 I'm really enjoying these Breakfast Burrito Bowls lately. Feel free to get creative on the fixings, but please don't skip the freshly made Salsa Verde! The homemade Salsa really brightens up these bowls and will keep you coming back for more.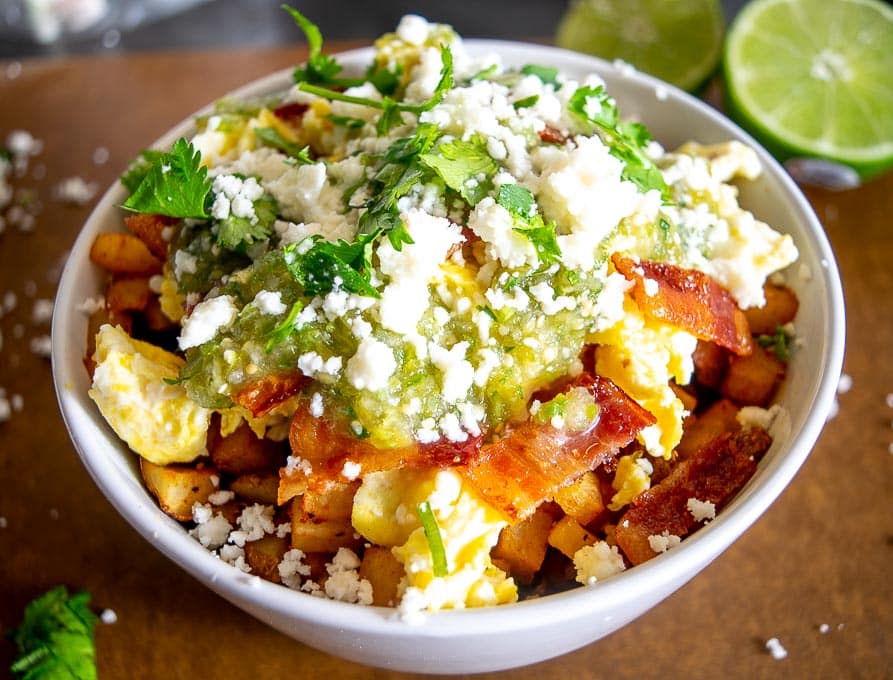 Okay, I hope you find some keepers in this list! Let me know if you have questions about any of the recipes.
Buen Provecho.
Still hungry?!
Want to receive Mexican Please recipes via email when they are posted?  Sign up below to subscribe.  All recipes are spam free.