Spend some time on our site and you're bound to come across Masa Harina in a recipe, but what exactly is it?
Masa Harina is dried corn dough and is sometimes referred to as corn flour. Here's a pic of the most common brand you'll find in the States: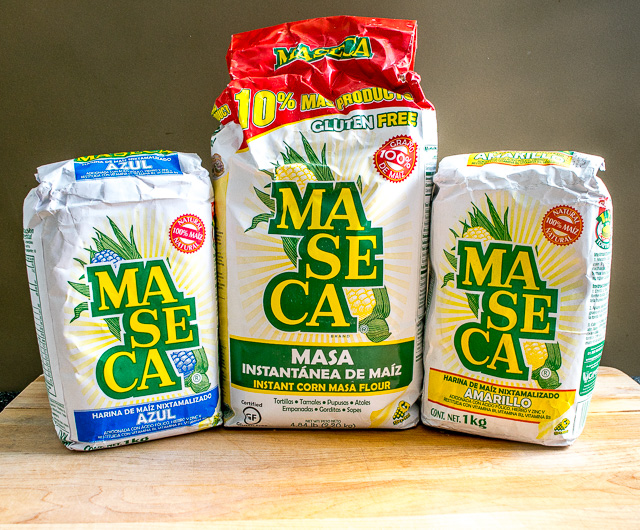 What is Masa Harina?
To fully understand where Masa Harina comes from it's helpful to go back to the source. Take a look at this pic from a supermarket in Cozumel:
That's the corn dough used to make fresh tortillas. Dried corn is soaked in calcium hydroxide and then put through a fine-grade grinder to make the corn dough -- this is then used to make the morning batch of tortillas that you can buy in the markets of Cozumel (for less than a buck!).
If you dehydrate this corn dough you'll get corn flour, or Masa Harina. Make sense?
Then all you have to do is add water to the Masa Harina and presto you've got some corn dough at home (also sometimes referred to as masa dough).
You can find Masa Harina in most supermarkets these days, and if not there then you'll definitely find it at Latin or gourmet markets.
Here are the most common brands of Masa Harina you'll find: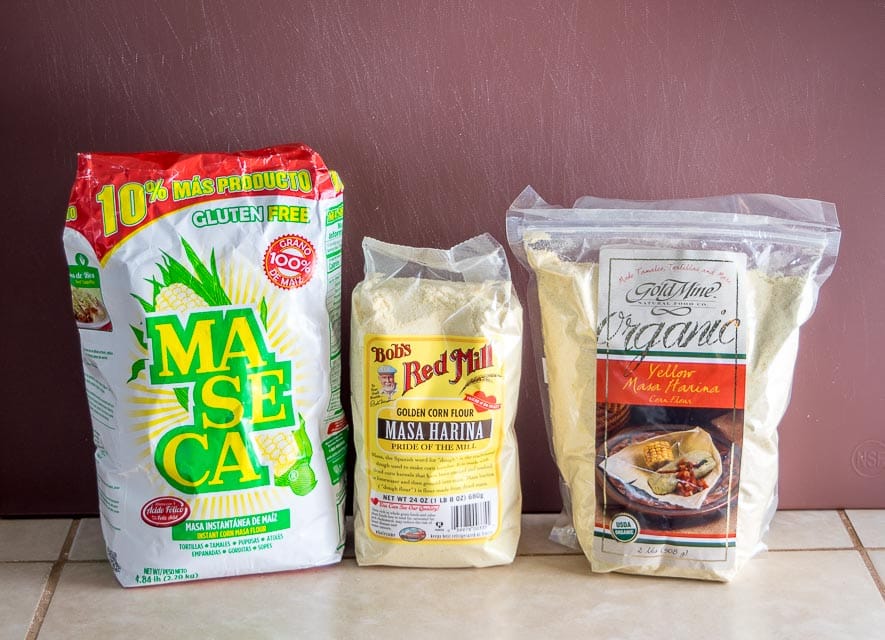 From left to right: Maseca, Bob's Red Mill, Gold Mine.
So how do I use it?
The most common use is for Homemade Corn Tortillas. All you need is 2 cups of Masa Harina, 1/2 teaspoon salt, and 1.5 cups of warm water.
You can see all the details for this process in our corn tortillas post, but basically you are just rehydrating the Masa Harina into a cohesive dough: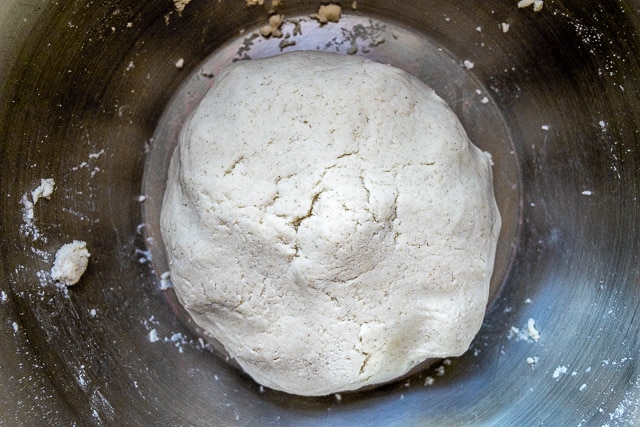 And then flattening golfball sized rounds of this dough using a tortilla press, or even a flat-bottomed casserole dish: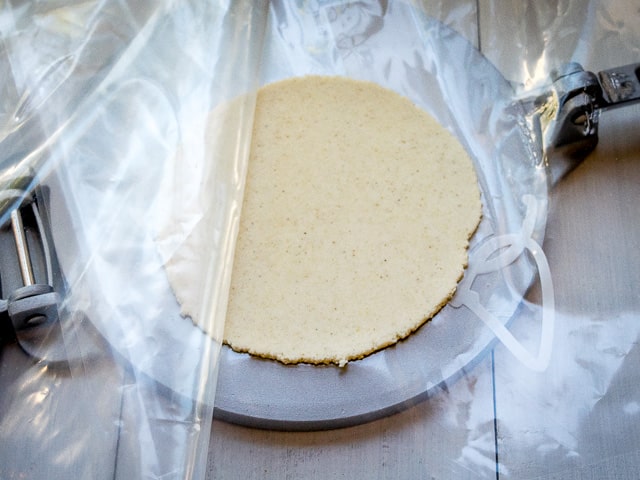 Cook these for 1-2 minutes per side over medium-high heat and you've got some real deal tortillas on your hands.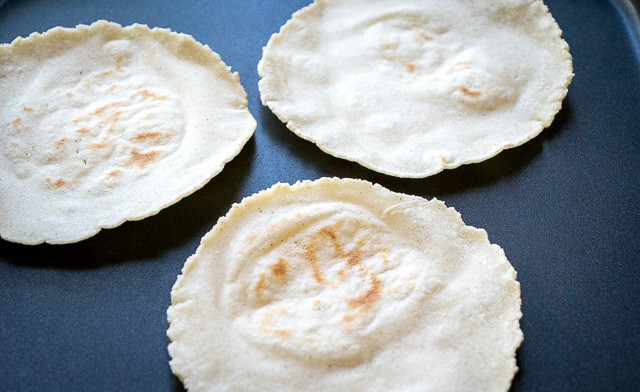 Yum!
We also use Masa Harina when making homemade masa. If you take the shortcut of using a food processor to grind your masa then you'll need to dry out the dough before using it. Adding some Masa Harina is the perfect way to do this. (More details in our Masa Dough post.)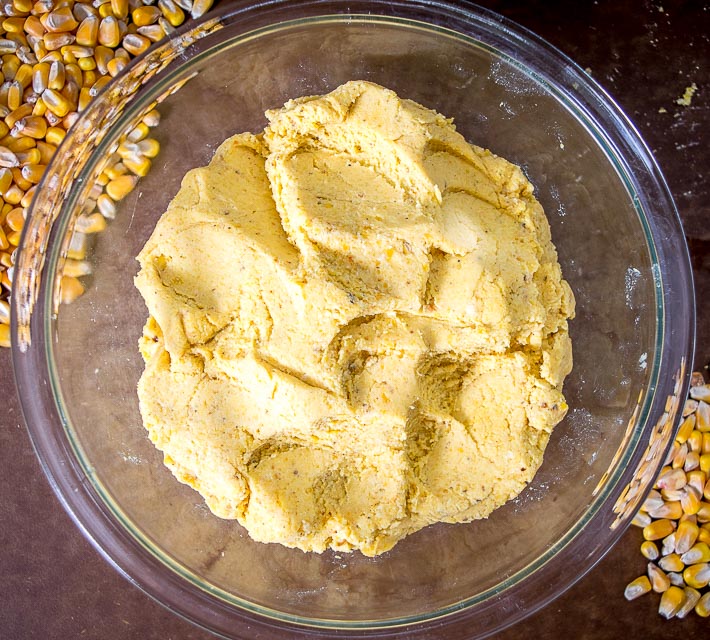 You can also use Masa Harina to make tamales and gorditas at home. Gorditas are masa cakes that are a bit thicker than traditional tortillas.
Got more questions about Masa Harina? Here are some other posts on my site to fill in the gaps (links include recipes):
Corn Tortillas Using Homemade Masa Dough
Corn Tortillas Made With White Olotillo Corn
Buen Provecho.
Want the latest recipe? Click your favorite from these options and follow me: Instagram, Facebook, Pinterest, TikTok, YouTube.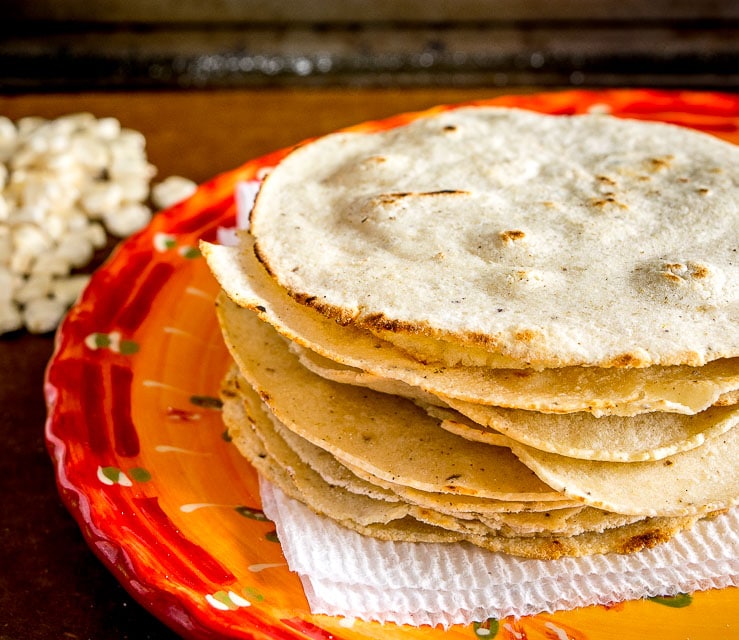 Update: I recently made a batch of Masa Harina Cornbread and thought it was awesome.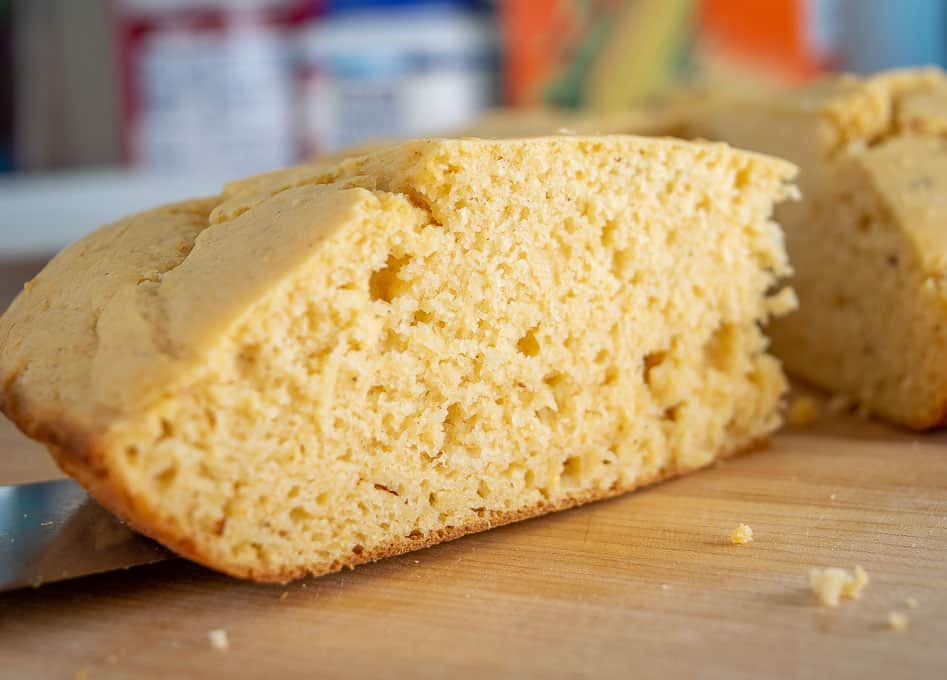 Still hungry?!
Want to receive Mexican Please recipes via email when they are posted?  Sign up below to subscribe.  All recipes are spam free.