Are you looking for organic Masa Harina for your homemade tortillas?
I get this question all the time and I always refer people to this Bob's Red Mill Organic Masa Harina: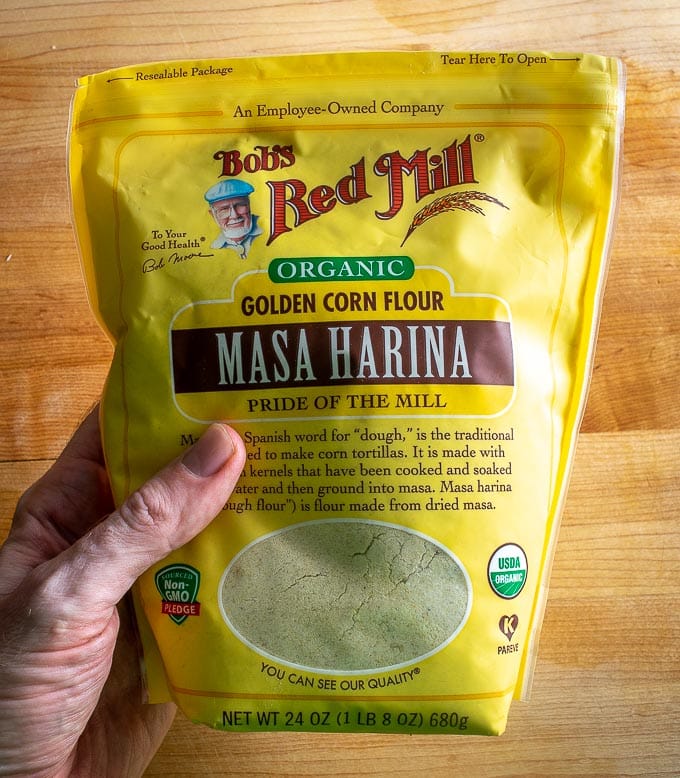 It's organic, non-GMO, and it also happens to be the one that I prefer for taste purposes too!
If your local grocery store has one of those dedicated Bob's Red Mill sections then you'll frequently find the Masa Harina there. Otherwise you can always get it from Bob's or Amazon.
But please keep in mind that Bob's has two choices for Masa Harina and only one of them is organic!
Note the difference in packaging in this pic: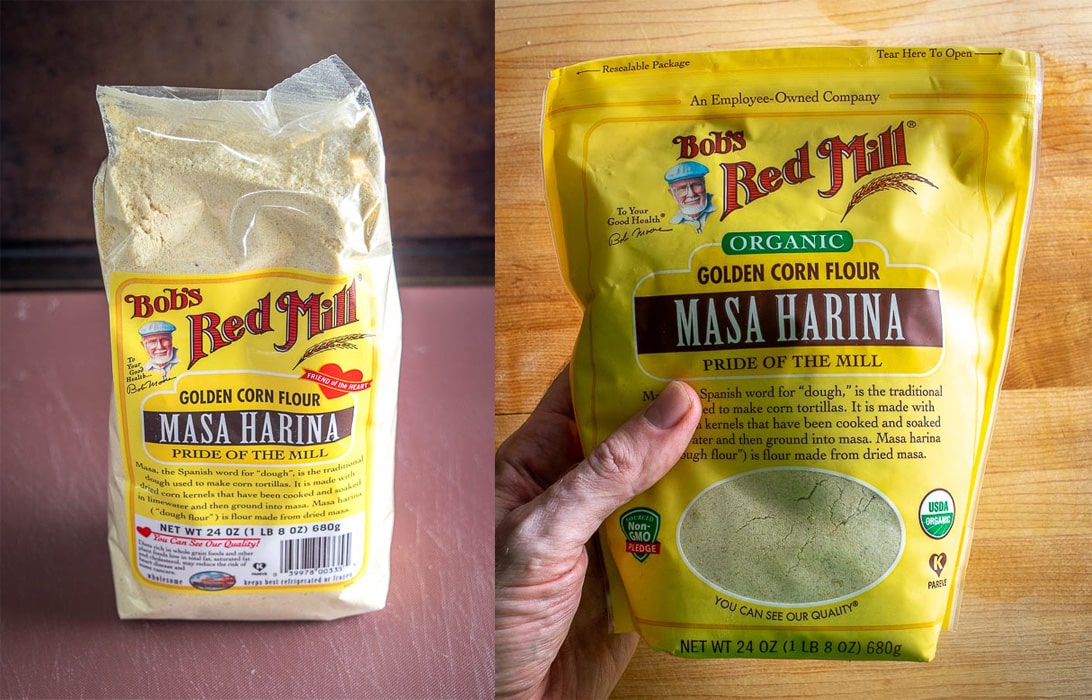 While similar, the Organic option on the right has that distinct green "Organic" banner across the top.
It also has a non-GMO badge on the bottom of the bag's back side.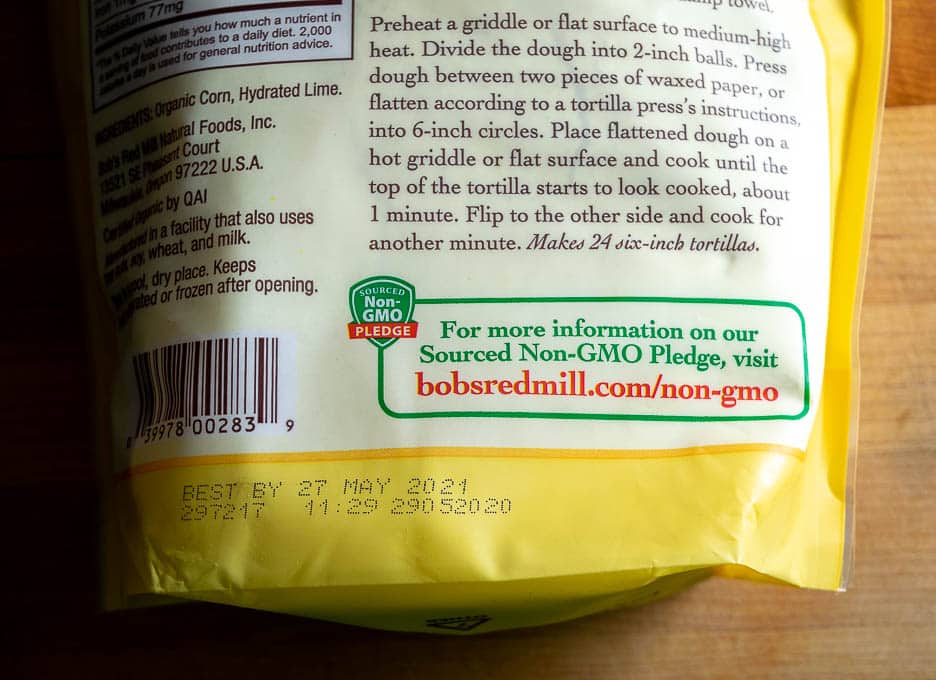 There's no significant taste difference between these two options, but I always reach for the Organic choice when available.
For reference, I recently did a taste test of the 3 most common brands you'll come across in the States: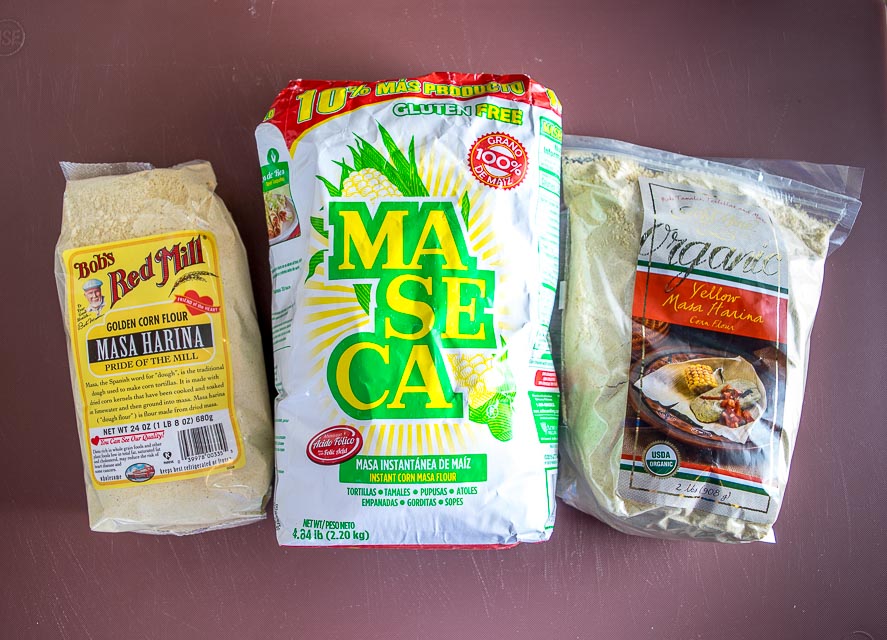 And found that Bob's had a more savory, concentrated corn flavor than the other choices, so it's been at the top of my list for awhile now. Testing the 3 Masa Harina brands.
Once you've got Masa Harina in the house then it's time to make some tortillas -- if you're new to this process you're in for a treat as homemade tortillas blow away store-bought options!
And don't sweat it too much as the process is quite easy. You're just adding some water and salt to the Masa Harina to form masa dough:
Then flattening the dough balls with a skillet or casserole dish. No tortilla press needed!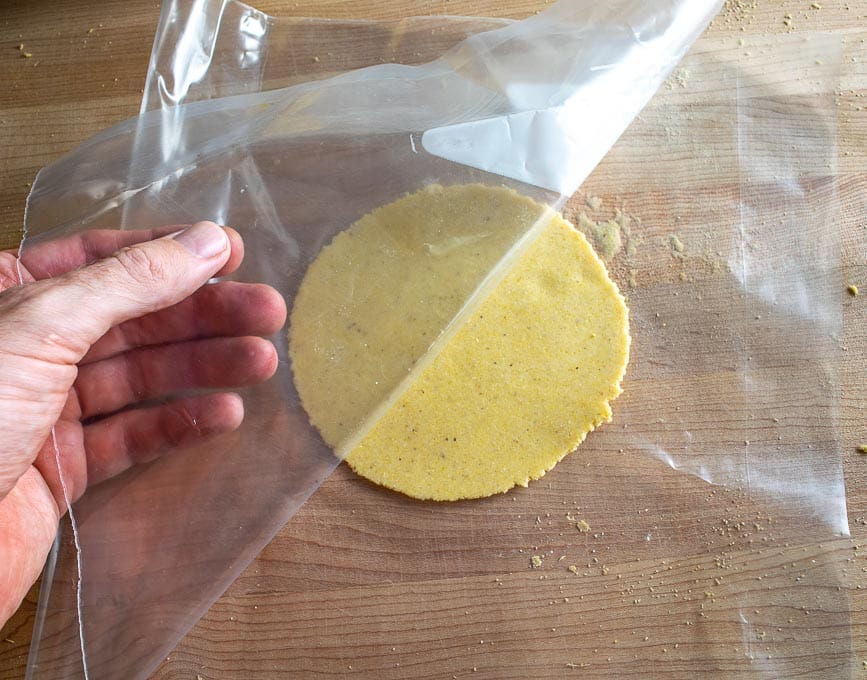 And then giving them a couple minutes in a dry skillet.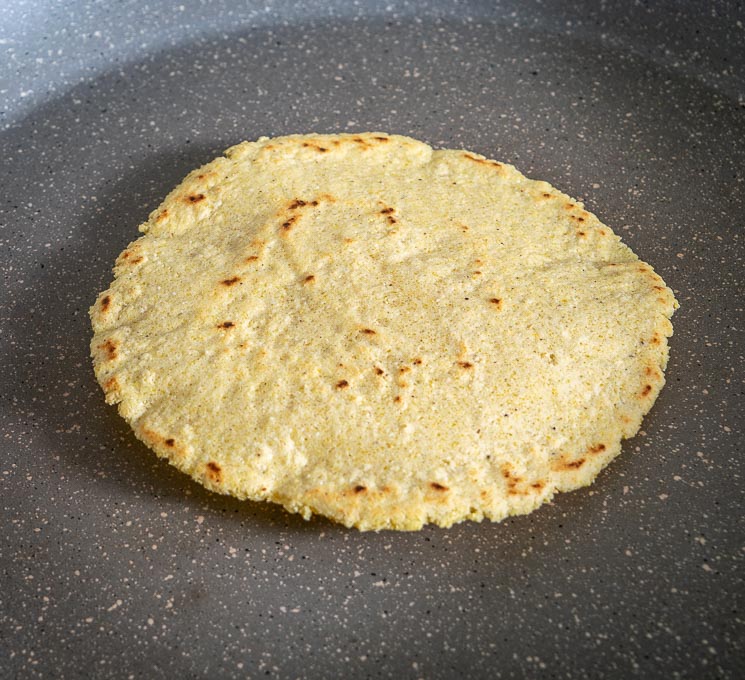 These are super satisfying tortillas and they'll have you questioning the store-bought tortillas you've been buying all your life 🙂 Full instructions for making corn tortillas.
Okay, let me know if you have any questions about this Bob's Red Mill Organic Masa Harina. It's a great addition to your pantry and can lead to some awesome meals. You can make Tamales with it too!
Here are some product links to it:
And here are the other posts mentioned in this article:
3 Masa Harina Brands To Choose From
Good luck!
To get up-to-date recipes follow me on Instagram, Facebook, or Pinterest.
Disclaimer: there are some affiliate links on this page which means I will get a small percentage of the sale if you make a purchase at no additional cost to you. But I only recommend products that I use and trust — feel free to get in touch if you have any questions about this!
Still hungry?!
Want to receive Mexican Please recipes via email when they are posted?  Sign up below to subscribe.  All recipes are spam free.