This Sunday is Cinco de Mayo -- so what are you making to celebrate?!!
If life is busy then choose from this list of 21 recipes that you can make in 30 minutes or less. You'll get serious reward from these recipes with minimal effort involved -- sound like a good deal?
Clicking the link or pic in the list below will take you to the recipe page on this site. If you want to print out the recipe simply scroll down to the recipe box and you'll find a 'Print' button.
Okay here are the 21 recipes -- I hope they help you celebrate Cinco de Mayo! I've made all of these recipes multiple times so feel free to get in touch if you have any questions along the way. Enjoy!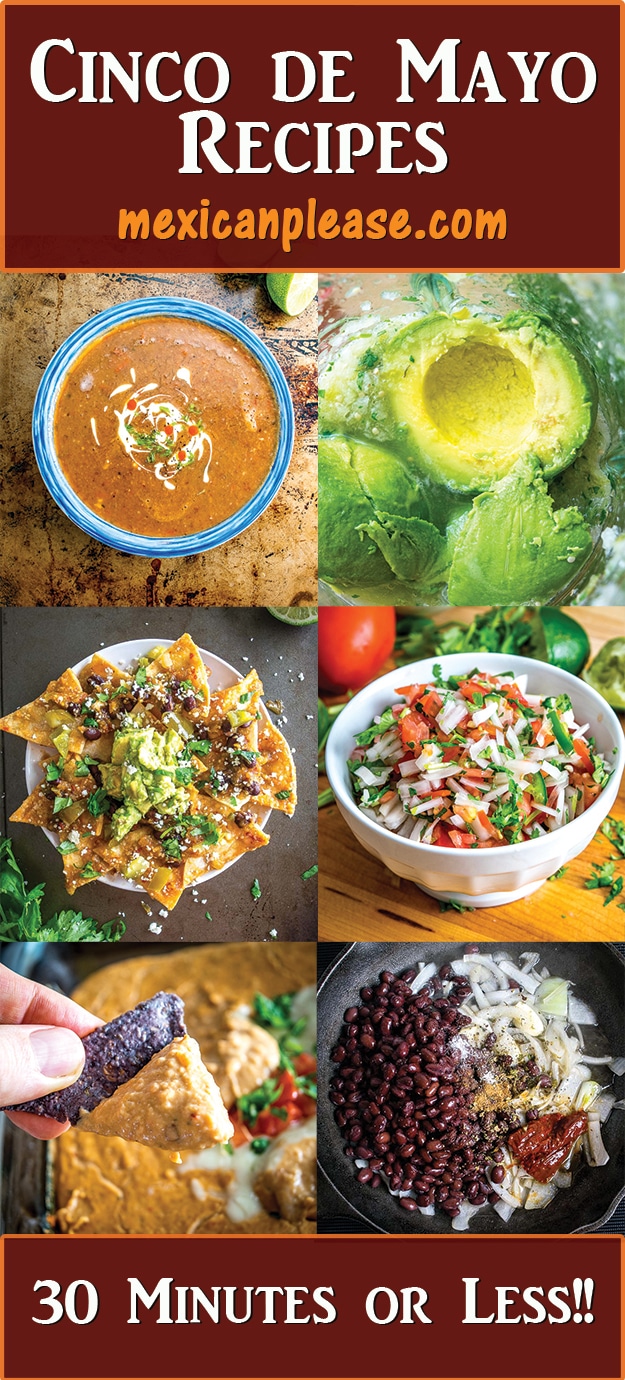 This is the recipe I always recommend if you need something for the middle of the appetizer table. All you're doing is blending an avocado with some authentic Salsa Verde, but the result is a genuine crowd pleaser. Super easy to make too. I also use this sauce to make some killer burritos.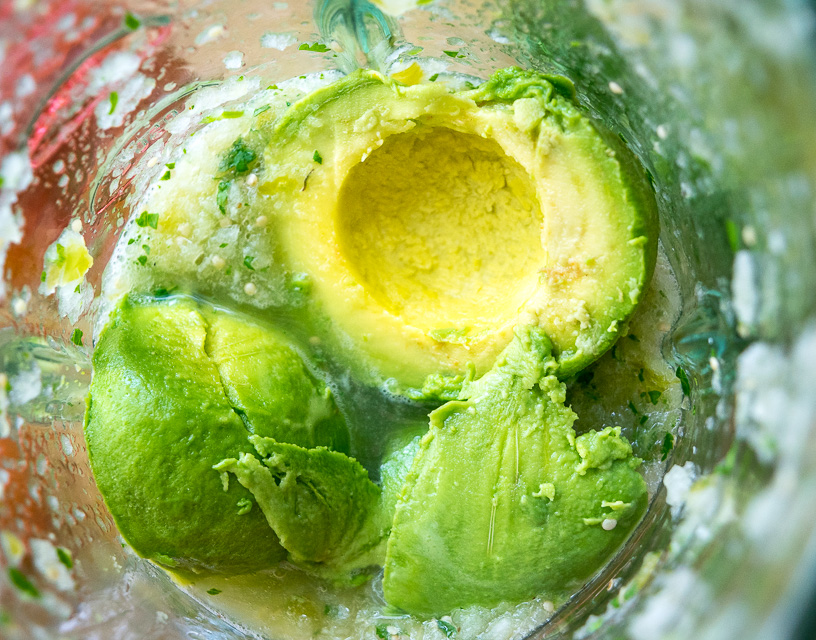 Adding jalapeno to your scrambled eggs is a great alternative to coffee! This is such a simple dish to make and it's a great upgrade for plain ol' scrambled eggs. Some tips: go easy on the onion or it will dominate too much, and drain the tomato a bit so there isn't too much moisture in the pan.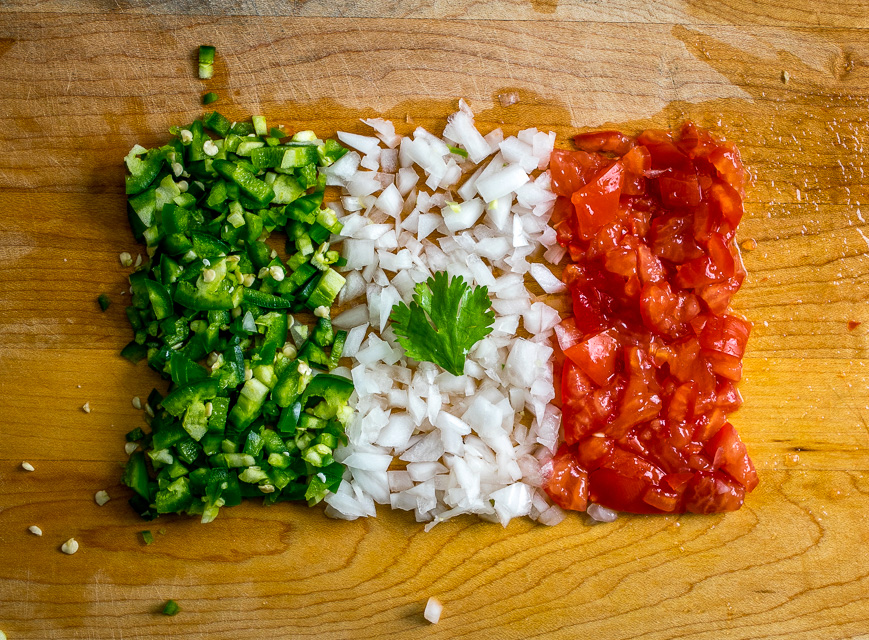 Here's another crowd pleaser -- Nachos! Even though these Nachos are topped with all sorts of goodies, it's the chipotle-infused black beans that turn them into a keeper for me. Expert Nacho advice: I usually make multiple single layer batches so they stay crispy -- the double or triple layer batches will turn into a soggy mess before you can finish eating them.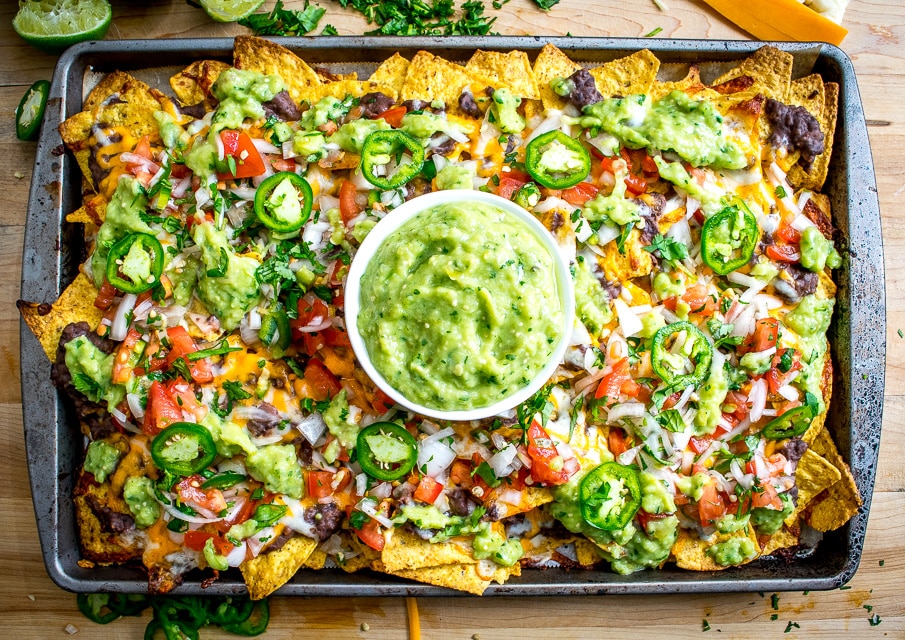 This is a wildly versatile chicken recipe to have in your arsenal. You can use it for tacos, quesadillas, or even tostadas. Most Tinga recipes are tomato-based, but if you add some tomatillos to the sauce you'll get an instant upgrade in flavor!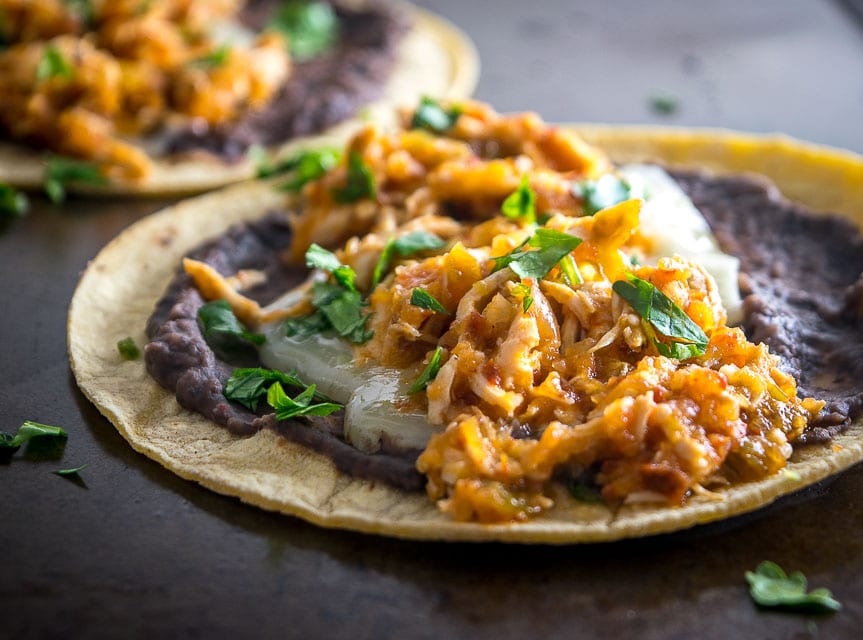 Ahh bean dip, the great peacemaker. This is a cheesy, chipotle-infused concoction that usually sells out quick. I'm a big fan of Mexican oregano in this bean dip, but you'll still get a good result if you don't have any on hand.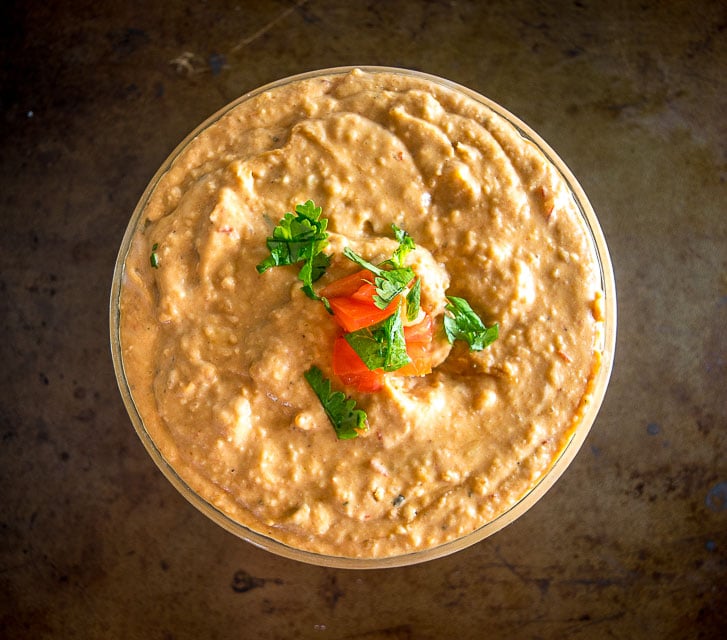 These tacos are surprisingly easy to make and they are proof that abandoning the seasoning pack is the right thing to do! If you make your own seasoning for the tacos (using chipotles!) you'll never go back to the pre-made packs.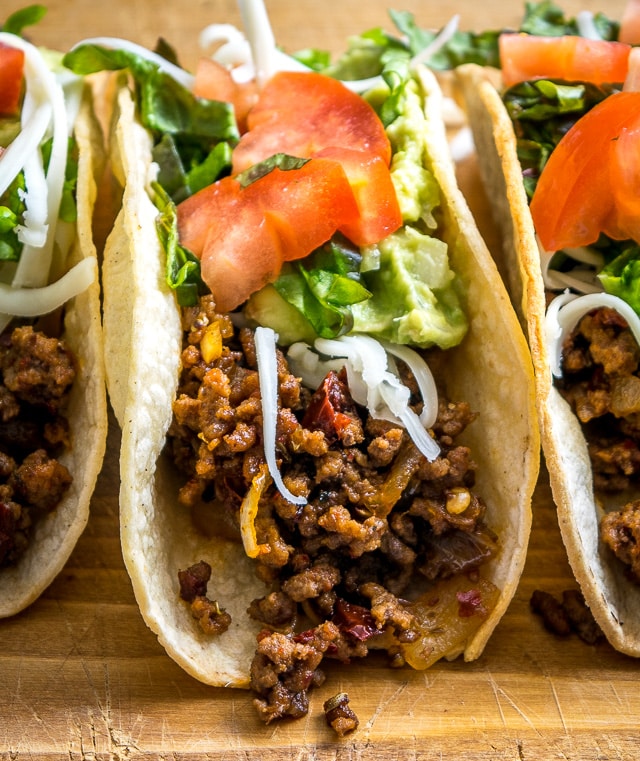 Have you ever had eggs poached in homemade Salsa? If not, give this recipe a try -- the broth is delicioso and and if you dip warm, cheesy tortillas into it then all is well for a few minutes.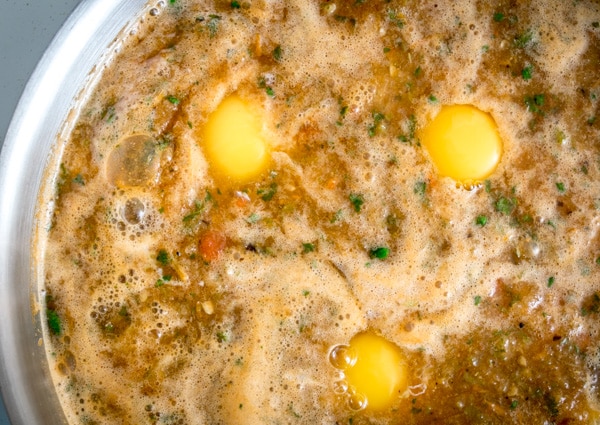 I think this Pinto Bean Soup is one of the best recipes on the site, but of course I might be biased 🙂 You'll get quite an upgrade in flavor when using some good stock so please keep that in mind when making this soup.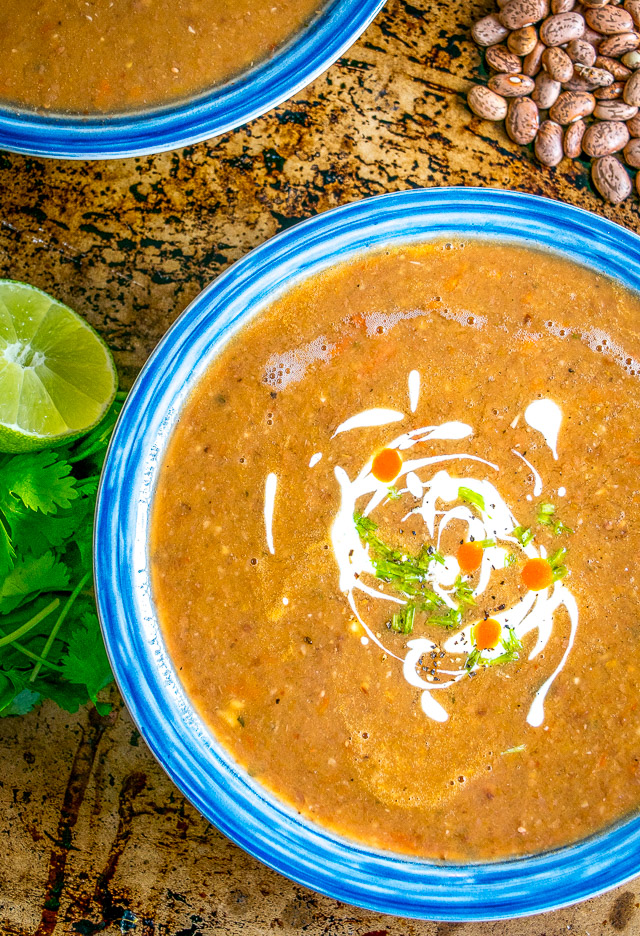 You'll never have to look up a Pico recipe ever again after making this version! It's super easy and when you get the balance right it's the perfect example of the sum being far greater than the parts. You can easily build meals around fresh Pico too, i.e. chicken-cheese-Pico quesadillas.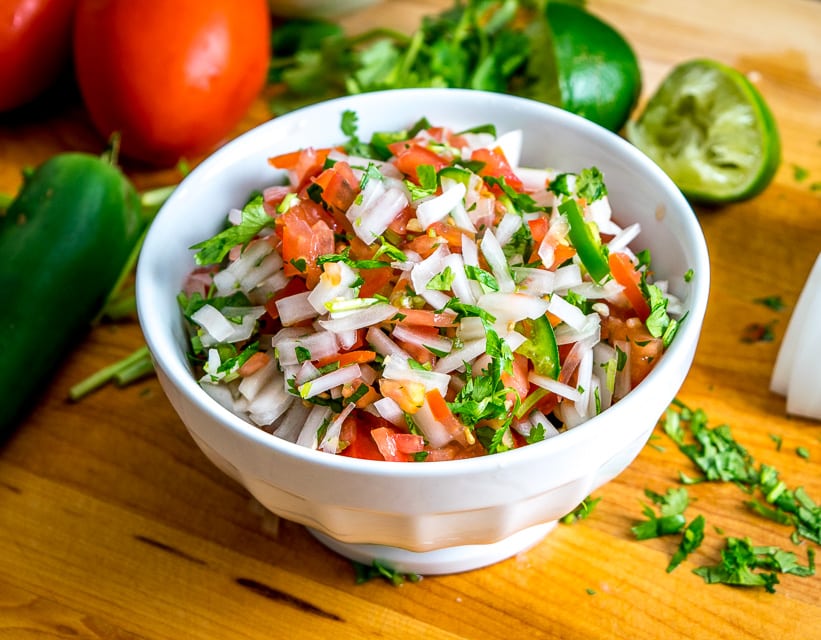 Speaking of Pico, I top these Molletes with freshly made Pico de Gallo for a quick meal. Molletes are open faced bean and cheese sandwiches that can be made in a matter of minutes.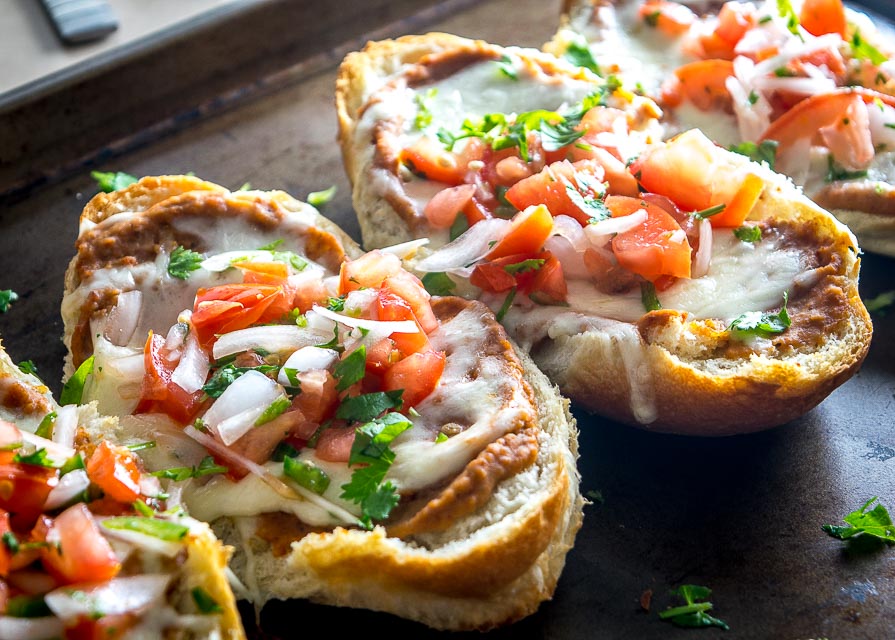 Like poblanos? These Rajas are a simple dish that keeps the flavor of the roasted poblanos at the forefront. I usually add some potatoes to make it a heartier dish, but you can consider the papas optional.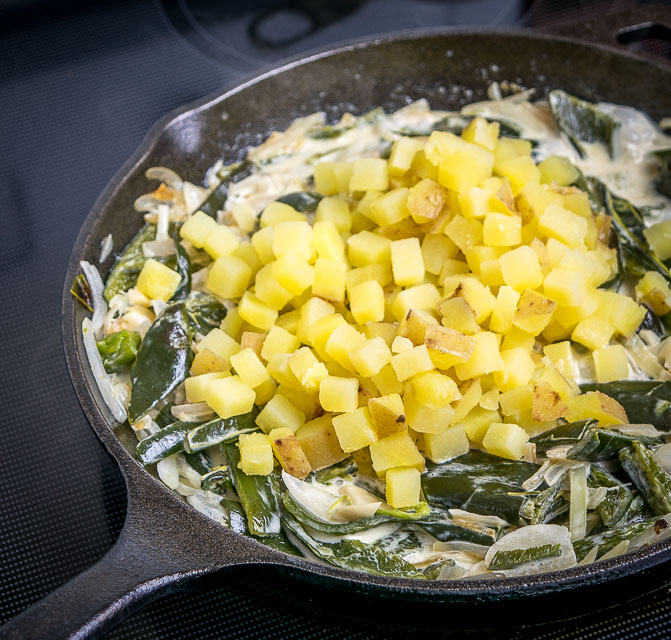 I use Avocado Salsa Verde (first entry in this list) to make these burritos. Just add rice, cheese and chicken and you've got a hunger zapping burrito on your hands. The green sauce provides so much flavor that you really don't need much else.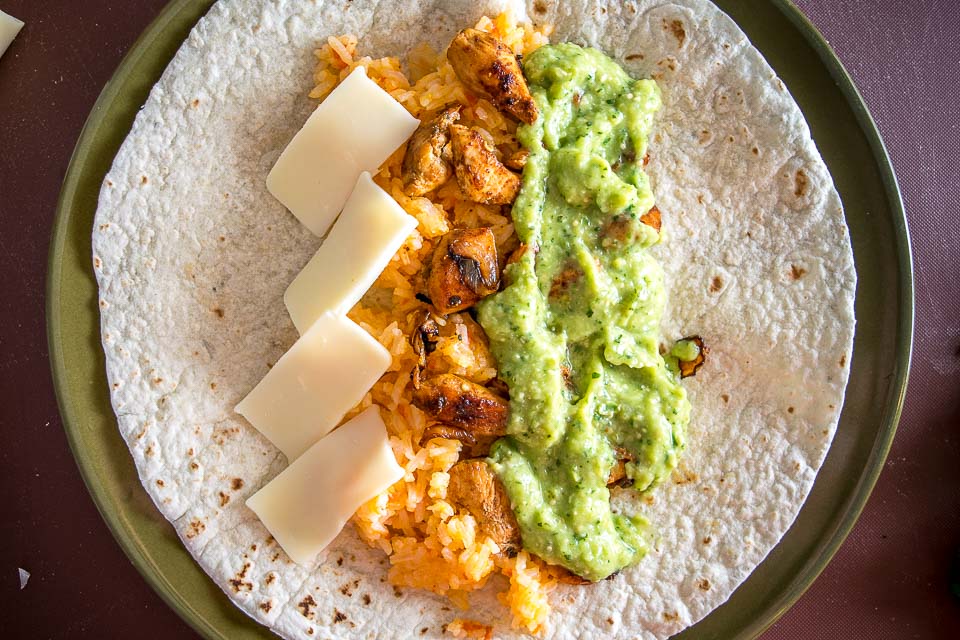 This is my new favorite Salsa -- combine both tomatoes and tomatillos and you get a completely unique flavor. It'll be warm out of the blender but consider cooling it down before serving as the flavors seem to pop a little more when it's chilled.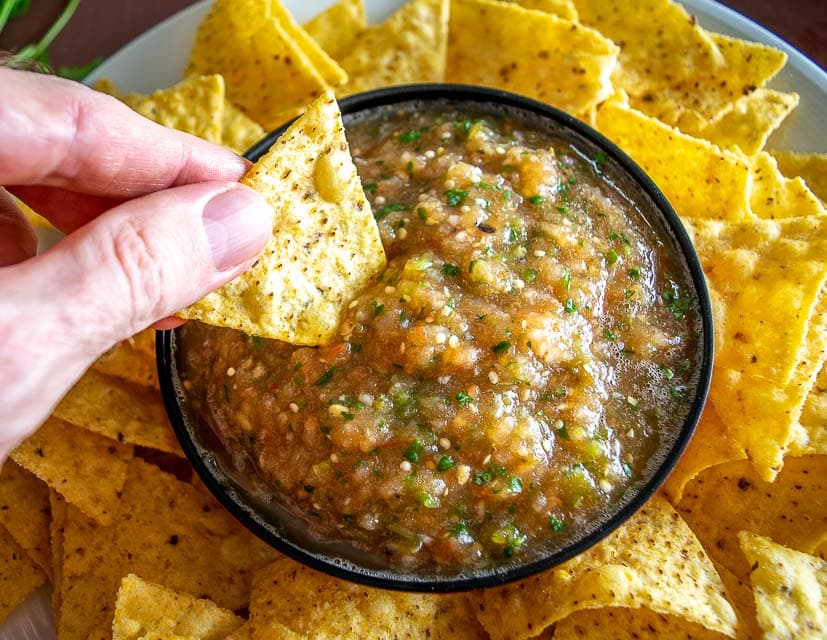 This is the perfect breakfast dish for lazy weekend mornings. Combine crispy tortilla strips with a bacon-egg mixture and you've got the jist of these Migas. Green salsa work wonders with eggs so I usually top them with an authentic Salsa Verde. Migas!!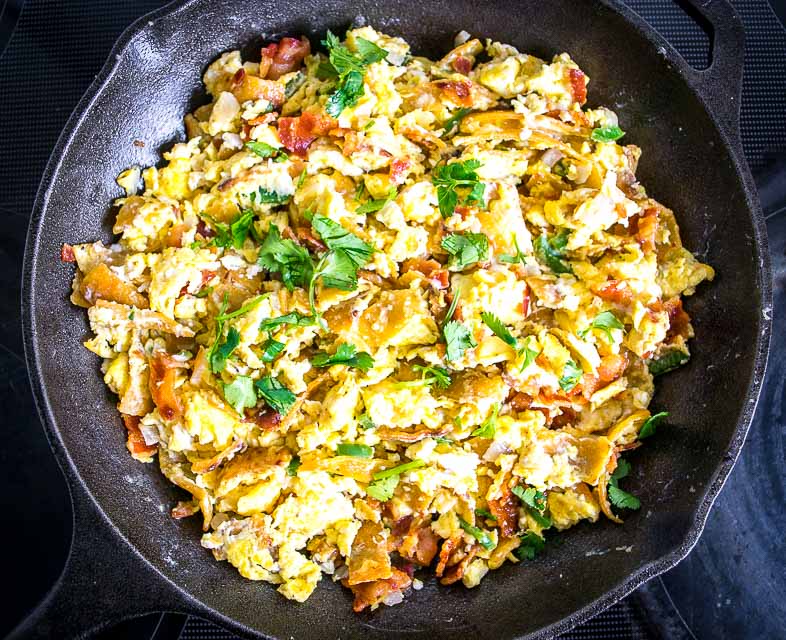 Easily one of the most popular recipes on this site. Adding bacon flavor to a batch of pinto beans is a real treat -- I come back to this recipe on a regular basis. If it appeals to you in the slightest then go for it, you won't be disappointed!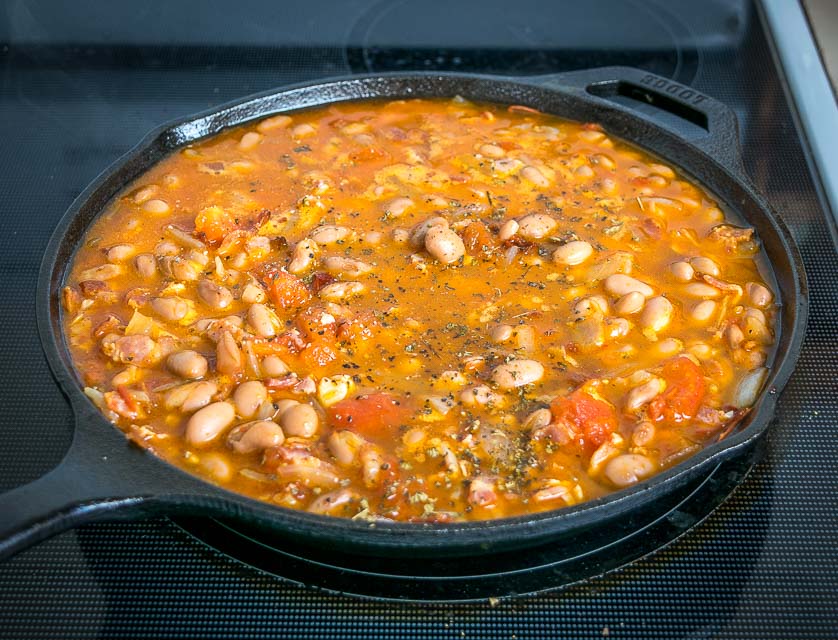 This is a wondrous three ingredient Salsa. Yes, three! But you would never know it because the combo of roasted tomatillos and chipotles creates a tart, sweet, smoky flavor that people are instantly drawn to.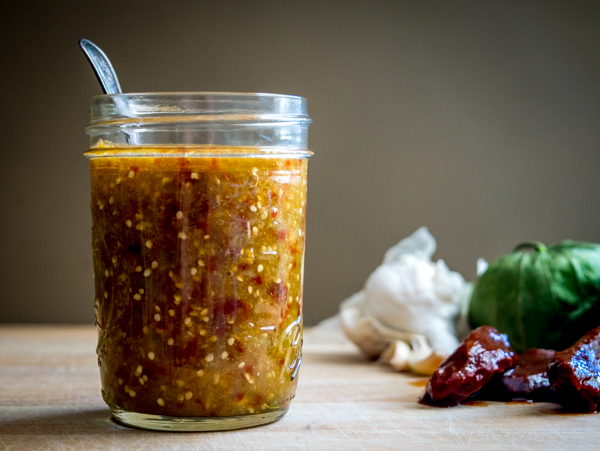 I use the Tomatillo Chipotle Salsa from above to make these Chilaquiles -- fried tortilla strips drenched in Salsa and topped with black beans, avocado and pickled jalapenos. Yum!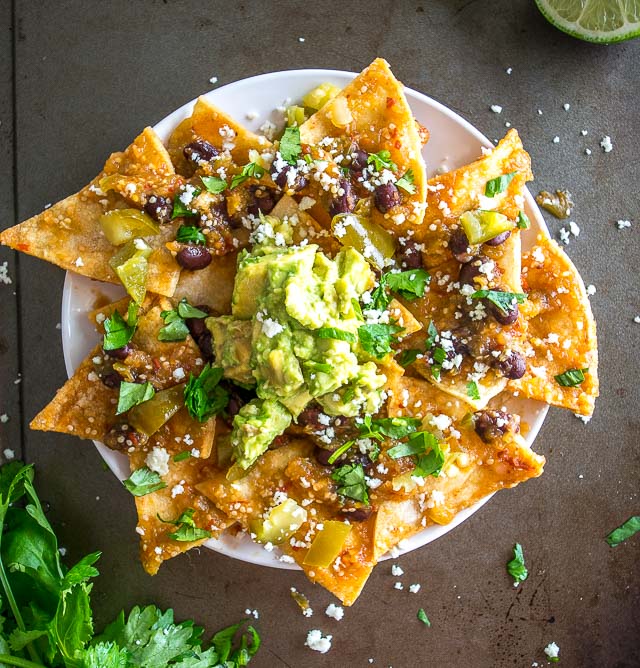 Keep this refried beans recipe in mind for some on-the-fly meals. Create your own seasoning for the beans (chipotles again!) and you get a massive upgrade in flavor compared to canned versions.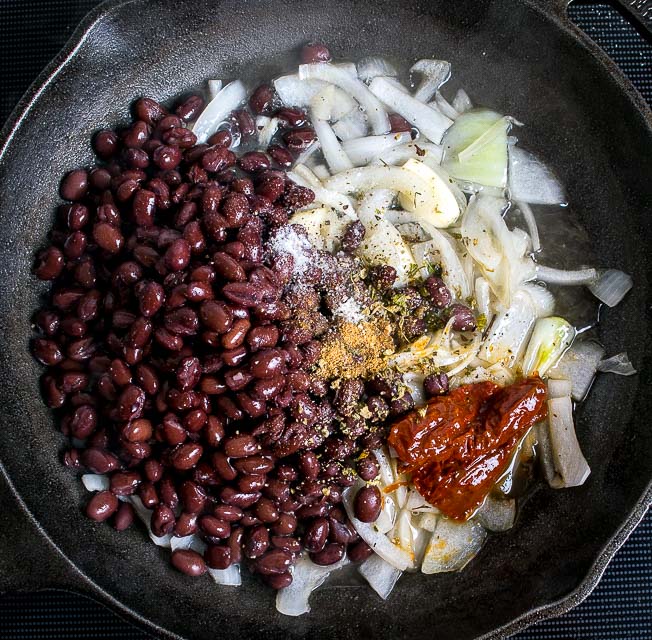 It's true, if you make this recipe as written it's going to take longer than 30 minutes. But there are lots of shortcuts you can take to speed it up (don't pickle the cabbage). It's one of the most popular recipes on the site so keep it in mind if time is not of the essence.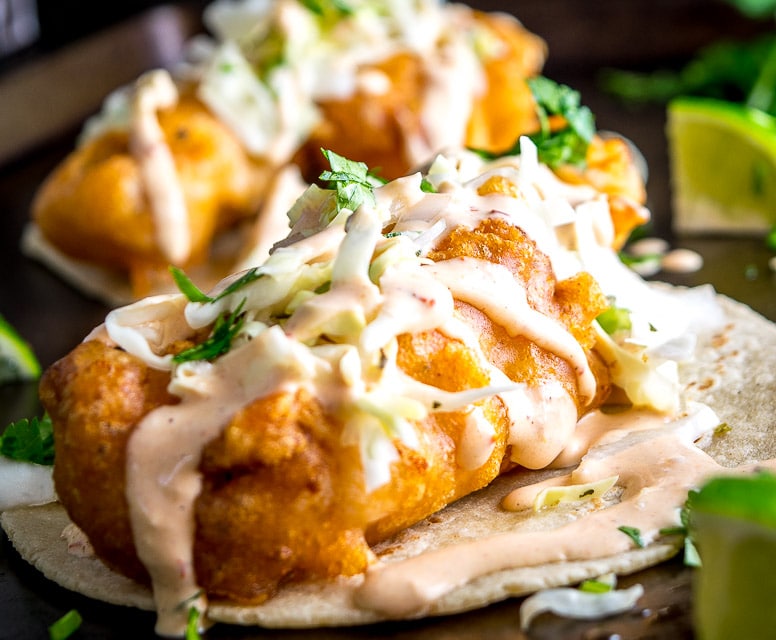 I make versions of these quesadillas all the time. They are super easy and if you top them with some homemade Pico they are wonderfully satiating.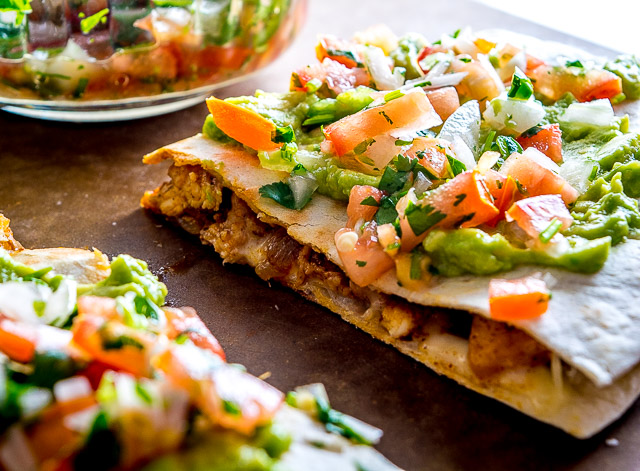 And last but certainly not least, keep this Easy Guacamole recipe in mind for Cinco de Mayo -- all you need is avocado, onion, lime and salt. I use this recipe all the time and I'm still amazed at how complete the Guac tastes with so few ingredients.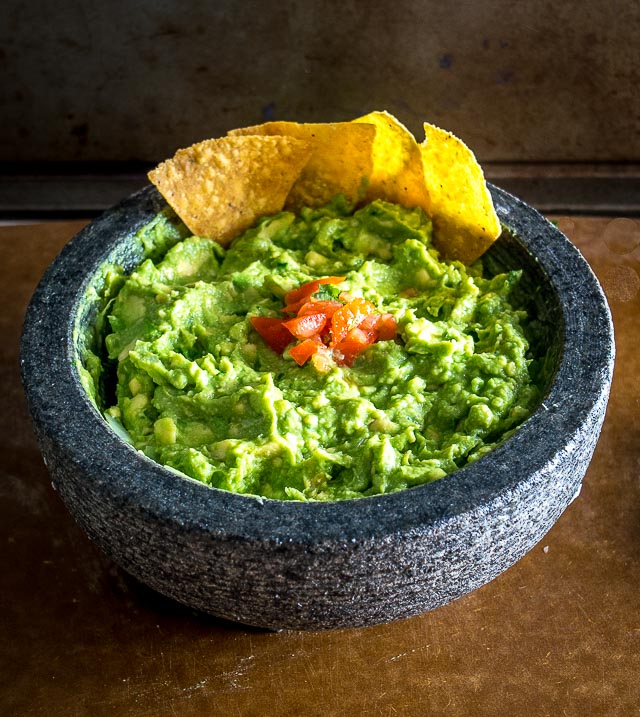 Okay, I hope this list gives you some ideas for this weekend! If you want to explore further you can check out our Main Dish Recipes or simply click the category that catches your eye from the Recipes page.
Buen Provecho.
Still hungry?!
Want to receive Mexican Please recipes via email when they are posted?  Sign up below to subscribe.  All recipes are spam free.