The markets will be overflowing with tomatillos over the coming weeks, try to grab some fresh ones while you can!
I'll list 18 recipes below where you can use these green beauties. I get tons of mileage out of the Chicken Chile Verde and the Avocado Salsa Verde so if you're new to those please give them a try!
And whenever I feel like I have surplus tomatillos on hand I just make a quick batch of Pickled Tomatillos.
But first, just in case you haven't used tomatillos before, here's the quick skinny on working with them...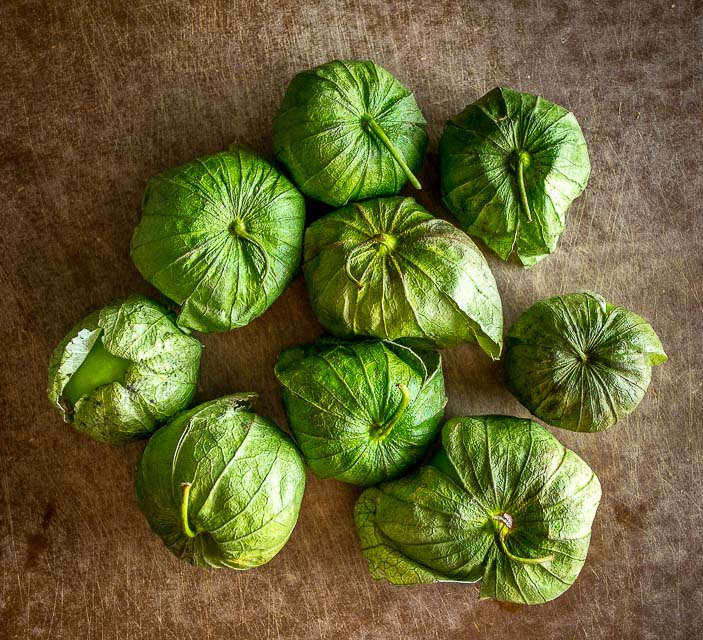 Do those look familiar to you?
Tomatillos are typically sold in their husk -- pull it back and you'll find the key ingredient to Mexican green sauces.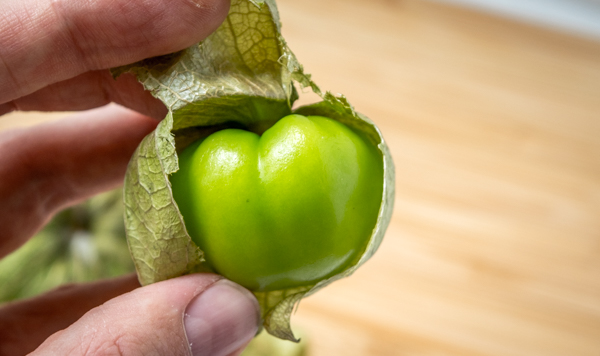 They have a vibrant, tart flavor, and if you've ever had a fresh Salsa Verde then you're already an expert on their taste.
Keep in mind that most recipes will call for tomatillos to be roasted before being combined with other ingredients -- this will tame their tartness and sweeten them up, so please don't skip this step!
You've got plenty of options on how to roast them so don't worry about the exact method too much. Just be sure to apply sustained heat to them and you'll have some happy faces in the kitchen. As an example, here's my default roasting method lately...
I start by pulling off the husks and giving the tomatillos a good rinse -- they'll be sticky underneath the husks so be sure to rinse them well.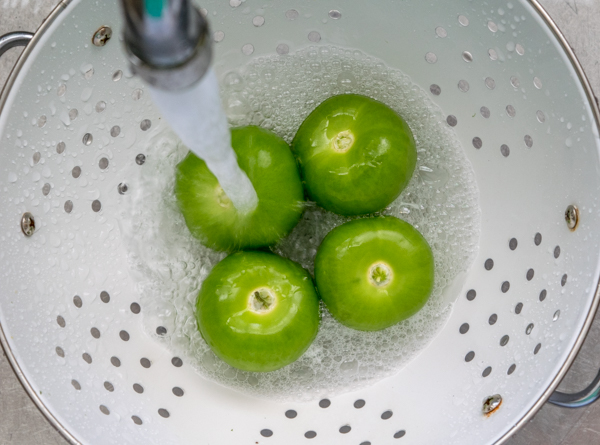 Then I cut out the stems and plop them in a 400F oven for 15 minutes or so.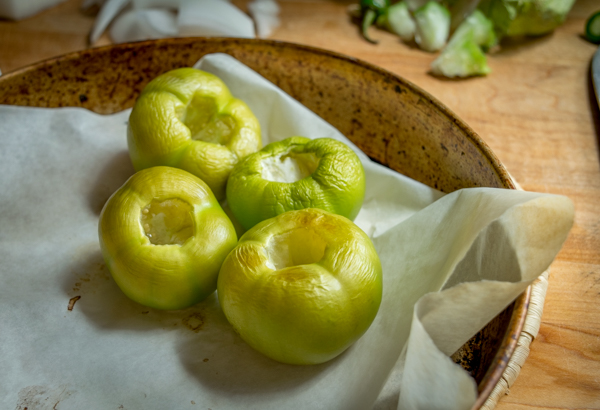 Once they start to wrinkle and turn army green in color they are officially roasted and you can use them in any of the following recipes. For reference here are some other ways to roast tomatillos.
Store your fresh tomatillos in the fridge (in their husks) where they will keep for weeks at a time.
Okay, here are 18 authentic recipes for your fresh tomatillos. I've made all of these recipes multiple times so feel free to ask any questions about them 🙂
Click the name of the recipe and it will take you to a page on this site where you can print out or take a pic of the step-by-step instructions.
Definitely try this recipe first if you're new to making green salsa! Compared to store-bought salsa you'll get a massive upgrade in flavor, and don't forget that you can always substitute jalapenos for serranos and you'll get an equally good result.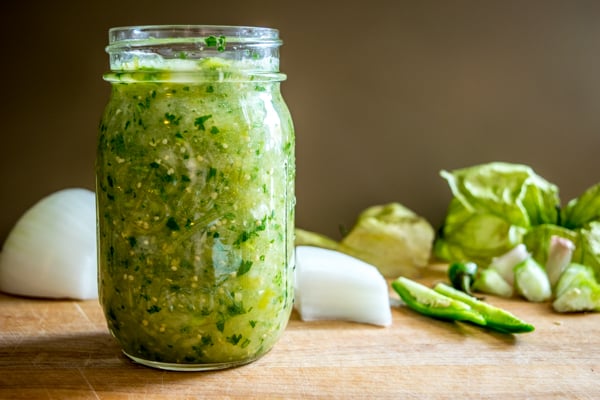 Want to take a guess at the key ingredient in green sauce enchiladas? This is a great recipe to have in your arsenal and it will give you an instant upgrade compared to your local Mexican fare, definitely one of my favorites.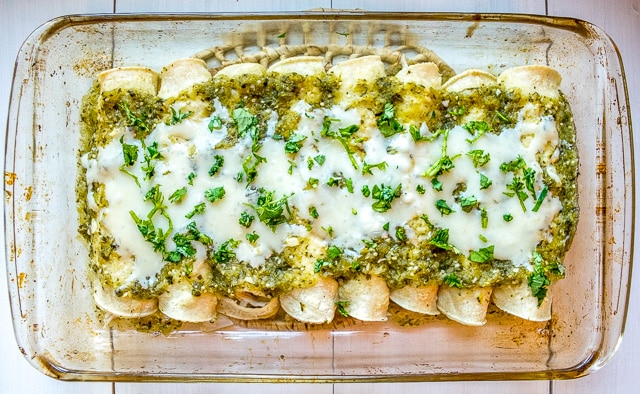 These Breakfast Tacos are designed to be as efficient as possible for when you need food now! They are a great example of the magical pairing of Salsa Verde and eggs. Add in some bacon and you are in for a treat 🙂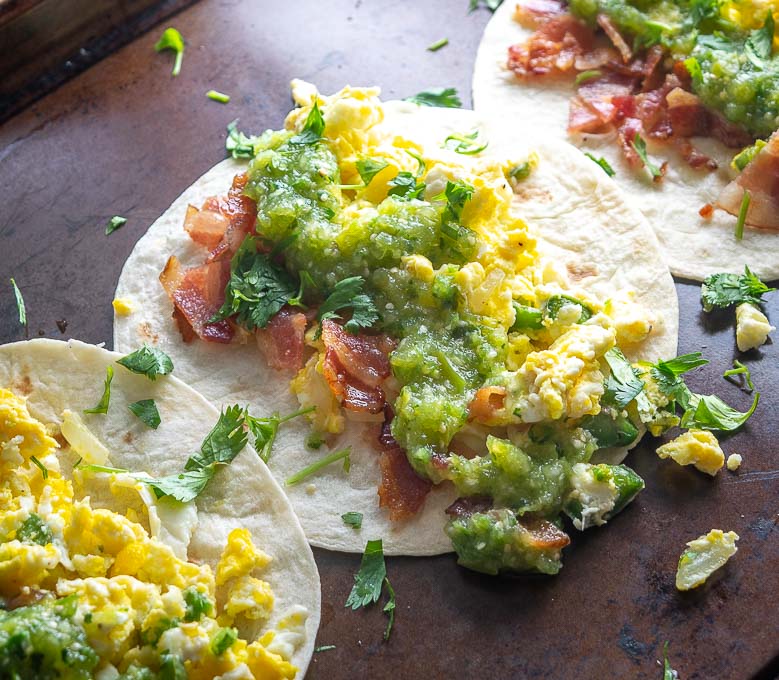 I've been making these Pickled Tomatillos on a regular basis and they are delish! Sure, you can use them as a topping for tacos and tostadas, but they are quite satisfying to munch on all by their lonesome. I've also used them on Chorizo and Pickled Tomatillo Pizza before 🙂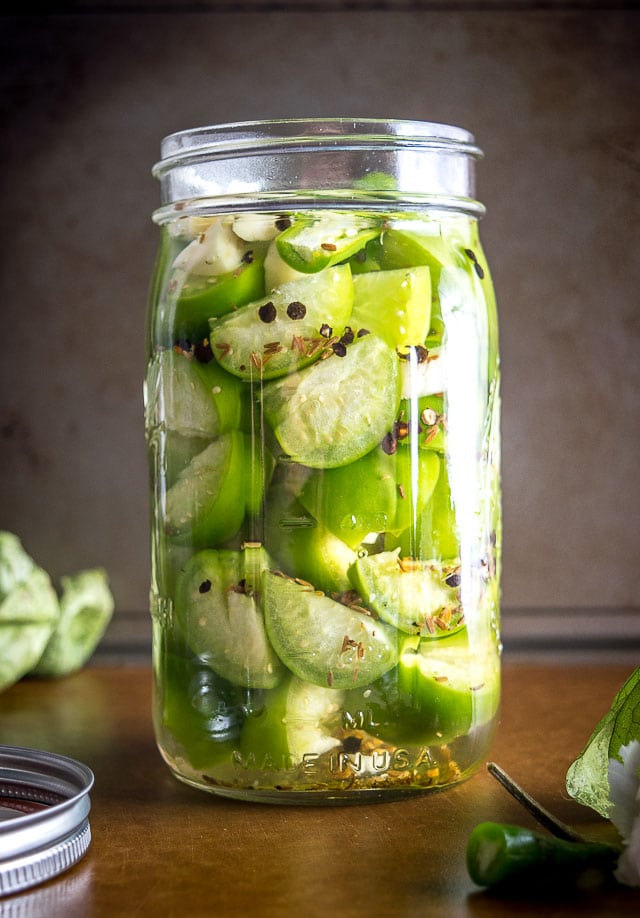 Most Tinga recipes are tomato based, but it's definitely worth adding tomatillos if you want some real deal Tinga. The tang from the tomatillos really brightens up the flavor so I highly recommend trying it!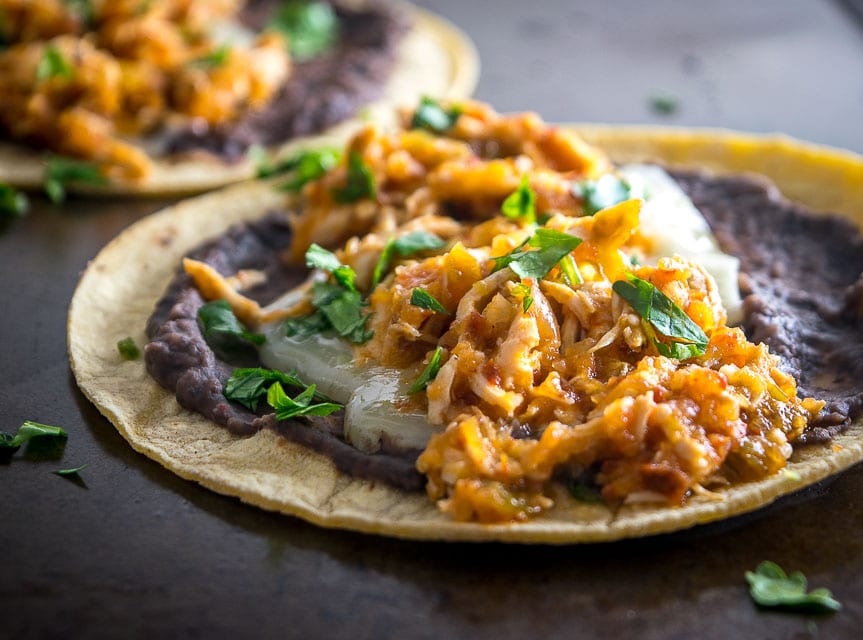 What a classic sauce to add to your repertoire! I usually simmer pork shoulder in the Chile Verde, but you can definitely make it with your choice of protein.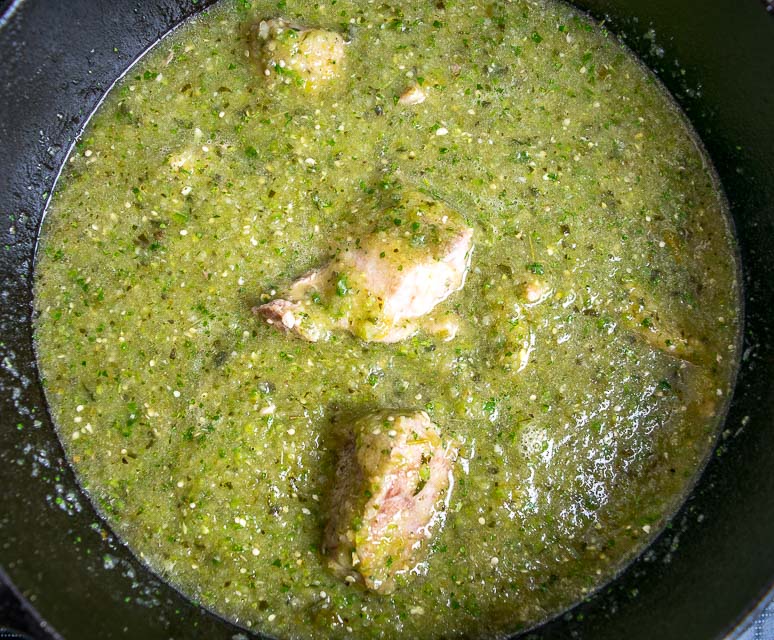 By the way, once you get comfortable making Salsa Verde to your liking, try plopping an avocado in the blender and you'll get a creamy green sauce that people will gush over. I use this sauce all the time for quick burritos.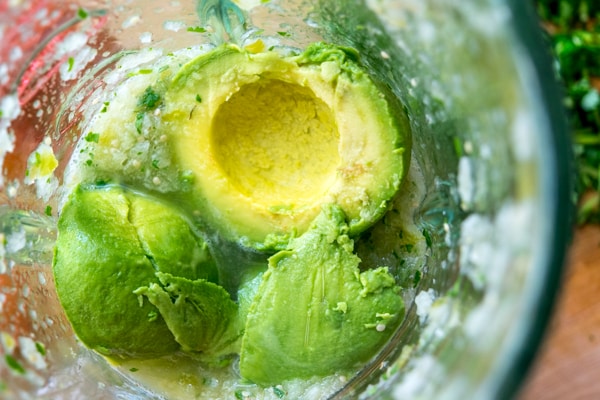 Salsa Verde works wonders with egg dishes and these Migas take full advantage of that! Migas are eggs served with crispy corn tortilla strips and if you top them with a homemade Salsa Verde you'll be a happy camper!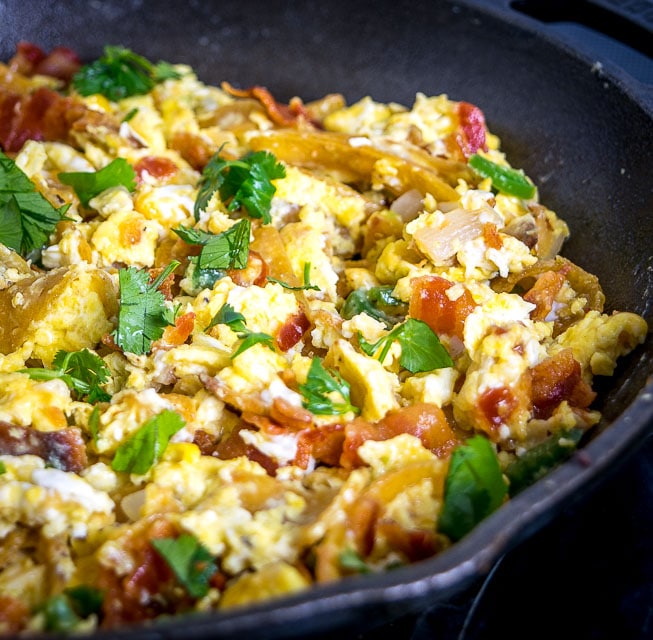 Tomatillos pair naturally with chipotles in adobo and if you're new to that combo you're in for something special! I make this Salsa all the time and I'm still amazed at how much flavor you get from such a small ingredient list: tomatillos, garlic, chipotles.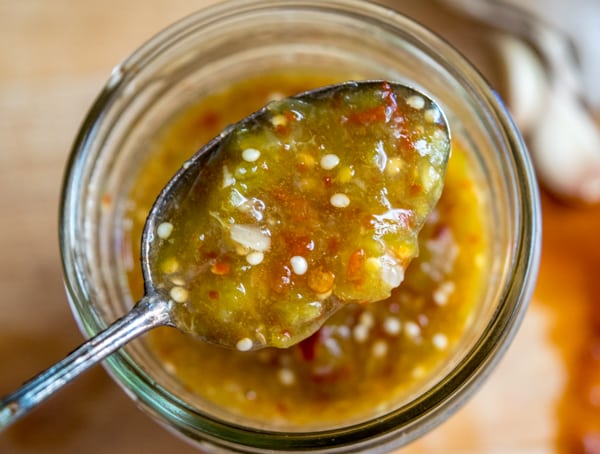 This Pozole Verde uses the same delicious ingredient combo that we used in the Chile Verde. Combining tomatillos with poblanos creates a big, satisfying flavor that will keep you coming back for more!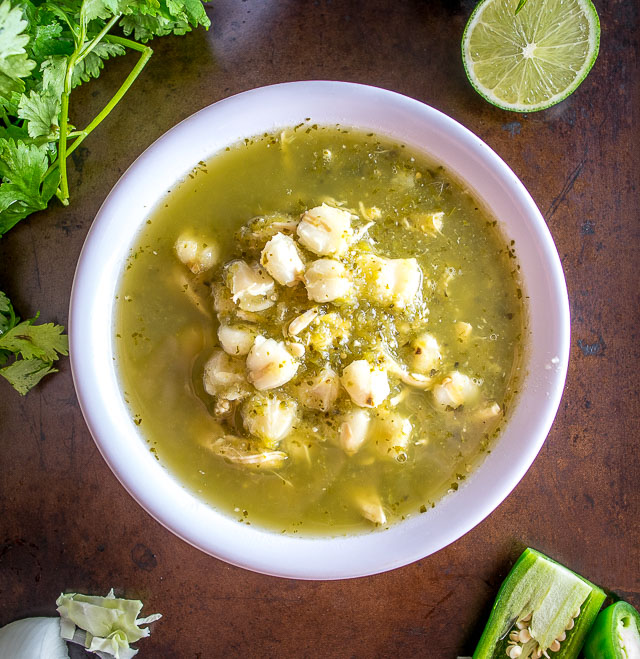 Most Salsas will typically use either tomatoes or tomatillos as the base, but if you use both you get a completely unique flavor! Be sure to give it a try after it's been chilled as it seems to pop a little more when served cold.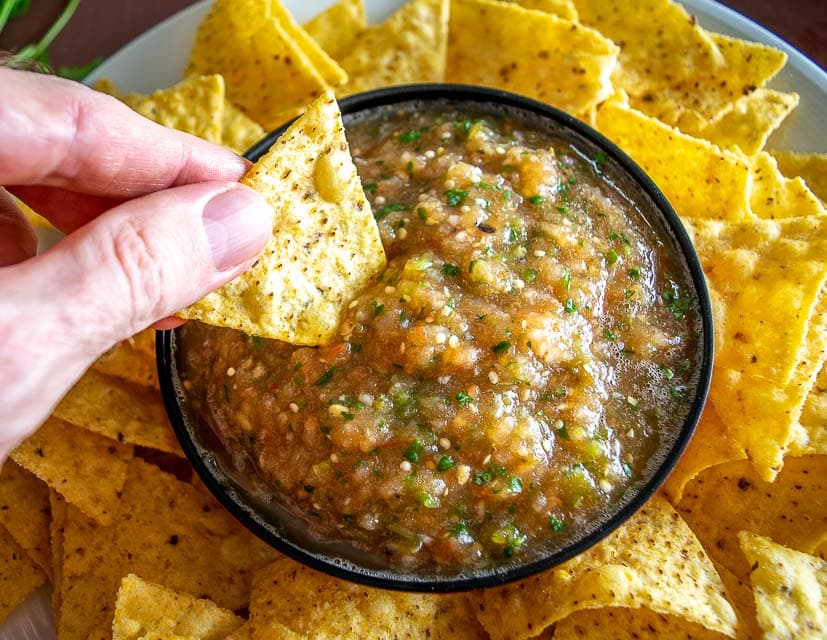 I use the Avocado Salsa Verde from above to make some super satisfying chicken burritos. Once you've got some of the creamy green sauce on hand then everything else is just a bonus, so feel free to get creative with your burritos!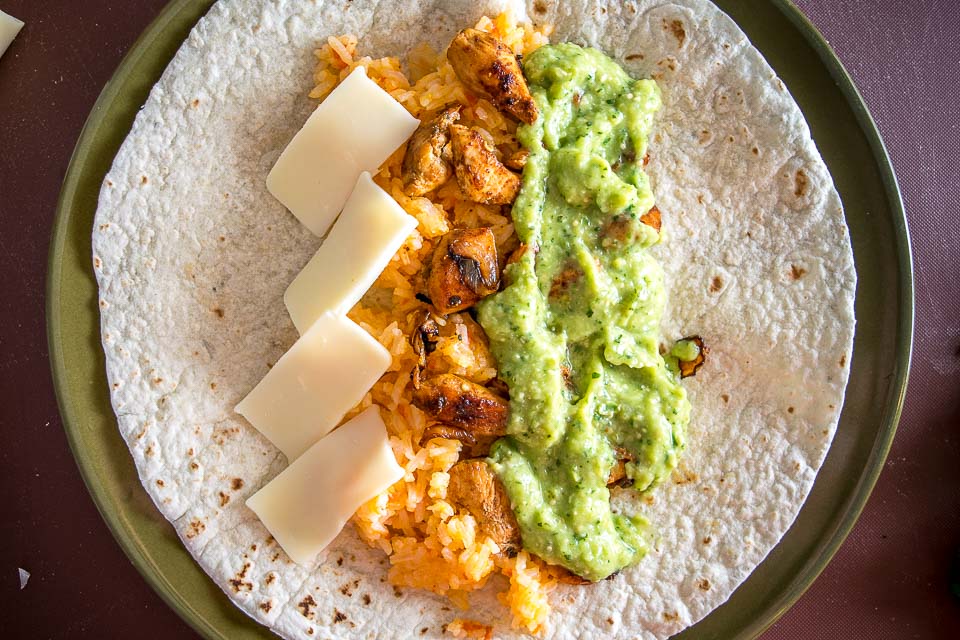 And if you ever want to compare and contrast Red and Green Salsa then try making these Huevos Divorciados. It's an egg dish that's topped with both Tomato Jalapeno Salsa and Salsa Verde -- just in case you and your partner can't agree on the breakfast menu!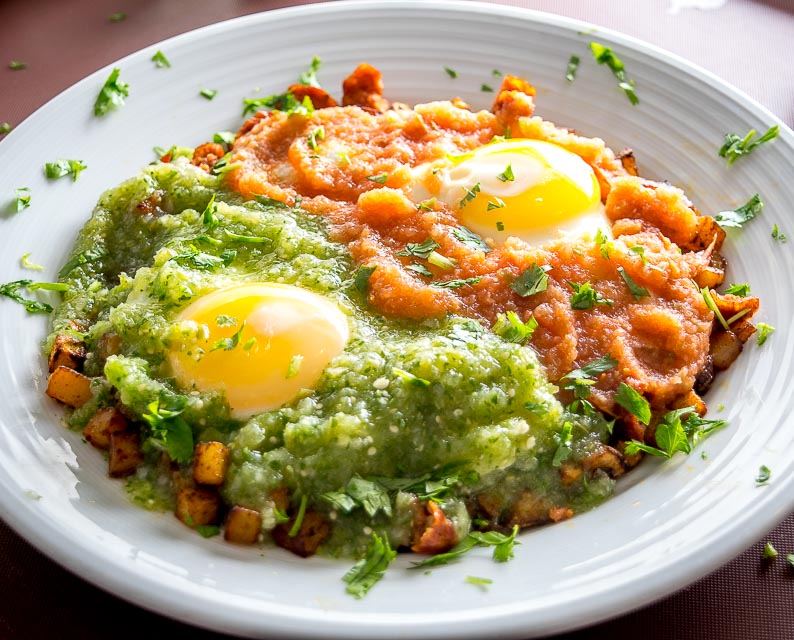 I like keeping big batches of this Chicken Chile Verde in the fridge for some quick, no-thinking-involved meals. You can serve it up in a number of ways, with Tostadas being one of my favorite options.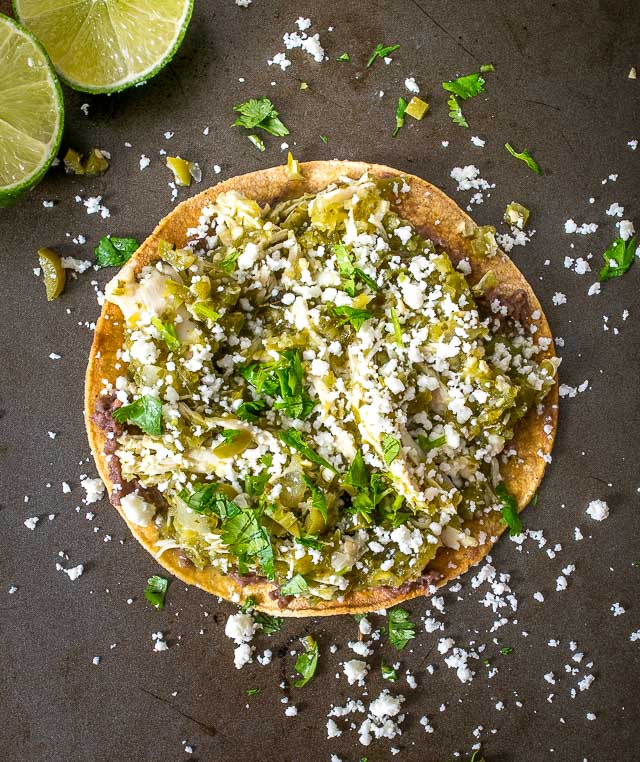 Don't forget that you can pair homemade Chile Verde with plain ol' rice and beans for a quick, satisfying meal. The Chile Verde sauce is exploding with flavor when it's freshly made and you don't need much else to make some quick eats.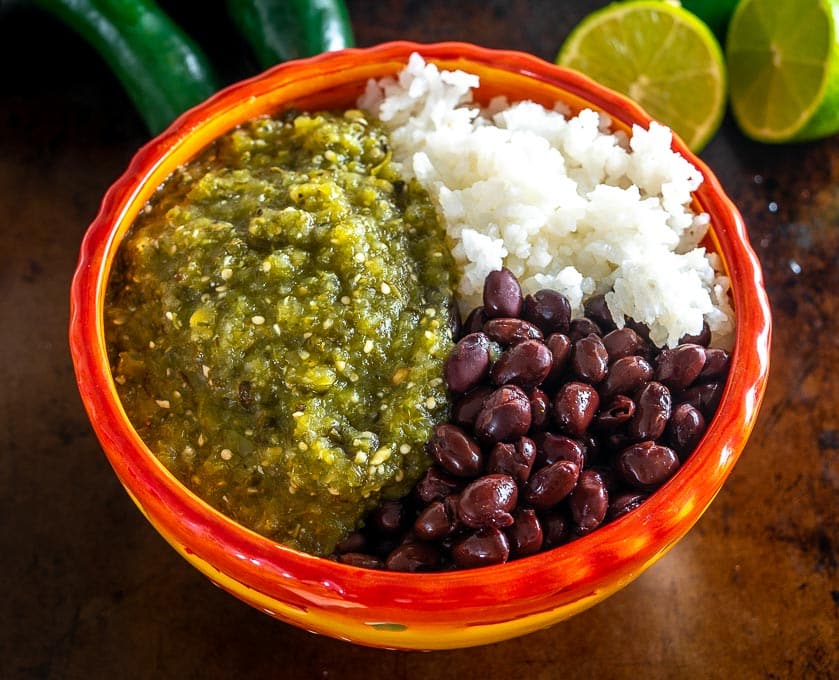 And if you want a quick enchilada dish then try these Enchiladas Verdes. You're essentially thinning out a Salsa Verde with stock and adding a hint of Mexican oregano -- it's a super easy sauce to make and it's wildly satisfying.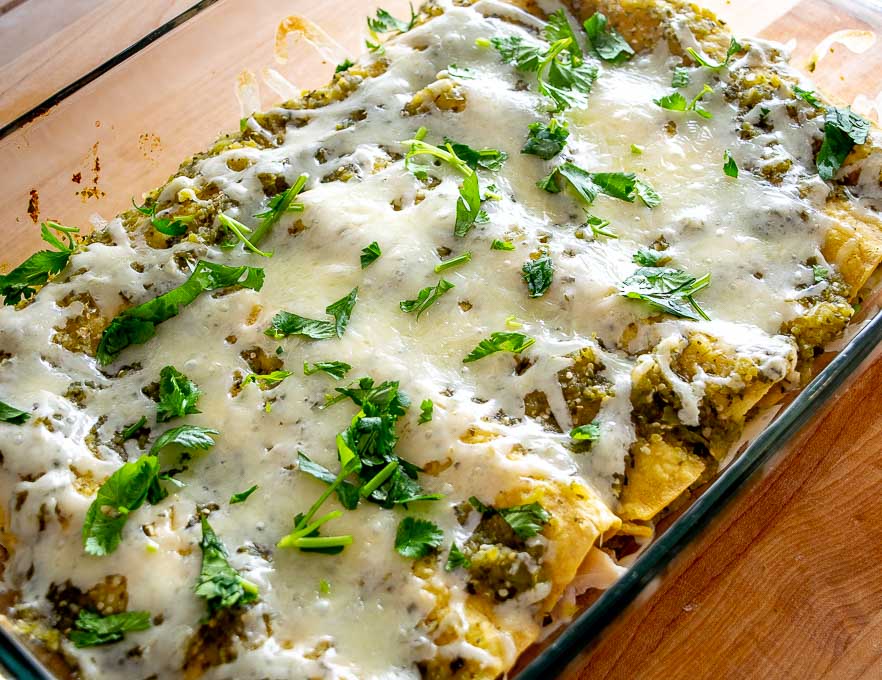 Here's another quick meal you can make with Avocado Salsa Verde -- simply dip some warm, crispy Quesadillas in it and dinner is served! I made Chicken Quesadillas for this batch, but there is tons of leeway on the Quesadilla filling so feel free to get creative 🙂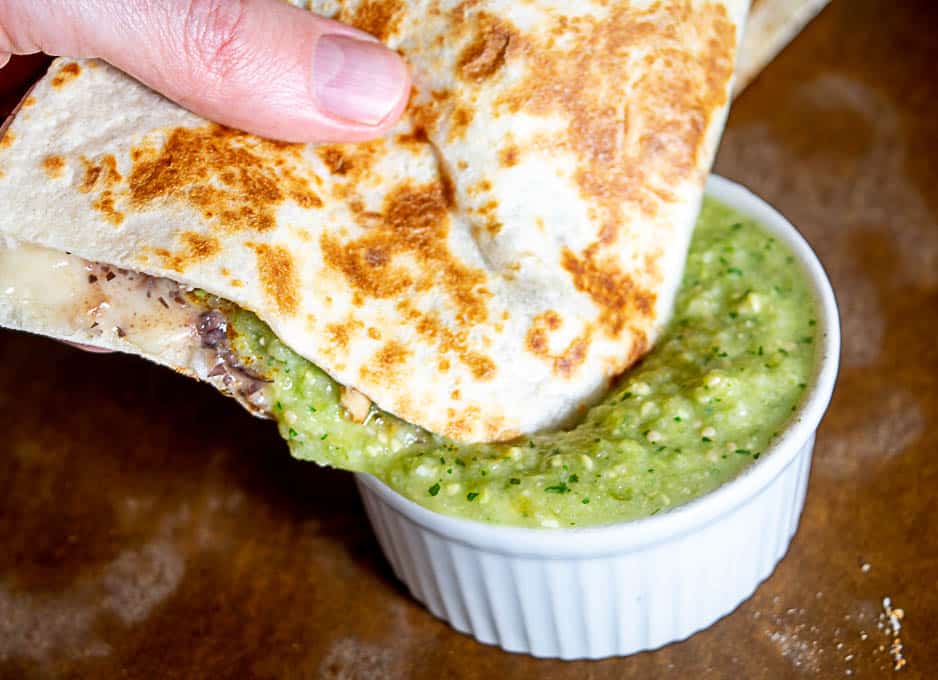 And here's one last combo I want to mention! A sharp Salsa Verde is the ideal topping for some authentic Carnitas. You can make this version in the oven and, you guessed it, the Carnitas are topped with an authentic Salsa Verde using your fresh tomatillos 🙂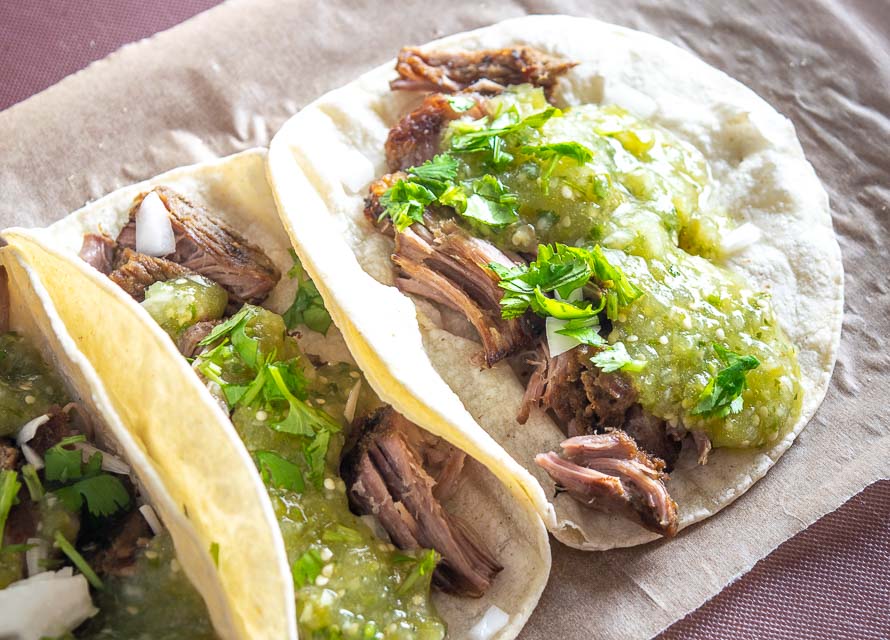 Okay, I hope this list gets your kitchen pumping out some authentic green Salsas and sauces!
You can get so much mileage from a simple ingredient like tomatillos, so if it's not a habit yet then it's time to add them to your regular grocery list!
Feel free to get in touch if you have any questions about these recipes. Enjoy!
Here are links to all of the recipes:
Roasted Tomato and Tomatillo Salsa
Chicken Burritos with Avocado Salsa Verde
Quesadillas Dipped In Avocado Salsa Verde
Want the latest recipe? Click your favorite from these options and follow me: Instagram, Facebook, Pinterest, TikTok, YouTube.
Still hungry?!
Want to receive Mexican Please recipes via email when they are posted?  Sign up below to subscribe.  All recipes are spam free.