My breakfast routine has been permanently upgraded after spending a couple years in Cozumel. I hope yours will be too after reading through this list!
It took me a few months in Coz to realize how many incredible breakfast dishes there are in Mexican cuisine, and now I'm a convert for life 🙂
This is a list of all the keeper egg dishes on the site. I hope some of these recipes make their way into your kitchen -- there's nothing better than a breakfast with some zippp to wake you up 🙂
Click the name of the recipe and it will take you to a page on this site where you can print out or take a pic of the step-by-step instructions.
These Breakfast Burrito Bowls are the latest addition to the site and I thought they were dee-licious. They're also wildly versatile so feel free to get creative with the fixings, but the homemade Salsa is non-negotiable!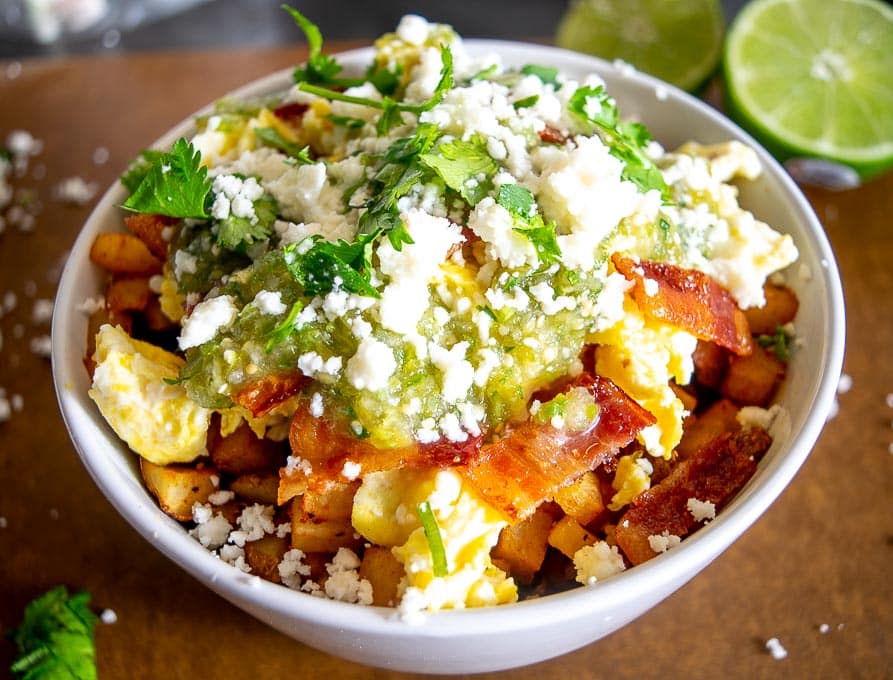 See that bowl of green goodness in the center of the pic below? That's the Homemade Jalapeno Sauce and it's the key to this egg breakfast platter -- it's a fiery, delicious sauce that livens up everything you put it on!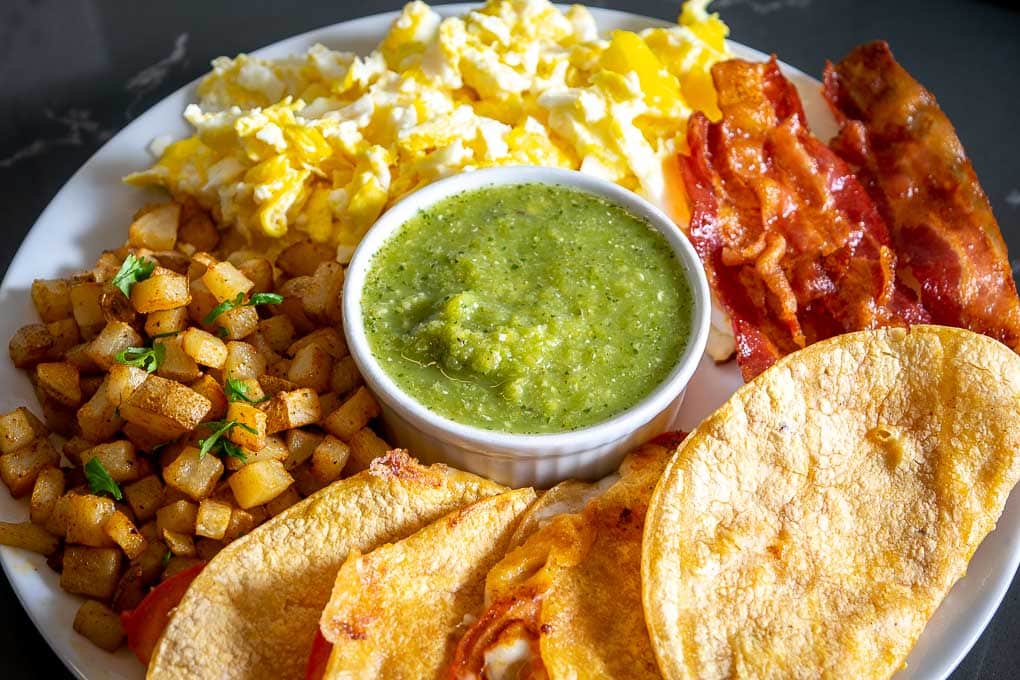 Make a big batch of these Spicy Bean and Egg Burritos and you'll get some free meals over the next few weeks! This recipe yields 8 burritos and they freeze quite well.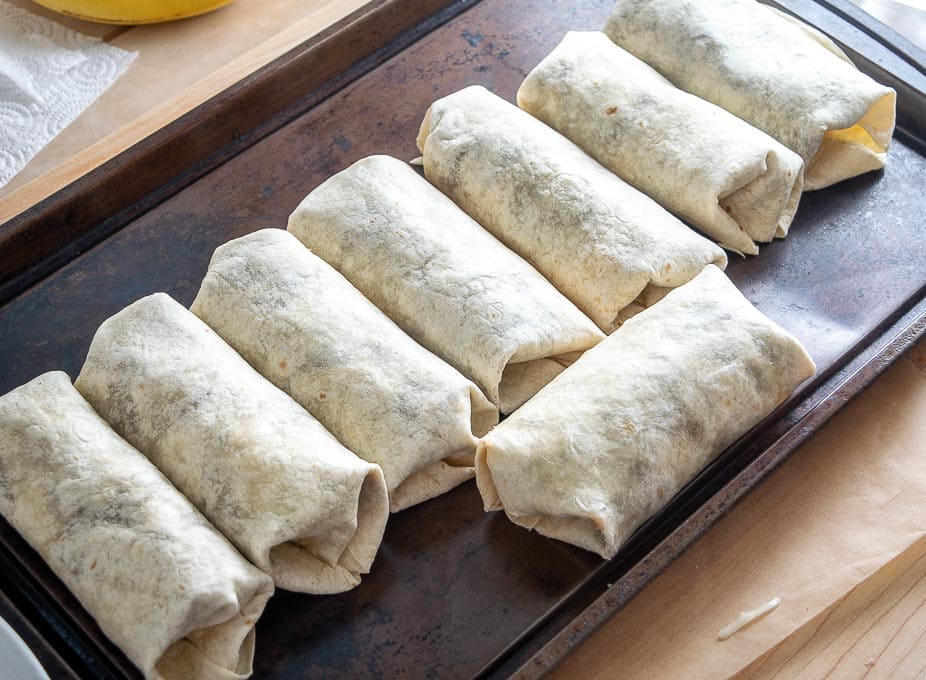 This is probably the most versatile recipe in the list. I loaded these with scrambled eggs, bacon, and some freshly made Salsa Verde, but feel free to load up your Breakfast Tacos with your favorite fixings!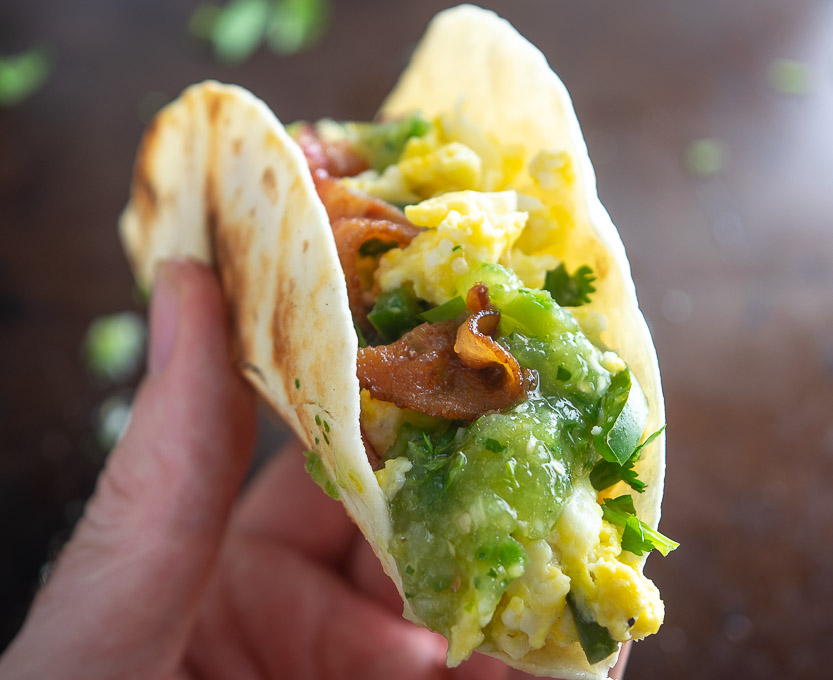 Need a new breakfast for lazy weekend mornings? These Vegetarian Breakfast Burritos will fit that bill quite well. Loading them up with fresh Pico de Gallo is the key so please don't skip that step!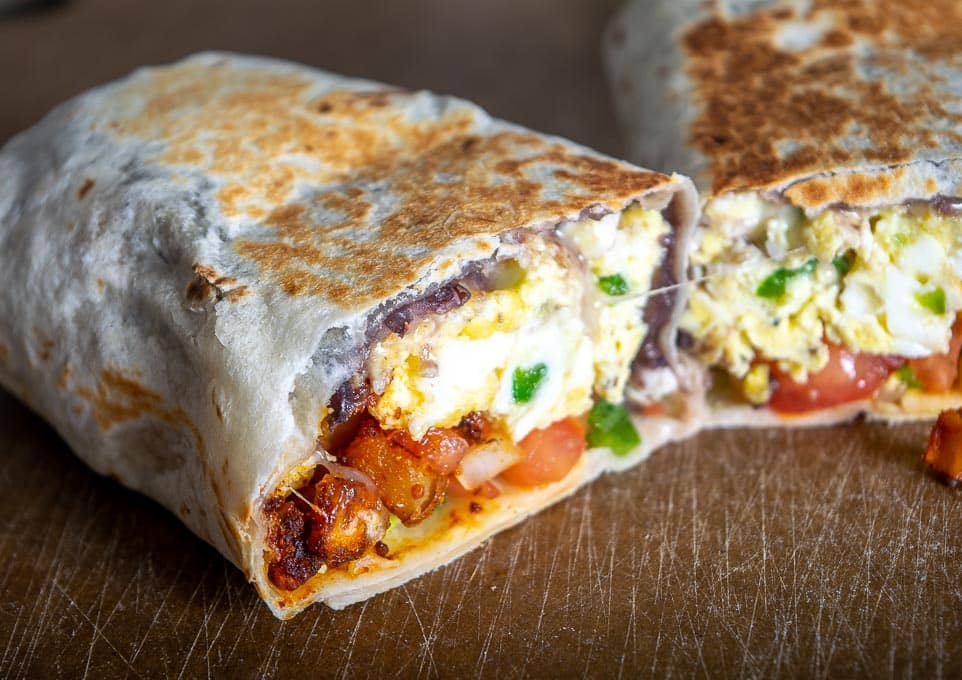 I make quick meals like these Eggs Poached in Salsa all the time -- and it's all based on what's in the fridge! Leftover refried beans, some Salsa from last night, a half jar of chicken stock, and eggs...how about poaching some eggs in the Salsa and then dipping some crispy, cheesy corn tortillas in it?!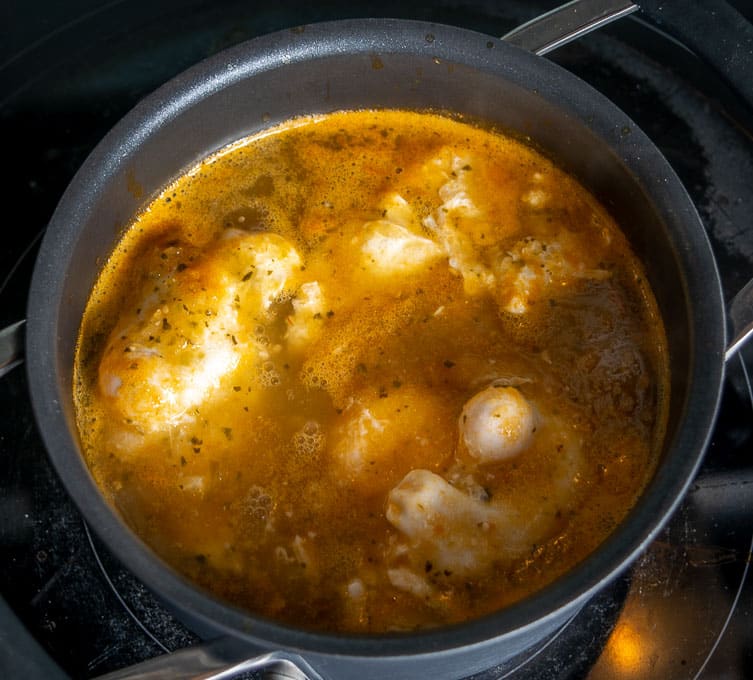 This is the perfect breakfast dish for lazy weekend mornings. Combine crispy tortilla strips with a bacon-egg mixture and you've got the jist of these Migas. Of course, if you add in a freshly made Salsa Verde then life is solved for a few bites 🙂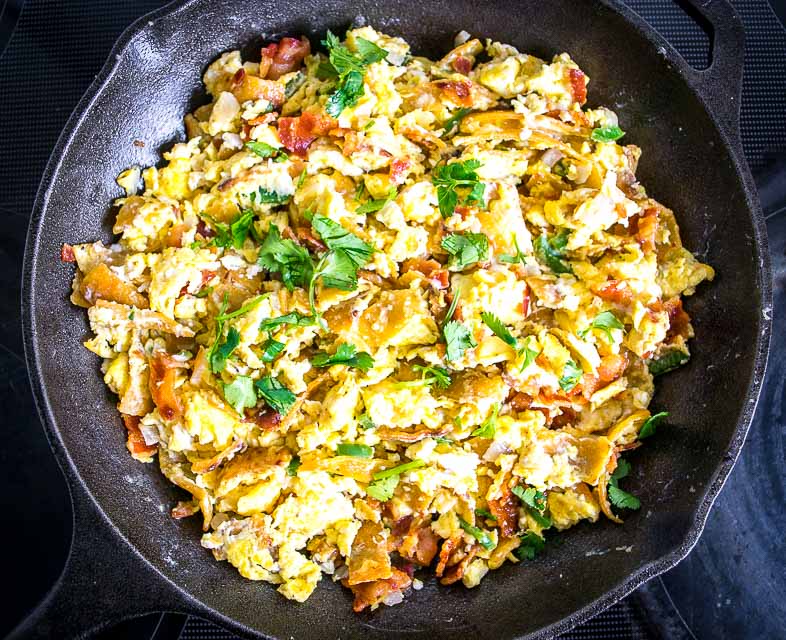 Sure, maybe Chilaquiles came about as a way to use day-old tortillas, but don't tell your peeps that and they will think you're a genius for making this authentic dish 🙂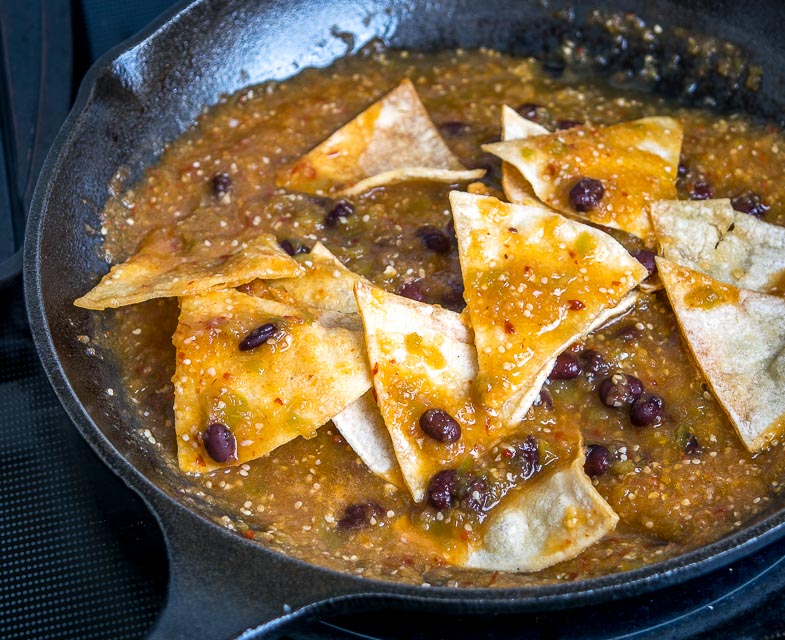 And just in case you wake up with a grumpy partner you can make these Huevos Divorciados. It may look like there's a separate Salsa for each of you, but they are equally delicious and you'll soon be nibbling on both and realizing you have quite a bit in common 🙂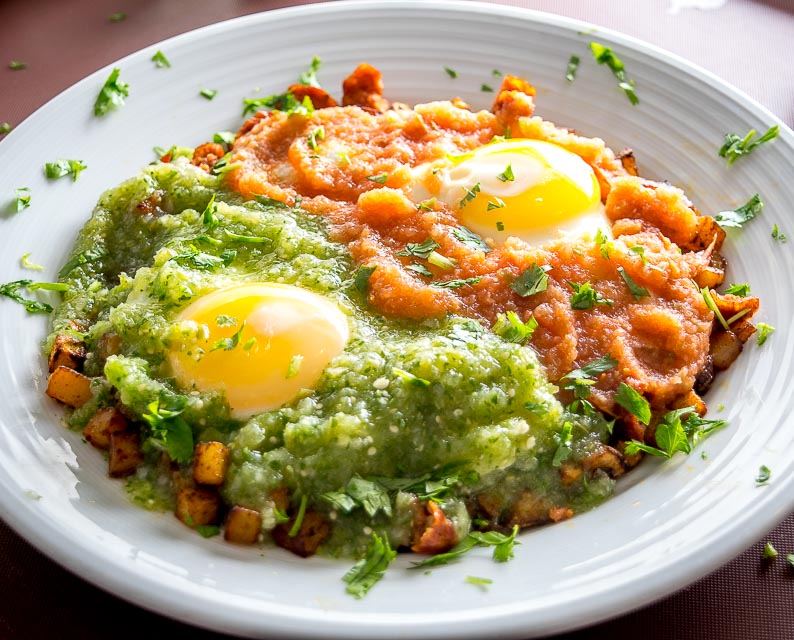 This is such a simple and satisfying dish! This recipe yields a bigger batch and I typically use the leftovers to make breakfast burritos. Win win 🙂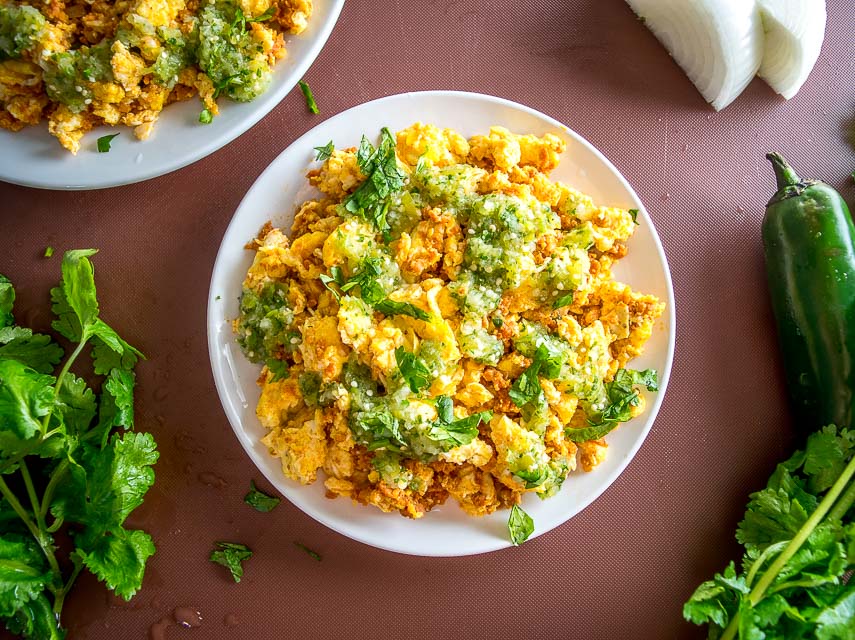 Adding jalapeno to your scrambled eggs is a great way to quickly wake up! This is an easy dish to make and it's a great upgrade from plain ol' scrambled eggs. Tip: try to drain some moisture out of the tomatoes before adding them to the pan.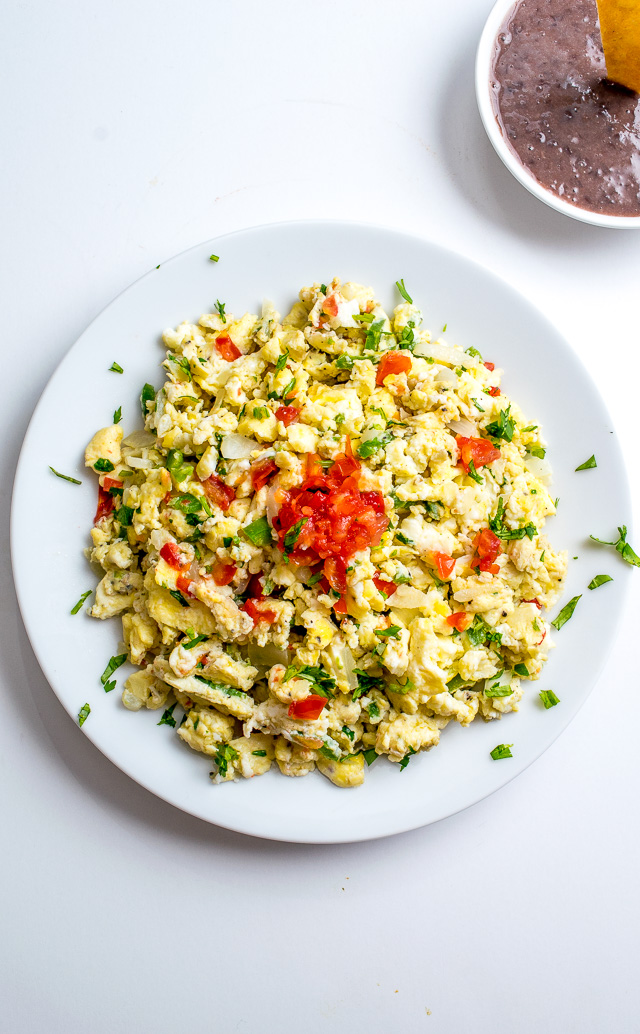 If you've got homemade Salsa on hand then you don't need much else for an authentic batch of Huevos Rancheros. I used a
freshly made Tomato Jalapeno Salsa
and that was a perfect fit for this classic dish.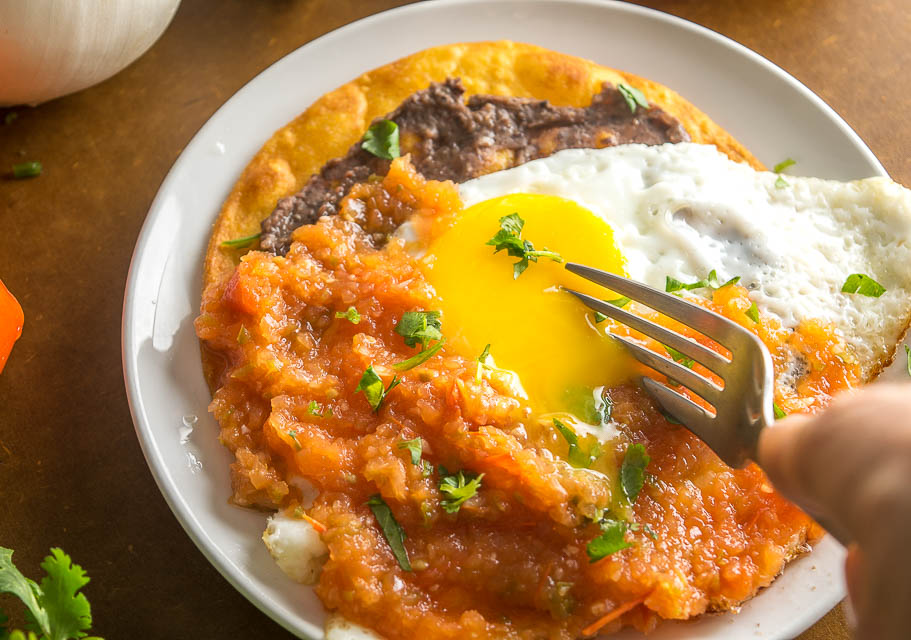 Here's an easy, versatile recipe for a zippy Mexican Frittata. I find the chorizo-jalapeno-cheese combo irresistible, but you can always make a vegetarian version too. So good!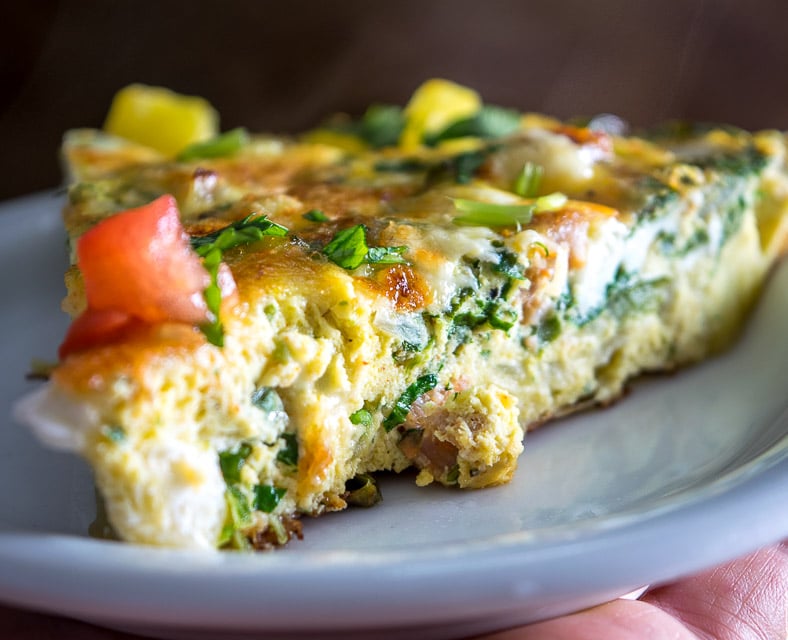 This is a simple breakfast burrito combo made all the better by a quick homemade Salsa. It's a 3 ingredient Salsa -- tomatillos, chipotles, garlic -- and it's delicious!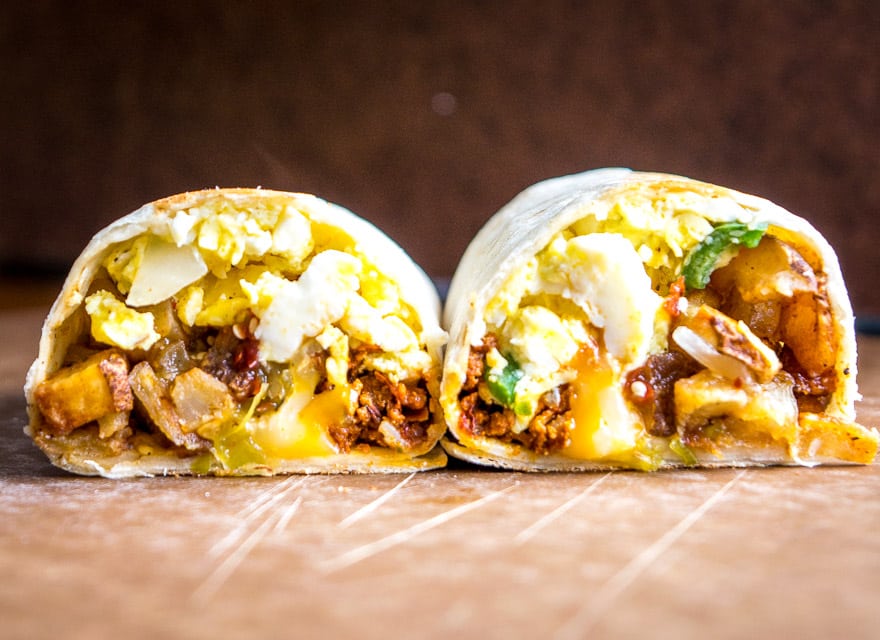 I still prefer to bake taquitos -- it's just as good as frying but they are always a bit lighter. I loaded these up with eggs, ham and potatoes and they were delicious!
Update: here's the latest addition to the site....Breakfast Tostadas! If you start with a warm tostada shell and a layer of refried beans then the possibilities are endless. Yum 🙂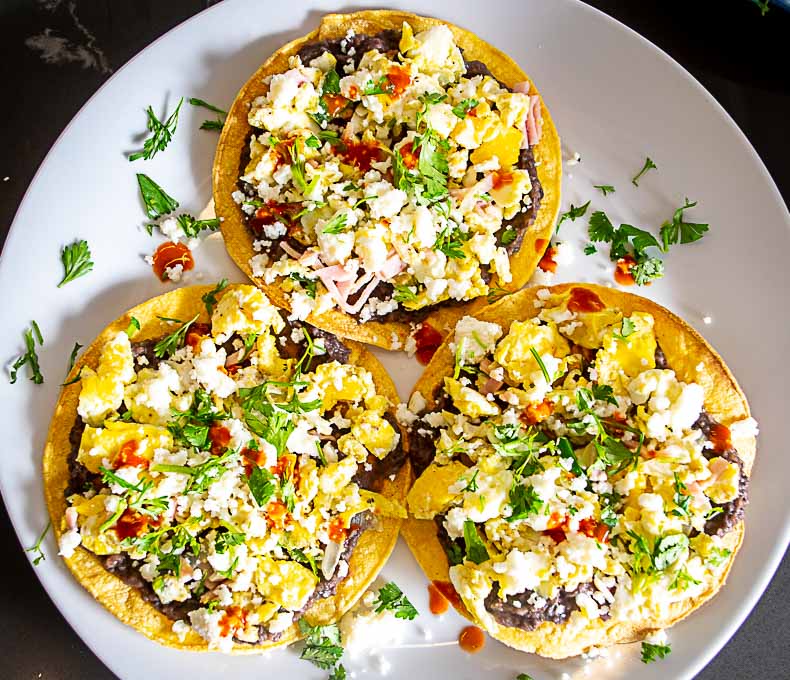 Okay, I hope this list makes your breakfast routine as spicy as mine!
There are loads of good options in this list, pick the one that grabs your eye and try it out this weekend. Enjoy!!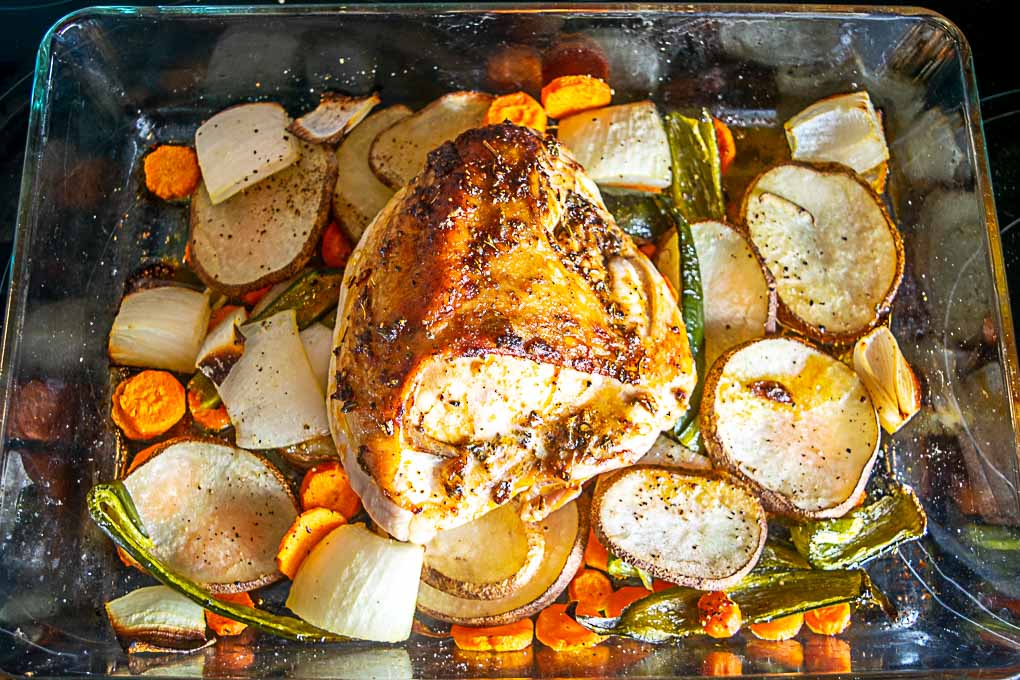 Still hungry?!
Want to receive Mexican Please recipes via email when they are posted?  Sign up below to subscribe.  All recipes are spam free.