I've been getting lots of questions about the Tomatillo Chipotle Salsa from a couple weeks ago. And in particular...
What else can I make with it?!
This Salsa is a revelation for people when they make it for the first time, and it was for me too! It's tremendously satisfying and there are loads of ways you can use it.
If you haven't tried this Salsa yet here's a quick reminder of how easy it is to make.
Simply roast 4-5 tomatillos in the oven (400F) for 15 minutes or so.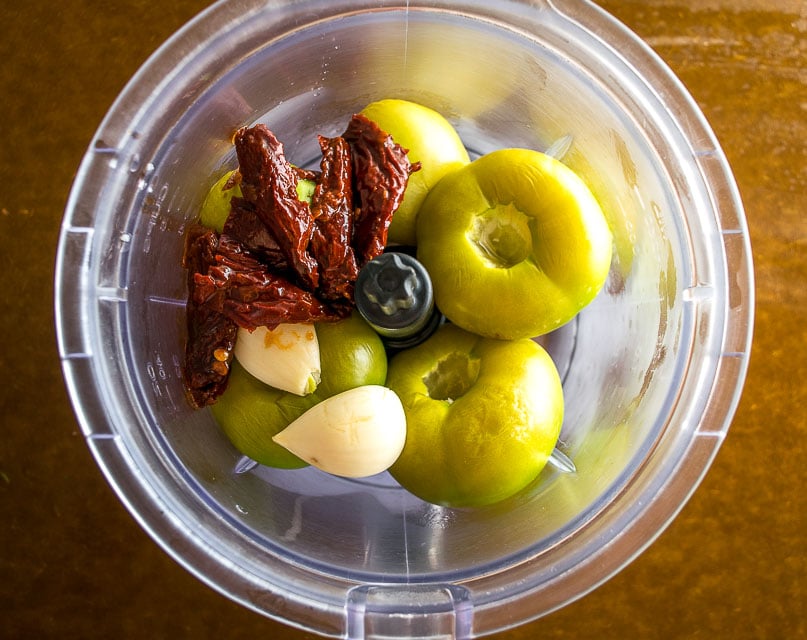 Once roasted, add them to a blender along with:
2 peeled garlic cloves
1-2 chipotles in adobo Working with chipotles in adobo
a sliver of onion (optional)
And give it a whirl. For more heat simply add more chipotle and taste test from there.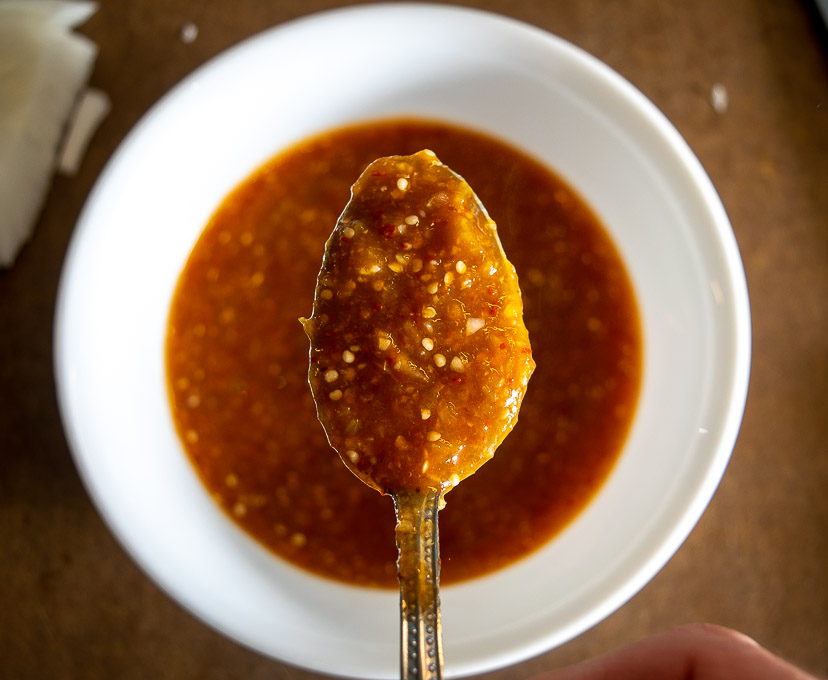 It has a lip-smacking, fiery flavor, and it's become an old reliable in my kitchen.
I usually make this Salsa fiery and concentrated, so that means 2 chipotles for me, but keep in mind that you can always make a milder version by starting with only half of a chipotle and increasing from there. Alternatively, you can use a sliver of onion to dilute the heat a bit.
This has to be one of the easiest Salsas to make and yet I get so much mileage from it. I hope you will too!
Here's a list of all the recipes on the site that use it -- I hope you find some new ideas here that will keep your kitchen routine spicy!
I make simple meals like this all the time! Tacos with seasoned chicken, cheese, Guac, and plenty of Tomatillo Chipotle Salsa. Super easy to make and drenching them in homemade Salsa is a gamechanger 🙂 Feel free to use a protein of your choice, with a special nod to some beans for a vegetarian version.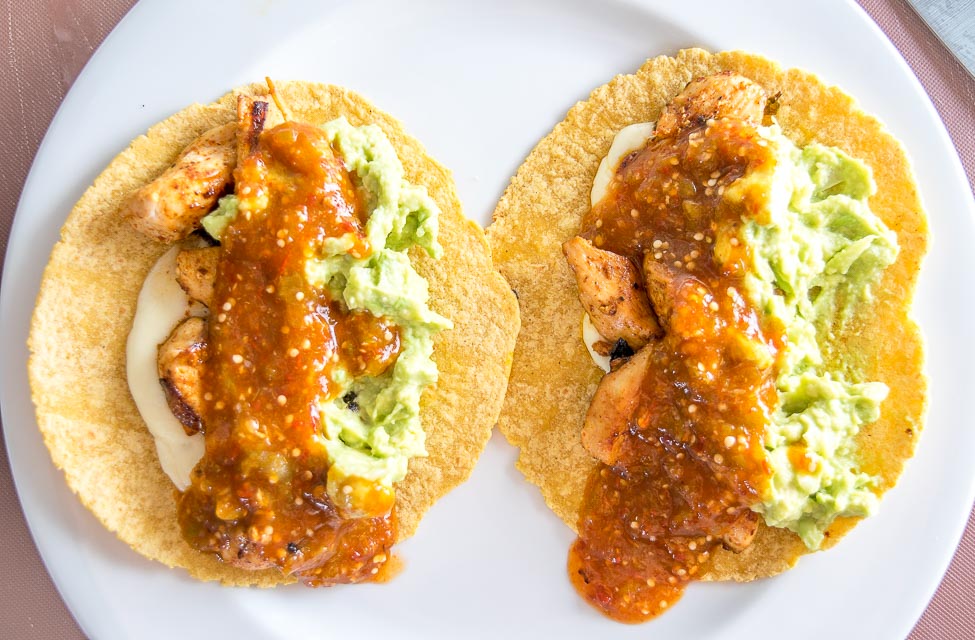 Chilaquiles are a great way to use leftover Salsa! For this batch I warmed up some Tomatillo Chipotle Salsa, drenched the crispy tortilla pieces with it, and plopped some eggs on top. Sold! There's also another version on the site that tops with Black Beans and Avocado -- Chilaquiles.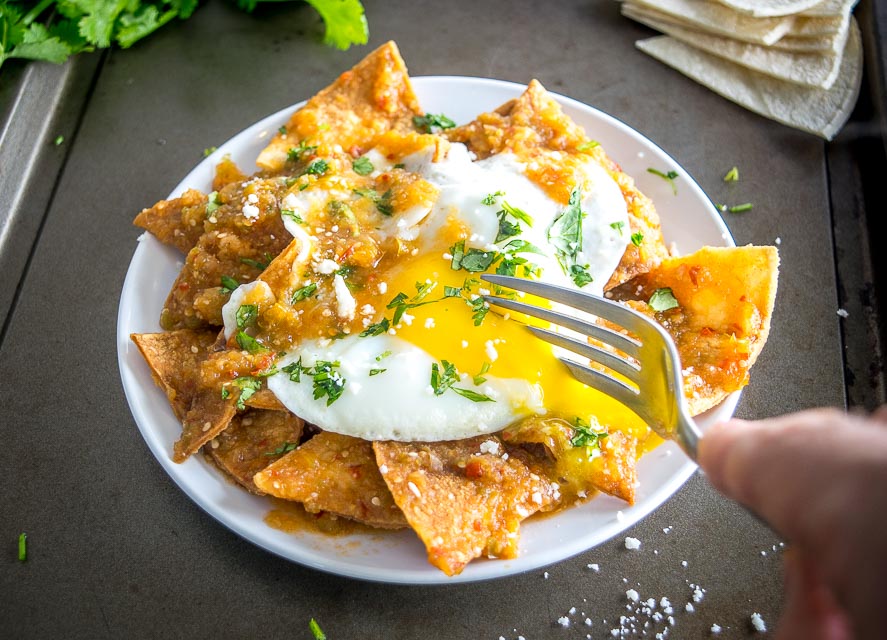 Tomatillo-based Salsas are a natural fit with eggs, so please keep in mind that your leftover Tomatillo Chipotle Salsa can be used to whip up some killer breakfast burritos! I used chorizo and potatoes for this batch, but there's lots of flexibility on your burrito fixings once you've got some homemade Salsa in the house.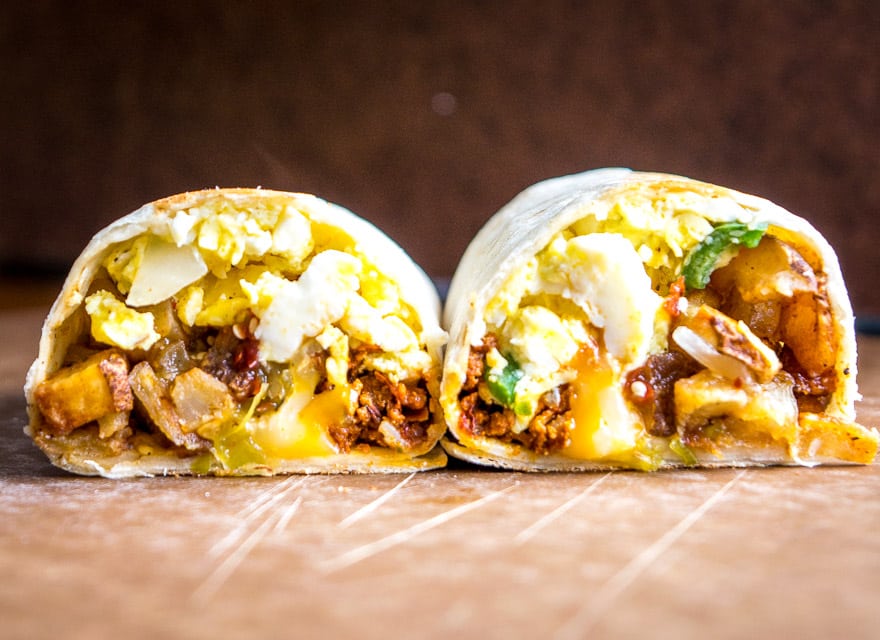 You can combine your Tomatillo Chipotle Salsa with cream cheese, coat some shredded chicken with that mixture, and just like that you've got the perfect filling for some quick Taquitos. I usually bake Taquitos instead of frying them so that's what I did for this batch -- around 20 minutes at 400F will do the job.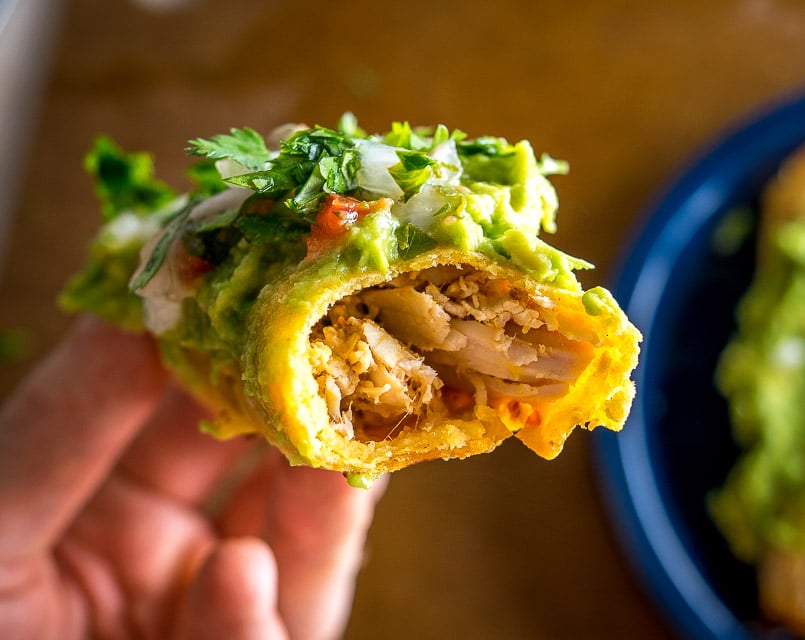 Freshly made Gorditas dipped in chipotle infused Salsa are a real treat. I used Masa Harina for these Gorditas and gave them a quick shallow fry right before serving -- yum!!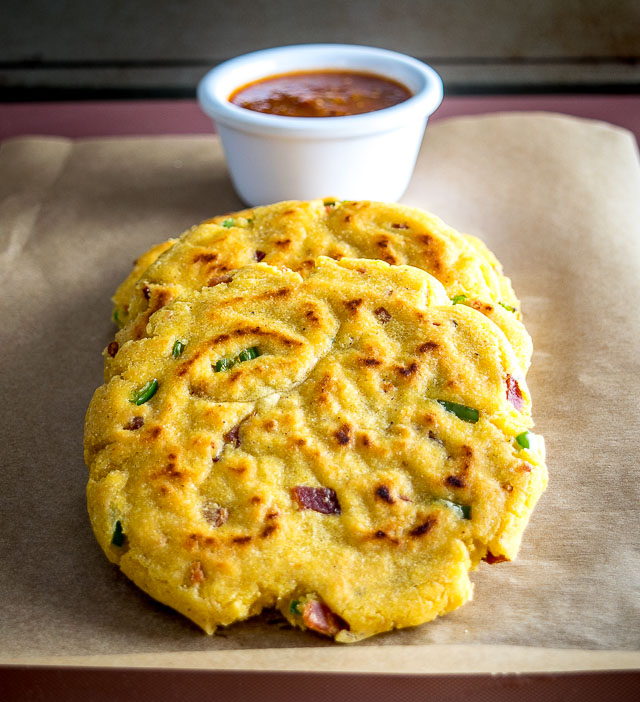 The smokiness of chipotles pairs well with beef, so I used some Tomatillo Chipotle Salsa in these Carne Asada Burritos. For the beef I used skirt steak and they were dee-licious.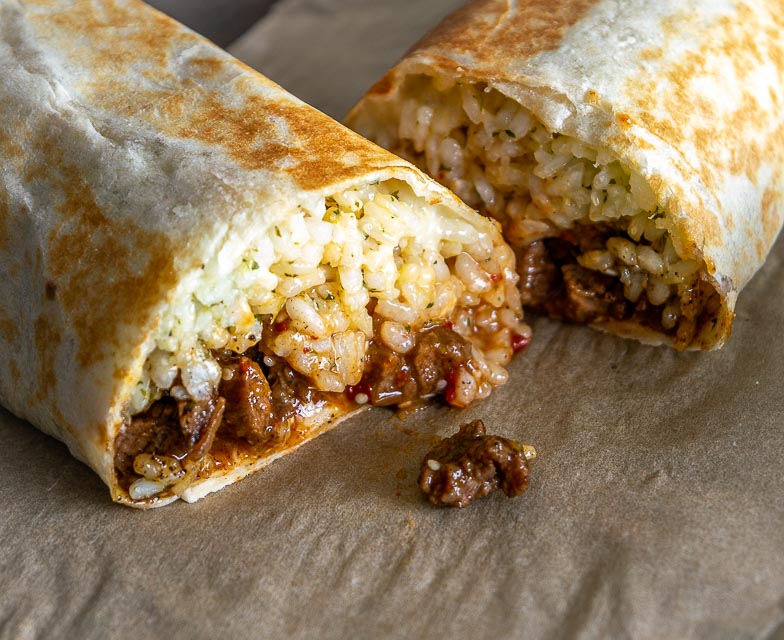 This classic breakfast dish is more than willing to accommodate what you have in the fridge! Think eggs scrambled with crispy tortilla pieces and you're right on track. For this batch I used: crumbled tostada shells, leftover Tomatillo Chipotle Salsa, ham, onion, jalapeno, eggs, Queso Fresco -- and they were a perfect meal for a lazy weekend morning.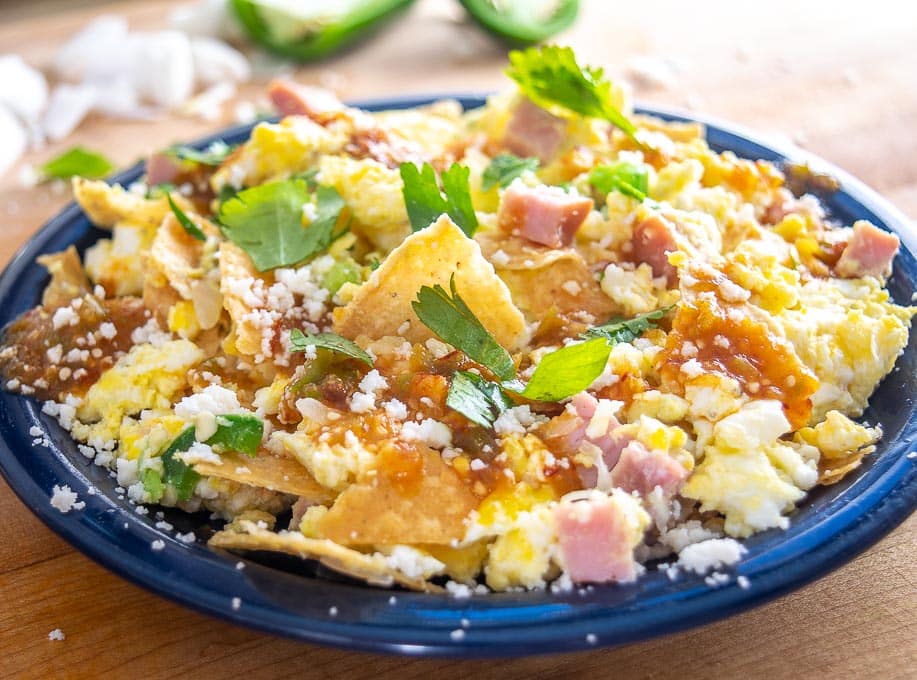 And of course, don't forget the Bean Tostadas from a couple weeks ago. It's such an easy meal to make and when drenched in freshly made Salsa they are wildly satisfying. Feel free to get creative on the fixings, but no skimping on the Tomatillo Chipotle Salsa 🙂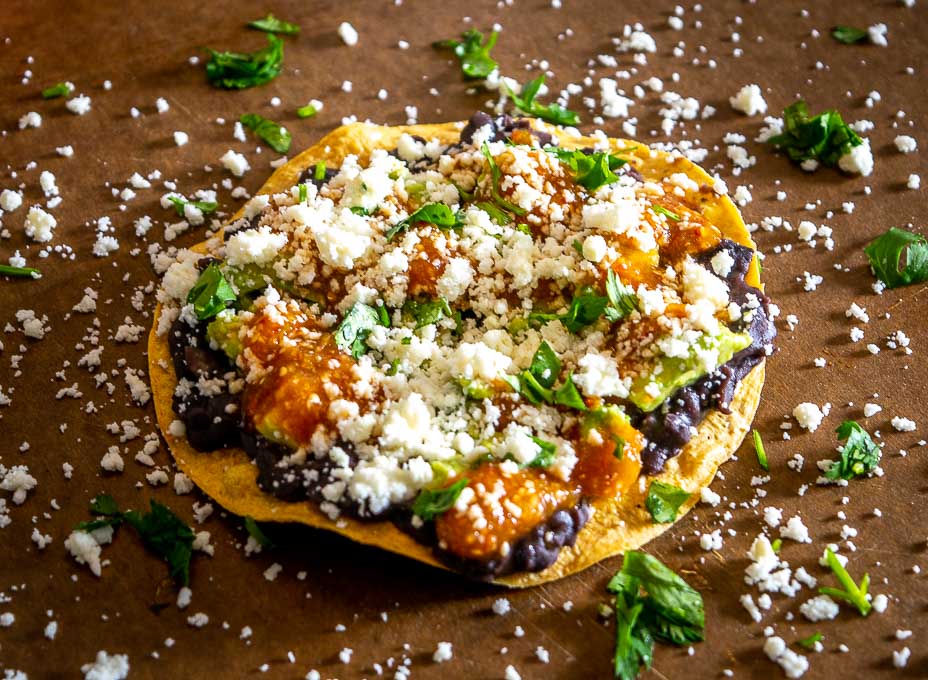 Got some new ideas?!
Here are a few more options just in case:
You could make these Easy Chicken Burritos with your Tomatillo Chipotle Salsa.
Or drench some Molletes -- open-faced bean and cheese sandwiches in your freshly made Salsa.
Or even make some of these classic bacon and egg Breakfast Tacos.
I also make big batches of Guacamole and Salsa for 10-20 Happy People using this Salsa.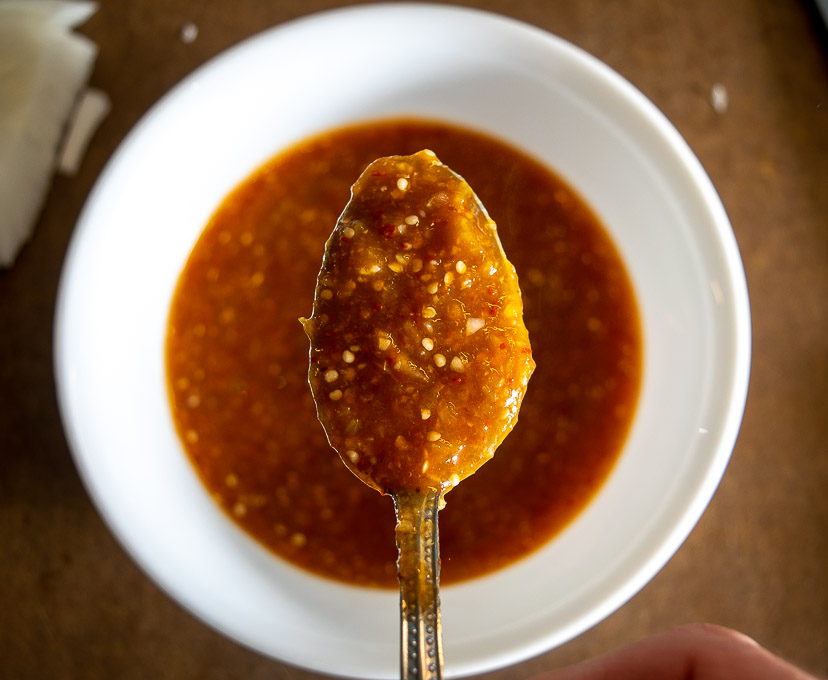 Okay, I hope some of these options appeal to you -- let me know if you have questions about any of them!
Buen Provecho.
For step-by-step photos on making the Salsa, see the original Tomatillo Chipotle Salsa recipe.
For up-to-date recipes follow me on Instagram, Facebook, Pinterest, TikTok, YouTube.
Want to see the latest recipe? It's these Vegetarian Breakfast Burritos.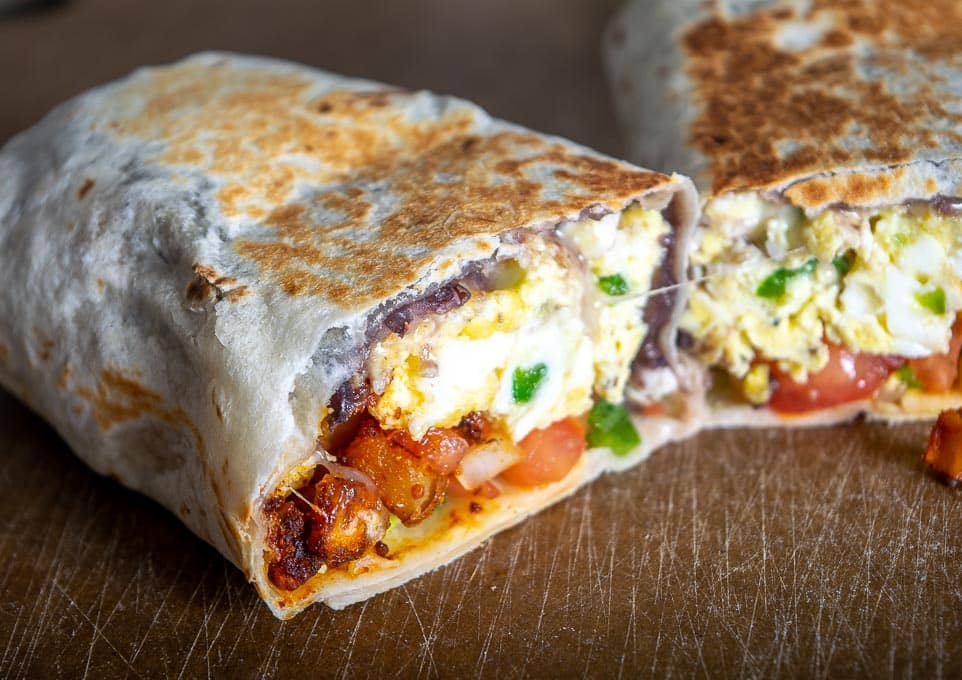 Still hungry?!
Want to receive Mexican Please recipes via email when they are posted?  Sign up below to subscribe.  All recipes are spam free.