Well, it's that time of year for a "Best Of" list, so let's do it! Thanks much to all of you for your support and feedback -- it makes it easy to put the work in when I know you're out there making scrumptious meals for your family and friends!
I added 60 recipes to the site this year and these are the Top 11 choices for you to consider -- 8 chosen based on traffic and page views, and 3 chosen by my palate as being the best of the best (the bottom 3 in the list).
And if you're curious, I'll also put links to the most viewed recipes of all time on the site -- it'll give you a quick snapshot of what people are searching for in Google when they've got Mexican food on the brain.
Okay, here are the top 11 recipes of 2018. Enjoy!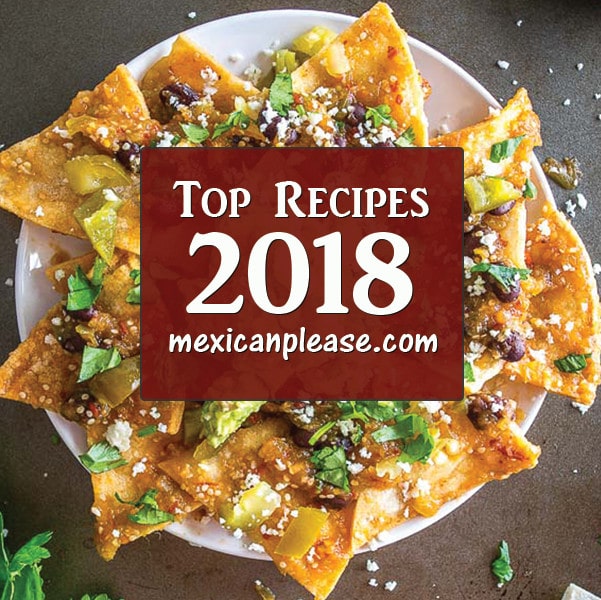 If you've been using enchilada sauce from a can then you're in for a treat with this homemade version! Ancho chilis are the key to this sauce and they give it an otherworldly flavor that people fall in love with.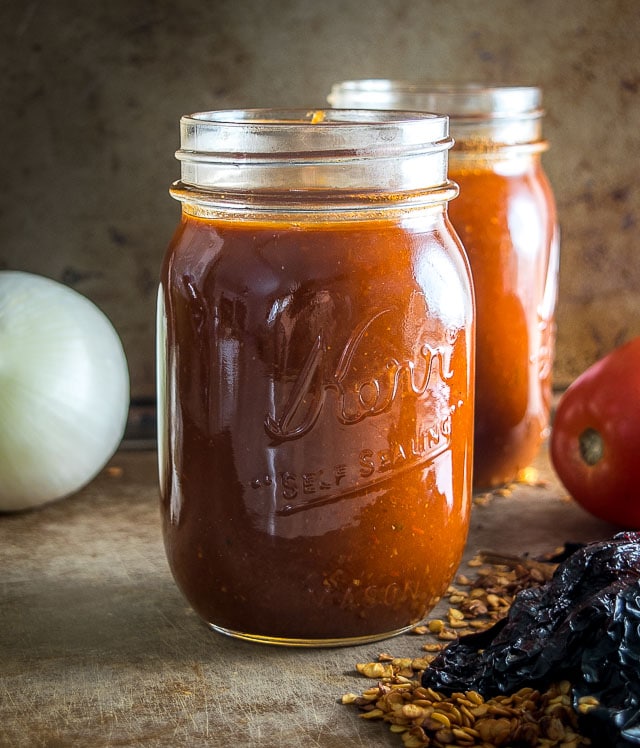 These are some of the most rewarding frijoles you'll ever taste -- that's the power of bacon! I will sometimes even puree these beans in the blender and spread them on corn tortillas with cheese for quick meals. Yum!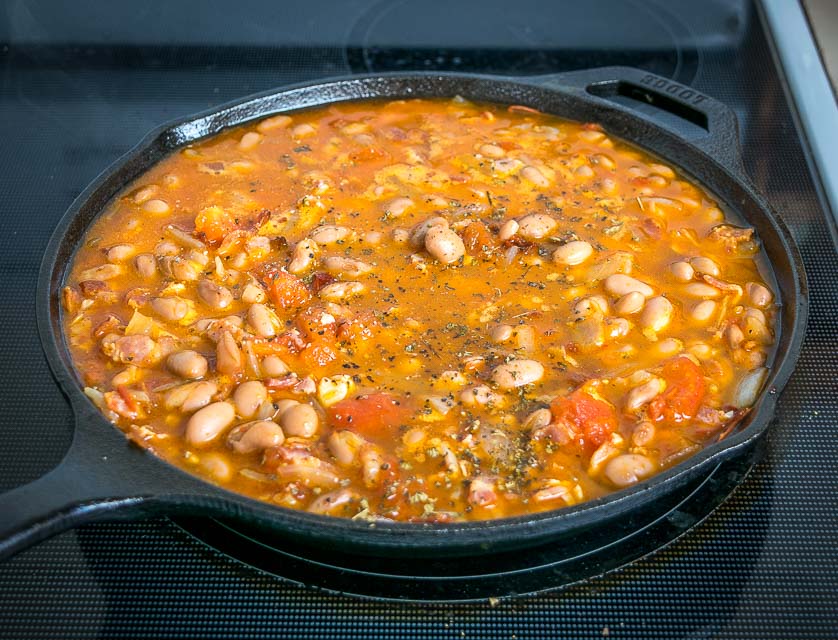 Fried fish topped with Chipotle Crema? I'm in! These tacos are a genuine crowd pleaser and they're probably easier to make than you think.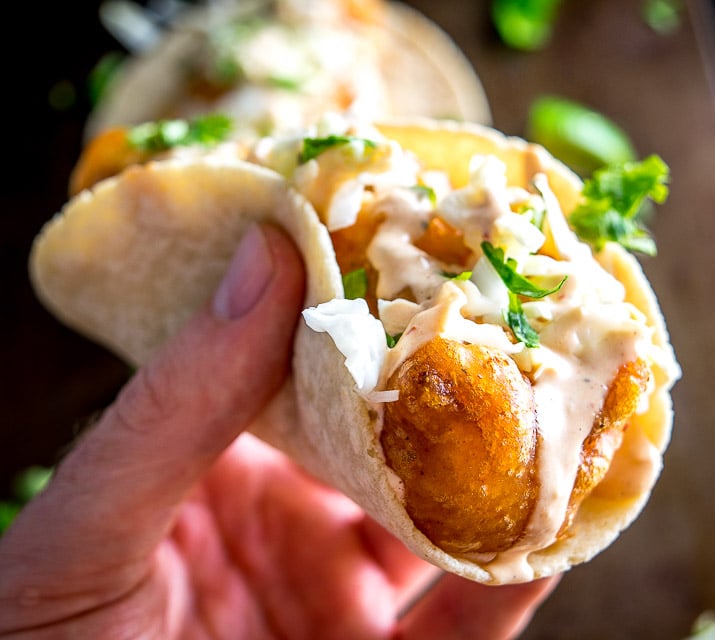 This Mexican version of meatball soup is the surprise entry in the list! I thought it would be a sleeper but it quickly became one of the most viewed recipes of the year. Albondigas (meatballs) are traditionally made with fresh mint and that gives this dish a vibrancy that might surprise you.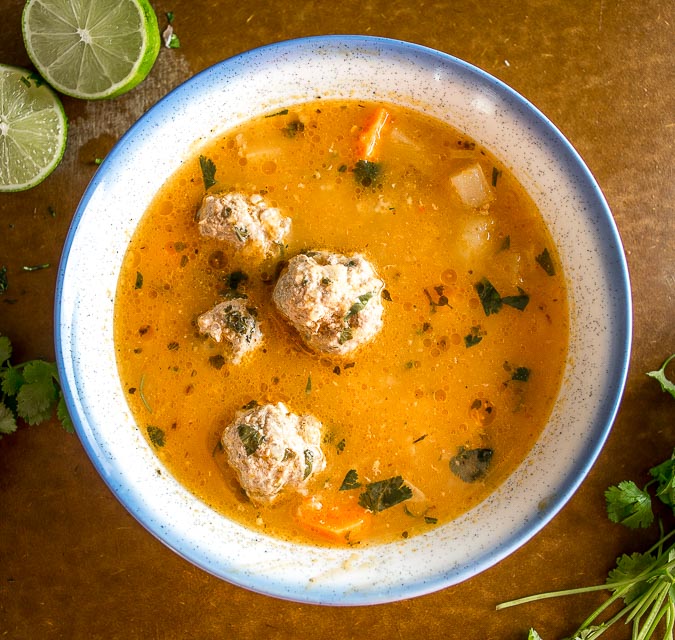 This is a great breakfast dish to keep in mind for weekend mornings. I added bacon to this version but you could always omit it for a vegetarian version -- or maybe use chorizo instead ?!!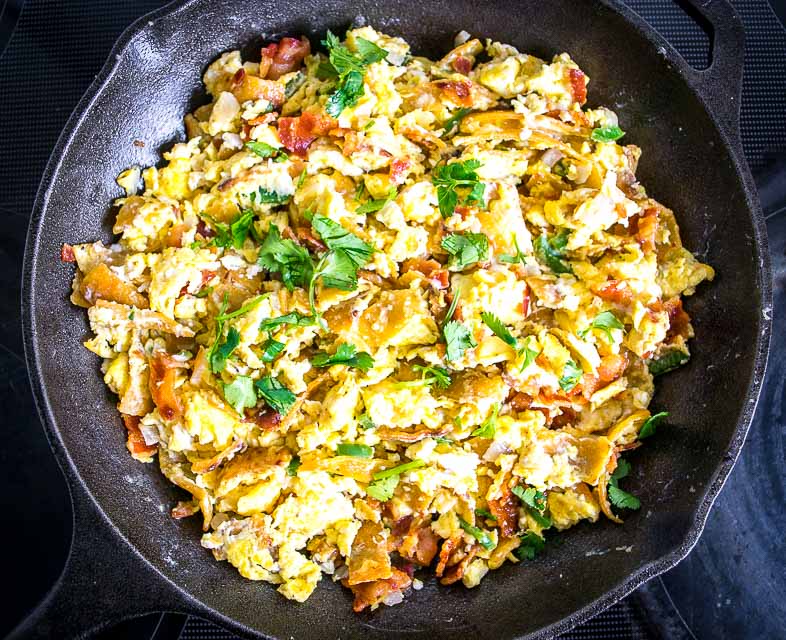 People love tamales! And this version attempts to streamline the process so you'll be motivated to make them more often. I used leftover Bean Dip for this batch but the possibilities are endless for tamale fillings.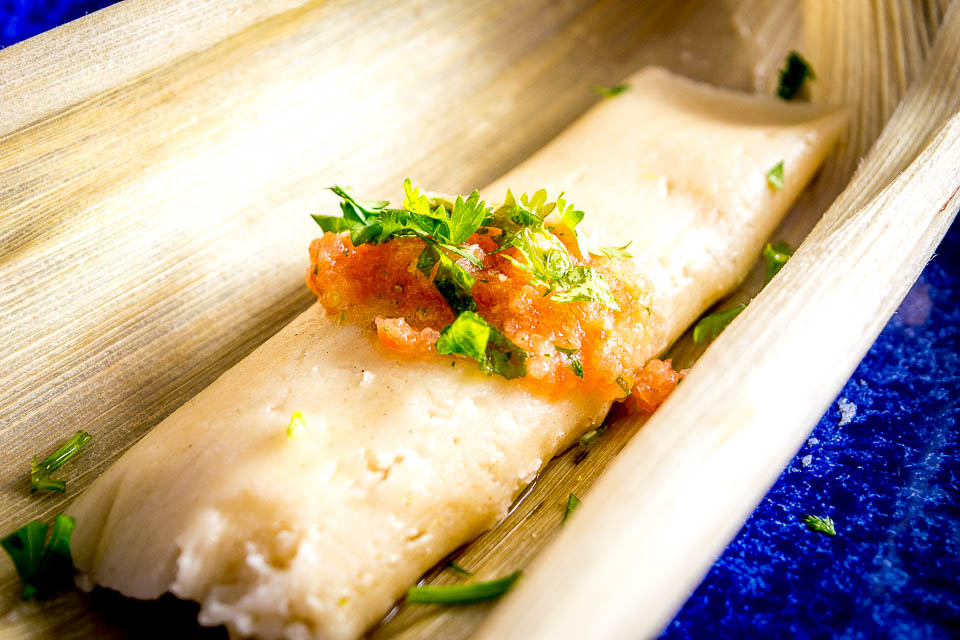 This is the star attraction of the grazing table. It has unassuming looks but it's packed with flavor and has serious kick from the chipotles. I make this one all the time for get-togethers and it always delivers.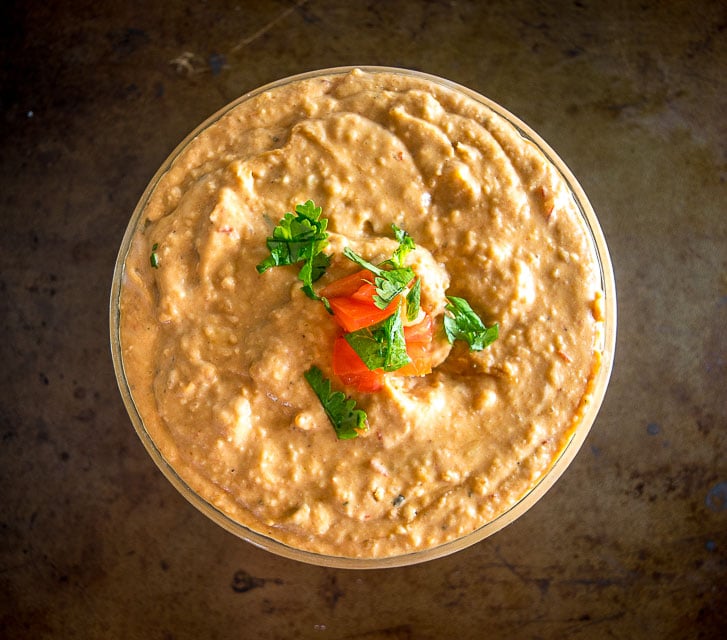 One of my favorites of the year! The green sauce has incredible flavor and I've become a huge fan of adding plenty of Mexican oregano to this dish -- so good!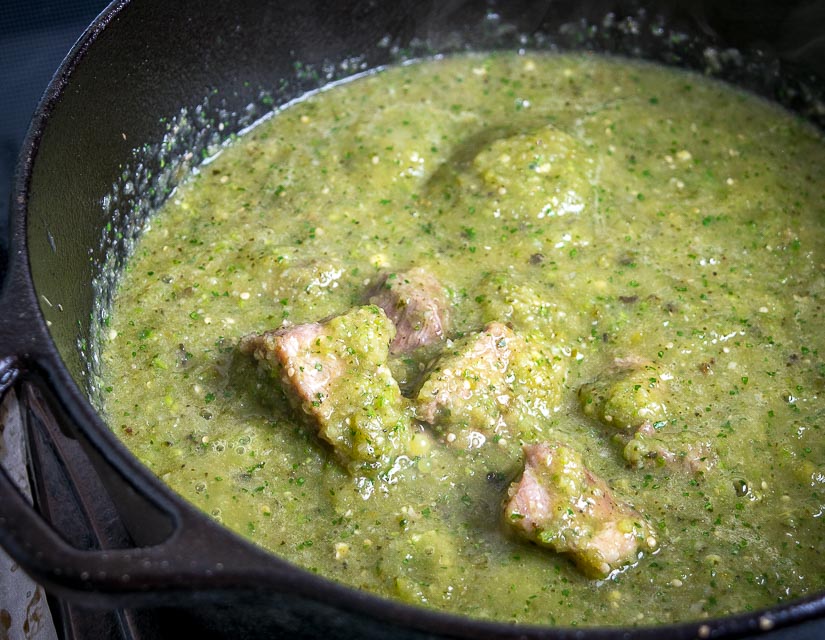 Despite not getting loads of traffic, this recipe deserves to be on the list. I think these Pickled Tomatillos are an absolute gem and they work great as a final garnish on tacos -- or eaten on their own!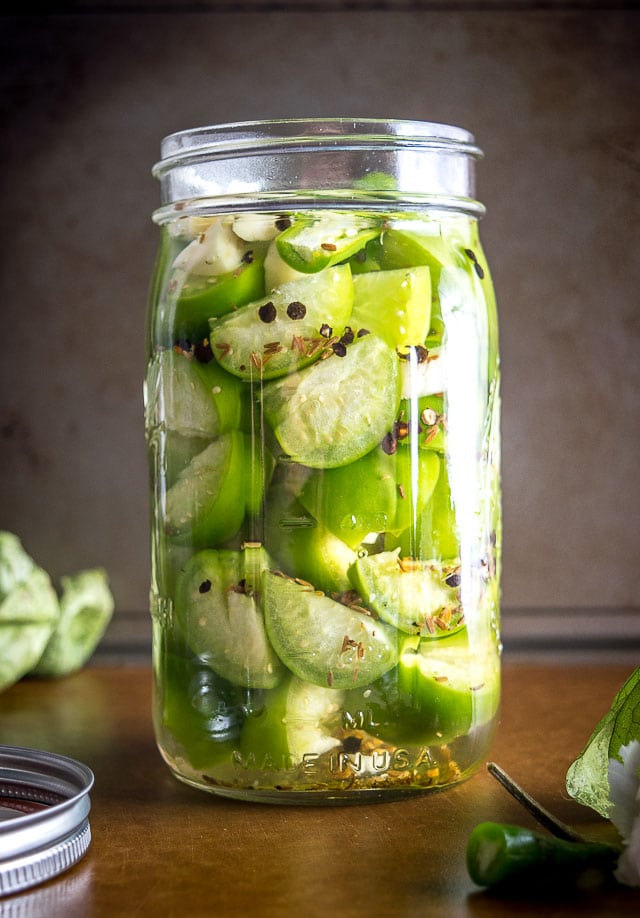 This is a great recipe that seems to scare people. Mole can be intimidating, but this version is remarkably easy -- when you combine pumpkinseeds with a traditional green sauce you get something that is lip-smackingly unique!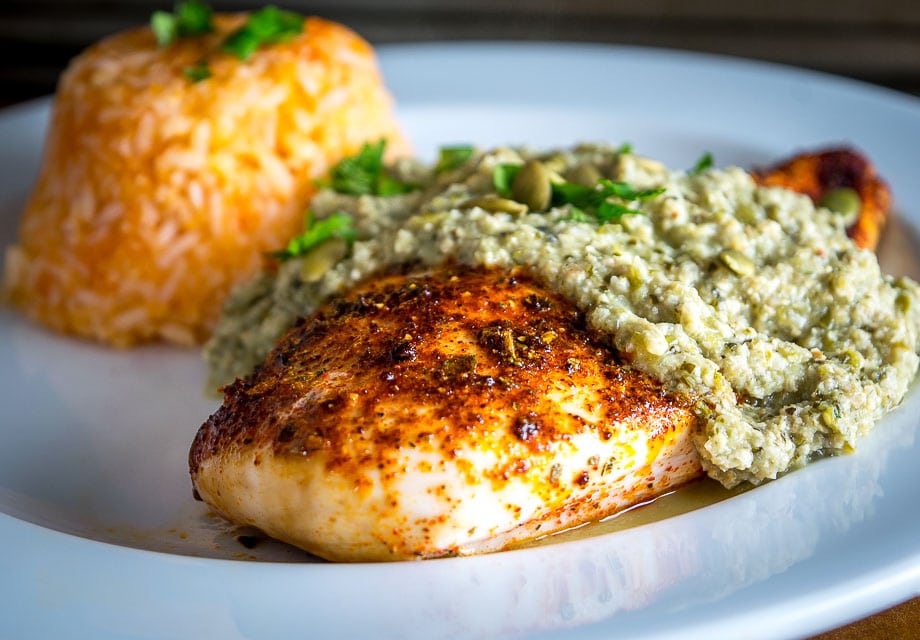 Chilaquiles made with Tomatillo-Chipotle Salsa were a revelation for me this year. It's a great combo and this version is served with Black Beans, Avocado, and Pickled Jalapenos. Yum!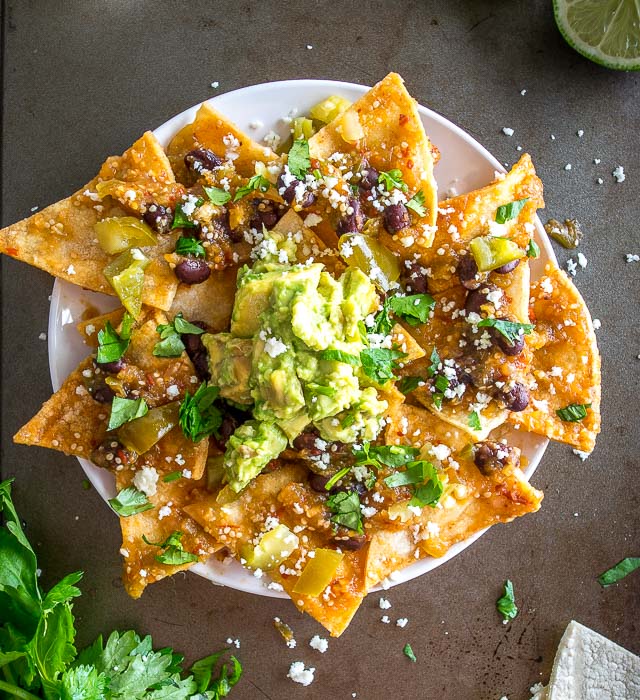 So that covers the 2018 recipes. For reference, here are the most viewed recipes of all time on the site:
Okay, I hope you find some keeper recipes from these options. And feel free to get in touch if you have any questions about them. Buen Provecho!
Still hungry?!! Here is the list of 2019's best recipes.
Still hungry?!
Want to receive Mexican Please recipes via email when they are posted?  Sign up below to subscribe.  All recipes are spam free.