Pumpkinseed dip has it rough.  It's spent generations getting shuffled to the back corner of the appetizer table because of its plain and unassuming appearance; a victim of untrained palates in an image-conscious world.
But like a stubborn heroine, it has recently regained its footing and is heading back towards the center of the table.  Mostly because it has something the other posers on the table lack:   it tastes good.  Really good.
Sikil what?
You'll frequently see this versatile creation referred to as Sikil P'ak, taken from the Mayan words for pumpkinseed and tomato.
The Mayan civilization dominated Mexico's Yucatan Peninsula long before the Spaniards arrived, and the reach of Sikil P'ak has been emanating from this region ever since.
History aside, the recipe still works and it is surprisingly easy to make.  You can think of it as Mayan hummus and use it in a similar fashion.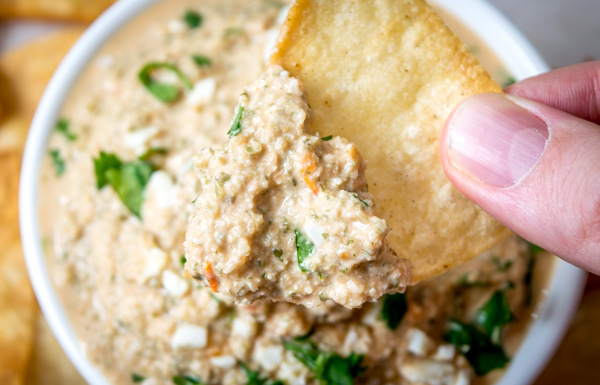 It's the perfect example of a region's influence over the ingredient list.  In this case:  habanero peppers, pumpkinseeds, and tomatoes.
The surprisingly fruity taste of the habanero pepper combines effortlessly with the ground pumpkinseeds.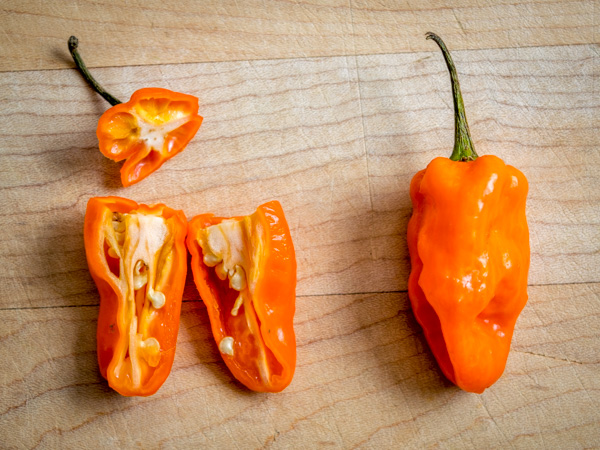 If you're new to habaneros don't forget that they pack a real wallop and it's best to give your hands a rinse after handling them.  (Here's how I handle hot chili peppers.)
OK, here's the classic ingredient list for Sikil P'ak: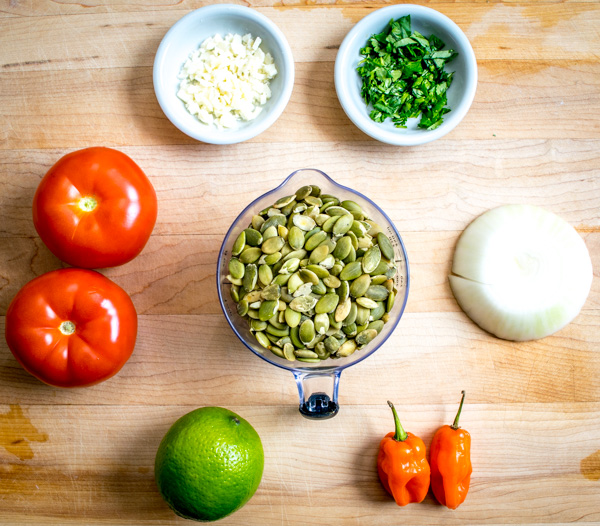 The pumpkinseeds, habaneros, tomatoes and onion are doing the heavy lifting here.  The lime, cilantro and cheese are part of the public relations team that's seeking promotion on the appetizer table.
First, get two tomatoes roasting at 400F.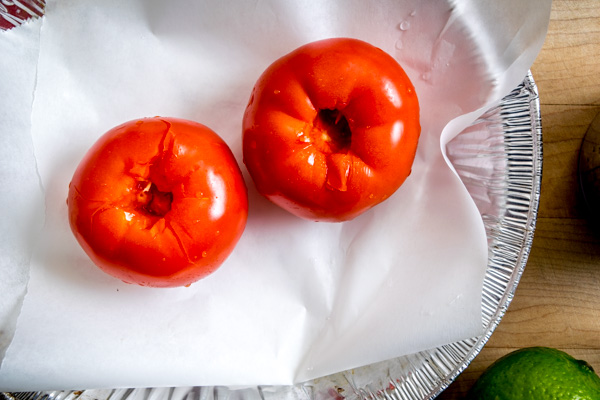 They'll be ready in about 20-30 minutes.
Toasting the pumpkinseeds before grinding will bring out some dormant flavors, so we'll add 1 cup hulled pumpkinseeds to a dry skillet on medium-low heat: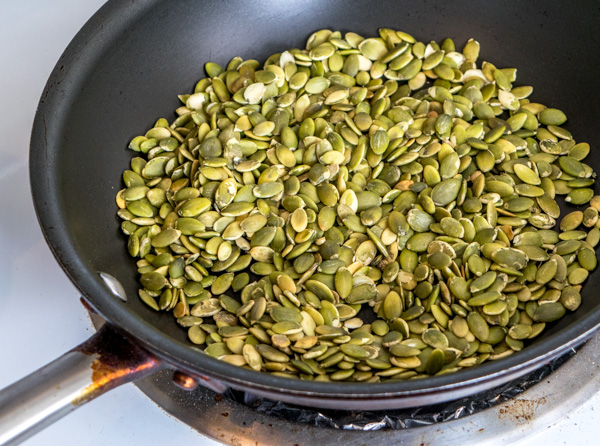 The hulled version of pumpkinseeds, i.e. the green ones, are most common outside of Mexico.  But note that you can use the unhulled versions too.  (What are Pepitas?)
When they start to pop or change color they are ready to be ground.
You can use a blender but lately I've been using a coffee/spice grinder as it seems quicker.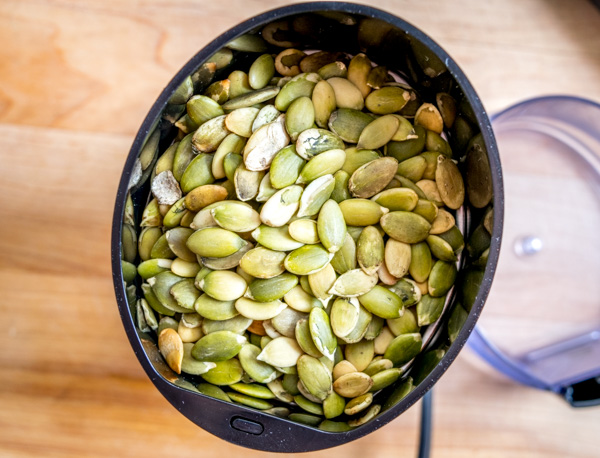 Grind seeds and set aside.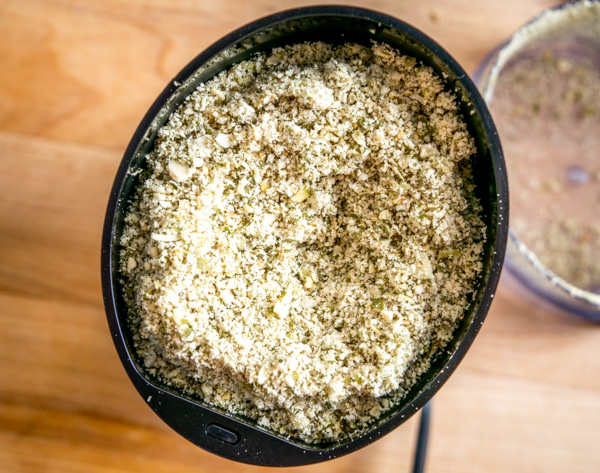 In a blender, add the roasted tomatoes along with 2 Tablespoons of onion. That turned out to be about half of the onion that is shown in the ingredient photo above.
Also add 1/2 of the habanero pepper.  Remember, habaneros are ay caramba so we'll start by adding half of the habanero at first and tasting for heat.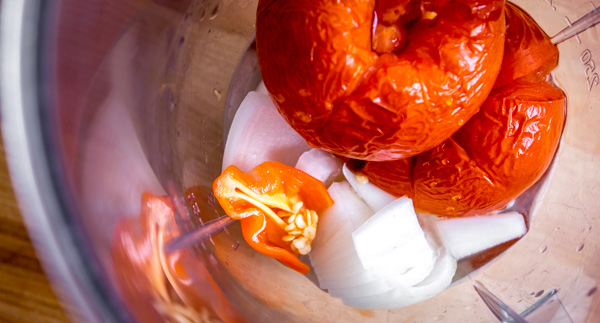 Add a splash of water to the blender and pulse blend until smooth.  Keep 1 cup water close by.
Add the ground pumpkinseeds along with ⅓ teaspoon salt and another splash of water.
Pulse blend.
If the mixture is too thick add a few more tablespoons of water.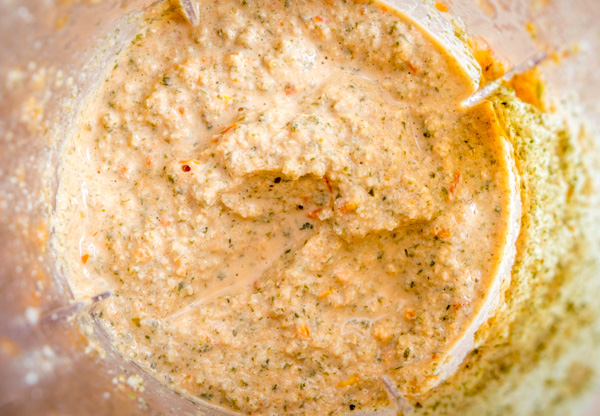 Taste for heat and salt-level here. If you want more heat (I did) then add the other half of the habanero.  I was happy with the salt level.  (Note:  these were unsalted pumpkinseeds.  If you have salted pumpkinseeds then you don't have to add any additional salt until you taste the first blend.)
If it's sticking to the blender add a final dollop of water, pulse blend, and serve.
You're left with a strikingly flavorful and nutrient rich dip that will taste both familiar and new at the same time.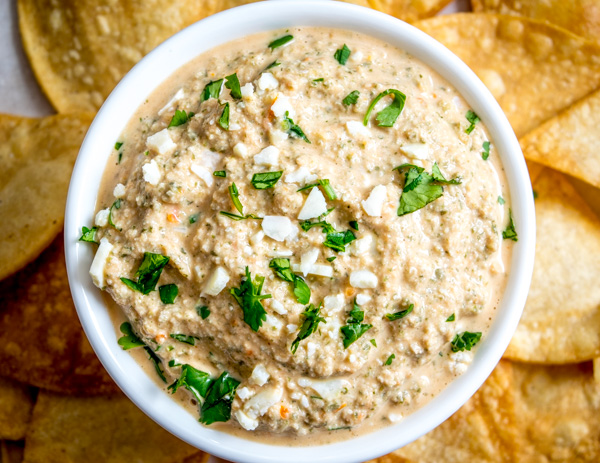 Garnish with cilantro, lime slices, and bursts of cheese (I used Cotija cheese).
And use generously on tortilla chips, warm tortillas, pita bread, cucumber slices, etc.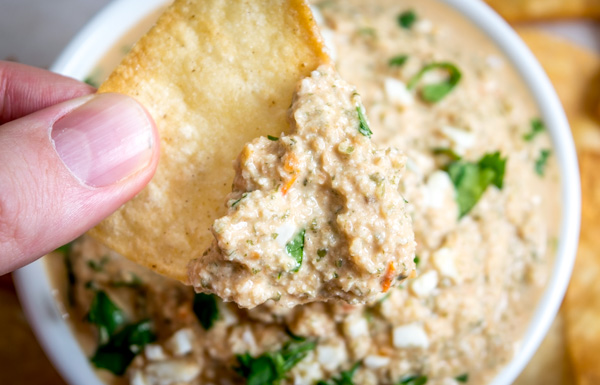 And don't forget to let out a Mayan rejoice after tasting it for the first time: Ola Su'kuum. (Hello friend!)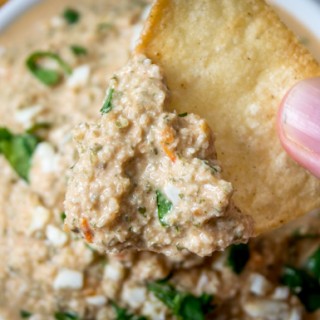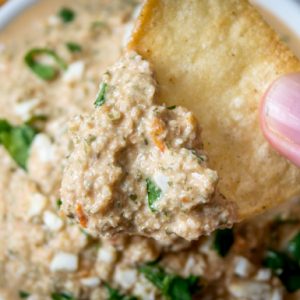 Sikil P'ak -- Mayan Pumpkinseed Dip
An ancient recipe with a contemporary flavor.
Print
Pin
Rate
Ingredients
1

cup

pumpkinseeds

2

tomatoes

(or 3 plum tomatoes)

2

tablespoons

onion

1

habanero pepper

salt

for garnish:

1

lime

cilantro

cheese

(I used Cotija)
Instructions
Roast tomatoes in oven at 400F, they'll be ready in 20-30 minutes

Toast pumpkinseeds in a dry skillet on medium-low heat until they start to pop or change color, approximately 5-10 minutes

Grind pumpkinseeds into a powder using a blender or spice grinder

Add roasted tomatoes, onion, and 1/2 of the habanero to the blender, along with a dollop of water.

Pulse blend

Add pumpkinseed mixture and 1/3 teaspoon of salt to blender, pulse blend

Add a dollop of water if the mixture is too thick, pulse blend

Taste for heat level. If you want more heat add the other half of the habanero and pulse blend

Taste for salt level

Garnish with cilantro, lime and cheese (I used Cotija)

Serve with tortilla chips, warm tortillas, pita bread, or cucumber slices
Like this recipe?
Click the stars above to rate it or leave a comment down below! @mexplease
Got leftover habaneros?  Try making some homemade Habanero Hot Sauce!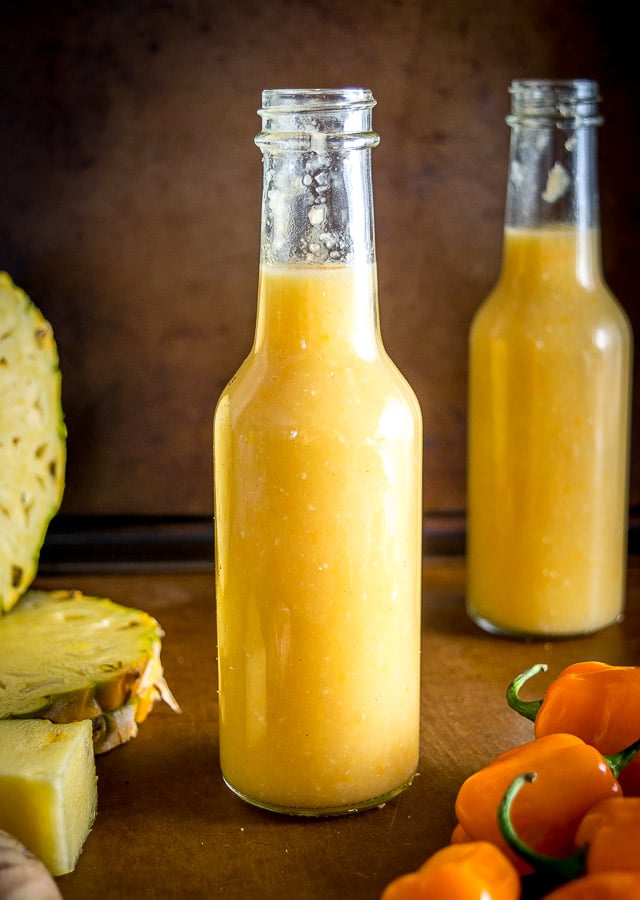 P.S. Our most popular appetizers are Bean Dip and spicy Black Bean Nachos.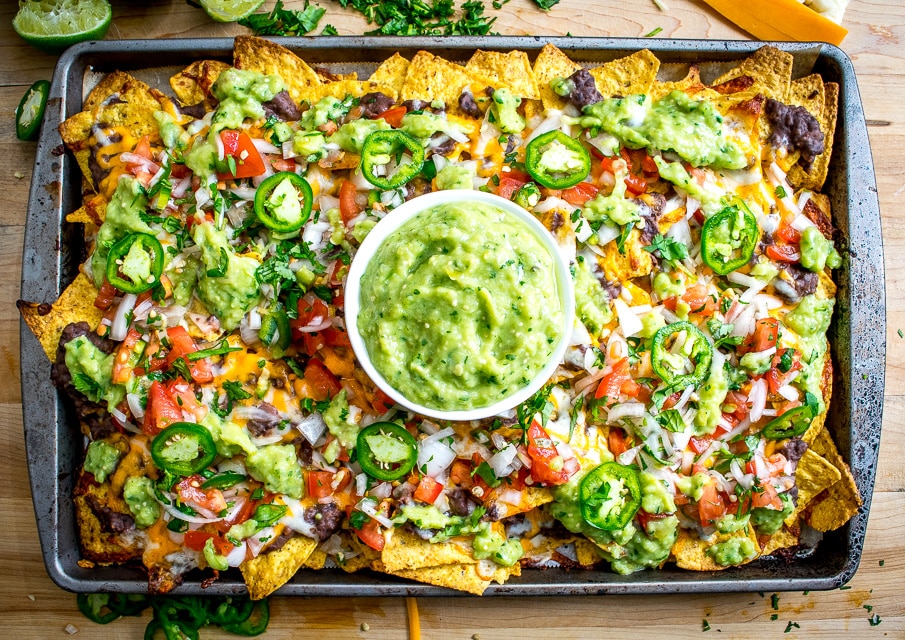 We also just put up another version of this Pepita Dip that omits the tomatoes and uses a lime-cilantro flavor to fill the void: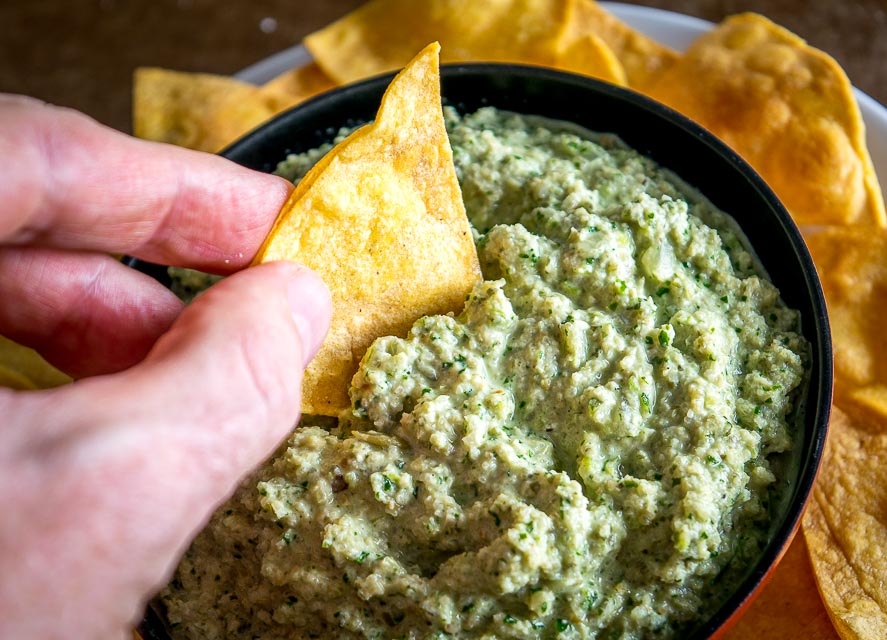 Still hungry?!
Want to receive Mexican Please recipes via email when they are posted?  Sign up below to subscribe.  All recipes are spam free.