Pepitas and pumpkin seeds are terms that are used interchangeably in the States, but in Mexico pepitas usually refers to pumpkin seeds that have been hulled.
Inside the shell of certain varieties of pumpkin seeds you'll find these guys:
This is the nutrient-rich center of the pumpkin seed.  And in addition to being chock full of nutrients, they actually taste good too!
You can eat them as is, or you can roast them for a few minutes to get an upgrade in flavor.
Simply add 1 cup of pepitas to a dry skillet over mediumish heat.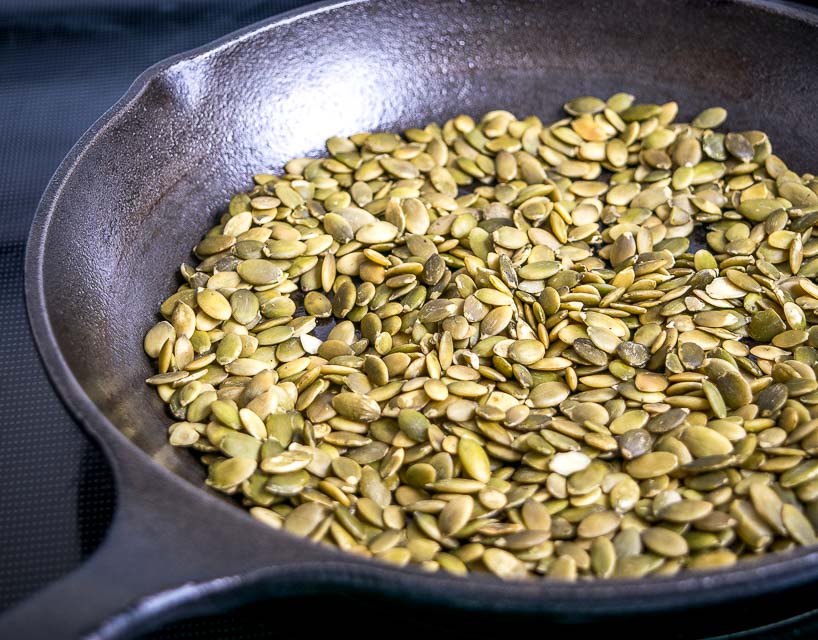 Stir them frequently; after a few minutes they'll start to pop.   Once they start to turn golden brown (4-6 minutes) they are done.  Don't cook them for too long or they'll get bitter.
You'll find these roasted pepitas in a wide range of Mexican snacks.
We have a recipe on the site for a batch of Spicy Roasted Pepitas and that is typically how we munch on them.
But pepitas have another role in Mexican cuisine that most people overlook.  Pepitas can combine with traditional Mexican ingredients to make some delicious, otherworldly sauces.
These traditional Mexican recipes are in the realm of Mole sauces (pronounced Moh-lay), also sometimes referred to as Pipians.
A Green Mole (Pipian Verde) blends together some roasted pepitas along with traditional green sauce ingredients (tomatillos, serranos, onion, garlic).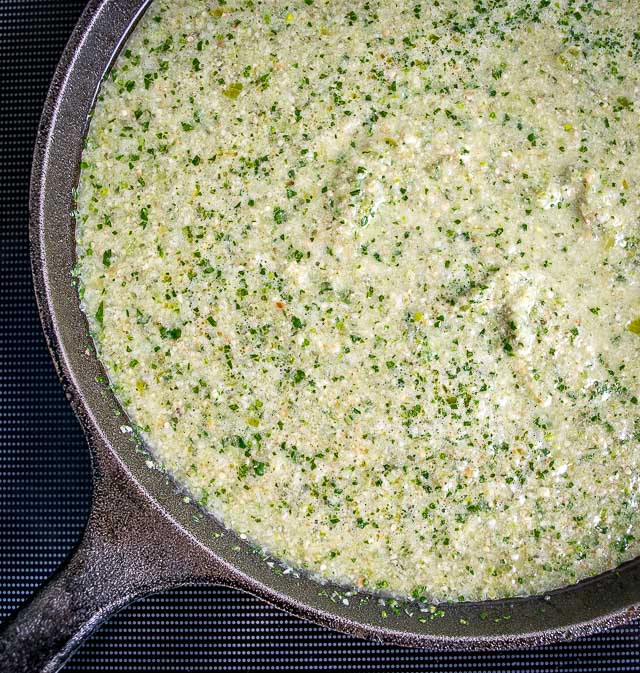 The result is a rich, complex sauce that works wonders on grilled meats, with a special nod to chicken, turkey, pork, and even shrimp.
We serve it over some brined chicken breasts in our Green Mole recipe.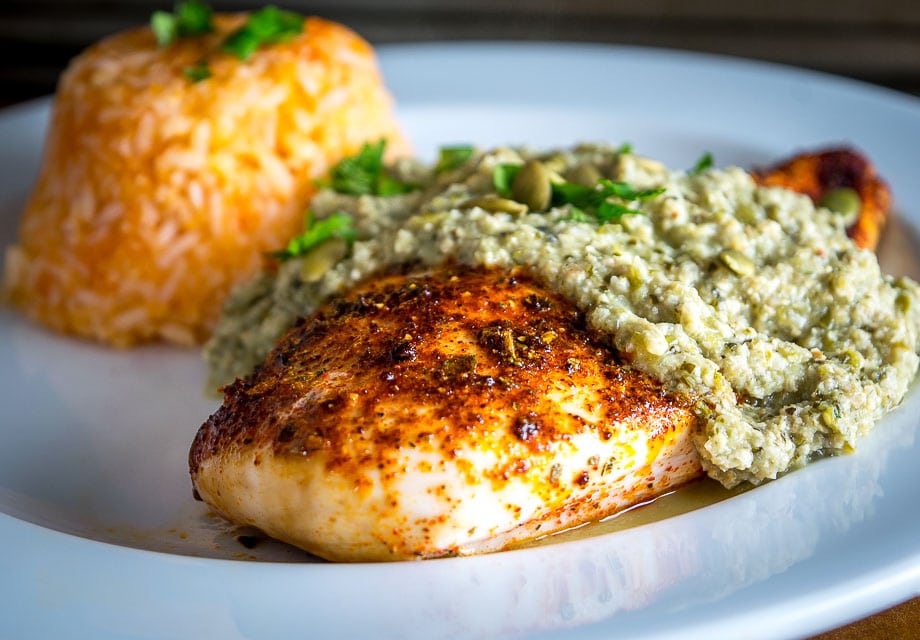 Yum!
You can also use pepitas to make Mayan Pumpkinseed Dip, frequently referred to as Sikil P'ak.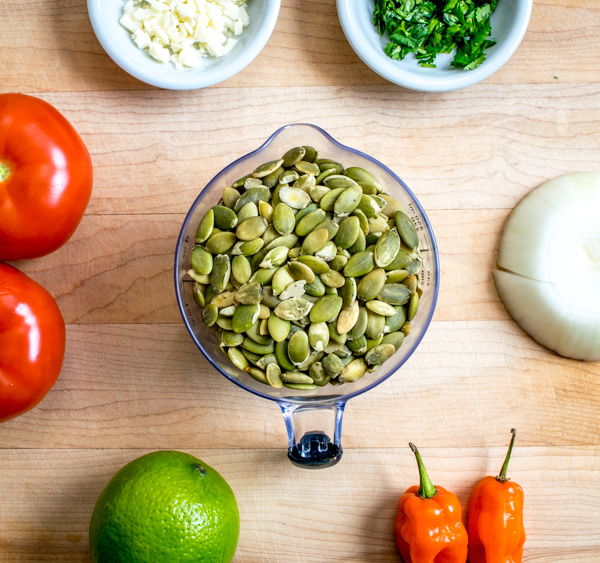 That version relies on tomatoes and habaneros for flavor and it's a time-tested combo.
We also have a version that omits the tomatoes and uses a lime-cilantro central flavor.  See our Easy Pepita Dip for the recipe.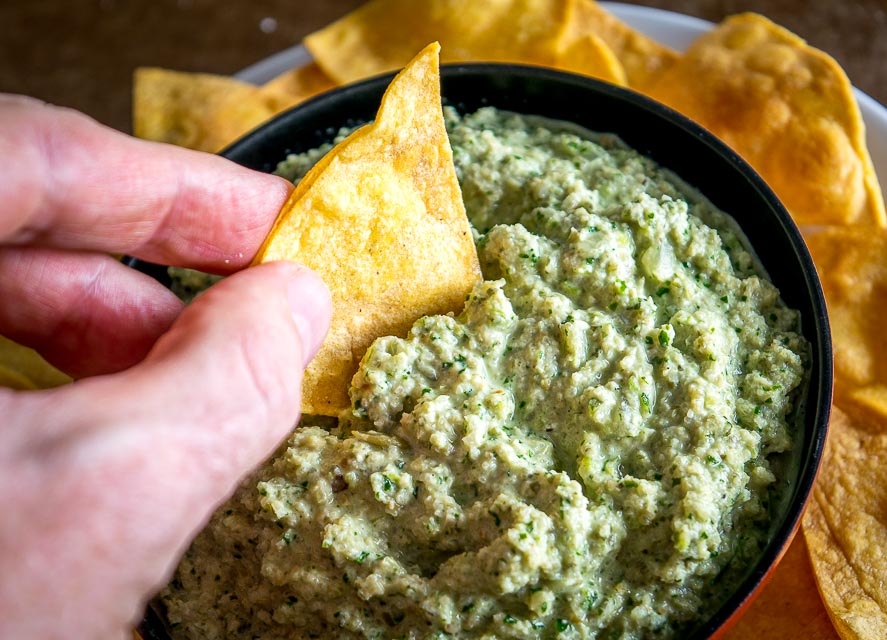 To summarize...pepitas want to be a part of your kitchen!
I know that pumpkin seeds might not be high on your list of go-to Mexican ingredients, but once you taste a sauce made with roasted pepitas you might start keeping them around!  You can usually find them in the bulk section of your local grocer; if not there then Amazon is a good backup.
Let me know if you have any questions about these beauties.  I've become a huge fan of them after spending time in Cozumel and if they're just popping up on your radar then it's worth getting some in your kitchen.
Buen Provecho.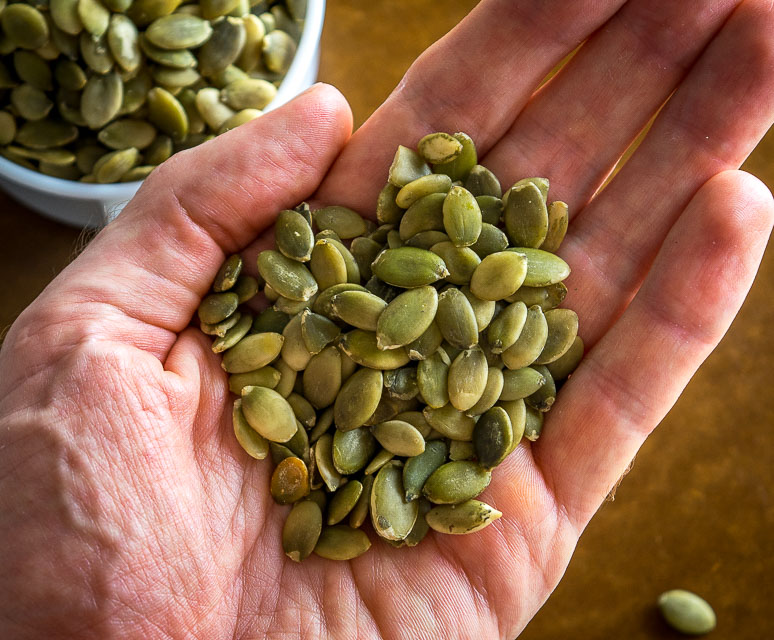 Still hungry?!
Want to receive Mexican Please recipes via email when they are posted?  Sign up below to subscribe.  All recipes are spam free.