Here's a quick intro to the different types of tortillas you'll find in your journey through Mexican cuisine. We have recipes for most of these tortilla types on our site, so I'll link to the recipe page where appropriate.
First up is the cornerstone of Mexican food -- the corn tortilla. You can find these at any store in the States, but if you're in Mexico they are made fresh daily. And most likely they are significantly better than what you are used to.
Here's what they looked in the Chedraui market in Cozumel.
There are a couple ways to make your own corn tortillas at home.
The old school way, which is for the hardcore aficionados out there, is to make your own batch of corn masa. For this you'll need dried field corn and some calcium hydroxide.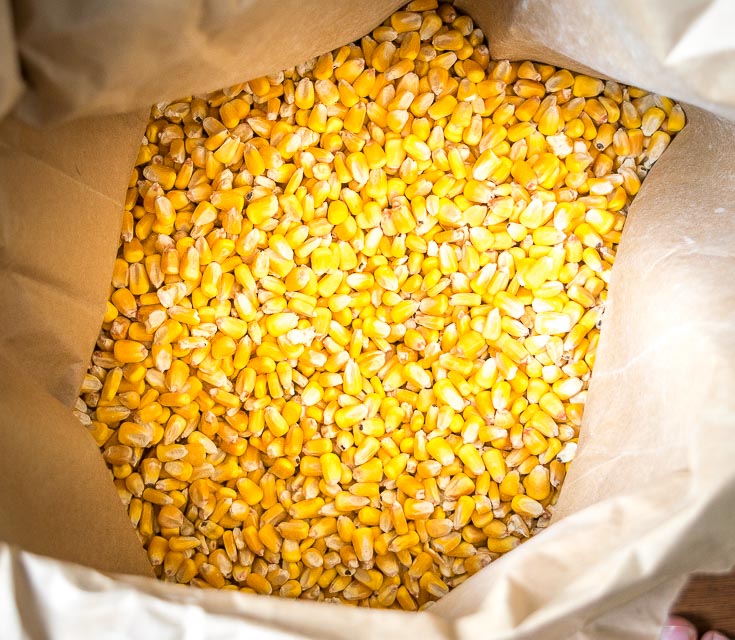 After the corn rests in the calcium hydroxide overnight you'll end up with nixtamal. Grind up the nixtamal and suddenly you've got a fresh batch of masa dough.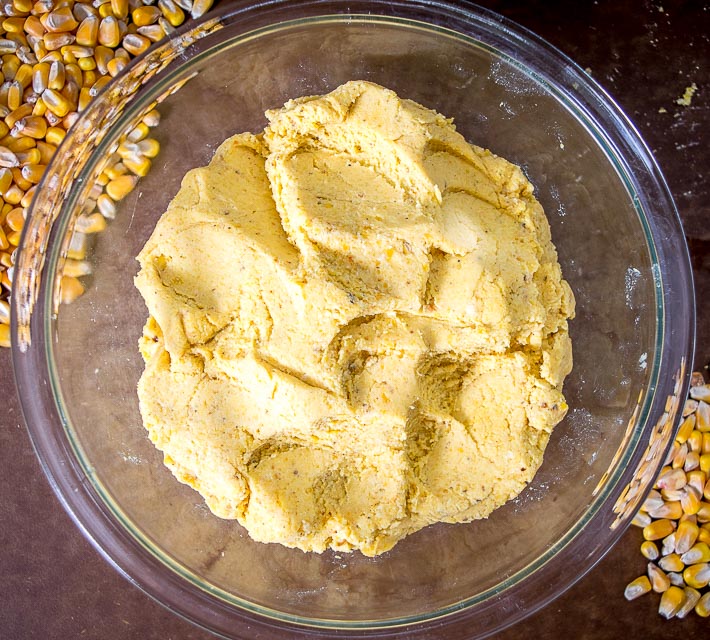 You can use a food processor to grind up the masa if you want, but you'll have to make a couple adjustments if you use this instead of a more conventional grinder. Here are some tips for making corn tortillas from masa using a food processor.
The other way to make corn tortillas at home is to take advantage of a delightful shortcut that you'll find in the flour section of most grocery stores. Mexican producers dry out the corn masa to create masa harina, or corn flour.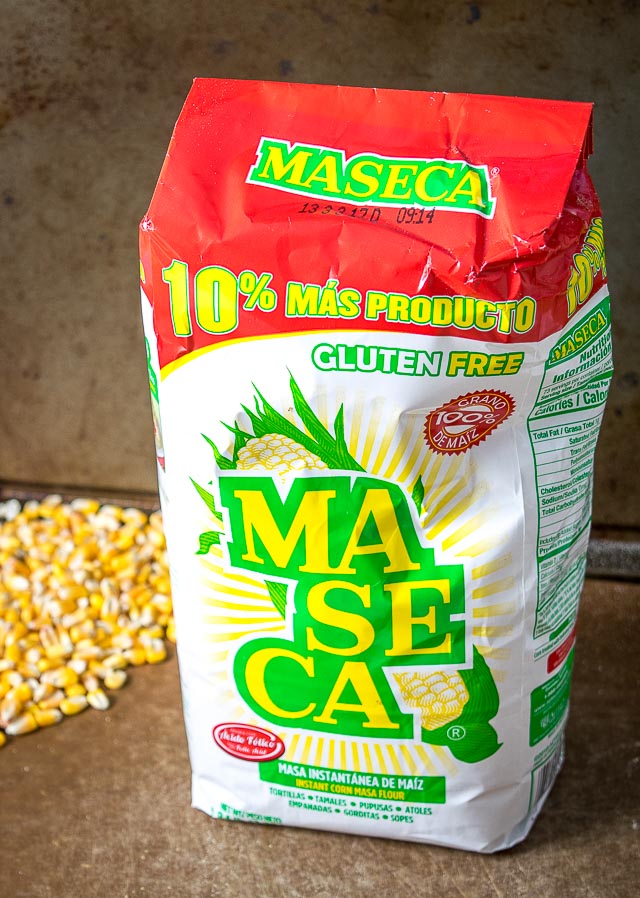 This is simply dehydrated masa and when you add water back to the flour you have some "homemade" masa that you can use to make a surprisingly good batch of corn tortillas.
Here's a a step by step guide on how to make corn tortillas using masa harina. This is the easiest way to get homemade tortillas in your house and I always recommend starting with this method as you get a great reward for very little effort.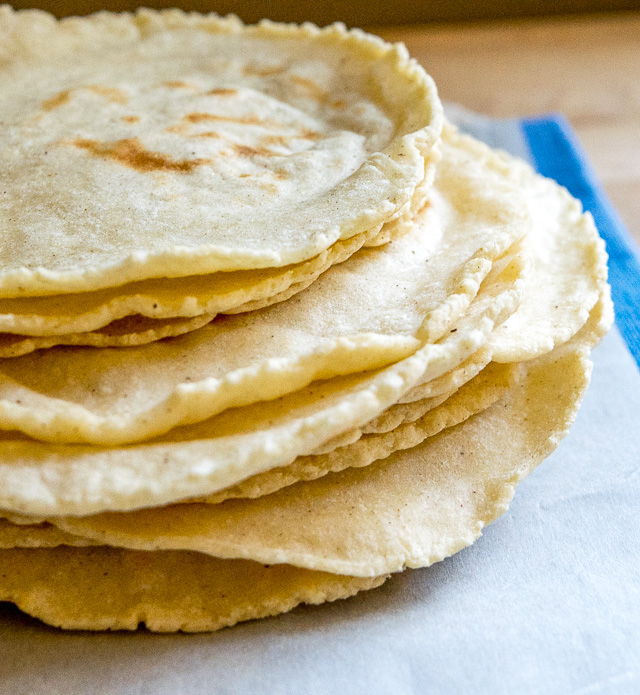 Next up is flour tortillas. These are a bit more common in the States than they are in Mexico, but make no mistake they are versatile and can be used in a number of ways in your kitchen.
Authentic flour tortillas are made using lard. Yes, lard! Here's a recipe for homemade flour tortillas that uses a batch of home rendered lard. They have great flavor and are surprisingly easy to make.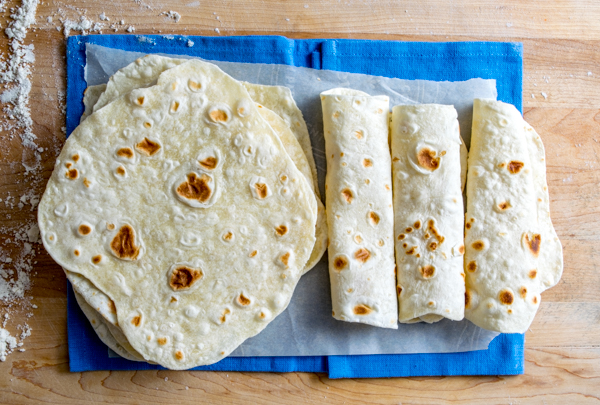 But it's true, many people will shy away from using lard, so we put up a recipe on the site that creates a delicious batch of flour tortillas using olive oil instead of lard.
You'll get a slightly less authentic tortilla but they are beyond satisfying and you'll find all sorts of ways to use them even extending beyond the Mexican realm.
(Update: we also just put up a recipe for making flour tortillas using bacon fat.)
I also want to mention that flavored tortillas are becoming more popular these days. You might have seen chipotle flavored tortillas in your local markets as this is one of the most common flavorings. We wrote an article on creating chipotle flavored tortillas using two different styles of flavoring; one with whole chipotles and one with chipotle powder.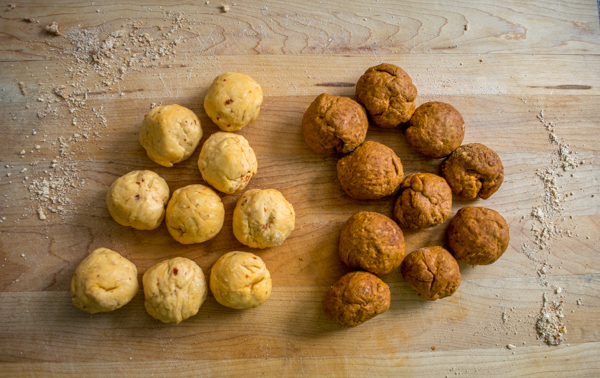 It's worth checking out the article to give you an idea of how easy it can be to flavor your tortillas.
The last type of tortilla I want to mention is a half-and-half tortilla. These are sometimes called mitad y mitad tortillas in Mexico, and they are half corn, half flour tortillas. These are typically more hearty than a traditional corn tortilla, but they retain some of that authentic corn flavor.
Update: we now have a recipe up for these -- see Half and Half Tortillas (Corn + Flour).
Here's what they look like: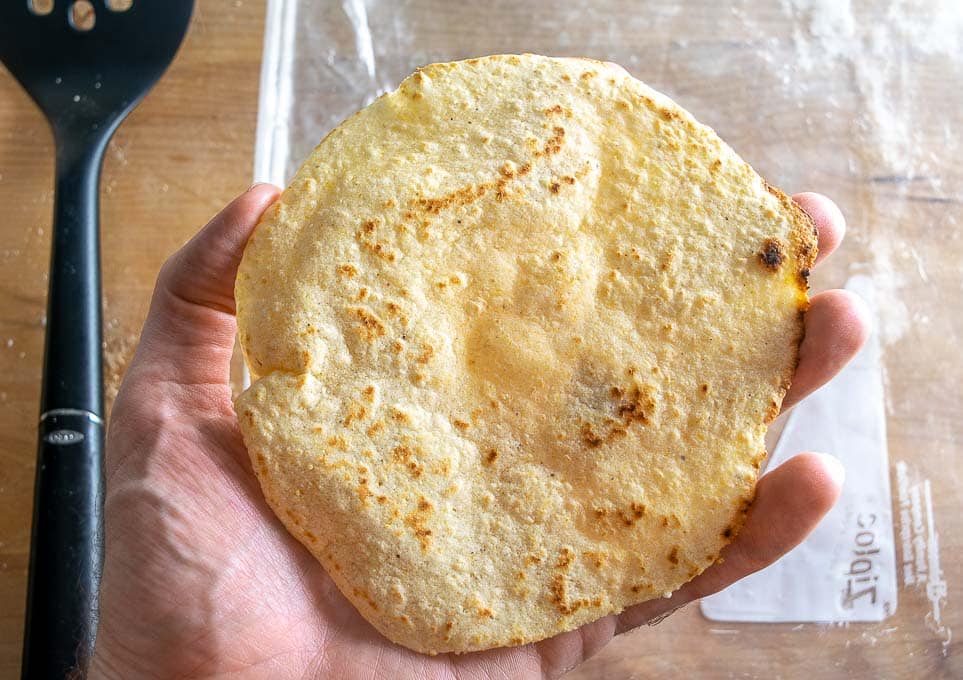 There's one last thing I want to mention regarding homemade tortillas...
There's a hidden advantage in experimenting with the recipes we've linked to in this article. Yes, ending up with a batch of homemade tortillas is awesome, but it will also give you a tortillameter that you can use to gauge the quality of the store-bought tortillas in your neighborhood.
If the store-bought tortillas are miles away from your homemade version then you can bypass them and either make your own or find another company that makes a more satisfying tortilla.
We don't always make our own tortillas at home but we've become very picky on the ones that we buy at the store. Luckily, most areas in the States will have a couple different producers that are making decent quality tortillas that aren't too dissimilar from our homemade versions.
In other words, there's no reason you can't have a kitchen full of authentic, rewarding tortillas every day of the year. That's good news!
Okay, I will put links to all the tortilla recipes below. Let me know if you have any questions about any of the recipes. Happy tortilla making!
Flour Tortillas Made With Olive Oil
Flour Tortillas Made With Bacon Fat
Chipotle Flavored Flour Tortillas
Homemade Masa Dough Using Yellow Field Corn
Corn Tortillas Made With Homemade Masa
To get up-to-date recipes follow me on Instagram, Facebook, or Pinterest.
Still hungry?!
Want to receive Mexican Please recipes via email when they are posted?  Sign up below to subscribe.  All recipes are spam free.