Nothing has impacted my kitchen more than making homemade Salsa!
It was the first revelation for me when I started the Mexican cooking journey, and I'm still amazed at how good Salsa can be when made from scratch.
This pantry list will give you access to the 5 key Mexican salsas -- keep these ingredients around and you can make any of these 5 Salsas whenever you get the craving.
These ingredients are part of my weekly shopping list and I hope they will be for you too!
Here's the list: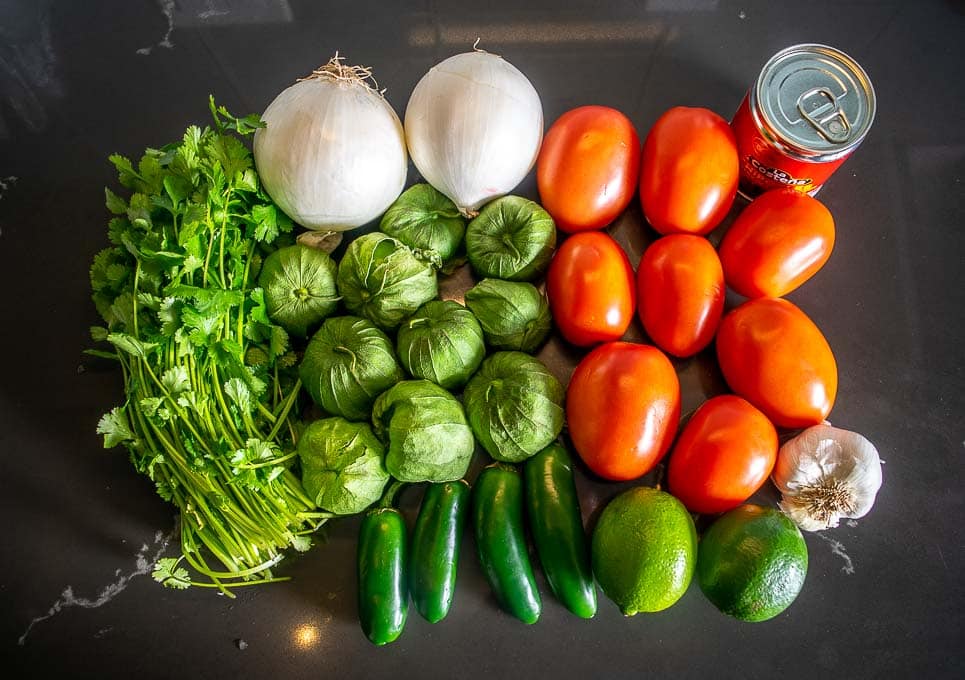 6-8 plum tomatoes
8-10 tomatillos
4 jalapenos
2 onions
1 garlic head
1 bunch cilantro
1 can chipotles in adobo
2 limes
And what can you make from this simple pantry list? Let's take a look...
First up is some real deal Salsa Verde. You'll get a massive bump in flavor when you roast your tomatillos and build your Salsa Verde from scratch. Don't forget to add the jalapeno incrementally the first time you make a Salsa -- you can always add more heat by adding slivers of Jalapeno, but it's tough to put it in reverse once it's too hot for your palate.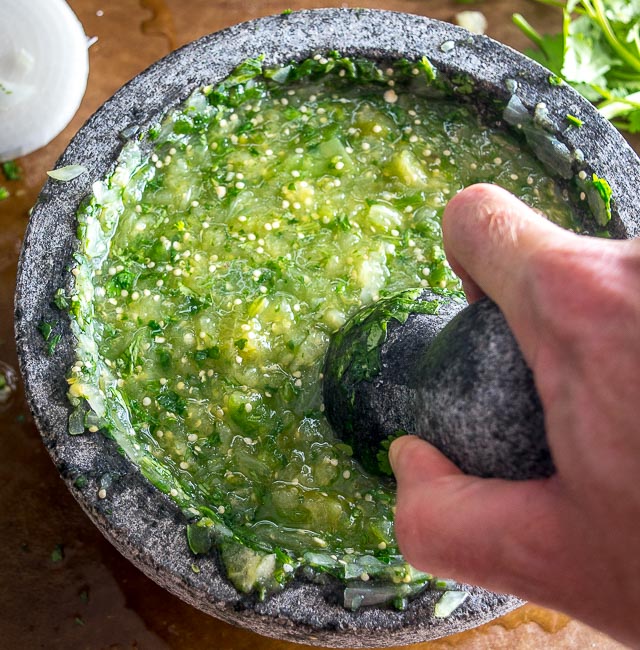 This is such an easy recipe for Red Salsa, but when you roast the tomatoes it is tremendously satisfying! I usually put the tomatoes in the oven (400F) but keep in mind that you can always pan roast them if you don't want to turn on the oven.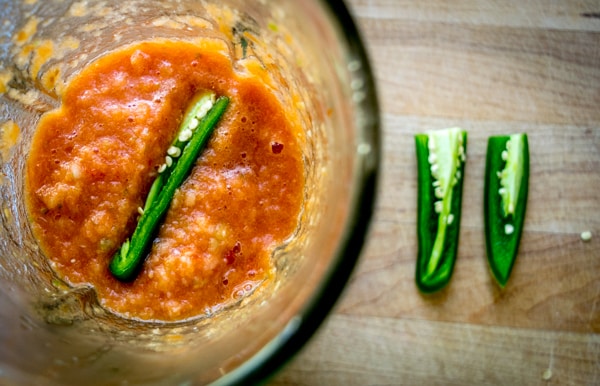 On paper, this Salsa looks too simple to be good -- it's only got three ingredients! But the smoky, tangy heat of the chipotles will give you a flavor explosion and have you dreaming up all sorts of ways to use it. This one is a real treat so please try it if you're new to it!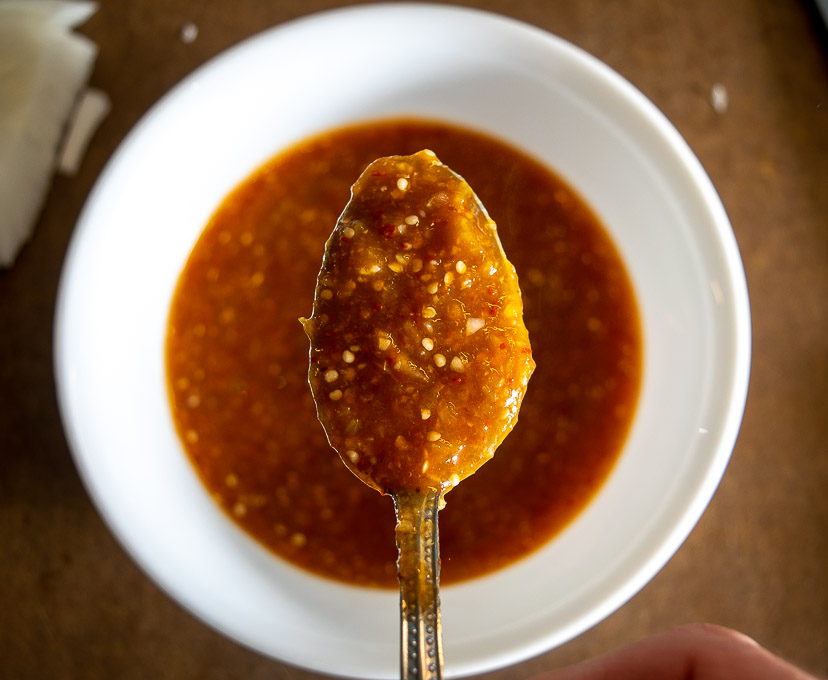 You can also use the chipotles to make this simple Tomato Chipotle Salsa. It's the same technique as the Tomato Jalapeno Salsa, but we're swapping out the Jalapeno for a Chipotle. Easy peasy -- and still way better than store-bought Salsa!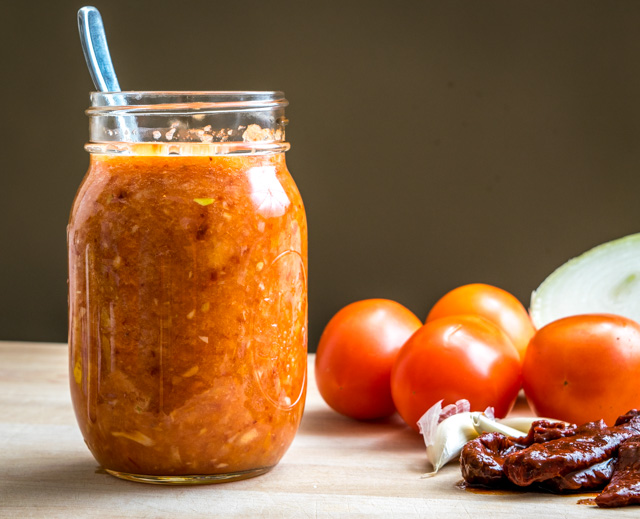 And this is what happens when you combine tomatoes and tomatillos in the same Salsa! You get a completely unique flavor and when you add in a hint of fresh cilantro you'll get a vibrant, addictive Salsa that people gush over. It's such an easy recipe and I get TONS of mileage from it.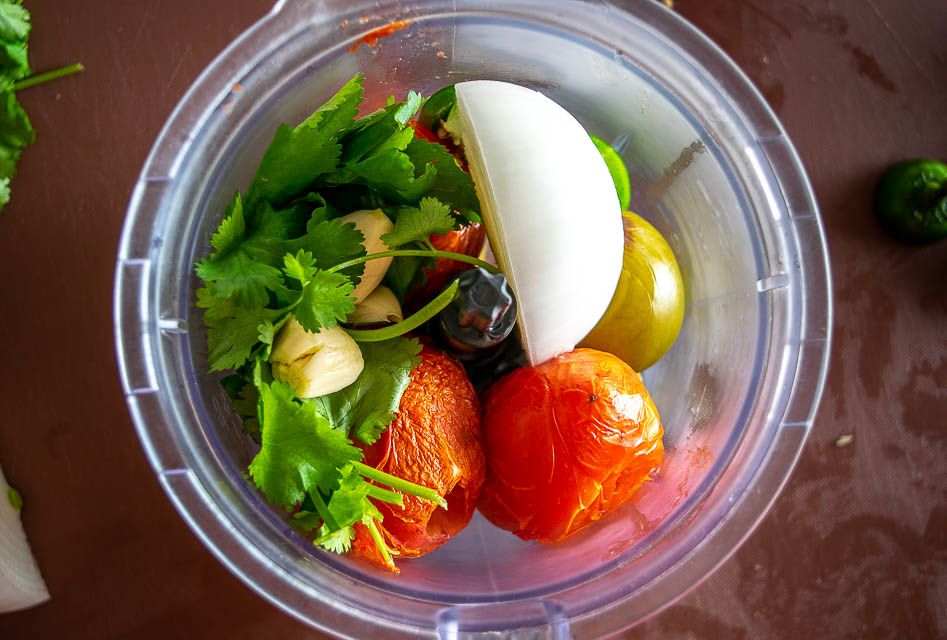 This one is a bonus recipe if you keep avocados on hand. Simply add the flesh of an avocado to the Salsa Verde ingredients in a blender and you get a creamy, gooey Salsa Verde that makes full use of the beloved avocado. So good!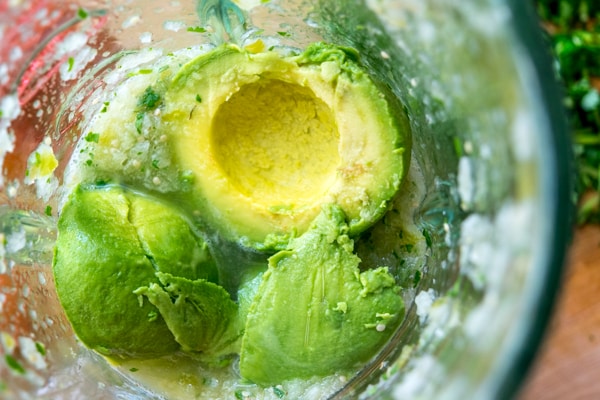 And how do I use these Salsas?
Keep in mind that you can build meals around all of these homemade Salsas so feel free to use them how you see fit. But in the meantime, here are some suggestions...
I use the Tomato Jalapeno Salsa on these awesome Chicken Tacos.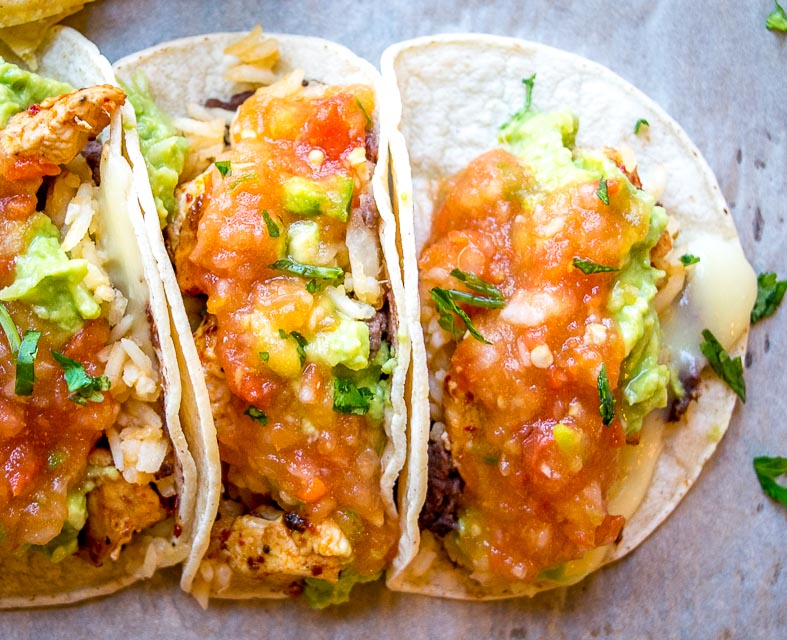 The Salsa Verde works great on eggs, like in these Migas or this Chorizo and Eggs recipe.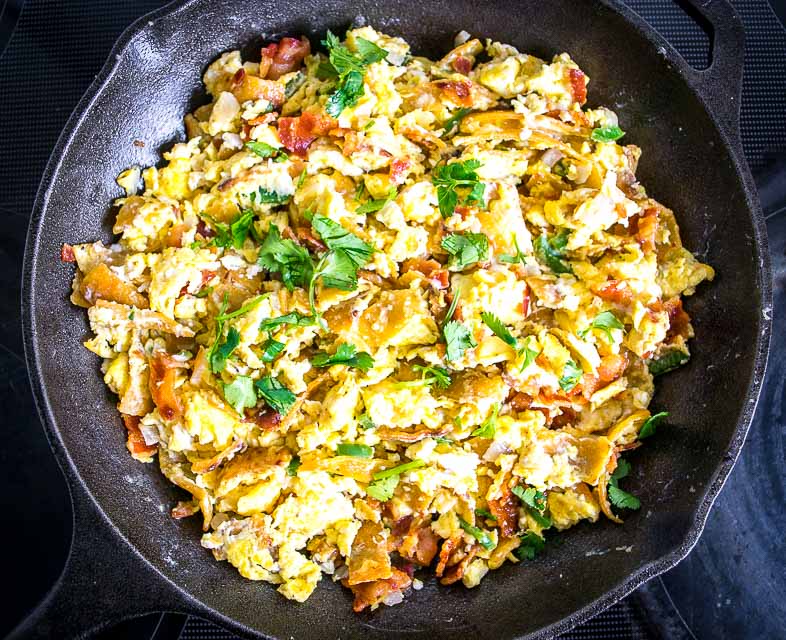 I've been using the Tomato Chipotle Salsa on tostadas lately, like these Ground Beef Tostadas.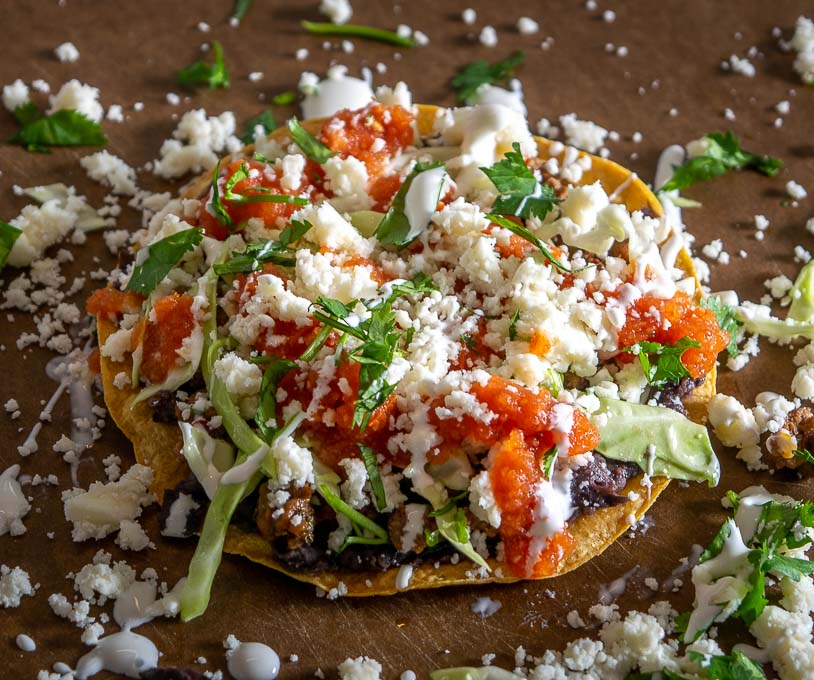 I use the Tomatillo Chipotle Salsa on just about everything, including Bean Tostadas and Easy Chicken Tacos.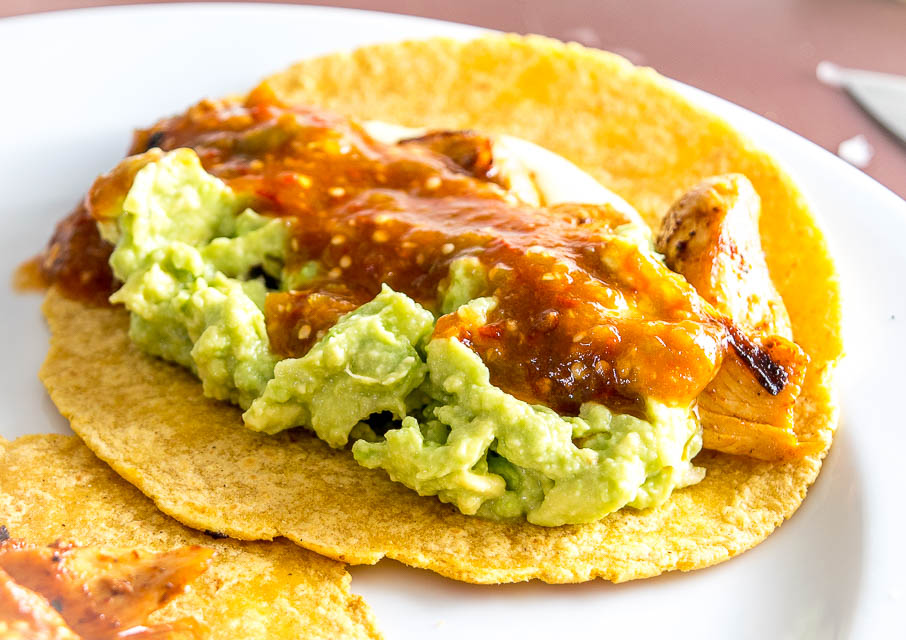 And the Roasted Tomato Tomatillo Salsa is the one I am most likely to make when Chips and Salsa are called for!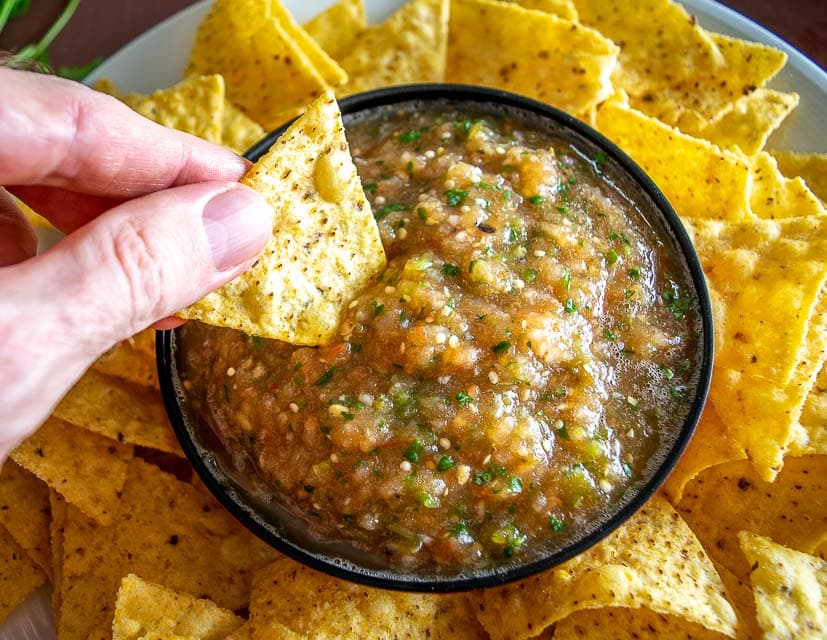 Okay I hope you add these simple Salsa ingredients to your weekly shopping list.
It will cost just a few bucks and you'll get a lifetime of good eats in return 🙂
Enjoy!
Take a pic of the photo below or scroll down a bit and print out the pantry list using the recipe box thingy.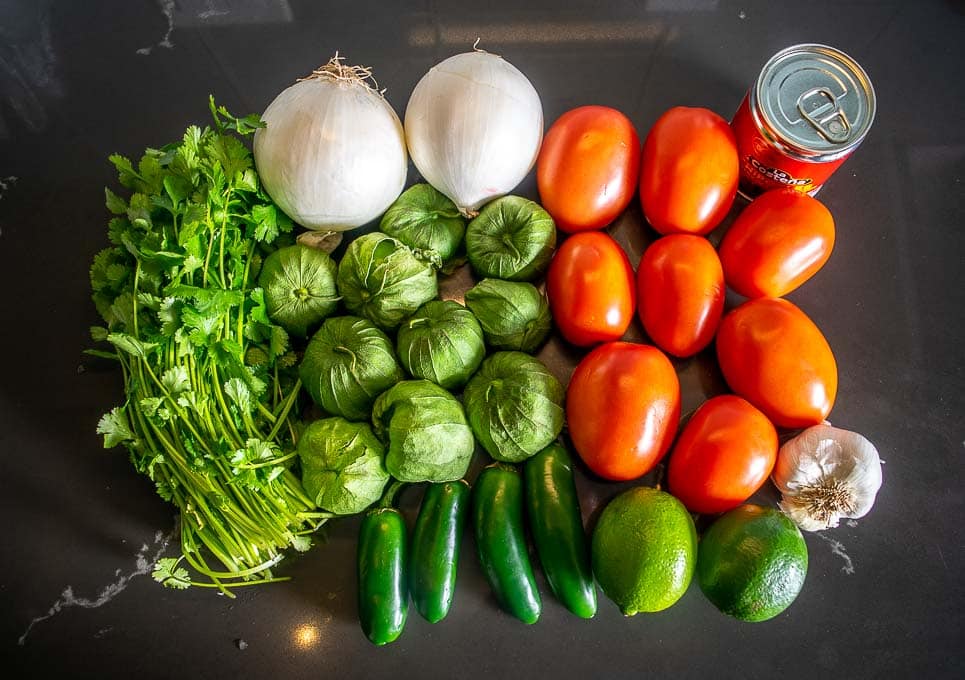 Want the latest recipe? Click your favorite from these options and follow me: Instagram, Facebook, Pinterest, TikTok, YouTube.
Easy Pantry List for 5 Key Mexican Salsas
This pantry list will give you access to 5 awesome Mexican salsas -- it's part of my weekly shopping list and I hope you'll start using it!
Print
Pin
Rate
Ingredients
6-7

plum tomatoes (2 lbs.)

8-10

tomatillos (1 lb.)

4

jalapenos (or serranos)

2

white onions

1

garlic head

1

cilantro bunch

1

can

chipotles in adobo

2

limes
Like this recipe?
Click the stars above to rate it or leave a comment down below! @mexplease
Want to see the latest post? It's these Quick Eggs Poached in Salsa.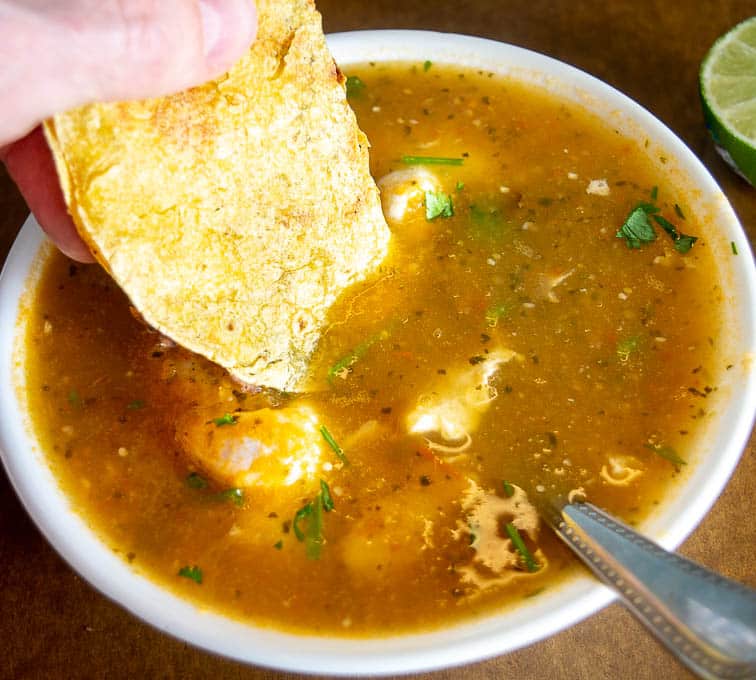 Still hungry?!
Want to receive Mexican Please recipes via email when they are posted?  Sign up below to subscribe.  All recipes are spam free.