Chipotle Mexican Grill lists ingredients for their menu items here, including the ten ingredients that make up their lauded Chipotle Honey Vinaigrette.   For some reason though they don't list exact measurements 🙂
Don't they know that there are legions of Chipotle fans out there who would give up all other forms of food in exchange for Chipotle every meal?
Luckily though you can follow a few simple tricks and make your own copycat version of their delicious Chipotle Honey Vinaigrette, and who knows, it might even surpass the one you're used to.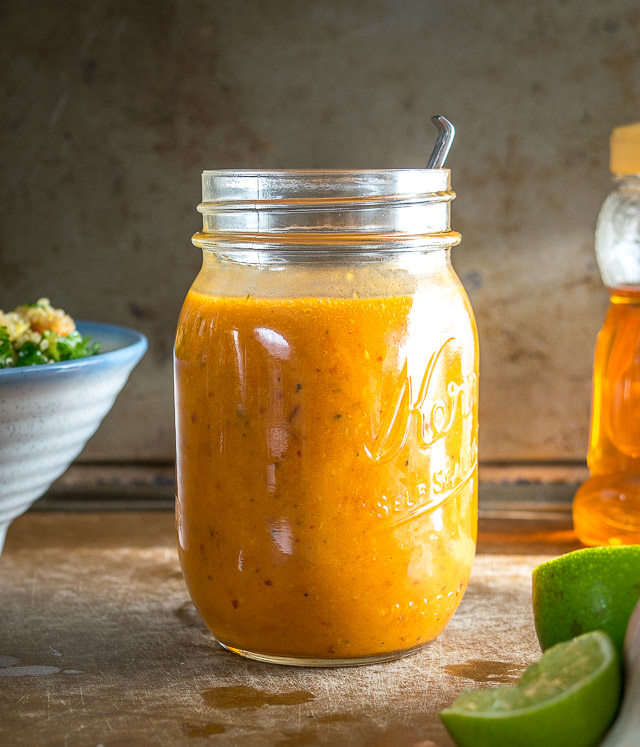 Chipotle Honey Vinaigrette Recipe
A great starting point for a homemade salad dressing is a 3:1 oil to vinegar ratio.  This is an industry standard and will ensure that the vinegar doesn't overpower the dressing.
I used olive oil but you've got quite a bit of leeway in the oil choice.  Keep in mind that you are getting gobs of flavor from the honey and chipotles, so you don't necessarily need the oil to contribute any additional flavor.  In other words, a neutral flavored oil is a good starting point.
But oil and vinegar aside, it's really these beauties that make the dressing a keeper: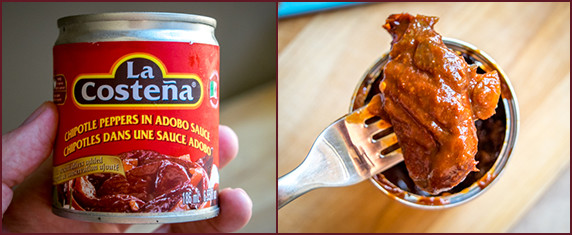 If you are new to chipotles in adobo here is a good page with some details on working with them.   They are essentially dried jalapenos swimming in a tangy, smoky adobo sauce and they can be used in a wide range of dishes.  I'm in the habit of scraping out the seeds but you can consider this optional.
Okay, keeping in mind a 3:1 oil to vinegar ratio, here's what our starting measurements look like:
1.5 cups oil
1/2 cup red wine vinegar
1/4 cup honey
3-4 chipotles in adobo
1 tablespoon adobo sauce
4 garlic cloves
1 teaspoon oregano (I used Mexican oregano but regular is fine)
1/2 teaspoon cumin
1 teaspoon salt
freshly cracked black pepper
squeeze of lime
splash of water
Add ingredients to a blender or food processor and give it a good whirl.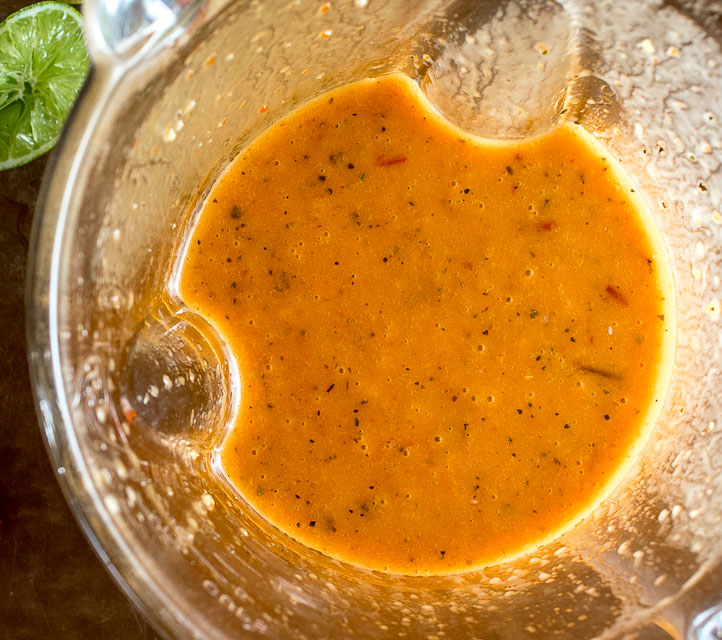 And now take a taste to check on the heat and sweetness.  I was happy using 1/4 cup of honey but some of you might want a little more.  You can also add additional adobo sauce or another chipotle if you want more heat.  Some of the heat will get covered up by the sweetness so you might need more than you think.  I used 4 chipotles for this batch.
You're left with a sweet, smoky vinaigrette that will work wonders on salads, veggies, and even fingers.  So good!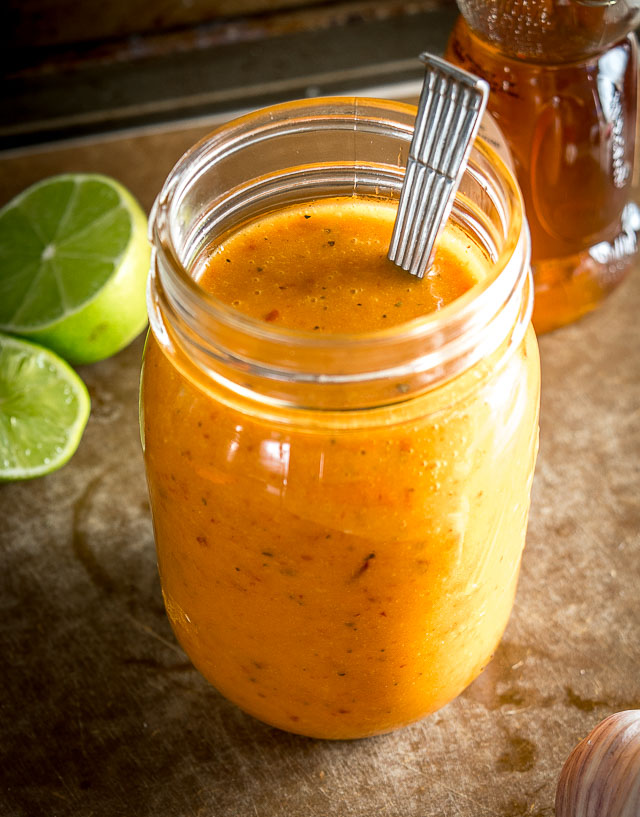 I mean...if it's hard to stop licking the spoon that's a good sign right?
This batch is designed to fit in a pint-sized Mason jar and will make 2+ cups of sweet, smoky deliciousness.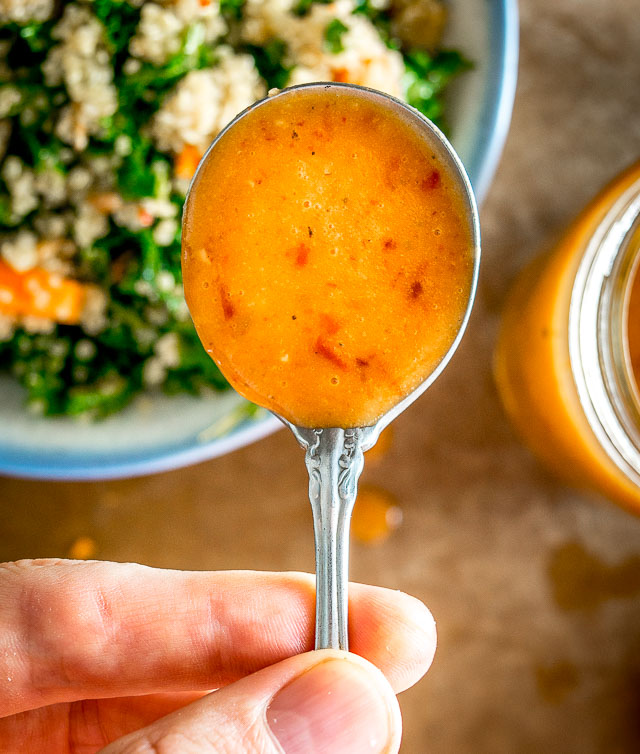 This should keep in the fridge for at least a few days.  Having it on standby is probably the quickest way to get more greens in your diet.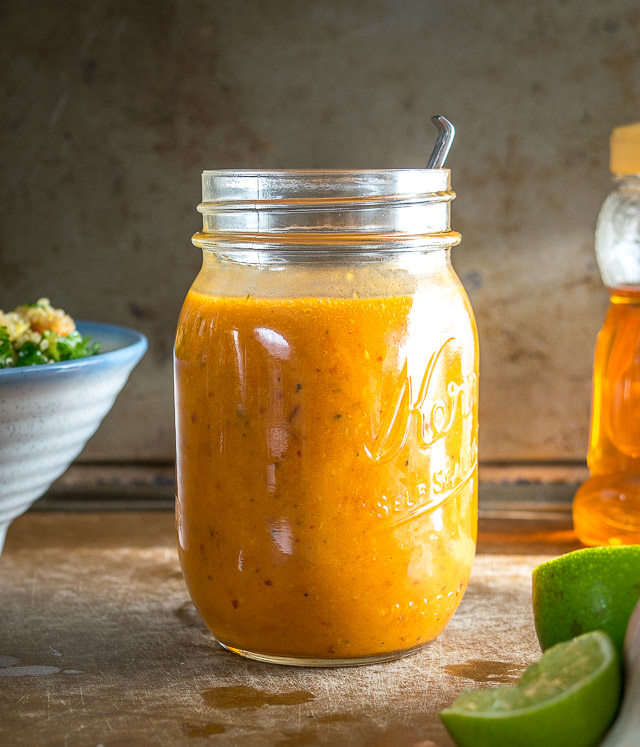 Which leads to an important question...
Who needs Chipotle when there is a chef like you in the house?!!
Buen Provecho.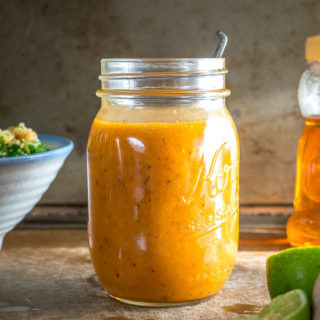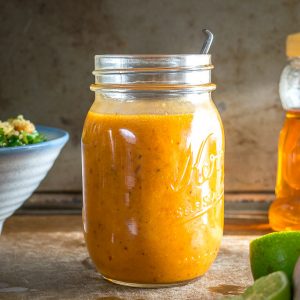 Chipotle Honey Vinaigrette -- Copycat Recipe
Here's an easy recipe to mimic the awesome Chipotle Honey Vinaigrette from Chipotle Mexican Grill. It has a sweet, smoky flavor that'll make your salad sing!
Print
Pin
Rate
Ingredients
1.5

cups

oil (olive or any neutral oil)

1/2

cup

red wine vinegar

1/4

cup

honey

3-4

chipotles in adobo

1

tablespoon

adobo sauce

4

garlic cloves

1

teaspoon

oregano

1/2

teaspoon

cumin

1

teaspoon

salt

freshly cracked pepper

squeeze of

lime

splash of

water
Instructions
Combine all ingredients in a blender or food processor.

Taste for heat and sweetness, adding additional chipotles and honey if you want.

Serve immediately. Store in an airtight container in the fridge where it will keep for at least a few days.
Notes
I used olive oil but neutral flavored oils will work well here too.
I'm in the habit of scraping out the seeds of the chipotles but that is optional. 
Don't forget to take a taste after blending to check on the heat and sweetness levels. 
Adapted from Chipotle Mexican Grill's ingredient list. 
Like this recipe?
Click the stars above to rate it or leave a comment down below! @mexplease
Our most recent recipe is Slow Cooker Pork Carnitas.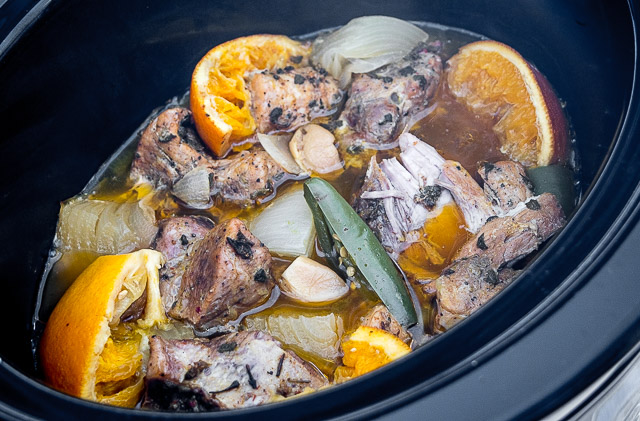 Still hungry?!
Want to receive Mexican Please recipes via email when they are posted?  Sign up below to subscribe.  All recipes are spam free.