I've been getting some questions about ingredients used in the last few recipes, so consider this a start to a comprehensive list of Mexico-based ingredients that might be new to your kitchen.
But the list comes with one big disclaimer:  Mexican cuisine is very forgiving, so you rarely have to use exact ingredients to achieve the desired effect.  There will always be substitutes that will do nearly as well.  Just knowing the basic attributes of the ingredient will help you improvise when you are knee deep in hunger and craving Mexican.
Mexican Oregano
Traditional oregano is one of the most common herbs in modern kitchens.  Ever present in Italian and Mediterranean cuisine, it's earned the nickname "the pizza herb", with its minty undertones justifying its membership in the mint plant family Lamiaceae.
Mexican oregano, on the other hand, is from a different plant family altogether, Verbenaceae.  You'll also find Lemon Verbena in this family, so as you would expect Mexican oregano has similar citrus-like overtones.  You might also notice hints of licorice or earthiness.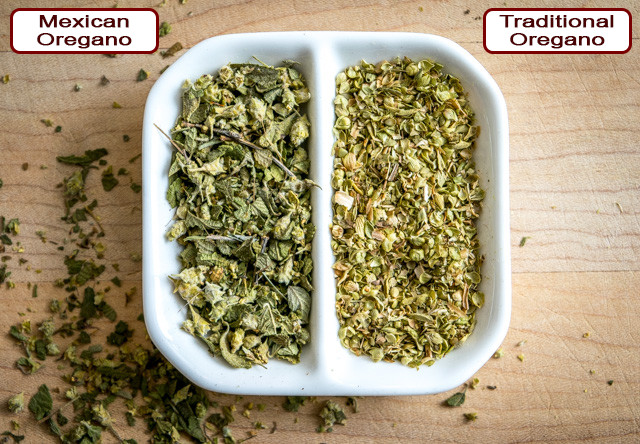 This citrusy nature of Mexican oregano links up with Mexican cuisine more naturally than minty flavors, thus its frequent inclusion in traditional or authentic Mexican recipes.
But mind you, the difference is subtle.  Put the two of them of them next to each other and most would be hard pressed to describe the difference.
Also note that oregano emanating from Mexico, or South America, can be more robust in flavor, so anytime you want to substitute traditional for Mexican, adding an extra dash will make up the difference.
Mitad y mitad  (Half and half) tortillas
These tortillas are becoming more common as the gluten-free march continues on stronger than ever.
Made using half regular flour and half masa harina, they are technically a bit lighter on the carb scale.
They are less dense than normal flour tortillas, and they have a more prominent corn flavor that livens up when heated.
Keep an eye out for them but note that labeling can sometimes take some deciphering.  The local company in my neck of the woods calls them Golden Blend tortillas:
Cotija cheese
Sometimes called the Parmesan of Mexico, Cotija cheese is unique enough to start a campaign to label Parmesan the Cotija of Italy.
Cotija has the hard, crumbly texture of Parmesan but with a stronger, saltier flavor, similar to Feta.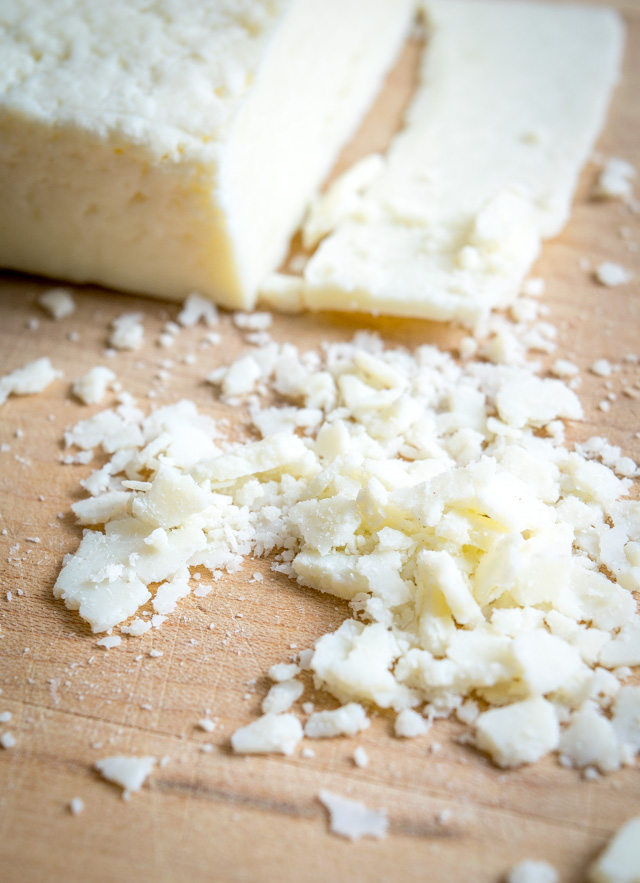 It doesn't melt when cooked so it's best used as a topper cheese:  broken down into bits and covering things like enchiladas, wet burritos, salads, dips, etc.
You can substitute Feta and get pretty close to it, but I go out of my way to buy it when I can.  Gourmet groceries occasionally have it, but I go straight to the Latin market when I'm out because it's guaranteed to be there.
Oaxaca Cheese
Oaxaca has to be one of my favorite words.  Wah-Ha-Kah somehow always reminds me that there's a unique world just south of the border.
This is a white, semi-hard cheese with string like texture and a light, milky flavor most similar to Monterey Jack.  According to Wiki, the string cheese process that originated in Italy was brought to Mexico by the Dominican monks that settled in the southern Pacific state of Oaxaca.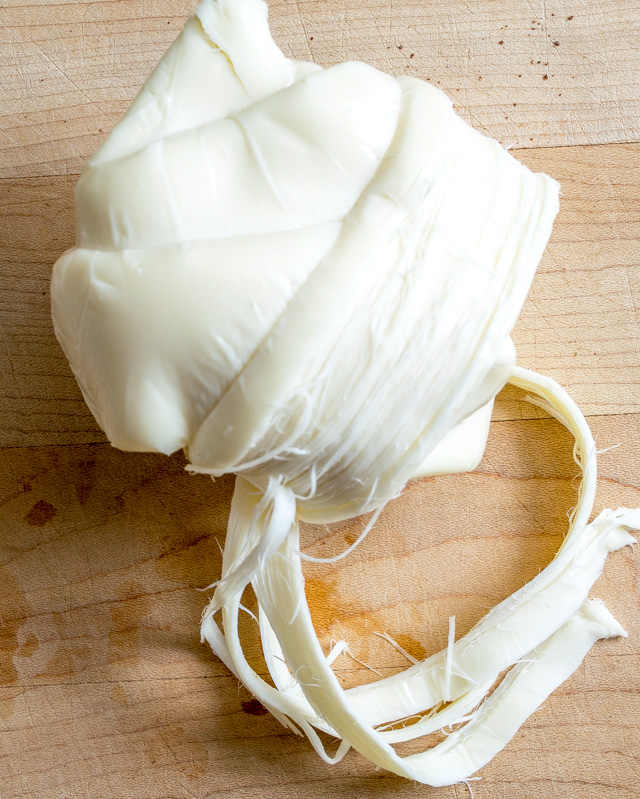 Unlike the Cotija cheese above, this is definitely a melting cheese and it will produce as much stringy, melty deliciousness as you want it to.
Whereas the Cotija has become a staple in my kitchen, I tend to substitute Monterey Jack or Mozzarella when Oaxacan cheese is called for, but reserving a special Oaxacan purchase for things like Queso Fundido is always a good idea.
Mexican Chocolate disks
These are becoming more and more common north of the border as a convenient shortcut to Mexican hot chocolate.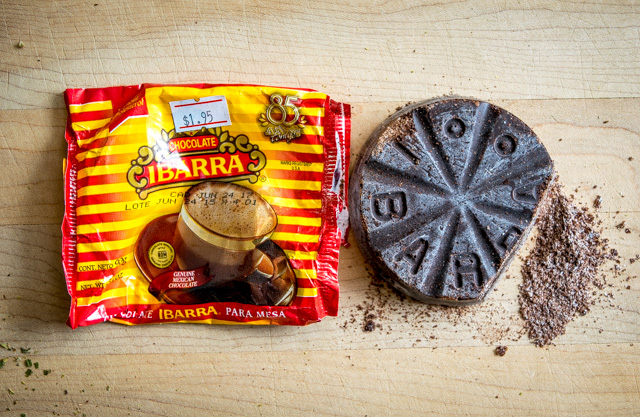 Note that they are off the charts on the sweet meter, with individual granules of sugar in each bite.  So anytime you are using them as a chocolate substitute (like in a mole sauce) remember that you'll be getting more sugar and less chocolate in each bite than traditional semi-sweet chocolates.
You'll also see them used as one of the core ingredients in more traditional, masa-based champurrados.
OK, those are the first five ingredients of THE LIST.  If you've been stumped by any traditional Mexican ingredients lately, let me know and I'll include them in the next batch.
Still hungry?!
Want to receive Mexican Please recipes via email when they are posted?  Sign up below to subscribe.  All recipes are spam free.