Are you wondering what to cook when you head back to school?!!
This is a cheap-n-easy grocery list that will give you plenty of meals to choose from, and they're all a massive upgrade compared to takeout options because you're starting from scratch!
Here's what you can buy for 30 bucks: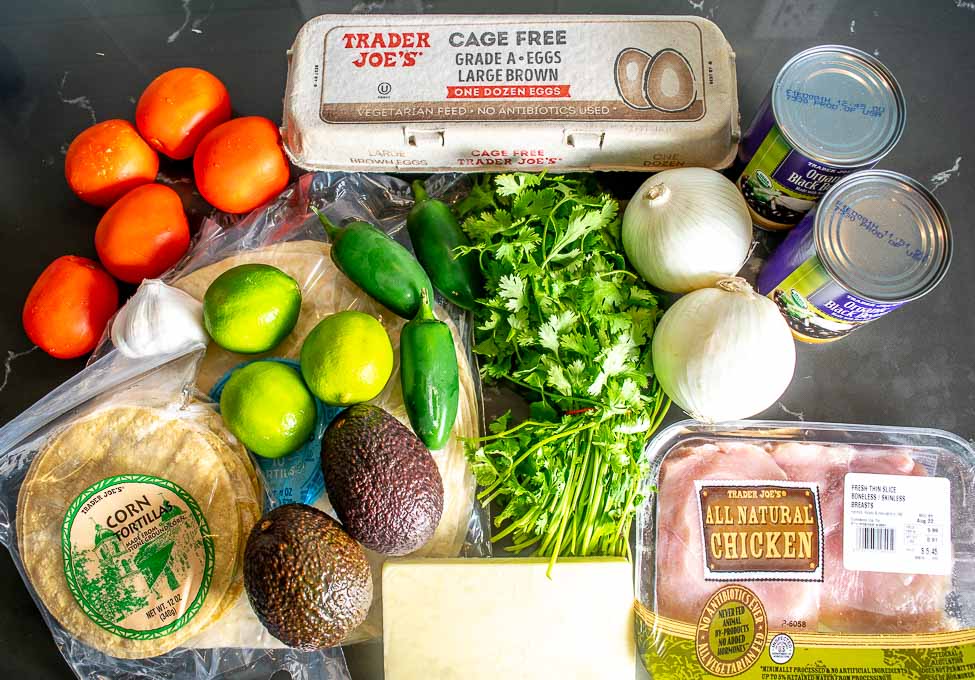 And here's the actual list if you want to take a pic of it before you go to the grocery store: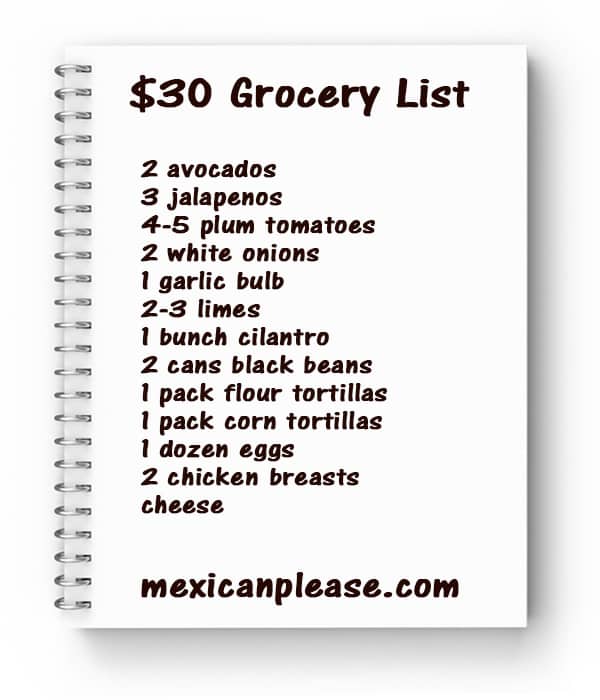 There's also a recipe box down below that you can use to print out the list.
Mexican food is wildly versatile and once you get the basics down you'll have access to dozens of quick, satisfying meals.
I'll go through the key steps that will make you a pro in just a matter of days! Here's the best place to start:
Step 1: Make Some Refried Beans
A good batch of refried beans in the fridge is a gamechanger!
Even if you don't seek out beans in your normal routine, you'll be an instant convert once you put a homemade batch on crispy corn tortillas with melted cheese.
Simply cook off some onion and garlic, add some salt and seasoning, and then blend it all together with some beans.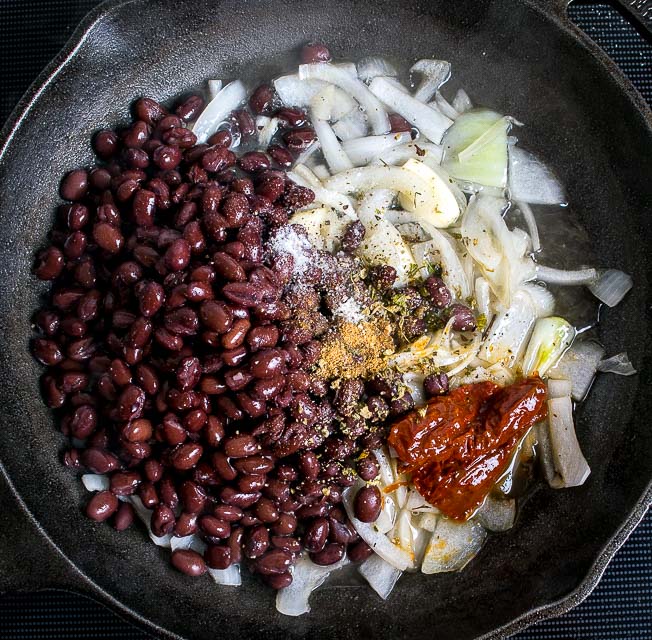 Then once you've got some refried beans on hand you'll always have the option of whipping up something like this: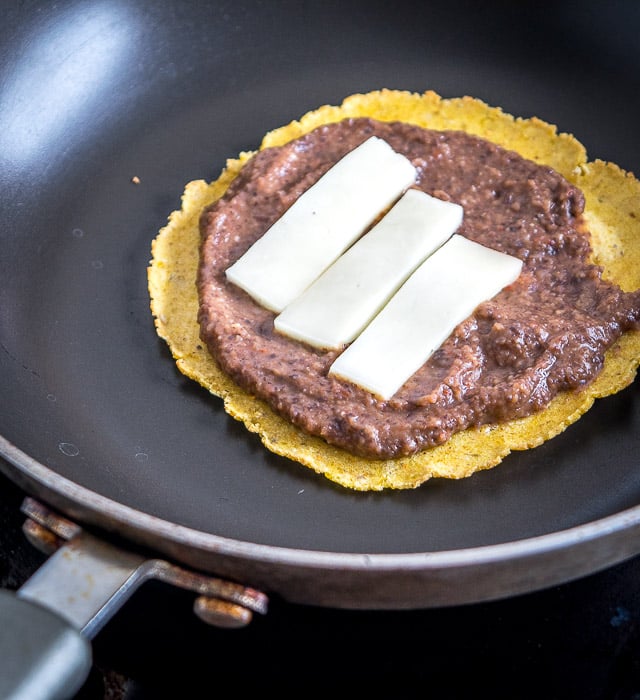 Put a corn tortilla in a dry skillet over medium heat, add a thin layer of refried beans along with plenty of cheese, and cook until the tortilla has light brown spots forming on the underside and the cheese is melted.
These are super easy to make and wildly versatile too -- just add any fixings on top that appeal to you!
For storage, put your refried beans in a tupperware container and chuck 'em in the fridge where they will keep for a few days.
Step-by-step instructions for making refried beans
Note: that red chile in the above pic is a chipotle pepper. Chipotles are smoked jalapenos and sometimes I use them for refried beans, but you can use a fresh green jalapeno and get an equally good result.
Next up is Pico...
Step 2: Learn to Make Pico de Gallo
Freshly chopped Pico de Gallo is a real treat and will lead to plenty of quick meals.
Here's all you need to make it: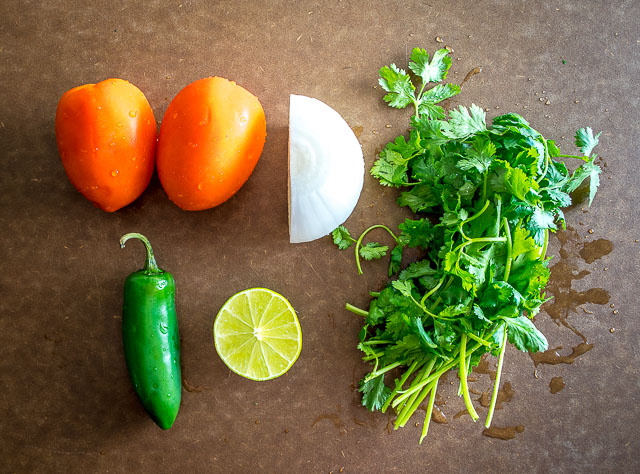 Give it all a good chop, add some salt, and hello Pico de Gallo!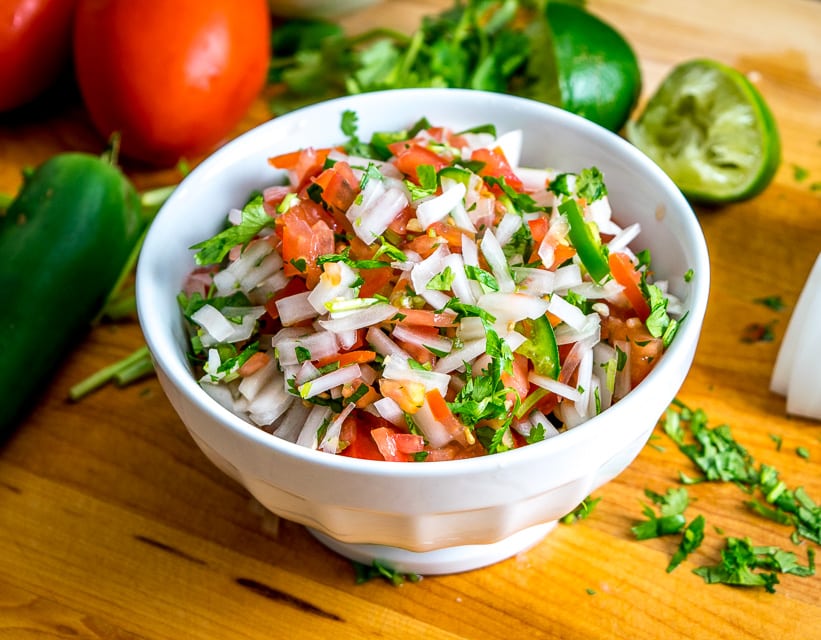 Fresh Pico works wonders on tacos. You can add it to your beans-n-cheese taco, or you can create your own masterpiece with it.
You've also got the option of using your Pico to make these Molletes: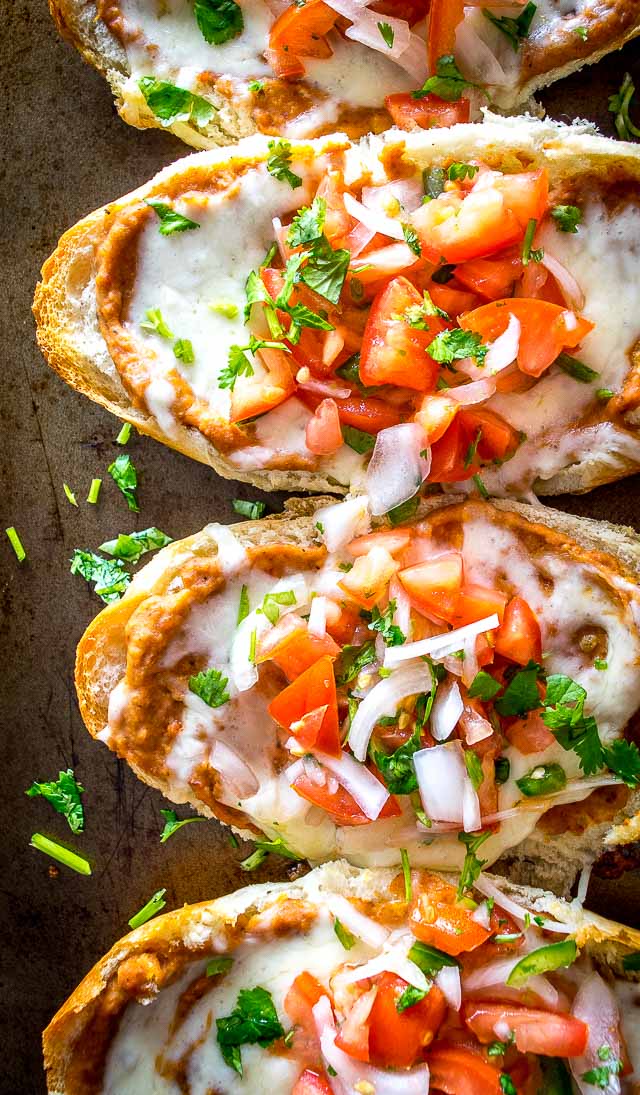 Molletes are open-faced bean and cheese sandwiches, and when you load them up with fresh Pico de Gallo they are delicious!
Step-by-step instructions for making Pico de Gallo.
Note: for the cilantro you can twist off and discard the bottom, thicker portion of the stems, but use the upper stems that hold the leaves together.
Step 3: Get good at making guacamole
Avocados can keep you full for hours and if you get good at making a simple Guac you'll always have a quick meal at hand.
Here's your starting point:
1 avocado
sliver of onion
1/4 teaspoon salt
juice of 1/2 lime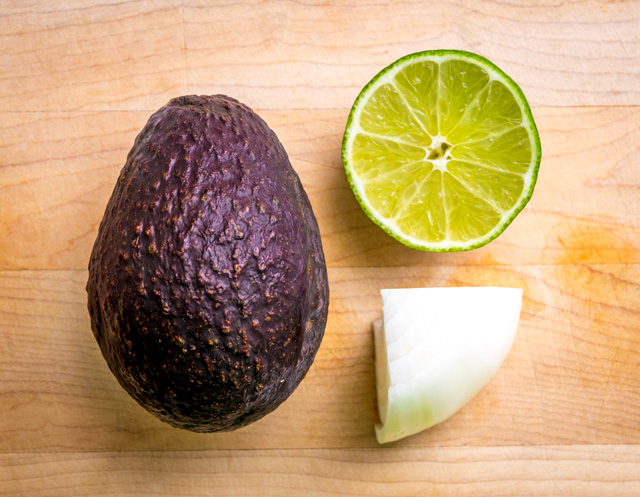 Finely chop a sliver of onion, give it a good smoosh, then mix it with the avocado, lime, and salt -- super easy to do and you'll be thrilled with the results.
Serve it up with chips or add it to your bean-n-cheese taco and you're in for a treat.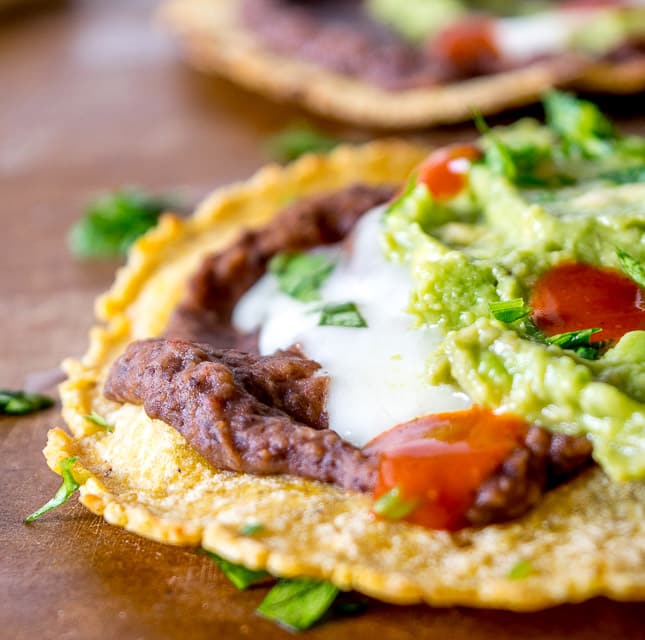 You can also use the avos to make Avocado Toast topped with your Pico de Gallo: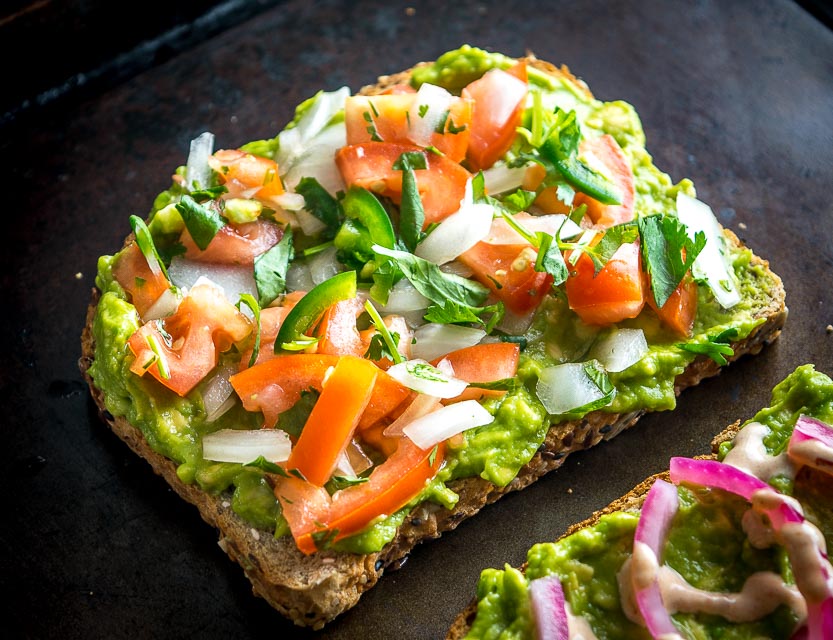 Step-by-step instructions for making Bean and Guac Tostadas
Step-by-step instructions for making Avocado Toast
Step 4: Learn to make some quick chicken
If you want to add chicken to your weekly routine, then get good at making this simple chicken: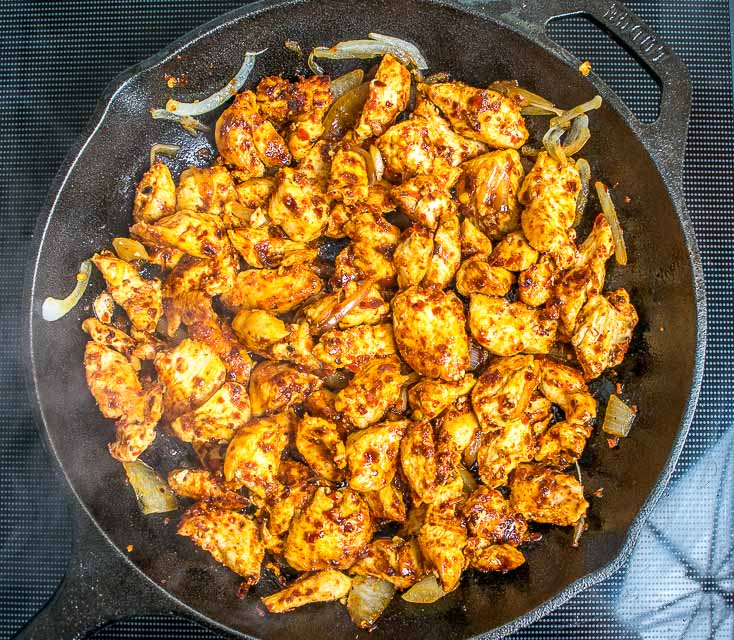 In a bowl combine the following ingredients:
1/4 teaspoon salt
freshly cracked black pepper
a glug of olive oil
chile powder or seasoning of your choice
a single chicken breast chopped into bite-sized pieces
Add a glug of olive oil to a skillet over medium heat and saute some chopped onion. When the onion starts to sizzle you can add the chicken in a single layer. Let the first side cook almost all the way through, then flip and finish cooking the second side.
This simple method of cooking chicken will lead to all sorts of easy meals. Don't sweat the chile powder or seasoning too much, just use what you have available. The key is to add the salt (1/4 teaspoon per breast) as chicken is a big letdown when there's not enough salt -- once you've got it properly salted then everything else is just a bonus!
You can make tacos with this chicken, or you can make these awesome Chicken Guac Pico Quesadillas: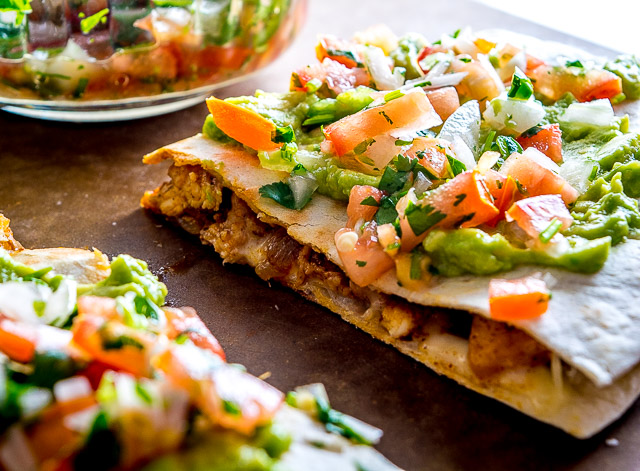 So what's the easiest way to make a quesadilla? Add a big flour tortilla to a skillet on medium heat. Add your fixings to only HALF of the tortilla and then fold onto itself. Cook each side until light brown spots are forming on the underside.
Step-by-step instructions for making Chicken Guac Quesadillas
Step-by-step instructions for making Quick Chicken
Step 5: Learn to Make This Awesome Red Salsa
Making your own Salsa will have you dreaming up all sorts of ways to use it! The best place to start is this Tomato Jalapeno Salsa: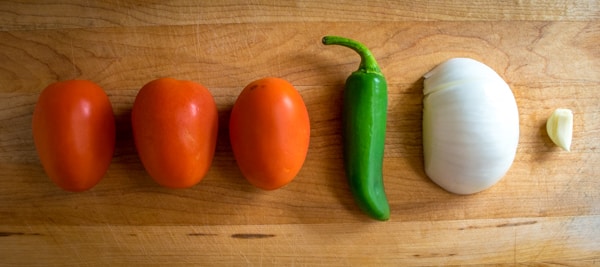 It's easy to make and it's a massive upgrade compared to store-bought Salsa.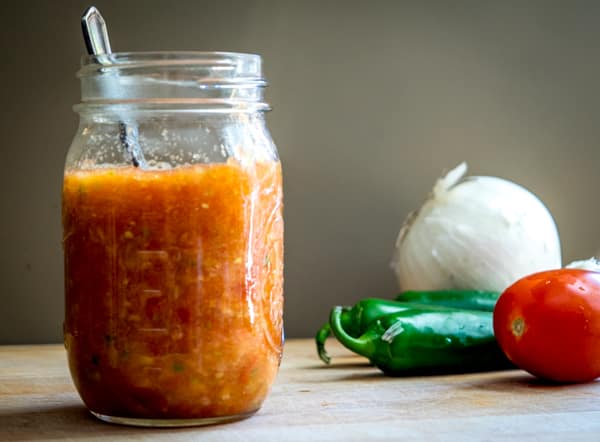 The key is to add the jalapeno incrementally the first time you make it. Just slice your jalapeno into quarters and add a sliver at a time until it tastes right to you.
This Salsa is a good fit for some quick chicken tacos: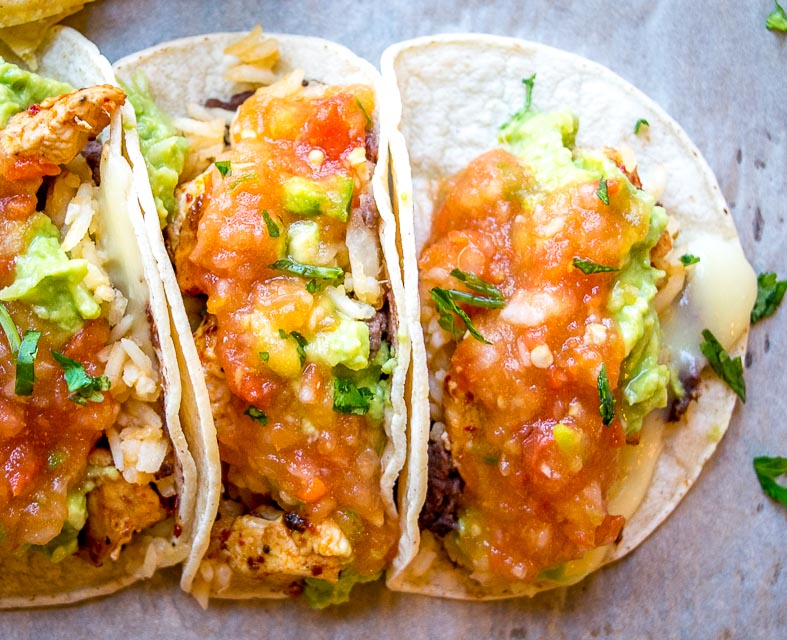 Step-by-step instructions for making Tomato Jalapeno Salsa
Step 6: Now let's add some eggs to the mix!
Now that you're a pro at the basics, you can add eggs into the mix.
If you scramble up some eggs you'll have all sorts of good options for breakfast burritos. The easiest combo is refried beans, cheese, and eggs: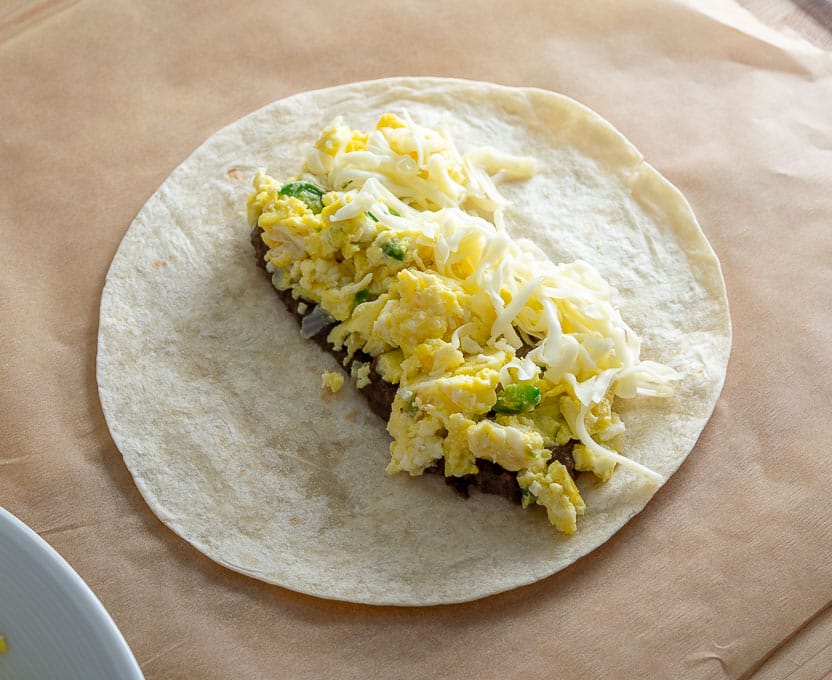 You can either make these on the fly with your refried beans that are already in the fridge (!!) or you can make a big batch and freeze some of them: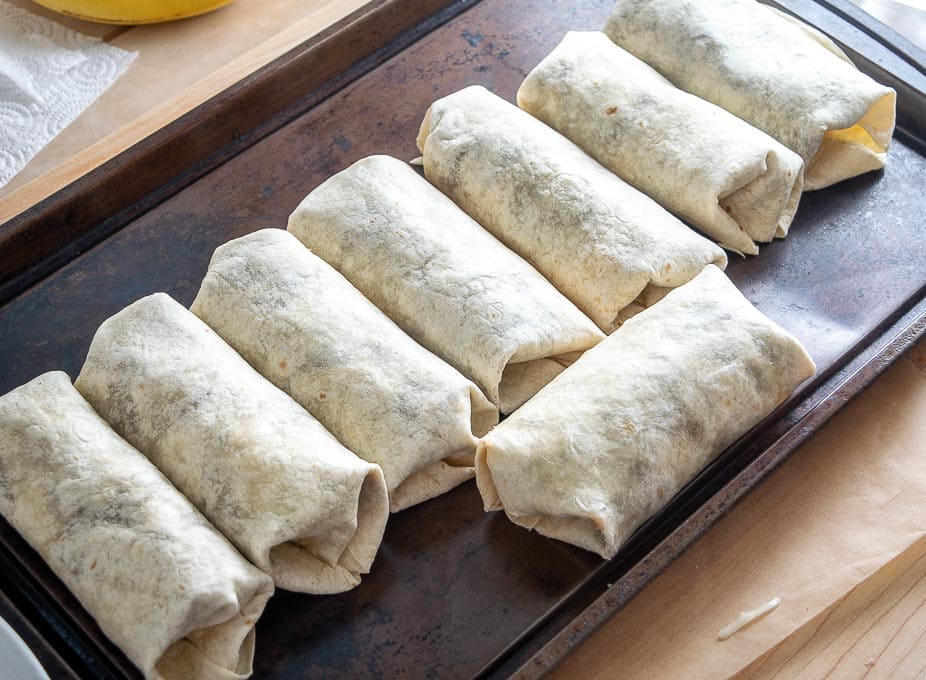 Here are some other great fixings to consider for your breakfast burritos:
potatoes
chorizo
bacon
Pico de Gallo
And don't forget that you can always make quesadillas from all these fixings if you prefer that over burritos.
You've also got the option of making some easy Mexican Scrambled Eggs.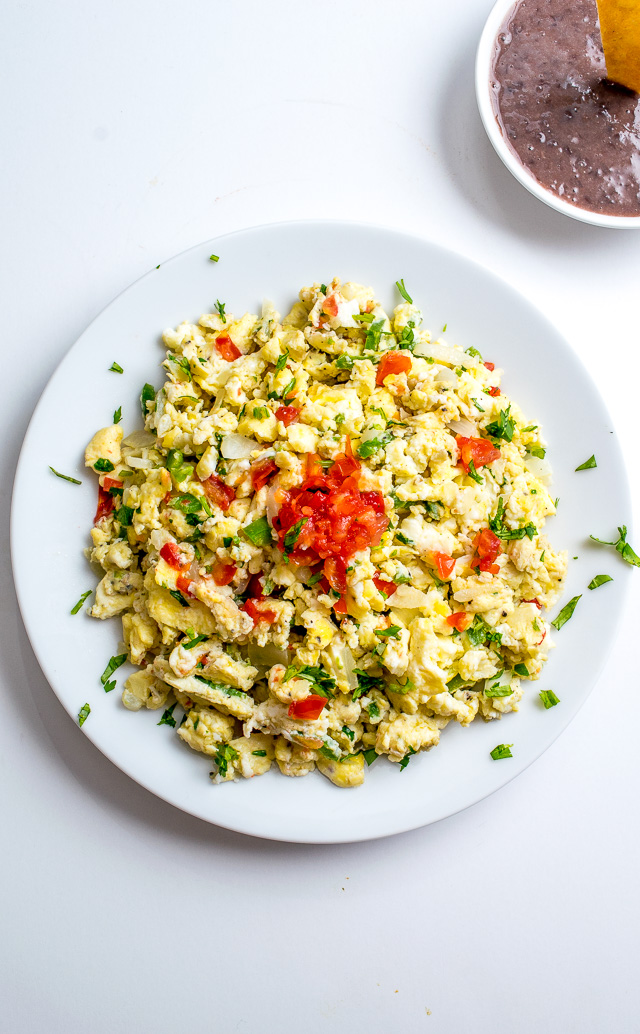 Step-by-step instructions for making a big batch of bean-n-cheese Breakfast Burritos
Step-by-step instructions for making Mexican Scrambled Eggs.
Step 7: Enjoy!
Once you've got these basics down then it's time to enjoy! Get in the habit of buying this simple grocery list and you'll have access to all of the recipes mentioned in this post.
Knowing that you've always got a quick, satisfying meal at home can create all sorts of comfort 🙂
Please let me know if you have questions about the grocery list or any of these recipes. I'll put links below for all the relevant recipes -- they all have a recipe box with step-by-step instructions that you can print out (or take a pic of).
How to Make Tomato Jalapeno Salsa
How to Make Quick Chicken for Tacos, Quesadillas, Burritos
How to Make Easy Chicken Tacos
How to Make Bean and Egg Breakfast Burritos
Good luck!
For up-to-date recipes follow me on Instagram, Facebook, or Pinterest.
$30 Grocery List for College Students
Here's an easy grocery list to get your kitchen pumping out some delicious Mexican food.  Less than 30 bucks too!
Print
Pin
Rate
Ingredients
2

avocados

3

jalapenos

4-5

plum tomatoes

2

onions

1

garlic bulb

2-3

limes

1

bunch

cilantro

2

cans

black beans

1

pack

flour tortillas (burrito sized)

1

pack

corn tortillas

1

dozen

eggs

2

chicken breasts

cheese (I use Monterey Jack)
Some kitchen staples you'll need:
salt

black pepper

olive oil

cumin (optional)

Mexican oregano (optional)

chile powder (optional)

hot sauce (optional, I use Valentina)
Like this recipe?
Click the stars above to rate it or leave a comment down below! @mexplease
Still hungry?!
Want to receive Mexican Please recipes via email when they are posted?  Sign up below to subscribe.  All recipes are spam free.