I've been munching on these Tinga Tostadas lately and wanted to give the quick skinny on tostadas for anyone who is new to cooking with them.
So what exactly is a tostada?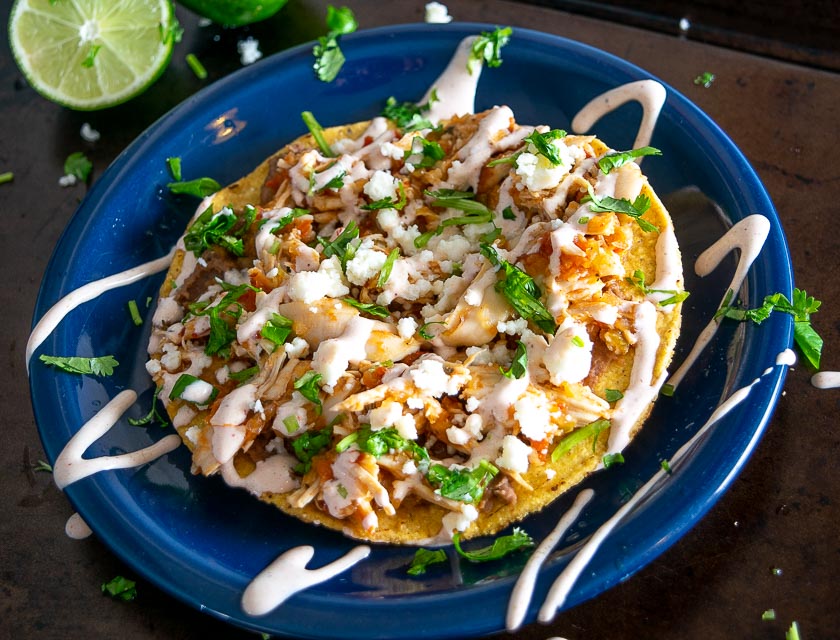 Just think fried corn tortilla and you're on the right track!
Hard taco shells are molded to be more filling friendly, but when tostadas are fried they are kept in their original shape, i.e. flat and round.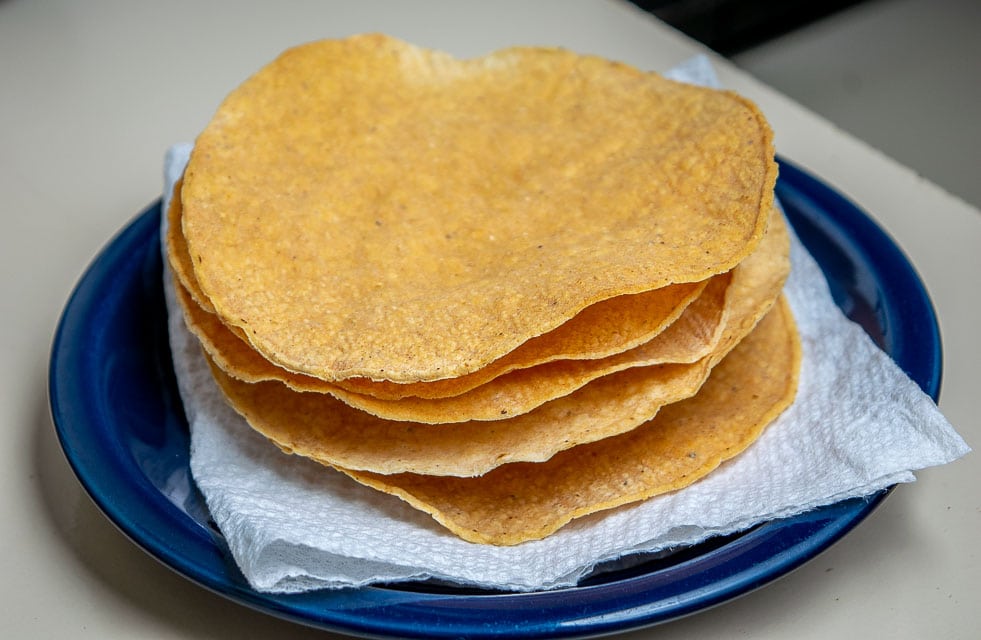 And the result? You can get a higher fillings-to-tortilla ratio if you pile them up with loads of fixings.
Most supermarkets will carry tostada shells these days, typically sold like this: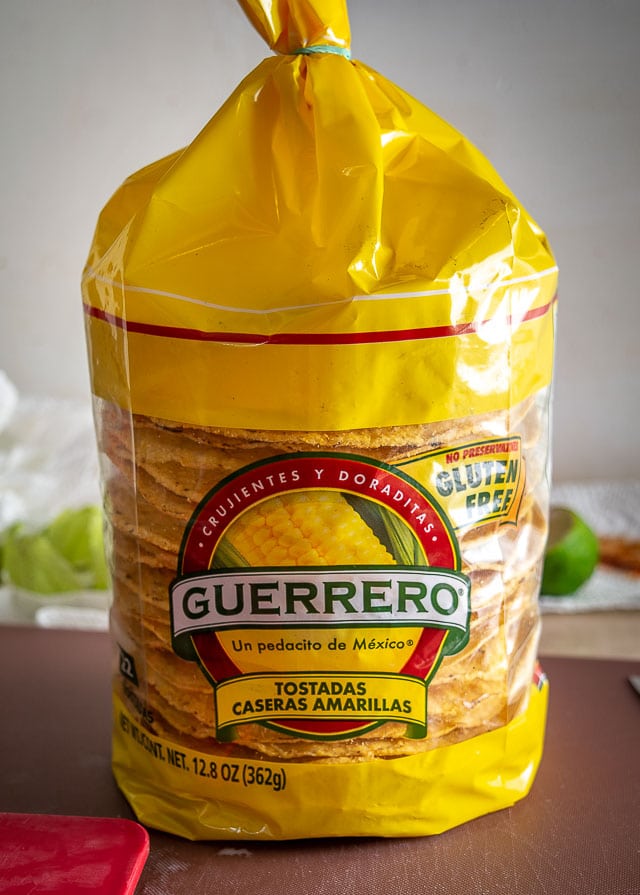 These will need about 2-3 minutes in a 350F oven to warm up and they are ready to go!
But if you have corn tortillas on hand you can also make some homemade tostadas if you want. Here's how to do it...
To fry them, add a thin layer of oil to a skillet (1/4" is fine) and bring up the oil temp to around 360F. Use tongs to gently add a corn tortilla to the oil. It'll need around 30 seconds per side to crisp up, but the exact frying time will depend on how thick the tortilla is.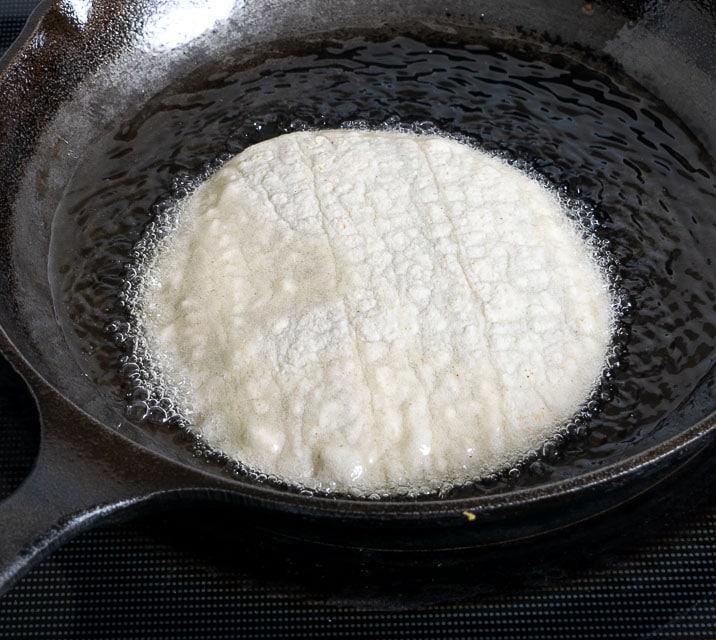 These tortillas were thin and only needed about 15-20 seconds per side. Once they turn golden brown you can set them aside on some paper towels to drain.
But to be honest I don't fry tostadas very often as I am much more likely to bake them -- it's cleaner, less hassle, and just as good. At least in my opinion 🙂
Add a layer of corn tortillas to a baking sheet and give each side a thin layer of oil. I usually spray them with an olive oil sprayer but you can just as easily rub some oil on them using your fingers.
They'll need about 4-6 minutes per side in a 350F oven to crisp up, again depending on how thick they are.
These ones were thin and only needed around 4 minutes per side. Exact instructions for baked tostada shells.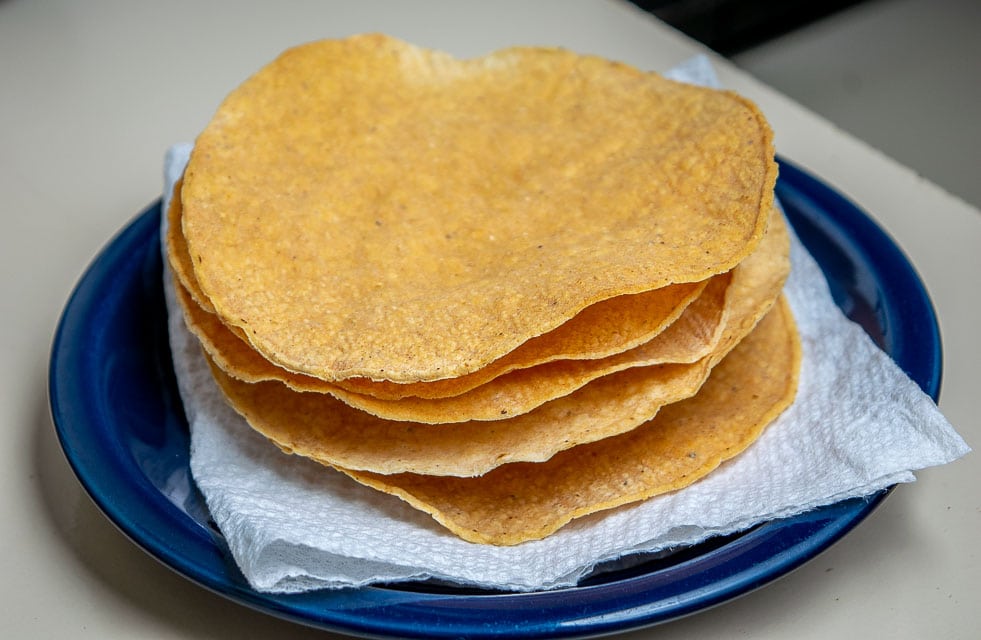 Keep in mind that older tortillas will tend to crisp up more readily as they have less moisture. So if your corn tortillas are new you can always just let them sit on the counter for a bit to dry out.
You also might find tortillas labeled "for frying" in your area -- these are thinner and have lower moisture content. I try to use these when available as they crisp up easier.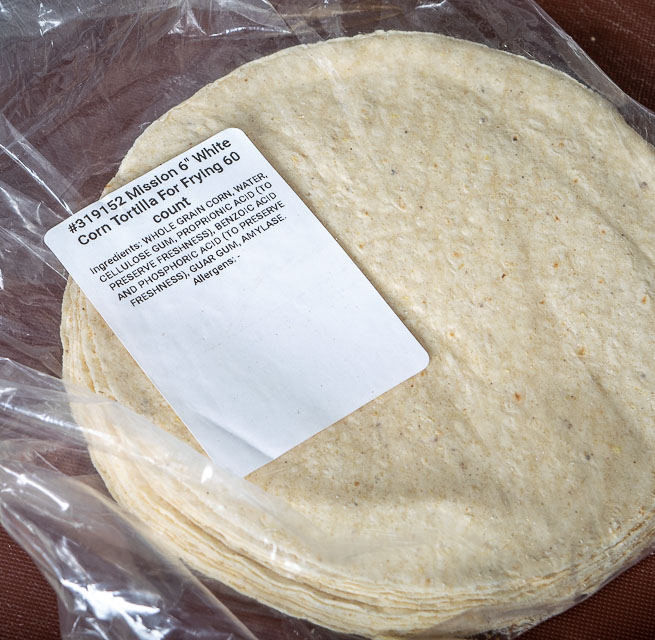 So will baked tostadas shells taste the same as fried tostada shells? Maybe not, but close enough! It's kind of the same as Baked Tortilla Chips -- maybe you won't get the exact same crunch as when you fry them, but you can get pretty darn close and I find that baking them is just more sustainable for my kitchen.
And besides, you won't be eating the tostada shell by itself! Once you load them up with all the fixings you won't be thinking too much about the actual tostada.
As mentioned, I've been munching on these Tinga Tostadas lately so give them a try if you're new to them: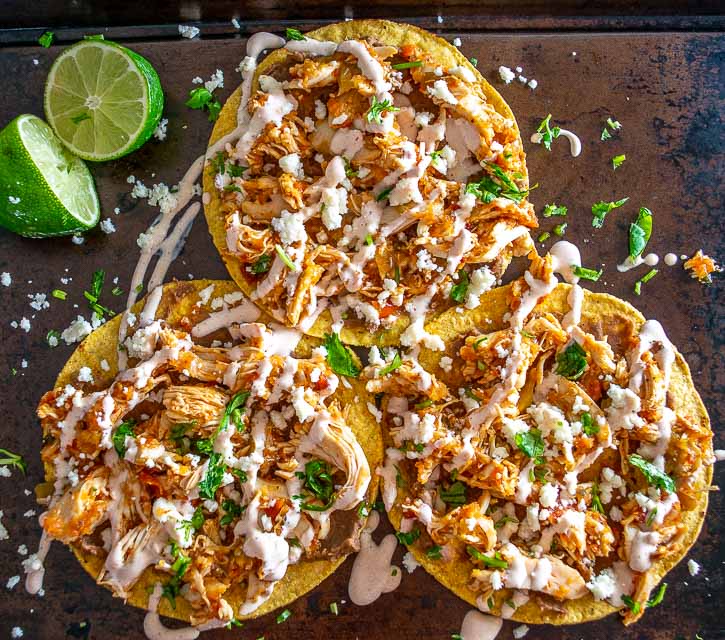 But you could also try out these Avocado Hummus Tostadas: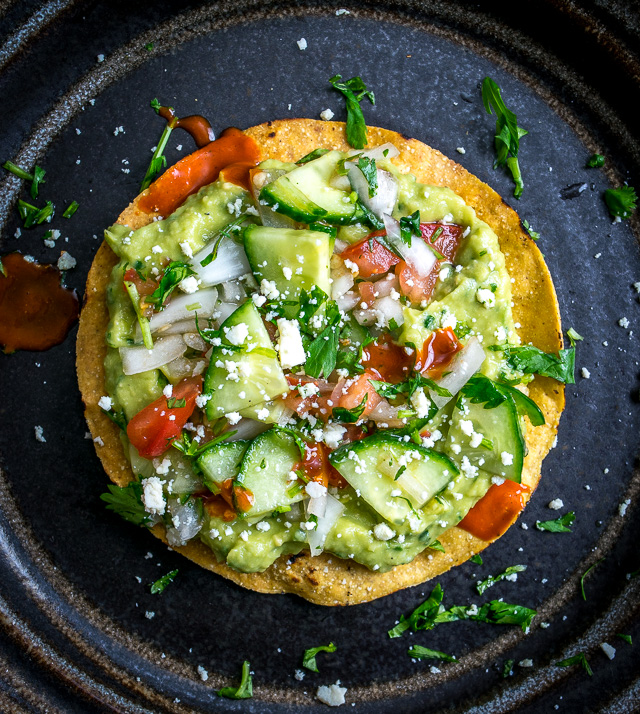 And don't forget that tostadas are a great way to make some impromptu meals -- just open up the fridge and get creative! I always have leftover refried beans in the fridge and making tostadas with a layer of beans, some cheese, avocado, and hot sauce is a remarkably satisfying meal.
Okay let me know if you have any other questions about tostadas! They're a great option to have in your arsenal and sometimes their thin crunch will be the perfect way to serve up your meal.
Buen Provecho.
To get up-to-date recipes follow me on Instagram, Facebook, or Pinterest.
Still hungry?!
Want to receive Mexican Please recipes via email when they are posted?  Sign up below to subscribe.  All recipes are spam free.