Freshly made Pico de Gallo is a kitchen gamechanger! It's the perfect example of the sum being far greater than the parts.
When it's freshly chopped it has a vibrant flavor that livens up everything in a ten foot radius.
I get tons of mileage from Pico, so I'm hoping these 11 recipe ideas help to make it a regular part of your kitchen routine.
And if you're new to Pico, I'll put the recipe box for Authentic Pico de Gallo at the bottom of this post -- it's as easy as it gets! All you're doing is chopping and combining these ingredients in a bowl: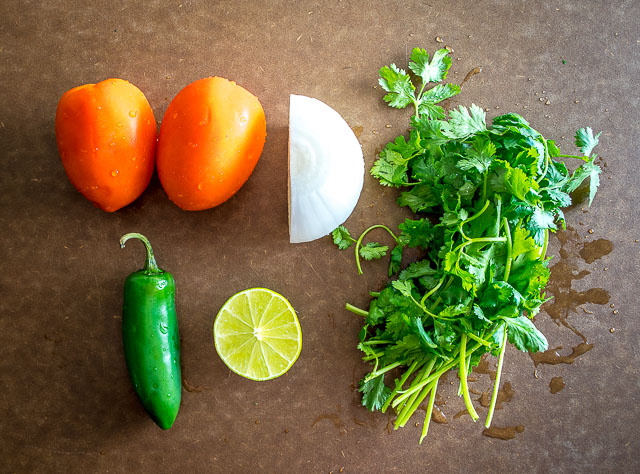 And remember that you can make a milder version by using only a sliver of that jalapeno.
Okay, here are 11 recipes on my site that take full advantage of the awesomeness of Pico de Gallo. I hope you find some keepers here!
Click the recipe name and it will take you to a page on this site where you can print out or take a pic of the instructions.
I make quick versions of this simple, satisfying meal all the time! A cheese-n-Pico quesadilla is delicious all by its lonesome, but when you add in some fresh Guac it becomes a total keeper. You could also make a vegetarian version of this quesadilla and get equally good results.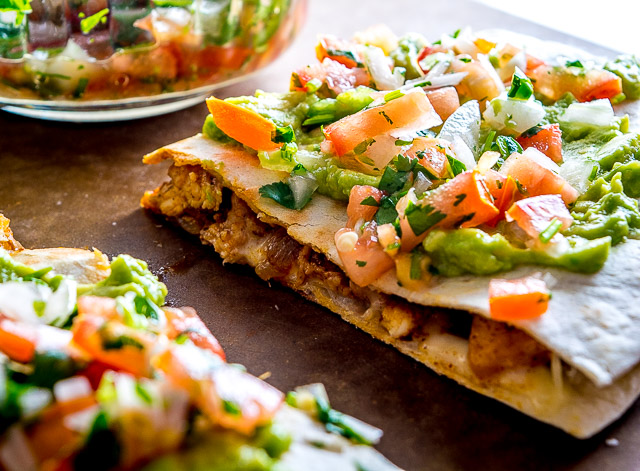 This is one of my favorites on the list! Pico works great when paired with eggs and potatoes -- add in some beans and breakfast is served. I come back to this one on a regular basis, I hope you try it out 🙂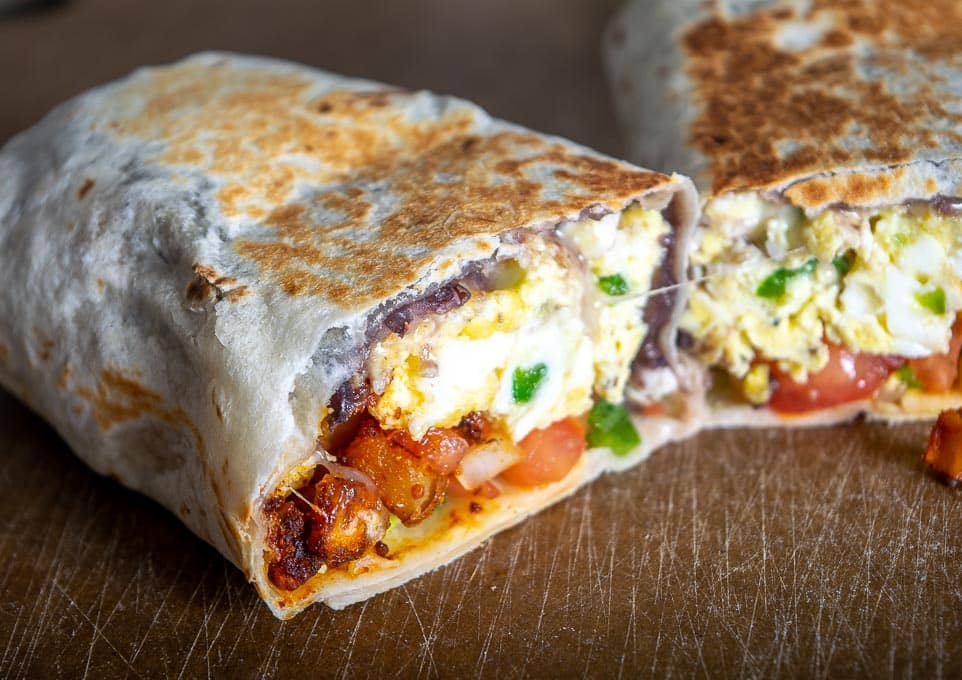 Speaking of beans and cheese, if you spread those on a roll and top it with Pico then you've got a delicious, on-the-fly version of Molletes -- open-faced bean and cheese sandwiches. Be sure to crisp up the bread before serving as that makes a huge difference in this quick meal.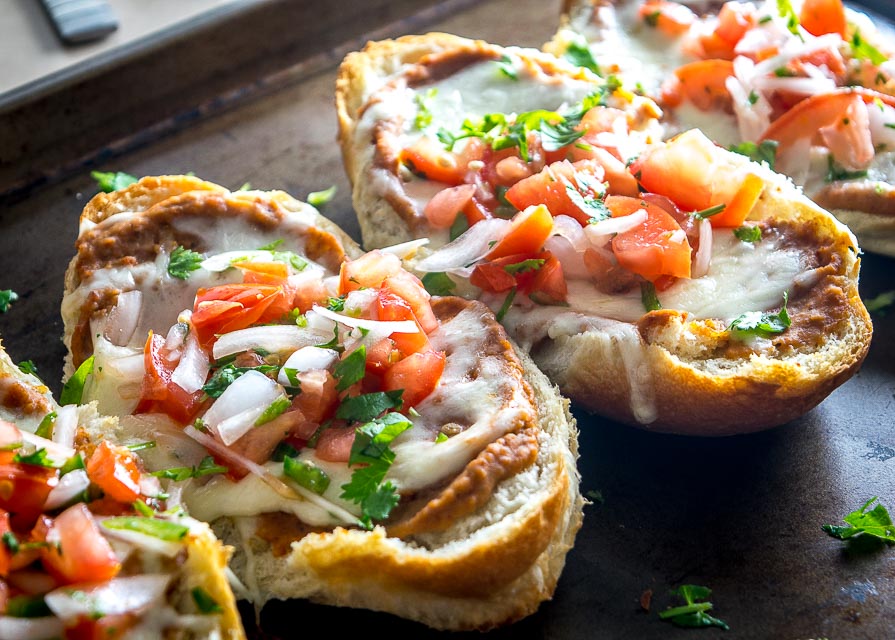 Pico de Gallo pairs really well with beef, and these
Easy Ground Beef Burritos
are the proof! You really don't need much else for a quick, satisfying meal. Okay maybe some cheese too 🙂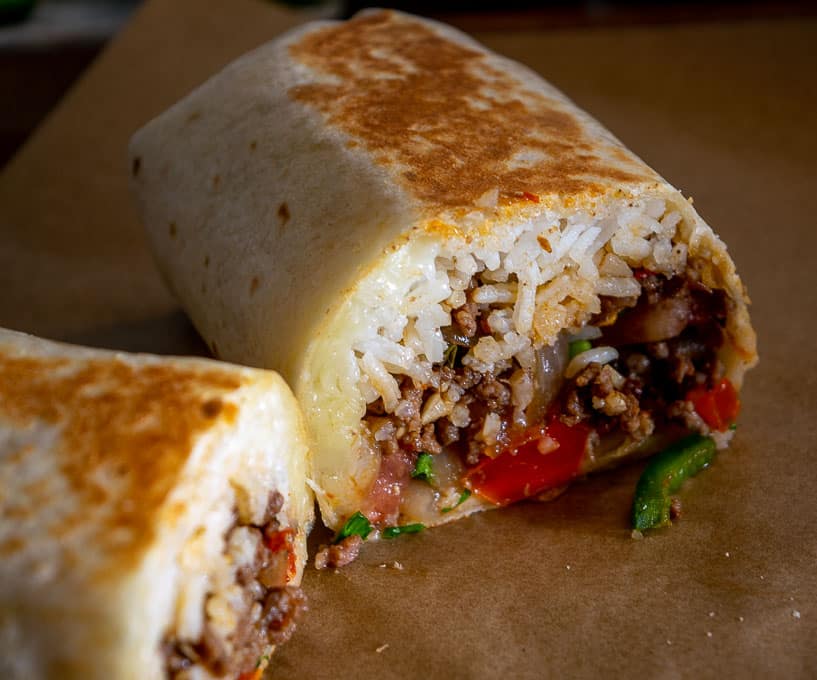 Here's a great leftover-type meal that takes full advantage of mini Pico quesadillas! You can use any type of tortilla -- simply add Pico and cheese to the tortilla, then crisp them up in a skillet. Serve 'em with your favorite soup and you've got a delicious meal on your hands. Even better if you serve 'em with this awesome Poblano soup 🙂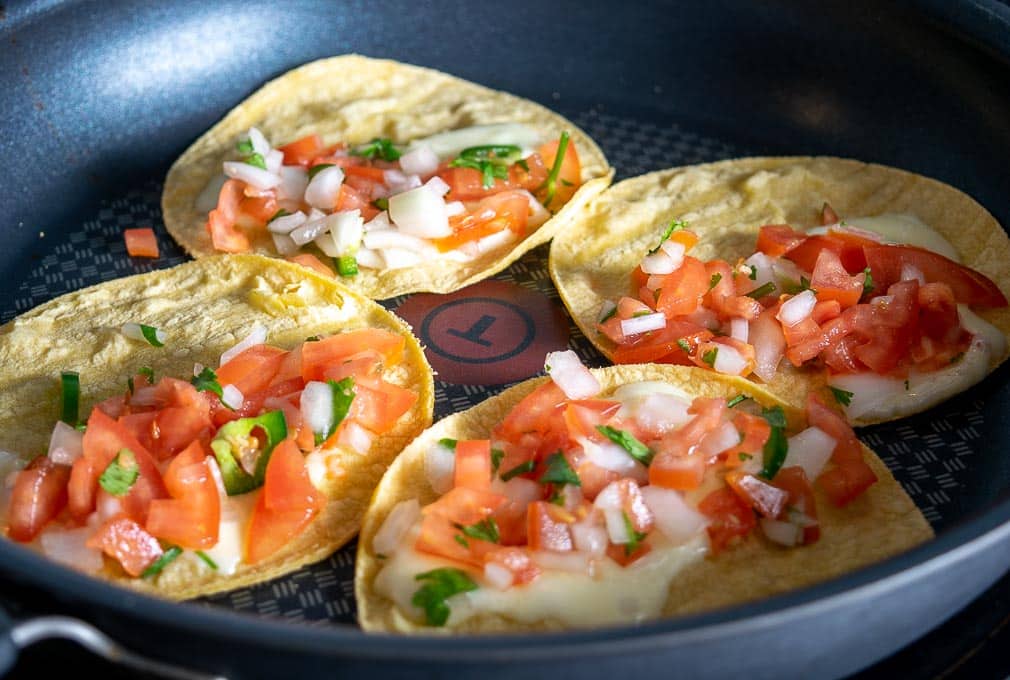 Pico de Gallo is a great fit for Carne Asada -- further proof that Pico and beef are ideal dance partners! Carne Asada can be made in a flash, so this meal can come together quicker than you might think. See
Express Carne Asada
for the quick, hangry version.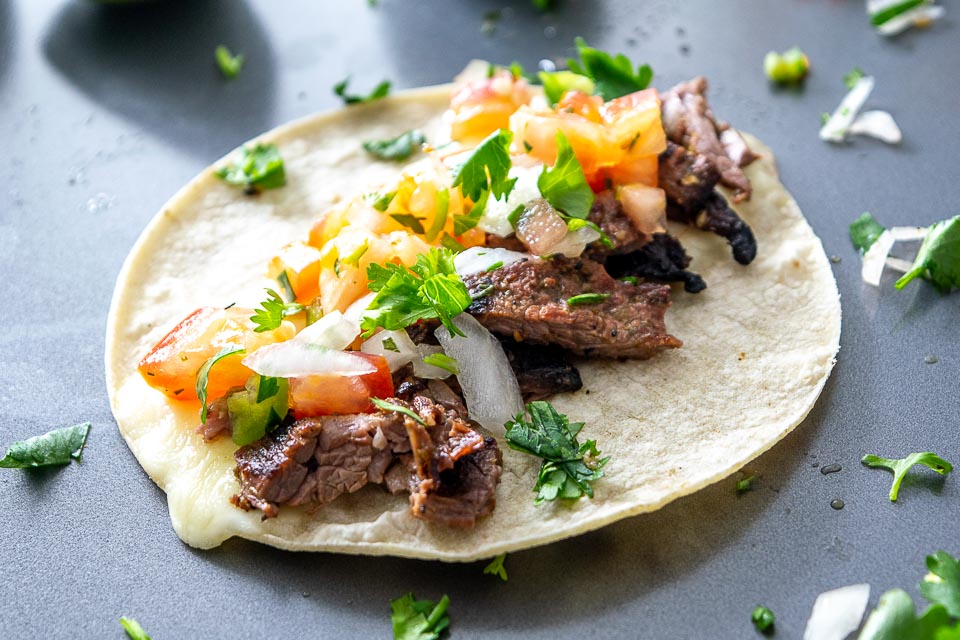 You can also sprinkle some freshly made Pico on warm, cheesy Nachos! It's a great way to make the Nachos feel "loaded" even though it's just your awesome Pico. This batch uses chipotle-infused beans as the base flavor and they are dee-licious 🙂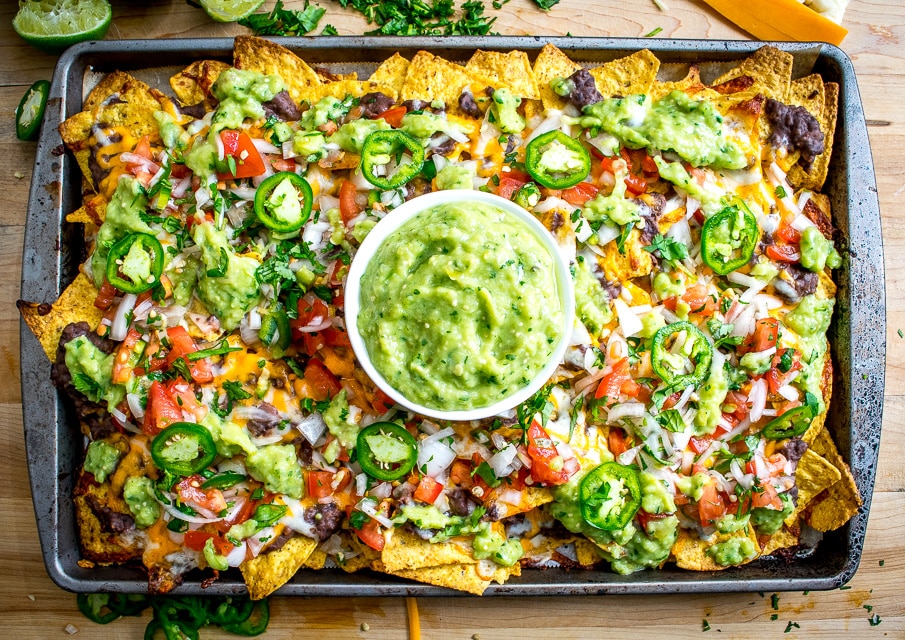 I was surprised how often I saw Chicken Milanesa in Mexico. Think breaded chicken cutlet and you're right on track. You can top them with a sprinkling of Pico and it makes for a delicious, vibrant lunch.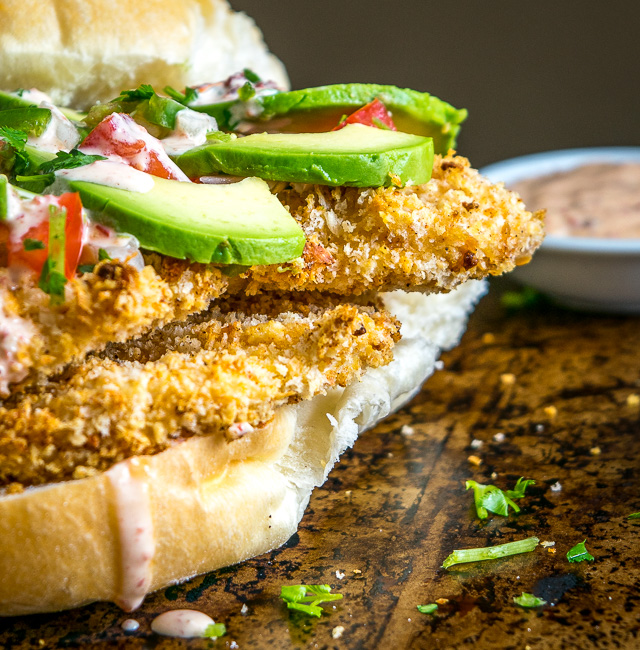 If you ever need to feed a big crew then
this Burrito Bar
is a great option. Add a bowl of freshly chopped Pico next to the protein choices and your peeps will gobble it up.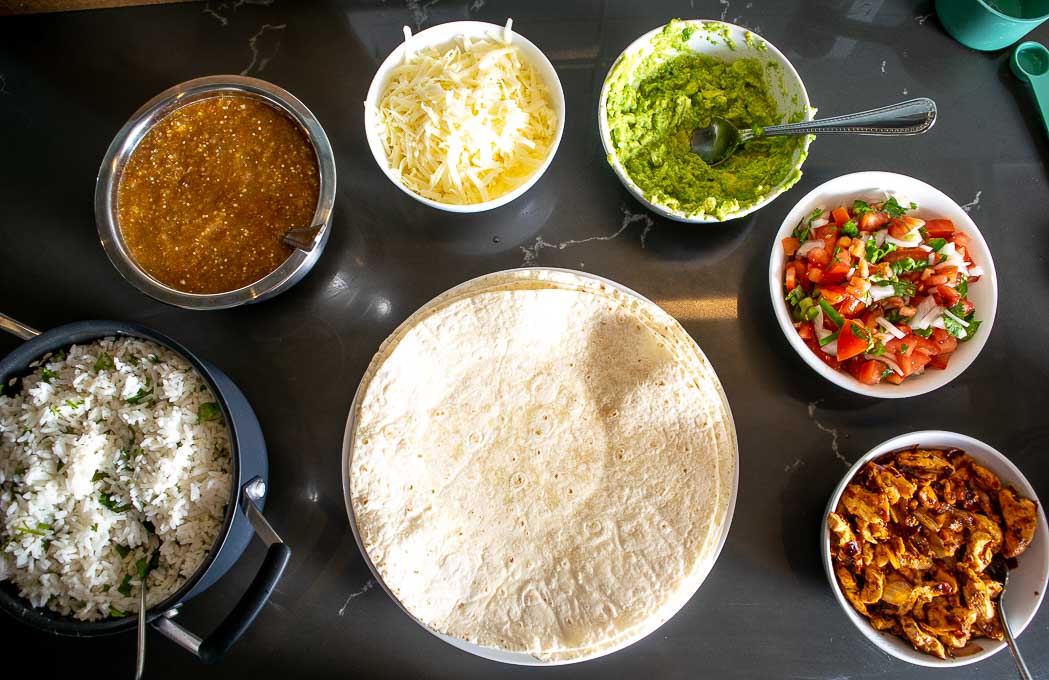 And yes, you can add a bit of cucumber to make Cucumber Pico de Gallo! I did that for these
Avocado Hummus Tostadas
and it's easily one of the most unique, satisfying meals on the site.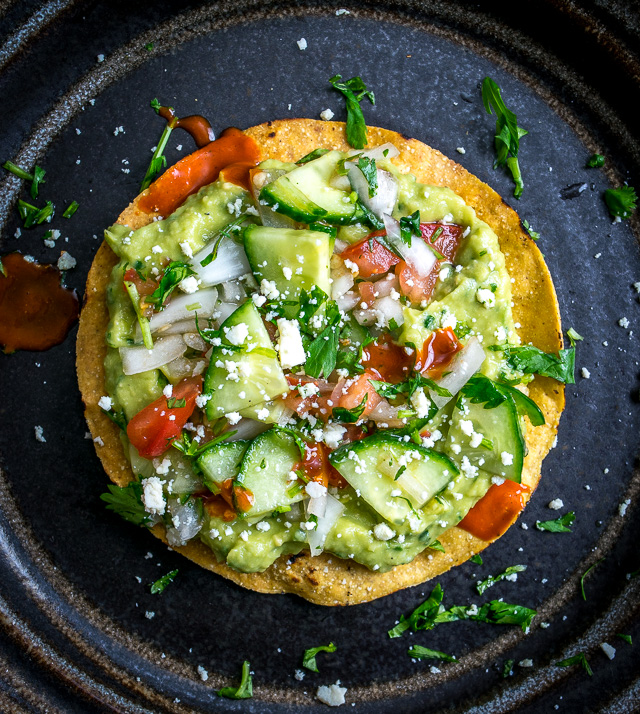 This leftover-type meal is the latest addition to the site -- I make quick meals like this all the time and they are delicious! Feel free to add some refried beans or avocado slices to hearty up your quesadillas.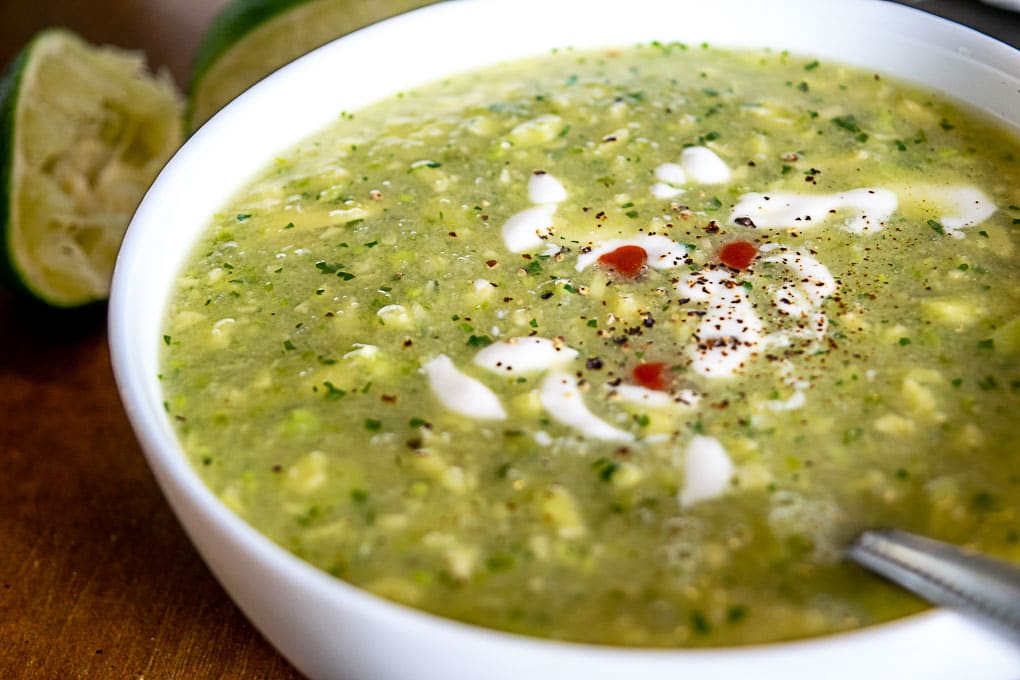 And yes, you can even load up your Avocado Toast with some freshly made Pico! This is a great option for a quick, vegetarian meal. The fat from the avocado is the key for me as it fills me up for a few hours 🙂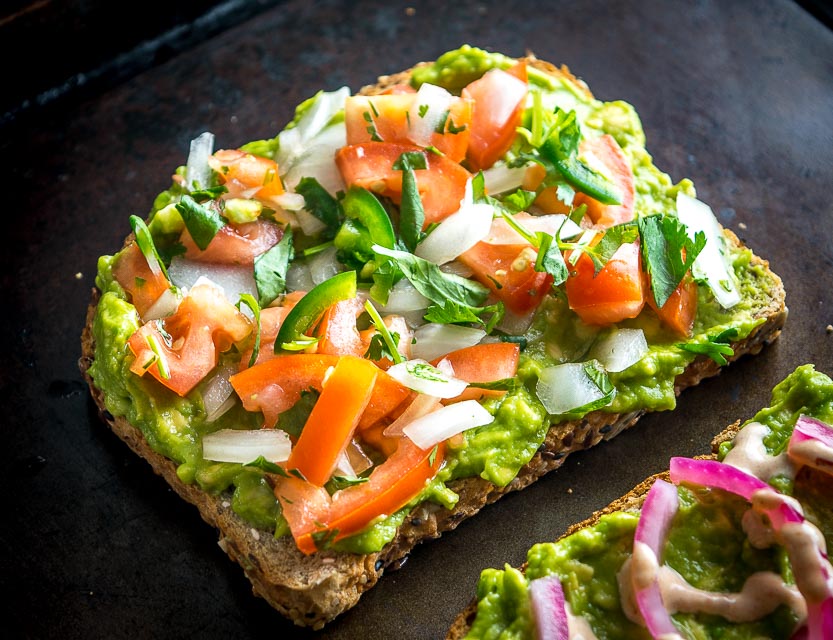 Okay, I hope you have some new ideas for your Pico de Gallo!
I'll put the recipe box for a quick, easy batch of Pico de Gallo below. Enjoy!!
Want the latest recipe? Click your favorite from these options and follow me: Instagram, Facebook, Pinterest, TikTok, YouTube.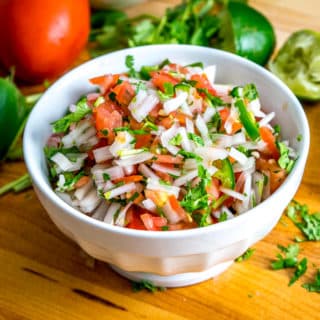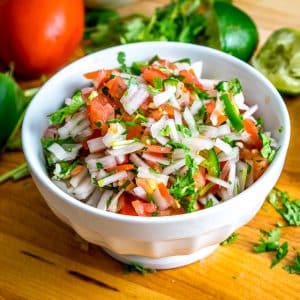 Authentic, Well-Balanced Pico de Gallo
This well-balanced Pico de Gallo is wildly versatile and can be used in an infinite number of ways.
Print
Pin
Rate
Ingredients
2

tomatoes

1/2

onion

1

jalapeno

15-20

sprigs cilantro

juice of

1 lime

1/4

teaspoon

salt (plus more to taste)
Instructions
Give the tomatoes, jalapeno, and cilantro a good rinse. Peel the onion and de-stem the tomatoes and jalapeno. I usually twist off and discard the bottom, thicker portions of the cilantro stems, but keep the upper portion of the stems that hold the leaves together.

Finely chop the 2 tomatoes, 1/2 onion, and jalapeno into 1/4" sized chunks. Finely dice the cilantro. For a milder version you can start by using only 1/2 of the jalapeno and adding more incrementally if you want more heat.

Combine the tomato, onion, jalapeno and cilantro in a mixing bowl. Add a heaping 1/4 teaspoon of salt and the juice of a single lime. Mix together well and taste for seasoning. Add additional salt and lime if necessary (I added more salt to this batch).

Serve immediately or store in an airtight container in the fridge.
Notes
If your first taste has a lot of tomato flavor, try adding more onion, jalapeno, or lime juice.  Pico tastes best when the tomato is kept in check by the other ingredients.
Like this recipe?
Click the stars above to rate it or leave a comment down below! @mexplease
Want to see the latest post? It's this Chicken Taco Bar for 12: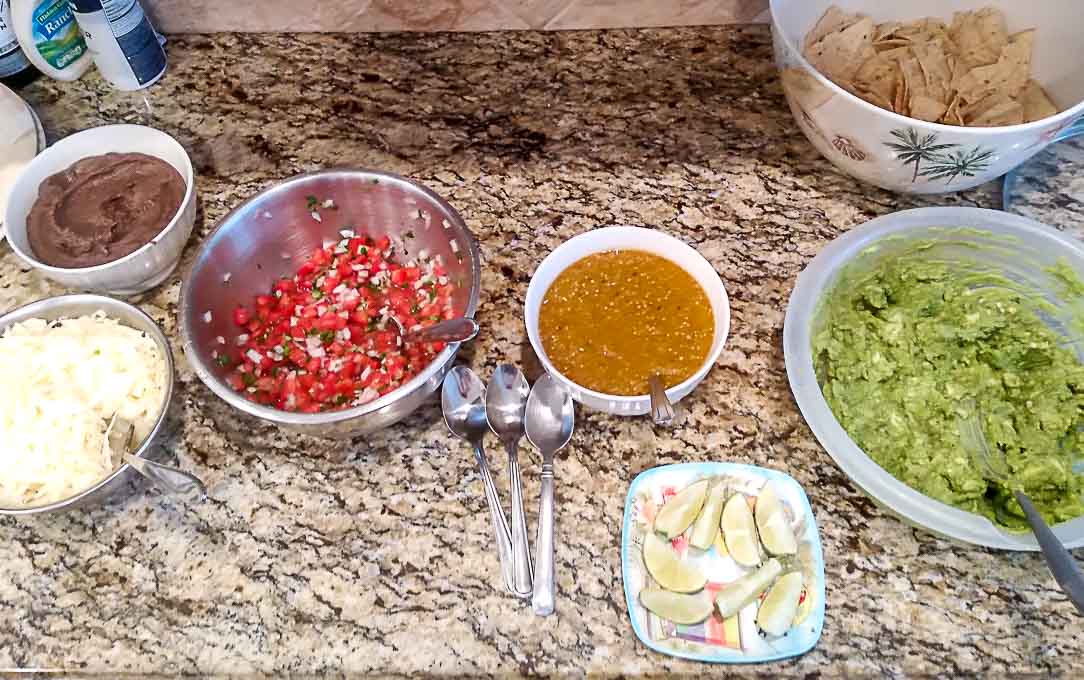 Still hungry?!
Want to receive Mexican Please recipes via email when they are posted?  Sign up below to subscribe.  All recipes are spam free.