Got a bunch of cilantro in the fridge and need some recipes for it? I know the feeling!
Cilantro has a small window of opportunity so it's best to use it when fresh and vibrant. Luckily there are plenty of cilantro recipes that want to become a regular part of your kitchen repertoire.
FYI you can always make your cilantro last a bit longer by storing it in a jar or glass with the stems in a bit of water -- simply cover with a Ziploc or plastic bag and tuck it away in the back corner of the fridge.
But in the meantime, here are 9 Mexican recipes where you'll get the most bang for your buck with cilantro. I hope you find some new recipe options in this list!
Click the recipe name and it will take you to a page on this site where you can print out or take a pic of the instructions.
First things first, make some Salsa Verde! I get so much use out of this Salsa and it will always taste best when loaded with fresh cilantro. You'll need about 10-12 sprigs of cilantro for this lightning fast recipe and you won't be disappointed! Note that I usually measure cilantro by "number of sprigs" as I find that easier than measuring the chopped cilantro.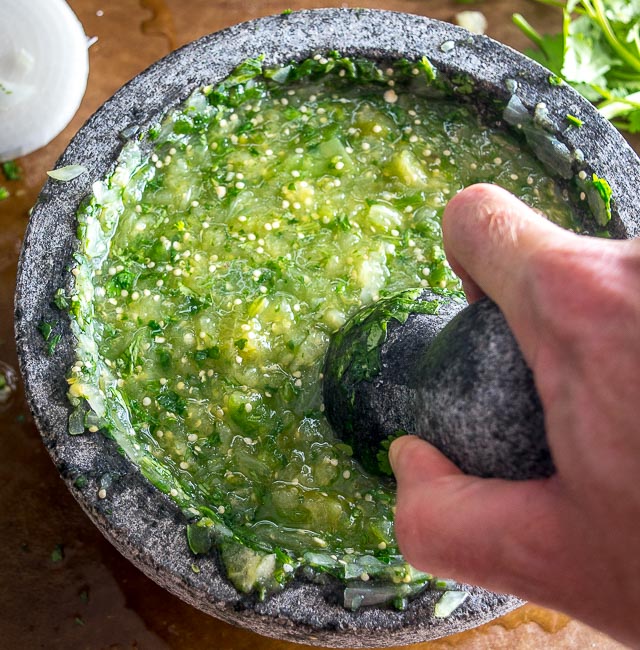 And coming in a close second is a freshly chopped batch of Pico de Gallo! Fresh Pico is a real treat and I make it on a weekly basis, using it in recipes like Vegetarian Breakfast Burritos and Chicken Quesadillas. This recipe is one of the most viewed on the site so if you haven't made it yet please do so!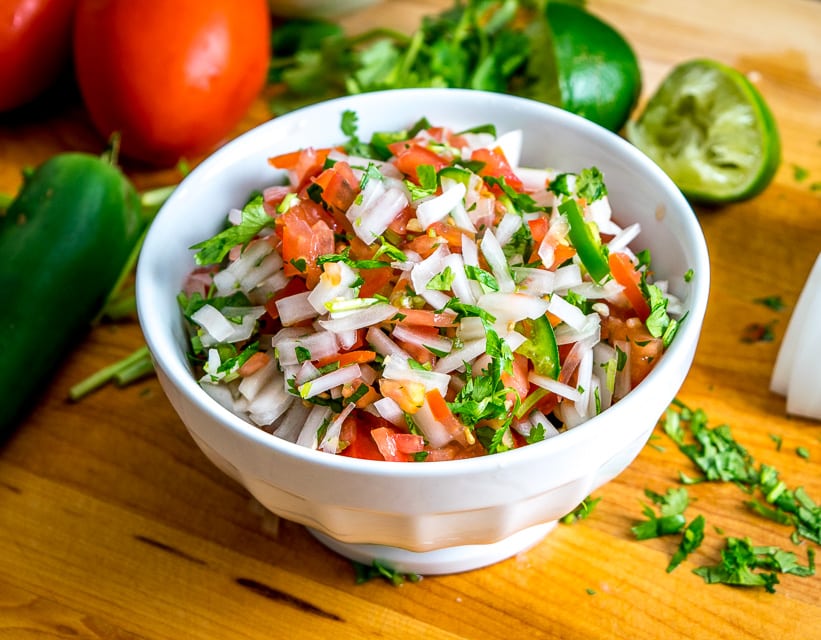 You can also use your cilantro to make a vibrant batch of Cilantro Lime Rice. All you're doing is blending 1/2 bunch cilantro with lime juice and garlic, then mixing it with some freshly cooked rice. It's a super easy technique and it gives the rice a vibrant, satisfying flavor. This rice works great in burritos but you can also just mix it with black beans for a quick meal.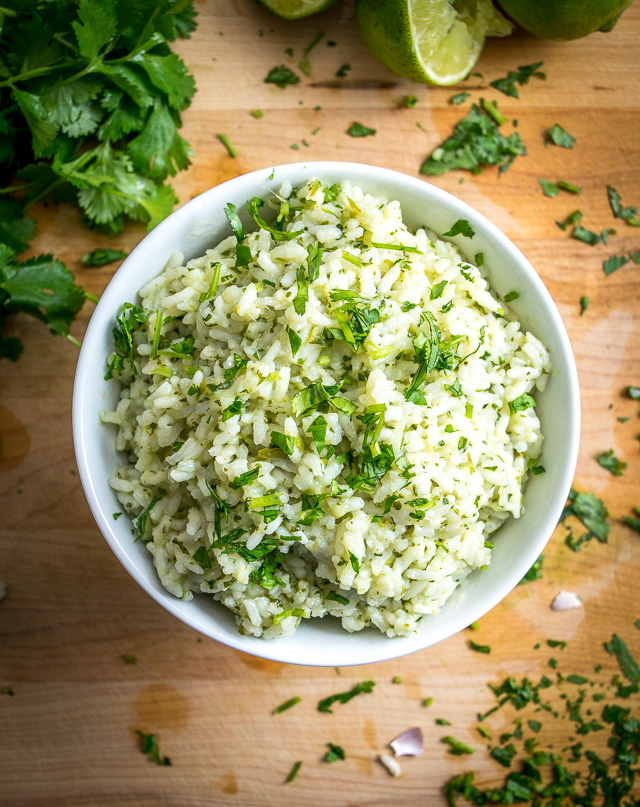 You can also make a quick Lime Cilantro Dressing with lime juice, cilantro, garlic, jalapeno and oil. Toss it with some veggies for a quick meal or make this awesome Avocado Salad.
Mix your cilantro with mayonnaise, lime, garlic and you've got a savory batch of Cilantro Lime Mayo that you can goop all over your tortas, veggies, and fingers! I use it on these Chicken Tortas and it's a perfect match for them.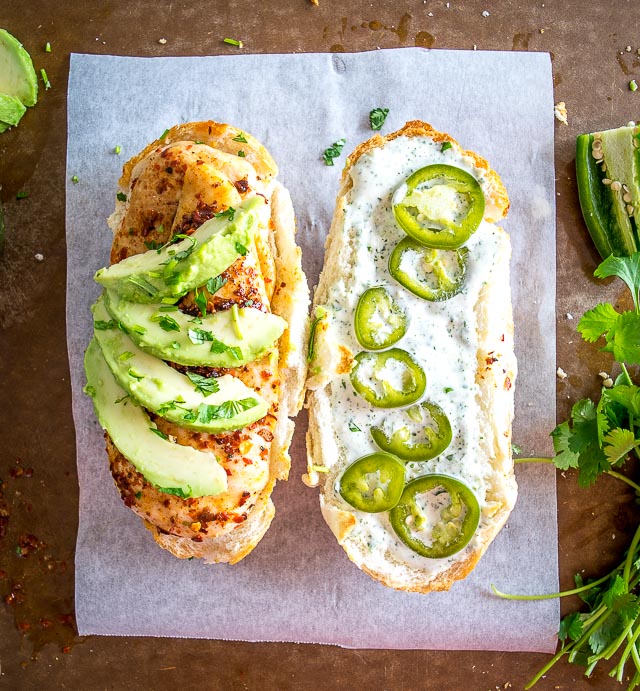 This is the Salsa that I keep pointing people to lately. When you use both tomatoes and tomatillos in the same Salsa then really good things happen. It has a unique flavor and you'll find tons of uses for it -- like Veggie Quesadillas or Easy Chicken Burritos, or even just next to a bowl of chips. So good!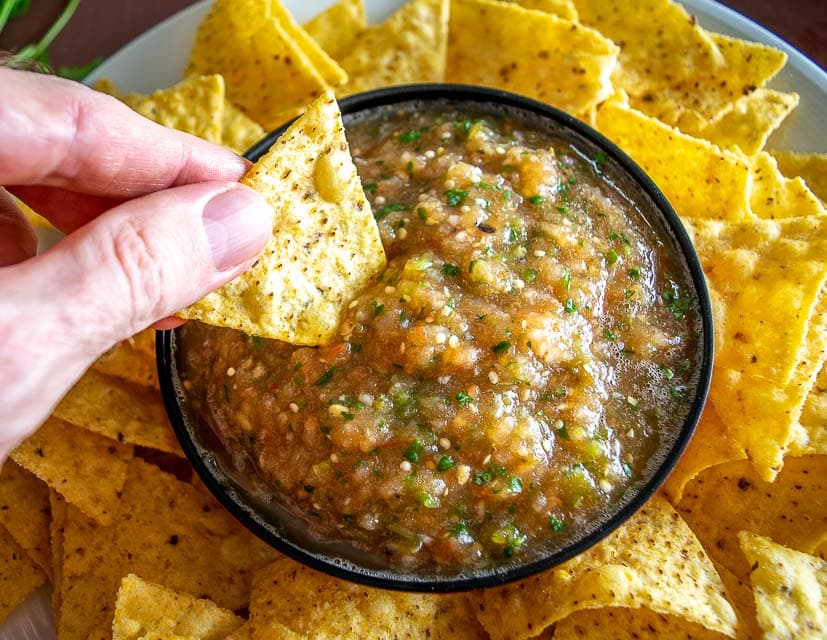 I've also gotten in the habit of using cilantro stems as a garnish. Does that sound crazy?! You'll get a crunchy burst of cilantro flavor from the stems and I find this works bests when garnishing soups. Sure, you can garnish with chopped leaves, but the texture of the stems is a much better fit for soups. I mostly use them in this Roasted Poblano Soup.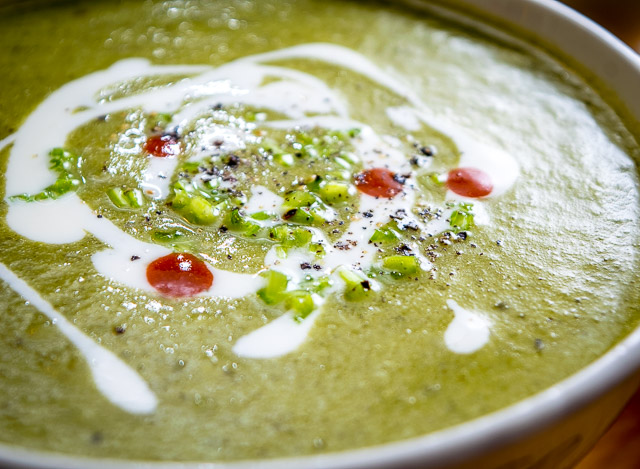 I love adding freshly chopped cilantro to frittatas -- it's such an easy way to lighten the flavor. This Mexican Frittata is loaded with potato and chorizo, and the cilantro acts as a perfect complement to those savory ingredients.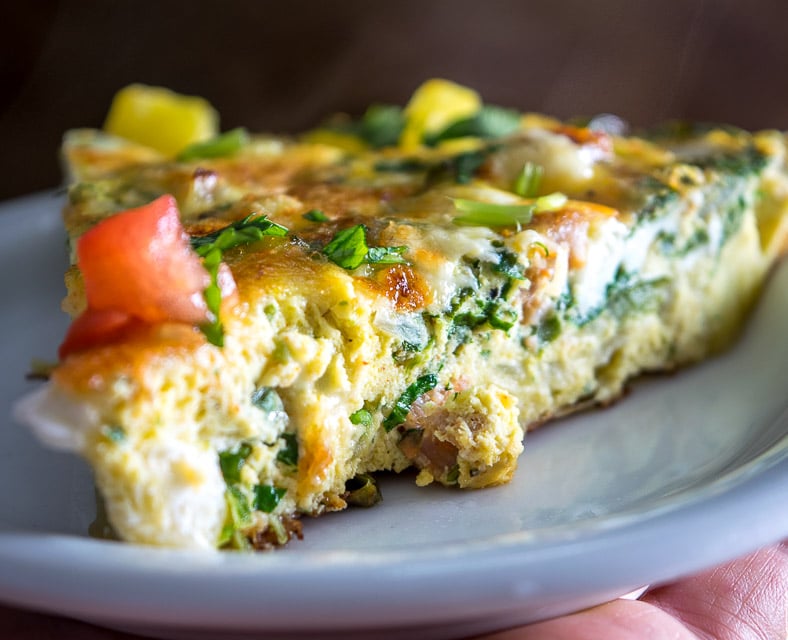 When's the last time you made a vegetarian quesadilla? I've been munching on them quite a bit over the past few weeks and this Zucchini and Corn Quesadilla is at the top of my list. Loading the zucchini-corn mixture with freshly chopped cilantro gives these quesadillas a "fresh from the garden" flavor that I really enjoy.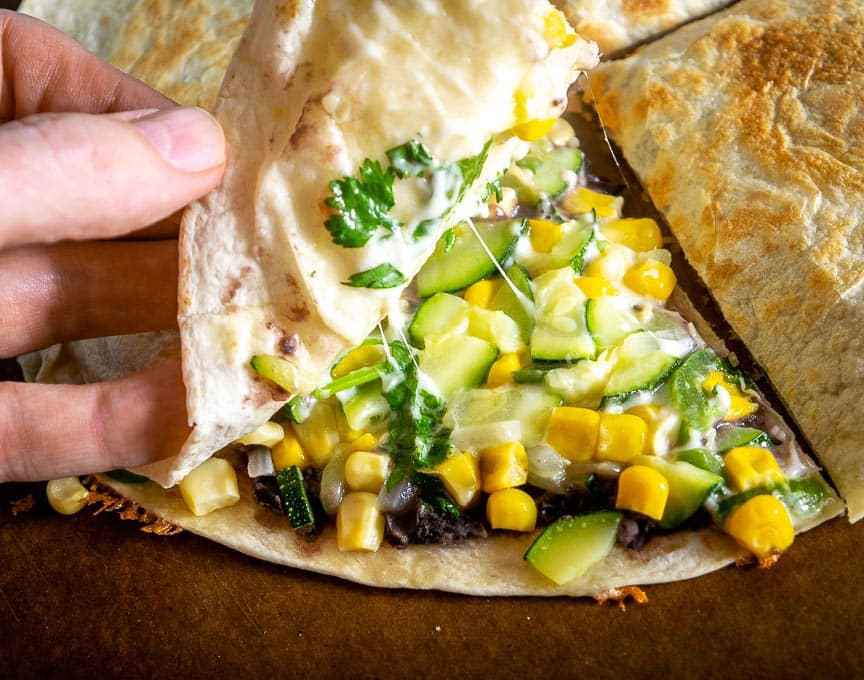 You can even use your cilantro to make Cucumber Pico de Gallo! Adding cucumber to traditional Pico ingredients nearly turns it into a full meal for me. I load it on top of some Avocado Hummus Tostadas and dinner is served!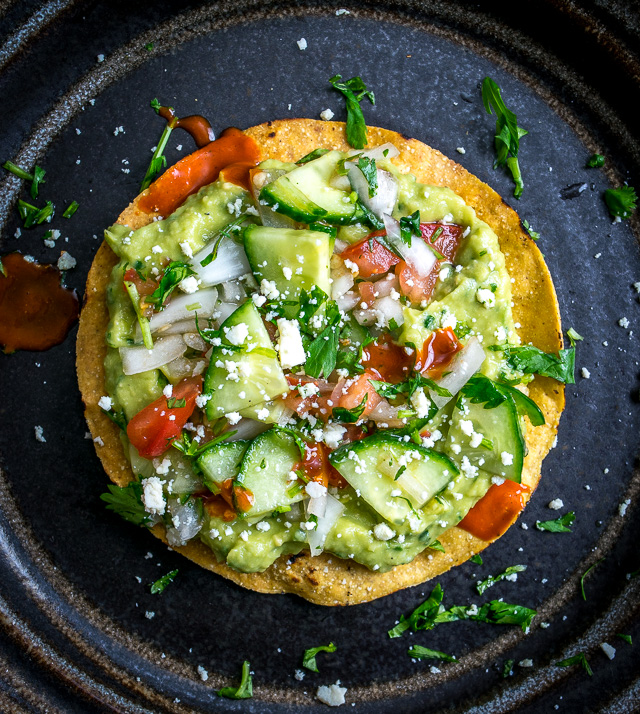 Okay I hope you got plenty of ideas for your cilantro from this list!
And don't forget that you can use the upper stems that hold the leaves together in Mexican recipes! Here's a quick video on the easiest way to chop cilantro.
Enjoy!
Want the latest recipe? Click your favorite from these options and follow me: Instagram, Facebook, Pinterest, TikTok, YouTube.
Here is the most recent post: Easy Pork in Adobo Sauce.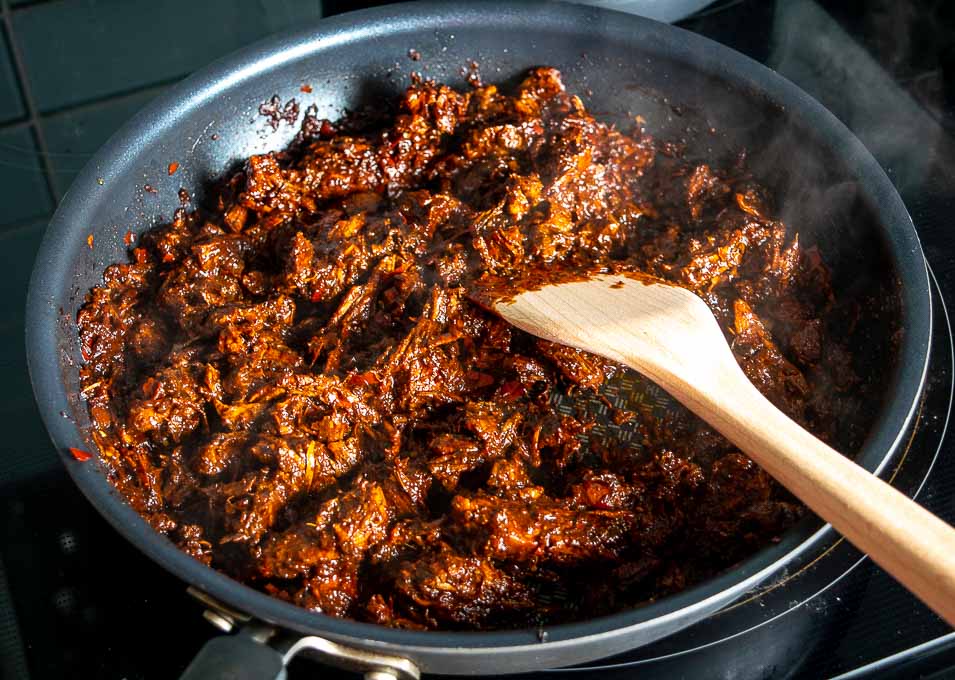 Still hungry?!
Want to receive Mexican Please recipes via email when they are posted?  Sign up below to subscribe.  All recipes are spam free.