Here's some info on the gear and cooking ingredients that you'll see me use on Mexican Please. If you don't have access to authentic Mexican ingredients in your area then Amazon is a good option -- they usually have the best price online so I'll include some links to their products.
Disclaimer: there are some affiliate links on this page which means I will get a small percentage of the sale if you make a purchase at no additional cost to you. But I only recommend products that I use and trust -- feel free to get in touch if you have any questions about this!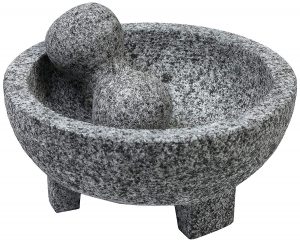 IMUSA Granite Molcajete. This is the molcajete I usually recommend to peeps and it's the one you'll see me using on the site. It's high quality and super easy to clean. Really hard to beat the price too. See price at Amazon.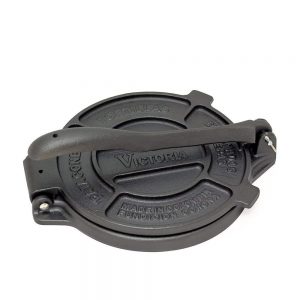 Victoria Cast Iron Tortilla Press. This is a good, weighty tortilla press to consider. You can find cheaper ones but they are usually made from aluminum and I tend to stay away from those. Keep in mind that you'll frequently see me use a flat-bottomed casserole dish to make tortillas and that can be a good workaround if you don't have a tortilla press. See price at Amazon.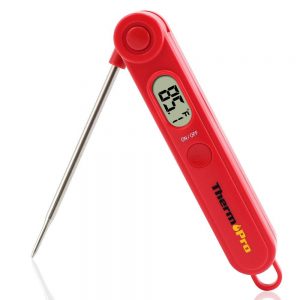 ThermoPro Kitchen Thermometer. This is one of the best investments my kitchen has ever made. My favorite use is testing the internal temp of meat -- it's so much easier than cutting the meat open! I also use it to get frying oil up to 360F. See price at Amazon.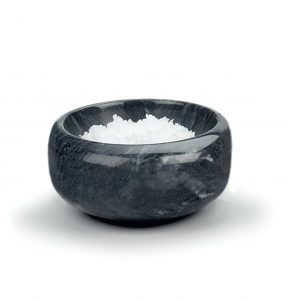 Salt Bowl. This is another tiny investment that gives you big returns. A constant reminder to add a pinch as you go and a great way to get more confident at seasoning your food properly. I don't think the brand is crucial so here are some Amazon options or this is the one I use. Also consider checking out my Seasoning article for some salty advice.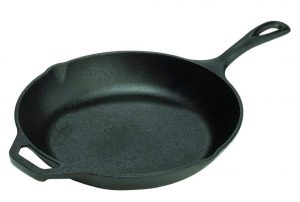 Lodge 10" Cast Iron Skillet. I am an official convert to cast iron skillets and I use this one with sloped edges so you can slide up a tortilla and flip it with your fingers! See price at Amazon. Keep in mind that Lodge has one without sloped edges for an even more attractive price.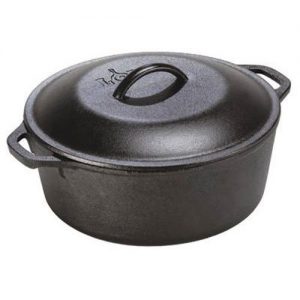 Lodge 5 Quart Dutch Oven. I started using this Lodge Dutch oven to make Chili Verde and now I've found all sorts of uses for it. It's a great piece of gear for some low-and-slow cooking. Oven safe too. See price at Amazon.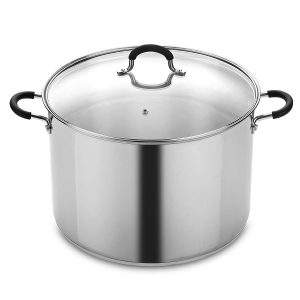 Cook N Home Stock Pot. This is the 5 gallon stock pot I use to make homemade stock. Keep in mind that a 5 gallon pot is huge so consider yourself warned! They also have 2 and 3 gallon sizes available. It's a good quality pot that constantly reminds me it's time to make another batch of stock! See price at Amazon.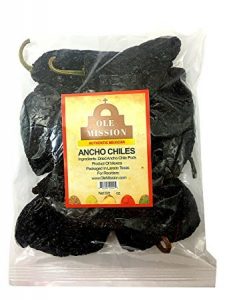 Ole Mission dried chiles. Having trouble finding dried chiles in your area? I've had luck with this Ole Mission brand and it's a good option to consider on Amazon -- plus you can usually get a better price when you buy a pound at a time. So how do you know if the chiles are fresh? If they are pliable and squishy like big raisins then you just scored. If they are hard and brittle they are past their prime. See Amazon prices on Anchos, Guajillos, Pasillas, Moritas.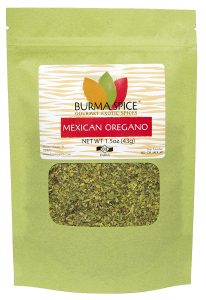 Mexican Oregano. Likewise, if you're having trouble finding Mexican Oregano in your area then you can easily get some online. Mexican Oregano is a gamechanger and it's become one of my most used herbs. It has a different flavor profile than traditional oregano and I no longer consider them interchangeable. See price on Amazon or see my Mexican Oregano article.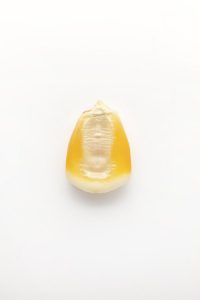 Dried Field Corn. Ready to start making tortillas from field corn? Lately I've been buying 5 lb. bags from Masienda. You can see an example of that in the White Olotillo Corn Tortillas recipe. They offer White, Yellow and Blue corn varieties.
Calcium Hydroxide. You'll also need some calcium hydroxide if you want to make tortillas from dried field corn. You'll also see it referred to as Pickling Lime, Cal, or Cal Mexicana. Lately I use this Mrs. Wages brand and it's a good option to consider if you want to pick some up online. See price on Amazon.
Masa Harina. Or if you don't want to use dried field corn you can just get some Masa Harina. Lately I am using Bob's Red Mill for tortillas -- see this comparison article for different brand options. See price at Amazon.
Valentina Hot Sauce. And last but certainly not least is my favorite hot sauce (here's why). But only buy it on Amazon if you can't find it in your area as it is usually much cheaper in grocery stores. See price at Amazon.
Wish List. Here are the items I hope to have soon! If you've used any of these items please let me know how they are working for you. Cheers.
Lodge Reversible Grill. I've been looking for a way to increase the surface area of my cooktop and this 2-burner grill is on my list. Seems like a great way to whip up loads of tacos and tortillas. See price at Amazon.
Vitamix Blender.
A professional quality blender with a ridiculously high price. I use the blender every day in the kitchen and I check prices on these models all the time. But is it really worth it?
See price at Amazon.
Still hungry?!
Want to receive Mexican Please recipes via email when they are posted?  Sign up below to subscribe.  All recipes are spam free.