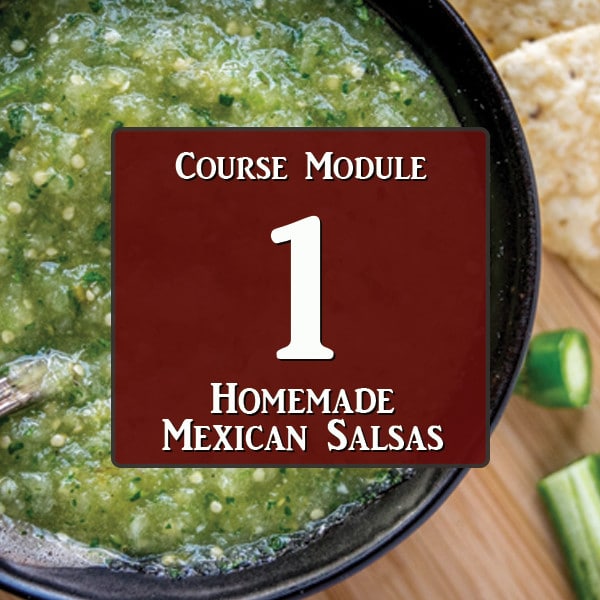 We're going to jump right in and get your kitchen pumping out some authentic Salsas!
By the end of this Module you will officially be an expert in homemade Salsa.  And once you taste the difference between homemade and store-bought you'll never go back to the Salsa aisle in your grocery store.
There are four recipes in this Salsa Module, including Mexico's most popular Salsas ... Salsa Roja and Salsa Verde.   Equally important is the knowledge you'll pick up along the way.  Getting comfortable making these Salsas will give you access to dozens more just by swapping out ingredients.  Awesome!
So yes, there will be a little bit of background info here before we start cooking, but trust me it's worth it to spend time picking up this knowledge-- it will serve you well down the road.
First let's talk about what makes Salsa possible.  It's these guys: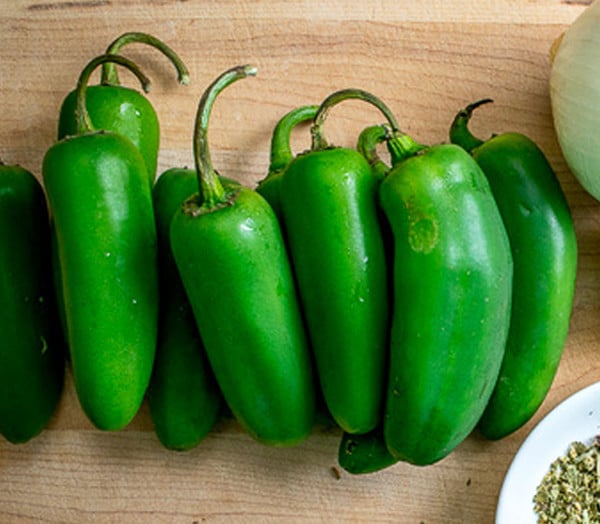 Or more specifically, it's what's inside the chili peppers that makes Salsa possible, so let's take a look.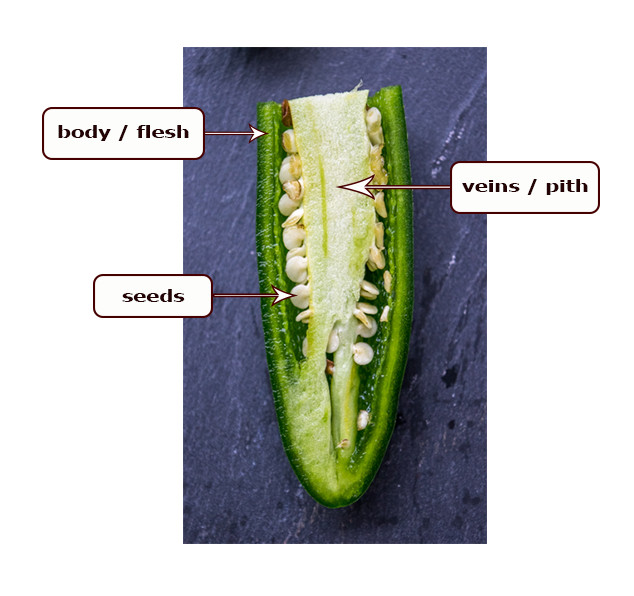 The seeds and veins contain the all-important capsaicin.  Capsaicin is the active component that creates the spice or heat that you've come to expect from Mexican cuisine.  It's also the main component in pepper spray -- that's why it's recommended to use caution when handling chili peppers.
If you touch your nose or eyes after handling chili peppers, you'll get a free preview of what it's like to be pepper sprayed!  To avoid this, simply wash your hands after handling chilis.  (Note:  some chilis are so hot that people use gloves to handle them, but that usually isn't necessary for the most common chilis that you'll come across, including the chilis in this Course.  Simply wash your hands after handling them and you won't have anything to worry about.  If you are overly sensitive to spicy foods or have open wounds on your hands, then consider using gloves.)
Not only are there hundreds of varieties of chili peppers, there's also a huge range of capsaicin levels in chili peppers. Green bell peppers have practically zero capsaicin and don't taste "spicy" at all.  At the other end of the spectrum are Ghost Peppers, coming in at 1,500,000 Scoville Heat Units.
Errrr Scoville Heat Units?  Yup, someone invented a way to measure the heat in chili peppers!  I bet you can guess his last name.
Here's a snapshot of the most common varieties along with their accompanying Scoville units, with the hottest at the top and the mildest at the bottom: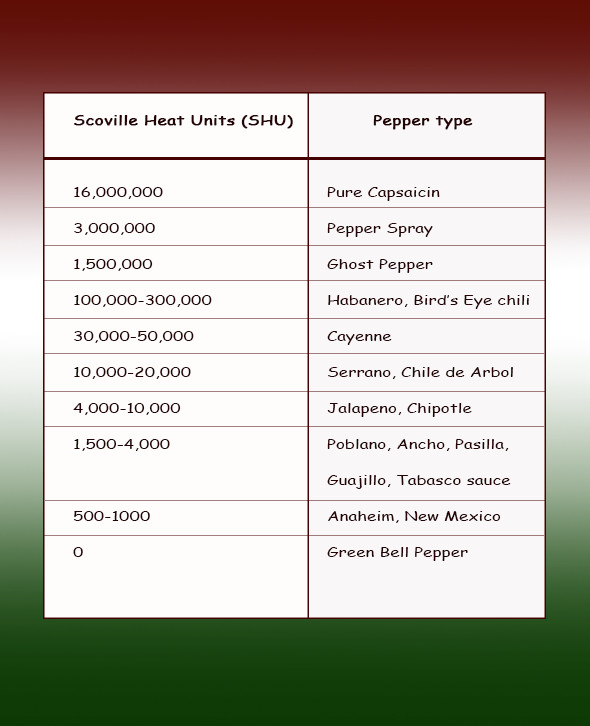 And here are the Scoville measurements for the three peppers that you'll fall in love with by the end of this Course: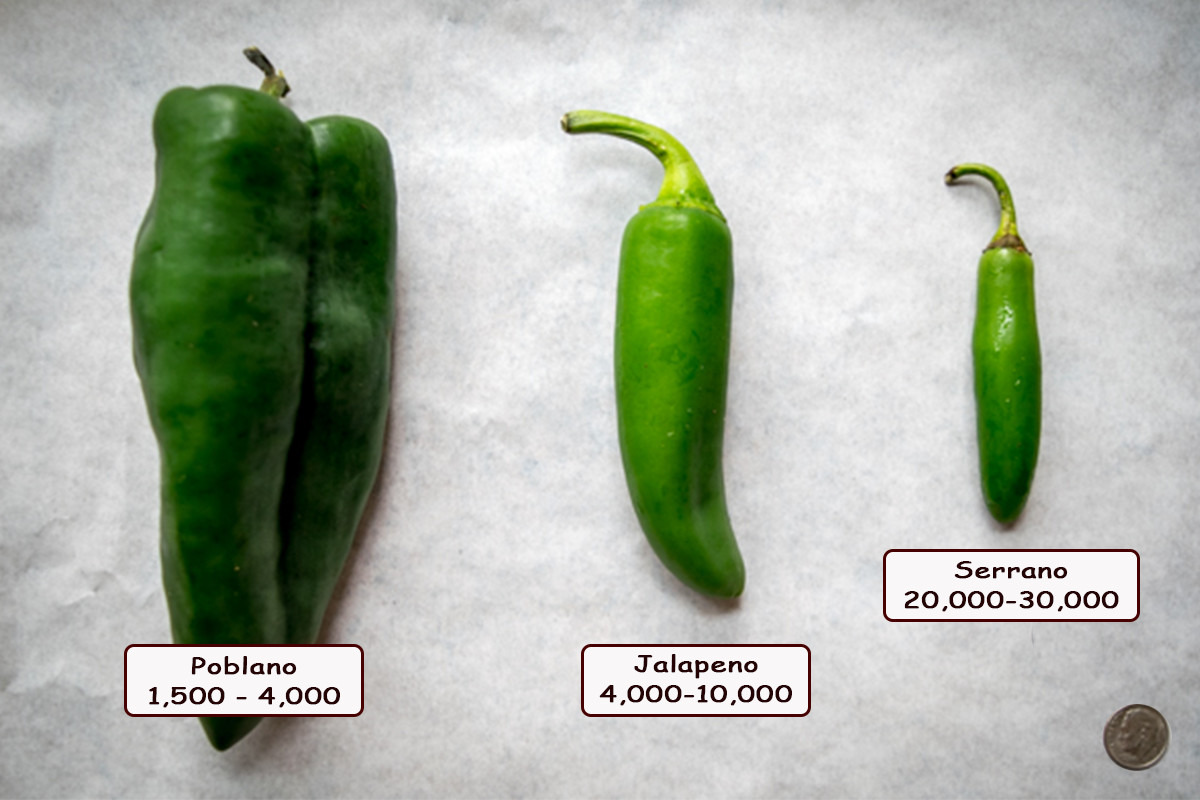 Note how the serrano is about twice as strong as the jalapeno.  In other words, it has twice the concentration of capsaicin inside the pepper and is noticeably "hotter" to the palate.   Also note how mild the poblanos are compared to jalapenos and serranos.
For the Salsa Module you'll need both jalapenos and serranos, so it's time to start sourcing them out at your local market.   Try to buy the ones that are firm and have taut skin.  If they are wrinkly or mushy they are past their prime.  I usually store them in a sealed Ziploc in the fridge where they'll keep for at  least a week if not longer.
Let's take a look at some of the other ingredients you'll come across in the Salsa recipes...
Mexican cuisine typically prefers plum or Roma tomatoes.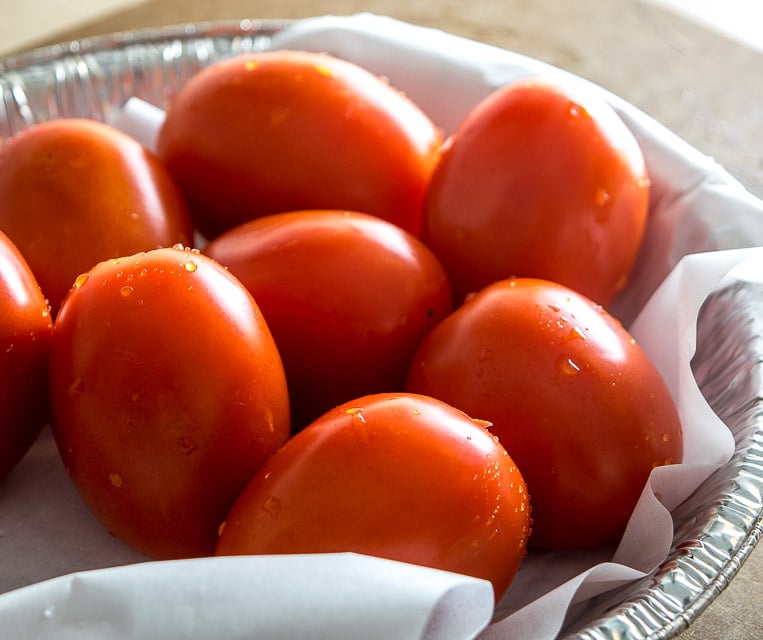 These have less seeds than other varieties of tomatoes, but don't sweat it if you can't find Roma tomatoes in your area.  You can use just about any tomato in Mexican recipes and still get a good result.
It's also worth keeping some cans of whole tomatoes in the pantry for those times when tomatoes are out of season in your area.
Tomatillos are another ingredient that we'll be using a lot in the Course.  If you've never bought them before, there's a chance you've walked past them numerous times in the grocery store without realizing how much potential they have!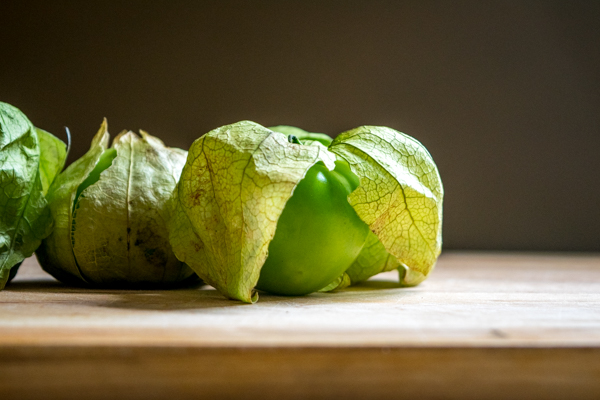 You'll find them in the produce section of most supermarkets, hidden by a papery husk that covers up the actual tomatillo.
It's okay to open up the husk and take a peek at them before buying.  Buy the ones that have taut, green skin.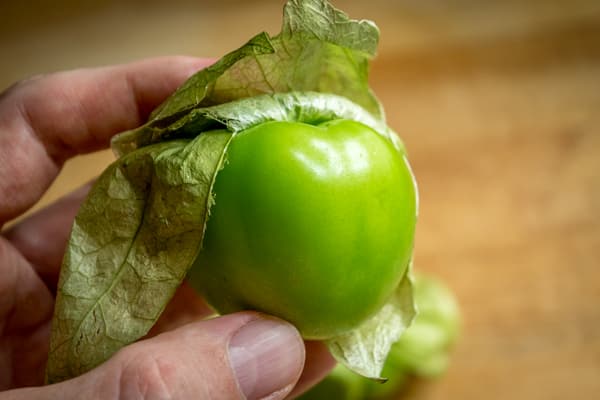 You can store these in the fridge along with your other fresh veggies.
You've also got cilantro on your shopping list this week.  Cilantro makes appearances in a wide variety of Mexican dishes, but it wilts quickly and it can be a pain to keep fresh cilantro in the fridge.
I've found that the easiest way to keep cilantro on hand is to store it in Mason jar (or glass) filled with a bit of water, tucked away in the back of the fridge and covered with a plastic bag.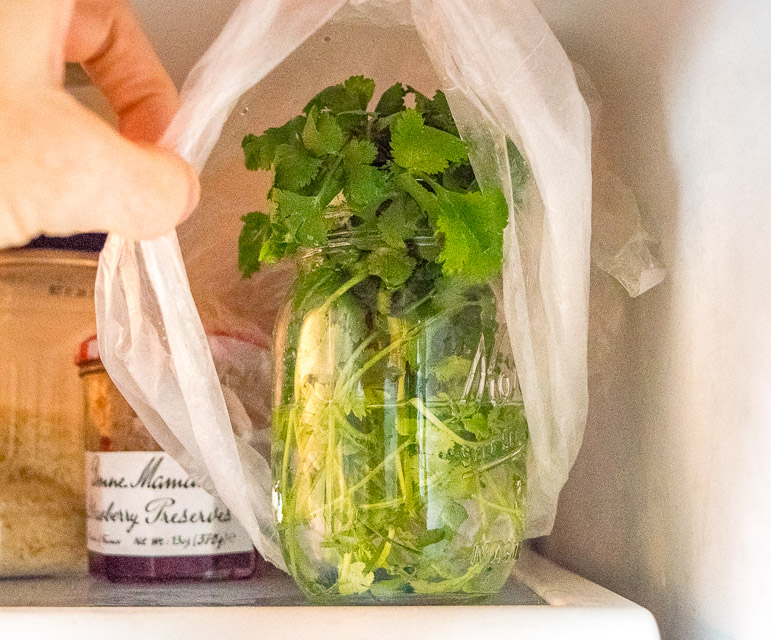 You can twist off and discard the thicker, bottom portion of the stems if it won't fit in the jar.  It's also worth mentioning that in Mexican cuisine it's common to use the upper stems that hold the leaves together.  So don't worry about picking off individual cilantro leaves, we'll be using both the leaves and the upper portion of the stems in these recipes.
Okay one last ingredient to mention.  Soon you'll be a big fan of these guys: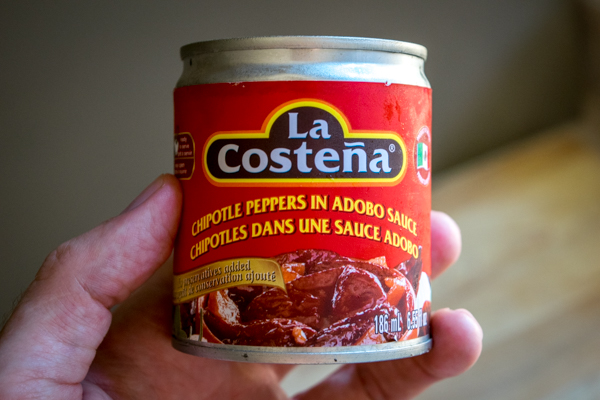 Chipotles are dried jalapenos that are stored in a tangy, sweet adobo sauce.  They have incredible flavor and they just might be your new secret weapon!  They are wildly versatile and if you aren't in the habit of keeping some on hand you will be by the end of the Course.
By the way, the ingredients used in this Salsa Module are essential to all of Mexican cuisine.  And while you don't necessarily need to make all of the Salsas we'll be looking at, I think it's good practice to start adding all of these ingredients to your regular shopping list -- they'll give you instant access to any of the Salsas and we'll be using them in all sorts of dishes later on.
Here's a preview of the ingredients we'll be using to make the Salsas:
6 Roma tomatoes
5-6 tomatillos
3 white onions
1 garlic bulb
1 bunch cilantro
2-3 jalapeno peppers
2-3 serrano peppers
1 can chipotles in adobo
You should be able to pick up all those items for $10-15 and you'll get so much potential in return!
Okay enough chatting, let's make some Salsa!
Below you'll see the Module table containing all of the recipes we're going to be making.  As with the rest of the Course, the Module table is designed to be taken sequentially.   Simply click on the first recipe (Tomato Jalapeno Salsa) to get started.